Our Favorite Pieces of Running Gear Listed
last updated
Apr 12, 2019
We have tons of lists on Runnerclick dedicated to telling you the best of different articles of gear. We break down all the
best shoes
, shorts, and stoves to help our runners fulfill their needs. Running is more than just putting on a pair of tough shoes and going outside, it's a lifestyle that we know many of our readers have embraced.
What is the best of the best? If a new runner came up to us right now, what would we recommend above all else? This is a tough question that we had to struggle with. It only leads to more questions at first. What do we prioritize?
Below we managed to narrow it down to only the very best of
running gear
available. we want our readers to make the very best decisions they can when it comes to using gear after they choose it.
In a Hurry? The test winner after 20 hrs of research

Rockay Accelerate
Why is it better?
Quite affordable
Made of a high-quality material
Comes in a variety of colors
Breathability is high and this increases comfort
In a
Hurry? Editors choice:

Test Winner: Rockay Accelerate

7
Researched Sources
1300
Reviews Considered
20
Hours Researching
30
Products Evaluated
Features
Durability
Comfort
Ease of Use
Value
By Default
In Depth Review Top 10
Rockay Accelerate
Plantronics BackBeat Fit
Oakley Radarlock Path Sunglasses
Nike Swoosh Doublewide Wrist Bands
Body Glide
Polar M430 GPS
RiptGear Wide Non-Slip Headband
Superfeet Premium Shoe Insoles
Adidas Adizero Running Cap
Adidas Tiro 15 Running Pants
Table of contents
Criteria Used for Evaluation
Other Factors to Consider
Frequently Asked Questions
Sources
Our Favorite Running Gear Items
Criteria Used for Evaluation


Features
We've got to be honest, we had a blast making this list! Since we're runners ourselves, we definitely have a good idea of what types of gear is, and isn't, good for running and especially which ones are essential and which ones are really just extra toys for the serious running junkie. In the end, we wound up with 10 pieces of running gear that we feel are pretty essential for serious runners. This is a unique list for us because instead of doing what we usually do and bring you the best products in a single category, we've chosen our list based on what is the best running gear, period, no matter the category. As a result, we've got everything from socks to headphones to hats and pants and more all picked out for you. Despite the wide variety of products presented here, one factor that was an easy choice to consider was the features it provides the user. Whether it's the pull tabs on a pair of socks, the mileage tracking capability of a GPS watch, or the ankle zips that make a pair of running pants easy to put on and take off over your shoes, all of these products have features that make life easier and more enjoyable for runners.


Durability
No matter if it's a pair of socks, a headband, pants, shoes, or sunglasses, you want the products that you spend your hard earned money on to last. Because of this we were sure to take a good hard look at the toughness and lasting ability of each product we considered for this list. Anything that didn't have the materials and design features that we know will make something last a long time and/or had consistent complaints from users about it falling apart quickly didn't make our list. You also probably already know and recognize this next part, but we wanted to be sure to address it anyway. With running gear weight is pretty important. Even a few extra ounces can add up when you're carrying them for mile after mile. Because of this light weight is often a big priority as a design feature for running gear. However, 95% of the time lightweight materials don't last as long as heavier ones simply because that's the nature of materials. This can make it tricky for manufacturers to make gear that is both lightweight and long lasting. The companies that are able to do this however wind up being extremely successful and sell a lot of their products. We made sure to do the extra research to bring you gear that's both lightweight and long-lasting, but nevertheless please be aware that it's still a trade-off you may have to make, whether it's with a pair of shoes or a headband.


Comfort
It doesn't matter if it's a pair of socks such as the Rockay Accelerate or some headphones like the Plantronics BackBeat Fit, if a piece of gear isn't comfortable it didn't make our list. No matter how well-intentioned and otherwise well-designed a product is if it causes you discomfort you're probably not going to use it for long. Sure, you may be excited when you first get it and use it a time or two, enjoying its other features, but at the end of the day if it causes you any sort of pain or discomfort it will quickly become relegated to the junk drawer with the rest of your well-intentioned purchases. Each category of product has its own qualities that make it comfortable or not, but we were careful to only put options on this list that both met our eyeball test in terms of materials and design, and also had a lot of positive reviews from real-world users who said that it was comfortable to use, even during long runs.


Ease of Use
According to runner feedback, if a piece of running gear is not convenient to use or wear, the chances of it becoming a regular part of their regimen are low. In fact, research shows that if a runner finds their accessories to be cumbersome or difficult to use, they will use it less than ten percent of the time. This is why we made sure that all the gear on our list is fast to put on, easy to use, and comfortable to bring along. When you're on your way out of the door for that morning run, the last thing you want is to slow down to put on additional gear. Additionally, it could be easy to put on but hard to use during your run which would also mean it's not good enough for our list. The design of a piece of gear is usually the main determining factor is how easy, or difficult, a piece of running gear is to use. Because of this, it's usually the biggest brands that have the products that are easiest to use, simply because they have the biggest budgets to hire the best designers and the ability to pay them for as many hours as it takes to bring a high-quality, easy to use product to market. This isn't always the case, and there are plenty of products from smaller companies that are extremely well-designed and innovative, but it's a decent jumping off point to consider when looking for running gear that you won't have to think too hard about using.


Value
Even if you're an independently wealthy multi-millionaire you probably didn't get that way by not spending your money wisely. And if you're like the rest of us, you definitely choose carefully how you spend your hard-earned cash. Because of this, we were pretty serious about choosing products for this list that represent a solid buying choice for the user. This doesn't mean that the products on this list are all cheap, far from it and at first glance, some of them might seem expensive at first glance. But we dug deeply, looking at the other factors listed above such as durability, comfort, and ease of use to bring you products that will greatly enhance your running experience and do so in proportion to how much money you spent on them.
Expert Interviews & Opinions
Most Important Criteria
(According to our experts opinion)
Experts Opinion
Editors Opinion
Users Opinion
By Default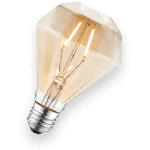 Start with the basics then expand from there
Probably the number one most important piece of running gear is a quality pair of running shoes and good quality running socks. Then quality clothing that fits properly and keeps your cool or warm depending on your weather. Everything else is just extra.
Safety is always a priority
Consider wearing high visibility clothing, especially with reflective accents if running in low light conditions. Head lamps and reflective vests are also smart choices.
Other Factors to Consider


Brand
We at Runnerclick do not endorse or promote any product based on brand or affiliation. Our loyalty lies with our readers, and we make sure that constantly reach across known and unknown brands to bring the best performing options into the forefront. Our buying guide is jam-packed with the highest rated and proven options for runners, from runners. This is why you will notice that there are several different brands throughout our guide.


Weather Resistance
Depending on where you live, the weather could have little effect on your gear (ahem, San Diego, I'm looking at you with your consistent sunshine and no snow!), or it could be the primary factor in what you buy and wear for every run.
If you live with seasons, you're going to need a wider variety to account for temperature extremes, rain, wind, and sleet. Like I mentioned earlier, I spend a little more on my winter items since that is the toughest weather for me to run in. Personally, I need tights (sometimes pants over the tights) a few pair of gloves and a jacket for every 10-degree change. You, on the other hand, may be fine in 1-2 jackets for the winter if you run warm already and like the feel of the cold air as you run.
Think of what you're likely to use the most of, and concentrate on finding a solid item that you love. That may be a balaclava for those in the Northeast, a lightweight rain jacket for the Pacific North West, or an army of tanks and shorts for the South. After all, with the right gear, you can run in any weather!
Frequently Asked Questions
q:

What are some things to consider if I am making the switch from running leggings to running shorts?

a:

The big difference between shorts and leggings is the amount of skin to skin contact. Repetitive contact, combined with sweat accumulation, can lead to serious chaffing and skin irritation. Choosing a proper length of shorts can limit issues with this. Also looking into shorts with proper wicking as sweat only leads to increased skin irritation. Finally, there are skin treatments and preventative measure you can take. So remember to be attentive when switching to clothing that protects less and stays ahead of any chaffing issues you may have.
q:

Whats the best choice when it comes to moisture-wicking apparel?

a:

If you are looking for clothing or gear with the best wicking properties then we recommend polyester and other synthetic materials. Most of the time polyester is completely moisture resistant. The tradeoff is that few synthetic materials breath well. If you are looking into something with the best of both worlds then you can try merino wool, but then you are looking at athletic clothes with a much higher price.
q:

What are my best options when it comes to coping with overpowering or harsh sunlight?

a:

There are plenty of options that will reduce issues caused by the sun and sunlight but we think that a good old fashioned cap will do the trick. The visor will not only shield your eyes from discomfort but give you full visibility which is always very important while running no matter what. There are also caps with UV blocking materials that will not only keep you cool but keep you burn free. Many caps also come with mesh ventilated panels to maintain airflow and keep your head as cool as can be. When it comes to running in the sun sometimes the simple answer is best.
q:

I am planning on running my first marathon, what type of gear is best suited for longer distances?

a:

The important thing to keep in mind is your comfort. There isn't too much in the way of gear that can increase your stamina but if you can keep yourself comfortable then you can extend how far you can push yourself. A pair of long-distance shoes will have extra cushioning and support to make sure your feet don't start aching early on. A properly ventilated pair of shorts and a light shirt to properly wick sweat and limit skin irritation all while keeping you cool. A cap to keep your head safe from the sun. A bottle or bag to keep you hydrated. These little extra steps don't seem like much but will do a runner a whole lot of good when it comes to running a marathon to the end.
q:

Why should I pick up a smart watch? Does it help me track more than my time?

a:

Some runners see think smartwatches are nothing but over complicated stopwatches, but nothing could be farther from the truth. An athletics based smartwatch can provide a whole host of utilities and benefits. Tracking times is only one of the things it can keep track of. Distance, calories, and even heart rate with some models. Many smartwatches come with compatible phone apps so you can categorize and utilize the information in the way best suited to improve your routine.

Smartwatches are great for trail runners since they come equipped with altimeters, barometers, and GPS. Being able to track your location and the weather all right from your wrist is great for getting the most out of your run without getting lost or stuck in bad weather.
Subscribe to our newsletters