13 Best Barefoot Running Shoes: The Naturalist's Guide
last updated:
Mar 02, 2021
The best barefoot running shoes can be difficult to pinpoint given all of the options available—which is why we've taken the time to put together a list of the best selection out there, so you know what to look for.

If you love the natural barefoot feeling when you run, then you'll love our list of the barefoot running shoes below. These shoes will encourage you to use your natural running stride—no matter where you run. These shoes fit securely without constricting your toes or any part of your feet. If you have converted to sockless running shoes, then you know they are a total game changer.

Check out our list of the best barefoot running shoes below!
In a Hurry? The best barefoot shoes after 12 hrs of research
Vibram FiveFingers KSO
Why is it better?
Breathable upper
Great ground feel
Highly flexible for natural running feel
Easy-on quick lacing system
XS TREK tech for combined stability, traction, and comfort that remains lightweight
In a
Hurry? Editors choice:
Test Winner: Vibram FiveFingers KSO

2
Researched Sources
1.2K
Reviews Considered
12
Hours Researching
16
Products Evaluated
Comfort
Breathability
Flexibility
Responsiveness
Value
By Default
13 Best Barefoot Running Shoes
Criteria Used for Evaluation

Comfort
These running barefoot shoes need to allow you to comfortably feel the ground beneath you as well as allow your body to adjust to your natural running form and personal running technique.
When looking at comfort we also considered the thickness and firmness of the shoe as well as how much protection it provides.
The comfort factor is definitely something to think about strongly before buying a pair of barefoot/natural-style running shoes. Keep in mind that the first few times you use these type of shoes you may not find them that comfortable no matter how well the shoe is designed and built, simply because your feet and running gait need time to adjust to the new shoes.
Especially if you're a long time runner used to wearing more traditional style shoes, at first the shoes might actually seem really uncomfortable and you might start to wonder if trying the whole barefoot-style running thing was a mistake. But stick with it, and we're confident that after a little while your body will start to revert back to its natural form that has evolved to run without shoes over countless millennia.

Breathability
The best barefoot shoes need to be extraordinarily breathable thanks to their very basic designs.
This means they have excellent ventilation capabilities and ensure your feet remain cool and dry during your runs. It is important to consider breathability because the last thing we want is for blisters and chafing to occur, which are actually often caused by excess moisture in your shoe.
Some of the models on our list are "bulkier" than others, but even these are still designed with features such as mesh panels and ventilated uppers to help keep the breathability factor high. People living in hot climates will especially love barefoot/natural-style running shoes as they inherently keep your feet really cool and dry as you pound that hot pavement in the summer sun.
Keep in mind, however, that moisture being able to get out, generally means it will also be able to get in, so watch yourself as you run and try to avoid large puddles etc. that you would normally just charge through if you were wearing a pair of heavier, more protective traditional running shoes.

Flexibility
Flexibility is one of the key features found in barefoot running shoes.
It allows for your natural stride and provides you with a full range of motion. Here we looked for shoes that had a very minor break-in period as well as for shoes that allow for all types of foot strikes.
Flexibility is important because it allows us to avoid injuries and ensures we have a full range of motion, barefoot shoes need to allow for our natural movement, which includes our full range of motion. We all strike differently, have a unique gait, and have our own type of arch. Barefoot and natural style running shoes need to be flexible enough to ensure that all of our needs are met while also allowing for different types of runners to be able to use their shoes.
So in a nutshell, for these types of shoe's flexibility is hugely important. We analyzed each product on our list for flexibility by looking at the materials it's made of as well as scouring over 1400 customer reviews from real-world buyers who have used the shoe and had something to say about it. Based on these things we then assigned the product a score from 0-100 based on how flexible they are, the higher the number the more flexibility a shoe offers the runner using it.
Remember however that for some runners starting out with barefoot-style running an extremely flexible shoe might not be the best fit, and they'd be better off choosing a shoe with a mid-range of flexibility until their feet and stride adjust to the more natural motion.

Responsiveness
Barefoot running shoes allow you to improve your proprioception and balance in a natural and easy way, all while you're doing something you already love, running.
Without heavy, constrictive shoes, you can activate the smaller muscles in your feet, legs, ankles, and hips that are responsible for better balance and coordination.
And by having much better ground contact, the vestibular system begins to awaken, remapping and stimulating previously unused neural connections for improved balance. This is particularly important for some older runners, as a single fall or fracture can set in motion a full-on decline in health overall.
You know what they say, once you break your hip (as an old person) it's all downhill from there.
In the case of this buying guide, responsiveness refers to how much response and rebound a shoe gives you in return for the kinetic energy you put out with each stride. For barefoot-style running shoes, this is a fine line to walk, er, run. Especially if you run on trails, you'll want something with more responsiveness to interact with the variable terrain and help you negotiate obstacles. Responsiveness, however, comes from additional padding and torsional rigidity, which kind of goes against the whole point of this new type of running shoe technology.
In the end, we recommend thinking about what type of running you do most, whether on the trail or road running, and select a shoe that's appropriate for that.

Value
Price is something we always look at but let's all remember that price alone doesn't determine the value to a product.
All of you have different budgets and ideas of what you should or want to spend. Here we take into account the best available option for each budget as well as make sure to incorporate options for everyone. While budget is an important factor to consider, make sure to pick something that has the features you need because the last thing you want to do is overpay for something you don't need or to be penny smart and dollar stupid and skimp on a shoe that would have ended up being perfect for you just because you didn't want to spend a few extra dollars.
In this case, you'll probably end up with a shoe that doesn't really meet your needs and you'll have to spend even more money to buy the pair you really wanted and should have bought in the first place.
Expert Interviews & Opinions
Most Important Criteria
(According to our experts opinion)
Experts Opinion
Editors Opinion
Users Opinion
By Default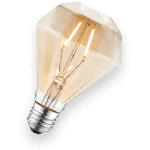 Are your feet ready for barefoot shoes?
If you have any issues like plantar fasciitis, arches in need of serious support, or anything else that would require a more supportive shoe, maybe think about whether or not these are a good idea.
What's the point?
The ground feel and responsiveness is as good as it gets in barefoot running shoes. They also make some trails a lot more enjoyable as well.
Other Factors to Consider

Drop
The popularity and revival of this movement have encouraged shoe companies to introduce thin-soled and flexible shoes which are claimed to be the next best thing to barefoot running. They have reduced or even zero cushioning, and are lighter weight than other running shoes. They also tend to have much thinner soles that provide more sensory contact with the ground. This type of running shoe provides protection from bruises, cuts, minor impacts, and weather.
According to some experts, wearing shoes causes the small muscles in our feet to be weakened and the ligaments, tendons, allowing the natural arches to stop doing their job. They also believe that the result of supportive shoe inserts, extra cushioning and orthotics is poor foot biomechanics and increased risk of foot, leg and knee injuries.
Runners wearing shoes with a higher drop often make their landings right onto their heels, basically relying solely on the shoe's larger amount of padding, while runners wearing zero drop shoes will slowly but surely help their feet and gait to return to a more natural pattern.

Bottom Line
At the end of the day, the most important thing for you to look for in a pair of barefoot running shoes is that they are the perfect fit for you. From comfort, breathability, and responsiveness to value, flexibility, and heel drop-the absolute most important thing to keep in mind is that the shoes fit your needs in all of these areas.
The shoes on our list among the best of the best, we ranked in order of the factors we considered but that doesn't mean that our number one pick will be the best choice for everyone who visits our page--after all, we all have different needs and different feed.
When looking for your next pair of barefoot running shoes it is important that you sit down and look at everything that you need. Make sure to consider your arch type and whether or not you can even use some of these shoes--barefoot and minimalist shoes are not for everyone, hence why everyone doesn't use these.
Set a budget if you need to and make sure to find a pair of shoes that addresses all of your needs. This may mean having a pair of shoes loaded with a lot of extra features or a pair of with the bare minimum. As long as you are investing in a pair of shoes that fits your every need you are on a good path to getting the most out of your shoes and your runs.
Don't forget to check other guides for barefoot running that we did like Vivobarefoot review guide.
Frequently Asked Questions
q:

What's the big deal with barefoot style running?

a:

As we go about our day to day lives swathed in comfortable layers of clothes and shoes, it's easy to forget how recent of an invention modern style shoes are, and that for the vast majority of our existence as homo sapiens we went barefoot, occasionally donning thin sandals and thongs. As a result, our feet used to splay wider and have a better grip and be much, much stronger and tougher. Experts even say that our ancestors were even able to use their toes to grab things just like we do with our fingers today.

By running in a barefoot or natural style running shoe we harken back to those long-ago days, and slowly but surely help our feet remember what it was like to be strong and capable of things we wouldn't think possible today.
q:

Will it be painful to switch from traditional trainers to a barefoot model?

a:

It really depends on your particular feet. The difference will definitely be noticed immediately, as you'll be able to feel more contact with the ground and all of its imperfections. As far as it being painful, It probably won't be, unless you happen to have issues with your feet which require more support and cushioning.

If your feet are the type that will do well with these shoes, however, you will find that switching to barefoot running shoes is actually more comfortable then what you have been used to. This is not the case for everyone, however, even if you have a good grasp on exactly what you need in a running shoe. Most of us all have to give these a shot before we commit to them, so we definitely encourage you to go into a store and try some out before ordering a pair (even if they sound like your dream shoe).
q:

I have very flat feet, will this type of footwear work for me?

a:

Any runner with flat feet can certainly tell you about the importance of support. There are some barefoot shoe designs that have that type of support available. Admittedly they are generally bulkier than others but tend to still emphasize a lightweight build.

It may be tempting to use an insole to compliment a lighter shoe, but that is inadvisable since the effect it would have on the weight and flexibility would undermine the reason for purchasing barefoot running shoe in the first place.
q:

I currently wear trail runners, and tend to stick to semi-rough terrain. Are these a no-go for my style of running and preferred terrain?

a:

It doesn't necessarily have to be a no-go. However, it may be a good idea to pay close attention to how rough the terrain really is. These shoes have little mass and very thin soles by their very design. If you are used to running with a protective pair of trail shoes, these will most likely take some time to get used to.

However, nowadays there are definitely barefoot running shoes designed for trails and more technical terrain. In the past, we would have given you a firm no if it was anything other than an easy trail. If you are already used to barefoot running shoes, then you will definitely love those made for the trail--it's just like running barefoot in nature with the protection you need on your feet while you are out there.
q:

Would a lower priced pair of water shoes give me about the same type of performance as the more expensive models?

a:

Some water shoes may appear similar in quality and design to barefoot-style running shoes, but the support that barefoot running shoes provide in their fit and cushioning doesn't compare to a shoe built for wet use. Furthermore, water shoes are designed for wet environments, which means the materials they are made of are often less breathable.

As we mentioned earlier, considering the terrain you will be running in is incredibly important--and you won't need water shoes if there you aren't in the water.
Subscribe to our newsletters