10 Best Sources of Potassium Fully Reviewed
last updated:
Apr 10, 2020
While there are more
food options
available on the market than ever before, plenty of people still struggle to get enough nutritional value out of their diets. Potassium, in particular, is lacking among Americans, with less than 2% of adults in the United States getting the recommended amount of daily potassium. The truth is, a good portion of runners probably also fall into that category and could use a change of focus when it comes to dietary needs.
Luckily, there are plenty of easy to find foods you can stock up on that are good sources of
potassium
and taste great that will get you back on track–figuratively and literally! We've compiled a list of these best sources of potassium just for you, along with the reasons we've included them, helpful advice, and FAQs so you can get the most out of your meals.
In a Hurry? The test winner after 15 hrs of research

Sweet Potato
Why is it better?
Contain many hard to find nutrients
Complex flavors with many ways to prepare them
Can be made into fries
Taste great
In a
Hurry? Editors choice:

Test Winner: Sweet Potato

6
Interviewed Experts
17
Researched Sources
1.2k
Reviews Considered
15
Hours Researching
19
Products Evaluated
Product Purity
Accuracy
Value
Safety Hazards
By Default
10 Best Sources of Potassium
Criteria Used for Evaluation


Product Purity
It is essential when choosing the foods you and your family eat that you carefully think about how clean it is. Clean and pure foods have several things in common- they are healthy for us, are packed with vitamins and nutrients, are grown with little to no chemicals, and have little to no additives like preservatives or hormones. Product purity is a big deal even when it comes to the food you eat day in and day out. That is why it was one of the features we considered when we made our top ten list for you!
Our list primarily focuses on foods that are the richest sources of potassium that you need in each serving. For a food to be considered an "excellent source" of nutrients, it must meet 10 to 15% of your daily nutritional needs. The foods on the list are at least considered good sources of potassium, while some of them meet the 20% value set by DV per RACC standards (Daily Value per Reference Amount Customarily Consumed standards). Knowing how to read your food labels can help you better understand what you're eating and if you're getting adequate nutrients.
Aside from just being adequate sources of potassium, we wanted to take into consideration that the nutritional content of the foods on our list should be beneficial for runners and athletes specifically. Most of the foods on our list were chosen because they have other nutritional value besides being rich sources of potassium. Protein rich foods will help your muscles recover quicker and will combat some of the hunger that comes with tough training. Other nutrients like fats can help with hormone functioning which can be important for runners who might be more prone to stress fractures or amenorrhea, for protecting the body's internal organs, for fighting fatigue and poor mental functioning, and for stronger nails and shiny hair. Additional vitamins and minerals in leafy greens and animal products will help the body put the nutrients to good use and help with muscle contraction and relaxation. These can include iron, magnesium, calcium, sodium chloride, and vitamins D, C, B, and E. Fiber is excellent for runners as well, with water-soluble fiber in fruits and veggies like the ones on our list keeping cholesterol low and controlling blood-sugar levels (which is crucial in helping keep you from bonking out early on your run!). Insoluble fibers like the ones found in whole grains help with digestive health.


Accuracy
Runners and active individuals are always looking for ways to improve their health and overall performance with their workouts. Healthy foods will help you reach your fitness goals and will make it easier to stay in track and reach those goals and resolutions you have made for yourself each year. Healthy foods give you everything you want and need and will improve your health and fitness. Choosing good foods that are rich sources of potassium is a smart way to live healthier and boost energy and overall health!
As runners, we put our bodies and our minds through a lot. We take care to enrich our lives the best we can, managing to balance work, family, social lives, and workouts each day. Trying to balance our diets shouldn't feel like a chore on top of everything else we do, so we decided to choose foods that are easy and versatile when it comes to preparation, and that fill a spectrum of great tastes.
Some of the sweeter options like bananas and Greek yogurt can work great as a snack, a sweet balance to your salty dish, or even as a dessert. Other foods that make a list can easily be sweetened up if that's more your style — try adding a mix of cinnamon sugar to your sweet potatoes (and if you are really in a festive mood throw a couple of marshmallows on top). Other foods that made our list are best served savory or blend well with any meal plans you might have. Tomato pastes are rich sources of potassium that are easy to incorporate into lots of recipes and veggies like spinach and broccoli make great sides. You can even eat the vegetables and some of the other options on our list without any preparation, making for great snacks and to-go foods that you can pack in your meal prep bag.


Value
It is hard to put a real value on healthy foods and a proper diet and fitness plan. Healthy foods may cost more to buy but their true value comes in how much better you will feel, how much healthier you will be, and the improvement you can see in your workout performance. Investing in your health now will pay off ten-fold down the road when you are healthier and need less medication and fewer doctor appointments. That is the true value of the healthy foods on our list, not their price tag at the store!
Most of the foods on our list are reasonably cheap, though some might be a bit pricier depending on where you live and where you grocery shop. For example, bananas are known as the "poor man's fruit" because of how economical they are – a whole pound will cost you just cents, so buying them can go a long way (though they do ripen and subsequently spoil rather quickly). However, the value of food goes beyond just price.
Value is added to foods that can be prepared using a variety of cooking methods. Overall, you will end up getting more for your money if you can buy a couple of bushels, packages, or servings of a food and have the option to bake them, roast or toast them, stew them, grill them, sauté them, or treat yourself to some pan or deep fried deliciousness for a special occasion! Variety is key to adding value, so the more meals and snack options a food can be used in, the better. The amount is also added if food is raised, caught, or grown in a particular way – think fresh, local, and even organically raised fruits and veggies. In some instances, this might increase the price but adds to the overall healthful value of the food.


Safety Hazards
As with anything concerning your health and wellbeing, it is essential to talk to your doctor or health care provider before you start any new diet or workout plan. If you have any pre-existing conditions or chronic health issues, you need to work closely with your doctor and develop a program that is both safe and effective for you and your unique health situation. It is essential to get the right level of nutrients in your diet- too little or too much can be a problem and cause significant complications for your overall health. So be mindful of what you eat and follow your doctor's recommendations!
Potassium Deficiency
Potassium deficiency is a severe issue, especially for runners and athletes. More formally known as "hypokalemia," potassium deficiency is often characterized by a lack of energy and general fatigue or weakness, muscle cramps, constipation, and an irregular heartbeat. These symptoms are generally seen in those who have potassium levels around 3 – 3.5 mmol/L. It's essential to be aware of your potassium levels so that if you have a deficiency, you are changing your diet with the help of your doctor to include foods that are rich sources of potassium like the ones on our list, as well as choosing supplements that are right for you if necessary. It's also important to be aware of your potassium levels so that if you have too much potassium, you're not overloading on something your body doesn't need!
Special Diets and Food Allergies
The foods on our list can all be classified as being apart of a healthy diet – all provide multiple nutritional benefits and can easily fit into most special diets, including Whole 30, the Paleo diet, ketogenic diets, etc. Most are fruits and vegetables, or animal sources, and fit well into a holistically healthy lifestyle. If you're worried about getting good sources of potassium in on one of these diets, don't be!
We also tried to choose foods that had less risk of common food allergy issues, but if you are unaware of any food allergies, you might have, we encourage you to get tested.
Risk of Kidney Stones
The kidneys are the body's main organ when it comes to controlling potassium levels in the blood, and serve to remove excess potassium through urinary excretion when levels get too high. However, potassium (specifically potassium citrate) plays a crucial role in helping break down deposits of calcium that build up in the kidneys, often leading to painful kidney stones. If you have a personal or family history of developing kidney stones, upping your potassium intake might help circulate out some of that excess calcium.
Expert Interviews & Opinions
Most Important Criteria
(According to our experts opinion)
Experts Opinion
Editors Opinion
Users Opinion
By Default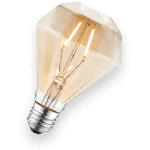 Micro-Nutrients
Micronutrients, unlike the macronutrients everyone knows about like protein, carbohydrates and fat, are a special classification of vitamins and minerals the body needs to maintain a healthy balance. While they are needed in smaller quantities they are still essential and are needed in order to ensure normal metabolism, growth and overall health. There are many benefits of minor nutrients and minerals that you need to know about and getting enough nutrients can go a long way in making sure that you and your family stay healthy and strong.
Hidden Sugar
There is no doubt that we are facing an unprecedented epidemic when it comes to obesity and weight-related illnesses and deaths in this country. Eating too many of these as part of your normal diet may sabotage all the good work you are doing ad may be part of the reason you are not seeing the results you want to see! In America alone millions are spent each year on diet and weight loss. Even if you are not throwing money at it you are likely trying to do something to help keep the pounds off. You know to limit sweet treats, but watch out for these nine foods which appear to be healthy, but in truth, are loaded with refined sugars.
Preparations
Keep in mind that different foods can be prepared in different ways and many foods can be enjoyed cooked or raw! Try including healthy foods that are both prepared or cooked as well as in raw form, if possible, to ensure you are getting the full range of nutrients and minerals and vitamins you need. This is true for foods that are high in potassium as well as those rich in other essential elements.
Other Factors to Consider


Bottom Line


Taste
One thing that makes any diet a challenge is trying to eat a lot of foods that you only do not like the taste of! While it is essential to make sure you are eating foods that are good for you and that help keep your healthy and strong, it is also necessary to fill your menu plans with foods you like the taste of. Many of the foods on this list are ones that people enjoy eating and if they don't like the taste in particular many of these foods can easily be doctored to taste better without losing much of the health benefits! We know how hard it can be to eat healthy when you don't like the foods, which is why the RunnerClick team tried to include a range of foods on this list so you should be able to find foods that are rich sources of potassium to add to your diet!


Ease of Use
Another factor to consider when you are trying to add healthy foods that are rich sources of potassium to your daily menu plans is how easy they are to use. Healthy foods, for the most part, do not take a lot of preparation as far as cooking and processing. But you still want to be adding foods that not only taste good, but that also is easy to obtain and use. Think about the foods you and your family regularly eat and then look for easy ways to add these healthy foods to your meals. Toppings for salads and side dishes for favorite meals are easy ways to add many of the foods on our list to your existing menu with little fuss. The RunnerClick team knows it is essential that meals remain easy and not too complicated, and the foods featured here on our list are perfect for busy individuals like yourself.


Versatility
Another critical factor we considered as we searched for the best sources of potassium to recommend to you was how versatile they are. Even the healthiest among us will eventually grow tired of eating the same foods, prepared the same way, day after day. Eating healthy means knowing how to keep things creative and tasty while still getting the benefits of healthier ingredients. The rich sources of potassium we chose to feature here on our list are all very versatile and can be prepared in many different ways. It makes it easier for you to work them into your diet and will also avoid burn out from eating spinach and broccoli the same way or having a cup of plain yogurt for breakfast every day. Versatility is key to sticking with a healthy diet, and we wanted to make sure you have plenty of options to choose from!


Texture
The final feature of healthy foods we wanted to address was the dreaded texture. It is a very personal aspect of food selection as every person has different likes and dislikes when it comes to the textures of the food we eat. It is important to remember that most foods can be prepared and eaten in several different ways. So, if you do not like the texture of the food raw, try it steamed. If the mushy texture of food cooked is a turn off see if it can be eaten raw. Spinach can be good both cooked and raw and has vastly different textures depending on how you prepare it. Broccoli is just as healthy raw as it is steamed and beets can be prepared in many different ways as well. So, if texture it putting you off of certain foods try making them differently and see if the texture improves for you.
Frequently Asked Questions
q:

What exactly is potassium?

a:

Technically, potassium falls into two categories: it is both a mineral consumed through foods and an electrolyte produced within the body. Electrolytes are positively charged ions that help regulate several bodily functions including blood pressure, digestion, heart rate and normal heart functioning, muscle contractions, and features of the nervous system. Other conventional electrolytes include sodium, chloride, magnesium, bicarbonate, and calcium. For athletes, electrolytes play a critical role in supplying oxygen to the blood, and thus to the muscles (which ultimately provides energy for the body to run, jump, lift weights, etc. off of).
q:

What is an electrolyte imbalance?

a:

An electrolyte imbalance is when one of the types of electrolytes present in the body's blood cells are either too high or too low. When this happens, the individual may experience several symptoms, including an irregular heartbeat, muscle weakness or general fatigue, notable changes in blood pressure, and problems within the nervous system
q:

What are some of the benefits of consuming potassium?

a:

Potassium offers many health benefits. Some of these stimulate cognitive and neural activity and increasing overall brain functioning and awareness, stabilizing blood sugar (which is especially essential for those with diabetes) reducing muscle disorders and helping muscle contractions and reactions to quicken and become more efficient, enhancing bone health by helping the body's absorption of calcium, aiding in protein synthesis which may ultimately build muscle and boost the metabolism, regulate water and fluid levels, and regulating hormones which eventually may lead to decreased stress and anxiety.
q:

What are the runner-ups? What other foods might be good sources of potassium?

a:

Following a similar trend that already exists within our list, dark and leafy greens tend to be rich sources of potassium, so some other options not listed here are Swiss chard and Bok choy. Legumes are also excellent sources of potassium: Lima beans, soybeans, and pinto beans to name a few. Regular potatoes are also known to be good sources of potassium.
q:

Can you have too MUCH potassium in your blood?

a:

Yes. Having too much potassium in your blood is a condition known as hyperkalemia. It typically occurs when the kidneys, the main organ for regulating potassium levels, are not correctly removing excess potassium out of the body. It is mostly caused by medications that have this effect on the kidneys, and include drugs like diuretics, some blood pressure medications, and antibiotics (in particular, penicillin). When potassium remains in the kidneys, the symptoms can be serious. The symptom of highest concern is a dangerous change in heart rhythm. If you experience symptoms of possible hyperkalemia due to complications with your medicine, stop the use of the drug immediately, and talk to your doctor.
q:

How can I help my family get used to eating healthier foods?

a:

The best way to help yourself as well as your family get more accustomed to eating healthier foods is to start small and build slowly. Don't change the entire diet right away- that is asking for rebellions and ultimate failure. Instead, change out one bad food for one good food and then slowly add new foods to replace old ones. Also, remember versatility is key. No one wants a bowl of beets every night with dinner so find other ways to work these and any other healthy foods that are also good sources of potassium into your normal menu plans.
Subscribe to our newsletters