14 Best Shoes For Walking
last updated:
Mar 07, 2021
Whether for exercise, getting from point A to point B, or you're on your feet all day at work, walking is a part of life. You can shed weight and keep your body in relatively good shape by simply getting your steps in each day. But first, you'll want to make sure you find comfortable walking shoes to help prevent fatigue or injury.

The good news is that we've performed hours of research and testing to put together the list of the best walking shoes. All so you don't have to.

The buying guide below details multiple factors you should consider, in depth analysis of all 14 options, our evaluation criteria and of course answers to the frequently asked questions we've come across during our research.

Peruse the guide and find the perfect walking shoe today!
Skip the deep dive - here's our top pick for the best walking shoe.

Hoka One One Bondi 7
Why is it better?
Awesome support for long distance walks
Decent energy return for those faster paces
Great breathability
Cushioning offers impact protection on harder surfaces
In a
Hurry? Editors choice:

Test Winner: Hoka One One Bondi 7

Comfort
Breathability
Style
Support
Flexibility
By Default
Top 14 Most Comfortable Walking Sneakers
Criteria Used for Evaluation


Comfort
The most important features for anyone looking for a quality pair of shoes is they need to be comfortable! No shoe is worth anything if your feet hurt when you wear them and they are not comfortable during your walks.
Comfort is one of those things that depends on the individual. We looked at the features each shoe provides to increase your comfort levels, but at the end of the day how comfortable they actually depend on your preferences as well as your anatomy.
That being said, we made sure to select shoes that had the best chance at providing the widest range of individuals with adequate comfort and support—regardless of their physical condition or past injuries. You will find that many of the shoes on our list have flexible midsoles and are made of lightweight materials that make walking more enjoyable for everyone.


Breathability
Air flow is critical to keeping your feet comfortable during your walks. Without good breathability your feet will get hot and sweaty and you will be more prone to blisters and bruising. So keep your feet comfortable with good breathability!
Comfort and breathability often go hand in hand. If your shoes aren't breathable then you are more likely to develop sores, chafing, and other uncomfortable side effects. Breathable shoes are made of mesh and provide excellent ventilation.
You will find the most breathable shoe use mesh that allows for optimal airflow. This will help keep your feet cool and dry during all of your runs. Breathable shoes will evaporate the sweat away, which will prevent blisters, hot spots, and soggy socks.


Style
There are many styles of walking shoes to choose from and every one featured on our list allows you to get a stylish look without giving up any of the other features you want and need like support and durability!
While style is not the first thing you should look for, nowadays you no longer have to sacrifice style to have a good shoe. Manufacturers have listened to their customers' requests for fashionable, comfortable and durable shoes. So no matter if you're heading to the local coffee shop or clear across town, you're sure to show off your sense of style.
However, it's important not to make your decision solely on style. Make sure to consider everything you need and the features you require--for example, if you have wide feet then make sure you first make sure the shoe is a good fit for those with wide feet. Once you know the shoe fits all of your needs then you can start making your choices based on style--and you'll be surprised to find that there are quite a few shoes that come in lots of color and design options.


Support
We can tell you that you can't tell how much support a shoe truly offers until you have worn it well past that "break-in" period. Again, this is where research into long-term users and their daily habits becomes of benefit. We made sure that the long-term support of materials withstood high wear over long periods of time.
However, we made sure to look at in-depth reviews and the features each shoe provides. There are many on our list with additional cushioning for added support, removable sockliners, and special tech to ensure you have adequate stability and support.


Flexibility
Walk shoes need to have a certain degree of flexibility in order to be comfortable and effective. A flexible shoe can more easily grip the ground and helps ensure you have good traction and don't easily lose your footing!
Our experience with footwear gives us insight into subtle differences that most people aren't aware of. The foot typically hits heel first then gradually rolls from heel to toe. This means that you will benefit from a flexible upper, midsole, and outsole unit so that their feet can move naturally and encourage a proper stride.
Just remember that flexibility is an important feature you shouldn't overlook. Flexibility allows for your natural stride and ensures you get the most out of your walk. The shoe with the right amount of flexibility will adjust to your pace and prevent plantar fasciitis and other painful side effects from occurring.
Expert Interviews & Opinions
Most Important Criteria
(According to our experts opinion)
Experts Opinion
Editors Opinion
Users Opinion
By Default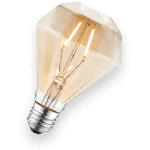 Know your feet
If you're planning on taking long walks, make sure the shoes you pick are right for your feet. Really right for your particular feet.
This means you should pay attention to your arch. Know if you have flat feet or higher arches. If you are dealing with issues such as plantar fasciitis, overpronation, or anything else that could cause discomfort, then choose something that provides that proper type of support.
Mesh or leather?
The upper material of the shoes you choose should really depend on the climate where you live. True, leather uppers tend to be a bit more durable, but not very comfortable in super hot areas.
And likewise, something with a super ventilated upper construction might not be the most appropriate choice for those colder places.
Value is more than price
One point many people get hung up on is figuring out how much to spend on a new pair of walking shoes. They look at the price tag and immediately thing the shoes cost too much. While you will have a budget you will need to stick to, it is important to focus on the value of the shoes more than the price tag.
Think about the benefits you can gain and what the shoes have to offer you and how it can benefit your runs and impact your performance. Shoes that fit well, feel good, last a long time, and improve your performance are worth a higher price and are therefore more valuable to you!
Other Factors to Consider


Terrain
It's important to take the time and consider what you will be doing in these shoes. If your occupation keeps you on your feet all day and you come across wet surfaces then you may want to consider a low key, OSHA certified option.
Likewise, if you're going to be walking outdoors on the trails, you want to look for weather proof options that have a little more of an aggressive outsole. We found that city walkers typically look for a running shoe/walking shoe mixture that can be more versatile on a day to day basis.
Make sure your selection is based on your needs first, then on style. Fancy uppers will not hold up on walking trails, nor will hiking shoes and shoes work out too well during the midnight shift at your local diner.


Size
Most active people will probably agree that their feet swell to some extent towards the end of the day or after a strenuous outing. Take this into consideration when making your decision. Remember that you want these shoes to fit you best when you are on longer walks and utilizing them in a more taxing role. strolling around in a shoe store won't really give you a good idea, it's important that you are your best agent. We suggest sizing your feet at the end of the day to ensure a comfortable and enjoyable walk.


Outsole
The part of the shoe sole you can see is known as the outsole. This is where the tread of the shoe can be seen and is where the majority of your shoes' sole features are found. Good soles have tread that provides the traction and grip you need to maintain your balance and stability even when waking on uneven ground or in slippery conditions. The outsole is also part of the shoe that has a lot to do with the shock absorption and similar properties of the shoes.
Thicker soles protect your feet from impacts and added support and cushioning in the sole of your shoes will also help reduce foot pain and fatigue.
Here at RunnerClick we focused on the sole design for these shoes and wanted to include the best shoes that give you the traction and support you need for your walks.


Heel
Another feature of your shoes for walking that deserves a closer inspection as you search for your new pair is the heel design. The part of your foot that usually takes the brunt of impact from every step you take is the heel. This is why many running and hiking shoes are made with thicker heel soles so there is added support and cushioning for this area of your foot. Good shoes have thicker soles that are made from materials that help disperse shock impact and that support your feet and cushion the impact of each and every step that you take during your walks.
The RunnerClick team focused on heel design and features to ensure we presented shoes that will serve you well and that will protect your feet no matter when or where or how you enjoy your walks and runs and workouts!
Frequently Asked Questions
q:

What are the differences between walking and running shoes?

a:

As a general rule, walkers can wear running shoes for their walks but runners should never wear walking shoes for running. Here's why.

Cushioning – Since walkers impact the ground with less force, their cushioning needs are less than for runners. Running shoes require more cushioning since runners hit the ground with more force than walkers. More cushioning in the heel and forefoot are typical of running shoes.

Heel Height -There is no need for a built-up heel on walking shoes since walkers strike the ground first with their heels. Running shoes with built-up heels provide more stability.

Heel Flare – Walking shoes need no heel flare, which impedes the rolling motion of walking. Running shoes may have a flared heel to provide even more stability.

Flexibility – Walking shoes should be flexible at the forefoot since walkers push off with their toes. There should be no bending in the arch area because that won't provide the necessary platform for good walking form. A shoe that has no flexibility at all is unacceptable. Running shoes need more flexibility at the arch or the mid-/forefoot.

Sole – Walking shoes usually bend more easily than running shoes. Running shoes need more flexibility at the arch or the mid-/forefoot.

Motion Control – Although available in some walking shoes, the degree of stability is not as great as in running shoes. Many running shoes offer extra stability that keeps the foot in a neutral position.

Weight – Walking shoes are generally heavier than running shoes since speed is less important in walking. Running shoes tend to be lighter than walking shoes to allow the wearer to run faster.

If you do a bit of both running and walking, a running shoe with less build-up on the heel and no heel flare will best suit your needs.
q:

I have some old tennis shoes at the back of my closet; can't I just use those for walking?

a:

Not a good idea. While walking is less intense than running, it still provides a good amount of aerobic exercise and can provide you with great cardio benefits. You want a fresh pair of shoes to achieve the maximum amount of benefits that walking can provide. You're not going to get the same amount of comfort, support, or protection from those old beat-up tennis shoes.
q:

How soon do i need to get a new pair of walk shoes?

a:

First you have to decide how worn out your current shoes are and if they are too broken in, or old then it is time to get a new pair. Apart from the evident physical appearance of the shoes, there is a general rule that guides the method of replacing old trainers. After every 300 to 500 miles of road time you should get a new pair. Do not only concentrate on the appearance of the shoes to determine if it needs to be replaced.

A shoe might still look good on the outside while the inner section and support have been totally worn out. The general consensus is every three hundred to five hundred miles. It's important to remember not to go based on appearance. To avoid having very worn out shoes, its good to have two pairs that you can alternate using. This gives time for the midsole of the shoe to recover from any form of physical activity.
q:

Do I have to break in my walking sneakers?

a:

No, and yes. While walking shoes don't technically require a "breaking in" period, it's a good idea to wear them around the house or on shorter walks if you are planning to go out on a long excursion. This is just to double-check that you have the right fit, not really to break in the shoe. Take this time to make sure that your heel feels secure and that you have plenty of room in the toe box to wiggle your toes.

This will ensure that you can go on a long, leisurely walk without having anything to worry about.
q:

Can I wear orthotic insoles with my shoes?

a:

Absolutely. If you have over the counter orthotics that you are comfortable with or if your podiatrist have assigned a custom pair for you, it's a great idea to incorporate them into your walking regimen.

In fact, we made sure to list the models that offer a removable inner sole that can be a great fit for this very purpose.
q:

How do I clean my shoes? Can I toss them in the wash?

a:

While many people used to wash old tennis shoe sin the washer, it is not advised to dot hat with newer shoes today. We now know that the wear and tear and heat of a washer and dryer can do a lot of damage to your shoes and can cause them to break down much faster than they would otherwise. The best way to clean your shoes is to brush away dirt and debris and clean anything stuck in the tread after each run.

If they are very dirty you can wipe them with a damp soapy cloth or wash them by hand and put them out in a sunny place to air dry.
Subscribe to our newsletters