10 Best Running Shoes with Cushions Reviewed & Tested
last updated
Nov 01, 2019
Finding the best cushioned running shoes can be hard to do—after all, there are quite literally hundreds of different shoes to choose from nowadays! Lucky for you, however, we have done all of the research you need to find the perfect pair!
Cushioned running shoes provide runners with the right support and comfort for neutral runners. They are a great option for those of you who
underpronate
and ensure that you have the stability, comfort, and flexibility you need for all of your runs.
In order to provide our readers with a thorough review, we rated each of the cushioned running shoes we chose based on their overall comfort, breathability, flexibility, support, and durability. Check them out below to find your next pair! Make sure you research thoroughly
which one has the most cushioning for you
.
This is the best product on our list that is currently in stock:

Altra Instinct 4.0
Why is it better?
FootShape design offers a wider toe box to allow the natural splay and function of the toes
Zero drop build is great for some foot conditions and injury recovery
Decent breathability
Fairly precise fit
In a
Hurry? Editors choice:

Test Winner: Altra Instinct 4.0

5
Interviewed Experts
6
Researched Sources
1.4K
Reviews Considered
12
Hours Researching
18
Products Evaluated
Comfort
Breathability
Flexibility
Support
Durability
By Default
10 Most Cushioned Running Shoes
Maximum cushioned trail shoe
Vibram® Megagrip Outsole provides great traction
Flexible upper
A-Bound bottom layer provides a spring in your step as you run
Altra's Gaiter trap holds their proprietary trail gaiter in place to help protect from debris
FootShape™ toe box is comfy
Quick-Dry Trail Mesh upper
Natural Ride System helps provide a more natural foot motion.
Some users felt it could have better heel support
They can run a bit pricey because of the features offered
Tired of your feet hurting when you hit the trails? Try the Olympus 2.5 which offers maximum cushioning and is perfect for running on trails and one of the better shoes for running with cushioning. This highly cushioned trail running shoe can run pretty expensive, but think of all the protection it offers, and if you seek a maximum cushioned trail running shoe it will be worth every penny.
Read more
Comfort
If it's maximum comfort you seek this is the perfect cushioned running shoe for trails. It has a flexible upper, and a Gaiter trap that protects the foot from debris. Its A-Bound bottom layer provides a spring in your step as you run, and its FootShape™ toe box is comfy.
Breathability
One of the best features these shoes have to offer is how breathable they are. They have a quick-dry trail mesh upper that allows for proper ventilation with sacrificing protection when you are on your favorite trails--and you can definitely count on them to keep your feet cool and dry.
Flexibility
The Olympus 2.0 offers a Quick-Dry trail mesh upper, and a Natural Ride System that helps provide a more natural foot motion.
Support
This one definitely falls into the "maximalist shoe" category--so you know you are getting a ton of support. If you are tired of dealing with shoes that won't protect your arches from collapsing and that leave you with painful shin splints, these may be the perfect pair of running shoes for you.
Durability
This is a highly durable running shoe made with quality materials. The outsole will last you a long time and is highly durable, and there were only a few reports of the upper not being as durable as expected. It comes with a Vibram® Megagrip outsole that provides great traction.






Some users don't love the new upper
Brooks is a well-known brand in the running world, with the Ghost being one of their best models. The newest model, the Brooks Ghost 11, brings a lot to the table--they are more comfortable, breathable, and responsive than ever! And on top of that, they look great and come in several color options to choose from, take a better look at them below!
Read more
Comfort
These shoes are super comfortable and run true to your size! If you have wide feet these shoes are available in wider options--and the same goes for those of you who have narrower feet. The BioMoGo DNA cushioning system is really comfortable and ensures that your feet stay happy and comfortable during your runs.
Breathability
One of the new updates that come with these shoes is their upper mesh. They are more breathable than ever and ensure that your feet stay cool and dry while you run--so you don't have to worry about any chafing or blisters.
Flexibility
The Brooks Ghost 11 is much more flexible than their predecessors. They have Omega Flex Grooves in the midsole that allows their soles to be much more flexible than they used to be, so the shoes can allow for optimal range of motion.
Support
These shoes are neutral running shoes, which means they won't work for those of you who need additional arch support. And, while they don't work for overpronators, they are actually perfect for under-pronators and runners with normal to high arches. The heel of the shoe also has additional cushioning which makes them for heel strikers everywhere.
Durability
According to actual users and reviewers, there doesn't seem to be any durability issues with these shoes. Their outsole is made of blown and carbon rubber to increase durability to ensure they last you the long haul.
3

. Adidas Ultra Boost 4.0
Boost midsole gives top responsive cushion capability
A foot-hugging FIT through the PrimeKnit upper
Good grip/traction
Light in weight and extremely comfortable
Some are cautious about the price
This shoe hits the mark for good cushioning and has been given a lot of supportive feedback for having an appealing silhouette, reliable and durable materials are used in the construction of the shoe, many runners have praised the midsoles level of response. The shoe offers superb cushioning which is reflected in the price.
There may be some products on the market that are cheaper than these but there are also a number of shoes that cost significantly more. For this review, we are focused on the level of cushion capability and this shoe certainly achieves a very good degree of cushioning comfort.
Read more
Comfort
This shoe has been put together to ensure maximum comfort right through a run, be it a short or long distance. For neutral runners, this shoe runs well on all road surfaces while offering plush cushioned comfort, stability, traction and good protection. The shoe looks stylish and fashionable so it can be worn as casual or for running. The midsole ensures a lightweight performance combined with a fine level of constant comfort.
Breathability
The midsole boost system gives invigorating underfoot spring while the upper affords a high level of breathability, the shoe is ultra-comfortable and gives a sound sense of freedom. The upper features a prime knit weave which offers breathability and is designed to aid the upper stability of the shoe. The upper is constructed from a prime knit material and gives a reasonable degree of breathability.
The shoe construction incorporates a TPU construction plastic cage that stretches from the heel cup up through to the shoe mid-foot.
Flexibility
Designed in shoe tech in the form of a high return energy boosting system which means runners get underfoot cushion with a high level of responsiveness. Zero potential shoe wobble due to a superb heel counter, the heel to toe drop runs at 10mm, the shoe weighs in at 303 grams for men and 266 grams for ladies.
This shoe is perfect for daily running and has a neutral quality with thoughtful arch support, feedback points out that this shoe works well on roads.
Support
The shoe qualifies for high mileage training because the boost shoe tech in the midsole is supported by EVA foam which works to bring down any feeling of instability. The outsole is coated with a thin layer of continental sourced rubber which is usually used on car tires, this increases grip/traction.
Durability
Durability will work for this shoe when the shoe is used for the purpose for which it is designed if you take the shoe into challenging terrains this will conflict with the design purpose. The FlyKnit upper can get wet if you use the shoe in rainy conditions and take a while to dry out. The construction of the shoe involves high-quality materials which serve a purpose and adds to comfort, stability along with protection.






The Brooks Glycerin 17 running shoes are replacing the previous Brooks Glycerin 15 shoes that were on our list--because this model is just that good! These shoes are designed for long distance runners anywhere and are built to take on the mileage. They are comfortable, breathable, and they even look great--so, what's not to love!
Read more
Comfort
These shoes manage to be really comfortable, plushy, and cushioned without sacrificing anything else. This is thanks to their DNA Loft underfoot, which also increases responsiveness, and their well-cushioned fit is perfect for neutral runners looking to go the distance.
Breathability
The upper on these shoes is really breathable and allows for optimal ventilation. If you want to make sure your feet stay cool and dry, then these are definitely the shoes for you.
Flexibility
If you want a pair of shoes that allows for full range of motion without sacrificing the cushioning you need, then this is a great pair for you to consider. They feature a flexible 3D mesh upper that is not only breathable and soft, but it also adjusts itself to your stride and gait so you can move as needed.
Support
While these provide great support for neutral runners, don't expect them to help you with any serious issues you may have. If you are a neutral runner then they will give you the stability and support you need to push through mile after mile without any risk of injury or discomfort.
Durability
Built for long distances, these shoes will definitely help you log in mile after mile. If you are looking for a pair of shoes you can train in for the long haul you will definitely love these!







Asics is another well-known athletic brand out there—they literally offer everything you could possibly need when it comes to running gear. The Asics 33 M-2 running shoes are some of the best cushioned running shoes currently out there. They are comfortable, flexible, and breathable—if they fit your needs, then they are definitely a great option for you to consider.
Read more
Comfort
These shoes are designed to deliver optimal comfort during your runs. They are lightweight—even with their Solyte midsole. Their ComforDry Sockliner offers excellent cushioning and ensures that you get the support and stability you need.
Breathability
These shoes are super breathable and also offer moisture-wicking properties to ensure that your shoes (and your feet) stay cool and dry during all of your runs.
Flexibility
If you want a pair of shoes that offer optimal flexibility and allows for full range of motion. These shoes an AmpliFoam to ensure that it is flexible, and it definitely does its job.
Support
As far as support, these running shoes are perfect for the neutral runner. They provide adequate support and stability during each of your runs, no matter how far you go.
Durability
These shoes feature a seamless construction which not only makes them more comfortable, but also more durable. Their midsole is just as durable and their antimicrobial properties ensure that your shoes stay fresh and clean.






Lots of colors to choose from
The tongue can be uncomfortable
While the newest model of these shoes has proven to have some durability issues, they are a great pair of shoes for a beginner or short distance runners looking for a supportive and well cushioned running shoes. Aside from that, these shoes look great and come in several color options to choose from.
Read more
Comfort
These shoes are comfortable for some runners, but some users have reported that they have a long break in period--they can be pretty stiff at first. While some runners like the tongue on this shoe, others state that they have experienced chafing and blisters because of it, so you should definitely try these on beforehand.
Breathability
These shoes provide excellent breathability and ventilation to ensure you get the airflow that you need. This is important for all runners but especially for those of you who already have to deal with sweaty feet.
Flexibility
Unfortunately, these shoes are not really flexible, especially in the beginning when you are still breaking them in. However, if you need the added stiffness and thus stability that these shoes provide, you will find that these are a great option!
Support
These shoes offer great support for neutral runners and those of you who don't have any major issues that you need to address. They will keep you supported and stable during all of your runs while you stay comfortable during each and every run.
Durability
Like we mentioned earlier, these shoes are not very durable--especially for those of you who run long distances. If you can handle the durability issues, or if you don't plan on using them for hundreds of miles, then these are a great pair of shoes to consider.
Everun cushioning provides responsive underfoot support
Isofit upper adapts to the shape of your foot
Lightweight Support Frame provides structure and stability
Pwrgrid+ provides midsole cushion
Run-dry collar keeps away sweat
A variety of color options
SRC Impact Zone provides shock absorption
Reflective components
The forefoot is a bit narrow.
Not as breathable as some would like
If you are looking for a running shoe that you can really pound out many miles in, then the Saucony Triumph ISO is a great choice. With its EVERUN midsole, you are sure to get a comfortable ride on every run. The price of this running shoe runs average to quite pricey depending on where you purchase them from.
Read more
Comfort
The Isofit upper wraps around the foot for an individualized fit and its Support Frame provide structure and stability while remaining lightweight. Ut gas Pwrgrid+ that provides midsole cushion, a Run-dry moisture collar that keeps away sweat, and SRC Impact Zone that provides shock absorption.
Breathability
Although these cushioned running shoes do provide some breathability, they do not offer as much breathability as some users would prefer--so, if you have sweaty feet or run in hot weather you might want to think twice about these shoes.
Flexibility
As far as flexibility goes, these running shoes are flexible enough to allow for a full range of motion. However, it is important to note that they do have a break-in period, so they won't be as comfortable at first.
Support
The Triumph ISO has an amazing amount of cushioning that will provide comfort and stability. The EVERUN cushioning in the midsole is responsive and supportive.
Durability
The Triumph ISO will last a long time and is made of quality materials. There were slim to no complaints about durability issues.
FootShape design offers a wider toe box to allow the natural splay and function of the toes
Zero drop build is great for some foot conditions and injury recovery
Decent breathability
Fairly precise fit
A bit expensive compared to other brands
Definitely not as thickly soled as most others on our list, The instinct 4 still provides decent cushioning for those longer runs. This pair has that wide toe box or "FootShape" forefoot design that we are familiar with from Altra. This zero drop platform is the newest upgrade to the Instinct line and is certainly worth a look. The women's version is called the Intuition, but is essentially the same shoe, but built for women.
Read more
Comfort
Comfort is something Altra has learned how to do well. Though there are certainly lighter weight runners out there, the Instinct 4.0 provides a very smooth and responsive amount of cushioning without overdoing it.
Breathability
The upper isn't mesh and isn't really a knit. It is perforated enough in the right spots to allow decent airflow, but probably could be a little better. Still, they provide a decent amount of breathability, enough so to land them on our list.
Flexibility
Instead of layering the sole with different types of foam, this one only uses one density, which doesn't seem to matter much. you can't really say that this shoe fits like a sock, due to its wide toe box, but the overall fit is quite nice.
Support
If you size correctly, there isn't any slipping or rubbing that goes on during a run. That wide toe box does help some with the overall stability, as it allows the toes to spread and function naturally, which helps with balance.
Durability
The 4.0 is still a fairly new model, so there isn't much out there which say one way or the other. But, the previous version has a pretty good track record when it comes to durability.
9

. Under Armour Speedform Gemini 3
ArchForm offers good support
Cool color options
Dual-layer midsole for strong take-offs
Embedded sock-liner wicks moisture
Flexibility ensures smooth transitions
Toe cap provides excellent durability and support
Ultra-breathable upper
Snug yet flexible fit
They run narrow
Sizing runs small
The first thing you'll notice when you look at the Geminis is just how perforated the upper is, and how breathable that means they are. The Speedform Gemini provides great comfort that you'll be pleased with.
Read more
Comfort
Comfortable Under Armour shoe #3 is the Speedform Gemini. It has a dual-layered midsole that allows for strong take-offs.
Breathability
It's well ventilated allowing your feet to breathe easily and has an embedded sock liner that helps keep moisture away.
Flexibility
When it comes to flexibility, you will love these shoes. Although they do have a break in period, once you get used to them you will find they allow for a full range of motion.
Support
ArchForm that offers additional support, and Ultrasonic welded seams for a snug, yet flexible fit.
Durability
The is a durable running shoe that is made with quality materials. It has flex grooves that are good for heel-to-toe smooth transitions and has a molded toe cap allowing for durability and support.
10

. Hoka One One Vanquish 3
Dual-Layer Midsole provides comfort
Excellent cushioning from EVA midsole
Fantastic breathability and support
Abrasion-resistant rubber provides durability and traction
Terrific support for transitions
Toe box may run narrow
Shoe sizes may run narrow
The Vanquish 3 is on the lighter side of the heavy running shoes. The cost of this newer version of the model does tend to run on the higher end of the price range, but it will be worth your money if comfort is what you are searching for.
Read more
Comfort
You can still expect the same amount of comfort that Hoka gave us with the Vanquish 2. It has a dual-layer midsole, a high rebound body EVA midsole, and a high cushioned EVA top m midsole that provides excellent cushioning and comfort.
Breathability
It has a seamless air mesh upper with Zonal 3D printing that provides breathability and support. Additionally, its Early Stage Meta-Rocker provides great support for transitions.
Flexibility
It will provide you with a well-cushioned running shoe. This newer version is a lot like the previous one, but with some subtle improvements. On the outside, the shoes are very similar, although the Vanquish 3 has a slightly slicker looking upper design
Support
If you are a neutral runner you will find that these cushioned running shoes provide you with the right amount of support to get you through your runs and ensure that you can keep going, no matter how far you are going.
Durability
This is a highly durable and quality made running shoe that will last a long time. It has Hi-Abrasion Rubber Zones for durability and traction.
Criteria Used for Evaluation
Expert Interviews & Opinions
Most Important Criteria
(According to our experts opinion)
Experts Opinion
Editors Opinion
Users Opinion
By Default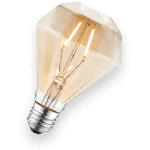 How much cushion is too much?
We all know those brands with the huge cushy looking soles, and how comfortable they look. But, does all that cushion take away from overall stability.
The answer, in most cases, really depends on the runner. If you go from a barefoot shoe to a heavily cushioned model, well, there might be a small amount of adjustment time.
What about ground feel and responsiveness?
It's true, you won't get the same ground feel in a pair of cushioned runners that you would have with a pair of barefoot or minimalist shoes, but it doesn't necessarily mean that you won't still have decent responsiveness on the road.
The key is to get the shoes on your feet to know what you can really expect.
Other Factors to Consider


Compatibility
Did you know that running puts 3 to 5 times your bodyweight onto your feet? That means considering your body frame is important when selecting the right amount of cushioning of a running shoe. For example, if you're tall and a bit heavier you may need more cushioning than someone who is short and thinner.
A person's body type should often be considered when picking out footwear for sports or fitness activities, to ensure the correct match is made with the required amount of support that is needed. Once you have taken this into consideration you can then take a look at what shoes actually work best for you and your needs.
There is no single cushioned running shoe that will work for every runner--in fact, not every runner can use a cushioned running shoe. If you have any serious foot issues you will need to make sure that you get a different pair that fits your needs. On the other hand, most neutral runners can use the shoes on our list.


Brand
By personal preference, we don't mean how do these also look with jeans. We are talking about how the footwear feels before, during and also after your run. When it comes to your favorite brands, however, we made sure to include a wide selection of options on our list to ensure there was something out there for everyone.
Personal preference is something that you runners learn by trial and error. Sometimes runners find a specific brand that fits them well. You'll need to ask yourself a few questions like; do you like a lot of cushioning so you can feel like you're running in the clouds, or perhaps you like a barefoot approach and the feel of your foot hitting the ground, or maybe something neutral?
All in all, you need to take a look at what real-world users have to say about the brand and the running shoes--even if you are choosing a brand that you already love. Overall, however, all of the brands featured on our list of reviews are reputable and well-known in the athletic world so you won't have to worry about any bad options.


Model
Although the focus of this particular post is on cushioned running shoes, it's important to know that there are 3 different types of running shoes. It is important to note that, before knowing which type to go with, you should really know more about your own feet. Are you a pronator? if so, Over or under?
Are you dealing with plantar fasciitis or other issues? Knowing these things will better ensure that you are able to find the right pair of running shoes.
Motion Control
These are running shoes that offer maximum support for your feet while you run. They are best utilized by runners that overpronate while running (your feet roll inward). Typically speaking running shoes that offer motion control is firm and a bit heavy. The support is heavily aimed at the medial of the foot allowing the process of overpronation to be slowed.
The motion control models, in most cases, also provide the correct support needed to deal with other conditions such as plantar fasciitis. Additionally, many injuries require solid control during the recovery period, so this type is good for that as well.
Stability
These are running shoes that offer a good balance of cushion, stability and motion control. They offer support for mild to moderate overpronators (feet roll inward). This type of running shoe is the most popular and usually offers a good amount of shock absorption when your feet hit the ground.
Many of the same features found in motion control shoes are also found in the stability model shoe.
Most often you will find more impact resistance with stability runners. These are also a great choice when recovering from some injuries.
Cushioned/ Neutral
A good amount of what we have listed here as our top 10 falls into this category. You can get shoes that have anywhere from a little to an extreme amount of cushioning. There are all types of materials that are used in order to enhance the cushioning of neutral running shoes (gel, air, foam). Additionally, with cushioned shoes, you'll typically find enhanced forefoot and heel components that provide better support.


Outsole
Traction is a key component of a good running shoe. You'll want to know if you can get a good grip on the road or the trails while you run. We've sifted through thousands of customer reviews to let you know if the sole is too thick, too thin or just right. As you can see on our list, we have gathered shoes for not only different terrains but also for different levels of support and stability.
There are even picks on our list which covers the higher level of all three points, like Altra's Olympus 2.5, which is intended for medium trails. You can also see models with a little less profile, which are intended for road use. One such model is 1080 from New Balance. Neutral is what you might consider the standard amount of stability and control, which might not be ideal for those who do in fact need an extra bit of support.
The last thing you want is an outsole that will wear down quickly and not last you the long haul--which is why it is important to take a look at the overall durability of the outsole as well. This means choosing a shoe with an outsole made of durable materials that will be able to handle the terrain and use you need from them.


Bottom Line
The overall conclusion is actually inconclusive. There are so many mixed opinions about whether or not cushioned shoes actually help in reducing injury. Some studies have shown that it doesn't make a difference whether you wear a soft or hard running shoe. Without going too deep into the countering arguments we should at least cover the two main schools of thought.
One side says that barefoot or minimalist runners offer the greater risk of injury, due to the intentional lack of thick underfoot protection and not having much in the way of structured support. The other side, however, sees the extra cushion as taking away control, responsive ground contact, and that it even hinders the natural function and movement of the feet.
With that argument and personal preference aside, there are some foot types and even specific conditions or injuries which require more cushion. As with many of the choices on our list, it offers more support and protection under your feet when needed. Whether you are dealing with overpronation, under-pronation, plantar fasciitis, or other issues, we have options for you!
Frequently Asked Questions
Subscribe to our newsletters