Best Cushioned Running Shoes – 2021 Buyers Guide
last updated:
Mar 27, 2021
A good pair of cushioned running shoes will make the most brutal run just a little bit easier.

Brands such as Hoka One One and Brooks are known for their high level of cushioning, but there are some other brands that have some pretty killer cushioning systems in their lineup. We made sure to select designs that utilize EVA midsoles that are not only springy but durable as well. Whether you want to go far or fast, we have included shoes that check all the necessary boxes.

In this guide, we have selected some of the best cushioned running shoes to transform hard sidewalks into fluffy clouds.
In a Hurry? The test winner after 12 hrs of research
Hoka One One Bondi 7
Why is it better?
Great for heavier runners
Metarocker is ideal for overpronators
Thick EVA foam cushioning
In a
Hurry? Editors choice:
Test Winner: Hoka One One Bondi 7

5
Interviewed Experts
6
Researched Sources
1.4K
Reviews Considered
12
Hours Researching
18
Products Evaluated
Comfort
Breathability
Flexibility
Support
Durability
By Default
10 Most Cushioned Running Shoes
Criteria Used for Evaluation

Comfort
When it comes to comfort, it's all about the cushion.
Will your feet feel like they are on clouds when you run in them? Do you want a triple layer of foam, or do you prefer gel cushioning? The amount of cushioning preference typically varies by user. A cushion is kind of a general term when it comes to running shoes, as their many different types of cushioned designs out there.
Even more so than just a few years ago, thanks to new developments in materials and technology, we are seeing a lot more interest in cushioning when it comes to running shoes for the heavier people out there. One thing to keep in mind these days is that a shoe design doesn't necessarily need to be giant or bulky to provide more than adequate amounts of the cushion.
Take the footwear company On as an example. Their Cloud series isn't what most would call a maximalist design, although they have figured out a way to offer decent cushioning within a pretty average mass. On the other hand, we have companies like Hoka and Altra. Both tend to produce models that mostly sport bulkier soles, which usually scream "comfortable ride" just at the sight of them.
The bulky sole isn't for everyone and may take some time to get used to if switching from a lower profile model. For different tastes, running styles, and general personal preferences, we chose selections for our list which cover both ranges. If you are in the market for a runner that offers to cushion, well then you aren't going to want a minimalist model of running shoes.

Breathability
The idea is to find a shoe that is well ventilated and allows your feet to breathe easily.
This is typically provided by the upper materials of the shoe with holes in the fabric. This is obvious to most. More holes mean more airflow. But, with new advances in materials, we are starting to see uppers constructed of textiles and fabrics which don't always have to look like a fishing net to allow plenty of air to move through.
With new styles such as knit construction and breathable membrane-type fabric, a shoe's upper might not always appear as breathable as it is when used. Breathability is something important for a few different reasons. The first is overall comfort. It is horrible when you get halfway through your run and start to feel your sweaty feet move around.
This is because of the moisture that has built up from not having enough airflow to escape or evaporate. The second is the bacteria. With moisture building up and nowhere to go, the sweat will soak into the interior of your shoes. This will eventually start to stink quite a bit. The odor is coming from the bacteria which forms from old sweat that wasn't able to escape during your run.
This could even result in foot fungus or other nasty foot issues. Another reason why breathability is so important, besides hygiene and comfort, is the fact that in some footwear moisture will eventually affect the structure of the shoe. And, we already mentioned that smell.

Flexibility
When you get a running shoe it's imperative that it flexes properly when you run.
There's nothing worse than a stiff shoe that won't move to your every movement. Really, who wants to go on a long run with something that feels like a stiff board strapped to the bottom of your feet. Along with comfort, the model's flexibility can affect your stride if your feet are kept from functioning correctly.
This, of course, means that your efficiency could be negatively affected. Taking into account the different styles we have gathered in our list, flexibility becomes something that differs some per model. The thicker soled models will have, in most cases, slightly less or a different range of flexibility. Then looking at the models which are of lower profile design, the flexibility will usually be a bit freer, as the soles are not as thick.
However, with newer technologies in rubber and foam materials, the flexibility found in those thicker shoes is still much more giving than earlier models.

Support
There's nothing worse than having toes that are all squished together.
Having adequate room in a toe box is essential. If your toes are cramped it could cause unnecessary foot pain or blisters. We've gone through these cushioned shoes to determine which shoes have a roomy toe box and which ones run a bit narrow.
If you are looking for a regular fit, but want a wider toe box, we added two choices from Altra. This brand is known for its "FootShape" design, which offers an anatomical fit around the toes to allow the more natural function of the forefoot.
Pointy toe running shoes is not exactly a feature that many want with their running shoes. However, those models with wide toe boxes aren't for everyone either. At the end of the day, you need to understand your foot type and what your comfort needs are.

Durability
Depending on how much you run, you'll need to buy new running shoes.
Typically, male runners need to buy a new pair of running shoes every few months. A good pair of shoes should last between 400 and 600 miles. We want you to know if these shoes meet those criteria as far as durability goes, or if they will likely wear earlier or last even longer.
Will the outsole wear quicker than expected, or the upper fray more easily? These are the things we consider when choosing our top 10. Durability doesn't just factor into distance or gender. Where you tend to run matters quite a bit as well. The terrain or particular surface affects the longevity of your footwear's lifespan.
If a specific model is meant for light or moderate trails, then it most certainly needs to be able to stand up to those expected conditions. If a shoe is meant for long distances over a hard road, well the best choices should be able to perform well there too. In addition to where another factor that needs to be considered with top picks is the climate in which you usually run.
Expert Interviews & Opinions
Most Important Criteria
(According to our experts opinion)
Experts Opinion
Editors Opinion
Users Opinion
By Default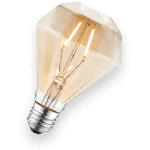 How much cushion is too much?
We all know those brands with the huge cushy looking soles, and how comfortable they look. But, does all that cushion take away from overall stability.
The answer, in most cases, really depends on the runner. If you go from a barefoot shoe to a heavily cushioned model, well, there might be a small amount of adjustment time.
What about ground feel and responsiveness?
It's true, you won't get the same ground feel in a pair of cushioned runners that you would have with a pair of barefoot or minimalist shoes, but it doesn't necessarily mean that you won't still have decent responsiveness on the road.
The key is to get the shoes on your feet to know what you can really expect.
Other Factors to Consider

Compatibility
Did you know that running puts 3 to 5 times your bodyweight onto your feet? That means considering your body frame is important when selecting the right amount of cushioning for a running shoe. For example, if you're tall and a bit heavier you may need more cushioning than someone who is short and thinner.
A person's body type should often be considered when picking out footwear for sports or fitness activities, to ensure the correct match is made with the required amount of support that is needed. Once you have taken this into consideration, you can then take a look at what shoes actually work best for you and your needs.
There is no single cushioned running shoe that will work for every runner--in fact, not every runner can use a cushioned running shoe. If you have any serious foot issues you will need to make sure that you get a different pair that fits your needs. On the other hand, most neutral runners can use the shoes on our list.

Brand
By personal preference, we don't mean how do these also look with jeans. We are talking about how the footwear feels before, during and also after your run. When it comes to your favorite brands, however, we made sure to include a wide selection of options on our list to ensure you find the best cushioned shoes that are manufactured by your favorite brand.
Personal preference is something that you runners learn by trial and error. Sometimes runners find a specific brand that fits them well. You'll need to ask yourself a few questions like; do you like a lot of cushioning so you can feel like you're running in the clouds, or perhaps you like a barefoot approach and the feel of your foot hitting the ground, or maybe something neutral?
All in all, you need to take a look at what real-world users have to say about the brand and the running shoes--even if you are choosing a brand that you already love. Overall, however, all of the brands featured on our list of reviews are reputable and well-known in the athletic world so you won't have to worry about any bad options.

Model
Although the focus of this particular post is on cushioned running shoes, it's important to know that there are 3 different types of running shoes. Before knowing which type to go with, you should really know more about your own feet. Are you a pronator? if so, Over or under?
Are you dealing with plantar fasciitis or other issues? Knowing these things will better ensure that you are able to find the right pair of running shoes.
Motion Control
These are running shoes that offer maximum support for your feet while you run. They are best utilized by runners that overpronate while running (your feet roll inward). Typically speaking, running shoes that offer motion control is firm and a bit heavy. The support is heavily aimed at the medial of the foot allowing the process of overpronation to be slowed.
The motion control models, in most cases, also provide the correct support needed to deal with other conditions such as plantar fasciitis. Additionally, many injuries require solid control during the recovery period, so this type is good for that as well.
Stability
These are running shoes that offer a good balance of cushion, stability and motion control. They offer support for mild to moderate overpronators (feet roll inward). This type of running shoe is the most popular and usually offers a good amount of shock absorption when your feet hit the ground.
Many of the same features found in motion control shoes are also found in the stability model shoe. Most often you will find more impact resistance with stability runners. These are also a great choice when recovering from some injuries.
Cushioned/Neutral
A good amount of what we have listed here as our top 10 falls into this category. You can get shoes that have anywhere from a little to an extreme amount of cushioning. There are all types of materials that are used in order to enhance the cushioning of neutral running shoes (gel, air, foam). Additionally, with cushioned shoes, you'll typically find enhanced forefoot and heel components that provide better support.

Outsole
Traction is a key component of a good running shoe. You'll want to know if you can get a good grip on the road or the trails while you run. We've sifted through thousands of customer reviews to let you know if the sole is too thick, too thin or just right. As you can see on our list, we have gathered cushioned trainers for not only different terrains but also for different levels of support and stability.
There are even picks on our list which covers the higher level of all three points. You can also see models with a little less profile, which are intended for road use. One such model is 1080 from New Balance. Neutral is what you might consider the standard amount of stability and control, which might not be ideal for those who do in fact need extra cushion running shoes for support.
The last thing you want is an outsole that will wear down quickly and not last you the long haul--which is why it is important to take a look at the overall durability of the outsole as well. This means choosing a shoe with an outsole made of durable materials that will be able to handle the terrain and use you need from them.

Bottom Line
The overall conclusion is actually inconclusive. There are so many mixed opinions about whether or not cushioned shoes actually help in reducing injury. Some studies have shown that it doesn't make a difference whether you wear a soft or hard running shoe. Without going too deep into the countering arguments we should at least cover the two main schools of thought.
One side says that barefoot or minimalist runners offer the greater risk of injury, due to the intentional lack of thick underfoot protection and not having much in the way of structured support. The other side, however, sees the extra cushion as taking away control, responsive ground contact, and that it even hinders the natural function and movement of the feet.
With that argument and personal preference aside, there are some foot types and even specific conditions or injuries which require more cushion. As with many of the choices on our list, it offers more support and protection under your feet when needed. Whether you are dealing with overpronation, under-pronation, plantar fasciitis, or other issues, we have options for you!
Frequently Asked Questions
q:

Am I an overpronator?

a:

Most runners pronate to some degree, but excessive pronation, such as overpronation, can lead to potential injury and may need additional support in shoes to help correct it. Overpronation is seen in runners with low arches or flat feet. In order to find out if you overpronate, you can have your gait analyzed at a local running store or a foot specialist, or you can take a look at the bottom of your shoe.

If there is excessive wear on the inside heel and under the ball of the foot, that you probably overpronate. However, if you are unaware of the degree of your pronation (if there is one) then make sure to figure that out before investing in your next pair of shoes.
q:

Which type of cushioning is best for me?

a:

How do I know if air, gel, or foam cushioning will be best for me? Brands continue to improve cushioned trainers so that they can best meet the needs of runners, but overall the type of cushioning that works best for you will come down to personal preference. The best way to know which one you like best is to try those soft running shoes on and walk in them to see which one is the best fit for you.
q:

If I have a high arch, what type of running shoes are best for me?

a:

These top 10 well-cushioned running shoes are best suited for you! If you have a high arch a well-cushioned shoe is just what you need. The entire weight of your body is supported by your arches, so they need all of the help they can get! But make sure to take a look at each of the reviews to see if they will be a good fit for the arch in your foot before you buy.
q:

If I have flat feet what type of running shoes are best for me?

a:

It's pretty easy to spot if you are flat-footed. You'll have no visible arch in your feet. Runners with low arches are more likely to overpronate. Runners with flat feet need to look at shoes that provide support because when you run your feet are supported 3 times their body weight on your arch.
q:

Is comfort determined by the amount of cushioning in a shoe?

a:

Not necessarily. It's more likely that comfort is determined based on foot type and preference. Since all our feet differ the type of the most cushioned shoes that will be comfortable for each runner is quite unique. However, if your foot type does best with a well-cushioned shoe then it is safe to say that the best cushioned running shoes featured above will definitely be comfortable enough for you!
Subscribe to our newsletters