10 Best High Fiber Cereals Compared & Rated
last updated
Oct 04, 2019
Fiber is an extremely important part of a healthy diet, and the best fiber cereal for you is the best way to make sure you get your daily intake. Fiber will help you stay healthy and will keep your digestive tract, joints, and your colon up to par.
It is an important component of a healthy lifestyle, so make sure to start getting the fiber you need from the best
fiber supplements
and other foods out there. The high fiber cereal is a great way to get your daily fiber intake—especially since it is a staple breakfast food.
Cereal is quick and easy to eat, so what better way to get your fiber intake daily! However, with all of the options you have to choose from, it can be difficult to narrow down which ones are really the best--but don't worry, we did it for you.
In a Hurry? The test winner after 8 hrs of research

General Mills Fiber One
Why is it better?
More than half of your RDT of fiber
Stays crunchy in milk
Whole grain taste
Average price
In a
Hurry? Editors choice:

Test Winner: General Mills Fiber One

2
Researched Sources
1K
Reviews Considered
8
Hours Researching
19
Products Evaluated
Product Purity
Taste
Value
Use
Compatibility
By Default
Top 10 Highest Fiber Cereals
1

. General Mills Fiber One



More than half of your RDT of fiber
Stays crunchy in milk
Whole grain taste
Average price
Start eating slowly or you may experience stomach discomfort
Loaded with insoluble fibers which come from the chicory root, Fiber One cereal is made without high fructose syrups or artificial colors or flavors. It keeps you full longer and has added brans and other whole grains to give you a vitamin and mineral packed breakfast. It has been said that increased fiber decreases gastrointestinal issues and can prevent issues in the future.
Read more
Product Purity
Fiber One is fuel for the day. Each serving has 13 grams of whole grain and has 55% of your daily fiber needs. Fiber one Cereal is also loaded with tons of Vitamin Bs: B6, B2, B12 and folic acid. These aid in a solid dose of healthy energy while aiding in bone density and digestion. Because the base of fiber is from the chicory root, you are also getting tons of soluble fiber from all the inulin - all this fiber is extracted with water.
Taste
Unlike some brands, Fiber one doesn't get soggy on its first contact with milk. Consumers seem to enjoy the extra crunch and the flavor is fresh; add some fruit to amp up the flavor and nutrients.
Value
Fiber one is averagely priced and if you go to Amazon, you can get multiple packages at a discounted price. It all depends on how serious you are about your fiber. Fiber One is and they made their cereal with your health in mind and based off of all it offers and keeping your health on track can be priceless.
Use
As far as use goes, you can mix this cereal with your favorite fruit, eat it dry, or plain with milk. There is really no way to NOT eat this cereal.
Compatibility
This is a great cereal for almost anyone. There are some ingredients that may be sensitive to you, so just take a look--just in case.



Very crunchy
Users report that this fiber cereal never gets soggy
No added sugar
Expensive
High in calories
Post Grape Nuts have been around for over 100 years and are an old favorite among bran cereal connoisseur. This cereal is not only high in fiber, but its textured crunch is also packed with tons of nutrients.
Read more
Product Purity
Aiding you in maintaining a healthy diet, each serving of Grape nuts only has 210 calories, 6 grams of protein, 5 grams of sugar and a whopping 1 gram of fat. It is also high in Iron and B-6 which are known for boosting energy.
Taste
Due to its unique nutty flavor and texture, Post Grape nuts are not just favored as a cereal. They are a great addition to salads, yogurts, and other yummy health foods and can be used as a topping to give you a little fiber crunch throughout the day.
Value
With the average prices rising on most consumed products, Grape Nuts cereal shares the average price of most cereals nowadays. They are still just as nutty and delicious as they have been and have a solid fan base of bran lovers everywhere. They are a nice switch up from the flakes most cereals come in as well.
Use
Packed with fiber and nutrition, you will definitely get a ton of nutrition with this cereal.
Compatibility
As far as compatibility goes, this fiber cereal is the perfect option for almost anyone. It is crunchy and delicious--and loved by many.
3

. Kellog's All Bran Buds



Extra high fiber content
Gives 46% of the daily recommended fiber
Crunchy taste
Contains psyllium which is good for the heart
High in sugar
Questionable taste
This fiber cereal packs a whopping 39 grams of fiber per cup! However, sugar watchers beware: All-Bran Buds also has 24 grams of sugar per cup.
Read more
Product Purity
Made of quality ingredients, this cereal is packed with fiber and uses ingredients that most can consume--just make sure to take a look at the ingredients if you know you are sensitive or allergic to certain ingredients.
Taste
Users enjoy the extra crunch this fiber cereal offers. Most users say this cereal tastes as you would expect a fiber cereal to taste. One user described it as tasting like "crunchy dirt."
Value
This fiber cereal is averagely pricier than other products.
Use
This is your typical cereal--you can eat it dry or with milk and it will; taste great. Add some bananas and you are good to go. Users enjoy the extra crunch this fiber cereal offers.
Compatibility
This fiber cereal is so good, even your pickiest eater will enjoy it. With 36 grams of fiber in each cup of this cereal, you are definitely getting a good daily dose from All-Bran Buds. However, 24 grams of sugar is a little concerning for those with diabetes or that are simply trying to decrease their sugar intake. All Bran Buds also has (per cup) 210 calories, 3 grams of fat, and 11 vitamins and minerals.



Good amount of protein
Multiple textures and flavors in cereal
No added sugar
4 grams of fiber per half cup serving
More expensive than other cereals
High calorie
This fiber-rich granola-like cereal has 4 grams of fiber per half-cup serving and no added sugar.
Read more
Product Purity
Four grams of fiber isn't all Familia Muesli has to offer as a fiber cereal. It also has 210 calories to keep you energized, 3 grams of fat, and 6 grams of protein. Even though it has no added sugar, this fiber cereal does contain 7 grams of naturally occurring sugars.
Taste
Users report this fiber cereal as being very delicious as long as it is prepared properly. To prepare Familia Muesli for eating, it has to soak in milk or yogurt for a few minutes. Users that forgot this step say that it tastes like cardboard if it isn't soaked long enough.
Value
Considered a specialty product, Familia Muesli is a little more expensive than other fiber cereals.
Use
This one needs to be prepared a certain way, make sure you have the time to do so.
Compatibility
This product is one that you have to taste before you commit to it. Some users love it and some don't. it certainly offers plenty of fiber though.





Organic
Hot Cereal Option
Versatile for baking
Good Flavor
When it comes to Wholegrain Organic products, Bob's Red Mill company has ranked high in all areas of the market. Their Organic High Fiber Hot Cereal stays true to the brand's " all natural" niche and offers 20% more than the daily recommended fiber value. Packed with vitamins and minerals as well, Bob's Red Mill Fiber Cereal is a well-rounded fiber-rich part of any one's diet.
Read more
Product Purity
With each serving of Bob's Red Mill Organic Whole Grain High Fiber Hot Cereal, you get a more than just a healthy dose of your daily fiber. Their high fiber cereal contains a well-balanced amount of vitamins and minerals - iron, phosphorus, niacin, etc- as well as 1000mg of Omega-3s.
Taste
Bob's Organic Whole Grain Hot Cereal is cooked to preference. The stoneground oats mixed with the flax-seed and wheat germ have a creamy sweet taste and texture. However, any moody pallet is easily satisfied because it goes with almost anything: Nut, berries, fruits, honey. Another useful way to use Bob's Hot Cereal is in baking.
Value
Bob's High Fiber Hot Cereal comes in a package like a bag of flour. It is easy to make and based off reviews is a fan favorite. It aids digestion as well as offering tons of other nutritional value to your diet. Bob's cost about the same as one of those not so beneficial cereal options and can be used many more ways. Versatility won us over with this one.
Use
Each fibery bite has many whole organic kinds of wheat, brans, flaxseed, and wheat germ. In as little as 4 minutes, you can mix up a high fiber and fruity fresh breakfast or throw whatever you like in it for added flavor.
Compatibility
If oatmeal-like foods aren't your thing, you can still get the fiber you need in the shape of cookies, bread, and bars with some basic baking skills. Offering a sweet fibery treat to enjoy later.
6

. Nature's Path Flax Plus



Comes in oatmeal and cereal forms
USDA organic
Non-GMO
Has flax seeds
Provides some Omega-3s
Vegetarian
Not as sweet as other less organic options
This is another organic cereal and while they are well known for their granola--so it's no surprise that their cereal is delicious as well!
Read more
Product Purity
This one comes in both oatmeal and cereal forms--so you can pick between hot or cold options. It contains 5 grams of fiber and 6 grams of protein--this is a little less than other options but if you choose to get the cold cereal than you will get more fiber from one serving. It also contains flax seeds and is made of organic ingredients.
Taste
This one comes in lots of different flavors and is available in both hot and cold cereal options--so you can get oatmeal if you want to as well. They are low in sugar but aren't bland. This brand is non-GMO and USDA organic.
Value
This one is a little less pricey and tastes great!
Use
A simple and delicious fiber cereal, just pour it in the bowl and add some milk--or not--and enjoy.
Compatibility
This fiber cereal is a great option or most people--even kids enjoy it. If you want a delicious and easy to eat cereal, you will love this one.



Gluten-free
Lots of protein
Delicious
Reduced carbs and calories
Expensive
Lower in fiber when compared to other cereals on this list
The Kay's Protein Honey Almond Cereal are a delicious option for those of you who are gluten-free. Kay's offers several different flavor choices all with varying amounts of fiber--some have more some have less.
Read more
Product Purity
This one has 4 grams of fiber as well as 12 grams of protein. It is free of gluten and only has 3 grams of sugar. They are lower in calories and a great addition to anyone's daily diet.
Taste
Definitely on the pricey side, especially since it has less fiber than some other options. However, it is gluten-free so it is worth it if that is a dietary constraint you need to address.
Value
Although this fiber cereal is a little on the pricey side, it is worth every penny. It is delicious, gluten-free, and a great option for anyone looking to eat a better.
Use
As far as use goes, this fiber cereal is the perfect option for anyone who wants an easy go-to breakfast or snack.
Compatibility
Although this is a fiber cereal, it also provides a lot of protein as well. if you count your macros, you will love this cereal. This one is delicious and a perfect option for almost anyone.



Good taste
Lots of fiber and protein
Average price
100% whole grain
Chicory root can irritate the stomach
This crunchy Kashi fiber cereal provides you with 8 grams of fiber and a bit of sweetness to start off your day.
Read more
Product Purity
Kashi GoLean Honey Almond Flax Crunch isn't only about fiber. It also has 9 grams of protein, 5 grams of fat, and 500mg of omega-3 fatty acids.
Taste
Users rate this fiber cereal as extremely delicious but warn new users to be wary because it contains chicory root, which can cause stomach issues.
Value
Kashi GoLean Honey Almond Flax Crunch is about the average price for a fiber cereal.
Use
Kashi is one of my favorite cereals. It is crunchy and delicious and available in several different flavors to choose from. Best of all, it's packed with fiber, so you will give our body what it needs.
Compatibility
This is a great fiber cereal for almost anyone. If you have any allergies make sure to take a look at the ingredients otherwise, even kids love this one.



Sweet and crunchy
Easy to find in grocery stores
100% whole grain
Cholesterol free
Just 21 of these flaky sweet biscuits give you 6 grams of fiber to start your day off right and give you plenty of fuel for your run.
Read more
Product Purity
In one serving (21 biscuits) of Mini Wheats, you also get 190 calories, 1 gram of fat, and 5 grams of protein.
Taste
Users rate this fiber cereal as extremely delicious but warn new users to be wary because it contains chicory root, which can cause stomach issues.
Value
Users rate this cereal highly, with its classic combination of crunchy and sweet. Many users recommend letting your milk soak into the cereal, as it can be a little bit dry.
Use
This fiber cereal is one of the more popular options to choose from--you can get it in almost any grocery store. Mini-Wheats come in several flavors to choose from and you can eat them dry or with milk--whatever you want.
Compatibility
If you want to get a fiber cereal that the whole family will love, then the Kellog's mini-wheats are the way to go. They are perfect for adults and children--your pickiest eaters.
10

. Cascadian Farm Cinnamon crunch



Gluten-Free
Non-GMO
USDA organic
Pricey
3 grams of fiber is low if you don't need something without gluten
If you love Cinnamon Toast Crunch then you will love this alternative--it's healthy, lower in sugar, and a great source of fiber. It tastes delicious and is organic!
Read more
Product Purity
This is another delicious gluten-free option and has 3 grams of fiber.
Taste
This cereal is delicious and tastes a lot like its more unhealthy counterpart.
Value
A little more expensive, but it is gluten-free.
Use
Seriously, this fiber cereal tastes just as good as Cinnamon Toast Crunch--but without all of the unnecessary sugar. Pour some milk with this cereal or eat it dry, and enjoy each and every bite.
Compatibility
While this isn't as much as other cereals on our list, it is pretty good and is a great option for those of you have a gluten intolerance.
Criteria Used for Evaluation


Product Purity
To ensure you can safely consume the fiber cereal on a regular basis, you need to make sure to take a close look at the ingredients and the overall product purity of the fiber cereal you are considering.
It just takes a quick glance at most cereal labels on the supermarket shelves to see that they come fortified with high amounts of vitamins and minerals that are essential to growth and overall health – specifically, Vitamins C, E, D, and decent amounts (as in, around 10 to 20 percent of your daily value) of iron, calcium, omega 3 fatty acids, etc.
A nutritious cereal as part of a healthy breakfast is not only about what it has but about what it is FREE of. In our case, we looked to find cereals that were lower in or completely free of cholesterol and added sugars. Sugar can be trickier. Many kinds of cereal have high sugar content, especially fiber-rich or health-conscious cereals that use large amounts of sugar to make the taste more bearable.
Even cereals that don't taste sweet can have surprisingly high amounts of sugar. Not only do you want to avoid added sugars, but a good fiber cereal won't have a ton of sugar substitutes (like Splenda or other sucrose and aspartame products) either. We made sure to prioritize cereals that had less sugar for our list.
Finally, when it comes to choosing cereals based on nutritional content, we considered the overall calories per serving, as well as the amounts of fat, carbohydrates, and protein per serving. The cereals on our list range from just 60 to 80 calories per 3/4 cup serving to upwards of 250 calories per serving.
Both ends of the calorie spectrum have their benefits and pitfalls. However, with fewer calories often comes less taste as well, so be mindful of this when considering which option is best for you. Plus, these higher calorie options will also have higher macros – higher protein, higher carbohydrates, and higher fats.


Taste
When it comes to anything we eat we should definitely make sure we enjoy each and every bit--white would the cereals high in fiber be any different!
Just because the cereals on our list are packed with nutrients and loaded with fiber does not mean you should have to sacrifice taste! Traditionally, healthier cereals get a bad rap for a taste for typically one of two reasons: they either taste like the cardboard box that its sold in or it is overly sweet in an attempt to make it more palatable.
Then, not only does it end up tasting more like an ice cream sundae bar topping, but the sugar just adds to an already high amount of carbohydrates that cereals typically have because they are made from grains and wheat. The cereals listed here run the range of taste according to consumers.
Some reviewers do claim that the "stripped down" and basic cereals rich in fibers like All-Bran Buds and General Mills' Fiber One Cereal taste a bit bland and need to be served up somewhat creatively to improve the taste. If you are in search of fiber cereals that have been reviewed as the yummiest, you are safe to go with the cereals that contain a variety of ingredients.
Those on our list that have other bits of chocolate, granola clusters, and dried fruit like Post's Grape Nuts and Kashi's Go Lean Crunch also have the highest ranking taste. If you have little ones who tend to be pickier eaters, but you need to get some fiber into their diet early on in the day, these options are some to keep in mind.
There are a few "classics" on our list too, that get rave reviews from adults and kids alike. Kellogg's Mini-Wheats might be slightly lower in fiber than other options on the list, but they taste great and are favored by a wide variety of people. One more thing we considered when looking at each cereal's taste was texture.
Texture can make or break a taste experience. Dry cereals, like the bulk of our list, are not hot cereals; they should have an appropriate crunch. Even when served mixed in milk, most of the cereals on our list maintain their crunchy texture (notably, General Mills' Fiber One cereal and Post's Grape-Nuts)


Value
Regardless of what your budget is, you need to make sure you get a fiber cereal that you find is a good investment and worth every penny/
Cereals can, surprisingly enough, get pretty expensive especially if they have a "natural" or "organic" label tied to them. Some cereals that emphasize certain special dietary needs, like fiber, can only be found in specialty stores. This can mean higher prices for these health-conscious foods, but luckily plenty of generic and household brands have caught onto the fiber craze.
A large number of the cereals on our list can be found in just about any grocery store and are fairly inexpensive while still offering the dietary fiber you need. Another way to keep costs down, and one which we considered when making our list, is whether or not the cereal can be bought in bulk.
Not only did we think about those cereals that are sold in bulk at bulk warehouses, but many specialty and health food stores these days have "bulk bin" sections that sell various cereals and types of granola. Cereals are also more likely to last a long time, so you don't have to worry about them going bad when you buy them in bulk.
We also considered how convenient and versatile each cereal is because that can definitely add to the value of what you're getting. The more ways a cereal can be eaten or prepared, the better. So, many of the fiber cereals on our list can be eaten as a snack, a great addition to homemade trail mix, a smoothie ingredient, or something to bulk up your yogurt, ice cream, and oatmeal!
Getting even more creative, you could use a lot of the cereals on our list as a healthier alternative to pastry dough in a pie crust.


Use
Whether you like your fiber cereal with milk, dry, or on the go, you need to make sure you get an option with the right amount of fiber and that you can eat just how you like to.
If you aren't already paying close attention to the nutrition and ingredients in your food, we advise you to start – especially if you want to start adding in fiber to your diet. The reason being is that you might already have an adequate amount of fiber in your diet, and adding too much fiber can end up backfiring.
Too much of a good thing, in this case, can be a bad (er, uncomfortable) thing, especially for your tummy and digestive system. If you track your intake and find out that you do need to add some more fiber into your daily intake then we suggest you do so very slowly because the bacteria that line your stomach and small intestines need time to get used to a fiber increase.
If you add fiber too quickly, you will likely experience lots of gas, bloating, cramps, and diarrhea. Need some suggestions on where to start? Try adding in just five grams of fiber into your diet every day for two-week intervals. You might still experience some minor gastro issues but it will be limited compared to what it would be if you added too much fiber in too quickly.


Compatibility
Take a look at all of your needs and preferences and make sure you get a fiber cereal that works for you.
To understand the nutritional value of fiber cereal, it is important to first understand the function and benefit of the fiber itself, and how it will affect your body and your lifestyle. The main function of fiber in the diet is to move food and bulk through the intestines more efficiently. It also helps control the pH balance and acidity in the intestines, which serves a key function in helping fight against colon cancer.
Fiber is also helpful in prolonging stomach emptying time, which helps your body better absorb key vitamins and nutrients. Ultimately, fiber aids your digestives system in helping the rest of your body (and your day) run smoother. The benefits of fiber are far and wide – it helps maintain regularity and prevent constipation, as well as help bulk up a stool if you tend to suffer from chronic diarrhea.
Fiber also helps move bulk and waste through the colon more efficiently, so that it does not stick around for too long which can poison the colon and lead to an increased risk of cancer. The obvious first thing we considered when ranking the cereals in our list is fiber content. A good fiber-rich cereal should have adequate amounts per serving.
Although there is no dietary reference intake for fiber (meaning, the FDA does not have an amount of fiber intake that it says should be apart of your diet), experts recommend 25 to 30 grams of fiber per day as part of a holistically healthy and well-rounded diet. Furthermore, six to eight grams of fiber should be coming from the soluble fiber to get the most benefit.
A decent fiber cereal will have a substantial percentage of your recommended daily intake of fiber. Our list aims to get in anywhere from 5 grams of fiber to almost 40 (which will make it super easy to get in your daily fiber!). By and large, cereals are typically talked about as great foods for children because they are often largely fortified with essential vitamins and minerals.
Expert Interviews & Opinions
Most Important Criteria
(According to our experts opinion)
Experts Opinion
Editors Opinion
Users Opinion
By Default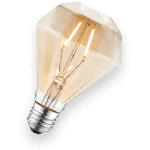 FIber! Fiber! Fiber!
Fiber is really important, even if you are regular. It keeps your colon, heart, and bodily organs running and up to par so you can get to running and exercising. Make sure to get the right amount and you will notice an improvement in your everyday life.
How much is enough?
Adults should consume between 25-30 grams of fiber, but most Americans only consume 15 grams. While the cereals on our lists are excellent sources, adding a fiber supplement to your diet may be a great idea!
Other Factors to Consider


Bottom Line
Bottom line, fiber is important and is necessary that you get the right amount. Make sure you have other fiber-rich foods, not just cereal--although you will find that the choices on our list are all excellent picks. If you are gluten-free you will find that those have less fiber compared to those that have gluten.
So, if you don't have to have a gluten-free option then you may want to go with something else just because it has more fiber. Make sure you like the way your cereal tastes and ensure that you are getting a cereal you know you will eat. If it doesn't make your taste buds happy then you probably won't eat it--and while healthy choices are important, it's also important we actually enjoy our food.
At the end of the day, you need to make sure that you get a fiber cereal that works for you. It should appeal to your taste bud and be compatible with all of your needs. Take a look at how much fiber you need to ingest throughout the day as well as all the other vitamins that your body needs, and use that to make your final cereal choice!


Potency
You will find that some cereals on our list have more fiber than others. If the cereal is going to be one of your main sources of fiber then you will definitely have a higher potency of fiber. However, if you are using it in conjunction with other fiber-rich foods than you can go with whatever you like best, even if it is a little lower in fiber count.
After looking through our list you also probably noticed that the gluten-free cereals have a lot less fiber--so if you are gluten-free you will definitely have to supplement with other fiber-rich foods. It is important that adults will need 25+30 grams of fiber a day so make sure to plan your meals accordingly.
All in all, the best fiber cereals offer quite a bit of fiber--so, you won't have to worry about it too much. Make sure you keep your own needs and preferences into consideration--after all, we all have different needs when it comes to macronutrients, supplements, calories, and fiber needs. The cereal high in fiber for you will fit all of your needs.
Frequently Asked Questions
q:

What is fiber?

a:

Fiber is a type of carbohydrate, found in plant cells, that the human body cannot digest or break down. There are two main kinds of fiber: water soluble and water insoluble fiber.

Soluble fiber

Soluble fiber is a type of fiber that absorbs water during digestion. They add bulk to stool, which helps fight diarrhea and similar symptoms. Soluble fiber is the fiber found in some fruits and veggies, legumes, and oats. Insoluble fiber does not absorb water and therefore remains unchanged during digestion.

This is the fiber that helps with constipation because it pushes material through the intestines without first being broken down.

Insoluble fiber

Insoluble fiber is also found in fruits and vegetables (particularly with edible peels and seeds), cereals, whole grain products, oats, and brown rice. Although there is no dietary reference intake for either type of fiber, it has been recommended that adults aim to get at least one-fourth of all dietary fiber from soluble fiber.
q:

How much fiber do I need each day?

a:

Aim for 25 to 30 grams per day of total dietary fiber, with 6 to 8 grams coming from soluble fiber. But don't worry too much about the numbers – simply trying to get at least one serving of whole grains, cereals, or legumes into each meal with typically get you to that 25 to 30-gram sweet spot range.
q:

What other foods have fiber?

a:

Grains, whole grains, legumes and beans (kidney beans, black beans, white beans, etc), whole fruits and veggies (NOT fruit juices) are all great sources of fiber.

Raspberries take the cake, with one cup packing 8 grams of fiber. Apples, oranges, tangerines, pears, a cup of blueberries and a cup of strawberries all have around 3-4 grams of fiber per serving. A medium sweet potato, 1 cup of carrots, or half a cup servings of peas, cauliflower, and squash have 3 to 4 grams of fiber.
q:

What about fiber supplements?

a:

Unlike other supplements, most fiber supplements don't actually have as much fiber as fiber amounts found in foods. In fact, for the majority of fiber supplements found on the market today, most average only about 0.5 grams of fiber per tablet. Furthermore, there is not a ton of scientific evidence that show and prove the effectiveness of fiber supplements.

If you really want to increase dietary fiber intake, read labels and stick to fiber-packed foods--and eating one of the best fiber cereals is a great way to increase your fiber intake.
Subscribe to our newsletters