Best Yogurt for Probiotics Reviewed
last updated:
Mar 02, 2021
With all of the options out there it can be hard to find the best probiotic yogurt brands—I mean, walking down the yogurt aisle alone can be overwhelming! If you want a yogurt that provides you with additional probiotics, you will need to look even closer to make sure you get a trusted brand.

Probiotics are all the rage nowadays—there are tons of probiotic supplements you can take on a daily basis if you wish. However, an easier way to get some probiotic supplements is through the probiotic yogurt.

Although we won't get into all of the different types of strains of probiotics out there, we will go over the best yogurt with probiotics you have to choose from. These yogurts feature active probiotics in your yogurt without sacrificing taste or texture.

Take a look at our top picks for the best yogurt for gut health!
In a Hurry? The test winner after 8 hrs of research

Nancy's
Why is it better?
Organic ingredients
Available in dairy free options
Several flavors to choose from
Versatile
In a
Hurry? Editors choice:

Test Winner: Nancy's

3
Researched Sources
1.3k
Reviews Considered
8
Hours Researching
16
Products Evaluated
Use
Product Purity
Flavors
Texture
Features
By Default
10 Best Probiotic Yogurt Brands
Criteria Used for Evaluation


Use
Traditional yogurts and Greek yogurts can be made from either whole, low-fat, or fat-free milk. Yogurt can be made from whole, low-fat or fat-free milk. They also can be made from non-dairy sources like almond milk, hemp milk, or coconut milk which makes those with lactose intolerance or those with strict diets like vegans who don't include dairy, more palatable.
While you may often be geared to more low-fat or non-fat varieties, and these are the most common on the market in response, the downside is that these varieties typically contain the most sugar. The reason is that when the fat content is reduced or taken out, sugar is substituted to help elevate the flavor that is lost from that loss of fat.
Therefore always ensure that if you choose these lower fat options make sure the label documents that there are not any additional added sugars. There are a couple of options on the market for those naturalists who prefer full-fat varieties. Brown cow is one of the brands listed in our guide that is a full-fat option.
Full-fat options are not necessarily bad for you, these contain CLAs that are much different in their formation in these dairy options than when found in highly processed foods and in this sense, are not seen as harmful. In fact, they may even have some health benefits included inflammation reduction, decreasing heart disease, improving blood pressure, or helping to combat cancerous cells.
Both plain unsweetened low-fat and full-fat yogurts can be healthy. Decide which type to eat based on your dietary habits, food preferences, and calorie goals. The other thing to look for in the ingredients is live cultures. These live bacterias are what turn the lactose in the yogurt into lactic acid which causes that tangy taste that is commonly associated with yogurt, especially Greek varieties.t to taste sour.
Although much research is still needed to confirm healthful benefits because much is unknown about these strains, it is thought that they may:
Improve symptoms of lactose intolerance
Stimulate the immune system
Significantly reduce symptoms of depression
Reduce the risk of antibiotic-associated diarrhea in children and adults
Improve symptoms of irritable bowel syndrome
Potentially help lower cholesterol
Manage healthy body weight
Combat harmful inflammation
While some brands contain more strains than others, these probiotics are essential to turn milk into the yogurt so all brands will have some live cultures. The amount, intensity, and integrity of the strains contained in any one brand vary depending on packaging, manufacturing practices, and storage circumstances.
Those products that are heat treated or pasteurized before the helpful bacterias are added will actually kill them and then they will not be a benefit for you. Only live bacterias can be of healthful benefit to your system. To ensure you have live cultures, look for the "Live and Active Cultures" seal while staying away from those that are labeled "heat-treated after culturing.


Product Purity
As with anything you consume, it's always prudent to read the nutrition label and familiarize yourself with the ingredients. This also applies to the best probiotic yogurts. This label will give you the exact and specific information on what is in the foods you eat. They'll provide the information on serving size so if you're eating out of a package that has multiple servings you can better regulate the amount you consume to stick within your daily dietary requirements.
While it may be difficult to tell how much-added sugar may be in your product, you can always look at the ingredients list. If sugar or any term relating to sugar is listed in the very beginning, or in the first 5 ingredients in the list, it is best to be assured there may be significantly added sugars.
You also want to check the ratios, for instance, some products have a very nice protein amount versus sugar amount and can be a valid option that won't overdo the sugar. Labeling guidelines in the future are looking as though they will change to reflect information regarding the exact amount of added sugar per serving so that it will be much clearer to read.


Flavors
When it comes to anything we are going to eat, flavor plays a key role! Just because you are trying to be healthier and eat better food doesn't mean you have to sacrifice taste--which is a common misconception. Regardless of your preferences, there is a probiotic yogurt out there for you to enjoy, so make sure to take a close look at our list of product reviews.
Whether you are a vegan or someone who likes to eat anything, there is a great-tasting yogurt on our list for you. Most of the selections on our list are available in lots of flavors--we even chose a yogurt brand geared towards children. The best part about probiotic yogurts is that you can have your pick when it comes to flavor.
When we rated our selections we took a look at how many different flavors were available by the brand, what users had to say about how good they actually taste, and whether or not any artificial flavors were used to achieve those flavors. For the most part, most of our picks are all-natural, but there are some with ingredients that are not natural or that you might want to stay away from, so make sure to read the label yourself.


Texture
The texture is an important factor we had to consider when we were reviewing each of the brands we selected. My own husband and son both have serious texture issues and are super picky with the yogurt they eat, so I wanted to make sure that all of our readers had options to choose from--especially if they also have sensory issues related to food texture.
One main thing we differentiated with was chunkiness. Some of the brands on our list are thick and chunky, so we made sure to point that out. However, a lot of them are smooth and creamy--and some are even watery. Regardless of your texture preferences, you can rest assured in knowing that we purposely made sure to pick a diverse list of probiotic yogurts to ensure there is something for everyone.
Before you pick the yogurt you want to try out make sure you put your texture issues at the forefront of your decision-making process. It doesn't matter how good the yogurt taste or how effective and well-recommended it is if you are unable to stomach a bite due to the texture. This is specifically important to those of you who want something you know you will enjoy.


Features
There are greek and traditional yogurt options to choose from, Greek being a hot trend in the current climate. Greek styles are a bit different in traditional styles mostly in terms of texture. Greek styles are strained many more times thus removing some of the whey and lactose and the result is a much thicker end result.
Additionally, this process increases the protein content in Greek varieties by as much as two times that of their traditional counterparts with half the carbs to boot. Because of this straining process, Greek varieties can be very popular with those who are lactose intolerant, as they can offer much less irritation. So why even bother with traditional?
Traditional yogurts still have a place at the table, some people prefer their textures, and they tend to be less tangy. In addition, Greek varieties will tend to be more caloric and higher in fat per serving. They also offer less calcium than traditional varieties. There are organic varieties and non-organic to choose from. In order to know that you have a solidly organic product, you can see the USDA organic seal.
This means the milk must be from cows fed with organic, non-GMO feed and not treated with antibiotics or growth hormones. There is some debate on the nutritional profile of organic versus non-organic foods. While organic may not have the chemicals, they tend to be lower in selenium and iodine.
Conversely, organic options may have a superior fatty acid profile with higher beta-carotene, vitamin E, and Iron than that of dairy. This being said, the main factor that produces these nutritional variances isn't necessarily dependant on simple farming practices, but more so on what the cows are eating and what their diet consists as to what nutrition content the milk they produce contains.
Expert Interviews & Opinions
Most Important Criteria
(According to our experts opinion)
Experts Opinion
Editors Opinion
Users Opinion
By Default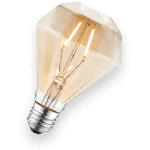 Ask your self is sugar necessary?
As far as sugar is concerned, those that don't have added sugars are the way to go. Be wary of flavored options as many may have significant content that can come from sugar cane, juices, and high-fructose corn syrup additions that may push that content way too high.
Give it a try!
There are plenty of options that have a terrific taste with fairly low sugar content, say 15 grams or less.
Other Factors to Consider


Value
If you've ever asked yourself: What is the best probiotic yogurt? Then you probably had in mind several different factors. The health benefits and affordability. When it comes to purchasing food, we have to consider our budget and whether or not it is worth buying. When we took a look at each of the yogurt brands we decided to feature on our page, we took a close look at how much it costs and what you would get for your money. There are several things we looked what--and you should as well--when evaluating the value of the brand you are considering.
First and foremost, you need to consider your budget. Yogurt isn't a one time buy, so make sure you decide on a brand that you won't mind buying regularly--especially if you find one you absolutely love. For the most part, all of the brands we selected on our list are affordable and definitely won't break the bank.
However, some of them are pricey because of how clean their ingredients are and where you need to purchase them. Secondly, you will want to make sure you are getting a yogurt you love and will look forward to eating. The worst thing you can do is settle on a yogurt brand that just ends up sitting in your fridget until it spoils--no matter how cheap it is.


Bottom Line
When you are looking at the nutrition profile to determine the most healthy options some things to consider are the amount of protein to sugar. A good protein source will have a minimum of 6 grams in non-dairy products and about 10 grams in dairy sources. Trying to hit somewhere around these numbers is helpful to understand what a good amount looks like.
The source of the ingredients can also be important. Many may want to consider organic sources when it comes to dairy products, and grass-fed, wild roaming tends to be the more preferred source. Happy cows make happy milk! The fewer chemicals and artificial additive the better. The fewer ingredients with the simpler list are always the best way to go in most cases when it comes to packaged foods.
At the end of the day, you want to make sure you get a yogurt brand that you will enjoy. This means getting yogurt with a flavor and texture that you will enjoy every bite off. Make sure you get a brand you won't mind spending on regularly-- it's hard to have to give a brand we love because we can no longer afford it so better to start with one that fits our budget if that is a concern.
Frequently Asked Questions
q:

What is Kefir?

a:

Kefir is a delicious dairy drink that is similar to yogurt with a smoother consistency that resembles more of a milk beverage and it offers a nice nutritional profile. It is full of billions of probiotics, it has a good protein content, it provides a high source of calcium, and it also is a decent source of B vitamins.

It can help with digestion or aid in supporting your system from irritating side effects that can occur from the use of antibiotics. The two types of kefir you can try are milk and water kefir. As per the name, the milk variety originates from dairy or non-dairy sources like coconut milk or almond milk, while the water variety is made from water.

Water varieties are not very thick like their counterparts the milk kefirs but they're a fine alternative for those that are sensitive to dairy but want to take in all the healthful benefits kefir offers. Similarly, if those that are sensitive to lactose or dairy still want the benefits from kefir but without the dairy, they can try options made from other milk sources like coconut or those are made with fruit juice as the base.

The fruit juice base varieties provide a plethora of tasty combinations.
q:

What is the base of kefir?

a:

Believe it or not, this creamy fermented beverage that is grown in such popularity derives from grains. Small, rubbery-type grains are the specific varieties that are used to begin the important fermentation process that is the vital first step to manufacturing milk kefir. The "grains" are not like what you think of when you think of, say, wheat.

These rubbery little parcels are masses of live probiotic bacterias. They are the fundamental base for the important gut health effects that one wants when they drink the beverage.
q:

What are probiotics?

a:

The word itself can be broken down in Greek terminology with pro meaning "promoting," while biotic is translated to "life."
Probiotics are live and active microorganisms. They have been shown to be very useful in the prevention and treatment of some diseases, and specifically in supporting proper digestion and gut health.

They also have shown that they can have a net positive effect on the immune system, and currently, these traits are being widely researched. You can get your probiotics through the food you eat, some beverages, as well as dietary supplementation. The root of the word probiotic comes from the Greek word pro, meaning "promoting," and biotic, meaning "life."
q:

What is currently known regarding the safety of probiotics?

a:

When looking at healthy individuals, the addition of probiotics will have minor side effects, if any. In those people with underlying health problems, it is a different story. Those with weakened immune systems, for instance, there can be serious complications that can occur. It has been reported that unhealthy individuals can actually have infections result in their systems with the addition of probiotics.
q:

What are the differences between various probiotics?

a:

Probiotics are not all alike. The effect that some strains have will not always dictate the effect others will. Take a strain of Lactobacillus that may help prevent an ailment, while that specific strain is helpful for that purpose, that doesn't mean that all strains of Lactobacillus will do the same thing.

There is plenty of research currently looking into the effects of various probiotics and many promising studies are coming to light. However, there isn't strong enough evidentiary support to show specific uses can support many common health conditions.

There are some cautionary concerns being put out by the scientific community that the increase in the use of probiotics in commercial products may have far surpassed the research backing it and supporting it's suggested health advantages.
q:

What are the criterion for probiotic products that claim health benefits?

a:

The best probiotic yogurt brands have to have defined probiotic strain(s), there needs to be proof of delivery of those viable strain(s) at adequate dosages at the end of their shelf lives. Additionally, backup evidence or support is needed for the specific strains' used health benefits.

Our body when in balance will have the right amounts of good helpful bacterias that thrive as well as harmful bacteria.
Maintaining that balance is necessary for the best overall health outcomes.
Subscribe to our newsletters