Best Nike Running Pants Compared
last updated
Nov 09, 2019
Regardless of how long you've been a runner, you've heard of Nike—so it is no surprise that you have found yourself searching for the best Nike running pants. The fact that almost every athlete across the globe has heard of the
Nike
brand says a lot about the reputation they have built for themselves.
Nike produces all types of athletic gear, and the running pants on our list are some of the best overall, regardless of brand. Not only has Nike been around for decades, but they've consistently been able to produce versatile, higher-performing, and durable gear during all of those years.
To provide you with accurate reviews, we took a look at their comfort, breathability, style, value, and quality of materials it's made of. If you are on the hunt for the best
Nike
running pants then you are in luck, check them out below!
In a Hurry? The test winner after 11 hrs of research

Power Epic Lux
Why is it better?
Stetchy Spandex
Ventilated
Keeps sweat away
drawcord
slash pocket
Zip pocket in back
Reflective features
Comfortable
In a
Hurry? Editors choice:

Test Winner: Power Epic Lux

6
Researched Sources
2k
Reviews Considered
11
Hours Researching
15
Products Evaluated
Comfort
Materials
Breathability
Style
Value
By Default
10 Best Nike Running Pants
Stetchy Spandex
Ventilated
Keeps sweat away
drawcord
slash pocket
Zip pocket in back
Reflective features
Comfortable
The mesh ventilation is a preference
Legs may be too long for short ladies
If you are looking for a great looking, stylish pair of running pants, then these are definitely it. Not only do they look great, but they are incredibly flattering, comfortable, and really breathable--so you know they will keep you cool and dry no matter how far you run!
Read more
Comfort
This is a flattering women's running pant that is cropped just above the ankle. It's durable, comfortable and will hold everything right where you want it to. You won't be a sweaty mess when you return home from your run because the ventilation that wraps around from behind your knees will help keep the sweat away.
Materials
Made of Spandex, Polyester, and Nylon mesh, these Nike pants are both durable and comfortable--and they also have pockets to stash your valuables while you are out on your run.
Breathability
You'll help to keep the sweat away with Nike's Dri-FIT fabric that provides ventilation while you run. It has a see-through mesh material that starts behind the knees and wraps around to the front of the leg to keep sweat away and allow your skin to breathe freely.
Style
Want to run but still look good? This running crop pant will hold everything right where you want it to and remain comfortable at the same time.
Value
These are pretty expensive for a single pair of pants but, in terms of durability, you are definitely getting your money's worth. However, these are definitely the most popular and highly recommended option for you ladies--so if you want something durable, comfortable, and stylish then these are worth every penny.
Lightweight
Breathable
Pockets
Drawstring for elastic waist
These are a comfortable lightweight men's running pants with side pockets and an adjustable drawcord at the waist. They are available in several colors to choose from and have an athletic fit--so you will not only look great but also fear secure and won't have to worry about them slipping around while you run.
Read more
Comfort
You'll be comfortable when you run in these 100% polyester running pants that have easy access side pockets to give you that extra comfy feeling. They have an elastic waist, but you won't need to worry about them sliding down because they also come with a drawstring so if you need to pull them tighter you can. Best of all you'll be able to let your body breathe easily with the ventilated mesh panels located on the sides.
Materials
These running pants are made of 100% Polyester and they also feature Dri-Fit technology to ensure they keep you both cool and dry. Furthermore, the fact that these pants are made of polyester will also ensure that they are comfortable and durable--so you can count on them for the long haul.
Breathability
If you're looking for that lightweight running pant that can slide easily over shorts these are the ones you'll want to snag. They are ventilated with mesh side panels that will allow your body to breathe while you run.
Style
These men's running pants are epically comfortable and easy to slide on and off. You'll get 2 pockets that you can store your running necessities in, and an elastic waist that comes with a drawstring that you can pull tighter if need be
Value
These pants range from reasonable to really pricey--it just depends where you buy them and what color you decide to go with. Given the features, they have to offer and what real-world users have to say about them, we found that they are definitely worth the investment!
Breathable
Non-restrictive
Zippers at bottom of legs
Zip side pockets
Zip pocket on back hip
Water & Wind Resistant
Comfortable
May be big in the pant leg for those with smaller legs
If you are on the hunt for a comfortable pair of slim fitting running pants, then you will definitely love these. They are really durable and breathable--but will also help keep you warm when it starts to get chilly out. These are a great pair of pants for almost any time of the year and a perfect addition to your running gear.
Read more
Comfort
If you are looking for a running pant that will keep you dry while you run in the rain these will do the trick. They have a Dri-Fit fabric which enables the sweat to be drawn out through the fabric so you'll stay fresh & keep the sweat away. You can also leave the hem zips open if you need more ventilation during your run.
Materials
Made of 100% Polyester, these Nike running pants, these are also double knit for added durability and reinforcement. Not only are these pants durable though, but they are also really comfortable and effective and keeping you cool and dry even when it is hot outside.
Breathability
My favorite thing about these pants is all the pockets. Runners who are always looking for those small extra places to store things will want to give these pants a try. They have 2 side pockets that zip, and a back hip pocket that zips as well. While you are out running you'll stay dry in the rain & warm in the wind. They will provide an adequate amount of ventilation with Nike's Dri-Fit fabric that helps keep sweat away.
Style
This seems to be the perfect running pant for ventilation & storage. If you've had difficulty finding running pants that provide extra storage take a look at these. They offer 2 side zip pockets and a back hip zippered pocket for storage.
Value
These are available at a great price--and they come in lots of colors to choose from, so you can get a pair for every day of the week if you want to!







Wind & Water Resistant
Stretch cuffs
Zip vent cuffs
Reflective components
Zip pockets
Thermal insulation
Sizes may run small in the legs
Limited color options available
The Mens Dry Team Training Pants are an example of running pants that will keep you comfortable and dry during inclement weather so you can enjoy your runs even more.
Read more
Comfort
If you are in need of a great pair of running pants that will not only keep you warm and comfortable in cooler weather but that will also shield you from the wind and water then you are in luck! These will be the last pair of running pants you will ever want or need because they have a specially designed fabric and a windproof element that makes them super weather resistant.
Materials
These pants are made of both polyester and mesh, which is why they are both durable and breathable. The use of these materials also ensures that these pants keep you nice and comfortable--so you will look and feel great when you run in these Nike pants.
Breathability
Are you a bit worried about overheating and getting too hot while on your runs due to a lack of proper ventilation? These pants are designed to help keep sweat away from your skin to keep you dry and allow your body to breathe so you stay comfortable no matter how long your runs may be!
Style
As far as style goes, these pants are pretty simple and are not available in many colors to choose from. If you are a simple person, you will love these.
Value
These Men's Dry Team Training Pants are a great choice for avid runners and they will shield you from the harshest elements and will go a long way in helping you stay comfortable on your daily runs. You will stay dry and warm in chilly winds and will stay comfortable and relaxed in warmer weather thanks to the uniquely designed fabric components. If you want a great pair of running pants to add to your wardrobe this season, then these are a great pair to include!
Comfortable
Ventilated
Keeps sweat away
Reflective features
Side zip pockets
Tapered Knees
The Dri Fit Therma pants are running pants that will ensure that you stay dry and warm during your winter runs. However, these pants are definitely a great pair to have year-round since you never know what the weather is going to throw your way on any given day.
Read more
Comfort
These pants are really comfortable and perfect for all distances. They have lots of additional zippered pockets so you can store your stuff and their athletic fit ensures they are not too loose or too tight.
Materials
These running pants are also thermal running pants and are definitely keep you warm. However, they also feature Dri-Fit material to ensure you stay dry--this also allows them to be more versatile year-round as well. If you want a pair of pants that offers reflective features for additional safety, then you are in luck because these have just that.
Breathability
Thanks to the ventilation add-ons on the sides of the pants, these will definitely keep you cool and dry no matter how far you run. These pants offer the best of both worlds because they keep you warm but also ensure that you don't overheat.
Style
These pants feature an athletic fit and while they are pretty simple, they still look great. While they aren't available in tons of colors to choose from, they do have a few to pick from.
Value
Seeing as these are available for both men and women and offer tons of additional beneficial features (like zippered pockets) these are definitely worth a shot--and they come at a great price too!







Side Zip Pockets
Ankle Zippers
Lightweight
Ventilated
Reflective (in select colors)
Side Zip Pockets
Ankle Zippers
Lightweight
Ventilated
Reflective (in select colors)
These running pants are unique, compared to the other sections on our list, because they feature the zippered hem option--so you can zip them or unzip them--whatever your preference is. These are really comfortable and a great pair of pants to try out if you don't already own a pair.
Read more
Comfort
Looking for a running pant that provides that extra storage? This one has 2 zippered side pockets making it easier for you to store those running essentials. Additionally, you can be sure the elastic waistband will hold up because there is a drawcord that you can use to tighten them.
Materials
The Nike flex fabric used for these pants allows them to provide a full range of motion--so you can freely take those long strides and train to run as fast as you can.
Breathability
They provide some ventilation on your run which is great to help keep sweat away. Nike has used its Dri-Fit fabric that will keep sweat away allowing you to breathe more easily.
Style
These aren't the most stylish pair of pants and they definitely resemble pants from a while back--but if you are minimalistic you might just love these!
Value
If you are looking for a running pant that provides some extra storage this one is worth taking a look at. It has 2 zippered side pockets. You will be able to breathe during your run as it provides ventilation. Lastly, it provides reflective components on select colors that will make it easier for others to see you when you are out on your run.







Dri-Fit material helps keep sweat away
Comfortable fabric
Durable design
Wide Leg for easy wearing
Not ventilated
Limited colors available
These pants are form-fitting and really flattering. They are comfortable, durable, and breathable--and if you want something stylish then these will look great. They are actually the best of both worlds--both stylish and simple. These pants will fit a lot of preferences out there and are a great pair of basic running pants to have available.
Read more
Comfort
These are a uniquely styled pair of running pant that you will be quite comfortable in due to their form-fitting style, soft fabric composition, and comfort controlling design. The wide leg in the pant legs along with the open Capri style design will make it easier for you to slide your shoes on and off quickly and easily as needed.
Materials
Although not ventilated, the moisture wicking material keeps the sweat away while you are running and allows your skin to breathe and stay cool. You may even find yourself wanting to wear these when you're not running which is fine because they look great!
Breathability
These running pants will help keep sweat away and allow you to concentrate on your run and will make sure you are not distracted by sweaty wet skin, shifting materials, or poor temperature regulation.
Style
Whether you are going out for a quick jog, a full training session, or running a bunch of errands, these pants can keep you looking and feeling your best while you do it! The Pro Cool pants are comfortable and they have a great form fitted look to them that will accentuate all the best of your features!
Value
You get everything you could want or need with the Nike Pro Cool pants! They are a great addition to any runner's workout wardrobe and are a great investment that will serve you well no matter what your planned activities are for the day.







Water & Wind Resistant
Insulated
Reflective speckles on cuffs
Side pockets
Drawcord for waist
Machine washable
These running pants are one of the most versatile options--they are actually available for both children and adults! They look great, fit comfortably, and will keep you dry and warm during all of your runs. If you are looking for the perfect pair of pants for when the weather starts to get cooler, then make sure to take a closer look at these.
Read more
Comfort
These pants are an elastic waist but they do have a drawcord so you can tighten them to your liking. They come with a pocket on each side and some speckles on the bottom cuffs of the pant leg which provide reflectivity so others can spot them when they are running in low lit areas.
Materials
This is a great pair of running pants that are comfortable, durable, and will keep them warm & dry. It comes equipped with Nike's Therma-Fit and Dri-Fit fabrics that are composed to keep sweat away and keep you warm.
Breathability
These will keep them warm on those cold days with Nike's Therma-Fit fabric which provides proper insulation--but they are still breathable enough to ensure that you stay dry and don't overheat while you are out running.
Style
You'll get a proper fit with the elastic waist and drawcord. The reflective speckles will provide some visibility for others to see them when they run. And, if you want a pair of pants that look great, then you will love some of the color options you will have to choose from--but don't expect to have a plethora of colors available.
Value
These running pants come at a great price--and they are definitely worth every penny. If you are on a budget you will find these are a great investment and (if you like this style) you will find that they are similar to other more expensive options.
They are very stylish but also supportive
Not see-through
There were a few runners saying that the pants tend to expend after many washes
Here we have compression pants for you ladies! They are comfortable, flexible, and allow for a full range of motion. These will help you push yourself to another limit. And, the best part, you will be looking great through each and every workout with these pants as well!
Read more
Comfort
There's a drawcord to provide a more secure fit. We really like the reflective elements on the pants, they make you more visible on the roads. They will be great for everyone4 who wants tighter pants and wants to look fashionable at the same time.
Materials
These are made of 74% polyester and 26% spandex. You won't also have any problems with washing them, just put them into the washing machine.
Breathability
These pants provide amazing breathability and will keep you cool and dry no matter how much or how far you run. They are well ventilated and perfect for all types of runners.
Style
These have a very modern design- they provide compression in key zones to give you more stability than ever. They have a low waist design which may not be adored by everyone but in most cases, it's really comfortable. There are about 20 different color versions so you can find your favorite color. There's also one pocket.
Value
The price of the product is very reasonable- it's about 50 dollars. Most runners were really amazed by the wide choice of colors. And, given all of the added features these have to offer, you will find they are worth every penny--especially since they are super durable as well.
Good quality product
The price is very reasonable
Some runners said that they were too long
Fitted pants are a popular choice among women runners due to their comfort and enhanced the support they offer. Some may thing fitted pants like the Power Epic Run Cropped Pants by Nike might be a bit too constraining but that is far from the truth. Actually, they provide a full range of movement and are great to wear at the gym, on the trial, while out for a jog, or anywhere else you have to go!
Read more
Comfort
They have an elasticated waist for a secure fit and a cropped design for added comfort and temperature control in warmer weather. Be sure to double check sizing charts as some users reported they run a little small at times.
Materials
These are made of soft, form-fitting yet surprisingly stretchy material that hugs and supports the legs even on longer runs. If you want a pair of comfortable leggings similar to our top pick, you will definitely love these.
Breathability
The fabric is thin but surprisingly warm and breathable so you can stay comfortable even on the longest of run or the most intense of workout sessions.
Style
The Power Epic Run Cropped Pants by Nike are a good option for those looking for a decent pair of pants without breaking their budget.
Value
You can purchase this product at a great price, many runners said that they're really comfortable. They also praised the durability of the pants.
Criteria Used for Evaluation


Comfort
When it comes to running attire, you need to make sure you are comfortable--and the Nike running pants on our list will definitely ensure you stay nice and comfy.
Keep off any fabric that is rough or itchy to your skin. Some materials or fabrics used can cause skin chaffing or serious irritation when there is repetitive movement. In case you have any skin allergies consult with your doctor on the best fabric to get. Make sure the material used in the tights allow you to have a natural movement of the body regardless of the type of running or sporting activity you are taking part in.
Comfort is also determined by the ideal fit and not the size, tights will be smaller in size but offer a much better fit--your running tights cannot be the same size as the pants you wear while going to work. Check the label for the percentage level of spandex used, always go for a material that has a much lower percentage since this means more flexibility and comfort from the running tight.
All in all, if you want to get the most comfort out of your running pants then you need to make sure you take a look at your own specific needs and preferences. By doing this you can ensure you are getting the best option or you--so you will enjoy each and every mile you run in your new Nike running pants.


Materials
The materials used to make your running pants can literally make them or break them--so make sure you take a close look.
Nike is well known for using only the highest quality materials. These are chosen based on the type of product being constructed, and the needs of the athlete. The same concept carries over into their selection of running pants. They come in all shapes, sizes, and colors. Nike can also customize orders for teams or for those who need a particular pattern or color scheme for whatever reason.
They provide these types of pants for everything from marathons to yoga and use breathable and lightweight material to keep the wearer comfortable. Another positive aspect of Nike's running pants is the fact that they don't wear out in the wash. Your running tights will provide the same level of compression whether they're brand-new or they been washed 100 times.
These are just some of the materials to consider and their benefits:
The Synthetic Fabrics
Synthetic materials are the favorite amongst most athletes. These are things like spandex, Lycra, polyester and other combinations. Nike uses a scientific approach to design and develop the best possible synthetic materials for their running pants. They need to be resilient as well as breathable and comfortable. This is a hard combination to get right, and Nike has managed to do it for decades.
Running tights that are made from these fabrics tend to be easy to maintain especially when washing them. Though it's highly not recommended for a person to wear the fabrics for long since they cause irritations to the skin, then this only occurs to those people who have very sensitive skin.
There are tips that athletes follow to prevent the chances of experiencing skin chafing after wearing the fabrics for long. But for those with sensitive skin can opt for a synthetic fabric that has components of plant materials like the bamboo fiber. Plant materials have very little irritations to the human skin.
Cotton Fabric
Compared to the synthetic materials the cotton fabric is a little stiffer. Cotton has been in the market longer than synthetic fabrics and it has been very reliable, though not as reliable as the synthetic materials. This is why over the years many people have stopped using sporting apparel that is made from cotton fabrics.
Cotton is known to be more comfortable and also is lightweight when dry, though it doesn't have good durability. It doesn't have 100% breathability though to some athletes it might the best fabric to have when working out in transitional weather.
Wool Fabric (from Sheep)
Some would term this fabric as ancient. The wool is commonly known as Merino (got from the Merino sheep). This type of fabric and the other varieties of fabric are known to offer plenty of warmth. They perfect for those who run in the very cold climatic conditions, they also don't itch compared to the synthetic fabrics.
When the wool fabric is blended with other fabrics then the fabric has a faster drying feature compared to cotton.
The Blended Fabrics
Literally, all the running tights in the market are formed from blended fabrics. A mixture of two or more fabrics. This means that the manufacturer is able to utilize the different strengths of each fabric and use them to deal with the disadvantages that a particular fabric has. This means the fabric has a pool of all the good traits that are in most of the materials.
Some of the most desired traits that many manufacturers look for are moisture-wicking ability, breathability, lightweight and fast-drying factor.


Breathability
As far as breathability goes, you will love how cool and dry the most breathable pants allow you to stay cool and dry while you run--even when it is hot out.
Breathability is highly important, especially during the warmer months. It's important our body doesn't overheat and that we stay cool and dry during our runs. Proper ventilation prevents blisters and chafing and helps us push ourselves to the limit. It allows us to remain cool and comfortable during our runs and ensure we won't be distracted or weighed down from the heat.
While compiling this list we made sure to look at breathability as well as how the pants provided proper ventilation. Here you will find highly breathable options along with some less breathable options--since winter is upon us. However, even the pants designed for colder weather are designed to ensure you don't overheat as well as prevent you from over sweating.
All in all, make sure you take a look at all of the features that the pants have to offer regarding breathability. As you can see, some of the pants on our list offer additional ventilation features to ensure you don't overly sweat or overheat while you are running in them--so if you want a versatile option make sure to look for the pants that have just the right amount.


Style
As far as style goes, you definitely have a lot of options with Nike running pants, so make sure you get the pair you love the most!
The different running tights you will find in the stores have different styles that can help athletes make very noticeable fashion statements. When looking at the style and design of running tights remember that the style can affect the functionality of the tights hence not provide enough protection to the wearer.
Black happens to be the most preferred color when it comes to running tights, but those athletes who run during the early hours of the morning or late in the evening tend to choose brighter colors that are capable of enhancing visibility ( some pants even have reflective features making them suitable for evening runs).
The stripes are normally placed on the ankles or the sides. Some of the bright colors used in running tights are white, neon and grey, however feminine running tights will have much brighter options even pink, red, blue, etc. Many running tights tend to end just above the ankle.
Runners running on terrains that are much rougher will often prefer running tights that go down wrapping the foot. This kind of tight or legging has an elastic strap that acts as a hook, which prevents the leggings from riding upwards when running. There a few designs that are full footed.
The length is also varied depending on one's preference or weather. You can have the short line length, the ¾ length or the full-length type of running tights. The type of one's sporting activity will also determine the length of the tights.


Value
Value is not just about cost--but so much more. Make sure you get a pair that fits your budget and that offers the features you need in the gym and on your runs.
We know that many of our readers really care about the price. That's good because you should pay a lot of money for a high-quality product. There isn't one price when it comes to pants. You can find pants that are a little above 50 dollars but there are also those above 100 dollars. While making our list, the price wasn't the really crucial factor.
In our opinion comfort and quality come first. It's obvious that you can't spend too much on pants but in most cases, the price reflects the quality. If you need to tighten your budget then you can try to find the pants on sale. Nike Pants are rather durable so it's a kind of investment.
Be aware that price sometimes depends on selected options. It means that for example for one color you will have to pay more than for the other. All in all, the most important thing you need to remember is to get a pair of Nike running pants that work for you--if you get a pair that doesn't fit your needs.
Then you will end up right back where you started--here trying to figure out which pair of pants will end up fitting you best. So, take your time the first time around finding the perfect pair.
Expert Interviews & Opinions
Most Important Criteria
(According to our experts opinion)
Experts Opinion
Editors Opinion
Users Opinion
By Default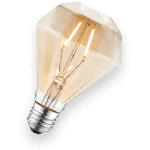 Breathability
Breathability is a must, if your running in cold or warm weather, the body temperature can climb and produce sweat. Ensure you choose running tights that allow sweat to wick away from the skin surface, pass up through the material and then evaporate.
For winter you can choose thicker tights but ensure that breathability is designed into them, talk to the shop staff for advice. If buying online read some reviews to see what is said about the breathability level of the running tights.
Breathability comes via the types of materials used in combination to make running tights, the materials are usually synthetic and sometimes include natural fibers, synthetic fibers cannot soak up and hold sweat.
The materials will lift moisture from the skin surface, and allow that moisture to naturally evaporate.
Comfort
Comfort. When choosing your running tights, go for fabric which feels smooth and comfortable against the skin, this way you will avoid materials that can rub and chafe the skin.
Ensure that the material has a degree of flexibility so that your legs can bend and stretch with your running stride. Check the label to ensure spandex is among the materials used to make the tights because Spandex will give stretch and flexibility.
You only need a small percentage of Spandex sewn into the weave of the materials. Focus on choosing the best fit for you, not too large or too small but an exact fit.
If too small, you will feel restriction for leg movement while running and if too big the materials/tights will slip and move.
Other Factors to Consider


Terrain
Some male athletes tend to wear running leggings and cycling leggings interchangeably. This might be because the two types of tights do not have much difference and might function similarly. The two tights are also designed in a way that they offer maximum freedom in terms of body movement from the layouts installed (that are multiple).
Some manufacturers have gone to be more specific when making the running tights by having their tights offer specific support to the body parts (especially the calves and targeted muscle groups). They are designed to keep the fabric closest to the lower leg from sliding around often.
At the end of the day, you need to make sure you take a look at everything your running pants have to offer. We have options on our list that are a great option for those of you like to hit the trails and others that are great for road running. Now that winter is coming, you need to make sure you have warm and comfortable leggings--so make sure you plan ahead for the weather.


Features
This is the ability of a fabric to absorb moisture (sweat) from the body and hence keep the body dry throughout the whole training session. It's one of the most preferred qualities in fabrics that are used in making sports apparel. Many athletes tend to perspire a lot when working out that's why it's important for the tights they have on to be able to wick the sweat away and hence keep them fresh and dry always.
Fabrics that have the wicking ability are like the fabric blend of polyester and Lycra. Most polyester blends have good wicking ability. Apart from making sure you enjoy your urn in hot weather, they also make sure your run during winter is comfortable by keeping you warm even when it's raining ( since they dry very fast compared to the natural fabrics).
Athletes who are not into synthetic fabrics or are allergic to them can look for natural fabrics like wool, bamboo, and cotton, they also have wicking abilities but not as good as the synthetic fabrics. All in all, make sure you check out each of our product reviews before you make your final decision--this way you can be sure you are getting the best option for yourself.


Advanced Features
Over the years manufacturers have taken initiatives to make sure they have the best sporting clothes and have made constant upgrades that make them stand out. This has applied to the case of Nike. They have made sure that they offer sporting apparel that has utilized the latest technology in the market hence offer maximum comfortability to the users and efficiency.
Running clothes now have treatments that deal with body odors the anti-microbial feature is most preferred by athletes who sweat a lot. Other clothes have inbuilt UVA protection, hence keeping the skin safe from the harsh sun rays. Other features are reflective strips that act more like safety features (though some can look at them as stylish features).
To add to the list of safety measure we have glow in the dark materials that are used to make running clothes for runners who like running when there is minimal sunlight (dusk and dawn). There are many new workout pieces with anti-microbial properties to fight odor, as well as the other ones that have sun protection in the form of built-in ultra-violet protection.
The many technological advancements have made it possible to have very efficient running clothes that are more durable and have great functionality. Though they might a little more costly it's a good investment that every athlete should make. Even if it means having a few of the latest technologically advanced running clothes.
Frequently Asked Questions
q:

Should I prioritize whether or not the pants have pockets?

a:

Athletes have a different preference when it comes to pockets especially those who like to run having very minimal weight on them. However, running tights can have pockets that are zipped for a runner to store small items: energy chews, car keys or even a phone.
q:

Do I need compression pants?

a:

The graduated compression legging is designed for more advanced athletes and buyers who are dealing with particular health issues. They are more specific in terms of functionality and also very expensive. Unlike the regular leggings, this type needs to be prescribed and recommended by a medical doctor. They do more than just facilitating blood circulation in the legs and reducing the lactate burn.
q:

How can I tell if the running pants I am considering fit properly?

a:

Some runners who are body conscious will definitely give in to the temptation of wearing baggy layers during their workouts. However, it's important that one wears the correct fit of running attire, not only do they make your running comfortable and enjoyable, they also boost your confidence as an athlete.

An athlete who is confident and feels good about themselves will be inclined to work out more often and hence achieve their fitness goals much faster. The same way trends in clothing change so do the trends in sporting apparel change, however to those who are into simplicity they should opt for something that is just basic and suits their purpose.

You can have a few trendy pieces in your collection of sporting clothes.
q:

Can I layer running pants with running tights?

a:

Many athletes tend to have very rigid sporting wardrobes. A sporting wardrobe should be very versatile hence be able to move comfortably from the hot season to the coldest season without having to make unplanned purchases. This will help you to stick to your budget and avoid any form of overspending when the seasons start to change.

When buying clothing apparel go for options that can be easily be layered with other sporting clothes. Make sure your wardrobe has attires that are weather-resistant (especially to wind, rain, and sun). Running tights are designed to suit the different seasons, runners should have running tights for every season so that to continue enjoying their workout despite the changes in climatic conditions.

Another purchasing tip is to always shop for sporting gears and apparel when it's offseason as you will get the best deals at discounted rates. However you decide to get the best Nike running pants is up to you--as long as you get something that works for you.
Subscribe to our newsletters