10 Best Nike Compression Pants Reviewed
last updated:
Oct 22, 2019
Any professional runner can tell you that the clothes you wear are not only important for your performance, but they can also have an effect on your overall health. Wearing the best Nike compression pants during your workouts will help prevent hypothermia and overheating while giving your body the support it needs. But what are compression pants?
In a sentence,
compression
garments are specialized form-fitting garments to keep you cool, ventilated and free from
muscle strains
during your workout sessions. Nike offers a full range of products including tights, shirts, and stockings, to the delight of the company's legions of dedicated fans. But of all the myriad compression products
Nike
offers, which are the very best? Read on to find out.
In a Hurry? The test winner after 15 hrs of research

Pro Tights
Why is it better?
Provides a great fit
Minimizes the risk of muscle aches and strains
Moisture is wicked away so you'll stay dry
Made of a high-quality material
In a
Hurry? Editors choice:

Test Winner: Pro Tights

15
Researched Sources
1.4k
Reviews Considered
15
Hours Researching
20
Products Evaluated
Use
Materials
Size
Comfort
Weather Resistance
By Default
10 Best Nike Compression Pants
Criteria Used for Evaluation


Use
According to countless user reviews and positive recommendations, runners realized countless benefits from implementing compression pants into their typical routine. Obligatory puns aside, by keeping your leg muscles compacted tightly, compression pants give you increased blood flow. This translates to less fatigue, less soreness, and faster recovery times. We looked at testers that already had an established running regimen and then started wearing compression pants; the large majority noticed the benefits and boasted about the improved performance.
Nike compression pants seem to have the most solid reviews from trusted sources, so naturally, the company was a go-to option for high performance running gear. Let's look at some of the factors that we took into consideration when choosing the best of the best. You may just find a new piece of running gear that will give you the edge that you've been looking for.


Materials
Nike has a virtual cornucopia of product names for the material they use. From "Pro Core Combat 2.0" to "Pro Warm Compression Lite", we made sure to break it all down into simple and easy to understand terms so that you know what to expect from the compression pants. Listening to what everyday users said about the materials is a lot more reliable than listing names of materials from promotional writing. We detail precisely what each model is best suited for and how they will perform in that circumstance. Don't worry, you won't have to learn "Nike Language" to make the best selection.


Size
Yes, they should feel a little tight. And no, they don't have to cut off your circulation. The biggest concern that we kept encountering when going through user feedback was how to get the right fit. Every runner is different, with their own body shapes, needs and circumstances, but we've found that each of the products on our Top 10 list offers a fine balance between a tight fit and a comfortable, cosy feel which minimizes chafing.Yes, they should feel a little tight. And no, they don't have to cut off your circulation. The biggest concern that we kept encountering when going through user feedback was how to get the right fit. Every runner is different, with their own body shapes, needs and circumstances, but we've found that each of the products on our Top 10 list offers a fine balance between a tight fit and a comfortable, cosy feel which minimizes chafing.


Comfort
"Compression that makes a good impression." We couldn't resist the rhyme! Nevertheless, wearing compression pants doesn't mean that they have to be black. In fact, compression pants are extremely flattering no matter what shape you're in. This is why we made sure to include options that had great color options and trendy patterns that really make a statement. We know that performance is more important than looks, but the good news is that with Nike, you don't really have to choose. After all, research demonstrates that if you are happy with your workout gear, you will be more likely to use it. The great style of these compression pants may just be the nudge that gets you to workout on those lazy days.


Weather Resistance
Some runners have the misconception that all compression apparel is designed for winter weather. This is simply not so. Before you make your selection, make sure to take a look at our recommendations when it comes to how warm or cool the pants are. There are some options that are perfect for wintertime running, however, there are also models that are thinner and much more breathable than their counterparts. Making them the ideal selection for warm weather running. They will keep you cool and wick away any excess sweat. So before you make your pick, make sure that it's a good match for you.
Expert Interviews & Opinions
Most Important Criteria
(According to our experts opinion)
Experts Opinion
Editors Opinion
Users Opinion
By Default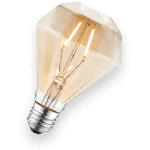 Consider the Waist
This type of fit is purely a personal preference. Some runners like a more snug fit around the waist, while others might find the same waist to be constructive. Whenever we came across a model that had significant tester comments in regards to a tight waist, we made sure to note that in our reviews. This way, you can make a selection that is a better match for what you're looking for.
Find What Works Best For You
Not all compression pants provide the same amount of compression. Some pants provide a lighter amount of compression and are great for recovery, whereas a higher level of compression is usually worn during running in order to boost performance. Compression can also help individuals who suffer from injuries such as calf pain and IT band issues. In that case, a higher of a level of compression may be needed.
Style or Comfort
Every runner is different and has his or her own wants and needs when it comes to what they are looking for in running tights. Some value comfort over style and others always consider how they look while they are out and about. There is no right or wrong way to prioritize these and one is not more important than the other; you just have to determine what is most important to you!
Follow the Care Label
No two pair of pants are the same, even when it is different models made by the same brand. This is important because you have to remember to read the care label for every new pair of compression running pants you buy so you know how to properly clean them and take care of them! The last thing you will want to do is spend money on a new pair of pants just to ruin them because you assumed they needed to be cared for the same way as your old pair did!
Other Factors to Consider


Effectiveness
Beyond comfort, you may need additional compression around problematic areas. For example, there are several options that feature additional compression around the knees. It's a great idea to take advantage of any options that can help alleviate any pain or fatigue in your problem zones. Nike does a great job of supplying athletes with a wide variety of choices when it comes to these added compression zones. Tester feedback was very high for the options that have the compression around the knees and calves. These are sure to give you better blood flow and support, for a healthier and more comfortable workout.
Frequently Asked Questions
q:

So what kind of noticeable difference can I expect from using compression pants?

a:

Hands down, the easiest thing to notice will be recovery times. This is the primary benefit. If you workout hard today, you will feel better tomorrow and any workout will be easier. Just remember to work out in a pair and have a slightly less constrictive pair afterward for added recovery times. Both long-distance runners and cyclists that are serious about their sportswear compression apparel for some time after their workout are done.
q:

I'm planning on running my first marathon; can compression wear help me?

a:

Absolutely. Not only will they wick away sweat and remain very flexible, but also by keeping your running muscles tightly compressed, you should have a more comfortable run. This will allow you to focus on your pace and stride. Additionally, if once the race is over, you feel that your legs are extremely tired and fatigued, put on a fresh pair of compression pants to sleep. It may feel a little strange at first, but you will get significantly better recovery times.
q:

What is something surprising that compression apparel is also very good for? Do you have any pro tips?

a:

We're Runnerclick; of course we have pro tips! If your marathon or race is far away from your home (it usually always is), wear the compression pants for the long drive there. This will keep your legs fresh and ready to run, instead of feeling like linguini. In fact, for any car ride or plane ride longer than three hours, compression pants will become your new best friend, as they will keep you feeling like you've just started your journey. People that are considered fit are 85% more likely to have Deep Vein Thrombosis and Pulmonary Embolism than unfit people because of their lower heart rate during long trips where they stay seated for prolonged periods of time.
q:

Why should I buy compression pants?

a:

Well, this is a good question as there are many reasons why you should try this type of running pants. If you want to take up running seriously, at least one pair of compression pants in your wardrobe will be great. Let's start with our favorite thing- compression pants are really comfortable. They mold to the shape of your body so we could say that they're like a second skin. High-quality compression pants are made from the very durable material but it's also stretchy at the same time. If you've ever had problems with chaffing or skin irritation during running, these type is for you.

They really wick the moisture so you don't sweat a lot and there isn't any unpleasant odor. Your skin doesn't get irritated and red. We can't also talk about any kind of rash here as there's no chaffing or rubbing. When it comes to blood flow, compression really helps to increase this circulation. You may think that it may not be really important but in fact, your muscles are less prone to any kind of injuries such as strains or they're less fatigued after a workout.
q:

Can you explain compression pants features and benefits?

a:

This is why we create our buying guide- to help our readers to choose the best products but also to help them to decide which features are essential for their running performance and which they need less. Here are the most popular features that you can find on the market and we can also present their benefits.

UV protection– this feature is extremely popular in areas when the temperatures are very high and there's a lot of sunlight. It may be strange but we need to protect our whole body from Sun's rays, not only eyes or face. While buying compression pants, you should look for UV protection that is higher than 30. This will help to protect your skin from the Sun.

The length of the compression pants– this is a very important thing. People usually care only about the size and they don't consider the length very much but it's really essential with compression pants. Think about it this way- when you buy shorter length, your calf muscles won't get this compression so your muscles will be more fatigued and more prone to injuries. However, if the temperature outside is very high, there's no sense in wearing long length compression pants.

Moisture-wicking– this is a great function that every runner loves. It's very nice feeling to stay fresh during running. Unfortunately, when the moisture appeals, this is very uncomfortable and all the unpleasant things such as chaffing or rubbing appear. This is why you need to look for compression pants with moisture wicking function. The special material wicks the moisture and you stay cool for the whole running session, it's not too hot. While wearing these, there won't be any skin irritation.
q:

Are the Nike the only company that offers compression pants?

a:

No, Nike isn't the only company that offers compression pants. There are also many other brands like Puma or New Balance that offer this kind of product. We have created Nike top 10 compression pants list because they're really praised by the runners around the world for the durability and great comfort. They are also available worldwide so you should have an easy access to them. There is also another list of compression pants or shorts.
q:

I sweat a lot. Which material would benefit me?

a:

Look for pants with Nike's own Dri-Fit technology. This material is flexible, comfortable and provides excellent wicking technology. In general, synthetic fibers do a better job in terms of breathability. Luckily, many of Nike's pants use Dri-Fit technology.
q:

How much can I expect to pay for a pair of running tights?

a:

The price range for running tights can be quite varied as our list has shown. Price will largely depend on fabrics, size, style, color, and similar options. You should be able to find something that meets your needs and that still falls within your price range. Nike offers many great options and you can also consider other brands too if you are not having luck finding what you need from a particular brand.
q:

Can I get compression pants in different colors?

a:

Of course! Most models, even those within the Nike brand, have many different colors that you can choose from. Color is a way to express your unique likes and flare and it can also help you stay safe by helping you be more visible when you are out and about. So yes, the color is an important part of choosing the right pants for your needs and you can find many different colors available to choose from!
Subscribe to our newsletters