10 Best Resistance Bands Tested & Compared
last updated
Oct 21, 2018
Resistance bands are an excellent addition to any
fitness
enthusiast's repertoire. They are an ultra-portable piece of equipment which come in an assortment of strengths, sizes, resistances, and lengths. They are perfect for anywhere one might want to use them. These exercise bands are designed to stretch, allowing for smoother movements than free weights can provide. They are a great addition to a
home gym
, especially if you live in a small apartment, or as a portable training tool for people who travel frequently but don't want to compromise their training routine.
They are also perfect for people with injuries who need resistance but not weight. The bands used for this are called therapy bands. Other types of bands include loop types, sometimes called "giant rubber bands," and handled tube bands. Whatever the type, they're typically color-coded to show how much resistance they provide, although not all companies use the same color scheme. If you are using the bands for
therapy
, make sure you follow the exercises recommended by your physician or therapist.
If you are interested in adding resistance bands to your personal collection of fitness
equipment
, take a look at this list of the Top Ten Resistance Bands we have comprised below. One of the options will surely meet your training or therapy needs!
12
Researched Sources
8k
Reviews Considered
35
Hours Researching
10
Products Evaluated
Versatility
Size
Durability
Accessories
By Default
In Depth Review Top 10
Fitness Insanity
Danish Endurance
WODFitters
TheraBand Professional
Master of Muscle
Fitness Master
Draper Strength
STRONG
Reehut Single
Abco Tech
Table of contents
Criteria Used for Evaluation
Other Factors to Consider
Frequently Asked Questions
Sources
Criteria Used for Evaluation

Size
Resistance bands come in a variety of sizes. This can determine which areas of the body it can be used. It can also affect whether or not the band offers the appropriate amount of resistance. Shorter bands are usually used by wrapping them around your ankles or wrists. Longer bands have a bit more variety, as they can be manipulated around your body or an anchor (like a pole). This allows for a greater variety of exercises to be performed.
Luckily, if a band is too long, it can usually be shortened by knotting it or using a shortening mechanism. Although this will make the band more useful, it does not guarantee that the resistance will be as expected. Make sure you follow the instructions, exercise book, or recommendations from your physician on how to perform exercises with the bands your purchase.

Versatility
Resistance bands can be created to offer different amounts of resistance. A wide range of resistances makes the set of bands more versatile and allows you to differentiate your workout to meet your individual needs. Additionally, a set with multiple resistances can be used by a greater amount of consumers, making it a more universal product.
Like free weights, heavier bands tend to be used for larger muscle groups, such as the legs, chest, or back. Smaller resistances are generally used with smaller muscle groups, such as the arms. Lower levels of resistance may also be recommended as a starting point for a therapy or rehabilitation program. Make sure you follow the advice of your physician when choosing a resistance band for a therapy routine.

Accessories
Resistance bands are a stand-alone fitness tool. Aside from the band and your body, the only other "accessory" you might need (and it isn't even required) is an anchor, like a pole, chair, or railing to perform certain exercises.
However, many resistance band sets are sold with accessories. These include storage bags, handles, instruction booklets, and even e-books! Any tool or accessory that helps increase your knowledge of how to use a fitness tool or of fitness in general is a plus in our book!

Durability
If you are just beginning to work strength training into your fitness routine, resistance bands may be a great way for you to begin. They offer you a way to work and tone your muscles without loading on tons of weight. They are also a smaller financial commitment that purchasing an entire home gym or squat rack set if you aren't quite sure if you will work out consistently and get your money's worth out of the equipment.
However, despite their cheaper cost and high versatility, it can be annoying to frequently replace resistance bands because they fall apart after only a short period of time. For that reason, you should consider the durability of your resistance bands just as much as you would consider the durability of your shoes or other fitness equipment. For that reason, all of the products listed here have been judged based on how well they stand up to regular use.
Expert Interviews & Opinions
Most Important Criterias
(According to our experts opinion)
Experts Opinion
Editors Opinion
Users Opinion
By Default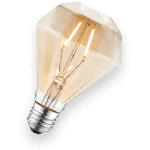 Watch Out For Allergies
Some of the materials used to make resistance bands might trigger an allergic reaction in certain individuals. For example, latex is a common allergen that can be found in some of the products on this list. A person who is sensitive to this material may experience skin irritation if he or she uses latex-based resistance bands. Be sure to consult a doctor or medical professional if you suspect that you have similar allergies.
Don't Worry About The Smell
You might be taken aback by the way some of these products smell when they first arrive in your mail. There's no need to worry, however; any strong chemical aroma from these resistance bands will fade with time and exposure to oxygen. You can leave them outside for a few days in order to speed up the deodorizing process or you can wash it a few times with soap and warm water.
Other Factors to Consider

Effectiveness
If your doctor, based on your health and fitness needs, has made recommendations as to how you should participate in physical activities, listen to him or her. If resistance bands are what he or she recommends you use to strengthen your muscles, use them! They have a lot to offer fitness enthusiasts of every level.
If you are injured and your doctor recommends building your strength up with resistance bands, don't be stubborn and go back to the free weights. You will put yourself at great risk for either re-injury or worsening your injury. Grab a set of resistance bands- there is no shame in taking care of your body so you can get back to your normal routine as quickly as possible. Prior to shopping for the bands, ask your doctor to recommend a level (or levels) of resistance as well as exercises to complete, which will help you buy the correct length band.
Frequently Asked Questions
q:
What are resistance bands made of?
a:
Resistance bands must be made out of stretchable, flexible material that is also durable. When being used for exercise or therapy, they undergo quite a bit of pressure and stress, and like any other fitness gear, you want them to last a long time so you can get your money's worth. With this in mind, most resistance bands are made of soft rubber or latex. These materials can be manipulated easily to create different lengths and resistances.
If you have a latex allergy, make sure to read all product information before making your purchase. You definitely don't want to buy a set of bands made out of latex and risk an allergic reaction.
q:
How do I select the right resistance band?
a:
This depends on your health and fitness needs. If you are purchasing the bands as a fitness tool with the main intent of building muscular strength and/or increasing flexibility, it is important to know your level of fitness. Light bands are intended for people with low fitness levels. Medium bands are for people of average fitness, and heavy bands are for people with above average muscular strength.
If you are using the bands as part of therapy and recovery, ask your medical professional for a resistance recommendation. This is your best bet in preventing injury and being on the road to a safe and healthy recovery.
Another factor to consider is the exercises for which you will be using the bands. Resistance bands come in a variety of lengths, and some even have handles. The type of band determines what exercises can become part of your routine. Shorter bands are usually used around the end of your extremities, i.e. your hands, feet, and ankles. Longer bands are generally used to work out larger muscle groups like the legs, chest, and back, and can be stretched and manipulated more easily.
q:
What types of exercises can one do with resistance bands?
a:
The options are endless! Below are a few examples of exercises you can do with resistance bands:
Front Squats: Stand on the resistance bands with feet shoulder with apart. Hold the ends of the bands behind your shoulders, by your ears. Squat straight up and down, being sure to keep your heels on the ground.
Bent Over Row: Stand on the band with your feet shoulder width apart. While holding one end of the band in each hand, hinge forward at the waist. Bend your elbows and pull the bands straight up, pinching your should blades together.
Standing Chest Press: Anchor or wrap the band around a column or pole at chest height. With one end of the band in each hand, step away from the column until no slack is left. Place one foot slightly forward to steady yourself, and press arms straight out from your chest.
Lateral Raise: Place one foot in the center of the band and grab one end in each hand. With arms down by your sides, lift arms until at shoulder height, then release. Note: Keep your arms straight, but don't lock your elbows!
Bicep Curl: Squats: Stand on the resistance bands with feet shoulder with apart. Hold each end of the band in one hand with palms facing up. Bend your elbows at waist height, and bring your palms toward your shoulders.
Reverse Crunch: Anchor or wrap the band around a column or pole so it is just a few inches above the floor. Wrap the bands around both feet, lie on your back, and move yourself away from the anchor until there is no slack. With hands at your sides on the floor, pull your knees toward your shoulders while contracting your abs.
Note: All of the above exercises are meant to be performed with long bands. Handles are not required, but may make some of the exercises easier or more efficiently executed.
q:
Can I build muscle while using resistance bands?
a:
Yes. Resistance bands provide progressive tension, which works with your range of motion and repetition of exercises. Resistance is greatest at the end of a motion when the bands are stretched the most, because this is when the tension is greatest.
If your goal is to build muscle, you must make sure that you are using the appropriate amount of resistance. Your goal should be able to complete 10-12 reps of each exercise during each set performed. You also need to make sure that you are utilizing proper form for each exercise. Finally, perform your resistance band strength routine on non-consecutive days. Muscles need to rest in order to grow!
q:
Do my resistance bands need to have handles?
a:
No. Handles on resistance bands are completely a personal preference. Some users find that they allow them to have better grip and control while using the bands during strength training or therapy. On the other hand, some users find the bands to be limiting in terms of range of motion, or if they have a condition like arthritis, actually make the resistance bands more difficult to use.
q:
Can I injure myself using resistance bands during my training?
a:
Just like with any other piece of fitness equipment, you should always follow the instructions for use. If you don't you risk injury.
Additionally, if you are injured or recovering from an injury, you should heed the recommendations of your doctor or therapist. If you use an inappropriate resistance or perform an exercise that is not appropriate for your current physical capabilities, you can also risk becoming injured or worsening a current injury.
Sources
Greatist,

Website

,

May 09, 2017

,
One Sage Mama,

Blog Post

,

May 09, 2017

,
Livestrong,

Article

,

Sep 11, 2011

,
Subscribe to our newsletters