10 Best Running Sneakers Reviewed & Fully Compared
last updated
May 02, 2019
Finding the best running sneakers can be an incredibly difficult feat to accomplish—imagine having to find the best of the best when there are literally hundreds of
shoes
to choose from.
The best running sneakers need to be comfortable and versatile enough to fit your needs. They should fit properly and securely—and, most importantly, they should work for whatever endeavors you need them for. We also know that style is important, so when compiling our list of the best running sneakers we also tried to consider how the shoes looked and what users have to say. At the end of the day, you should feel comfortable and confident when wearing your running sneakers—and they should definitely be durable enough to last you for the long haul.
Take a look at our top picks below!
This is the best product on our list that is currently in stock:

ASICS GeL Venture 5
Why is it better?
Padded tongue & collar
Very breathable
Pull-on tab at heel
Provides good traction
Provides a good amount of stability
Very comfortable
Lightweight
In a
Hurry? Editors choice:

Test Winner: ASICS GeL Venture 5

3
Researched Sources
1K
Reviews Considered
12
Hours Researching
18
Products Evaluated
Size
Durability
Materials
Features
Value
By Default
10 Best Running Sneakers



Well-cushioned
Great traction
Comfortable
Fits true to size
Not great for runners with wide feet
Pricey
The Brooks Ghost 11 are some of the most popular running sneakers out there--and why wouldn't they be? These shoes are incredibly comfortable, breathable, and durable! On top of that, they also look great and are available in lots of colors to choose from--so you will not only feel great but also look great whenever you are wearing them.
Read more
Size
Based on our research and what actual users have to say, we found that these running shoes fit true to size. If you want a pair of shoes that fit securely and comfortably you will definitely love these!
Durability
These running sneakers are designed to last you for the long haul. They are incredibly durable and built to last--so don't worry about these breaking down on you when you least expect it.
Materials
The outsoles of these shoes are made of blown rubber to ensure durability. They are also well cushioned and have a breathable but high quality upper that you can rely on.
Features
These running shoes are well-cushioned for additional support and stability. Their DNA foam ensures they are responsive and provide excellent energy return. Overall, these shoes offer lots of additional features that ensure you are comfortable no matter how far you run.
Value
As far as cost, these running shoes are pretty pricey but they are worth every penny if they offer the features that you are looking for.



Padded tongue & collar
Very breathable
Pull-on tab at heel
Provides good traction
Provides a good amount of stability
Very comfortable
Lightweight
When you are looking for stylish running shoes that feel as good as they look, ASICS is one brand many runners turn to. The ASICS GEL Venture 5 is the newest model from this respected brand that offers comfortable, durable, breathable, reliable running sneakers.
Read more
Size
These tend to fit true to size but they are too narrow for those of you with wide feet base on what actual users have reported.
Durability
The durability of these shoes is also superior as it has a strong outsole and midsole design which allows for a more natural footfall and enhanced stability during your runs. Traction is good and the gel insoles of the ASICS GEL-Venture 5 offer enhanced durability and longevity to the shoes.
Materials
These shoes feature the Asics high abrasion rubber in their outsoles and they also have breathable mesh in the upper.
Features
The ASICS GEL-Venture 5 is reported by professional runners to be very comfortable and easy to wear. It is made with a specially designed breathable mesh overlay to enhance airflow so your feet are cool and dry even after the longest and most intense of workouts. Also, the ASICS GEL-Venture 5 has been designed with added gel cushioning in the soles for better stability and support, regardless of the terrain.
Value
The price tag associated with these running shoes is a bit pricy for some beginners but seasoned pros will recognize the value they offer and will see the benefits of investing in the ASICS GEL-Venture 5 running shoe. If you are looking for a quality shoe that is worth the investment and that will serve you well for a long time to come then this is one who you do not want to pass up!



Lightweight
Versatile
Offers great traction
Really durable
The Saucony Peregrine ISO running shoes offer incredible traction, support, and stability. They also look great and come in lots of colors to choose from. The best part about these running sneakers is that they are really versatile and perfect for runners who like to switch up where they run.
Read more
Size
The best part about these running shoes is that they fit true to size--so if you order the right size they will definitely fit.
Durability
If you are looking for a durable pair of running shoes you will love these. They are made of high-quality and durable materials that are built to last. They are specifically designed for technical terrain so you can definitely expect these to take a beating.
Materials
These shoes have an everrun topsole, an IsoFit dynamic upper for added breathability and flexibility, a PWRFOAM midsole for optimal cushioning, and a PWRTRAC outsole for maximum durability to ensure your shoes are built to last.
Features
These running shoes have several additional features that will ensure you get the stability and support that you need on technical terrain. Take a look at our full review to learn more about what these shoes have to offer.
Value
These are pricey--but definitely averagely priced for a new running shoe model.
4

. Reebok Forever Floatride



Unique style
Good surface traction
Durable rubber outsole
Memory foam
Good for running, other sport, formal or casual wear
These Reebok running sneakers are some of the best on our list. They are really comfortable and stylish--and definitely offer several beneficial features to ensure you can get the most out of your runs. If you are looking for a pair of shoes that will last you for the long haul then these are a great pair to consider.
Read more
Size
These running shoes are fit true to size and they also have options for wide feet!
Durability
All the materials used in conjunction with the construction of this shoe are designed with long lasting durability in mind, the shoe is a purchase which is made to last. The use of high performing durable quality materials blended with an exceptionally stylish silhouette means that the shoe is going to give long-term quality and durability because of the selective choice of materials put into building this shoe.
Materials
Made of high quality and durable rubber and breathable mesh, these shoes are the perfect lightweight combinations of durable materials.
Features
The shoe gives exceptional arch support for running, though the shoe is nice for a ride it can even be worn with informal and formal clothing due to the classy Oxford styling built into the shoe appearance. You will get exceptional comfort and many runners have suggested a near "walking on a cloud" feeling. The shoe gives reliable resilience and comfort as a result of high-quality memory foam built into the midsole region.
Value
Yes, the price is higher than some other brands but the resulting quality, durability, comfort and stand-alone stylish appearance does ensure you get real value for your money. The Outsole has a good high level of surface traction even in slippery conditions. You get a unique style, comfort, stability, protection, and a lot of durabilities combined with quality.



Padded tongue and collar
Highly breathable
Cushioned footbed
Very comfortable
Nice arch support
Sizing may be a bit inaccurate
Might be a bit narrow
The ASICS Gel-Lyte V is another pair that is considered a running sneaker that is cushioned and provides heel & arch support. With great style and design, this is definitely one of the better running shoe brands.
Read more
Size
The sizing is pretty off for these--so make sure you try these on beforehand if you can.
Durability
This is a durable running sneaker that has the rubber outsole providing durability and traction. The fact that it is made of a high-quality material saves you the cost of getting a new pair.
Materials
Made of leather and synthetic material, these are high quality for sure.
Features
This is definitely one of the most comfortable running sneakers. It has arch & heel support that provides cushioning in the midsection of the shoe as well as the heel. Its mesh material will allow for ventilation and keep sweat away.
Value
The price of these running shoes varies greatly from quite inexpensive to expensive in price. Either way, you know you are not making the wrong choice in having one in your collection.
6

. Nike LunarGlide 7 Flash
Very comfortable
Extremely supportive
Water-repellent
Very well cushioned
Reflective components allow others to see you at night
Provides good traction
Lightweight
Price increase due to scarcity
The Nike LunarGlide 7 Flash is a comfortable water repellent sneaker that is cushioned and provides support while you run.
Read more
Size
These running sneakers definitely run true to size--so as long as you make sure to order the size that would work for you then these will fit perfectly.
Durability
This will be a quality durable running sneaker. Its outsole is pressure mapped for traction and durability. The rubber outsole has flex grooves to help with traction and flexibility.
Materials
These shoes feature a durable rubber outsole and a high quality breathable upper made of durable mesh.
Features
Reviewers are pleased with the comfort of this running sneaker. It is lightweight and it has a cushioned underfoot. Its three-layer mesh in the toe box will help assist in repelling water. It has flywire cables that wrap around the midsection of the shoe for extra support and stability without feeling heavy.
Value
The price of this running shoe varies from average to quite expensive, but it is worth every penny. It has a beautiful reflective design that increases safety in the dark.



Lightweight
Highly breathable
Very comfortable
Durable long-lasting shoe
Provides some cushioning
Allows flexibility
May not have enough cushion
The Adidas Liquid Ride is a lightweight comfortable sneaker that is stylish and comfortable. The design makes it possible for the shoe to double up as a casual accessory.
Read more
Size
These shoes run a bit narrow, so make sure you measure your feet correctly before ordering your size.
Durability
This sneaker is a good quality running shoe; it will be durable. The rubber outsole will provide traction and durability while you run.
Materials
Made of nylon mesh and a durable rubber outsole, these shoes are designed to last you the long haul.
Features
This sneaker has mesh material on the top of the shoe to allow flexibility while you run. You will also benefit from the mesh material as it allows air to flow easily through the sneaker allowing your feet to breathe more easily. It also provides cushioning.
Value
The price of this running shoe is quite average in price. Therefore, you get a stylish, durable and comfortable Adidas pair that will maximize your performance on the track.



Well cushioned
Provides bounce-back
Extremely durable
Provides midfoot stability
Wide toe box
Very comfortable
Well ventilated
Sockliner
Impact support
Sizes may run small
May run narrow
The ASICS GEL Evate 3 is a comfortable sneaker that provides stability and comfort for your run. The front and rear of the sneaker also have gel cushioning to reduce the amount of impact you feel when your foot hits the ground.
Read more
Size
These shoes run true to size but they are also on the narrow side.
Durability
There is a vertical flex groove on the outsole that allows for stride efficiency. It is constructed to enhance your gait efficiency. The outsole abrasion is placed throughout the shoe in high areas of impact in order to promote durability.
Materials
The rubber outsole on these running shoes is really durable and there breathable mesh is built to last.
Features
Thanks to the additional comfort features and breathability, these shoes are a great option to consider.
Value
The cost of this running shoe runs average to quite expensive in price. However, they are a very stylish and comfortable pair and this increases their value.



Seamless running shoe so your toes are not irritated
Very Breathable
Extremely Comfortable
No tongue
Lightweight
Very Well Cushioned
Sizes run small
Elastic around ankle may be irritating
The Nike Juvenate is a lightweight flexible running sneaker that allows for breathability and comfort. Made of a high-quality material, it is built to last with an impeccable design.
Read more
Size
Many runners report these shoes fit true to size--however, some runners with wide feet do say they either had to size or they didn't work for them. If you have wide feet try to go and try these on before making your final purchase.
Durability
These running shoes are pretty durable thanks to their rubber sole, but many do report that the mesh is not as durable and that it falls apart much faster than the rest of the shoe.
Materials
The outsole of these shoes is made of durable rubber and the upper is made of lightweight breathable mesh--which makes them really durable.
Features
This is a comfortable running sneaker. Reviewers like that it is lightweight and seamless. It has evenly distributed cushioning in the midsole for extra support. You can slip them on easily to go for a run and if you have difficulty finding a shoe that has a tongue that doesn't slip around you won't need to worry about that with this one because it doesn't have a tongue.
Value
As far as price, these shoes range from affordable to pricey--but they are definitely worth every penny!



Unique colors
Slipper style fit
Comfortable and supportive
Extremely well cushioned
Mid-cut style shoe
Provides good traction
The PUMA Tazon 6 FM is a great example of a high-quality running shoe that provides runners with a comfortable, supportive, durable, and stylish option for their running shoe needs. The shoe comes in different unique colors so there are many options available and it is a great option for beginners and seasoned runners who want a great shoe to add to their running attire.
Read more
Size
These shoes fit true to size but are not the best option if you have wide feet.
Durability
These shoes are quite durable and the PUMA Tazon 6 FM continues the brand's great legacy of quality and durability that runners have come to expect from their shoes. The outsole of these shoes is specifically designed to enhance their durability and traction. Reviewers like the support and stability these shoes offer and most comment that they are happy with the durability and overall performance of the PUMA Tazon 6 FM.
Materials
Made of synthetic leather and a rubber outsole, these shoes are definitely sturdy and durable.
Features
When one looked at the upper portion of the PUMA Tazon 6 FM it is easy to see how the unique design allows for breathability and a great fit that makes it a perfect addition to your running gear wardrobe. Air can flow through the shoe as you run so your feet stay cool and dry and the interior material of the shoe is designed to help wick sweat away from the feet. It also is designed with great supportive insoles and superior cushioning and shock absorption properties.
Value
The price for these shoes fluctuates depending on where you purchase them and what color you decide to go with--not that there are a ton of colors to choose from. With these, you will definitely have affordable and pricier options to choose from.
Criteria Used for Evaluation


Size
Like any other pair, when reviewing the best running shoes, this is one of the most important criteria we used to evaluate quality. You need a pair of shoes that can fit your feet perfectly without causing you any discomfort. After all, we perform best on the track when comfortable. The most quality brands normally consider a wider variety of sizes for each individual. When they manufacture, width, breadth, height, heel space and other feet features are considered to create perfect sizing.


Durability
Another critical factor that determines which brand you would go for, regardless of the price. Durability as a criteria tells you which shoes have the best quality. Since in running, our feet will be under high pressure and friction. A durable shoe not only saves on the cost incurred when purchasing a paif, but it will protect your feet for the longest time.


Materials
Leather material and rubber soles would be an ideal set of material for a quality pair. However, with the current technology in shoe manufacture, companies have used methods to produce even tougher materials to make shoes. Nike and Addidas have been considered some of the best shoes beause of the technology used to make high quality durable material. A good running shoe should also be made of a comfortable material to make sure your feet are protected at all times.


Features
The general outlook and design of a shoe matters a lot to most runners. We all want to put on fancy-looking shoes that may double up as casual wear. Therefore, this criteria was important for evaluation because athletes also value the design aspect in shoes when looking for the best pair. Some have extra features in cladding, tough sole and adjusted heel to boost comfort. Some of the best pair listed above are beautifully designed and come in various colors to suit their ranking.


Value
Should have been amonst the first criteria on the list but I choose to put it last because most experienced runners would know the value of overlooking this creteria to determine a good shoe. Actually, most people would prefer to buy expensive shoes because they know that they are getting a good deal. Most cheap shoes do not have most or even all of the criterias listed above. They do not have a good design, good material and are mostly not durable. However, we want a pair that is affordable and worth the price we are getting them for. Otherwise, it would not be considered a very good pair.
Expert Interviews & Opinions
Most Important Criteria
(According to our experts opinion)
Experts Opinion
Editors Opinion
Users Opinion
By Default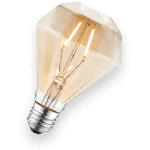 Check Out Some Inserts
With running sneakers, it can be tough to find a pair that is both stylish and supportive. Fortunately, there's an easy shortcut that will allow you to experience the best of both worlds: orthotic inserts. If you check your local sporting goods or shoe store you can find a nice pair of replaceable inserts that are perfect for running, training, or treating specific repetitive stress injuries.
Consider the Laces
Something that is frequently disregarded during the sneaker selection process is the laces. The fact is that laces can make or break a pair of sneakers and more thought should be given to them than simply tying them up and hiding them from view. Anything from swapping them out for a different color scheme to investing in no-tie laces can vastly improve your experience and appearance.
Other Factors to Consider


Bottom Line
Brand makers offer so many variations; as a result, there are sneakers which are clearly for running or other outdoor sporting activities. There are even a few sneaker models which pass the test for wearing with formal clothing. We can all proudly say that our own individual feet are unique, and each of us has our own personal motivations for enjoying regular running.
Frequently Asked Questions
q:

Is it easier to get injured when running on hard surfaces?

a:

No. In fact, running makes your muscles stronger and keeps your body fit. Therefore, it does not matter which terrain you are running on because the more you do it, the stronger you will become.
q:

Why is having the right pair of running shoes so important?

a:

Yes it does. Running shoes are made of the highest quality material and are build to protect your feet. You are guaranteed heel protection and a smooth stride when you have the perfect shoes. Moreover, the cushioning and rubber soles in most of these shoes increases your performance.
q:

Do I need to have separate running shoes for the different terrains I run on?

a:

This depends. Some running shoes are can be versatile enough to be used on technical and non-technical terrains, while others are specifically made for the road or difficult trails. If you want to make sure to get the most out of your shoes you will need to make sure you use them on the terrain they were designed for. That being said, some running shoes are well-cushioned and built to last no matter what terrain you are running on.
q:

Can running shoes boost my performance and make me run faster?

a:

It is all in your effort on the track. What running shoes do is to make you feel comfortable and protect your feet when running. They do not have a special design to make you run faster of for longer period but that all depends on your effort. the more you train with running shoes on, the better you will get.
Subscribe to our newsletters