The Best Neutral Running Shoes Reviewed & Tested
last updated:
Mar 04, 2021
We all have our own running style and every runner has their own natural stride—and it's important to account for that when choosing running shoes. If you're a neutral runner you will find our list of the best neutral running shoes offers options that will help you get the most out of your runs.

Having the right shoes will not only improve your performance, but they'll also address issues you may be having due to wearing the wrong shoes. These neutral running shoes will relieve any pain you have and help prevent it from occurring in the future.

We hope you find our most recent list of the top ten best neutral runners helpful in your search! Make sure to take a look at the reviews we have below to find the perfect pair of neutral running shoes for you to invest in next

Enjoy!
This is the best product on our list that is currently in stock:

New Balance 880v8
Why is it better?
Breathable
Flexible
Wide toe box
Provides great stability
Lots of styles to choose from
In a
Hurry? Editors choice:

Test Winner: New Balance 880v8

2
Researched Sources
1.4K
Reviews Considered
12
Hours Researching
18
Products Evaluated
Support
Comfort
Stability
Breathability
Durability
By Default
Top 10 Neutral Running Shoes
Criteria Used for Evaluation


Support
When you are looking for the best pair of shoes, you need to consider the support that they have to offer. Shoes with good support will keep your feet protected and comfortable so you can get more out of your outings!
If you're looking for neutral running shoes, there's a good chance that you don't suffer from high arches or flat feet. You may experience a slight overpronation, but probably don't have any serious issues that could require special support. Neutral shoes are just that, they provide a neutral level of support.
This means that they still offer mild cushioning and shock absorbency, but with fewer layers between you and the ground. They make up the midline and may only be appropriate for certain situations. These aren't necessarily the shoes that you would want to wear on rocky terrain or on trails specifically meant for barefoot running.
These running shoes are right in the middle and can be great for tracks and other pre-prepared areas. This level neutrality is something that we looked at when putting this list together. If you are an avid runner, you may have noticed you need support in specific areas. Our detailed outline of each of the top neutral shoes will tell you how much support each shoe has.


Comfort
Nothing will derail your plans for a good walk or jog faster than having shoes that do not fit well and that are uncomfortable. There is no point in investing in shoes or wearing shoes that are not comfortable!
Comfort is very important when selecting the best neutral running shoes. Is the toe box roomy enough, do the sizes run big or small, or are they narrow? We let you know all of this in our neutral shoes. So, make sure you take a look at everything the shoes have to offer to make sure you get something that offers you the comfort you need.
Choosing the wrong type of shoe can result in a distracting experience while trying to run. Any type distraction can throw you off of your game and make it more difficult to focus on improving your performance. This is why comfort is such a big deal when looking at any type of running shoe.'
All in all, comfort is the most important thing you need to look out for. if you are able to you may want to go to a store and try them on if you want to be sure they will work for you. A lot of specialty running stores will let you go in and try them out on a treadmill to see how they actually feel and whether or not they actually work for you.


Stability
When you are out for a walk or run, your feet take all of the impact and abuse. It is important that your shoes offer stability for your feet so you can stay on track and keep your balance and footing as you run.
Read also about marathon running shoes.
While neutral runners don't need the highest amount of stability, they do need the right amount. You'll find that lots of the shoes on our list don't offer large amounts of stability, but they all offer some--just what you need as a neutral runner. Stability is important because it prevents your ankles from rolling and ensures that your feet remain securely in place.
The New Balance 880v8 running shoes on our list provide the most stability of the 10 we provide. When looking for your next pair of shoes make sure to buy a pair that provides stability but steer clear from those meant for runners with high arches. You'll notice we don't have any zero-drop shoes either - that's because they aren't meant for neutral runners.
Remember to always buy the right footwear for your style of running and for your foot anatomy. This will help you determine whether or not you actually need neutral running shoes. If you find you have serious pronation issues you will need to look for running shoes that address your overpronation or underpronation.


Breathability
Wet feet are sore and itchy and smelling feet and no one wants that. Providing proper air flow for your feet is critical and the best shoes are those that rank high for their breathability and their cooling design.
Breathability is something we look for in almost all of our shoes--the only time we don't prioritize breathability is when we need a pair of shoes for really technical terrain or for frigid or rainy weather. Breathability and proper ventilation is important because it ensures our feet stay cool and dry during our runs.
This prevents chafing, blisters, and other painful side effects from developing. Trust us, the last thing you want is for your feet to rub uncomfortably against your shoe and then not be able to run for days while your blisters heal. You will notice some of the shoes on our list are more breathable than others--so make sure to pick something that fits your needs.
If you already have sweaty feet issues than we highly recommend you prioritize breathability when looking for your next pair of running shoes. Make sure to look for running shoes that offer ventilation and mesh feature that ensure your feet stay cool and dry--this way you don't have to worry about your feet sweating, even if you have sweaty feet.


Durability
If you are going to invest good money in a pair of shoes, you want them to last and you want them to hold up to the normal wear and tear that running deals out. No shoe is worth buying if it won't meet your wants and needs!
No one wants to replace their shoes a month after getting them. which is why we always look at the durability of the shoes. While all of the options on our list are durable--some are more durable than others. The overall durability of the shoes also requires you don't use them on the wrong terrain,
So make sure you keep them on the road if that is what they are designed for. In the end, a good pair of running shoes should last between 400 and 600 miles. We want you to know if these neutral running shoes meet those criteria as far as durability goes. We typically select shoes that will last a good amount of time.
All in all, you need to make sure you get a pair of neutral running shoes that are made of high quality materials and that are built to last. All of the selections on our list are designed to be durable, however, it is important to note that some of the shoes on our list are more durable than other options, so read closely
Expert Interviews & Opinions
Most Important Criteria
(According to our experts opinion)
Experts Opinion
Editors Opinion
Users Opinion
By Default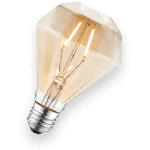 Make sure neutral support is what you need.
When you go for your first pair of shoes to run in, make sure you don't actually need more specific support than what is offered with a neutral fit.
Do brand names matter?
So some people swear by one brand, while other prefer another. If you find more success with a specific brand or model, then go for what works for you. However, don't be afraid to try something new, as long as it meets your needs.
Other Factors to Consider


Value
Value is another important aspect to consider--and doesn't just mean price. When we look at the overall value of the shoes, we take into account all the features it provides, what others have to say, and how effective they are for the runner. We then compare this to the price of the shoe and decide what their value is.
The value will vary for everyone--people have different budgets and different needs. Just because a shoe is expensive doesn't mean it's the best fit for you. Make sure you take a look at everything you need specifically, this way you get something that actually works for you and ends up being worth the investment.
All in all, value is not just about price but rather about how they hold up to the value or the price you will pay. No matter how expensive or how affordable the shoes are, you will find that the shoes you get should fit all of your needs--you should feel like they were made for you from the beginning.


Shock Absorption
When you are out for a walk or run, your feet take all of the impact and abuse. The shock impacts of running on pavement or on rocky trails can make your feet tired and sore and can also lead to muscle pain and stiffness in the legs and back as well. It is important that your shoes offer stability for your feet and that they reduce the shock impact.
So you can stay on track and keep on with your daily goals. The shoes featured on our list are all made with added support in the soles so they absorb shock and cushion the impact of each step. We here at RunnerClick know how important this feature is and that is why we made sure to check each shoe featured here.
It is also why these shoes are ranked as some of the best for runners today- they are made to protect your feet where you need it the most! Make sure to get the shoes that offer you the protection and shock absorption you need to ensure you are preventing unwanted symptoms that you do not want to flare up.


Traction
We also made sure to consider the traction as we search for the shoes we wanted to featured here on this guide. While all running shoes have some degree of traction on them, some have more than others and it is also important to note that the type and amount of tread on the soles of the shoes can impact traction as well.
The RunnerClick review and research team carefully considered the tread design and style for each shoe we featured here on our top ten list. When you are out for a run you want to be sure you keep your footing and that you will not slip and fall because of poor traction from your shoes.
So when you check out the shoes on our list know that we have selected shoes that are rated highly for their tread and traction and that will serve you well in a wide range of terrains!
Frequently Asked Questions
q:

What is plantar fasciitis?

a:

A. Pain in the heel, especially when taking a step or putting weight on the heel, is known as plantar fasciitis. This condition is an injury that has been sustained to the tissue that connects your heel bone to your toes and can cause pain when you walk or stand. It can be quite painful in advanced cases and needs advanced care to correct and reduce pain and special shoes are almost always needed by individuals who have plantar fasciitis.
q:

How can I tell what type of feet I have?

a:

A. You can take the wet feet test. Simply wet your feet and leave you imprints on a piece of paper. If you see hardly any arch then you are most likely have high arches, if you see all your arch you are most likely flat-footed, and if you see an average amount of arch then you have neutral feet.
q:

If I'm a neutral runner what types of shoes should I be looking for?

a:

A. As a neutral runner, you should be looking for the best running shoes that offer a high level of support and stability for your feet. You will also likely want to find shoes that have good sole support to help with absorb shock and to reduce the impact each step has on your heels. This will enhance your already proficient running stance and will also help to reduce pain and discomfort as well as protect your feet from other injuries or conditions that can arise from wearing shoes with poor support and stability.
q:

How can I prevent blisters?

a:

A. There are three main things that contribute to the formation of blister and they are heat, moisture, and friction. When your feet get hot and sweaty the shoes and socks can rub against your wet skin. This friction can damage the skin and cause blisters. With that said you'll want to find a shoe that breathes well and that fits well so your feet are not rubbed excessively as you run.

Also wearing a good pair of quality socks, preferably ones with moisture wicking properties can also help to reduce the chances of blisters forming.
q:

How can I know if my feet are considered "wide"?

a:

A. Feet come in all shapes and sizes and some are wide and some are not as wide. The best thing to do is to measure your foot width and then compare it to the measurements provided for the shoes you are thinking about getting. If they do not seem to be wide enough to accommodate your foot then you will need to get that same size but in a wide if it is available.

It is worth noting that your feet can change with age and usually will get wider the older you get so you may need to upgrade to a wide shoe size later on down the road. So, make sure you keep that in mind when looking for the best neutral running shoes.
Subscribe to our newsletters