10 Best Running Shoes for High Arches Reviewed
last updated
Oct 25, 2018
Many runners face the problematic issue of high arches. While it is easily manageable, it can quickly become a problem if you don't address it properly. In order to do this, you need to understand what a high arch is. Let's go ahead and take a look at the what exactly it means.

High arches (or specifically a Cavus foot) occurs when excessive weight is placed on the ball and arch of the foot. This can cause pain, strains, shin splints, stress fractures, plantar fasciitis, and even ligament rupture. Cavus foot can be caused by either be neurological or genetic—which is why you should consult a doctor beforehand.

A high arch causes several negative effects that can make running highly uncomfortable. Because this ailment can occur at any age and in either or both feet, you are not immune to developing the condition. If you have it, what happens when you run or walk is that your foot does not have the flexibility needed to absorb impact. The result is that it will just supinate, or roll out with each step. This rolling outward ups your risk for injury as stated earlier via ankle sprain or fracture for example. This is why it's important to ensure you are using shoes that appropriately address this condition.
6
Researched Sources
15k
Total Readers
12.5k
Reviews Considered
295
Hours Researching
25
Products Evaluated
Support
Breathability
Comfort
Stability
Flexibility
By Default
In Depth Review Top 10
Nike Air Zoom Odyssey 2
Saucony Ride 10
Brooks Pure Cadence 6
Brooks Glycerin 15
Mizuno Wave Inspire 14
Asics Gel-Kinsei 6
Nike Air Zoom Pegasus 34
Brooks Ghost 10
Altra Torin 3.5
ASICS Gel-Venture 5
Table of contents
Criteria Used for Evaluation
Other Factors to Consider
Frequently Asked Questions
Sources
All You Need To Know About High Arches & Running
Click here to see more
10 Best Running Shoes for High Arches
1

. Nike Air Zoom Odyssey 2
Triple-density midsole
Cushioned
Breathable
Comfortable
Provide stability and support
While these may not be the most stylish shoes, the Nike Air Zoom Odyssey 2 is definitely at the top of the game when it comes to stability and support for those of you with high arches. A bonus worth mentioning is that they do come in a variety of colors to suit your personal tastes which help with the overall design.
Read more
Features
These shoes were specifically designed for overpronators and runners with high arches. They feature a triple-density midsole that provides you with the cushioning you need on each of your runs. It also features Flywire technology and allows for maximum breathability.
Support
You may be surprised at how firm this sneaker is. However, you will be pleasantly surprised with the extra stability the firmness and construction will have for your foot. Don't be put off by this firmness, though. With use, they do soften up nicely.
Cost and value
As far as price, these shoes are pricey. However, if you need maximum support shoes then these are worth the investment. You will have them for the long term and be able to put on mile upon mile without sacrificing the support.

Neutral trainer
Good choice for runners with high arches
Bright color choices for high visibility
High flexibility in the sole
Good for everyday wear to long-distance running
Seamless upper
Not a maximum-cushioning shoe
Some runners had issues with lack of grip on wet surfaces
One review spoke of the inner sole sliding to the side during a long-distance run
The newest model of the Saucony Ride 10 is a great neutral trainer with a full cushion for the Saucony brand. Color options include vibrant red and orange for easy visibility on the roads. These shoes hold up well from anything from everyday wear to a long-distance run.
Read more
Cushioning
Saucony's new Power Foam in the midsole cushions your foot with each step. The Everun topsole offers increased energy return for a more rewarding run. This is a highly flexible shoe for those looking for an incredibly comfortable shoe.
Support
There is a ton of support in this sneaker. It is lace-up so you can adjust it to be as tight as necessary. The super breathable design also uses FLEXFILM no-sew overlays which gives your foot a nice amount of support that is very light.
Cost and Value
There are some things to take note, on the downside, two minor issues have appeared among reviews of the Saucony Ride 10. First, some runners had a problem with the insole of the shoe slipping to the side slightly during longer runs. While this may not happen on every run, there is a possibility of it happening. Secondly, the outsole may seem to lack ample grip on wet surfaces. However, if you have high arches, you need a specialized shoe. This product has a design that can specifically provide the targeted support and stability needed to support active individuals.
Lightweight
Cushioned
Breathable
Wide toe box
Protective
Several colors to choose from
Traction could be better
Sizing runs small
This shoe is an excellent option for runners with high arches and those of you looking for something that provides you with the stability and support you need. The Brooks Pure Cadence 6 gives you a ton of variety to choose from and suite your tastes best. These sneakers come in several color options--so you can be stylish too!
Read more
Features
These shoes provide additional cushioning in order to give you the stability and support you need. They are lightweight, comfortable and have a wide toe box. They also feature the Brook's BioMoGo technology and their Support Sole tech also ensure you are protected against anything that comes your way on the road. They will help prevent and relieve any symptoms you may have due to your high arches.
Great fit
These offer a wider toe box so you have enough space to keep those little digits wiggling comfortably around. The overall fit of the sneaker is like a dream. Even with the comfortable and roomy fit, they still provide enough support for each strike you take when you are running and walking.
Cost and value
These aren't the most affordable on the list, but given the features they provide, as well as their overall durability, these end up being one of the most cost-effective. The other nice feature that this offer is their incredible flexibility. You will certainly feel more connection with the ground the next time you go out for a jog.

Perfect shoe for a runner with high arches
Durable upper construction
Well-built for high mileage running
Upward tapering toe box for smooth transitions from heel to toe
Seamless upper with flexible mesh for comfort
Updated version still runs small
With this updated version of the Brooks Glycerin, the 15 continues to offer the best support and comfort for high arches. Like the previous Glycerin 14 model, this model features Super DNA midsole material and 3D-Fit Print technology in the upper. An addition to the Glycerin 15 model is the plush transition zone for a smooth transition from heel to toe. In terms of appearance, the Glycerin 15 has more visible mesh on the upper for a light-weight, breathable, and sporty look.
Read more
Excellent support
In addition to the new features, the Glycerin 15 has Brooks Super DNA foam which is perfect for the support of high arches. Additionally, the toe box has an upward taper for smooth transitions from heel to toe. The entire outsole is made of quality rubber for durability and protection with seamless four-way stretch air mesh on top for easy comfort.
Solid all-around sneaker
Reviews of the Glycerin 15 praised the support for high arches and the overall improvements on this version. Comfort and appearance were also highly rated by customers. They are as rubbery and flexible as you'd want while still being solid enough that they can take on uneven terrains.
Cost and Value
This product is extra comfortable and they do deliver excellent support. They are light so they are great for running and are available at a fair price. If you have arch issues or even plantar fasciitis, this is a great, stable option that can give you the aid you need in a sneaker.t.
5

. Mizuno Wave Inspire 14
Breathable
Flexible
Lightweight
Provide stability
Address overpronation
Wide options available
Can be narrow for some with wide feet
This is one of the best options out there for those of you with high arches. It addresses your issues and provides you with the comfort and breathability you also need during your runs. The Mizuno Wave Inspire 14 will provide you with a smooth and cushioned, yet very stable ride.
Read more
Overpronation support
This shoe specifically helps you address your high arches and overpronation. They were specifically designed to address the problems runners with high arches typically complain about. It comes available in lots of color options as well as in wider options--so it can virtually fit almost any foot. They are lightweight and their Cloudwave tech offers more stability. They have an air mesh upper for added breathability and flexibility.
Company
In business since 1906, this is a company committed to quality athletic shoes that support active individuals to the fullest. Great company with a serious corporate philosophy, "Contributing to society through the advancement of sporting goods and the promotion of sports." You almost will never go wrong with any product from Mizuno.
Cost and Value
They are priced on the high end of the average price spectrum but are definitely worth the investment. They can hold up very well, won't get holes in them too quickly. You can really put the miles on and they won't hold you back from your goals as they are very lightweight as well.


The external heel counter clutches the heel for a more confident fit
The Biomorphic upper offers a secure yet flexible fit
Propulsion Trusstic technology helps with smooth take offs
Impact Guidance System helps to enhance a runner's natural gait
Sizing runs slightly smaller than the previous version
ASICS GEL-KINSEI 6 is another ideal pick for high-arched runners. Matching a shoe's properties with the runner's running style will increase running efficiency, comfort, and contribute to decreasing the risk of injury. They are very supportive, but at the same time, they cushion the right amount.
Read more
Gel Technology
ASICS's famous Gel cushioning system makes you comfy in every step. The Kinsei 6 is really one of the best solutions for high arches. Besides, if you run relatively long distances and want to do your feet a favor, you may want to take these into consideration.
Features
They have the flexibility you'd look for with a FluidFit upper and a multi-directional stretch mesh upper and rearfoot.
They are also designed to reduce the stress your joints absorb during impact.
Cost and Value
The upgraded version improves upon durability and comfort. These are designed to provide runners with a seamless and smooth ride. Competitively priced, they are worth your time to take a look.
7

. Nike Air Zoom Pegasus 34
Simple and successful sole structure gives the shoe a smaller price tag
The lighter weight of the shoe makes for faster running
Air pocket in sole reduces the shoe weight and creates extra cushioning
Flymesh ventilates the foot
Structure only in the heel for flexibility and support of the heel
Reflective stripes for greater visibility on the road
Merely a few reviews spoke of sizing issues with the shoe (runs small)
The Nike Pegasus line of shoes dates back 34 years (hence the number in the name), making it one of the oldest line of shoes manufactured. Additionally, the Nike Air Zoom Pegasus 34 is a simpler and less expensive shoe that still contains the tried and true construction that Nike has to offer. There's no extravagant technology that makes the shoe more expensive. This is the shoe for runners who simply want to run.
Read more
New, lighter design
An extra speed boost is guaranteed while wearing these Nike running shoes thanks to an impressive reduction in its weight. The mesh toe box contains more holes for ventilation. The flywire on the sides of the shoes is slightly more hidden than in the previous 33 version. And the external heel counter wrap is smoother.
Excellent composition
As per Nike's classic sole layout, the Pegasus 34 is designed with pods and squares along the medial side in two patches with a stripped pad along the lateral size. This design seems to be a proven success so they certainly stick with it. The sole is durable yet lightweight. It is also versatile between the track, the road, and the treadmill. Additionally, the "Air Zoom" in the name refers to the subtle air pocket in the sole of the shoe to reduce the weight of the shoe itself and to provide more a more cushioned landing pad.
Cost and Value
As for the upper of the Pegasus 34, the Flymesh offers flexibility and stability by wrapping around the entire shoe with only one seam behind the heel. The mesh is a fairly stiff material with a few extra ventilation bubbles above the toebox. The only structure in the upper is in the heel. Many reviews praised this, saying it's just enough structure to slip on the shoe without crushing the heel. Additionally, the heel displays stripes of reflective material for greater visibility of road runners. This option can be pricey, but the quality of features it offers is worth the investment if you need a specialized option.

Well-cushioned
Removable insole
Space to insert custom orthotics
BioMoGo midsole
Crashpad
Breathable
Not as durable as many other options
These shoes are an excellent option for runners with high arches because they provide the cushioning you need along with the levels of comfort you are looking for. You can also remove their insole if you prefer to insert your own orthotic or insole. The Brooks Ghost 10 high energized cushioning will really make a difference in your ride.
Read more
Cushioning
These shoes are well-cushioned, which is what those of you with high arches need! Their removable foam insole combined with their BioMoGo midsole and cushioned collar and tongue all come together to form a highly cushioned and responsive shoe.
Smooth run
They also feature a crash pad that allows for easy transitions and smooth runs. The toe box has plenty of room as well, so you have space for added comfort, They certainly won't pinch your feet and the support will translate into even and balanced workouts.
Cost and Value
This shoe is also moderately priced, so you are getting a great shoe at an awesome price point. They are sturdy and comfortable, not bulky at all. They can deliver a delicate, smooth run that you will certainly enjoy.

Zero Drop
Great choice for high arches
Roomy toe box allows for free movement
Increased breathability mesh upper
Lightweight and responsive
Running with the Torin 3.5 has improved with this update of the Altra. The shoe maintains the roomy toe box with ample arch support and lightweight feeling. For runners with a preference for zero drop shoes, these are the ones for which you are looking.
Read more
Improved design
This updated version of the Altra Torin includes an improved Footpad outsole, mesh upper, and midsole. The enhanced breathability of the upper allows for increased comfort while running. The Footpad outsole forms better to bones and tendons for natural flexibility. The new model provides great support for people with high arches. Other than these updates, the Torin 3.5 maintains the cushiony, responsive, and lightweight feel.
Innerflex
The grooves allow for increased flex in the midsole. So your foot can bend and flex where needed which will undoubtedly improve your speed and efficiency.
Cost and Value
Fairly priced, this product is incredibly comfortable, relieve stress points, and are good choices for runners looking for zero drop shoes. They also offer great color combinations that improve upon their appearance. Designed with a ton of technology, they offer support and improved performance.


GEL cushioning under rearfoot for added comfort and shock absorption
Able to use your own custom orthodics with this product
Ideal for those with higher arches
AHAR abrasion resistant compound placed in high wear area on the outsole
Some found the shoe a bit narrow in the midfoot
The Asics Gel Venture 5 ensures an excellent running experience on harsh roads and trails thanks to a combination of intuitive features, such as a plush underfoot cushion. Compared to previous models in the ASICS Gel Venture series, this is one of the most comfortable options available to runners looking to conquer some of the most uncomfortable running terrains.
Read more
Upper
The selective use of highly resilient materials to form the Gel Venture 5's upper ensures that the wearer's foot stays protected for hundreds of miles on the trail. Even in the face of heavy use on hardcore terrains, this portion of the shoe shouldn't lost its luster. Additionally, a soft inner lining ensures terrific comfort and high breathability.
Midsole
In order to provide the necessary comfort and responsiveness, these trail running shoes utilize the commonly implemented EVA foam for its midsole. Impact protection and overall comfort are further enhanced with the aid of an extra cushioning system, making the Gel Venture 5 one of the best models on the market right now.
Cost and Value
Trail running shoes have a lot packed into them, and for good reason: they must be depended on in a clutch moment, where one slip or stumble could lead to potentially serious injury. As such, they are loaded with aggressive lugs and outfitted with protective elements many running shoes simply would not have. This also leads to very expensive shoes. But trail runners rejoice: the Venture 5 comes in at a surprisingly low price point! In fact, shockingly low, if one bargain hunts online. In fact, this is one of the most affordable trail-running shoes on the market. Heck, you may just want to buy a pair to have on-hand, trail runner or not, in case the mood strikes you one fine Spring day and a nature walk seems in order.
Criteria Used for Evaluation

Support
Unlike flat feet, where the main focus is to carry and support the center of the foot, High arches need a different kind of support. Since the center of this type of foot is much higher, it then allows the stress and weight to push down more of the heel and ball of the foot. This puts a strain on more than one area, requiring the appropriate type of support to prevent any related issues from developing later on.
As far as the right support goes, The center of the foot must have the appropriate height of insole to carry it, not allowing it to go unsupported while holding the body's weight.
Additionally, the forefoot and heel must also have the right amount of support and cushioning as well. These two parts of the foot are, in most cases, under strain from having the arch formed in a way which presents more load down onto the heel and ball.

Breathability
Like any other great choice in running shoes, they must be able to breathe. With constant updates and new technologies, footwear is no stranger to designing progression and lightweight materials.
The choices will almost always have an upper portion that is constructed from whatever the newest trend in textiles and fabrics, also using the latest methods to put it all together.
Some models have an upper that is made up of a design which has such good airflow, you can almost see right through it. Others are made up of layers, containing mesh and other breathable and lightweight materials.
Whatever the design, the best models should always provide decent airflow and ventilation to maintain a comfortable run

Comfort
If you're going to wear them for running, they need to be comfortable. The right support for higher arches is one thing, but having the comfort to go along with that support is what you really need, especially to get you down the road efficiently.
Along with that center support, we looked for shoes that also provide plenty of cushioning for the heel and forefoot, which are carrying the strain from that higher arch pushing down.
Every brand has their own proprietary design as far as midsoles and cushioning systems go. The big thing that we look for is whether or not that design holds up after continuous use, and if the cushioning is plush, but not so soft that it doesn't support enough.
The type of cushioning a runner needs depends on not only the arch type, but the way the foot rolls, or pronation. The placement of the cushioning depends on whether your foot rolls inward, or underpronation, or if it rolls outward, or overpronation. However, neutral pronation is when the foot does not roll excessively inward or outward.
For runners who need support for high arches, the cushioning should not be overly stiff, nor should it have bulky or heavy cushioning. This may lead to excessive pronation that was not originally there. However, most runners with high arches need additional cushioning on the outside of the running shoe to prevent excessive inward rolling of the foot. Many runners with high arches experience underpronation, so cushioning in this position will counteract that.
Many neutral running shoes feature a single layer midsole. The material depends on the company. Some examples include air cushioning, gel cushioning, foam cushioning and glycerin. However, many companies have come up with their own proprietary technology to provide a unique cushioning. Another way to add cushioning is inserts and insoles, which not only provide additional cushioning but arch support depending on the runner's needs. The best way to find which type of cushioning works best for you is to try on a variety of shoes with different cushioning.

Stability
If you have higher arches you often need to ensure you have more stability. High arches don't allow the foot to make much contact in the center of the food, so a good model needs to make up for that by filling that gap and providing that necessary stability. That stability is also aided greatly by good positive traction from a sturdy and a well-designed outsole. With that higher support, we also looked for models that offer a steady running platform to ensure a natural and confident stride.

Flexibility
For runners with high arches, flexibility is also a very important component. Flexibility in running shoes helps offset the rigidity/stiffness in a runners foot. It will also help evenly distribute impact. When looking for a flexible shoe, the most noticeable feature is the upper. Is it soft? What material is it made out of? Most flexible shoes have a mesh or synthetic upper. Also, the outsole and midsole should be flexible to allow for natural foot movement. Can you bend the shoe in your hands? However, again, the best way to see if the shoe is flexible enough is to try it on.
Expert Interviews & Opinions
Most Important Criterias
(According to our experts opinion)
Experts Opinion
Editors Opinion
Users Opinion
By Default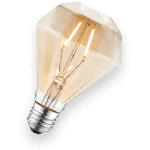 Support, Support, Support!
Did you know that not every single running shoe is designed the same? If you have a high-arch, it's critical to find a running shoe that has the proper support. in the right areas. When there is a lack of support in certain areas, it can actually cause more tension on the foot, resulting in added pain or discomfort. If you are ever uncertain as to what type of support you need, it may be best to get your feet checked.
Consumer Reviews Speak Volumes!
One of the best ways to know whether a shoe is worth it is through reviewing the consumer reviews. Since these runners have experience running different races, training, or working out, they can provide valuable insight as to the sizing, durability, comfort, breathability, or even the support.
Other Factors to Consider

Support
A visit with a podiatrist or a free gait analysis can help you to diagnose a high arch that may need a specific type of shoe. If you are unable to get a diagnosis, it is possible to check–simply take a look at your wet footprints. A curved, narrow print with just a skinny strip connecting the heel and ball of your foot show a high arch and a foot that is likely to supinate.

Features
For runners, having the right running shoe is important for the prevention of injuries and ensuring that they can train correctly and safely. Many shoe companies create products that are specifically designed for supination and high-arched feet, thus providing the different type of cushioning and flexibility that meet those specific needs.
Another important aspect is the shoe's shape or the last shape. For runners with high arches, it is best to find a shoe with a curved last. This particular shape allows a runner to have a neutral pronation. Another feature to consider is the slip last, or how the fabric wraps around the foot and provides a more sock-like feel. This particular design allows for flexibility, cushioning and comfort.
When shopping for a pair of running shoes, it may be overwhelming with the number of choices. But remember to consider what you will be using your running shoes for, and if at all possible, consider buying two sets of shoes to cover different workouts and/or terrains. Again, for runners with high arches, make sure you thoroughly test out a variety of cushioning and concentrate on shoes that are a bit more flexible. As with all running shoes, the best way to ensure you are getting the most out of your shoe is to purchase a new shoe approximately every 300-400 miles. Shoes that surpass that amount of mileage may end up causing injury and/or discomfort.

Ride
Once you have determined that you need a neutral cushioned shoe, it's time to go test out shoes! It is usually a good idea to do your shoe shopping in the afternoon or in the evening when your foot has swollen to get the best fit.
When shopping for a pair of running shoes, first you should check your current pair of running shoes. If the outside of your shoes shows most of the wear, that is a sign that under pronation is the problem; in such situations, one should look for running shoes that supply neutral cushioning, which will help solve to that issue. With recent technological developments, running shoes are more advanced than before, providing with runners many types of shoes that can help reduce the risk of injury. Although the largest running shoes selection is available online, it may be the best to visit a physical store to have a salesperson analyze your stride to better identify your needs as a runner.
Frequently Asked Questions
q:
Can't I just buy some kind of insole to support my arches?
a:
Investing in a shoe with a proper insole support means you are choosing a long-term and more effective solution over one that might provide minimal relief to your pain. Choosing a shoe that is meant to support your foot also means you will perform better overall as a runner.
q:
Do most brands have an option which is good for high arches?
a:
While many manufacturers put out at least one of their models which is suitable or even ideal, our list contains the 10 best-rated ones. There are plenty of other options available out there.
q:
I want to give minimalist shoes a try. Is that possible with higher arches?
a:
Remember, you'll need to have that support for the center of the foot, as well as enough cushioning and shock absorption for the heel and forefoot. Minimalistic shoe designs typically don't provide this amount of support.
q:
Are the same models available for both men and women?
a:
Oftentimes the only significant difference between models sold for a specific gender is the sizing. A men's sized shoe to women's sized shoe conversion is very simple, a women's size is numerically 1.5 to 2 sizes bigger. Example a men's 7 is a women's 8.5 to a 9. With this information, it should be easy for a runner to choose the shoe best fitted for them, regardless of the gender it is marketed towards.
Subscribe to our newsletters