11 Best Running Shoes for High Arches
last updated:
Mar 12, 2021
Investing in a pair of running shoes for high arches can solve a myriad of problems. If your arches are not supported, it can cause pain not only in your feet but in your knees, hips, and lower back as well. High arches can also affect your gait and cause many runners to overpronate. We wanted to make sure that we selected trainers that not only give your arches a little more comfort and impact absorption but also help to guide your foot to a nice and even gait. The trainers that we selected provide runners with excellent shock absorption and utilize supportive frames to help even out your gait.

In this guide, we have selected some of of the very best running shoes for high arches to help eliminate foot pain.
In a Hurry? The test winner after 13 hrs of research
Hoka One One Clifton 7
Why is it better?
Springy midsole
Excellent energy feedback
Guide Rails
Breathable upper
In a
Hurry? Editors choice:
Test Winner: Hoka One One Clifton 7

6
Researched Sources
2.1K
Reviews Considered
13
Hours Researching
15
Products Evaluated
Support
Breathability
Comfort
Stability
Flexibility
By Default
All You Need To Know About High Arches & Running
Click here to see more
Top 11 Running Shoes with Arch Support
Criteria Used for Evaluation

Support
Unlike running shoes for flat feet, where the main focus is to carry and support the center of the foot, high arches need a different kind of support. Since the center of this type of foot is much higher, it then allows the stress and weight to push down more of the heel and ball of the foot. Puts a strain on more than one area, requiring the appropriate type of support to prevent any related issues from developing later on. So bear this in mind when you're shopping for the best shoes for high arches.
As far as the right support goes, the center of the foot in running shoes with arch support must have the appropriate height of insole to carry it, not allowing it to go unsupported while holding the body's weight. Additionally, the forefoot and heel must also have the right amount of support and cushioning as well. These two parts of the foot are, in most cases, under strain from having the arch formed in a way that presents more load down onto the heel and ball.
If you get the shoe that provides the best support for runners who overpronate, you will end up with a useless pair of shoes--so make sure you are considering your support needs and try and figure out the level of support you need as well.

Breathability
Like any other great choice in running shoes, they must be able to breathe. With constant updates and new technologies, footwear is no stranger to designing progression and lightweight materials. The choices will almost always have an upper portion that is constructed from whatever the latest trend in textiles and fabrics, also using the latest methods to put it all together.
Some models have an upper that is made up of a design which has such good airflow, and you can almost see right through it. Other arch support running shoes are made up of layers, containing mesh and other breathable and lightweight materials. Whatever the design, the best models should always provide decent airflow and ventilation to maintain a comfortable run
It is important to note that shoes made for specific weather or environments may be less breathable simply because they have to meet the needs of the runners who like to run in those distinct environments.
We don't have any drastically different running shoes on our list, but we wanted to mention this because some shoes are less breathable than others. While we did our best to choose the shoes with the best breathability without sacrificing durability or any other essential features, we still want you to take a close look at each shoe's breathability rating to ensure that it is what you need.

Comfort
If you're going to wear them for running, they need to be comfortable. The right support for higher arches is one thing, but having the comfort to go along with that support is what you need, especially to get you down the road efficiently. Along with that center support, we looked for shoes that also provide plenty of cushioning for the heel and forefoot, which are carrying the strain from that higher arch pushing down.
Every brand of running shoes with high arch support has its proprietary design as far as midsoles and cushioning systems go. The big thing that we look for is whether or not that design holds up after continuous use, and if the cushioning is plush, but not so soft that it doesn't support enough.
The cushioning a runner needs depends on not only the arch type, but the way the foot rolls, or pronation. The placement of the cushioning depends on whether your foot rolls inward, or underpronation, or if it rolls outward, or overpronation. However, neutral pronation is when the foot does not roll excessively inward or outward. For runners who need support for high arches, the cushioning should not be overly stiff, nor should it have bulky or heavy cushioning. It may lead to excessive pronation that was not originally there.
However, most runners with high arches need additional cushioning on the outside of the running shoe to prevent excessive inward rolling of the foot. Many runners with high arches experience underpronation, so cushioning in this position will counteract that.

Stability
If you have higher arches you often need to ensure you have more stability in your running shoes. High arches don't allow the foot to make much contact in the center of the foot, so a good model needs to make up for that by filling that gap by providing that necessary stability.
That stability is also aided dramatically by excellent positive traction from a sturdy and a well-designed outsole. With that kind of support, we also looked for models that offer a steady running platform to ensure a natural and confident stride.
And as usual, we also took a good look at actual user reviews so that we could present you with information based on real users. If you are tired of dealing with your ankles rolling and fearing you will one day get injured, make sure that you purchase a pair of shoes that offer the right stability you need. If you are worried that your shoes are going to be heavier and hold you back, remember that the selections on our list are designed to remain as lightweight as possible.
If you have high arches, you won't really be able to use the lightest and most minimalistic shoes out there since you need additional support and stability features--but we can assure you that we will always update our list to ensure you aren't sacrificing anything to get the stability that you need in a running shoe.

Flexibility
For runners with high arches, flexibility is also an essential component. Flexibility in running shoes helps offset the rigidity/stiffness in a runners foot. It will also help evenly distribute impact. When looking for a flexible shoe, the most noticeable feature is the upper. Is it soft? What material is it made out of? Most flexible shoes have a mesh or synthetic upper.
Also, the outsole and midsole should be flexible to allow for natural foot movement. Can you bend the shoe in your hands? However, again, the best way to see if the shoe is flexible enough is to try it on.
One thing we want to point out is that since you have high arches, you will need additional features to ensure that you get the support and stability you need. After all, the point of using a running shoe designed for runners with high arches is not only to address the pain and symptoms you are having but also to ensure that you can prevent them from occurring again. Since your shoes require a little more than a minimalistic running shoe, you will find that the shoes on our list might be a little more rigid when compared to the most flexible running shoes out there.
It is precisely due to the additional feature needed to make perfect running shoes for high arches--so don't worry. And, if you are worried, we want you to know that we considered the additional weight added by the other components and did our best to provide flexible yet stable and supportive shoes for you to choose from.
Expert Interviews & Opinions
Most Important Criteria
(According to our experts opinion)
Experts Opinion
Editors Opinion
Users Opinion
By Default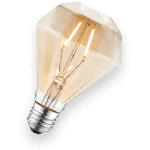 Support, Support, Support!
Did you know that not every single running shoe is designed the same? If you have a high-arch, it's critical to find a running shoe that has the proper support in the right areas. When there is a lack of support in certain areas, it can actually cause more tension on the foot, resulting in added pain or discomfort. If you are ever uncertain as to what type of support you need, it may be best to get your feet checked.
Consumer Reviews Speak Volumes!
One of the best ways to know whether a shoe is worth it is through reviewing the consumer reviews. Since these runners have experience running different races, training, or working out, they can provide valuable insight as to the sizing, durability, comfort, breathability, or even the support.
Other Factors to Consider

Features
For runners, having the right running shoe is vital for the prevention of injuries and ensuring that they can train correctly and safely. Many shoe companies create products that are designed explicitly for supination and high-arched feet, thus providing the different type of cushioning and flexibility that meet those specific needs.
Another important aspect is the shoe's shape or the last shape. For runners with high arches, it is best to find a shoe with a curved last. This particular shape allows a runner to have neutral pronation. Another feature to consider is the slip last, or how the fabric wraps around the foot and provides a more sock-like feel. This particular design allows for flexibility, cushioning and comfort.
When shopping for a pair of running shoes, it may be overwhelming with the number of choices. But remember to consider what you will be using your running shoes for, and if at all possible, consider buying two sets of shoes to cover different workouts and terrains. Again, for runners with high arches, make sure you thoroughly test out a variety of cushioning and concentrate on shoes that are a bit more flexible.
As with all running shoes, the best way to ensure you are getting the most out of them is to purchase a new shoe approximately every 300-400 miles. Shoes that surpass that amount of mileage may end up causing injury and discomfort.

Ride
When shopping for a pair of high arch trainers, first you should check your current pair of running shoes. If the outside of your shoes shows most of the wear, that is a sign that underpronation is the problem; in such situations, one should look for running shoes that supply neutral cushioning, which will help solve to that issue.
With recent technological developments, running shoes are more advanced than before, providing with runners many types of shoes that can help reduce the risk of injury. Although the largest running shoes selection is available online, it may be best to visit a physical store to have a salesperson analyze your stride to identify your needs as a runner better.
Frequently Asked Questions
q:

Can I just buy an insole to support my high arches?

a:

While there are insoles and inserts you can match with your running shoes; the ideal option is to get a pair of running shoes that fit your needs and supports your arches without any additional accessories.

If you need further support, there are also running shoes with arch support on our list that are compatible with extra insoles--but keep in mind that this may add additional weight to your shoe, which may drag you down--especially if you like to run long distances.

Bear in mind that people with high arches are prone to developing plantar fasciitis so it's smart to consider plantar fasciitis inserts in advance.
q:

Do all brands have an option for runners with high arches?

a:

As you see from our list of reviews, there are a lot of brands that offer running shoes for runners with high arches. However, with all the brands available to choose from we really can't tell you if every skill brand offers a practical, comfortable, and durable pair of running shoes for runners for high arches--so we encourage you to consider the selections on our top ten list.
q:

I want to give minimalist shoes a try. Is that possible with higher arches?

a:

Remember, you'll need to have that support for the center of the foot, as well as enough cushioning and shock absorption for the heel and forefoot. Minimalistic shoe designs typically don't provide this amount of support.
q:

Are the same models available for both men and women?

a:

Often the only significant difference between models sold for a specific gender is the sizing. A men's sized shoe to women's sized shoe conversion is effortless, a women's size is numerically 1.5 to 2 sizes bigger. Example a men's 7 is a women's 8.5 to a 9. With this information, it should be easy for a runner to choose the best fitted high arches shoes for them, regardless of the gender.
q:

Do they have any children sizes?
Subscribe to our newsletters