10 Best Track and Field Shoes Tested & Rated
last updated
Jan 27, 2019
Whether it's for pleasure or to compete, may runners out there enjoy partaking in track and field events. Regardless of age, this is an activity anyone can enjoy and that will help you burn calories as well as improve your overall fitness level.
However, if you choose to partake in these types of events then it's important to be aware of the best track and field shoes available—like all other
activities,
the proper footwear is of great importance if you want to safely excel in any activity.
When it comes to track and field, the wrong shoe will make or break your
performance.
The best track and field shoes will protect your knees, hips, back, and allow you to perform to the best of your ability. On the other hand, the wrong shoes may lead to injury as well as hinder your performance.
This is the best product on our list that is currently in stock:

New Balance Vazee
Why is it better?
• Comfortable
• Flexible
• Lightweight
• Holds up to pins
• Versatile
• Secure fit
• Durable
In a
Hurry? Editors choice:

Test Winner: New Balance Vazee

55
Researched Sources
1300
Total Readers
20k
Reviews Considered
20
Hours Researching
10
Products Evaluated
Compatibility
Size
Features
Advanced Features
Outsole
By Default
In Depth Review Top 10
Nike Zoom Superfly Elite
New Balance Vazee
Adidas Adizero MD 2
PUMA TFX Sprint V4
Reebok Twistform Blaze 2.0 Bright
Saucony Velocity
ASICS Hyper MD 6
PUMA Evospeed Star V4
ASICS Throw Pro
Saucony Ballista
Table of contents
Criteria Used for Evaluation
Other Factors to Consider
Frequently Asked Questions
Sources
Top 10 Picks
1

. Nike Zoom Superfly Elite



• Comfortable
• Lightweight
• Breathable
• Durable
• DynamicFit technology
• Removable spikes
• Designed for short distances
• Pricey
These shoes are built for speed and will make you fly during your next sprint. They are comfortable, lightweight, and durable--and well worth the investment.
Read more
Comfort and Stability
These shoes are breathable thanks to their flymesh upper and their DynamicFIt technology allows them to deliver a secure fit. It has a stiff plate that can hold up to 8 removable spikes. They are rigid and flexible where they need to be--to ensure your comfort during your sprints.
Durability and Quality
These shoes are durable for sprinters and are made with high-quality materials that are built to last. They are a great investmnt for any runner looking for a pair of shoes that will last an hold up to all the wear and tear that lies instore!
Value
These are pretty pricey and are well-worth the investment given their durbaility and superior comfort and support.



• Comfortable
• Flexible
• Lightweight
• Holds up to pins
• Versatile
• Secure fit
• Durable
These sprinters are also meant for speed and provide optimal comfort and flexibility. They are built for speed and will keep you comfortable during your training and events.
Read more
Comfort and Stability
These shoes come with a full plate that can hold up to 8 pins. They are flexible, comfortable, and easily adaptable to different terrains. They adjust to your foot shape and provide a snug and secure fit. They are comfortable and versatile enough to be used in races between 100-800 meters.
Durability and Quality
These are made of high quality and durable materials that are designed to hold up to all the wear and tear that avid runners subject their footware too day in and day out.
Value
These are also priced a bit high, but well worth the price. Investing a bit more upfront for the best quality will more than pay for itself in the long run!



• Affordable
• Comfortable
• Flexible
• Stable and supportive
• Durable
• Heavier, so not meant for sprints
These mid-distance spikes are a more affordable option on our list that provide comfort, flexibility, and will help you push your performance to another level.
Read more
Comfort and Stability
These shoes are highly comfortable and provide both stability and support. They are comfortable enough to run distances between 800-1500 meters thanks to their additional cushioning that provides support and protection. The store energy and help you comfortably keep you on your toes.
Durability and Quality
These are the most durable option in our top three, although they do weigh a little more. This additional weight is a problem for some runners but lends itslef to a more durable shoe.
Value
These come at a great price, although they can get pricey if you choose a really unique design.



Comfortable
Fit as expected
Affordable
Lightweight
Eye catching colors
Several buyers had trouble with the spike plate
A few reviews claim the shoe size did not fit their feet
When looking at these shoes, the PUMA cat logo and bright colors present a very attractive form of footwear! This track shoe has a synthetic sole, a compression-molded midsole, and only weighs seven ounces.
Read more
Comfort and Stability
These shoes incorporate very lightweight features and include a spike plate. The spikes are also removable or replaceable for added comfort and stability.
Durability and Quality
Most reviews reported a good fit, strong design, and holds up well after several races. Some of the buyers felt the spike plate was too loose and posed a durability issue with long distance runs.
Value
Finding running shoes at a better value than PUMA Men's TFX Sprint V4 is unlikely. Buyers reported the product to be well-priced and affordable.
5

. Reebok Twistform Blaze 2.0 Bright



Variety of colors
Buyers report great comfort and durability
Fits well 
Lightweight
One buyer found the insoles tiring on their feet  
Another review claimed the shoes could only lasted three months
If you're looking for an excellent pair of track shoes made for children, look no further than the Reebok Twistform Blaze 2.0 Bright footwear! These shoes have a well-designed spiral insole that helps a young runner move more quickly and smoothly.
Read more
Comfort and Stability
Buyers report these running shoes can be worn comfortably all day! Theyhave a strong sole and cushioned support that keep your feet protected and comfortable fromt he start of your run to its finish.
Durability and Quality
These track shoes tend to last longer especially if rotated out with other sneakers. They hold up well as solo shoes compared to others worn and used in the same manner, making them a great choice for runners of all kinds.
Value
The price isn't very low nor too high. Customer say the price is great for the value and that is it a great shoe to have on hand and as part of their running gear collection.



Excellent comfort and performance for mid-distance runners and jumpers
Good value for their affordable cost
Their colors and design will get a lot of compliments
They tend to run small and narrow
These shoes are an excellent choice for mid-distance runners thanks to their light weight and good support. They're also a great choice for anyone participating in jumping events for the same reasons.
Read more
Comfort and Stability
These shoes seem to run a little small. You might not want to choose them if you have wider feet, as they are also pretty narrow track shoes. They are lightweight and breathable. They have a nice bit of bounce to make for a more comfortable run and good jumps. They provide excellent support, especially considering their weight and price point. 
Durability and Quality
These track cleats are well made but moderately durable. They will hold up well under fairly frequent use, but once they've been used for over a year, you might start to see some cracks in the plastic. The webbing that makes the shoes breathable can be easily torn. The tool included for tightening the cleats may strip out after a little use. 
Value
These shoes are good for their cost. While not perfect in terms of durability and not a good choice for certain foot shapes, they perform very well over a reasonable amount of time. If you need cleats for a teen track and field athlete with growing feet, these are a great option that won't break the bank.



Top rated design
The footwear can actually improve your performance and speed on the track
Buyers find these sneakers comfortable all day long
A number of buyers found the size too small for their feet
ASICS is a name known and beloved among runners and they are well known for their quality shoes. The ASICS Hyper MD 6 continues this legacy and offers runners everything they are looking for in a track and field shoe! These shoes have good soles, plenty of support, a comfortable fit, and an affordable price tag- what more could you ask for?
Read more
Comfort and Stability
These shoes provide the comfort and support your feet need for longer runs and harder workouts while also offering stability for your feet and ankles as you run The soles are designed for optimal traction and shock absorption to keep you moving easily from start to finish.
Durability and Quality
Reviews enjoyed the style of the ASICS Hyper MD 6 and say to design is comfortable and durable and serves them well on their runs. Some did mention that they run a little small and some wear and tear is seen on the soles sooner than expected with rough terrain runs. But all in all, this is a great quality shoe!
Value
You can find the ASICS Hyper MD 6 track and field shoe in a wide range of prices depending on where you buy and what style and color you choose, so it should be fairly easy to find something within your price range that fits your unique style and flare!



Comfortable
Recommended for entry level track and field runners
These shoes are useful in multiple track and field events
One buyer found that their size was too big when bought online
These running shoes are perfect footwear for teenagers looking to become a track runner and that need an entry level track spike. The PUMA sneaker has synthetic material including a synthetic sole as well as spikes.
Read more
Comfort and Stability
Buyers report comfort and general appreciation for these shoes. The spike plate was found to be better than in other shoes by one reviewer.
Durability and Quality
The spikes in these shoes are versatile and can be applied to multiple track and field activities including sprints, long-distance running, and even hurdles or jumps.
Value
These track and field shoes are very affordable and few choices come at a better value than these particular sneakers.



Unisex styling
These running shoes are great for discus/shot put athletes
Reviewers comment on the good fit and comfort of the footwear
Buyers report good long-term use
Some reviews mentioned wider feet felt cramped in these sneakers, so not all buyers found the fit very comfortable
The structure of these running shoes allow a runner to turn more quickly and easily. If you're looking for great shot put or sprint shoes, you can't go wrong with ASICS Throw Pro! These track shoes have a rubber sole and synthetic material with a hook-and-loop fastener.
Read more
Comfort and Stability
The ASICS running shoes fit well and have more stability when a runner rotates around a track. Buyers reported the shoes to be very comfortable.
Durability and Quality
The quality of these shoes shine through when athletes are looking for discus/shot put footwear. For those searching greater support from their footwear, ASICS track shoes will meet their needs.
Value
Some buyers felt the price was great, but the value was more expensive than the PUMA TFX Sprint V4 running shoes. Compared to the other track and field footwear on this list, these are on the more pricey side.



These shoes are designed for extra comfort
Very affordable price, and excellent quality
The Saucony track shoes are highly durable and dependable
Multiple buyers found that the size of the shoes ran too small
The tough and ready runners and athletes will love the look and feel and performance of the Saucony Ballista track and field shoes. These shoes are great footwear and will serve you well for any track and field events including runs, sprints, jumps, and any other event you have lined up!
Read more
Comfort and Stability
These shoes are lightweight and breathable, and have the support and flexibility you want and need in track and field footwear. The design allows for greater range of motion and reduces shock impact with every step you take.
Durability and Quality
The Saucony Ballista shoes are designed to take a beating and can handle the wear and tear and abuse of track and field events and long training sessions. They are made to last and will serve you well, whether you are looking for new training shoes or competition shoes these are a great choice to consider.
Value
The cost for the Saucony Ballista track and field shoes can vary depending on what style you get an where you buy them. But most users say they are very affordable compared to other shoes they have purchased and they offer a great value and are a smart investment for anyone who loves track and field events!
Criteria Used for Evaluation


Compatibility
Running spikes are specifically designed to help you move faster on uneven surfaces.
Track and field shoes are a great way to improve your running and will enhance your performance and endurance. When searching for the right pair of track and field shoes for you it's important you take your own needs and considerations into account. The right shoe for you will push your training to another level and allow you to reap all of the benefits they provide. They will lower your risk of injury and ensure you are comfortable during your competitions as well.
Many runners tend to overlook the following important factors when searching for the best pair of shoes for them:
Make sure to try on new shoes in the afternoon or after a competition because your feet will have swollen to their largest size at this time.
When shopping at a store make sure to bring the socks you would normally wear on your workouts. This will allow you to ensure you get the right size and that the shoe fits comfortably with them.
Ensure the toe box is wide enough by wriggling your toes. They should be able to move around comfortably without being too loose.
Make sure the shoe provides you with a secure and comfortable fit–while some have a break in periods, these periods shouldn't be long.
Take a walk around the store while wearing the shoes you are considering. If you are at a running store you may even be able to take a short run with them to make sure they are the best option for you.
Running spikes are specifically designed to help you move faster on uneven surfaces. They provide you with optimal grip and enhance your stride turnover when running. They are also lighter than normal running shoes which also helps increase your speed.


Size
Getting the right sized shoes that give you the right fit is critical to having a successful run every time you head out the door!
Fit and size are some of the crucial factors that most athletes look at when shopping for any sporting sneaker. Running spikes are made to offer a snug fit to the foot and still over maximum control of the foot.
While still be the most comfortable shoes for your feet hence not interfere with your running session. Fit plays the major role in how comfortable the shoes are , that is why getting the right size of running sneakers is paramount. While looking at the fit, it's also worth considering pin placement and number of pins in a spike; usually either six pin or four pins. Four pinned spikes tend to have the pins towards the center on the spike plate, best for runners for supinating (under pronate). Which ones you go for is down to personal preference, comfort, and fit. Try fitting on the sneakers/ track spikes while shopping in the store or mart before any buying that is if you are making a physical purchase.
Most running stores will encourage their buyers to try the shoes before buying the shoes. If there's a jogging section inside the store, then you can use that will great opportunity to fact check on the fit of the shoe. If you will be making an online purchase, check if the return policy covers fitting problems, also make sure you try the shoes' fit with laces on and without the laces, so that to avoid having a size smaller when you tie up the laces. Make sure when you tie up the laces you can still enjoy the free natural movement of your feet. Getting the right sized shoes that give you the right fit is critical to having a successful run every time you head out the door!


Features
There are several types of running spikes to choose from, and that's because there are different types of running to engage in.
Below you will learn more about the different types of spikes out there.
Spikes for Sprinting.
Short distance races focus on speed, so it's easy to assume these spikes are geared towards distances between 100-400 meters. They are the lightest running shoes out there and are designed to enhance alertness–which is why they are stiffer and minimally cushioned. The spike plate is typically located to the front of the shoe and have the highest number of spike-pins so they can withstand extra force and provide maximum grip.
Spikes for Middle Distance Runners
These are pretty lightweight and have extra padding on the heel section of the shoe. This means they have more cushioning, which will allow them to cover 800-1500 meters. They are less rigid than sprinting spikes and their spike plate isn't as far forward which allows you to maintain a moderate speed.
Spikes for Long Distance Runners.
These are perfect for running events that cover 1500-10,000 meters because they provide maximum cushioning as well as a great grip for all types of terrain. They are designed so handle force for longer periods of time and thus have more durability. They are heavier but are sometimes grouped with spikes for mid-distance running.
All-Rounder/ Versatile Spikes
These have cushioned soles with front spikes that are more aggressive. They can be considered versatile and are meant to work well on all tracks as well as for athletes looking for spikes they can use for multiple sporting events–from long-jumps and sprinting to steeple-chase and hurdles.


Advanced Features
All track and field shoes have spike pins on the bottom of the shoes–and these spike pins/studs come in specific sizes.
Advanced features such as spike size and type can have a big impact on how your shoes feel during your run as well as how you perform during adverse conditions such as wet or muddy trails. All track and field shoes have spike pins on the bottom of the shoes–and these spike pins/studs come in specific sizes. Each size is desgined to offer special beenfits:
6mm pins: These are ideal for cross-country events in dry terrain. They work best on tracks and most tracks or centers do not allow athletes to use pins that are longer than this.
9mm pins– These are great for cross-country racing and provide excellent grip on wet and muddy terrain.
12mm to 15mm pins – These are perfect for running in steep hills or fell terrain–specifically the steeple-chase race. These pins are designed to be used on difficult terrain, which is why they offer maximum grip.


Outsole
It is impotant to consider how the outsole is made, how the spikes are incorporated into the sole of the shoes you are considering buying.
Running shoes have spikes embeddd into the outsoles as a way to provide added grip and traction during your runs. It is impotant to consider how the outsole is made, how the spikes are incorporated into the sole and how your shoes feel while you are walking and running.
Over time your spikes will wear out and need replacement and this will depend on how often you use them as well as the terrain you typically use them on. Replacement is specifically during track season when you really need them to work. Unfortunately, many athletes make the mistake of failing to replace the studs until they are stubs which makes it extremely difficult to remove the pins. However, some more informed and cautious athletes tend to use new spikes after every race.
The common shoe spikes are:
The Pyramid Spike: these are ideal for cross-country races where there is plenty of grass and dirt ( some can even be used for soccer). However, many sprinters opt for these only when they aren't permitted to use needle spikes. They are known to have good durability and are 1/4 inch in size.
The Needle Spike: unlike the pyramid ones, these offer great traction and can be used on tracks. They come in a 3/16 inch size.
The Christmas tree Spike: this one is a hybrid mix of the other pyramid and needle spikes. Sprinters love these even though some tracks don't allow their use. This 1/4 inch spike is something, but make sure to check the meet rules before using them in a race.
When you think about spike replacement make sure you have a spike wrench since it helps you pull out and install the new spikes.
Expert Interviews & Opinions
Most Important Criteria
(According to our experts opinion)
Experts Opinion
Editors Opinion
Users Opinion
By Default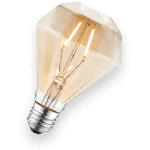 Buying online
While buying a shoe online, make sure to follow the companies measuring guide to find the perfect fit for you. If you fall in between two sizes always go for the bigger one. You should also be sure to read reviews from other buyers to see if they have advice or tips or have run into issues with sizing being off- too big or too small. Also, it would be a good idea to see what the return policy is when you order online so you will know how to return the shoes for a better size if they do not fit you properly once you get them. It can be a challenge to buy shoes online but it can be done with a little extra planning and preparations and care.
Take care of your shoes
After you have invested money into a pair of track and field shoes, you are going to want to take care of them and keep them as clean and in as good of shape as you possibly can. Be sure to follow care instruction labels for your shoes as every shoe is a little different. Never wash track and field shoes in the washing machine. Instead, wipe them down after every use and clean the spikes to keep them in good working order. If you need a deeper clean wash by hand and air dry your shoes.
Mind the spikes
One of the biggest features that set track and field shoes apart from other running shoes is that they have plates with spikes on the bottom soles. These spikes allow for better traction when running on a variety of surfaces during events. It is important to consider the spikes when shipping for your shoes. Some shoes have more spikes than others. Some have larger spikes and some have smaller spikes. All shoes can have different numbers of spikes and a different arrangement on the bottom of the shoe. Only you know what you want and need and like so be sure to check the spikes out to make sure you are getting what you need for your running and competition needs.
Other Factors to Consider


Value
Manufacturers frequently release new models, however, they rarely vary much in their designs. So, if you want to save some money you should consider previous models since they are so similar. You could also consider purchasing gently used secondhand spike–just make sure you try them out and ensure they fit you properly. If you are on a budget make sure you still consider the shoe's usability, comfort, and durability. Additional features from newer models may prove to be what you need, however, make sure you aren't paying more for features you don't need.


Use
As far as track shoes are concerned, sprint spikes are very lightweight and should be used by experienced sprinters. Elite sprinters would use a spike with less of a heel because they are taught to run on their toes since the "heel to toe" running style is not as explosive. Be careful though, sprinter spikes can easily injure a beginner that is not accustomed to running on their toes for an entire race. If you are a novice runner, it is highly recommended that you purchase a spike that has a prominent sole, for safety concerns. Middle distance spikes and distance spikes are normally stiffer, fit more comfortably, and tgeir sole tends to be heavier than those of sprinting shoes.


Features
Before making your purchase it's also important to consider the different ty[es of trainers. Trainers are designed for different types of running styles and thus vary in their structure and performance.
Motion-Control Shoes: these are meant for those of you who overpronate and give you maximum support, stability, and arch support. They are durable and provide plenty of extra support.
Cushioned Shoes: this one provides plenty of midsole cushioning and very little arch support. If you overpronate these will not work for you and are suitable for those of you with high arches.
Performance Training Shoes: these can be used as a training or racing shoe. They're lightweight, provide amazing balance, and can be used for almost any sporting activity. Neutral pronators and mid-distance racers will find these to be the best option for them–and we also recommend every athlete have at least one pair of trainers.
Racing Shoes: These are meant for race days and are specifically designed to push your performance over the edge. They are lightweight, meant for speed, and comfortable.
Stability Shoes: These are well-cushioned and provide you with medial arcg support. They are highly durable and recommended for neutral pronators.


Bottom Line
Running, and cardiovascular activity in general, is vital to keep your heart healthy, reduces the chances of developing osteoporosis, and improves your overall mental health–and if you want stronger legs and healthier lungs then running may be the right sport for you!
Our list of the top 10 best track and field shoes may be your first step to dipping your toe in the world of running and athletics. Be sure to check out all the great shoes featured here and then do your own research and see what else is out there if you still cannot find the track and field shoe that is right for you. It is out there, and we hope this guide has made it a little easier for you to find it!
Frequently Asked Questions
q:
What's the purpose of running spikes?
a:
Track or Running spikes offer a secure fit, maximum control and allows for natural movement. This means they are comfortable, stable, and built for speed.
q:
Can you use cross country spikes for track events?
a:
Yes, you can comfortably use these for track events because their studs are designed to be used on rough surfaces. However, their midsoles will wear down much faster and need to be replaced much sooner.
q:
Do I need to get different spikes for sprints and mid-distance running?
a:
If you're a sprinter who also enjoys mid-distance running competitions you understand this dilemma. It is highly recommended you get two different shoes so you can excel in your competitions.
q:
How many spikes/ studs do my shoes need to have?
a:
Spikes or studs refer to the pins that are wrenched into the shoe's outsole. Shorter events require more spikes–between 6-10 spikes. Distance runners will need between 4-6 spikes in order to shed the weight off of the shoe and middle distance shoes have an average of 6 spikes. At the end of the day, there is no specific number, it all depends on your own personal preference–however, removing the studs will reduce the shoe's traction.
q:
What should I look for when shopping for a track shoe?
a:
When shopping for a pair of track shoes make sure to look at comfort, fit, flexibility, durability, stability, and cushioning. Also consider the weight of the shoe, the features they provide, and your budget.
q:
What types of pins will I need?
a:
In case you are worried about what type of pins/ spikes to use in your race the best option would be to consult with your coach. You can also do a little research on your own and consider the event you will be competing in.
Subscribe to our newsletters