Our Favorite Altitude Watches Tested and Compared
last updated
Oct 11, 2019
Nowadays narrowing the best altimeter watches can be a difficult feat with all of the options you have available to purchase at your fingertips. Lucky for you, we have taken the time to narrow down the top 10 best options currently available.
If you are an outdoor enthusiast, climber, or training for an outdoor race or event, an altimeter watch will help you stay a step ahead of the weather, allow you to know where you are at all times, and even offer a
GPS
and tracking features.
While not all altimeters offer a
heart rate monitor
, many do. To choose our top picks we put in several hours of research and took a look at hundreds of reviews by real-world users. The watches we chose to feature below are truly the best of the best.
Check out the best altitude watches below!
In a Hurry? The test winner after 9 hrs of research

Suunto Ambita3 Peak
Why is it better?
Most accurate altimeter on this list
Easy to set up and use
Lightweight and comfortable to wear with breathable wrist band
Mid-range price for altimeter watches
In a
Hurry? Editors choice:

Test Winner: Suunto Ambita3 Peak

4
Researched Sources
1.7k
Reviews Considered
9
Hours Researching
14
Products Evaluated
Battery Life
Features
Advanced Features
Style
Value
By Default
Top 10 Watches with Altimeter
Most accurate altimeter on this list
Easy to set up and use
Lightweight and comfortable to wear with breathable wrist band
Mid-range price for altimeter watches
No color display
Battery not as long as solar-powered options
This is one of the best GPS watches available for those specifically looking to monitor elevation. It has a FusedAlti™️ for tracking altitude and is extremely accurate. It has a variety of other innovative GPS-related perks such as a trackback feature, compass and the ability to discover new routes. It provides weather information, speed, pace, and distance, and is water resistant up to 100 meters.
Read more
Battery Life
The company claims that this watch has a 30-hour battery life, but it actually is a little less than that when GPS is on. The battery doesn't last as long as the Garmin Fēnix 5X but isn't the worst in this category of GPS watches.
Features
The Suunto Ambit3 Peak is hands down the most accurate altimeter watch on this list. That's because of its precise GPS capabilities that are reliable and accurate, allowing the watch to provide on-point data as well as plenty of navigation features. It uses its FusedAlti™️ tech that combined both GPS altitude and barometric altitude for readings while correcting and offset errors that might occur by changes in air pressure.
Advanced Features
It has profiles for altitude, barometric pressure, and automatic. When in the automatic profile, it will switch to the other two profiles based on the movement, such as displaying altitude when going uphill. This data is displayed in a large graph that is easy to read with the numeric altitude location at the top and the temperature at the bottom.
While the graphs are not in color like the Garmin Fēnix 5X, the graphs are easy to view and use, with lots of metrics to be seen such as trends. Equipped with its FusedAlti™️ tech for accuracy, as well as its integrated GPS, the watch also has a 3D electronic compass, a storm alarm that is activated by a rapid drop in air pressure, and its automatic Alti/Baro switch.
It also has other fitness tracking features including heart rate while swimming, activity-based recovery time and multiple sports in one log. It has route navigation with trackback and routes altitude profile navigation in real-time.
Style
This watch has a sleek and stylish look, with a round bezel that is made of steel with mineral crystal glass. The case is made with polyamide, and it has an elastomer strap that makes it comfortable to wear. The display has good quality, and it's easy to see in low light situations with its light screen. It isn't as slim as the Suunto Core, but not as bulky as the Garmin Fēnix 5X.
Value
Reliable and accurate, just falling behind the Sunnto Ambit3 Peak
Great color graphs
Large full-color display
Detailed fitness tracking across various fitness activities
Expensive watch
A bit large and bulky to wear
This is the altimeter watch of all watches, packed with impressive functionalities that puts it in a league of its own. Complete with ABC (altimeter, barometer, and compass) features, this watch has built-in sensors that include GPS and GLONASS satellite capability to be able to track metrics in even the highest and lowest altitudes.
Most impressive is its full-color TOPO U.S. mapping feature that is extremely detailed, and great for serious hikers and mountain climbers. Of course, there are plenty of other features like heart rate and other fitness tracking capabilities. It's easy to learn how to use this watch, and it's sleek and durable. However, all this comes at a premium cost.
Read more
Battery Life
The Garmin Fēnix 5X has a battery life of up to 12 days in smartwatch mode or less depending on the settings. However, it can last up to 20 hours in GPS mode and 35 hours in UltraTrac battery saver mode. Its battery life outlives options like the Suunto Ambit3 Peak but lacks behind the Casio PRW-6000Y.
Features
Think of the Fēnix 5X as one of the best fitness watches on the market (especially for runners) that also includes altimeter features. With that said, its altimeter shows current altitude as well as barometric pressure and displays this in color graphs that are large and easy to read. There is the ability to view graphs by hours to see trends over days.
The altitude can be calibrated to be measured automatically or manually. It does so use GPS and barometric pressure. It is slightly lacking on the accuracy, so it's best to know the starting altitude before an ascent or descent for more accurate readings, but only trails behind the other options a bit. However, it does provide the most data when it comes to altitude than any of the other watches on this list.
Advanced Features
Using GPS and its sensors to measure altitude and barometric pressure, it also has GLONASS capabilities. The GPS itself is more accurate than some options, yet not as accurate as of the Suunto Ambit 3 Peak. Sensors also include a heart rate mentor, temperature sensor, bike speed, cadence and foot pod.
It has full-color TOPO mapping, routable cycling maps, guidance turns, GroupTrack capabilities, as well as swim, skiing, golf and paddle profiles. For runners, it tracks just about every aspect of the activity such as lactate threshold and performance condition. It's often purchased for its running components alone.
Style
This altitude watch has a PVD-coated stainless steel bezel and a reinforced housing to make it extremely durable. It has a high-resolution full-color display that is easy to read in daylight and low light conditions. Those with the Sapphire editions have a scratch-resistant lens (as well as Wi-Fi). Overall, the watch is a bit bulky on the wrist, but that's the trade-off for a large display.
Value
Although this watch is definitely an investment, you will find it holds true to the Garmin brand--so you can bet it will get you through many outdoor adventures for the long haul,





Accurate altimeter with no bells and whistles in the watch
Long-lasting battery for solar-powered watch with no charging hassles
Lightweight watch with a comfortable fit
Great display quality
Takes time to learn how to use, so make sure to read the manual
Pricey
Box with altimeter and pressure readings is small
This watch has fast and precise sensors for tracking altitude and getting barometric pressure readings, with features like alerts for major changes to barometric pressure. This watch is made to last, including a solar-powered battery, and overall is extremely durable, reliable and accurate. It also includes a compass, thermometer, and stopwatch features.
Read more
Battery Life
This altimeter watch is solar-powered and performs the best when it comes to battery life in these kinds of watches. Its face has a solar panel built in to change the watch, lasting approximately ten years before needing to be placed.
Features
This watch is equipped with a triple sensor that provides altitude metrics, as well as barometric pressure and temperature. Its altimeter and barometer feature is combined together, providing the reading for a current location. However, the graphs don't provide in-depth information compared to other altimeter options.
Still, besides lacking graphs, the watch automatically saves the maximum and minimal altitude reached, tracks weather trends, has storm alerts and provides altitude differences between two locations. It is also very accurate, making up for its less than impressive graphs.
Advanced Features
As mentioned, this watch as Version 3 Triple sensors (altimeter/barometer, thermometer, and compass). It has an analog and digital dial code with multi-band 6 atomic timekeeping. It is water-resistant up to 99ft, so it will work in the rain, but not to be worn swimming. It has a light, stopwatch hand calendar feature. It does not have GPS capabilities.
Style
The display on this watch is analog-digital with a round face. The case, band, and bezel material is resin. The bezel is stationary, and the watch itself weighs just 16 ounces. It is sporty and rugged looking but can be worn in the mountains and to the office.
Value
Although this altimeter costs a pretty penny, given all of the additional features this altimeter has to offer, you will find that it is well worth every penny. So, make sure you take a look at everything it has to offer before you buy.
Extremely accurate altimeter
Lots of fitness tracking features across activities
Smartwatch with features for the tech savvy consumer
Sporty yet sleek look
Easy to use
Long battery life
Size is a bit big; can be bulky for some
The built-in altimeter in this ABC option is accurate and reliable by tapping into its GPS receiver, providing elevation data for monitoring ascent and descent. It has tracking features to guide the user, the ability to create a "bread crumb trail," and allows them to mark locations.
This smartwatch is also popular among runners for its dynamic features including cadence, vertical oscillation and ground contact time.
Read more
Battery Life
The Fēnix 3 has a battery life of up to 2 weeks in smartwatch mode, and up to 20 hours in its GPS mode. It also has an UltraTrac mode for up to 50 hours of battery life.
Features
The fēnix 3 has a 3-axis electronic compass, altimeter, and barometer that uses its built-in sensors to measure insights in real-time. The altimeter and barometer are fused together for one feature that uses sensors for readings. This includes elevation data, vertical speed, and total ascent and decent.
The barometer tracks air pressure trends to be able to predict weather and storms. The sensors work with the GPS receiver to auto-calibrate and provide accurate data.
Advanced Features
This smartwatch has GPS and GLONASS capabilities, as well as its barometric altimeter, accelerometer and thermometer sensors. With Wi-Fi, Bluetooth and smartphone compatibility, the user can tap into features like being able to control music and find my phone using the watch.
It's loaded with fitness features like assigning step goals for each day, as well as tracking VO2 max, recovery time and HR zones. These are lots of activity-specific features for running, cycling, swimming and golfing. The user can leave a "bread crumb trail" in the GPS tracklog, with the ability to make locations like a checkpoint of a campsite for easy navigation.
Style
Weighing 82 grams, this watch has a color display with a stainless steel bezel and fiber-reinforced polymer case. It has a 10 ATM water rating. It has a rugged, sporty yet techie look and its watch face is customizable with what data, apps, and widgets are displayed.
Value
Pricey, but averagely priced for a good altimeter watch, this one will definitely be an investment, so make sure it fits all of your needs before you buy.





Built-in flashlight
Good graphs
Great navigation features
Smart notifications
Short battery life
Not that comfortable to wear than others
No heart rate monitor
Designed for adventurous hikers, this GPS watch has a pressure-based altimeter, as well as a barometer and compass. Location or point-of-interest can easily be stored with just one button, and its accompanying app has topographic maps that detail elevation info. It also has many other features including fitness tracking, mobile notifications, and a flashlight.
Read more
Battery Life
This altimeter has a short battery life of up to 100 hours when the GPS is turned on.
Features
This watch has all the basic altimeter functions like measuring altitude, includes a barometer and a compass, measure temperature and of course tells time. It allows the user to get the alit-bar profile on automatic, allowing the user to bounce between the two features, with the altimeter flipping on when ascending or descending, and the barometer displaying when standing still.
It is GPS-enabled and uses FusedAlti tech that uses sea pressure and GPS for measurement. It also has free topographical maps in the accompanying app with detailed elevation info.
Advanced Features
Because of its FusedAlti technology, this altitude watch provides impressive graphs especially when it comes to barometric pressure to help users view weather patterns. When using the GPS, it also provides the speed of going down and uphill in the workout summary, which is a nice piece of data to have. It is also GLONASS compatible and has fitness tracking features for running, swimming, biking and more.
However, there aren't as many as other altimeter smartwatches on this list. It has a storm alert function and lost of navigation features like the ability to go back to a point of interest using icons, and a real-time map.
Style
This watch was made for the outdoors, rugged and durable. It is water-resistant up to 330 ft. It has a stainless steel bezel with a recessed screen and a composite case and silicone band. It is lightweight, but not the most comfortable around the worst when getting sweaty.
Value
This is a lower-priced altimeter watch, and it is definitely worth every penny. This is a great option for those of you who are on more of a budget but don't want to sacrifice any features.
Extremely accurate altimeter and barometer readings
Mid-range price
Sporty look
Learning curve for those with older models
No GPS
Not best display when it comes to visibility
Made for the outdoor adventure seeker, this watch includes an altimeter, barometer, and compass in a package that looks as good as it performs. It will even work in the mountains while monitoring elevation and has lots of other worthy features like displaying temperature, sunrise, and sunset, and even has a storm alarm. Sleek, yet durable this is one of the best options for treks and everyday wear.
Read more
Battery Life
This altimeter watch has a shorter battery life of about two weeks. However, the altimeter and barometer times out when not in use so this won't drain battery life.
Features
The Suunto Core, like many of the watches on this list, combines altimeter and barometer features to be linked together. There are graphs for both altitude and barometer measurements to view elevation gains and descents and pressure trends, and it tracks these trends long term. This helps to make it more accurate over time.
Its altitude log is especially beneficial for hiking and skiing since it reveals the total vertical height gained on trails, and skinners can see how many laps are complete. Overall, its altimeter readings are very accurate, scoring high in this category.
Advanced Features
Unlike many of the altitude watches on this list, the Suunto Core does not have GPS capabilities. This means no fancy mapping features here. Still, it has an altimeter, barometer and compass readings, as well as displays temperature, has a storm alarm, and reveals sunrise and sunset. It is water-resistant up to 100 feet, so it can be worn while snorkeling or casual swimming.
Style
For the mountains and everyday use, this watch looks great and feels great on. It weighs just under 3 ounces, making it lightweight but not as light as the Suunto Spartan Sport Wrist HR Baro. It has a silicone strap that is more comfortable on than the Suunto Traverse. It has a steel bezel with mineral crystal glass and is compatible with other strap colors.
Value
Those of you on a tighter budget will love this altimeter watch. Available at a more cost-effective price, this watch is definitely worth every penny without sacrificing the quality of the features it offers.
7

. Casio Pro Trek WSD-F20
Color display with lots of mapping features
Smart watch with accompanying app and various sport modes
Shorter battery life than other options
GPS accuracy falls behind Garmin and Sunnto options
This Casio option finally includes GPS and GLONASS technology but falls slightly behind the other GPS-capable options on this list when it comes to its accuracy and reliability. It does pair with a smartphone, giving it smartwatch features with a traditional sports watch look. Along with its altimeter, barometer and compass features, it also serves as an activity tracker and is water-resistant up to 165 ft for recreational swimming.
Read more
Battery Life
With route tracking on, this watch has about 6-8 hours of battery life when in the color display mode, and at least a day when the GPS is not in use.
Features
This watch has built-in quad sensors that measure altitude, atmospheric pressure and provide directions. Along with barometer and compass readings, the Casio Pro Trek has various watch faces that display the most relevant information. This includes '"Traveler," which displays the altimeter, compass, date, and barometer on the lower part of the face. Tap the info to launch the corresponding app to get in-depth graphs and information.
Advanced Features
This is a smart altimeter watch, powered by AndroidWear 2.0. It is compatible with Android 4.3 and up, as well as iOS 8.2 and up. It has advanced GPS functionality to be able to measure altitude and more including a full-color map to display the current location. Users can write memos on the map and display footprints of actions.
There is also the ability to use map data while offline where Wi-Fi is not available. It also tracks other fitness activities like cycling, trekking, paddling and snow travel. It's also water-resistant up to 165 ft.
Style
This altitude watch is sleek and stylish, with a buckle clasp and mineral dial window. It has a stationary bezel and best of all, a color display.
Value
As far as value goes, this altimeter watch is one of the more expensive options on our list. It offers a ton of additional features and is a great option for those of you who are tech-savvy and looking for something jam-packed with features.
8

. Casio Pro Trek Tough Solar





Solar-powered
Automatic calibration
Altimeter memory
Numerical and trend graph data
Slight learning curve of all its features
Temperature gauge can be inaccurate because of body temperature
No sunrise and sunset data
Powered by the sun, users don't need to worry about manually charging this watch. Instead, it lasts about 5 months on a full solar charge without exposure to light. It has an altimeter, with a measuring range of -2,300 to 32,800 ft. It also has manual memory measurement and memory of total ascent and descent. There are also lots of other cool features like a tide graph and moon data.
Read more
Battery Life
This watch has a solar rechargeable battery, lasting about 5 months on a single charge, and an impressive 23 months on a full charge in Power Saving mode.
Features
This watch features altimeter/ barometer functionality (via its built-in sensor), measuring 700 to 10,00 m (-2,300 to 32,800 ft) of ascent and descent. It has a unique system to indication barometric pressure patterns by using arrow icons. Users can also measure altitude manually, record up to 14 entries with the altitude, date and time. The barometer uses atmospheric pressure to measure and display this is a tendency graph with atmospheric pressure and a barometric change indicator.
Advanced Features
This watch has a digital compass that displays direction as one of 16 points with a continuous Graphic direction pointer with northerly calibration function. It is equipped with a thermometer, as well as a world time with 31 time zones, stopwatch and measures 1st and 2nd place times, a full calendar, and has full auto EL backlight with Afterglow. It also is water-resistant up to 200 m for casual swimming.
Style
The style and design of this watch mirror that of the Pathfinder, complete with its compass surrounding the bezel, with barometer and altimeter buttons on the right side. It is lightweight and has a large profile, ideal for everyday wear, traveling, and adventures.
Value
Priced a little lower than average, this altimeter watch is definitely an investment but definitely worth the overall cost given everything that it has to offer.
9

. Suunto Spartan Sport Wrist HR Baro
Accurate barometric altitude readings
Many sports modes with in-depth activity tracking; ideal for hiking, climbing, cycling, swimming, running and more
Color display
Built-in heart rate monitor
GPS and GLONASS capabilities
Pricey
Can't customize watch face
With GPS and GLONASS route navigation, this watch measures barometric altitude, as well as serves as a compass and thermometer. It allows consumers to easily plan trails ahead of time, as well as add existing routes to the watch via its accompanying app. Great for mountaineering, hiking, backpacking and running, it includes a heart monitor and other fitness tracking features.
Read more
Battery Life
This watch has a 10-hour battery life in training mode but can get up to 40 hours of battery life in power saving modes.
Features
This option uses FusedAlti with GPS to measure agent and descent during a workout, using barometric altitude for a more precise reading. Along with altitude tracking during workouts, this watch automatically measures altitude in its daily mode, so that these numbers are always on the watch face. This makes viewing the altimeter easy and convenient, tailored specifically for those runners and cyclist with lots of hill work, mountaineers and climbers.
Advanced Features
Using GPS to measure elevation, this watch also has GLONASS capabilities. However, this is better suited to be used in big cities. It tracks more than 80 different sports, with the option to set it in racing and interval modes. It provides accurate running pace details, can tract intervals in the pool and reveals long term training trends. It has a built-in heart rate monitor, a digital tilt-compensated compass, storm alert, and sunrise and sunset times.
Style
Weighing just 2.61 ounces, this altimeter watch has a silicone strap with stainless steel material and glass fiber reinforced polyamide case. This makes it durable, yet stylish and sporty for everyday wear. It has a color, touch screen display. It also is comfortable on the wrist.
Value
Yes, this watch is expensive, but those of you who need something that will hold up to those mud runs you love will absolutely love how durable this altimeter watch is.
Great bang for the buck
Solar-powered with long battery life
Register ring that stores direction memories around the race
Dual-layer LCD
Bulky and heavy than others on this list
No GPS
No rechargeable battery
With a more attractive price tag, the Pathfinder is among the best bang for the buck. It has ABC capabilities that are easy to use, including its pressure sensor to determine the current altitude. It is solar-powered, water-resistant up to 100, and is EL backlit.
Read more
Battery Life
This is a solar-powered watch, lasting 6 months on a full charge without exposure to light. This makes it longer lasting than the Casio PRW-2500T-7CR Pro Trek Tough Solar and the Casio Pro Trek WSD-F20, which is also solar-powered.
Features
The Pathfinder provides altimeter readings via its built-in pressure sensor. This includes the current altitude at the user's location based on the atmospheric pressure changes. It's suggested that the user set the watch when they know the altitude prior to ascent to get an even more accurate reading. The watch face displays the altitude tendency graph, as well as the altitude difference from the reference point.
This is an ABC watch, with the barometer measuring the atmospheric pressure automatically every two hours.
Advanced Features
Along with measuring altitude, air pressure, and temperature, it is water-resistant up to 330fit. It has a digital compass and a stopwatch with a countdown timer. It has five daily arms, world time, is EL backlit and as sunrise and sunset time display.
Style
This is an extremely durable watch, made with titanium with a resin band that has a safety clasp to ensure it stays on during the activity.
Value
Here we have another really cost-effective altimeter watch, perfect for those you on a budget. The battery is solar powered as well, so you won't have to worry about running out in the middle of a trek.
Criteria Used for Evaluation


Battery Life
Any altimeter watch is only as good as the battery it runs on so it is one of the most important aspects to consider.
At first glance, a high-performance, accurate altitude watch may look like an attractive buy. However, the performance means nothing if it has a short battery life that risks dying when the user needs it most. We looked for watches with a reliable battery life and included some that have alternative charging or power sources.
Some altimeter watches are solar-powered, which has its pros and cons. Solar-power watches generally have long battery lives but need to be in sunlight in order to charge. Finding a watch that has a good battery life to it is one of the most important factors to consider when looking for a good altimeter watch to add to your running gear.
It is a great way to check for quality as the better the battery system the better the overall function and durability the watch usually has. Most manufacturers are not going to put a high-quality battery into a cheaply made watch so finding one that gives you good battery stats is usually a good indication that you are buying a good quality watch!


Features
In this day and age, altimeter watches can come with plenty of extra tech and features that will enhance your routine.
Most often, watches will include basic barometer and compass features, but they may also have things like GPS capability, thermometers, and fitness tracking functionality. We examined many watches with nifty features like these, as well as watches that boasted advanced displays and super accurate, high-performance tech.
Our goal is to make sure you can find an altitude watch that meets your needs and that has all the features you and need in a reliable watch. Everyone is different but we all need the same basic things when looking for a good watch to use while running so we checked all the watches on our list for essentials like comfort, fit, style, and those must-have features.
We invite you to check out our product reviews and see which watch is right for you and which one has the features you are looking for! Before you make your final decision, however, you need to make sure you take a look at all of your needs and preferences--because at the end of the day, your needs are most important.


Advanced Features
The most important aspect of an altimeter watch is to be able to provide accurate and reliable readings.
If you only have a certain amount of time to reach an ascent or descent, then accuracy is vital. The watch should accurately gather and measure information, either manually or through GPS, and is easy to read. We took a look at the capability of these watches to measure altitude, the tech they use to provide those measurements, and how accurately and conveniently the information is presented.
When you rely on your altitude watch to navigate and determine your climbing routes, times, and distance you need something that is reliable and easy to use. We made it a point to check each of the watches on our guide here for their advanced features and their usability--so, make sure to take a look at each of our product reviews.
We looked for watches with easy to read displays, fast computing, durable overall designs, and adaptable data that could be used for a variety of applications or needs. Check out the products we selected for our top ten and find the one that has the features you want and need!


Style
Even as an accessory, a good watch needs to fit good, be comfortable, and look stylish as well!
An uncomfortable piece of equipment can make or break an entire routine or trip, so you want to make sure that your watch is comfortable. Watch out for watches that are too heavy or bulky that will drag you down or distract you. Make sure the band has a snug fit but isn't too tight or cuts off circulation; it should also be breathable and made of soft, comfortable materials.
There are many factors that also play into the styling features of a watch. We also made sure we considered things like comfort for the long term- you don't want the watch rubbing or getting uncomfortable 3 hours into your 5-hour hike! We looked at styling features so you can find a watch that fits with your unique style and flair and that goes with the rest of your running gear.
There are many different styling features and options to choose from for altitude watches and we tried to present a good sampling to you here today! At the end of the day, there is nothing wrong with getting an altimeter you feel looks great, but make sure you cover all of your needs and preferences before you decide on the style.


Value
A good altimer watch will cost you a bit but it is important to look at the overall value that the watch offers!
Altimeter watches aren't cheap. However, there are plenty of affordable options that perform considerably well. How much a consumer is willing to spend on the best altitude watch varies based on their needs and budget. It is a choice every climber and the runner has to make and they have to make the final decision for themselves in the end.
It is important to remember that cost and value are not the same things. The price tag is what someone things that watch is worth but it could be more or less valuable to you depending on whether or not it meets your needs. A $140 watch would be worthless if it is not something that you can use and a $50 watch may be worth its weight in gold if it has all the features you want and need.
We did our best to find watches that cover the price points so you can find a watch that is of high value to you--but at the end of the day, you need to make sure you go for the watch that brings the most value to your life. So, make sure to prioritize your needs and preferences to ensure you get something that works best for you.
Expert Interviews & Opinions
Most Important Criteria
(According to our experts opinion)
Experts Opinion
Editors Opinion
Users Opinion
By Default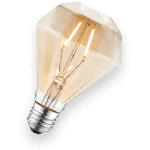 Whats your Use
The features that are most important in your altimeter watch depend on the activity you're doing. For example, marathoners who want to track speed with elevation need to look for lightweight models that include tracking features and a heart rate monitor.
Hikers and climbers might not need any extra bells and whistles, instead opting for something simple that just offers altitude measurements and barometric readings.
Look for Ease of Use
Hikers, trail runners, and those who have getting lost in down to an art have their own collection of go-to tools they count on. If you're one of these people and you don't already have an altimeter, you may just be missing your next favorite accessory!
Altimeter watches traditionally measure your altitude, but as we've made technological strides they've come to include barometric readings and compasses. Because of this, they're sometimes called ABC (altimeter, barometer, and compass) watches.
Long term investment.
When you are buying your first altimeter watch, it can be a bit confusing to know what you should spend and what is a good price to pay. One thing to keep in mind is that these are not your ordinary watches and they will cost a good bit of money.
So, when making a big investment, it's best to put as much into it up front so it can serve you well for a long time to come. These watches are a long term investment so do your research and be ready to invest now and enjoy the benefits later for years to come!
Other Factors to Consider


Durability
Since an altimeter watch will see the most action during activities that are a little more rugged, like climbing, hiking, and running, it needs to be durable. There are plenty of aspects of your watch that will factor into this. A tight, secure band will help keep a good fit and prevent slips and drops. High-quality materials will be more sturdy and offer a longer product life.
Waterproofing or weather resistance will keep out the elements and protect from rain and snow damage. These features and more all affect and influence the durability of your watch, and it's important to be aware when you're buying such potentially expensive or high-tech gear. Reading through user reviews will help you figure out the true durability of the watch.
Reading user reviews is important because, at the end of the day, you don't know how well something really holds up until it is actually put to the test. Also, remember that your altimeter will only last you as long as you want if you take care of it--so make sure to care for your watch and ensure that you aren't treating it improperly.


Bottom Line
Our specific selection of criteria breaks down each of these watches in a way that makes them easy to compare. We hope that by showing you what goes into each of our watches' profiles that you'll feel able to make a more confident decision when looking to buy. Whether you're using this information to choose an altimeter watch online or in-store, these criteria are a great foundation for expectations.
The most important thing to remember, bottom line, is that you need to make sure you get something that fits your needs and preferences. It doesn't matter where the watch lies on our list if it doesn't fit your needs--so, before you buy, make sure to take note of absolutely everything you need in an altimeter watch.
Specifically, make sure to take a look at the battery life and features and ensure you get something that will work for you. If you need or want some extras, take a look at the altimeter watches that offer advanced features but make sure it fits in your budget and that you can afford it. Last, but not least, make sure you like the way it looks--but only after you make sure everything else fits your needs.
Frequently Asked Questions
q:

Do I need GPS capability in my altitude watch?

a:

Although you may be able to use an altimeter watch without GPS by setting the altitude manually, those who need more functionality out of their watch will definitely appreciate GPS capability. This can help calibrate your altimeter automatically and provide accurate navigation information.

Try to figure out what you will need most before you do any purchasing; an altimeter watch can easily cost hundreds of dollars and you want to make sure it will be worth the investment.
q:

How do these watches work?

a:

An altimeter watch displays altitude, as well as other metrics like direction, the speed of ascent and descent, the distance of elevation, and temperature. It uses pressure sensors to determine the atmospheric pressure in relation to altitude. The higher above sea level, the lower the atmospheric pressure.
q:

How do I calibrate my watch?

a:

Some altimeters have a built-in GPS that will calibrate your watch automatically. You can also sometimes manually calibrate if you know the exact altitude of your starting location by following the instructions in the user manual.
q:

Can an altimeter watch get wet?

a:

Many options have water resistant features, meaning it will be fine to wear in the light rain. Consult the product description first before you use it and before heading out in conditions that might damage it.
q:

How long do these watches generally last?

a:

As with anything that is electrical in nature a lot of it comes down to how well it was made and how well it is cared for. A cheaply made watch will not last as long as a more expensive quality made a watch in most cases. Also, if you are not taking care of your watch and are using it in a way or in conditions that can damage it, then it will not last as long either.

When all is good and done correctly, a good altimeter watch should easily last you 3-5 years or more!
q:

Who needs an watch for altitude?

a:

Anyone who does frequent outings into nature and any runner who enjoys hiking the mountain trails and exploring would benefit from an altimeter watch. The best altimeter watches help with navigation as well as the calculating distance above sea level and travel speed.

This can be very important information for hikers when they are in the woods or hiking along trails so they can gauge how far they want to go, where they have gotten to and what all they will need to do in order to get back down after their climb.
Subscribe to our newsletters