Best Anti-Inflammatory Creams Fully Reviewed
last updated
Aug 28, 2019
If you need one of the best anti-inflammatory creams, then you will love the selections featured on our list of top 10 selections below. Nowadays, you have quite a bit of option to choose from—so it can be pretty difficult to find the
creams
that are truly the best.
Not all anti-inflammatory creams are the same and every brand is different, so no single anti-inflammatory cream will work for everyone. But, if you want to reduce your inflammation and get some
pain relief
, these creams are the best way to go.
The best
anti-inflammatory
creams should feature safe ingredients that work for your skin and needs. Make sure to consider all of your needs and preferences to ensure you get an anti-inflammatory cream that best fits your needs.
We hope our list helps!
In a Hurry? The test winner after 9 hrs of research

Penetrex
Why is it better?
Money back guarantee
Long lasting
Strong and quick
Penetrates well for greater proficiency
Affordable
No staining
No embarrassing odor
Safe
In a
Hurry? Editors choice:

Test Winner: Penetrex

4
Researched Sources
1.7k
Reviews Considered
9
Hours Researching
17
Products Evaluated
Effectiveness
Ease of Use
Features
Safety Hazards
Value
By Default
Best Anti-Inflammatory Creams





Money back guarantee
Long lasting
Strong and quick
Penetrates well for greater proficiency
Affordable
No staining
No embarrassing odor
Safe
It takes a week or ten days to get full relief
This product has a huge market universally. It is used by more than 2 million individuals because of how effective it is in relieving pain and minimizing inflammation. Penetrex has been amongst the most renowned pain relief drugs for quite some time over the years and it is still being used widely that is why acquiring one for yourself would serve your needs greatly.
Read more
Effectiveness
This cream can be applied on any part of the body you would experience pain, tingling, discomfort or numbness be it your knee, neck, back, foot and hand. This medication is advisable to be used on its own.
Ease of Use
When you are in pain you want fast relief and that is what Penetrex offers with an easy to use formulation that goes to work quickly to take care of the inflammation and associated pain.
Features
It has a one of a kind delivery system. The drug would administer clinically proven ingredients deep into the parts of the body affected. Its scent vanishes quite fast to leave you feeling relief and greater comfort.
Safety Hazards
There very few side effects associated with this anti-inflammatory medication, making it a great choice for people of all ages and for those who may be sensitive to other medications.
Value
At its affordable price, this is what you would require to help you free yourself from the pain you may experience at different points in your life. If you are not satisfied with the effectiveness of this product you should take advantage of the refund policy by contacting the manufacturers who would give you your full payment back with no questions asked.





Odor free
Non-greasy
Soothes joints and muscles
Value size
Moisturizing
Non-irritating
No known side effects
This product has a deep penetration value to provide any consumer with better relief. If you desire the best outcome from using this particular brand then you should make sure that you use it accordingly based on the instructions provided. You may be required to apply the cream 2-3 times in a day for 2 weeks.
Read more
Effectiveness
For the greatest relief of your muscle and joint pains, this is the product you need. The best thing about this product is that it has no odor and would not leave behind stains on your body or clothes when used.
Ease of Use
Blue Emu is designed for easy application and while it is easy to use it can be a little messy without a roller set up but it is still an effective and easy product to use that is very effective.
Features
This anti-inflammatory pain rub is made to be potent and effective so you can use it and get back to your day to day activities free of pain. Known pain and anti-inflammatory ingredients can be found in all Blue Emu products.
Safety Hazards
The only real issue commonly associated with the use of this product is skin irritation at the application site or excessive hot or cold sensation when used on sensitive or damaged skin.
Value
With this product, you would be able to get value for your money since it is acquired in large quantity. It is acquired in a package that contains 12 ounces of the cream. Therefore, even with it being sold at a slightly higher price, it is worth buying.





Non-sticky
Ideal for the entire family
Safe
Fast relief
Affordable
Does not have a burning sensation
This product is multifunctional as it can be used for dealing with strains, lower back pain, sprains, repetitive motion injuries as well as arthritis thus assuring you of feeling better within a short time frame.
Read more
Effectiveness
It is one of the most effective, non-prescription pain relief types of medication you can find on the market. It is the best option for individuals who may be opposed to the non-prescription and prescription medications that are administered orally.
Ease of Use
The cream would help you deal with your nerve pain, headache, muscle or joint pain in the fastest way you could ever imagine. It works well to heal the body cells responsible for the pain with no side effects at the end of the day.
Features
This pain relief cream is designed to quickly penetrate to the deeper levels of the muscles to speed relief to the application area. It is easy to use and is formulated with ingredients that have been shown to be very effective for pain and inflammation control.
Safety Hazards
No real side effects have been reported beyond mile skin irritation or allergic skin reactions for those who are allergic to any of the ingredients used in its formulation.
Value
This reasonably priced product is ideal for children, pregnant women and the elderly. In this regard, it can be used by an entire family unit. However, for expectant mothers and children below the age of two, it is advisable that individuals' consult with their doctors before using such a product.





Offers great pain relief
Absorbs quickly
Won't stain your clothing
Minty scent
1-year money-back guarantee
The scent is too strong for some users.
The Activene is the perfect option for those of you looking for an anti-inflammatory cream that offers some serious pain relief. It features key ingredients that will ensure you get the relief you need so your muscles and joints won't be in constant pain.
Read more
Effectiveness
As far as effectiveness knows, countless of real-world users have attested to its overall effectiveness. This cream will bring the swelling down and attack the pain you are dealing with constantly.
Ease of Use
When it comes to ease of use, this cream is straight forward. It is a fast-absorbing gel that smells minty and refreshing. It is non-greasy and absorbs quickly, so it doesn't take for ever to get it on.
Features
This cream is perfect for anyone dealing with both inflammation and pain. If you suffer from bursitis, arthritis, or any ailments, you will want to try this one out.
Safety Hazards
This cream is completely formulated in the United States and use high-quality ingredients that you can trust. It is regulated by the FDA and it features cruelty-free ingredients that include—but are not excluded to—MSM, Menthol, and Tea Tree Oil.
Value
Not only is this anti-inflammatory cream available at a great price, but it also comes with a 1-year money-back guarantee—just in case you are not happy with the product. That's how much the brand stands behind this cream.





Natural and organic
Safe for almost everyone to use
Great price
Money-back guarantee
If you want an organic anti-inflammatory cream brand that will definitely provide you with the soothing effects that you are looking for, then you will love Sooth by Era organics. Not only is it an all-natural option but it is safe for almost everyone to use.
Read more
Effectiveness
This anti-inflammatory cream is designed to reduce any redness or symptoms that are associated with eczema, rosacea, and so much more
Ease of Use
This cream is really easy to apply and use. It goes on easy and dries quickly. It even leaves your skin feeling moisturized and hydrated.
Features
If you have sensitive skin, this is the cream for you. It will calm and reduce your symptoms while also moisturizing your skin, so it looks and feels great. If you have dry skin, this is an excellent selection to consider as well.
Safety Hazards
As we mentioned, this is a more natural and organic option. Instead of being riddled with additional chemicals or unwanted ingredients, this anti-inflammatory cream utilizes Chamomile, and MSM to ensure that you get the relief you are looking for. This cream is also free of alcohol, mineral oil, parabens, petroleum, and steroids
Value
As far as value goes, this cream is available at a great prices and comes with a 60-day guarantee—just in case.





Uses all-natural ingredients
Does not have any steroids
Cost-effective
Absorbed easily
Not as effective on difficult to reach areas
The ArnitRX anti-inflammatory is a pain-relieving cream that gets to work as soon as you start applying it. It features Vitamin B6 and MSM to ensure its overall effectiveness and is worth every penny if you find it fits your needs.
Read more
Effectiveness
When it comes to effectiveness, this anti-inflammatory cream quickly gets through your skin thanks to the use of Arnica, Vitamin B6, and MSM. These ingredients ensure that it quickly reduces your inflammation and minimizes your pain without the use of any steroids.
Ease of Use
This product comes as a cream that you easily apply when you need it. Just rub it in until it dissolves and you are done!
Features
This cream can effectively treat any stiffness you may be having, joint pain you may be experiencing, bruising that may pop, and painful swelling.
Safety Hazards
The ArnitRX anti-inflammatory cream uses mostly all-natural ingredients to effectively treat your symptoms. The main ingredients used in this anti-inflammatory cream are Arnica, Vitamin B6, Vitamin E oil, Ilex, MSM, and Yerba Mate extract.
Value
Available at a great price, the ArnitRX anti-inflammatory cream is worth every penny. It effectively treats your symptoms and aids in recover without the use of any steroids in its ingredients.





Intense anti-inflammatory
Deep, soothing penetration
Pure, natural ingredients
Free bonus
Money back guarantee
This product is made of natural ingredients and it is FDA approved. Some of the ingredients that make part of this particular brand include menthol, vitamin E, B6, Aloe, Arnica, MSM and Ilex Leaf Extract.
Read more
Effectiveness
This product uses natural ingredients that would help soothe your pain and at the same time help you heal and recover as quickly as possible.
Ease of Use
Easy apply cream, Asutra can be quickly applied wherever you need it and it is designed to absorb quickly into the muscled and joint to speed lasting relief when you need it the most.
Features
Just like any other local anesthetic that you may know of, this brand offers a deep, soothing penetration to help relieve you of any amount of pain you may experience. Nevertheless, the cream promotes healthy nerve function, boosts blood circulation and it would speed up your healing and recovery rate.
Safety Hazards
This is a safe and effective product that has little to no side effects to worry about beyond mild skin irritations that are common with pain rubs and pain creams.
Value
There is reduced risk involved in purchasing this product. This is in the sense that in case you find the product less satisfactory you could contact the manufacturer in which case you would be provided with a refund of your full money as long as the return is done within the first thirty days after making a purchase. You would acquire this with a free roll on with a cooling sensation anytime you apply it to a painful area.





Quick drying
Fast acting
Light
Pleasant smelling
No stains
Flexa cream guarantees the consumer fast, cooling relief for the pain that may be experienced on the joints, muscle and it would also relieve you of arthritis anguish.
Read more
Effectiveness
The ingredients that make part of this formulation are fast acting, pleasant smelling, light, non-greasy and quick-drying thus making it easy to use and effective in all kinds of situations.
Easey to Use
Every person who has used this product at different points in their lives would attest to the fact that this formulation is effective in helping to relieve aches and pains thus enabling one to continue with daily life activities.
Features
Felxa pain rub is made with ingredients that are specifically formulated to address pain and inflammation in various areas of the body, particularly in the joints and muscles.
Safety Hazards
A few reviewers have reported a rash and skin irritation with the use of this pain rub but most reported side effects were mild and short-lived and most say it was not enough to outweigh the pain relief that they gain from using the rub.
Value
Although it may be slightly overpriced compared to other cheaper brands that you may find on the market, buying this brand comes with so much benefit. It offers quick pain relief and it would help prevent swellings of any kind.





Non-toxic
Nourishing
Soothing
Muscle Relaxer
Affordable
It is not hot as some consumers may expect but it is effective
If you are the type of consumer who yearns for a natural muscle relaxer cream to help you solve the problem of experiencing sore muscles at different points in time more so after a tedious exercising activity then this is the type of cream to buy. With the cream, you would be able to deal with inflammation, chronic pain and sports injuries without much of a hustle.
Read more
Effectiveness
This pure formula cream helps a great deal in relaxing muscles. It offers the warm, tingly therapy that your sore muscles would require at different points in time.
Ease of use
Natural formulations allow for easy use and application as well as making it easier to use on many different areas of the body where it is needed for pain relief and help with inflammation.
Features
The cream is fast acting and it would help soothe your aching joints and muscles within the shortest time frame. Every time it is used, the cream helps in enhancing blood circulation other than helping to relieve pain and inflammation.
Safety Hazards
With natural ingredients and formulations, this product is safe to use and have very little reports of side effects or concerns which makes it great for people who have sensitive skin or other concerns about ingredient allergies or reactions.
Value
If you are the type of consumer who goes for products that are affordable then this is the brand to buy. It is made from numerous types of nourishing essential oils such as eucalyptus, spearmint and sweet basil that would aid minimize, tension, inflammation, and pain.





Effective pain reliever
Safe to use
No stain
Vanishing Scent
Money back guarantee
Affordable
It takes time to relieve pain but effective
This cream can effectively be used both at home as well as at the workplace. Its scent vanishes quite fast thus saving you the trouble of having to worry about its alarming smell every time you apply it. Moreover, the cream will never stain your clothes and it would easily be used with braces.
Read more
Effectiveness
This cream would offer you daily pain relief so that you would be able to carry on with your daily tasks of the day more effectively. This pain reliever would also enable you to have a good time with friends and family members without any fear of getting weighed down by any type of pain.
Ease of Use
This cream has been tested and approved by a majority of physicians as an effective medication to use for pain relief. It has no elements of Paraben and dye. Nevertheless, the cream would not upset your stomach or cause any burning sensation, unlike other cheaper, low-quality designs.
Features
The final anti-inflammatory pain rub on our list still delivers a powerful punch and Woekvie rub is a great option for those dealing with pain associated with inflammation of muscles and joints and who are looking for powerful pain relief.
Safety Hazards
There are minimal concerns about side effects or allergic reactions associated with this rub so it is a safe choice for anyone who is in need of good pain relief and reliable pain control.
Value
With this product, you are guaranteed 100% satisfaction. Therefore, in any case, you find this product less satisfactory you are assured of getting your money back in full with no questions asked. Therefore, there is little risk involved in purchasing this particular brand. It would help reprieve your body of extreme pain and any forms of swelling.
Criteria Used for Evaluation
Expert Interviews & Opinions
Most Important Criteria
(According to our experts opinion)
Experts Opinion
Editors Opinion
Users Opinion
By Default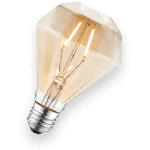 Do your homework
Finding the best creams for reducing inflammation is difficult, but only if you don't take your time doing some research. You would be surprised at how that goes a long way.
Find where the inflammation is and how bad it is, to start off your search into anti-inflammatory creams.
Check out the ingredients
Taking a look at the ingredients is the first thing you should do--especially if you already know you have sensitive skin or that you are allergic to certain ingredients. Don't skip this step or you may get stuck with something that won't work for you.
Other Factors to Consider


Product Purity
When we took a look at the product purity of each of the anti-inflammatory creams we decided to feature on our list of the top 10 best anti-inflammatory creams, we specifically took a look at the ingredients featured by each of the selections we chose. It is important to note, that not all anti-inflammatory creams are the same, so you need to pay close attention.
While most of these creams do need to have some chemicals and ingredients to ensure that you get the results you are looking for, there are still some options that are a little more organic and ree of less harsh ingredients. The most important thing to remember is that you need to make sure the cream features ingredients you can use and that won't harm you.
That being said, while there are more organic ingredients--as you can see from our list--that doesn't mean that they will be the more effective option for you. Make sure to take a look at all of the ingredients and how they work and the level of relief that you need. At the end of the day, if it works for you that is all that matters.


Bottom Line
In as much as your doctor would prescribe these types of medication for you, whenever you shop for an Over The Counter cream such as the ones outlined above you would be left with minimal choice to make aside from the fact that you would be required to make comparisons based on the price of the product, its brand and the types of ingredients used in formulating the cream.
These types of cream would play a very significant role in enabling you to effectively deal with cases of bruises, skin inflammation as well as muscle and joint pains. The most effective anti-inflammatory cream qualities are the ones that would be readily absorbed into the skin for enhanced action. The cream can be your best friend if it happens that you may be unwilling to take pills.
Besides, most of these creams do not have side effects as long as they are used as instructed. Just like all products that you may need to shop for from the market, there are particular factors that you would be required to think about when shopping for a viable anti-inflammatory cream.
Otherwise, you would end up buying a product that is less satisfactory with no clue of what to do with it after making the purchase.
Frequently Asked Questions
q:

Can I use these anti-inflammatory creams every day?

a:

Yes, most of these creams can either be used on a daily basis or long-term basis. Nevertheless, at any given point in time, always ensure that you consult with your doctor to find out how often it would be advisable to use such forms of medication. The best quality ones are FDA approved and natural. Therefore, you should use these types of medication for as long as the health practitioners advise.
q:

Will these anti-inflammatory creams help relieve my knee pain?

a:

All the aforementioned creams are exceptional in dealing with joint pain. If you wish to deal with pain experienced in the back, knees, and elbow then any of the creams outlined above would do you good. Even if you may not be fond of using pain relief medications the 10 anti-inflammatory creams are great options to consider if you deal with knee pain.
q:

Can anti-inflammatory creams help me with intense, long-tern pain?

a:

These creams can be effective for temporary pain relief on the muscle and joints. The creams also come in handy when handling inflammations that may be brought by minor injuries, sunburn, skin rash and other conditions. Although doctors would prescribe most of these creams for their patients, more often than not, the OTC medications deal with simple medical conditions.

When making your purchase for this particular product it is important that you make a comparison between active ingredients and the inactive ingredients used in the formulation of the cream. At the end of the day, ensure that you choose a product that would not have dire side effects on your health.

The cream you choose should help you deal with your particular problem in the best way possible and if possible you should make sure that you consult with your doctor before using any of these creams.
q:

What's the difference between anti-inflammatory creams and pain relief creams?

a:

Despite what a majority of people may have been made to believe concerning the issue of anti-inflammatory creams and the pain-relieving creams the truth is that the two types of creams differ immensely. Pain relief creams serve the important function of disrupting the transmission of pain signals from different parts of the body to the brain thus allowing you to feeling a sense of temporary pain relief.

However, most cream pain relievers would not have elements that help reduce inflammation or swelling. Nevertheless, anti-inflammatory creams and pain relief creams both can be used for arthritis flare-ups and dealing with minor sports injuries. Nevertheless, for people who have never used these types of medications before, it is important to consult with the doctor before using such a product.

Most all, never use the anti-inflammatory creams on a child or expectant mother unless who check in with your doctor. At the end of the day, however, the best anti-inflammatory creams out there will cover the needs of most and offer a pain-relieving component as well.
Subscribe to our newsletters