Best Anti Inflammation Creams Fully Reviewed
last updated:
Mar 02, 2021
If you need one of the anti-inflammatory creams, then you will love the selections featured on our list of top 10 selections below. Nowadays, you have quite a bit of option to choose from—so it can be pretty difficult to find the creams that are truly the best.
Not all anti-inflammatory creams are the same and every brand is different, so no single cream will work for everyone. But, if you want to reduce your inflammation and
get some pain relief
, these creams are the best way to go.
The top anti-inflammatory creams should feature safe ingredients that work for your skin and needs. Make sure to consider all of your needs and preferences to ensure you get an anti-inflammation cream that best fits your needs.
We hope our list helps!
In a Hurry? The test winner after 9 hrs of research
Penetrex
Why is it better?
Money back guarantee
Long lasting
Strong and quick
Penetrates well for greater proficiency
Affordable
No staining
No embarrassing odor
Safe
In a
Hurry? Editors choice:
Test Winner: Penetrex

4
Researched Sources
1.7k
Reviews Considered
9
Hours Researching
17
Products Evaluated
Effectiveness
Ease of Use
Features
Safety Hazards
Value
By Default
Top 10 Anti Inflammatory Creams
Criteria Used for Evaluation

Effectiveness
If you are looking for the right anti-inflammatory cream then you need to make sure that you get something that is effective and works for you--which is why effectiveness was one of our top priorities.
Ensure that the type of anti-inflammatory cream you buy for yourself, a friend, or family member is of the right quality and more efficient in helping you deal with your health predicaments. The best quality brands would be fast-acting and gentle to your skin with every application--so make sure to take a close look at these qualities before you buy.
Most of all, the cream that you choose at any given point in time should not have any side effects otherwise you would be exposing yourself to the ordeal of tackling what would result from using the poor quality creams in hopes of dealing with a minor injury. The best cream would take the shortest period to help relieve pain or inflammation so that you would comfortably carry on with whatever you might be doing.
Overall, you need to make sure that you take a look at everything the anti-inflammatory cream offers everything that you need. As you see from our list, there are tons of versatile creams on there that also offer pain relief, soothing features, and so much more. Make sure to grab the creams that will work for you effectively.

Ease of Use
It shouldn't be a hassle to use your anti-inflammatory cream, so make sure you get something that is easy enough for you to use whenever you need it.
Even though you might need something for your pain or a product that would help minimize inflammations of any kind, the cream that you buy should come with greater convenience. The creams that have a no greasy feeling quality when used would be the ultimate choice you could ever make if you desire a medication that would be more comfortable and effective at the same time.
The creams with no greasy feeling would mean that you would never stain your clothes with the ointment and most of all; you would be able to tackle the minor injuries you may be subjected to at different times in your life. If you are not sure of what to buy, make sure that you consult with your friends or family members who may have used some of these products at different times in their lives.
If not, ensure that you talk to your doctor on the same issue since the physicians are more than capable of providing individuals with the best advice regarding the anti-inflammatory creams that would work better with no side effects whatsoever. With everything considered, what is important is acquiring a cream that is viable, reasonably priced, safe to use, and able to provide you with fast pain relief.

Features
Not all anti-inflammatory creams are the same, so take a look at any extra features they may have to offer and see if that is something that will fit whay you need.
For greater efficiency in using these types of products ensure that you by an anti-inflammatory cream that would not make you feel less comfortable when you are around other people. The best creams are the ones whose scent vanishes quickly with every application or the ones that would emit no scent thus allowing you to continue your daily life activities more proficiently with no distractions.
The creams made of natural ingredients are the best quality you could ever buy because they are both efficient and would not leave you feeling less comfortable perhaps because of the irritating smell you may be forced to endure in the hopes of dealing with your pain or inflammation that may arise from an injury.
Never spend your money on a product that would not serve your needs as desired because the very reason why we buy different products at different points in time is so that they could meet our needs if not then there would be no need of acquiring the product in the first place. So, remember, don't waste your money on something that doesn't fit your needs!

Safety Hazards
When we look at safety hazards we take a look at side effects and other negative aspects that may come if you use the wrong cream for you or if you apply it incorrectly.
The best quality anti-inflammatory creams are the ones without any side effects on your body. The cream should serve its primary purpose of relieving inflammation and pain. Just as elaborated earlier, the brands that are made from natural ingredients are more suitable because they hardly react with the skin and are still effective.
Do they have any side effects?
This is especially important for those of you who are sensitive to certain ingredients or who have sensitive skin. Personally, for example, there are certain ingredients I know I can not use so if I see them listed in the anti-inflammatory cream I am considering then I will stay away because I do not want to experience those side effects.
What happens if you apply it incorrectly?
The most important thing to mention here is that you should never get these creams in your eyes. Once you are finished applying, you need to make sure to thoroughly wash your hands before even thinking about touching your face or the area around your eyes.

Value
Budget and price is not the only thing that matters--instead, you need to make sure to compare the price with the satisfaction you get from the product in order to evaluate the overall value of the anti-inflammatory cream.
Even though it is important to strive for quality when shopping for different types of products on the market, it is equally important that you think about your budget before making any purchase. Make sure that what you buy like, in this case, the anti-inflammatory cream does not overstretch your existing budget.
Once you find the brand that is within your price range, the next thing to ascertain to would be to ensure that the reasonably priced brand is effective and would not have adverse side effects on your health. Nevertheless, just keep in mind that there are counterfeits products available on the market.
Therefore, it is vital to watch out for such products so that you do not become a victim of purchasing counterfeit goods so that you would have not only wasted your money but you may end up with a product that may have dire consequences to your health. The best way you could avoid being duped with the unscrupulous dealers is by consulting with your doctor.
Expert Interviews & Opinions
Most Important Criteria
(According to our experts opinion)
Experts Opinion
Editors Opinion
Users Opinion
By Default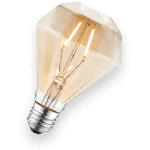 Do your homework
Finding the best creams for reducing inflammation is difficult, but only if you don't take your time doing some research. You would be surprised at how that goes a long way.
Find where the inflammation is and how bad it is, to start off your search into anti-inflammatory creams.
Check out the ingredients
Taking a look at the ingredients is the first thing you should do--especially if you already know you have sensitive skin or that you are allergic to certain ingredients. Don't skip this step or you may get stuck with something that won't work for you.
Other Factors to Consider

Product Purity
When we took a look at the product purity of each of the anti-inflammatory creams we decided to feature on our list of the top 10 best anti-inflammatory creams, we specifically took a look at the ingredients featured by each of the selections we chose. It is important to note, that not all anti-inflammatory creams are the same, so you need to pay close attention.
While most of these creams do need to have some chemicals and ingredients to ensure that you get the results you are looking for, there are still some options that are a little more organic and ree of less harsh ingredients. The most important thing to remember is that you need to make sure the cream features ingredients you can use and that won't harm you.
That being said, while there are more organic ingredients--as you can see from our list--that doesn't mean that they will be the more effective option for you. Make sure to take a look at all of the ingredients and how they work and the level of relief that you need. At the end of the day, if it works for you that is all that matters.

Bottom Line
In as much as your doctor would prescribe these types of medication for you, whenever you shop for an Over The Counter cream such as the ones outlined above you would be left with minimal choice to make aside from the fact that you would be required to make comparisons based on the price of the product, its brand and the types of ingredients used in formulating the cream.
These types of cream would play a very significant role in enabling you to effectively deal with cases of bruises, skin inflammation as well as muscle and joint pains. The most effective anti-inflammatory cream qualities are the ones that would be readily absorbed into the skin for enhanced action. The cream can be your best friend if it happens that you may be unwilling to take pills.
Besides, most of these creams do not have side effects as long as they are used as instructed. Just like all products that you may need to shop for from the market, there are particular factors that you would be required to think about when shopping for a viable anti-inflammatory cream.
Otherwise, you would end up buying a product that is less satisfactory with no clue of what to do with it after making the purchase.
Frequently Asked Questions
q:

Can I use these anti-inflammatory creams every day?

a:

Yes, most of these creams can either be used on a daily basis or long-term basis. Nevertheless, at any given point in time, always ensure that you consult with your doctor to find out how often it would be advisable to use such forms of medication. The best quality ones are FDA approved and natural. Therefore, you should use these types of medication for as long as the health practitioners advise.
q:

Will these anti-inflammatory creams help relieve my knee pain?

a:

All the aforementioned creams are exceptional in dealing with joint pain. If you wish to deal with pain experienced in the back, knees, and elbow then any of the creams outlined above would do you good. Even if you may not be fond of using pain relief medications the 10 anti-inflammatory creams are great options to consider if you deal with knee pain.
q:

Can anti-inflammatory creams help me with intense, long-tern pain?

a:

These creams can be effective for temporary pain relief on the muscle and joints. The creams also come in handy when handling inflammations that may be brought by minor injuries, sunburn, skin rash and other conditions. Although doctors would prescribe most of these creams for their patients, more often than not, the OTC medications deal with simple medical conditions.

When making your purchase for this particular product it is important that you make a comparison between active ingredients and the inactive ingredients used in the formulation of the cream. At the end of the day, ensure that you choose a product that would not have dire side effects on your health.

The cream you choose should help you deal with your particular problem in the best way possible and if possible you should make sure that you consult with your doctor before using any of these creams.
q:

What's the difference between anti-inflammatory creams and pain relief creams?

a:

Despite what a majority of people may have been made to believe concerning the issue of anti-inflammatory creams and the pain-relieving creams the truth is that the two types of creams differ immensely. Pain relief creams serve the important function of disrupting the transmission of pain signals from different parts of the body to the brain thus allowing you to feeling a sense of temporary pain relief.

However, most cream pain relievers would not have elements that help reduce inflammation or swelling. Nevertheless, anti-inflammatory creams and pain relief creams both can be used for arthritis flare-ups and dealing with minor sports injuries. Nevertheless, for people who have never used these types of medications before, it is important to consult with the doctor before using such a product.

Most all, never use the anti-inflammatory creams on a child or expectant mother unless who check in with your doctor. At the end of the day, however, the best anti-inflammatory creams out there will cover the needs of most and offer a pain-relieving component as well.
Subscribe to our newsletters