Our Favorite ASICS Running Socks Evaluated and Reviewed
last updated
Sep 29, 2019
ASICS doesn't just
lead in running shoes,
they upped their game and added some serious sock technology to their brand. These aren't your momma's socks, they put a lot of research and technology into making some of the best running socks you can find anywhere.
We meticulously researched all their designs and are confident that ASICS is offering some serious game-changing running socks. These 10 Best ASICS Running Socks are made to make your feet feel better for longer. They are made to go just like you.
Cushioning,
wicking and compression
are just a couple features that our line up offers. Scroll through and check out the FAQs for some commonly asked questions as well to help you narrow down what it is you're looking for. ASICS probably has what you need to help your favorite running shoes fit even better.
This is the best product on our list that is currently in stock:

Intensity Quarter
Why is it better?
Ankle protection makes running in different locations more enjoyable
Thicker design adds shock absorption support and improves your endurance
Moisture control keeps your feet healthier and more comfortable
In a
Hurry? Editors choice:

Test Winner: Intensity Quarter

7
Researched Sources
1350
Reviews Considered
15
Hours Researching
15
Products Evaluated
Best 3 Alternatives to Asics Socks
ROCKAY Accelerate
Exceptional fit and breathability
Price:
Quarter Flare
Lasting durability and comfort
Price:
Feetures!
Secure fit with great breathability
Price:
Comfort
Durability
Breathability
Materials
Value
By Default
Our Favorite ASICS Running Socks
1

. Cushion Low Cut Women's



Cushioning makes these socks great for daily wear
Fun colors help you stay excited about exercising
Tab keeps your sock out of your shoe
Low-cut design does not appeal to everyone
Color options are all bright which may not fit most runners' personal styles
Improper drying can shrink these socks
Many runners prefer a low-cut running shoe to other available options. You need a quality low-cut running sock that offers the right feel and support. ASICS Women's Cushion Low-Cut Socks are a great option for adding color and excitement to your running gear with a sock that is colorful and provides the features that you need for daily running.
Read more
Fit
The Cushion Low-Cut Socks do not run large or small. They fit very close to the size indicated on the package. The large pack is for sizes 10 and higher for reference. The cushioning in these socks is soft and durable which makes them feel lightweight and supportive.
Features
They are made with a moisture control design that helps keep your feet dry to prevent rubbing. The lip of the sock has a tab to keep it from sliding into your shoes. The cushioning around the entire sock is dense but light to maintain a good feel and provide support where it is needed.
Specs
The Cushion Low-Cut Socks are made mostly of Acrylic with Polyester and Spandex added in for flexibility. There are two color collections available that come in packs of three. The sole is cushioned for added comfort and support.
Value
In terms of value, these socks are best used for daily exercise or daily living without shoes. You can easily wear these socks on a regular basis without wearing them out. They also make a great alternative to regular socks for non-running activities. For running, the added cushioning will act as a shock absorber to help you maintain your foot health.



Classic design is versatile and serves well as a daily goto sock
Modern features greatly improve the overall performance over older sock options
Medium construction and padding add comfort while not impeding workouts
Classic design may appear bland for some runners
Classic design may not offer as much comfort for some runners due to the lake of structural changes and features
Sizes may run tight due to older, less anatomical designs
Sometimes, a more traditional sock design is preferable to some of the new styles. Unfortunately, finding the right sock can be difficult. ASICS Women's Invasion No Show Socks use the proven classic low cut design but have many of the updated features for better overall performance.
Read more
Fit
The Invasion No Show Socks are available in sizes up to extra large. They are designed to fit snugly without being tight. Added cushioning on the bottom also helps them stay comfortable while maintaining a medium weight and neutral feel.
Features
These socks have the classic low cut design with few design changes in frills. However, they have added cushioning across the soles to improve shock absorption and protection. The tops are vented for breathability as well as improved odor control.
Specs
The ASICS Women's Invasion No Show Socks are made of Nylon, Polyester, and Spandex. The toe is seamless with prevents rubbing. They use a two-zone construction method where the sole is completely covered in padding and the top is a vented mesh construction. Moisture management features in the design help to prevent moisture and odor buildup over time.
Value
In terms of value, these socks are best used for everyday normal and workout use when you need a reliable sock without a lot of complicated features. If you are looking for a sock that is simple to be your normal wear socks, then these socks are one of the better options since they cut out much of the complexity of finding socks. With the classic design, they also fit in as a daily wear sock that you can also run in.
Ankle protection makes running in different locations more enjoyable
Thicker design adds shock absorption support and improves your endurance
Moisture control keeps your feet healthier and more comfortable
Thicker design may be too tight in thicker shoes
Quarter design does not appeal to all runners
These socks run a little tight
Every runner has different running gear needs and performance. In some cases, a low cut sock will not be comfortable or reliable. ASICS Intensity Quarter Socks give you the added support and reliability that you are looking for.
Read more
Fit
The Intensity Quarter Socks are available in sizes up to extra large. These socks have a thicker weave that will make them feel tighter than their size. A seamless toe, Y heel, and added sole padding make these socks significantly more comfortable.
Features
The Intensity Quarter Socks are designed to control moisture buildup as you run. Added padding across the sole and around the arches gives you the extra support your feet need to be comfortable. The extended quarter cuff provides ankle protection while running.
Specs
They are made of Polyester, Nylon, and Spandex. Each sock has a quarter-sized cuff that should reach up high enough to cover the runner's ankle. Moisture control fabrics and ventilation help reduce the amount of moisture across your feet.
Value
These socks are best used by runners that need a bit of extra running support in colder weather or in hard sole shoes. These shoes will add the extra protection for your ankles needed to wear taller running shoes.



Added support is exceptional at improving comfort over short distances
High-density padding is extra supportive
Snug fit adds slight compression
Additional support may not be effective over longer distances
Snug fit may not be appealing to some users
Limited color options may not appeal to all runners
Sprinting and mid-distance runners can benefit from having a sock that is designed for those types of runs. The ASICS Unisex Intensity Low Cut Socks are a great option for higher speed, shorter distance runs. They offer the cushioning, protections, and comfort needed at high performance running levels.
Read more
Fit
The Intensity Low Cut Socks are available in sizes up to large. They are oversized to help compensate for the additional padding. However, they may fit snuggle based on the shoes that you wear and your foot type.
Features
These socks have additional cushioning on the soles to add shock absorption and support. Added arch support bands and heel padding greatly improve the overall feel and performance of your feet at high speeds. With a modest weight, they also allow your feet to move more freely.
Specs
The ASICS Unisex Intensity Low Cut Socks are made out of Polyester, Nylon, and Spandex. High density lace padding is used to add cushioning to the entire sock.
Value
These socks are one of the best options for sprinting and high speed running over shorter distances. While they have additional padding that is good for reducing foot wear, these benefits may only last for shorter distances. On those shorter distances, they are exceptional at supporting your feet the way you need them to.



Design is good for minimalist running on a daily basis
Simple colors easily match other gear choices
Sole cushioning makes running more comfortable without changing the feel
Minimal design may not appeal to many runners looking for more features
Moisture control works well despite the thin design
V cut lip may not fit all runners comfortably
Since most runners prefer a minimal feel, they turn to low-cut options with thin shoes. ASICS Unisex Cushion Low Cut socks are a great option for getting a little support while keeping your feet light and quick. These socks are a good choice for daily minimalist running.
Read more
Fit
The ASICS Cushion Low Cut run snug as they stretch to fit your feet. The sole has extra cushioning while the top uses a mesh construction for venting. The lip is just thick enough to keep the sock from sliding without being too bulky.
Features
This sock is made with a moisture control design both wicks moisture away and uses venting to improve breathability. The thin design throughout allows you to maintain a minimal feel while getting just enough support. The sole has cushioning all the way across to provide just enough arch and heel support.
Specs
The Unisex Cushion Low Cut is made of Polyester with a little bit of Spandex. They are available in black, grey, and white. The lip has a V cut that lets it comfortably go below your ankle without dipping deep into the shoe.
Value
In terms of value, these socks provide an excellent option for daily minimal running. They provide just enough support to keep you comfortable without changing the overall feel of your run. For the price, they make a strong alternative to barefoot running or other minimalist options.



A cost-effective option for exercise gear
Light cushioning adds comfort without slowing you down
Moisture control is great for running on hotter paved surfaces
Cushioning may not be as much as some runners like
Stretchy feel may not reach the most comfortable size for some feet
Thinness can cause premature wear under intense conditions
Most daily runners tend to run in developed areas like city streets and in the gym. ASICS Women's Intensity Single Tab Running Socks are a great sock option for running on paved roads thanks to the medium cushioning and the vented top. They also look the part with colors and a design that will match most runners' style.
Read more
Fit
These socks fit snuggly, but they stretch into a comfortable size when you put them on. The cushioning helps to soften impacts while running. These socks feel somewhat thin although they appear thicker than they are when you first open the package.
Features
The Intensity Single Tab Running Socks are made of moisture-wicking materials to pull moisture away from your feet. They are available in two color packs with light and dark themes. Extra support is sewn into the arches to keep your feet in the right shape for added comfort. Lace pad cushioning is used to improve the feel and support of these socks.
Specs
The ASICS Women's Intensity Single Tab Running Socks are made out of Polyester, Nylon, and Spandex. They come in packs of three and have lace pad cushioning. The Y heel and arch support make them a more comfortable running option.
Value
These socks are best used for daily exercise and urban running. Their thinness may not be as effective at keeping dirt out, but the cushioning makes them effective on hard surfaces. For the cost, adding these to your daily routine is cost-effective and can make a significant improvement in your comfort through daily exercise.



Anatomical design provides a better fit for most runners
Design provides added support across the arch and heel
Tab design keeps socks out of shoes
Anatomical fit may not fit well on some runners with more unusual foot shapes
Sizes can run tight for most runners relying on the added stretch to get a snug fit
Very limited number of styles and colors available
ASICS running gear consistently provides a higher level of comfort and performance than other options. The ASICS Kayano Single Tab Socks are designed to be a durable and soft alternative to other running socks. With specific material choices and an added focus on specializing the design, ASICS created a running sock that can make a big difference in your running comfort and performance.
Read more
Fit
ASICS Kayano Single Tab Socks are available in sizes from extra small to extra large. Because of the elastic feel of these socks, they tend to run a little small with some added stretch to them. The Y heel greatly improves the overall fit, and they come in anatomically correct left and right sock versions.
Features
ASICS Kayano Single Tab Socks are made of materials that have a little bit of stretch but are good at holding their shape. The inclusion of Polyester SoftAir makes them more durable while maintaining foot comfort. Nylon NanoGLIDE reduces friction to prevent blisters and other abrasions.
Specs
ASICS Kayano Single Tab Socks are made of Nylon and Nylon NanoGLIDE, Polyester SoftAir and a little bit of Spandex. They are available in a single color. Each sock is specifically designed to fit a left or a right foot.
Value
In terms of value, these socks offer the most value as a general running sock. If you run on a regular basis as a part of your daily workout or in a weekly routine, then these socks will help you stay comfortable and avoid common problems like blisters. They should be used as the primary sock in your running gear collection while turning to other options when you have a heavily specialized need for them.
8

. FuzeX Cushion Single Tab



Unisex
Wicks moisture away
Breathable
W-heel gore
Soft and comfortable
Supportive
Affordable
Giving you anatomical structure from right to left, the FuzeX Cushion Single Tab is also designed to prevent odor and keep your feet dry. Asics makes some of the best running socks out there and this design offers a simple look with a whole lot of structure. Not bad for a sock.
Read more
Fit
FuzeX Cushion Single Tab is lightweight and super cushioned, fitting as a sock should. Covering the foot and adding extra support in mid and heel areas while staying non-constrictive in the toes. Asics made these fit snug, which keeps them in place when running, doing WOD, or other sports like tennis.
Versatility makes the FuzeX a great option for any activity really.
Furthermore, as we mentioned above, the socks are left and right so you get a very sure fit on each foot. None of this sliding or bunching nonsense that comes with less structured socks, these have a purpose.
Features
It is surprising that so much can go into such a simple item as a sock. Built-in moisture management wicks sweat and keeps the feet virtually moisture free at all times, no matter the activity.
Along with the anti-odor benefits of the Asics FuzeX Cushion Single tab, you get advanced cushioning in high impact zones throughout the sock. However, this adds to weight to the sock, they are super light and cozy.
W-Heel gore fit design keeps the sock in place, preventing blisters and irritation. The single tab even protects from shoes that have a little wiggle room to them. What's more, they have a little extra reflection added to the top for night running.
Durability
Offering quite the fiber mix, with mostly Nylon and Polyamide, makes these nearly indestructible for what it is worth. That with a little polypropylene Dryyarn, you get a sock that rids of sweat, adding to the lifespan of the sock.
Moreover, not only does it make the FuzeX Cushion Single Tab stronger it has honeycomb mesh to help them breathe better too. Asics thought of everything when they designed these comfy toe towels, and we think you'll agree once you slip them on and feel how comfy and cushioned they actually are.
Multiple control features prevent many of the common problems that women face with sports socks
Lightweight design reduces foot fatigue
Single tab design prevents ankle problems while keeping socks in place
Thin design won't provide as much support as other options
Low cut design may not be effective for some sports that generally use taller socks
Design may not be as effective for long distance running
Short distance running and other sports require a lighter, more versatile sock. ASICS Women's Quick Lyte Single Tab Socks serve as a lightweight alternative for activities that don't require long distance running, but can benefit from many of the features that thicker running socks can provide.
Read more
Fit
These socks are available in sizes up to large. The lightweight design lets them stretch to fit your foot comfortably. Single tab design avoids rubbing on ankles while keeping socks out of your shoes.
Features
The ASICS Women's Quick Lyte Single Tab Socks are designed to be lightweight and thin. Integrated mesh designs reduce odor buildup, static buildup, and moisture buildup. The single tab design helps to protect your ankle from unwanted rubbing.
Specs
The Quick Lyte Single Tab Socks are made of Nylon, Polyester, and Spandex. They are available in four color groups. Moisture control and venting designs also help with odor and static control to make them more comfortable.
Value
In terms of value, these socks are a great option for sports that involve running, but may not be the primary focus like soccer or baseball. They offer many of the features that thicker running socks provide, but in a thinner and lighter weight design for greater comfort.



Anatomical design is great for improving comfort and reducing sliding
Anti-friction materials greatly reduce the chances of forming blisters
Moisture control keeps your feet clean and dry for longer which improves your comfort
Socks can be a bit pricier than other options despite the additional features
Anatomical designs may not be the best fit for some foot types
Added cushioning may make these fit tightly for some sizes
Since many runners like to focus on cardio for their workouts, they need a sock that has great durability and support. ASICS Unisex Nimbus Single Tab Socks are one of the best options for cardio-focused workouts as they are a running sock that can provide the same level of support in distance running and other workout exercises. They are designed using the same processes as ASICS' popular Nimbus shoe series.
Read more
Fit
The ASICS Unisex Nimbus Single Tab Socks are designed using similar anatomical left and right foot options that contour to your feet. This greatly improves the comfort and focuses support to the areas where it is most needed. Anatomical foot designs greatly improve support efficiency and comfort over long workout periods.
Features
The Nimbus Single Tab Socks are designed to have a better fit by matching the contours of your feet. Improved padding across the sole, as well as support bands for arches improve overall foot performance. The inclusion of anti-friction and moisture control materials eliminate many of the common problems that runners' face.
Specs
The Unisex Nimbus Single Tab Socks are made with Nanoglide anti-friction yarn to prevent rubbing that can lead to blisters. Dryarn also adds a level of moisture control that when combined with ventilation and anti-friction yarn greatly reduces the chances of foot abrasions and blisters.
Value
If you do a lot of cardio and other exercises, these socks are perfect for you. They provide effective support in all situations which make them a great option for any kind of workout. At the available prices, they are worth the investment to improve your comfort and performance during workouts.
Criteria Used for Evaluation


Comfort
We put this at the top of the list for criteria because, well if socks aren't comfortable, what's the point? Our precious feet work so hard to take care of us, supporting us all day long as we go about our lives, and that's not even talking about the abuse they take when us runners use them to pound the pavement for miles and miles. The least you can do in return is treat your feet well, and by doing so you'll be treating yourself to. A good pair of comfy socks goes a long way towards keeping you and your feet happy. Soft fabrics mean less irritation for your feet and their skin and are also a big factor in what makes a pair of socks comfortable or not. Another thing that influences this factor is how tight or loose socks are. Too tight and you can cut off your circulation which obviously isn't healthy or comfortable, and too loose and you're most likely going to have problems with chafing and blisters. The type of material is a big deal to. Most of the products on this list contain a blend of synthetic and sometimes natural fibers so that they offer the user a mix of comfort, breathability, and a snug fit. We didn't put anything on here that consistently got bad reviews in the comfort department, but nonetheless some options are more comfortable than others and their individual scores reflect this.


Durability
We all want products that last a long time because it really stinks to spend your hard-earned money on something only to have it fall apart quickly. ASICS running socks are some of the best on the market and while they're not as cheap as some other options that's because they're well made and generally long-lasting. Socks are one thing that it pays not to skimp on, because with this type of product cheaper usually does mean cheap and you may find yourself with an uncomfortable pair of socks that aren't breathable and fall apart quickly. It definitely pays to invest a little more upfront for good socks so that you can avoid the frustration and discomfort that can come with cheap socks. This isn't to say that you can't occasionally find good socks on sale or otherwise having a good price, but if something seems too good to be true, it probably is. Remember how when we were little kids and our grandparents would often get us socks for our birthdays and the holidays? At the time it may have been slightly disappointing, what kid wouldn't rather have a cool toy than a pair of socks after all? But in their infinite wisdom they definitely knew what they were doing, and that a good pair of high-quality socks can go a long ways towards a happy, healthy life.


Breathability
This is a super important factor for runners to take into consideration when buying a pair of socks. Nobody likes running, walking, or doing anything really in a pair of sweaty, stinky, sloshing around in wetness pair of socks. To avoid this we highly recommend buying a pair of running socks with a high amount of synthetic fibers. Why? We're glad you asked. Synthetic fibers are literally incapable of absorbing moisture. Even if they wanted to they just can't do it. Because of this, moisture goes around the fibers to the outside air where it's able to dry naturally instead of staying inside the sock. Natural fibers such as cotton, for example, are more than capable of absorbing moisture and in fact, it's one of their favorite things to do. So if you're running in 100% cotton socks they may feel soft on your skin for a little while, but pretty soon they'll be soaked and unable to dry out. So definitely look for socks that have a high level of synthetic materials such as polyester and elastane. Once you've found your pair of breathable socks we recommend letting them air dry. Any shrinkage of the material tightens the weave on a garment, making it harder for moisture to pass through thus affecting the breathability.


Materials
As we talked about above in the breathability section, materials are a key component in running socks because they determine not just the comfort but also the level of breathability in a pair of socks. The most common materials you'll find the socks on our list to be made out of are polyester, elastane, and cotton. Polyester is a synthetic fiber that helps the socks to be breathable and moisture wicking. Elastane is another synthetic fiber that helps the socks conform to the shape your feet and stay there comfortably so that you don't get chafing and in blisters like you would if the sock was constantly moving around while you run. Cotton is a natural fiber that helps the socks to feel soft and comfortable against your skin. Any of the products on our list that do contain cotton or other natural fibers only have them as a small percentage of the overall materials. This is because cotton, while very soft and comfortable, isn't moisture wicking due to its high propensity for moisture absorption. Cotton socks can certainly have their place in your wardrobe for work and other casual occasions because they really are incredibly comfortable, but when it comes to running and other sweaty athletic endeavors, look for socks that are primarily made of synthetic fibers.


Value
Value evaluates each sock is based on its price relative to other ASICS socks, competitor socks, and the type of features it has. For many socks, you'll need to consider the price per pair versus the price per package if it contains multiple pairs. If you're buying your running socks online, make sure to check the return policy of the retailer. If the socks you buy don't fit or you don't like them, you'll want to know if you can return them. Many retailers won't accept returns on socks that have already been worn, so when you first receive them and try them on do so gently! And don't tell anyone we told you so. Shhh.....
Expert Interviews & Opinions
Most Important Criteria
(According to our experts opinion)
Experts Opinion
Editors Opinion
Users Opinion
By Default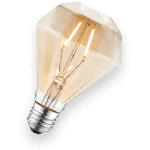 Socks Prevent Blisters!
Running socks can prevent blisters with moisture-wicking fabric that prevents friction. Other features, such as tabs that protect your heels and extra cushioning, can also help.
Running socks are designed for running
You need the proper tool for the job. Running socks are designed for running. They are a worthwhile investment that you will not regret.
Other Factors to Consider


Water Resistance
In addition to these criteria, there are other important factors to consider in your purchasing decision of ASICS running socks. to minimize the chance of picking the wrong pair it's important to also consider moisture-wicking properties. Above all other features, and running socks you buy should have moisture-wicking properties to keep your feet dry. Sweaty, wet feet are uncomfortable and can encourage blisters. Having blisters can keep your home and away from running. Synthetic materials are ideal to keep moisture away, though some socks are better designed to remove moisture than others.
Frequently Asked Questions
q:

What is the difference in ASICS Running socks versus normal socks?

a:

Each sock on the 10 Best Asics Running Socks line up is designed to make you go longer, faster and harder. Technology goes into every aspect of running all the way down to... Yes, you guessed it, Socks. Normal wear socks are usually cotton and plain.

These normal designs are great for basic needs. However, simple cotton and lack of structure can leave a runner full of blisters and hot spots. Normally it isn't the shoe that is the problem when you find a good fit, it's an ill-designed pair of socks.

Running socks are crafted to stay in place, wick sweat, cushion and support in high impact areas. This is what Asics is providing with all their great designs. Some even have compression, aiding better circulation for those that get a tingle when they get going.

Don't just assume you need them for sports activities either. A great pair of socks can make your whole day better, keeping your feet feeling great so you can concentrate on more important things.
q:

Which style of Asics running Socks works the best?

a:

This is why we made a 10 Best ASICS running socks list. We know that there are different needs. As we mentioned, compression is a good design for those that need a little extra blood flow and then you have shorties with extra cushioning. Honestly, it all depends on your preference.

With that being said, getting a great pair of running socks can really make a run that much better. All the styles are lined with technology that has been tested and consumer approved. That is why we spend hours researching so no matter which one you prefer, you know you're getting the best.
q:

What are the best running socks made out of

a:

Some of the most durable socks are synthetic blends. When looking for a good option for active socks, cotton can be a bit too soft and less sweat wicking. This creates integrity issues as well as leaving to protection from blisters and irritation.

Checking out our 10 Best ASICS Running Socks, you will get a pretty solid idea of what to look for in a great material. Most are mixed material, so there isn't just one type of fabric knitted into the design. Furthermore, different textures and stitching make the material better or more cushioned, etc.

When looking at what may be best for you, you'll; find that material will depend on how the sock works on the foot. Going back to the different types like Compression, which usually uses spandex or the softer more cushioned ones that use a lot more nylon for added durability and wicking. It all just depends on which one you use personally.
q:

How do I size a sock right for me?

a:

Most buying sites like Amazon offer charts and guides to help fit a sock. Some come in a good range of sizes while others are one size fits all. We suggest checking them out first if you can.

When Asics puts this much work into what most would assume to be easy since it is a sock, they actually are thinking about how different feet can be and make a good line of sizes. Another reason ASICS is a leader in design, they have everyone in mind, looking at all angles of a great design.
q:

How often do I need to replace my ASICS running socks?

a:

Socks don't lie and you'll probably more than know when you need to power up and invest in a new pair. Furthermore, you don't usually use the same pair of socks like as with shoes.

So, although you will probably get what seems like a longer lifespan due to switching them out more than not, they average around 400 miles just like a good pair of running shoes. Therefore, much like running shoes, socks should be replaced periodically after much use. They tend to lose structure and elasticity after all the washing and running anyway.
Subscribe to our newsletters