Our Favorite ASICS Running Socks Evaluated and Reviewed
last updated:
Feb 15, 2021
ASICS doesn't just
lead in running shoes,
they upped their game and added some serious sock technology to their brand. These aren't your momma's socks, they put a lot of research and technology into making some of the best running socks you can find anywhere.
We meticulously researched all their designs and are confident that ASICS is offering some serious game-changing running socks. These 10 Best ASICS Running Socks are made to make your feet feel better for longer. They are made to go just like you.
Cushioning,
wicking and compression
are just a couple features that our line up offers. Scroll through and check out the FAQs for some commonly asked questions as well to help you narrow down what it is you're looking for. ASICS probably has what you need to help your favorite running shoes fit even better.
This is the best product on our list that is currently in stock:

Intensity Low Cut
Why is it better?
Added support is exceptional at improving comfort over short distances
High-density padding is extra supportive
Snug fit adds slight compression
In a
Hurry? Editors choice:

Test Winner: Intensity Low Cut

7
Researched Sources
1350
Reviews Considered
15
Hours Researching
15
Products Evaluated
Best 3 Alternatives to Asics Socks
ROCKAY Accelerate
Exceptional fit and breathability
Price:
Quarter Flare
Lasting durability and comfort
Price:
Feetures!
Secure fit with great breathability
Price:
Comfort
Durability
Breathability
Materials
Value
By Default
Our Favorite ASICS Running Socks
Criteria Used for Evaluation


Comfort
We put this at the top of the list for criteria because, well if socks aren't comfortable, what's the point? Our precious feet work so hard to take care of us, supporting us all day long as we go about our lives, and that's not even talking about the abuse they take when us runners use them to pound the pavement for miles and miles. The least you can do in return is treat your feet well, and by doing so you'll be treating yourself to. A good pair of comfy socks goes a long way towards keeping you and your feet happy. Soft fabrics mean less irritation for your feet and their skin and are also a big factor in what makes a pair of socks comfortable or not. Another thing that influences this factor is how tight or loose socks are. Too tight and you can cut off your circulation which obviously isn't healthy or comfortable, and too loose and you're most likely going to have problems with chafing and blisters. The type of material is a big deal to. Most of the products on this list contain a blend of synthetic and sometimes natural fibers so that they offer the user a mix of comfort, breathability, and a snug fit. We didn't put anything on here that consistently got bad reviews in the comfort department, but nonetheless some options are more comfortable than others and their individual scores reflect this.


Durability
We all want products that last a long time because it really stinks to spend your hard-earned money on something only to have it fall apart quickly. ASICS running socks are some of the best on the market and while they're not as cheap as some other options that's because they're well made and generally long-lasting. Socks are one thing that it pays not to skimp on, because with this type of product cheaper usually does mean cheap and you may find yourself with an uncomfortable pair of socks that aren't breathable and fall apart quickly. It definitely pays to invest a little more upfront for good socks so that you can avoid the frustration and discomfort that can come with cheap socks. This isn't to say that you can't occasionally find good socks on sale or otherwise having a good price, but if something seems too good to be true, it probably is. Remember how when we were little kids and our grandparents would often get us socks for our birthdays and the holidays? At the time it may have been slightly disappointing, what kid wouldn't rather have a cool toy than a pair of socks after all? But in their infinite wisdom they definitely knew what they were doing, and that a good pair of high-quality socks can go a long ways towards a happy, healthy life.


Breathability
This is a super important factor for runners to take into consideration when buying a pair of socks. Nobody likes running, walking, or doing anything really in a pair of sweaty, stinky, sloshing around in wetness pair of socks. To avoid this we highly recommend buying a pair of running socks with a high amount of synthetic fibers. Why? We're glad you asked. Synthetic fibers are literally incapable of absorbing moisture. Even if they wanted to they just can't do it. Because of this, moisture goes around the fibers to the outside air where it's able to dry naturally instead of staying inside the sock. Natural fibers such as cotton, for example, are more than capable of absorbing moisture and in fact, it's one of their favorite things to do. So if you're running in 100% cotton socks they may feel soft on your skin for a little while, but pretty soon they'll be soaked and unable to dry out. So definitely look for socks that have a high level of synthetic materials such as polyester and elastane. Once you've found your pair of breathable socks we recommend letting them air dry. Any shrinkage of the material tightens the weave on a garment, making it harder for moisture to pass through thus affecting the breathability.


Materials
As we talked about above in the breathability section, materials are a key component in running socks because they determine not just the comfort but also the level of breathability in a pair of socks. The most common materials you'll find the socks on our list to be made out of are polyester, elastane, and cotton. Polyester is a synthetic fiber that helps the socks to be breathable and moisture wicking. Elastane is another synthetic fiber that helps the socks conform to the shape your feet and stay there comfortably so that you don't get chafing and in blisters like you would if the sock was constantly moving around while you run. Cotton is a natural fiber that helps the socks to feel soft and comfortable against your skin. Any of the products on our list that do contain cotton or other natural fibers only have them as a small percentage of the overall materials. This is because cotton, while very soft and comfortable, isn't moisture wicking due to its high propensity for moisture absorption. Cotton socks can certainly have their place in your wardrobe for work and other casual occasions because they really are incredibly comfortable, but when it comes to running and other sweaty athletic endeavors, look for socks that are primarily made of synthetic fibers.


Value
Value evaluates each sock is based on its price relative to other ASICS socks, competitor socks, and the type of features it has. For many socks, you'll need to consider the price per pair versus the price per package if it contains multiple pairs. If you're buying your running socks online, make sure to check the return policy of the retailer. If the socks you buy don't fit or you don't like them, you'll want to know if you can return them. Many retailers won't accept returns on socks that have already been worn, so when you first receive them and try them on do so gently! And don't tell anyone we told you so. Shhh.....
Expert Interviews & Opinions
Most Important Criteria
(According to our experts opinion)
Experts Opinion
Editors Opinion
Users Opinion
By Default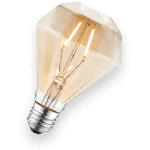 Socks Prevent Blisters!
Running socks can prevent blisters with moisture-wicking fabric that prevents friction. Other features, such as tabs that protect your heels and extra cushioning, can also help.
Running socks are designed for running
You need the proper tool for the job. Running socks are designed for running. They are a worthwhile investment that you will not regret.
Other Factors to Consider


Water Resistance
In addition to these criteria, there are other important factors to consider in your purchasing decision of ASICS running socks. to minimize the chance of picking the wrong pair it's important to also consider moisture-wicking properties. Above all other features, and running socks you buy should have moisture-wicking properties to keep your feet dry. Sweaty, wet feet are uncomfortable and can encourage blisters. Having blisters can keep your home and away from running. Synthetic materials are ideal to keep moisture away, though some socks are better designed to remove moisture than others.
Frequently Asked Questions
q:

What is the difference in ASICS Running socks versus normal socks?

a:

Each sock on the 10 Best Asics Running Socks line up is designed to make you go longer, faster and harder. Technology goes into every aspect of running all the way down to... Yes, you guessed it, Socks. Normal wear socks are usually cotton and plain.

These normal designs are great for basic needs. However, simple cotton and lack of structure can leave a runner full of blisters and hot spots. Normally it isn't the shoe that is the problem when you find a good fit, it's an ill-designed pair of socks.

Running socks are crafted to stay in place, wick sweat, cushion and support in high impact areas. This is what Asics is providing with all their great designs. Some even have compression, aiding better circulation for those that get a tingle when they get going.

Don't just assume you need them for sports activities either. A great pair of socks can make your whole day better, keeping your feet feeling great so you can concentrate on more important things.
q:

Which style of Asics running Socks works the best?

a:

This is why we made a 10 Best ASICS running socks list. We know that there are different needs. As we mentioned, compression is a good design for those that need a little extra blood flow and then you have shorties with extra cushioning. Honestly, it all depends on your preference.

With that being said, getting a great pair of running socks can really make a run that much better. All the styles are lined with technology that has been tested and consumer approved. That is why we spend hours researching so no matter which one you prefer, you know you're getting the best.
q:

What are the best running socks made out of

a:

Some of the most durable socks are synthetic blends. When looking for a good option for active socks, cotton can be a bit too soft and less sweat wicking. This creates integrity issues as well as leaving to protection from blisters and irritation.

Checking out our 10 Best ASICS Running Socks, you will get a pretty solid idea of what to look for in a great material. Most are mixed material, so there isn't just one type of fabric knitted into the design. Furthermore, different textures and stitching make the material better or more cushioned, etc.

When looking at what may be best for you, you'll; find that material will depend on how the sock works on the foot. Going back to the different types like Compression, which usually uses spandex or the softer more cushioned ones that use a lot more nylon for added durability and wicking. It all just depends on which one you use personally.
q:

How do I size a sock right for me?

a:

Most buying sites like Amazon offer charts and guides to help fit a sock. Some come in a good range of sizes while others are one size fits all. We suggest checking them out first if you can.

When Asics puts this much work into what most would assume to be easy since it is a sock, they actually are thinking about how different feet can be and make a good line of sizes. Another reason ASICS is a leader in design, they have everyone in mind, looking at all angles of a great design.
q:

How often do I need to replace my ASICS running socks?

a:

Socks don't lie and you'll probably more than know when you need to power up and invest in a new pair. Furthermore, you don't usually use the same pair of socks like as with shoes.

So, although you will probably get what seems like a longer lifespan due to switching them out more than not, they average around 400 miles just like a good pair of running shoes. Therefore, much like running shoes, socks should be replaced periodically after much use. They tend to lose structure and elasticity after all the washing and running anyway.
Subscribe to our newsletters