Best Cooling Vests Reviewed & Rated for Quality
last updated
Jul 29, 2019
If you love to run during the hot summer months, then you may want to check out the best cooling vest featured on our vests!
The heat can be a runner's greatest enemy and when the sun is out, we need to make sure to protect ourselves. Many of us may remember to throw on sunscreen, but many runners don't think about using a cooling
vest
. The last thing you want to do while you are out on your run is pass out from heat exhaustion—especially if you are racing.
The best cooling vests will ensure you stay nice and cool while you run and help prevent dehydration from excessive sweating. If you enjoy running in the heat, take a look at the cooling vests featured below because they truly are the best of the best!
In a Hurry? The test winner after 12 hrs of research

Ergodyne 6665
Why is it better?
Great option for those who don't want to deal with freezer packs
Lightweight
Fits well over your clothes
Value priced
In a
Hurry? Editors choice:

Test Winner: Ergodyne 6665

3
Researched Sources
1.1K
Reviews Considered
12
Hours Researching
19
Products Evaluated
Use
Effectiveness
Ease of Use
Fit
Durability
By Default
10 Best Ice Vests Reviewed



Great option for those who don't want to deal with freezer packs
Lightweight
Fits well over your clothes
Value priced
Doesn't stay wet for as long as advertised
Durability issues
This cooling vest uses evaporative cooling to keep the user's core body temperature down. Simply soak it in water for 3-5 minutes and it's ready to go. Users felt it was very effective at keeping them cool although several stated that the 4 hours of cooling the company advertises is an exaggeration and that it kept them cool for closer to about 2 hours.
Read more
Use
This is a great option for runners, motorcyclists, and bikers who may not have consistent access to a freezer or want a cooling option that is lighter in weight than those with freezer packs. It does a good job of cooling the user, but the company says it cools for 4 hours while users said that by that time the ice vest was completely dry and was useful for only about 2 hours at a time.
Effectiveness
This cooling vest will ensure you that you stay cool for short distances, so if you are a long-distance runner you will definitely want to take a look at some other ones on our list. This is a good one to have for training days shorter than 2 hours.
Ease of Use
The operation of this is super simple, all you have to do is soak it in water for about 5 minutes and then put it on.
Fit
We didn't find any complaints about the size of this cooling vest, and it seems suitable for most people and will go over your clothes easily.
Durability
Several users did note that the lightweight fabric tore easily when it got snagged on something and that you should be careful and aware of this while you're using it.



Very effective cooling
Affordable option
Fits most users
Thin and flexible
Not durable
Water filled packs take longer to freeze than gel filled ones
This option is designed for workers in hospitals, construction, and other occupations, and is also great for use at home while working in the yard or other chores as well as those who suffer from MS. The fit is snug and the cooling vest is machine washable.
Read more
Use
This product is good for people who suffer from MS, construction and hospital workers, and anyone else who needs to stay cool while being able to move freely. Users were very happy with how cool this kept them.
Effectiveness
This cooling vest is a great option for those of you who are outside a lot and need to stay cool. If you work outside or like to take walks in the middle of a blistering day this may just be the vest for you.
Ease of Use
Since all you need to do is put the removable freezer packs in the fridge and then insert them in the vest once they're frozen this is simple to operate. The packs are filled with water and not gel, so they take longer to freeze than other options, about an hour, and some users found this unsatisfactory.
Fit
Some female users found that it wasn't suited for their bodies but for the most part it is suitable for most different body types. Check the sizing chart before ordering.
Durability
We did find several complaints about this factor, so we recommend taking it easy while wearing this.
3

. TechNiche International



V-neck
Zippered closure
Light and easily portable
Comfortable quilted nylon outer
HyperKewl Polymer
Can't use in high humidity
Does not work well if used underneath clothing
TechNiche International makes a cooling vest that uses an evaporative temperature reducing system which allows for water to slowly evaporate and simply take the high temperature away. You will really be impressed by this option, it is low maintenance and evenly distributes weight well so when you are in the blazing hot sun, this one won't weigh you down but it will keep you refreshed. It is easy to use, simple product that anyone can use and enjoy.
Read more
Use
There is nothing not to like about this cooling vest. It lasts for hours, is easily recharged and has a flexible fit. The price range is fair, it won't break the bank. This one will make all the difference for anyone who either lives in extremely hot environments or is going on a hot adventure and wants to be extra sure that they pack smartly. Give this one a try, it's got the stuff to keep you replenished.
Effectiveness
If you are looking for an effective cooling vest then you will love this one. It is really easy to use and a perfect one to have for those extra hot summer days.
Ease of Use
You really can't get any more efficient or simple in use than this product. You can take it anywhere and use it anywhere. If you are out in blisteringly hot weather and as the day goes on, if this one starts to lose its strength, all you need is a bathroom, a water fountain, any water source really.
Fit
There are different sizes that you can utilize to find the right one for your body. The great thing is if you choose too small, don't worry, the flexible and stretchy sides give you some room for error. Maybe it fits you well but your partner needs it in a pinch; there is a good chance that the flexibility offered through this product will allow them to use it too.
Durability
You could be on a hike and use a stream if you wanted, it is going to work. Dip it, wring it out, wear it, repeat. Done. Who can complain about that?



100% cotton
Thermal liner
Machine washable
Comes with a protective cooler bag
Multiple sizes with adjustable features allow for a wide range of body types to use
When all inserts are used solidly it can be heavy and bulky
Packs aren't flexible until they begin to melt
TechKewl makes a thermally lined cooling vest that uses ice pack inserts to ensure coldness on your body. It has the capability of keeping you comfortable for 2-4 hours in extremely high temperatures. The solidly frozen ice packs become more flexible as they progressively melt.
Read more
Use
This ice vest not only works when it is first used but can offer long-lasting comfort in the high temperatures. The inserts are easy to rotate so that you can have no gap in your cold coverage. Included is a cooler bag which is very nice for reactivation. You will be able to enjoy long hours of comfort when you are in excessively warm environments.
Effectiveness
There are 4 phase change inserts that you can use all at once or just a couple at a time to achieve the amount of coldness you desire. These ice vests allow you the ability to comfortably engage in the hottest of temperatures, and when your ice packs melt all you have to do is refreeze them and reinsert for continued use. You could easily use some of the packs while the others stay frozen, then rotate the packs for no stoppage of use. You could look forward to segments of 2-4 hours of comfort in the heat.
Ease of Use
The inserts are easy to freeze and a simple wipe keeps them clean which is not bad at all. The outer layer is machine washable. So you got yourself a quick fix for freshness and cleanliness which makes it super practical. The adjustability allows for a wide range of body sizes that can benefit from the instant cooling effect.
Fit
This cooling vest provides a comfortable and loose fit--although it is not too loose so you won't have to worry about any chafing or blisters from it rubbing you the wrong way.
Durability
This vest is really durable and its lining is reinforced to ensure it holds its own no matter how far you decide to run. This is a great option for those of you who want a vest you can rely on for the long haul.



Maintains temperature for up to 1.5 hours
Easy to store in the freezer
Has a great fit under clothing and feel on your skin
Perfect for medical, athletic or occupational needs
Fits well for many body sizes and shapes
Adjustable and can be tightened if needed
Sizing runs large, order a size down from your normal shirt size
Does not have the overall long freshness effect of larger models
ThermApparel makes a really nice vest that can be worn under your clothing. It is one of the lightest options available so it is easy to carry and wear. It is a perfect option for medical needs, industrial safety, emergency services, military, athletic or outdoor recreation.
Read more
Use
Almost anyone can use this ice vest and enjoy it. It is so light and flexible, you will almost forget you have it on. Your movement won't be limited while wearing it which is very nice for active people who need some refreshing throughout their day or during hot activities. It is machine washable so maintenance is a breeze.
Effectiveness
If you are looking for a cooling vest that will remain lightweight while also effectively cooling you down, then you will love this one. It is perfect for runners, athletes, and anyone out on a hot summer day--so, check it out because this one comes highly recommended by actual users.
Ease of Use
The materials that are used are 88% Nylon with 12% Spandex. This makeup is a perfect combination for strength and flexibility allowing you to have maximum movement and range of motion while wearing. The packs are designed so that they are also pliable which help in a better movement when in use.
Fit
Weighing in at under 2lbs., it is easy to see why this versatile option is comfortable and useable for the widest variety of people. Worn under your clothing, you can enjoy the benefits of the cold unseen to the public. The lightweight along with the flexible spandex in the material, make it a most comfortable option.
Durability
Thanks to the high-quality materials this vest is made of, it is safe to say that it is incredibly durable. This cooling vest is definitely built to last and will last you mile after mile for years to come if you take care of it right. If you want a machine washable option, this is one you can throw in your washer--just make sure that you air dry it.



Perfect for athletes and those who perform physical activities outside in high temperatures
Weighs less than 5 pounds
Adult sizing for chest 29 inches to 52 inches
Children sized (30 to 90 pounds) weighs less than 3 pounds
USDA BioPerferred materials
Adjustable design will help with a more custom fit
Comes in red, blue, or green
Comes with 4 packs, extras need to be purchased separately
Pricey
Made for athletes and highly active individuals, Glacier Tek has a cooling vest that is designed to keep you comfortable while allowing you to get moving. It is fully adjustable and has two designs for adults and for children. This company boasts about its pride in manufacturing their cooling vests in the USA.
Read more
Use
Designed with tons of flexibility with dual side elastic straps as well as over-the-shoulder construction to allow for a fit that is secure and pliable.
Effectiveness
The cold comes for PureTemp which is a biobased phase change material. This technology is USDA Certified BioPreferred label, which means that it is derived from plants and alternate renewable agricultural, marine and forestry sources. It allows for materials that are sustainable substitutes from traditional products that have a petroleum origin. In repeated research and testing results have shown the effectiveness of this material and this cooling system. It will allow you to enjoy consistent performance through thousands of melting and refreezing cycles.
Ease of Use
In as little as 20 minutes in ice water or 1 hour to be fully frozen in the freezer, you can recharge the ice packs with ease.
Fit
This cooling vest looks a little bulky, but it doesn't really feel bulky. It is available in a few color selections to choose from, however, it certainly is not stylish and is actually designed to be more functional rather than to make you look good.
Durability
The durable front zipper allows for a solid enclosure. It can keep you at a temperature of 59 degrees for up to 2.5 hours while you exercise or work out in heat up to 100 degrees.



3L freezable quick release bladder
4 zones liquid cooling channel for even distribution
Soft on skin, no irritation or scratching
Air permeability
Not as comfortable to lean against, if sitting holding pack on your lap is a much better option
Instructions could be made clearer
This is a terrific cooling vest that can be worn under your clothing which makes it nicely concealed. COMPCOOLER designs a backpack that can easily be detached. It has made of soft materials that also has a nice amount of flexibility and stretchability for a firm and cozy fit.
Read more
Use
This ice vest is made to wear under your clothing. So you can wear it first under your clothes or uniform and then connect it with the bladder. The cool feeling on the skin is a delight. Mesh fabric provides a soft, stretchy element that conforms nicely to the body's contours. There's micro tubing within the liner so your skin won't be irritated and scratched. Adjustable sides and air permeability makes the construction very wearable.
Effectiveness
This is an excellent cooling vest that will ensure you stay nice and cool while you wear it. It is definitely a lot bulkier than other selections on our list so make sure to take note of that before making your purchase.
Ease of Use
Refreezable bladders allow you to swap in and out for continued use with ease. The battery will last you all day, so you don't have to worry about it dropping you in the middle of a workday. They are rechargeable too, so you can refresh them at the end of your day and prep them for the next. You can wear this ice vest and barely sweat while you engage in outdoor activity in hot conditions. It is an awesome and durable device that also has a soft, flexible feel for a comfortable and secure fit on your skin and is easily concealed under your clothing.
Fit
If you work outside in a construction type environment and need to wear a tool pouch you can do so without any problems. The battery pack is rechargeable and you can easily get about 7 hours out of it. It won't limit your movement at all. You can easily climb, walk long distances, bend and kneel, and not have any issues.
Durability
This is a really durable cooling vest. It is reinforced in all of the right places and designed to take more of a beating than some of the other cooling vests on our list.
8

. Ergodyne Chill-Its 6215



Machine washable, easy maintenance
Extremely durable
Flame resistant
Can work up to 4 hours
Non-toxic and non-carcinogenic PCM
Can be a bit heavy
Not many style options
Heavy duty workers in extreme environments will benefit greatly from the Ergodyne Chill-Its 6215 cooling vest. Not only will you have long-lasting freshness but the materials will also keep you safe from fire as this product is flame resistant.
Read more
Use
This is a multi-functional cooling vest that is extremely durable. It has to be to tolerate extreme and hazardous environments. It will keep the high temperatures at bay on hot days while you are working and keep you safe from flames and electric arcs.
Effectiveness
The fabric meets ASTM F1506 requirements. It has an ATPV rating of 7.1 cal/cm2 and is classified CAT1. The design characteristics needed for these specifications are in line with the basic protection level for electrical workers as well as anyone who would be exposed to electric arc and other similar thermal hazards. Anyone operating in environments that have open flames and radiant high temperatures needs the right protective gear to be safe. This product is exactly what you'd want if you need to keep your temperature down for comfort and you work in a hazardous environment that has the potential for fire.
Ease of Use
Fit
This cooling vest is easy to use--just slip it on and get going. It is really lightweight and definitely will not weigh you down when you wear it. However, this one definitely has a utilitarian look and fit to it.
Durability
You can enjoy up to hours of refrigeration with this product. It will maintain a consistent 64F/18C with the 2 ice packs that are included. You can rotate the packs so that you don't have a gap in coverage or you can use them at the same time. They are easily reactivated in a cooler, freezer or refrigerator. They can even be soaked in ice water for a quick revitalization.



Made for football players
Offers additional protection from impact
Excellent construction uses padding that evaporates water
Lightweight
Excellent breathability
Only comes in one color
Nice fit, but adds bulk
This ice vest is specifically designed and aimed to be a custom piece of essential gear for football players. Gear Pro-Tec Z-Cool is used under the shoulder pads for extra protection during impact. The air-flow design allows for additional comfort and breathability to keep players dry and refreshed.
Read more
Use
From decreasing bacteria accumulation and thus improving the health of your gear and you, this cooling vest provides more than one function. It keeps the air flowing through which is essential on those hot days, practicing in the sun and exerting extra physicality. The foam padding not only keeps you drier, but it also adds an extra layer of protection from impact. This piece of gear will help keep you comfortable, healthy and better resist injury.
Effectiveness
A 3-D airflow design allows for extra breathability under all those protective layers. The evaporative foam helps to keep your temperature moderated while also helping keep you dry. This is a real plus because not only does it help your comfort but it decreases the ability for bacteria to build up in your uniform.
Ease of Use
This cooling vest is easy to get on and off once you get used to it, but some users report it can be a little annoying in the beginning since they may not have been used to this type of cooling vest. It is best for contact sports so you may not want to deal with the hassle of this one if you aren't in a contact sport.
Fit
When it comes to fit, this one fits snuggly and securely. You can adjust it to fit you comfortably and to make sure that it doesn't move around while you are wearing it--this will prevent chafing and blisters from occurring.
Durability
This is a very affordable ice vest. It is the same type of professional-grade equipment that college and professional football players use. It is a perfect partner for light contact practice or even game walkthrough.
10

. Ruffwear Swamp Cooler (for dogs)
Durable
Dogs seem to love it
Cools even in 100+ degree heat
Easy to put on and take off
Difficult to fit to many dogs
This one is for your furry and four-legged best friend. Dogs get hot to and Ruffwear designed this option just for them. It uses evaporative cooling so you don't have to deal with freezer packs and also has reflective trim to help keep you both seen and safe in low light situations.
Read more
Use
This cooling vest is for your dog to wear when it's hot outside, whether it with you on a run or hike, or while camping or doing any sort of outside activity. Dogs don't write reviews, but their people do, and they were felt this worked well based on placing their hands on their dog's skin during and after use and seeing how much cooler it was than usual after being out in the heat.
Effectiveness
Several reviewers said it even worked well in 100+ degree heat with high humidity.
Ease of Use
The design makes it simple to place this on your dog.
Fit
There were several complaints about this being difficult to have good contact with the dog's skin and that you had to cinch down the belly strap on a lot of breeds.
Durability
This product is well made and will last a long time.
Criteria Used for Evaluation


Use
The way you will use your cooling vest will play heavily into the choice you make. Products that aim to reduce your body temperature were originally created for labor type workers who are in extreme environments for long periods of time every day. This obviously makes sense. Construction workers, miners, factory workers really need every support they can get to be able to perform these tough and physically demanding jobs.
These types of jobs require people to operate in conditions that have excessive heat. As discussed earlier, when a person gets overheated, not only are there serious health concerns that can arise, but other symptoms can arise. Irritability, frustration, impatience, lack of focus, excessive thirst, and foggy thinking all arise.
When you are able to combat excessive heat so that your body can be in balance and be comfortable you will be thinking clearer and you will be performing better. Your endurance also increases and your risk of injury from such temperature stress decreases.


Effectiveness
You want to spend your money on something that works well to keep you cool. There is one thing that these ice vests are designed to do and that keeps your body's temperature comfortable in hot, humid environments. Outside of this main purpose, there are some special features that make some options better for specific activities over others.
Lightweight cooling vest with flexibility and ability to be stored easily are design features for products that are better for gardeners. Flame resistance would be a great feature for electricians. Flexibility and ease of motion are great for athletes. Gear Pro-Tek Z-Cool uses extra padding, breathable materials and quick-drying abilities that are perfect for football players. Extra durable materials and stitching is a necessity for heavy construction.


Ease of Use
You want a vest that is easy to use in any situation so pay attention to ease of use as you make your choice. You want to be able to have easy wearability. Adjusting your product to fit you properly is another thing that should be easy to understand and do. Reactivating or re-hydrating your packs should be able to be done with little time and have the ability to last the length of time you need.
Products worn on the skin and under the clothing should have a pleasant feel and a good amount of give or flexibility in their materials. Some of the most pleasing options are designed using flexible inserts. There is nothing better than being able to just throw your product itself or the inserts into cold water to rejuvenate its performance especially when you are in environments that aren't possible to have electricity for freezers and fridges.


Fit
It is critical that your vest fit well so you get the best results possible on the hottest days. A lot of products will be one-size-fits-all. For these, it is important to have adjustable features or stretchability in the materials so that more body types can fit into them well. For those products that are meant to be worn underneath clothing, soft materials and won't irritate your skin is very important.
Great drying abilities are also important for products that are worn on the skin because you want to make sure that they will have properties that will cut down on bacterial growth for better health. Many still, will have varying sizes along with adjustable features so that you can get a more custom fit. Last, most are made for adults, but Glacier Tek Sports makes sizes for adults and children.


Durability
Durability is an important point to consider when you are asking yourself what cooling vest is right for you. If you are looking for a durable vest to wear outside for a long workday you are going to want one that will have a long-lasting performance with minimal downtime. Many of the products listed above have options to have back up bladders or packs so that you can just switch out old packs with newer ones so there are no gaps in wearing the support gear.
Most of these can have their packs or bladders easily reactivated with the freezer, refrigerator, even cold water in minimal time. Alpinestars MX is a model that you literally just throw the whole thing into cold water for 5-10 minutes and then squeeze out the water and itself -regulates and slowly releases the coolness onto your skin over time. For most people, 1-2 hours at a time with backup if longer is needed will work fine. For hardcore users, professional athletes, campers, working outdoors for long days, 4-7 hours with backup support is best.
Expert Interviews & Opinions
Most Important Criteria
(According to our experts opinion)
Experts Opinion
Editors Opinion
Users Opinion
By Default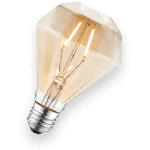 A good fit is more important than you might think
Whether you choose a vest that uses ice packs or evaporative cooling, having one that fits well is key to how effective it is. To cool you properly you the vest needs to fit closely to your body. It doesn't need to be snug or uncomfortable, but the closer it is to your skin the better.
Buy an extra set of ice packs
You can order an extra set of ice packs for some of the options on our list and we highly recommend doing so. That way you can always be sure to have a set on hand that is frozen and ready to go, and not be caught without ready to use packs when you really need them.
Other Factors to Consider


Bottom Line
Some models are made to wear over the clothing and others are made that can be worn directly on the skin underneath the clothing. There are a couple models out there that can do both. The point is, it is important to know which product you are buying. If a model is made to be worn over clothing or another type of barrier, do not try to wear it directly on your skin. You don't want to risk frostbite or soft tissue damage.
The materials that the packs are made out of matter as well. You don't want to have anything that can be carcinogenic or toxic. Glacier Tek Sports uses materials that are more sustainable and come from alternative sources that don't originate from petroleum. They are USDA Certified BioPreferred label. For those of you interested in purchasing products that are eco-conscious, this would be a great brand to look into. Another point to look into is when you are traveling in your vest or additional packs it is a good idea to bring a cooler. Some products come with insulated carrying bags to help keep your accessories cool for swapping in and out as needed.


Value
When looking for the perfect cooling vest, there are lots of factors that you need to consider—and the value is one of the most important ones. Value goes beyond budget, although it is incredibly important that you get something that you can afford and won't break the bank. That being said, just because you are on a budget doesn't mean you should go for the cheapest option.
Instead, you will need to set your budget and go from there. Our list contains cooling vests that offer a range in options when it comes to price because we wanted to make sure that we offered something for everyone.
For a cooling vest to deliver the value that you need it has to fit more than just your budget. A good cooling vest should be comfortable, effective, durable, and easy to use. It should fit well and provide cooling effects for as long as you need them. Make sure you look at all of your personal needs and preferences before making your final decision. We took the time to research and review each and every one of these—we even found one for your furry best friend because we know lots of our readers love to take their dogs out on a run with them.
At the end of the day, the right cooling vest for you will fit your needs and simplify your life. You should want to use it every day—no matter how much or how little you spend on it—so make sure you pick the one that will deliver the most value to you.
Frequently Asked Questions
q:

Why role does hydration play in preventing heat exhaustion?

a:

Staying hydrated is immensely important to keep your body temperature moderated especially in hot weather where you may be sweating and losing essential liquids. Even if you don't feel the thirst sensation you should be drinking. Thirst is telling you that you are dehydrated which means you are late in getting yourself the liquids your body needs. You may have heard it before, but it is true, your urination color is an indicator of your hydration. If it is very dark you are dehydrated and need fluids. Do your best to avoid sugary drinks which lessen your body's ability to take in water. Alcohol, coffee, and caffeine are natural diuretics.
q:

What are some ways I can effectively protect myself from the sun?

a:

If you can avoid it, stay out of the sun when it is at its hottest. The hours from 10 a.m. to 4 p.m. are the most intense during the summer months. Try, if you can, to do your activities earlier or later than these hours. Keep shade around, and if there isn't natural shade bring umbrellas or tents to activities. Remember to always wear a solid SPF. Adults can do well with 30+ strength, while kids should have at least 50+ strength.
q:

Are there any foods I should stay away from to prevent myself from overheating? Any I should eat?

a:

Some foods can actually keep you cool. Salads, fresh raw foods, veggies, and fruit are all cool foods. Foods that are comprised mostly of water will offer additional hydration which will keep your body temperature balanced. Protein-heavy foods will increase your metabolic heat and when that happens water loss goes along with it. Eat small meals to keep your core temperature low, big meals make your body work hard to break all that food down.
q:

What sets cooling vests apart from other running vests?

a:

In general there are two types of vests: those that use freezer packs and those that use evaporative cooling. The first type comes with packs that are filled with either water or gel and then place in the freezer. Once they're frozen you place them inside the vest and off you go. These offer the highest amount of cooling but are heavier and bulkier than options with evaporative cooling. These vests you just get wet and they then keep you cool as the water evaporates, much like how a swamp cooler works. These are much lighter and easier to wear than freezer pack options but they don't get as cold the coolness typically doesn't last as long.
Subscribe to our newsletters