Best Cooling Vests Reviewed & Rated for Quality
last updated:
May 29, 2020
The summer heat can be a runner's greatest enemy, especially when you already live in a warmer climate. It can be a crucial to protect yourself against the chance of overheating. Many of us may remember to throw on sunscreen, but many runners don't think about using a cooling vest. The last thing you want to do while you are out on your run is pass out from heat exhaustion—especially if you are racing.

The best cooling vests will help you keep your body temperature within a safe range while you run, also helping to prevent dehydration from excessive sweating. If you enjoy running in the heat, take a look at our favorite vests and perhaps consider adding one to your summer kit.
In a Hurry? The test winner after 12 hrs of research

TechNiche Hybrid
Why is it better?
Proprietary evaporative material
Water repellent nylon
Better fit for sport use
In a
Hurry? Editors choice:

Test Winner: TechNiche Hybrid

3
Researched Sources
1.1K
Reviews Considered
12
Hours Researching
19
Products Evaluated
Use
Effectiveness
Ease of Use
Fit
Durability
By Default
11 Best Ice Vests & Cooling Vests Reviewed
Criteria Used for Evaluation


Use
Whether you're in the market for a cooling vest for men or women, remember that the way you will use your cooling vest will play heavily into the choice you make.
Products that aim to reduce your body temperature were originally created for labor type workers who are in extreme environments for long periods of time every day. This obviously makes sense. Construction workers, miners, factory workers really need every support they can get to be able to perform these tough and physically demanding jobs.
These types of jobs require people to operate in conditions that have excessive heat. As discussed earlier, when a person gets overheated, not only are there serious health concerns that can arise, but other symptoms can arise. Irritability, frustration, impatience, lack of focus, excessive thirst, and foggy thinking all arise.
When you are able to combat excessive heat so that your body can be in balance and be comfortable you will be thinking clearer and you will be performing better. Your endurance also increases and your risk of injury from such temperature stress decreases.


Effectiveness
You want to spend your money on something that works well to keep you cool. There is one thing that these ice vests are designed to do and that keeps your body's temperature comfortable in hot, humid environments. Outside of this main purpose, there are some special features that make some options better for specific activities over others.
Lightweight cooling vest with flexibility and ability to be stored easily are design features for products that are better for gardeners. Flame resistance would be a great feature for electricians. Flexibility and ease of motion are great for athletes. Gear Pro-Tek Z-Cool uses extra padding, breathable materials and quick-drying abilities that are perfect for football players. Extra durable materials and stitching is a necessity for heavy construction. Some people will require the best cooling vest for high humidity, etc.


Ease of Use
You want a vest that is easy to use in any situation so pay attention to ease of use as you make your choice. You want to be able to have easy wearability. Adjusting your product to fit you properly is another thing that should be easy to understand and do. Reactivating or re-hydrating your packs should be able to be done with little time and have the ability to last the length of time you need.
Products worn on the skin and under the clothing should have a pleasant feel and a good amount of give or flexibility in their materials. Some of the most pleasing options are designed using flexible inserts. There is nothing better than being able to just throw your product itself or the inserts into cold water to rejuvenate its performance especially when you are in environments that aren't possible to have electricity for freezers and fridges.


Fit
A cooling vest for men can't be a good fit for women and vice versa. Also, some cool vest models are one-size-fits-all. So make sure you research everything regarding the fit and size.
It is critical that your vest fit well so you get the best results possible on the hottest days. A lot of products will be one-size-fits-all. For these, it is important to have adjustable features or stretchability in the materials so that more body types can fit into them well. For those products that are meant to be worn underneath clothing, soft materials and won't irritate your skin is very important.
Great drying abilities are also important for products that are worn on the skin because you want to make sure that they will have properties that will cut down on bacterial growth for better health. Many still, will have varying sizes along with adjustable features so that you can get a more custom fit. Last, most are made for adults, but Glacier Tek Sports makes sizes for adults and children.


Durability
Durability is an important point to consider when you are asking yourself what cooling vest is right for you. If you are looking for a durable vest to wear outside for a long workday you are going to want one that will have a long-lasting performance with minimal downtime. Many of the products listed above have options to have back up bladders or packs so that you can just switch out old packs with newer ones so there are no gaps in wearing the support gear.
Most of these can have their packs or bladders easily reactivated with the freezer, refrigerator, even cold water in minimal time. Alpinestars MX is a model that you literally just throw the whole thing into cold water for 5-10 minutes and then squeeze out the water and itself -regulates and slowly releases the coolness onto your skin over time. For most people, 1-2 hours at a time with backup if longer is needed will work fine. For hardcore users, professional athletes, campers, working outdoors for long days, 4-7 hours with backup support is best.
Expert Interviews & Opinions
Most Important Criteria
(According to our experts opinion)
Experts Opinion
Editors Opinion
Users Opinion
By Default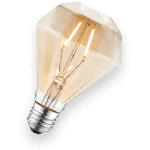 A good fit is more important than you might think
Whether you choose a vest that uses ice packs or evaporative cooling, having one that fits well is key to how effective it is. To cool you properly you the vest needs to fit closely to your body. It doesn't need to be snug or uncomfortable, but the closer it is to your skin the better.
Buy an extra set of ice packs
You can order an extra set of ice packs for some of the options on our list and we highly recommend doing so. That way you can always be sure to have a set on hand that is frozen and ready to go, and not be caught without ready to use packs when you really need them.
Other Factors to Consider


Bottom Line
Some models are made to wear over the clothing and others are made that can be worn directly on the skin underneath the clothing. There are a couple models out there that can do both. The point is, it is important to know which product you are buying. If a model is made to be worn over clothing or another type of barrier, do not try to wear it directly on your skin. You don't want to risk frostbite or soft tissue damage.
The materials that the packs are made out of matter as well. You don't want to have anything that can be carcinogenic or toxic. Glacier Tek Sports uses materials that are more sustainable and come from alternative sources that don't originate from petroleum. They are USDA Certified BioPreferred label. For those of you interested in purchasing products that are eco-conscious, this would be a great brand to look into. Another point to look into is when you are traveling in your vest or additional packs it is a good idea to bring a cooler. Some products come with insulated carrying bags to help keep your accessories cool for swapping in and out as needed.


Value
When looking for the perfect cooling vest, there are lots of factors that you need to consider—and the value is one of the most important ones. Value goes beyond budget, although it is incredibly important that you get something that you can afford and won't break the bank. That being said, just because you are on a budget doesn't mean you should go for the cheapest option.
Instead, you will need to set your budget and go from there. Our list contains cooling vests that offer a range in options when it comes to price because we wanted to make sure that we offered something for everyone.
For a cooling vest to deliver the value that you need it has to fit more than just your budget. A good cooling vest should be comfortable, effective, durable, and easy to use. It should fit well and provide cooling effects for as long as you need them. Make sure you look at all of your personal needs and preferences before making your final decision. We took the time to research and review each and every one of these—we even found one for your furry best friend because we know lots of our readers love to take their dogs out on a run with them.
At the end of the day, the right cooling vest for you will fit your needs and simplify your life. You should want to use it every day—no matter how much or how little you spend on it—so make sure you pick the one that will deliver the most value to you.
Frequently Asked Questions
q:

What are cooling vests?

a:

They are precisely what the name suggests. Generally speaking, these are vests that are designed to carry ice packs, frozen gel packs, or other components with the intended purpose of cooling the body down in hot conditions. These have proven extremely useful for sports, as well as the military, in preventing overheating, and even heat stroke.
q:

How do cooling vests work?

a:

Typically the vests are simply a carrier for cooling components such as freezable gel or ice packs. The idea is to apply cool temperatures to specific areas of the torso to lower the body's temperature in extreme heat conditions. This was initially a development with military applications in mind, however the use in sports like running is another obvious application.

Many vests, especially ones that are designed for sporting use, are constructed of ventilated materials, many of which have moisture ventilating properties as well.
q:

How long does a cooling vest last?

a:

In many cases, the active cooling can last a few hours. Eventually, your body heat will warm the contents of the cooling components within the vest. In the case of a circulatory type vest, the cooling contents, usually ice water, will also eventually rise in temperature. Although, these may last a bit longer than a vest that uses cooling gel or ice packs, as the circulatory systems typically utilize some sort of reservoir, similar to a hydration pack.

The length of time a vest remains effective depends more on the type and design of that particular product.
q:

What sets cooling vests apart from other running vests?

a:

In general there are two types of vests: those that use freezer packs and those that use evaporative cooling. The first type comes with packs that are filled with either water or gel and then place in the freezer. Once they're frozen you place them inside the vest and off you go. These offer the highest amount of cooling but are heavier and bulkier than options with evaporative cooling. These vests you just get wet and they then keep you cool as the water evaporates, much like how a swamp cooler works. These are much lighter and easier to wear than freezer pack options but they don't get as cold the coolness typically doesn't last as long.
q:

What are some ways I can effectively protect myself from the sun?

a:

If you can avoid it, stay out of the sun when it is at its hottest. The hours from 10 a.m. to 4 p.m. are the most intense during the summer months. Try, if you can, to do your activities earlier or later than these hours. Keep shade around, and if there isn't natural shade bring umbrellas or tents to activities. Remember to always wear a solid SPF. Adults can do well with 30+ strength, while kids should have at least 50+ strength.
Subscribe to our newsletters