10 Best CrossFit Leggings Reviewed And Compared
last updated:
Mar 02, 2021
Whether you are an avid CrossFitter or if you have only been doing for a few months at this point, you know just how important it is to wear the best CrossFit leggings. Running requires its own set of attire if you want to perform to the best of your ability, so why would CrossFit be any different.
The best
CrossFit
leggings will ft securely, provide excellent moisture-wicking properties, and are highly durable. Since CrossFit requires strenuous exercise and are designed to be more intense than other sports or workouts, you'll find the best
CrossFit
leggings take all of these things into consideration.
If you are on the hunt for you next few pairs of leggings to wear to your favorite box, look no further and check out our list below!
This is the best product on our list that is currently in stock:

CompressionZ
Why is it better?
Decreases recovery time
Improves circulation
Slimming fit
Versatile for the gym and other workouts
Mid-range price
In a
Hurry? Editors choice:

Test Winner: CompressionZ

2
Researched Sources
1.5K
Reviews Considered
11
Hours Researching
15
Products Evaluated
Comfort
Breathability
Fit
Durability
Use
By Default
Our Favorite Cross Fit Leggings
Criteria Used for Evaluation


Comfort
Anyone who's ever participated in a CrossFit or HIIT workout program understands that comfort is paramount. The exercise routine is hard enough without having to worry about clothing getting in the way. We considered the flexibility of the fabric, along with the breathability and moisture wicking properties. CrossFit leggings that stick to your skin can increase friction and lead to chafing and sores.
When leggings are too loose around the waist they have a tendency to slide down. Nothing disrupts a workout faster than having to stop every few minutes to pull up your leggings. This can actually cause unnecessary periods of rest that can lower your heart rate and decrease the effectiveness of your cardio. Comfort was definitely a priority when creating our review list.
In order to provide our readers with an accurate depiction of how comfortable each of the leggings we chose really is, we made sure to take a look at actual user reviews to ensure we were providing you with accurate information. Before you choose your next pair of leggings, make sure to take into account what you need in regards to comfort.


Breathability
Breathability is connected to the moisture wicking properties of the leggings you choose for your workouts. Especially when participating in high-intensity CrossFit workouts, you're going to experience serious sweat. It's important to find a pair of leggings that have moisture wicking properties.
This means that the fabric will prevent sweat from laying on your skin and causing issues with chafing. This makes the workout a lot more comfortable and prevents injuries from slips and falls during periods of heavy lifting. It is also important to note here that if you sweat excessively, breathability should be your top priority.
Whether you wear shorts or leggings--but especially if you wear leggings--you do not want to get stuck with a pair that holds in moisture. We also recommend you take it a step further and look into leggings that prevent odor and bacteria from forming. I have been doing CrossFit for quite some time now and have found that investing in breathable leggings is key.


Fit
Fit is about more than just comfort when it comes to CrossFit leggings. We make sure that all of the products on our list fit snugly, allowing for a full range of motion, and don't get in the way of the workout. If leggings are too loose, they can get caught on machinery or slide down mid-workout. If they're too tight, they can cut off your circulation and cause injuries.
Compression leggings are a plus, but they should still be loose enough to allow comfortable movement. We looked at products of different lengths and tried to provide a variety of options. Furthermore, make sure you keep in mind that CrossFit requires a lot of movement. If you aren't a fan of compression leggings, just make sure to invest in leggings that won't slip off or roll down.
I can tell you from experience that this is not comfortable and will greatly diminish your workout, especially during those burpees. This is why you need to make sure you get the right fit. If you end up with the wrong one you'll end up not finishing your workouts. Like I just mentioned, I speak from experience.
I have personally purchased leggings that did not fit me appropriately, and I ended up back at square one--researching the best CrossFit leggings available. Please, learn from my mistake and make sure to take your time figuring out which is the right size for you. Too big is just as bad, if not worst, as getting something that is too small.


Durability
When we pay for a quality product, we expect it to last and hold up to the wear and tear of use. All of the CrossFit leggings that made our list are made of synthetic materials that can withstand washing and stand up to even the most intense workouts. The leggings need to be ideal for CrossFit, but that doesn't mean they shouldn't be suitable for other workouts, running, cycling, etc.
For those with higher price points, consumers want to get their money worth on this front. Remember, though, that when it comes to CrossFit durability is KEY. Whether it is our leggings, shoes, or gear--it is important to purchase products that we know are built to take on the strenuous workouts.
First and foremost consider comfort, and after that make sure the leggings are durable enough to withstand even the toughest workouts. If you get the right pair of leggings to withstand constant use, then you will find they should last you. In all honesty, the best CrossFit leggings should last you for countless workouts--you should only have to get new ones because you want more options in your closet.


Use
CrossFit is an extremely effective exercise program and its popularity is giving way to the development of new athletic gear. Many brands have designed durable leggings specifically for the program, and there are hundreds of options out there. Look for leggings that are made for high-intensity workouts and that have the features you want.
You can't wear just any leggings for these types of activities. The materials and compression capabilities can have a serious impact on performance. Compression improves circulation and the reflexes of the muscles being supported. This means more mobility and shorter recovery time. If you aren't a fan of compression leggings but want to be, start off with some secure fitting leggings.
After that, you can purchase leggings with different levels of compression--so you can set your self a beginner, intermediate, and "expert" level goal. Doing so will help your body slowly adjust to wearing and working out in compression leggings while also reaping all of the benefits they have to offer.
Expert Interviews & Opinions
Most Important Criteria
(According to our experts opinion)
Experts Opinion
Editors Opinion
Users Opinion
By Default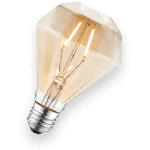 Good Quality and Care are tips to longevity.
Starting with a good quality pair of cross fit leggings will ultimately make them last longer. Just as important is the wash and care requirements. In most case clean with a mild detergent and avoid automatic dryers. The high heat will shrink most leggings and will break down the moisture wicking properties of the fabric.
Proper fit is essential.
Most cross fit leggings have enough stretch that individuals can wear a size or even two smaller than they should. The problem with that is the material is stretched beyond what it is designed to do which can lead to premature seam failure and in some cases may cause the material to be see through.
Other Factors to Consider


Brand
With CrossFit continuing to rise in popularity some brands are jumping on the bandwagon to create their own style of leggings made specifically for the activity. This is seen in the Reebok CrossFit option. In fact, Reebok became an official partner with CrossFit (the branded company) a few years back, which meant a launch of clothing and sneakers geared for those training for the CrossFit Games.
Some may consider this gimmicky since compression leggings are compression leggings. Throwing the word CrossFit into its title doesn't change that fact. However, some of these options are better suited for this type of workout compared to cheaper and more versatile workout leggings.
As long as the leggings have a close fit, is breathable with moisture management and is stretchy, it will do the job fine. We understand some people have brand loyalty, so we tried to mix it up. Overall, the leggings featured on our list are highly recommended by real users and definitely hold up to the test of time--they are truly the best of the best.


Value
Going off on the previous point, just because Nike or Reebok makes the article of clothing doesn't automatically make it better than other less known brands. There are plenty of mid-range and affordable options that work just as well performance wise. Quality is key here. And in some cases, these high-end lines perform way better than the discount brand. Case in point here Lululemon leggings.
The worst thing to happen to bend over and have the leggings be transparent. This is also where quality comes in to play. However, this can happen with the big name brands especially as colors and prints fade. At the end of the day, nothing lasts forever--so, just make sure you invest in a pair of leggings that you will enjoy using and that will last you for a long time.
This, of course, brings up the price point for consideration. Some options are expensive for a pair of leggings, but can be worn for various activities and even around town. A good rule of thumb is if it is comfortable, durable and lasts a long time, it's a worthy buy. If the leggings fit that bill then you feel confident knowing that they are worth the investment.


Bottom Line
Any time that you participate in high-intensity workouts with accelerated movements, it's important to have the best workout apparel. The goal is to improve your performance, and leggings that don't fit correctly or have other problems can hinder it. When we chose the criteria for our review list, we looked at the factors that really matter to serious athletes.
Every pair of CrossFit leggings that made this list has stood up to multiple tests and been reviewed by numerous athletes. They deliver at every level and have the versatility to improve even the most rigorous workouts. So, even if it is WOD that is pushing you to the absolute limit, you should always feel comfortable in your leggings and they should never hinder your performance.
We looked at CrossFit leggings that provided compression, had moisture wicking properties, looked great, and were durable enough to withstand the intense workouts. Every person will have slightly different needs when it comes to their exercise apparel, but we've tried to provide products that will appeal to a variety of tastes. All of these factors came together to produce our top picks.
Frequently Asked Questions
q:

How should CrossFit leggings fit?

a:

The leggings so have a close to the skin fit so that it doesn't get in the way or cause injury during the workout. Compression option is the best for added benefits and is usually preferred among users.
q:

How do I clean CrossFit leggings?

a:

Consult the company's directions. A general rule of thumb is to wash on gentle and never put in the dryer. Special care needs to be taken to ensure they do not get stretched out during the washing and drying process.
q:

Where can I buy leggings for CrossFit?

a:

Yuou can find these leggings in many brick and mortar shops as well as online. The price for these varies among brands, with some retailing for $20 and some close to $100. Shop around and find the style, features, and price that is right for you!
q:

Why wear leggings and not shorts for CrossFit?

a:

In truth, you can wear either. Leggings provide a little additional support via compression and can protect the lower leg from minor injuries associated with repetitive activities. Of course, you can use shorts, but the bets CrossFit leggings are a must-have for those rope climbs and colder weather workouts, so make sure to find at least one or two pair of leggings that you love.
Subscribe to our newsletters