10 Best CrossFit Socks Fully Tested & Reviewed
last updated
Apr 12, 2019
As a runner, you know that finding the right socks is a super important investment. Even the most comfortable shoe can feel awful if you choose the wrong pair of socks. The right socks are important for any activity, including
CrossFit
.
Higher cut socks are a good choice for CrossFit because they offer a greater degree of protection. CrossFit can sometimes be a contact sport. Box jumps and lifts don't always go perfectly, and a bit of extra material covering your legs is not a bad thing. Compression socks are another suitable choice for CrossFit. They provide support for muscles and work equally well for recovery purposes. Low-cut socks work for CrossFit, too. They're easier to size correctly since you don't need to worry about your calf circumference and they come in many different styles and variations.
In a Hurry? The test winner after 17 hrs of research

ROCKAY Accelerate
Why is it better?
Solid Merino wool construction
Supportive for a wide range of motion
Excellent durability
In a
Hurry? Editors choice:

Test Winner: ROCKAY Accelerate

3
Researched Sources
1.1K
Reviews Considered
17
Hours Researching
15
Products Evaluated
Breathability
Fit
Durability
Style
Value
By Default
In Depth Review Top 10
ROCKAY Accelerate
TCK Sports Elite Over The Calf Performance
Swiftwick Aspire ZERO No Show
CompressionZ
SB SOX Compression
Compression Performance Run
Under Armour All Sport Performance Over The Calf
Puma Terry Low Cut
Reebok Low Cut Performance
ANGELGG Compression
Table of contents
Criteria Used for Evaluation
Other Factors to Consider
Frequently Asked Questions
Sources
10 Best CrossFit Socks
Solid Merino wool construction
Supportive for a wide range of motion
Excellent durability
For those cross-fitters who are not a fan of high-cut socks, the ROCKAY Accelerate is a great option. These socks will provide a great amount of support through all of the jumping you may be doing and will keep your feet at a regulated temperature through all of your strenuous workouts.
The ROCKAY provide a good amount of breathability to the foot through the use of their alternative weave construction and Merino wool material. Luckily, this material is also moisture wicking and supportive, so these elements don't have to be sacrificed.
Read more
Breathability
They provide a good amount of breathability to the foot through the use of their alternative weave construction and Merino wool material. Luckily, this material is also moisture wicking and supportive, so these elements don't have to be sacrificed.
Fit
These socks will support your feet through all of the different movements you may be doing and won't slip and slide around inside your shoe. The Merino wool material should also withstand many, many years. It should retain its shape and size even after multiple washes.
Durability
Extra emphasis has been put on the heel and toe portions of these socks, so holes due to wear and tear won't pop up after only wearing them a few times. Because the material is also moisture wicking, the Accelerate won't be bogged down by excessive sweat, which also improves their shelf-life.
Style
The only downfall to some may be the lack of options for this sock, as ROCKAY is a newer brand. On the bright side, the style that is available is sleek, minimal, and low-cut, so it won't impede on anyone's outfit.
2

. TCK Sports Elite Over The Calf Performance



Fantastic style variety
Fights off bacterial growth
Secure fit
Doesn't offer compression
Awkward length
Looking for a flashier sock option for when you hit the gym for your Workout of the Day? These TCK fit the bill. Available in 21 'out-there' styles, including neon yellow and traffic cone orange. The socks come in sizes small to extra-large. They're knee-high but aren't a compression sock.
Read more
Breathability
The sock is made of a combination of breathable synthetic materials. The fabric is excellent for managing moisture, smells, and fighting off unhygienic bacterial growth. Reviewers were happy with how well the socks circulated air.
Fit
The knee-high socks don't provide compression, but they fit right so that they don't slide down. There is also an arch support band for the midfoot area. The heel and toe of the socks are also reinforced to prevent rapid wear and tear in those areas. The sock comes in unisex sizes. Some reviewers felt that the socks fit smaller than advertised and that the overall fit was a bit too snug. Those that had this issue found that the calf area fits a bit too tight. If you have larger calves, consider sizing up.
Durability
The heel and forefoot of the socks are reinforced to prevent those high-wear areas from getting ruined prematurely. Reviewers seemed to agree that the socks were quite durable. Many also noted that after several uses they kept their shape and did not start to slip down the leg. A few reviewers noted that washing the socks did cause pilling.
Style
There are a ton of color options available with this sock, so you're sure to find your favorite hue. Each sock features a solid colored shin design with a camo-like patterning at the back of the sock in the calf area. There's also contrasting colored fabric in the arc, toe and heel area. Reviewers liked the multiple color options available. Many were eager to purchase additional pairs just to try new colorways.
3

. Swiftwick Aspire ZERO No Show
Soft material
Supportive arch band
Quick drying
Available in many colors
Expensive compared to other options
A pair of low-cut socks from Swiftwick perfect for CrossFitters who run as part of their training. The no-show socks protect your feet and soak up sweat, but stay hidden inside your favorite pair of running shoes. They are available in a variety of hues including blue, aqua, pink, white, neon, and more. Sizing goes from small to extra-large.
Read more
Breathability
The socks are made from a unique material called Olefin. It's lightweight and breathable. It's an incredible moisture handler and dries super fast. At the bottom of the sock, a mesh construction promotes maximum breathability. Reviewers liked that the socks combined breathability and warmth, making them an excellent pick for all-season training. Reviewers were also impressed with how well the socks managed moisture.
Fit
The majority of those who tried the socks found them to fit true to size. The sock features an arch support band. The Y-shape heel design ensures that users get a comfortably fitting sock and a seamless design keeps blisters away. Reviewers liked the low-cut design and agreed that the socks fit snugly without moving around inside their shoes and bunching up.
Durability
The USA-made socks are very durable. The socks are made from a super tough material with plenty of incredible properties including being abrasion resistant. The dyes used in the construction of the socks is also long-lasting and won't fade quickly over time.
Style
The socks come in so many bright colors that it's hard to choose a favorite. Pick from black, purple, white, teal, and more. Near the forefoot, you'll find the company's name on the sock. At the ankle, there's a subtle logo. Some users may prefer a higher-cut for extra coverage, but that's mainly a personal preference.



Good level of compression
Arch support
Attractive pattern
Breathable
Quick-drying
Some sizing issues
Some durability issues
CompressionZ offers up a pair of argyle patterned compression socks for those wanting a combination of support and style. The cute socks are unisex and available in blue, pink, black, and white. The sizes range from small to extra-large. The socks are a great choice for recovery wear or to provide a bit of muscle support during a workout.
Read more
Breathability
You might think that a compression fit means you get less air circulation. That's not the case. Regardless of the compression provided by the socks, they are breathable and great at regulating body temperature. No matter how hard your workout gets and how hot your body feels, the socks work to cool you down. Conversely, the fabric is also made to provide warmth when things get a bit chilly. The socks also feature anti-microbial fabric, which keeps odor build-up to a minimum. Reviewers particularly appreciated the quick-drying nature of the socks.
Fit
The socks are available in sizes up to extra-large. A compression fit means they fit very snugly. The compression is graduated (30-40mmHg), so you're not stuck inside like a sausage. At the arch, there's a supportive band of material. The top of the socks features a stay-up design, to prevent them from slipping down. A few reviewers had issues with the overall fit of the socks, however. Some found the height of the sock too high. Make sure to verify the sizing chart to ensure a proper fit.
Durability
Reviewers felt that the socks were quite durable thanks to sturdy stitching. Some did have issues with premature wear, but they were in the minority.
Style
The socks are available in four patterned colorways including pink, black, white, and blue. Reviewers liked the argyle patterns and felt they were unique compared to other compression sock designs.



True to size
Great fit
Comfortable material
Durable
Stylish
Great compression
A pair of unisex compression socks at a super attractive price. The knee-high socks feature graduated compression and work well for workouts or recovery purposes. The socks come in a whole slew of styles and colors. They are available in sizes small to extra large.
Read more
Breathability
Reviewers liked that the socks were made of comfortable, breathable materials. Reviewers were actually surprised at how thick the socks were, but this didn't seem to hamper breathability. The sock has quite a bit of stretch, so it provides compression but isn't uncomfortably tight. Quite a few reviewers found the socks were suitable for high-intensity activities that produced lots of sweat. Many pointed out that this pair of socks was better at circulating air than others.
Fit
The stretchy SB SOX provide compression that's neither too tight nor too loose. Reviewers found the compression was just right. Reviewers liked the fit of the socks and liked the knee-length height. The socks do not bunch up, and although they provide compression, they are easy to get on and off. The sizing chart appears to be accurate.
Durability
Made of high-quality material, the socks are perfect for tough CrossFit workouts. Reviewers were impressed with how well the socks held up over time. The material does tend to snag, so careful of this. The thick material, though, is very durable.
Style
The SB SOX come in a number of different styles and colorways, but many reviewers wanted to see even more styles since quite a few users admitted they were looking to purchase multiples of the socks. Reviewers liked the sporty design of the compression socks, too.
6

. Compression Performance Run
Nice color options
Great compression
Ultra-breathable
Lightweight
Supportive
Comes with a warranty
Expensive
Isolated fit and durability issues
A recognizable brand in compression wear, these socks from 2XU for men come with an impressive warranty. They're available in many colors including bright orange, white, black, pink, and even more. The socks fit as expected most of the time and are the first on this list to be available in sizes as tiny as extra small.
Read more
Breathability
The socks feature what 2XU calls 'breathability zones' in areas that need the most air circulation. You can tell that there's a difference in the material on the shin and instep area because it's slightly lighter. The material is ultra-breathable in these areas. The sock is also seamless to prevent blisters. The construction is super lightweight to encourage ventilation and ensure comfort. Reviewers liked the thin but durable construction of the socks, saying that the design was incredibly breathable without feeling flimsy or cheap.
Fit
The compression fit means these 2XU socks for men are great for activity or recovery. They go up as high as your knee, so you get targeted support from foot to calf thanks to the sock's graduated compression. For an even better fit, the socks feature a left and right design. A bit of cushioning improves the fit and feel of the socks, too. A few reviewers had issues when adhering to the company's sizing chart, but the majority of users had no issues with the overall fit of the 2XU socks.
Durability
The fabrics and fibers included in the construction of the 2XU socks are extremely tough. A bit of stretch ensures that the sock moves with the user. Skeptical? There's a 12-month warranty on these socks. Just make sure you take care of them according to 2XU care instructions. Some reviewers did feel that the thin design of the socks caused premature tears in the calf area. These negative experiences, however, seem isolated.
Style
The socks are available in several styles and colors. 2XU sells a variety of compression socks, though, so check the label to ensure you're purchasing the right sock. These are the performance version, and they do not feature any logos or branding.
7

. Under Armour All Sport Performance Over The Calf



Great quality
Comfortable
Durable
Breathable
Comfort Top Fit
Calf may fit tightly for some
The knee-high socks from Under Armour come in several attractive styles and feature a comfortable top-opening that fits snugly to prevent the socks from rolling down without tightening uncomfortably around the calf.
Read more
Breathability
The socks are composed of a combination of polyester, nylon, and cotton, along with spandex for a bit of stretch. Reviewers found the socks were very breathable and liked that they kept their feet dry.
Fit
The socks come in several sizes to fit a range of feet. The socks don't provide compression, but they are higher up to provide protection. The socks feature a Comfort Top, which helps the socks stay up without cutting off blood flow at the opening. The majority of reviewers found the socks to fit true to size. Reviewers liked that the sock did not stretch out over time.
Durability
The socks are made with the same high-quality materials used in other Under Armour products. Reviewers noted that the socks felt as durable as other Under Armour clothing and accessories and did not wear out quickly.
Style
The socks feature solid color fabric in a variety of hues including pink, teal, blue, and purple. The socks also have a subtle Under Armour logo and contrasting fabric at the arch. One reviewer noted that Under Armour slightly changed the style of these. Since a previous iteration, the heel is not as prominent. This has not changed the fact that the socks are comfortable, though.



Terrific value for the price
Extra thick cushioning
Fantastic arch support
These Puma brand socks come in a value pack with six low-cut socks, perfect for the CrossFitter who isn't keen on compression and wants a more low-key footwear option. If you're wearing long pants or tights to workout, protecting your shins and calves from scrapes is not necessarily a high priority, so you can get away with choosing a low-cut sock. These socks are available in a wide variety of colors and come in a wide size range as well.
Read more
Breathability
The socks do have some thickness to them. The thickness adds cushioning for the wearer. This extra padding doesn't reduce breathability, though, according to reviewers.
Fit
The Puma socks are available in a wide size range. The socks feature a low-cut design and midfoot arch support feature. The fit is snug to reduce the chance of chafing and blister formation. Reviewers found the socks fit well and true to size. Reviewers also noted that after washing, the socks retained their shape and fit.
Durability
The sturdy socks are made up mostly of polyester but also have some spandex material for added stretch. They can be thrown in the washing machine for easy cleaning, too. Reviewers commented that the socks seemed to be more durable than similarly styled options.
Style
There are plenty of colors to choose from with these Puma socks. The low-cut design is not as visible as other types of socks and the colors available are subtle and not flashy.
9

. Reebok Low Cut Performance



Quick drying
Good fit
Cushioned
Good value
Durable
A value pack of socks from the brand associated most with CrossFit. These Reebok socks come in a pack of six and are available in a number of different styles. They also feature a low-cut design. They are versatile and can be used for activities other than CrossFit.
Read more
Breathability
Reviewers liked that the socks were cushioned but still able to dry quickly despite being thick. Many also found the socks wicked sweaty well.
Fit
The socks fit well and feature a cushioned bottom for an extra comfortable wear experience. Make sure the extra padding won't mess with the fit of your shoes, though. Stretchy fabric makes it easy to slip these on and off.
Durability
The socks have thick toe and heel areas with extra material to ensure those high-wear areas don't rip or wear through quickly. Reviewers found the socks plenty durable for their needs.
Style
The socks come in different colors and feature a prominent Reebok logo on the top of the foot.



Budget friendly
Decent compression
Good fit
Wash well
A budget pair of compression socks that come in a pack of two. It's unlikely you'll find a better deal anywhere else. If you're new to working out and want to try out graduated compression wear but aren't willing to shell out the money, these are worth a go. They can also be used for recovery purposes or airline travel thanks to their medical-grade construction.
Read more
Breathability
According to reviewers, the socks are quite breathable, and they dry well in cases when they get wet. They manage sweat well, too, and don't absorb odors.
Fit
The socks are meant to fit sizes large and extra-large. Both pairs feature medical-grade compression technology for a snug, supportive fit. Compression range provided is 20-30mmHg. Reviewers liked the fit of the socks, but some folks who were at the extremes of the sizing scale had trouble with the overall fit.
Durability
The socks feature a medical grade construction and are very durable. One reviewer did comment on durability issues. Most found the socks held up well, though, and came out fine after being washed and hung to dry.
Style
There is only one style available. The black socks feature some detailing in grey, but otherwise, are not flashy at all.
Criteria Used for Evaluation


Breathability
When you are choosing socks for your runs and workout sessions, you are going to want to find something that has good breathability. Maintaining good air flow is essential so your feet stay dry and comfortable. When your feet get wet and hot and sweaty, they can start to itch and burn. Uncomfortable feet are a distraction and will take your focus off of your runs and make you more likely to turn in sooner and not push for that last lap or last mile. Keeping your feet dry and comfortable is essential to a good run or workout sessions and making sure your socks are good and have good breathability and air flow.
A sock should feel comfortable. A big part of the comfort-equation, though, is making sure that as your foot heats up and sweats during a workout, the sweat has somewhere to go. A quick drying sock will be able to wick sweat and ensure air circulates enough to cool you down. What to avoid? Socks made of cotton or similarly non-breathable materials. Choose a sock that's appropriately thick for the weather, too. A chunky knit sock in the summertime will only cause discomfort.


Fit
Most people tend to think of socks as a kind of one size fits all deal or with simple sizing like small, medium, and large. However, while the sizing marked on the socks may not be very versatile, every style socks will fit a little differently. And it is important to find the socks that fit your feet just right. Too tight and they can cut off circulation and make your feet hurt. Too loose and they can slide and bunch up in your shoes. Too short and your shoe swill sub against your ankles. Too long and your leg can get hot and sweaty. So, finding the right fit is essential to finding a pair of quality running socks that you can be happy with and that meet your needs.
It's easy to find the right size sock if you have a common foot size. Most socks are available in small, medium, large, and extra-large. For each size, you'll find corresponding listed shoe-size. If you fall at the extreme of a range, you might have trouble finding the perfect fit. Socks shouldn't bunch up anywhere as this could result in friction blisters. A sock shouldn't feel uncomfortably tight, either.


Durability
All running gear needs to be durable but most people do not think about how durable their socks are or how long they will last. Many people tend to think of socks as a disposable item of clothing that isn't meant to last very long. This is far from how it has to be and we made sure to find some of the most durable running socks that can hold up to the wear and tear of CrossFit training and workouts. All of the socks on our guide here are made to last, will endure though runs and workout and washes.
Proper care is important for keeping your socks looking like new, but a sock should be made with quality materials, to begin with. We scoured reviews from long-time users to get feedback on each sock's construction and whether it could hold up to frequent use. These are not your typical $5 for a pack basic socks! You will get reliable comfort and style and support all with a design that is made to last and that will serve you well!


Style
Good quality running socks are more than just fabric tubes you put your feet into. CrossFit trainings and workouts can be intense and so you need socks that are styled to be just as tough, bold, unique, and memorable as you are! No matter where you are working out and who may or may not be watching, many people like having cool fashionable socks. If getting super cute or cool socks helps you stay motivated then go for it! Get those crazy styles and designs and colors and sock them with pride! What matters is you keep on pushing yourself.
The style of a sock is a personal preference, but we opted to select a majority of socks that were available in numerous colorways. It just makes things more fun! CrossFit is about challenging yourself to be better to go farther and to do more than you were before. Whatever it takes to keep you motivated is what you do and when you have the choice to go with a boring pair of $2 white socks or a cool stylish pair of running socks made for athletic individuals like you, it really can make a difference! Try it for yourself and see!


Value
The final point to consider is the value of the socks you are looking at adding to your CrossFit gear. Everyone is familiar with the saying that you get what you pay for. And this is true when it comes to your CrossFit socks as well. You should try to invest as much as you can upfront at the beginning when you are buying your socks and other gear. It is better to invest in quality now and have it pay for itself with durability, support, and comfort than go the cheaper route and pay for it with a worn out pair of socks that leave your feet blistered, hot, and sweaty.
If you have a limited budget, you may want to stick with low-cut socks. They're readily available in multi-packs and come at a significantly lower cost than compression socks. Otherwise, knee-length socks are a good option. Compression socks are the most expensive type of sock most runners go for, but they have unique purported benefits. Regardless of which sock on our guide you ultimately choose to go with it is important to remember that cost and value are separate and while the price does play into the overall value of an item, it is not the end all be all of whether or not it is of value to you! It is important to remember that!
Expert Interviews & Opinions
Most Important Criteria
(According to our experts opinion)
Experts Opinion
Editors Opinion
Users Opinion
By Default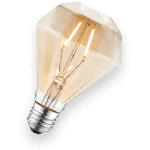 Washing your running socks
Running socks are designed to be durable and effective, but caring for them properly will ensure you extend their life. Make sure to use mild detergent and hang them to dry, rather than throwing them into your dryer.
Always keep an extra pair
If you like to be prepared, then a handy trick is to always keep an extra pair of socks in your gym bag--just in case it rains or you or if you find yourself without a pair of socks when you head to the gym after work.
Invest in quality
If you are able to do so, you should always invest a little more into your gear at the start. Buying good quality products at the start will keep you from having to replace them all the time and will help you get better results from your runs and workout sessions right from the start!
Other Factors to Consider


Bottom Line
How did we decide on our top ten picks for this guide? We looked at breathability, fit and sizing, durability, and style. What else do you need to consider when choosing a sock for CrossFit? Here are some additional things to keep in mind when getting your feet ready for your WOD.
Most manufacturers have their own specific instructions for how to care for a particular pair of socks. In general, though, the biggest thing to avoid is the clothes dryer. The dryer can ruin the sweat-wicking properties of your socks, and your socks may shrink down to doll-size.


Compression
Compression socks are a good option for CrossFitters since they work for both active and recovery purposes. The knee-length design of this type of sock is also great added protection. You shouldn't work out in a sock unless it feels comfortable. It should wick sweat, keep you dry, and feel nice against the skin. Getting blisters? Feeling overheated? It's time to try a different sock option.


Ease of Use
The CrossFit craze has been gaining a lot of ground and increasing in popularity for the last few years. As more and more runners and athletes get on board with the healthier living and activity commitment associated with CrossFit, the demand for gear suitable for their regiments increases. That is why we made this guide for you!
Frequently Asked Questions
q:

Do I need a special kind of sock for CrossFit?

a:

Not really. We've suggested three types that would work well for the sport, but specific socks are not a requirement for successful enjoyment of CrossFit activities.
q:

Are compression socks comfortable?

a:

If you get the right fit, you should feel supported and comfortable. If you find it hard to get the right size that fits both your foot and calf, opt for compression sleeves instead.
q:

I get so hot wearing socks. Can't I just go barefoot inside my shoes?

a:

Some shoes may work with bare feet, but the majority will not. Too many shoes have numerous seams inside. These can rub against your bare skin and create pretty nasty blisters.
q:

Do I need gender-specific socks?

a:

You might find it easier to get the right fit with a gender-specific sock, but there's no reason a unisex sock won't work.
q:

Should I hand wash my socks?

a:

It may be best to wash your running and workout socks by hand, especially if you have invested a good bit of money into them. Hand washing and air drying helps reduce the chances of them getting stretched out, faded, and worn out. If you want to wash your socks in the washing machine do it on a gentle cycle and then let them air dry. Machine drying is terrible for the fibers in most socks!
Subscribe to our newsletters