Best Cycling Water Bottles
last updated
Feb 18, 2019
Avid exercisers require
water
to get through moderate to strenuous sessions, so carrying a water bottle with you when you work out is a necessity.  If you are a cyclist, your hands aren't free to hold anything, so one of the things a bike will come equipped with, or that you can buy, is a holder for your bottle.  Because you can work up a major sweat on a ride, you definitely have to have a way to replace that sweat and keep your body hydrated so you can get through your journey.  Like any specialized product, water bottles have specific features that allow them to be the most effective tool. Their style, the materials they are made from, how easy it is to use them, and the water capacity that can be held round out serious considerations that you should take into account when you are looking for the perfect product.
In a Hurry? The test winner after 18 hrs of research

Ebrava
Why is it better?
Ergonomic design that is dust and leak-proof
BPA-free and food-quality plastics
Comes with a guide "Hydration for Athletes"
100% Satisfaction guarantee, if you are ever unsatisfied with this product you can choose between a refund or a new product replacement
Comes in a variety of color options
In a
Hurry? Editors choice:

Test Winner: Ebrava

4
Researched Sources
1.9k
Reviews Considered
18
Hours Researching
15
Products Evaluated
Style
Materials
Water Capacity
By Default
Our Top 10 Favorable Cycling Water Bottles



Ergonomic design that is dust and leak-proof
BPA-free and food-quality plastics
Comes with a guide "Hydration for Athletes"
100% Satisfaction guarantee, if you are ever unsatisfied with this product you can choose between a refund or a new product replacement
Comes in a variety of color options
Could use better quality control processes, but the solid guarantee will help ease any issues you may have with this product
The lid can have some quality issues
Ebrava is simply a good option for any type of physical activity. It will deliver liquids to your body effectively, though it's fast-flowing spout. One button allows you to open this product up easily and unlock the plastic top. At 32 ounces, and with a sleek, single-wall design, it is easy to pack, hold in hand and should fit well into most holders on bikes.
Read more
Safe, Effective Construction
This is a BPA-free product that uses food-grade plastics to ensure safety for any user. When you are putting something into your system, safety is of utmost importance, so the materials being safe is important, but further, you won't experience any weird aftertastes or unpleasant flavoring or feel in your mouth. Outside of the use of safe plastics, this product is thankfully shatter-resistant so when you are hitting the uneven trails, if ever you hit a bump and drop it, you shouldn't have too much to worry about with regards to the product's integrity
Lid
The lid is another component of this product that adds to its overall toughness and improves its use. It is a huge factor in preventing leaks, so you can never have to worry that your liquids will be gone when you go in for that swig. It also houses the spout that protrudes from the top and protects it. It locks in place with minimal force and with one click of a button, the lid is easily released. So if you are riding, and need a quick drink, you can keep going without stoppage because this product can be operated with only one hand.
Cost and Value
This product has a lot of nice qualities, from the locking lid to the food-grade plastic, and shatter-proof construction, this is a solid product. It can offer a solid option for any type of high impact, or off-road physical activity. It is moderately priced but fair for what you are getting.



Multi-pack
Comes in a variety of color options
Basic design with flexible materials that make it easy to squeeze
Can fit in most anybody's bike carrier
Have a nice look
Function similar to more expensive options
Can use a sharpie to label your name on the material
Affordable
Not heavy duty and insulated
Can have problems leaking around the seal
SLS3 makes a fairly durable, nicely shaped, functional product that comes in a variety of colors. It can fit snugly in your water cage and stay put throughout your ride. They stand up to uneven terrain and won't leak. While they are not insulated, the cool air during a ride can keep the temperature of your liquids moderate. If your average ride is about 2 hours or so, the lack of insulation shouldn't be any problem.
Read more
Practical
This is a product that you can easily use as a squeeze bottle with the spout functioning as a result of your classic push-pull top. It is lightweight and super flexible that makes it very easy to grip in your hand. If you have ever had your water degredaded in taste because of the materials of it's holder, you know that the smell and taste can be off-putting. You shouldn't have to worry about that happening with this product, it is designed to be stainless, odor-free and, should not pollute your water with a bad aftertaste.
Comparable to Higher Priced Products
Working just as well as some of the more pricey options on the market, these do a very similar job and also still have very similar durability. They can fit into most any carrier, so they are pretty universal in that sense. They may be a hassle to clean because putting them in a the dishwasher isn't the best idea, keep them soaked in soapy water for a few minutes then give a quick once-over scrub, and rinse then you should be fine. Not a big deal.
Cost and Value
This is a fairly basic product that is super soft for added flexibility that makes it easy to grip but also easy to squeeze for fast access to hydration. They come in a pack of two and for the price of this multi-pack it is very affordable.



A removable filter that can hold ice or act as an infuser
Many color options
Velvety soft covering for a comfortable feel in the hands
Lanyard
Lid covering the mouthpiece
BPA-Free
You can choose from a few sizes 14 oz, 17 oz, 24 oz, and 32 oz
Strap on the product can't be detached so it may be a nuisance for some people
Not dishwasher friendly
ZORRI makes a product line that comes in a multitude of beautiful and bright color options. There are also varying water capacities that you can choose how much you need to support your active lifestyle. The velvet soft coating is smooth and pleasant on your hand and will help you grip it more easily.
Read more
Infuser
This particular product has the trendy removable filters that you may have seen popping up lately. The filter can be used for a bunch of different purposes from holding ice, tea bags, and fruits like lemons so you can infuse the liquids inside with varying flavor. Cucumbers, cherries, even mint can be used. There many, many options to be creative with regards to this model.
Lid
The attached mouthpiece is covered so if you are off-roading and have a problem with drudging up fine sand or dust as you are riding through trails, you will specifically like this feature. It will keep your mouthpiece clean. It is easy to use too, one hand is all it takes to snap it closed or open it up. And for a quick grab, the covering has a soft feel that is can be very sticky to the touch so you shouldn't have any problem reaching for it on the go.
Cost and Value
There are a lot of nice features with this product that for the price, make it very affordable for most anyone. It has good eye-appeal and the fact that you can enhance the flavor of your water, or even enjoy cold tea make it very versatile as well.
4

. CamelBak Podium Big Chill


TruTaste Polypropylene with Hydroguard technology-and a BPA-free material strives to keep your water pure without any aftertaste
The wide mouth opening and nozzle are removable for easy cleaning and replacement
Designed to be held and squeezed easily
Lockout Dial acts to prevent leakage
Double-wall construction holds temperatures, cold or hot, for extended periods of time
Available in 7 colors
This design is sleek and while it can fit most bike holders, it isn't universal
CamelBak is synonymous with top quality, supremely popular water bottles.  This is a company that has invested 10+ years researching, renovating, and designing quality products that work well for maximum performance.  This is the same company that owns the title of inventor of the hands-free hydration system. The company consistently works to innovate and create products that make supplement active individuals.  The CamelBak Podium Big Chill is a model in their product line that will provide efficient drink delivery and has a shape that is perfect for fitting in bike attachments.
Read more
Construction
The 750ml container is constructed with a double wall for additional insulation. Unlike some of the other products on the market that have thin walls, that don't hold temperature as well, this product aims to solve the problem of keeping an ideal coldness. That is not just limited to cold temperatures though if you are wanting a nice warm beverage and hoping for it to keep an amount of warmth that double insulation will work here too.
Great Hydration System
The nozzle is very large and has that distinct CamelBak feel and design. Like most of their products, this nozzle is removable so when it's firmness starts to lessen you can easily replace it with a new one. Additionally, the ability to take apart the pieces, specifically the nozzle, cleaning can be more efficient so you can maintain the health of the product.
Cost and Value
CamelBak's aren't expensive, but they do run higher on the price scale. They have a solid reputation for innovative products that perform well and are very durable, so spending the extra money isn't a bad investment for anyone who wants to have a really solid product. The cool thing about this design has to be the double wall, which is becoming so popular these days which keeps temperatures, hot and cold, consistent for longer periods of time.
Biodegradable materials
A popular product with professional teams
Extremely lightweight
Super affordable, not expensive at all
BPA-free
Very soft plastic that is easy to hold and squeeze extra large spout
Ergonomic cap
750 ml water capacity
4 color choices to choose from
The bottle is very thin so durability could be an issue for heavy usage
A ton of research went into the design, materials, and construction of the Elite Fly Team 750 ml bottle. Multi-material made, this extra soft, easily squeezable product guarantees a fast flow of liquid when you need it most. One of the lightest options on the market it won't weigh you down when you are out and engaging in a solid workout.
Read more
Made for Hardcore Biking
Many of the world's elite Tour Pro teams specifically choose this product when they compete to keep them hydrated. It is a tall bottle, that is attractive enough. The large spout allows for liquids to flow easily and quickly whether you are racing or just enjoying a serious ride.
Design
The plastic materials that are used in the construction of this product is unique to Elite. They have put the time and effort into experimental research that would allow for the plastic to be extremely lightweight so it won't weigh you down. This same material was manufactured to be odorless, and soft enough to be able to squeeze with ease and assist the large spout in a fast flow of liquid.
Cost and Value
A product that will help you stay in motion without any added bulk or weight, which is evident in the name 'fly'. A favorite of professional teams, you can't beat this price. There is no doubt this will fit into any bike attachment and with 4 attractive color options, you have some wiggle room with style.



Extremely affordable
Holds a solid amount of liquid
The soft body that makes for effortless squeezing
The bit valve is soft
The top uses a design that allows for screwing on and off which helps keep leaks at bay
This product is very easy to clean
Has a low-flow valve
Can leak if you the mouthpiece is pulled all the way out before squeezing
Zefal is a company that will renovate its products to ensure that their end results take into account all details and features. The Zefal 164 is the third edition of this model and it could be, by far, the best out of all three editions. It tends to have a style and shape that overall can fit almost all cages.
Read more
Decent Water Capacity
There are a bunch of popular and even pricer products on the market that claim to have around 33oz, but in reality, the water capacity is a bit less. In comparison with some other very popular and "higher-end" products, the capacity this one offers is not only comparable but significantly more. Part of the reason is that some of the other models have thicker walls, while the walls in this one are thinner. Getting that extra space when you are on a moderate ride is an important factor to keep you properly hydrated.
Easy to Clean
It is surprisingly very easy to clean, which makes this option all that more appealing. There is much less creasing and texture in the materials, so there is less ability for mildew and bacteria to hide. With an effortless long handle brush that you can get anywhere, getting into the bottle for cleaning the interior isn't hard or time-consuming at all.
Cost and Value
The practicality and versatility this product has that it can fit almost any cage is a huge plus, for obvious reasons. Easy cleaning saves you time and headache knowing that you can get to all the surfaces to rid the ickiness that can develop and grow so the health of the product and the integrity of your liquids is the tops. You will seriously appreciate this price point.
BPA-free and phthalate-free
Food-grade approved LDPE
Thermal protection with double-wall construction
Dishwasher and freezer safe
The wide mouth that can take ice-cubes
Easy to clean
Made in the USA in Boulder, CO
Lifetime guarantee
May not fit all bike cages
Known as a company that works hard to manufacture products sustainably, Polar was founded in 1994 in Boulder, CO by a fervent cycling couple. Their focus in designing this product was to allow anyone who enjoys long rides to be able to take their liquids with them and ensure they would stay cool over lengthy rides. They have a respectable history and reputation regarding the quality of their products and are a responsible, philanthropic brand specifically within the cyclist community. Through brand ambassadors that consist of top outdoor fitness enthusiasts to everyday athletes, this is a very popular brand for hydration products.
Read more
Working Locally
Since this company is based in Colorado, they are advocates for American-made products which aim to reduce their environmental footprint as well as ensure that their local countrymen and women have access to quality employment opportunities. They do the assembly and the shipping from the location of their warehouse in Boulder having all the pieces they use in the manufacturing coming from within the USA.
Philanthropy
As mentioned above, this is a company that aims to be good inside and out from solid products you can rely on to core values that motivate them to give back. There are a variety of philanthropic causes they support including conservation such as ocean preservation through to their passion, cycling advocacy. Through their presence at events locally and internationally in support of their causes of providing monetary donations and product donations, this company is present and engaged in supporting their community.
Cost and Value
Very fair and reasonably priced, this product also comes to you with a large selection of color and designs options. The loop that is incorporated into the design allows you to attach it to your belt your backpack with a carabiner giving this product yet another way to be mobile and hands-free.
8

. NGN Sport-High Performance



Bundle pack of 2
Neat color options that can match your clothing and bike
Lightweight
24 oz liquid capacity
Designed to be used for most bikes: road bikes, triathlon bikes, cross/gravel bikes, and mountain bikes
Affordable
Doesn't keep liquids cool for very long in hot, humid temperatures
Another multi-pack, this product comes with two in one purchase. The NGN Sport-High Performance is a solid option for those who bike daily. This nice little bottles' spout has a nice flow, the grip is easy to hold and squeeze. There are a bunch of color choices which adds some nice style.
Read more
Made for Performance Bikes
These are engineered to be a well-fitted product for road bikes, triathlon bikes, cross/gravel bikes, and mountain bikes. The many style varieties allow you to find a good match regarding coloring of your bike and workout gear for a polished and professional aesthetic. Fitting most bike cages and also car cup holders making it a practical option.
Solid All-Around Product
This isn't the fanciest product or the most sophisticated product on the market, but when looking at it as a whole when compared to other competitors, it is a sound, solid option that will definitely be helpful to you during your bike rides. It should stand up to a good amount of use without cracking as it uses wear-resistant materials. Easy clean-up as it is dishwasher-safe and freezer safe. The warranty is limited but there is a 100% satisfaction guarantee.
Cost and Value
Fairly priced, you get two for one price with this bundle pack. You can match it to the style of your uniform and your bike which makes this a pretty cool option for anyone who is competing that wants that professional, seamless look. It holds up well and can be cleaned easily, and designed to be used for a variety of different bikes and biking terrains.



Perfect for personalization for most all events
Comes in a bulk pack of 6 per order
Color options include: clear, orange, red, blue, pink, purple, silver, black, and yellow
Inexpensive
This is a family-owned business based in the state of Ohio, USA
Dishwasher-safe
100% Satisfaction guarantee, so if you are not fully pleased you can get a full refund or replacement
Not the best for competitive bike racing
Finally, here it is, a fairly universal product that will keep you adequately hydrated and not break the bank. For the price, you may expect the plastic to have a very brittle feel and be easily broken, but 50 Strong makes a very pliable plastic product that is, of course, BPA-free. It is very inexpensive, you get a set of 6 with each purchase so if you lose one for any reason it is not a big deal you have backups and you aren't out much money at all.
Read more
Family Owned
Perhaps it is the close-knit family owned business aspect that allows for such a value in a product that isn't cheaply made? Whatever the reason, a point of note with this company is they are a family-owned business that makes their products in the USA. That same mentality that they put into creating premium products at affordable pricing is also put into their customer service and support. Located in the state of Ohio, where they have their factory, this company pays attention to all parts of their business from the details of their product designs, to the materials used, and to the support of their customer base.
Features
Coming in at 22 oz., the plastic used in construction is BPA-free and reusable that comes in the color options including clear, red, orange, and blue. One purchase comes with a bulk pack of 6. They are a solid choice for anyone who is active or a family of active individuals to have all their hydration needs met. If you are a small business or a sports team, they provide the perfect canvas for personalizing and adding your own decals.
Cost and Value
If your biggest concern is finding the best value and deal, this product should not be overlooked. It is very inexpensive and it comes in a bundle of 6, so you have ample backups to use for all your athletic adventures and can fit well in most bike cages. It is also a very versatile product as it can be used for a variety of purposes outside of hydration for physical activity. Use it for marketing your small business, for your local sports team, use it for birthday parties, or large group events, it can be easily personalized to fit almost any need.



Silicone grips on the body
A bundle package that comes with bottle and cage and comes with mounting screws
BPA-free materials
The product is dishwasher-safe
Clear plastic dome cover will keep your spout clean from debris and dirt
Can have that familiar plastic smell when it is new, may take a couple cleanings and soaks to rid the smell
Schwinn is one of the most well-known brand names in the world for bike manufacturing. It only makes sense that they would also have a line of accessories to accompany their many bicycles. This product also comes with a compatible cage, so you get your holder and your bottle all in one.
Read more
Solid Construction
It is a nice product with decent construction using BPA free plastics. It has a sharp overall look, and in the design, there is a clear area built-in on the side that allows you to see the level of liquid you have left at any time. There is silicone that forms swirls which provide your hand a good slip-proof grip. The cage that it comes with is made of aluminum so it is lightweight and that is exactly what you'd want in your accessories and gear because you don't want anything slowing down your time. It shouldn't ruse on you which is nice to keep the look sharp.
Anti-aging
One of the things that can be a nuisance is searching for the right bottle for your purposes and then getting to your bike but it won't fit well in the cage. Having the two components work well together and fit snuggly can be hit or miss. This product comes with the cage so if you like the bottle, there won't be any issues with the fit. Attaching the cage to your bike isn't complicated, with a screwdriver you may spend about 5 minutes on that installation and then you are ready to go.
Cost and Value
This is a great bundle for the price. You are getting the two major things you need if you are a cyclist, and that is the ability to hydrate and the ability for easy-access storage that is hands-free. The overall look is pretty sleek, honestly, and it has nice silicone grips to help you obtain a good grasp when riding. The other nice thing is the window that allows you to tell how much liquid you have.
Criteria Used for Evaluation


Style
There are two ways style can affect the product you decide to purchase.  First is just that, the style, how it looks. If you are attracted to anything because of the look, you are going to spend more time paying attention to the other details of the product to see if it meets your technical criteria.  Whether it is a color or pattern choice that you want to achieve an overall look matching your clothing and your bike, or something that looks sharp and professional there are options available. There also options that are fairly generic in their look, but they are solid, and practical and a great value.  50 Strong, makes a neat option that can be fully customizable to any logo or decal you'd like. It comes in a bundle pack of 6 so while it is pretty bland looking itself, you can jazz it up easily.
The other aspect of style that is important shapes. The shape can affect your ability to get a good grip.  It can also affect the ability of your hydration gear to fit snuggly into the carrying case so that it won't slip out during your trip.  If you have very specific features you are looking for in a bottle you need to make sure the dimensions match your cage, if not, now you are in the market for a new cage too.


Materials
Most of these products are made out of plastics and the most important thing you always need to make sure you look for when you buy any plastic product that is used to hold liquids or food for consumption is that they are BPA-free.  Outside of the safety aspect of the materials, the ability to squeeze the bottle affects the flow of the liquids to you. Most of the options you are going to find for your biking needs are going to be those that squeeze. Soft, flexible materials that won't break or split and that allow your hand to get a solid grip are what you want to look for.  Silicone padding or texture on the outside of the bottle for an improved grip is also good and a commonly used option in design for that effective grasp. Of course, the grasp is important because when you are using one hand to grasp underneath your bike as you are riding the last thing you want is a product that can easily slip out of your hand leaving you high and dry.
The last thing to consider is the ease of use.  If you can have a product that is dishwasher-safe, you will definitely save yourself a ton of time with maintenance.  A product that is freezer-safe is a very invaluable feature. Consider this, if you plan ahead and ensure that you fill your liquids and freeze about half of them before you go out you have an effective cooler that will provide you with liquids that can maintain a refreshing, cool temperature for a much longer distance.


Water Capacity
A common capacity is about 20-24 oz.  You have some options that have less or more, 16-32 oz.  The more the capacity is outside of the norm, the more you run the risk of not having it being able to be held in your bike cage well, so just keep that in mind.  Some products advertise say, 32 oz. but have thicker insulated walls or double walls that makes the inside not quite the capacity the outside of would show. Always take the time to get the dimensions so that if you have specific requirements for capacity/volume, you don't miss your mark unknowingly.  
Expert Interviews & Opinions
Most Important Criteria
(According to our experts opinion)
Experts Opinion
Editors Opinion
Users Opinion
By Default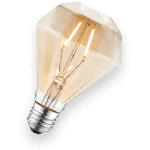 Hydration
These insulated hydration bottles and flasks are definitely the way to go, they knock a normal water bottle out of the park. These bottles are made from plastics from the ocean also BPA-free keeping your health right where it needs to be. They are worth the price give them a try!
Other Factors to Consider


Value
Through the research we did for this guide, we really have seen a wide variety of values.   There are very inexpensive options on the market that do offer excellent performance. Others on the market that are higher priced, may also perform very well but could have more advanced features and materials that lend them to have better overall durability and lifespan.
Frequently Asked Questions
q:

How important is the design of the nozzle?

a:

It is a big piece of deciding which option you like.  Some products have plastic coverings that cover the nozzle because let's face it if you are riding the trails on a hot day, you don't want the debris and dust to get into your mouthpiece, that won't be the least bit refreshing. The ease at which are able to access your fluids is dependant on the nozzle and if a hard nozzle makes it difficult to get the amount of hydration out that you need, you probably won't want a design that incorporates this type of mouthpiece.  Some lock, which is really great for leak protection, but can be hard to operate with one hand so if you are on a ride and need a sip, it might not be the most practical.
q:

How often should these be cleaned?

a:

The truth is, as often as possible.  As you drink the bacteria from your saliva along with environmental pollutants mix within the bottle and throughout the liquids inside.  You don't want any molds growing or anything that will make your product unhealthy to use. Ideally, you want a decent lifespan for your product.  If you don't have the option of putting it in the dishwasher which is the most time-effective option, then a conical brush is the perfect tool to clean throughout the inside surface and in those pesky crevices that may exist with some designs. Pro tip: Mildew cannot do well proliferating in the light so options that are see-through or clear are the way to go.
q:

Why is BPA-free so important for bottles?

a:

BPA is the abbreviation for bisphenol A which is an industrial chemical that is found in the formulation of polycarbonate plastics as well as epoxy resins. Ever since the 1960s, BPA was a main component of these products. Polycarbonate plastic is commonly used in containers that can hold food and beverages, while epoxy resins are used as a coating for metal cans and bottle tops in addition to coating water supply lines. The fear with products that use BPA is that this chemical could get into the foods and liquids that you consume, and while there is still ongoing research into the possible effects of BPA, it is believed to affect the brain, prostate gland in fetuses, infants and children as well as affect their behavior. It has also been linked to elevated blood pressure levels. While the FDA makes the assertion that in low levels it may not be that detrimental until solid evidence can support it is not harmful the best thing to do is be safe and stay away in general. This trend has caught on and it is not hard to find products that are made BPA-free.
q:

Are there other forms of hydration gear that could be used when cycling outside of bottles?

a:

There are other options you can look into and consider. The great thing about bottles is the ability of bikes to be able to hold storage for them and allowing them to be so easily accessible when you only have use of one hand to get your drink. Camelbak is a brand that not only makes very nice bottle options, but it also makes packs that have bladders which can hold liquids. The design of these products allows for air flow to hit your pack as you ride naturally keeping the liquids cool and pleasing. They offer hands-free hydration.
q:

Is it helpful to buy products that have removable parts?

a:

Absolutely. Yes, this makes cleaning and keeping your product healthy is easier. It also means that different parts can wear out over time and with much use. Therefore, you can lengthen the lifespan of the body of the product by keeping up with replacement parts. If there are no options for removing or replacing pieces when one piece wears out or breaks the whole thing becomes a throwaway.
Subscribe to our newsletters