10 Best Best Drinks for Dehydration Tested & Compared
last updated
Sep 24, 2019
Running makes you sweat and to keep up with all that release you need to extra hydration. Water is always a go-to but sometimes you need more. That's why we gathered the 10 Best Sports Drinks for Hydration so you can catch up with your electrolytes without sweating all that searching.
The hydration drinks are gonna offer
much-needed electrolytes
, always. Secondly, most will offer other added features to their flavors to fight fatigue or build muscle mass. Scroll through and see what we came up with.
Our FAQ and criteria sections are below the 10 best sports drinks for hydration line up and will inform and answer questions you and most consumers have about the best sports drink for hydration. We are confident you'll find a perfect sports drink for your running routine.
In a Hurry? The test winner after 12 hrs of research

Skratch Labs Exercise Hydration Mix
Why is it better?
All-natural
Great tasting and comes in 6 different flavors
Contains calories, carbs, sodium, potassium, sugars, and magnesium to stay energized
Comes in a 1 pound bag that will last you a while
In a
Hurry? Editors choice:

Test Winner: Skratch Labs Exercise Hydration Mix

15
Researched Sources
2.5k
Reviews Considered
12
Hours Researching
20
Products Evaluated
Effectiveness
Ease of Use
Materials
Product Purity
Value
By Default
Top 10 Rehydration Drinks
1

. Skratch Labs Exercise Hydration Mix
All-natural
Great tasting and comes in 6 different flavors
Contains calories, carbs, sodium, potassium, sugars, and magnesium to stay energized
Comes in a 1 pound bag that will last you a while
Relatively low in calories, making you have to either take more or supplement with other products, especially on long distance runs
Skratch Labs Hydration Mix sports drink added 10% more electrolytes to their natural fruity flavors. Add to some water and it is all you'll need to keep you hydrated. They even added a couple of calories to give you a bit of energy when you're running hard and need that boost.
Read more
Ingredients
This product not only keeps you hydrated but provides you with electrolytes and calories you need to keep you energized while you run. Stay hydrated and energized with the perfect balance of all-natural ingredients that will fuel you no matter how intense your workout is.
Not incredibly expensive, but not the cheapest thing either. 1 pound bag is said to produce about 40 servings, which may not last active people as long as other individuals who don't need to use it as frequently.
Ingredients
Nothing is GMO and you don't have to worry about any gluten or dairy either. Skratch Labs hydration mix offer a good natural fruit-derived sports drink mix. Each serving is packed with natural energy and tons of minerals to fuel your hydration.
Made with natural cane sugar and lemon oils, you'll get a sweet tangy flavor that is easy to mix. There are 80 calories, which makes this a great option for when your going distance. Skratch Labs sports drink mix is also providing you with more sugar than most options and 380 mg of sodium, just to note in case you may have a sodium sensitivity.
Effectiveness
They took out the extra sugar and added more electrolytes making it absorb better and be less harsh on the stomach. Skratch Labs Hydration mix makes replenishing sweat easy and delicious.
Skratch Labs understands that simplicity is what makes an effective hydration supplement. Their sports drink was made just for that, hydration.
Value
Your best option is to get more at one time to cut cost. They are a bit pricey but they are delicious and work great. Sometimes you have to pay a bit more for the best.
A lot of science went into these little packets of electrolyte love. Whatever it is it works, people like it, and it isn't filled with junk. Skratch Labs have the top spot for a reason.
2

. Key Nutrients' Electrolytes







Non-GMO
KETO Based
Uses Stevia as a natural sweetener
Gluten-free
Easy to use
Key Nutrients' Electrolytes is a keto-based supplement that mixes in water to give you a hearty boost of hydration without all the extra stuff. GMO-free and 100% plant-based, their lemony twist to a powder mix won't leave you feeling guilty or with a chalky mouth because it mixes well.
Read more
Ingredients
Not leaving out any part of your main sources of electrolytes, Key Nutrients is loaded with potassium, magnesium, sodium, etc. They also added some good vitamin D and C in there to help keep your immune system in check.
There are no carbs in their sports drink mix and they sweetened it with stevia extract, so no sugar either. Furthermore, all the good minerals and vitamins make a great cocktail for when you may have had too many the night before. It has been said to kill a mean hangover.
Effectiveness
Not a lot of complaining about Key Nutrients Electrolytes sports drink powder. Keto followers seem to be really enjoying how pure and effective Key Nutrients is. It offers a caffein, GMO, Carb free formula, which means it's pure to the max.
You will be sure that you're getting refueled with each scoop. All those minerals and vitamins are what you're pouring out on your run and this is a delicious and great option for putting it all back in there without the chemical baggage.
Value
You can take it anywhere with you and its easy to mix. Furthermore, you get 90 servings per container at an average cost of most any other sports energy drinks.
What makes this one stand out isn't just the value but the cleanliness and purity of the product. You're getting a sure thing at a great price. We think that is worth recognition.
3

. Liquid I.V. Hydration Multiplier
Comes in easy to use portable tubes
Different flavors available
Packed with electrolytes and other vitamins
Great for avoiding muscle cramps
For runners who are big on endurance runs and high-intensity workouts, hydration and replenishing lost nutrients and electrolytes is essential. The Liquid I.V. Hydration Multiplier solution is a great option that keeps you hydrated from the start of your run to its finish. It's easy to use, affordable, and applicable to the vast majority of runners.
Read more
With several flavors and package size options to choose from, it is a great option for runners of all skill levels to use during and for post-workout runners. It is priced similar to other hydration drinks on this list and is a great product that will help improve your performance and recovery.
There were some reports of users not liking the taste of some of the flavors but there are several to choose from so chances are you can get one that works for you!






Organic
Pure Coconut water and salt
Easy to drink
Carton container
Multiple flavors
Simple, delicious and organic is what NOOMA Organic sports drink offers. It fits any Vegan, Keto, Paleo or any other diet out there. There isn't much too Nooma and that is what makes it so great. It's a great natural option in getting you hydrated with a little flavor.
Read more
Ingredients
Coconut water and salt, that's what they got in Nooma. All organic and B-corp certified ingredients and the plant-based stevia and naturally occurring sugar of coconut water are all it is made with.
This low serving of sugar and stevia means that Nooma sports drink is easily absorbed as well. No sugars and other unnecessary additives blocking it.
Each Noom only has 30 calories as well, which we are pretty sure a couple of downward dogs will get that right out. It is just enough to get through the poses and onto the treadmill without feeling dehydrated.
Effectiveness
We touched on it above, but the ack of sugars and sweeteners aids Noom Sportsdrink in absorption. You also aren't getting all the additives other sports drinks are clouded with.
Clean fresh coconut water and sea salt hold this best sports drink for hydration to the most natural of electrolytes form. Nature knows what's up and Nooma thought they would share it with you.
Value
These are a little pricier than other options like powder forms of hydration drinks. However, it works and you'll feel great knowing there ain't nothing but nature keeping you hydrated. No mixing means it's easier to use as well. Furthermore, each one has 17 oz of sports drink and you know just what you're getting.
5

. Organic Gatorade Sports Drink



USDA certified
Uses organic cane sugar instead of artificial sweeteners or additional sugars
No dyes, preservatives, or unnecessary ingredients
Comes in three different flavors
Some users report is either too sweet or not sweet enough
This organic version of Gatorade is just as delicious and replenishing as all of their other formulas but without all the unnecessary artificial dyes and ingredients.
Read more
This Gatorade formula is USDA certified and uses 7 key ingredients: water, organic cane sugar, citric acid, organic natural flavor, sea salt, sodium citrate, and potassium chloride.
It does not have any artificial sugar or dyes to make the drink colorful.
It comes in three different, delicious flavors and is sure to keep your body fueled and ready to perform at peak levels for all your workouts.
6

. Genius Electrolyte Powder
Gluten-free
Comes in 5 different flavors
All natural, no artificial colors, flavors, sweeteners, or preservatives
Can mix a smaller amount in a small amount of water, making it easier and quicker to achieve results
Powder formula has to be mixed ahead of time
The Genius Electrolyte Powder is one of the best rehydration drinks available to runners today on the general market. It is a great option for those looking for a drink option that helps replenish electrolytes and other beneficial supplements and nutrients. The mix is designed to help you feel your best and to help your body recover well from your workouts and running sessions.
Read more
With optimum levels of sodium, potassium, magnesium, zinc, electrolytes, and other essential elements, you will feel great after your sessions and will be ready to go sooner as well. Whether you are doing a short run or are getting ready for an endurance run this is a great hydration mix to have on hand.
Genius Electrolyte Powder is reasonably priced and easily attained by most runners. This makes it a good option for beginners and experienced runners!
7

. Hoist Premium Hydration



Liquid formula, no measuring or mixing required
Comes in various flavors, all that are all natural and have no artificial colors, sweeteners, or high fructose corn syrup
Especially useful during summer months
Does not focus on energy renewal or muscle recovery
This drink from Hoist Premium Hydration is a great tasting, all-natural product that will keep you hydrated, even during the most intense of workouts.
Read more
This product is primarily focused on hydration, as its isotonic formula ensures it passes through the stomach quickly that will keep you going and prevent muscle cramping.
Fairly expensive, with one pack containing 12 bottles. Each bottle is one serving size, so this product is sure to go fast, especially during hot weather.
8

. GU Hydration Drink Mix
Comes in 6 great flavors
Has a lower amount of sugar than other drinks for hydration, giving it a less sugary taste that is not appealing to many people
Contains all the ingredients you need during intense workouts (sodium, potassium, carbohydrates)
Some users didn't like the taste
These dissolving tablets are a great tasting product from GU Energy Labs. This product will keep you hydrated and energized without the use of caffeine and is perfect for even the most intense of athletes.
Read more
These hydration tablets provide the perfect combination of electrolytes, carbohydrates, and calories to keep you energized and hydrated at the same time. Drink this product each hour to stay in top condition during your entire workout.
Not the most expensive product on this list, but also not the cheapest. With only 8 servings per container, this will not last serious athletes a very long time, especially if you workout multiple hours each day.



Comes in 7 delicious flavors
Contains 10% coconut water
Has full daily value of vitamins A, C, E, and 200% daily value of vitamin B
Gluten-free
No artificial colors, flavors, or added preservatives
Contains 18 grams of sugars
Some users said it was too sweet
This sports drink from Body Armor is a premixed sports drink that contains electrolytes and helpful vitamins to keep you hydrated and feeling your best.
Read more
This drink provides one of the largest amounts of electrolytes of products on this list, making it a great product that will keep you hydrated and performing at your top-level even during the most intense of workouts. This drink also provides necessary vitamins and antioxidants making this a healthy and useful drink in multiple ways.
Fairly expensive, and each pack only contains 12 bottles. For intense athletes, you will go through this product very quickly.
10

. LyteShow Electrolyte Concentrate for Rapid Rehydration



No unneccessary preservatives, artificial flavors, sweeteners, or flavors
Gluten-free
Low-calorie
Low-carb
Vegan
Slightly salty and tart which some users find strange
Lyteshow is a low calorie, low carbohydrate hydration option. It is great for those who prefer their drinks to be less sweet and without any unnecessary additives.
Read more
This product comes at an affordable price and with 40 total servings. It's perfect for athletes looking for a calorie free option. It also does not have any preservatives, artificial flavors, sweeteners, or flavors.
It has an acquired taste many users love, so if you are looking for a calorie free, natural, and organic option this is will be the perfect fit for you.
Criteria Used for Evaluation


Effectiveness
The speed at which the body absorbs the electrolytes and nutrients contained in a drink plays a decisive role in the quality of the product. We selected the ease (or difficulty) of the body to digest the supplements as an important criterion during our investigation because it can determine the effectiveness of the product.
We also verified that the products do not provoke any digestive side effects (based on existing customer reviews). Consuming a product that is complex to the digest will put you off the activity you're practicing, and can even involve a variety of side effects. In order to list the best drinks, we looked for products composed by easy-digestion compounds as well as those products that are quickly absorbed by the body. The absorption speed is also an important factor, seeing as some athletes rely on these drinks for instant energy and hydration during a workout session.


Ease of Use
Many athletes use specialty drinks while exercising, not only after finishing. For those athletes, we took into consideration the convenience of a product for consumption. Basically, it comes down to the facility of a consumer to access their product in a simple and quick way. For this, we looked for products which can be carried anywhere and anytime such as pouches, bottles, envelops, etc.
For powdered products, we made sure to look for those drinks that can be quickly served and mixed without much struggle. Those products that require strict instructions in order to serve properly are inconvenient, such as powders that require the mandatory use of a blender or a special shaking glass, as well as powders that can only be mixed with milk.
In this parameter, we gave the upper hand to those products that can be mixed with water and other easily accessible liquids instead of specific drinks, as well as the facility of the powder to dissolve without the use of a blender or a shaking cup.
For powdered products, we took into consideration the dissolving properties as a secondary parameter during our research. While some audiences might be new to this term, some other audiences will know what we're talking about. The dissolving properties of powdered supplements come down to the facility (or difficulty) of the powder to dissolve in water, milk, or any other liquid of the consumer's choice.
One would normally think that no matter how bad the product is, it will dissolve if you put enough effort into it. Well, it won't.
For those consumers who take powdered supplements as an on-the-go solution have no access to a blender, and the dissolving properties are often proportional to the quality of the product. A high-quality powder should easily dissolve in water or milk; while a low-quality powder product will be hard to dissolve and will usually gather up in lumps that won't go away. This not only makes the drink difficult to dissolve and consume but like we previously said, it also determines the quality of the product.


Materials
During our research for the best drinks, we made sure to select those products which feature a larger list of supplements, as well as other important compounds that should be part of every drink. These supplements play a major role in rehydration drinks. Not only do they provide proper hydration, but they also compensate for the loss of other salts and compounds that are expelled from the body through sweat. We also looked for those drinks for hydration that restore the greater amount of electrolytes and vitamins.
The electrolyte restoration is very important for athletes, and active people. Loss of electrolytes or electrolyte imbalances are often caused as a response from the body after strenuous athletic activity. Within the targeted supplements, we made sure to look for those drinks that are rich enough in electrolytes, so you are able to reach the goals that you are trying to achieve. What some people may not know is that everyone who has an active lifestyle will benefit from replenishing the nutrients you lose throughout the day. Most drinks don't contain all the necessary nutrients like these do, with some of the most common being sodium, potassium, calcium, magnesium, chloride, hydrogen phosphate, and hydrogen carbonate.


Product Purity
As a runner and human being, your body is important and so is what you put in it. The bottom line is that what you put in is what you'll get out, and these drinks are no exception. If you're putting drinks with low-quality, impure ingredients into your body you're not going to perform at your best, period. Because this is so important we looked at the ingredient lists for each product and rated them according to the purity of their ingredients.
Some hydration drinks out there on the market today are little more than water, salt, and tons of sugar. We stayed away from those while making our list. Instead, we chose only products that are able to give you the hydration you need without an unnecessary amount of sugar or harsh chemicals.


Value
In order to find the best quality at the best price, we looked through different price ranges and reviewed each product to make sure the price meets the quality. While a higher price tag certainly doesn't assure you higher quality, we looked for those products that cover enough features for the marked price. In order for an expensive product to be listed, it must meet high standards of quality. This way we make sure that the price is proportional to quality.
We also took into consideration the number of servings and the net content each product offers, and the relation between the price and the amount of product. For powdered products, we looked for products that offered the greater amount of product at the best price.
Expert Interviews & Opinions
Most Important Criteria
(According to our experts opinion)
Experts Opinion
Editors Opinion
Users Opinion
By Default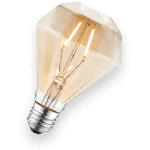 Why not just water?
Ok, water works for most exercise situations, with the exception of intense or prolonged workouts, longer than 60mins. Consider your mineral depletion, especially for sodium levels, which are essential for absorption. Hydration mixes and drinks like those featured here on this list are ideal for quickly replacing not only the water lost through sweat and energy burn but also all the essential macro and micronutrients our bodies lose as well!
Are these products safe?
The products featured here are safe to use and they are effective. However, like all products, medicines, supplements, and the like, too much of a good thing can be a very bad thing. It is hard to do, but too much hydration can cause problems and in extreme cases, it is possible to drink too much hydration drink product and get too high a level of nutrients in your body at one time. Be sure to follow directions for mixing and drinking closely and talk to your doctor about if they are the right choice for your workouts.
Other Factors to Consider


Bottom Line
Flavor
There are multiple perspectives regarding the flavors of drinks and other similar products and supplements. While some users find the flavor to be the most important factor, some other consumers find it to be irrelevant as long as it meets certain quality standards. Some other groups of consumers prefer to buy unflavored products and flavor it themselves in order to save money and to customize to their taste.
During our research, we included flavor as a secondary factor. However, we didn't blindly grab products with amazing flavor reviews; we looked for products that meet high standards of quality while still delivering an acceptable flavor. Another reason why we decided to select flavoring as a research factor is the compounds used to obtain such flavors. Naturally-flavored or bland products had the upper hand on artificially flavored drinks that contain large amounts of sugars and other unhealthy ingredients. Lastly, we made sure that artificially-flavored products don't include harmful ingredients that might cause indigestion or other unwanted side effects.
Popularity and Availability
For this parameter, we took into consideration the popularity, distribution, and availability of the products. We chose this parameter due to the fact that major brands are more likely to be found in any nearby store, while new products are more likely to have limited distribution; hence it's more difficult to access them.
For some exclusive products, athletes will often have to buy them online from a different location. This represents additional shipping or transportation expenses that add up to the considerable cost of the product itself. Additionally, as a product enhances its distribution network, gains popularity and increases availability, it becomes easier to obtain by consumers–especially those looking for a convenient drink while on the go.
For instance, a product that features great hydrating properties and components might not come in as handy when the consumer has limited options to obtain it. On the other hand, some consumers might find a good drink available at any close grocery store to be handier than the previously mentioned ones.
Frequently Asked Questions
q:

Do powdered products require a blender or shaking glass?

a:

While it does deliver a more intensive blend, such things are not a must. The quality products we've chosen for this list can be easily stirred with a spoon or fork.
q:

At what point of my training should I consume hydration drinks?

a:

It's important to keep hydrated at all times. Certain circumstances contribute even more to dehydration, such as direct heat from the sun, so make sure to drink even if you don't feel thirsty. Posterior to your training is a great moment as well.
q:

What's the difference between a hydration drink and water?

a:

While water makes up for great natural hydration, these drinks provide other essential compounds that contribute to the restoration of electrolytes and the overall process of recuperation.
q:

What should I be looking for in a rehydration drink?

a:

You should be looking for compounds such as sodium, potassium, magnesium and other minerals to restore electrolytes. Following our parameters will help you in finding the right drink.
q:

What should I try to avoid in a drink for hydration?

a:

Try to avoid products that contain large amounts of sugar. Feel free to avoid drinks that are artificially flavored, or check the substances used to flavor them.
q:

Why isn't the famous traditional Gatorade or Powerade on the list?

a:

Even though they might be the most famous sports drinks on the market, they have an enormous amount of sugar. They are not necessarily the best hydration drinks. For that reason, we've included drinks that will help replenish the fluids that you lose when you exercise as well as vitamins and minerals that fill your body with nutrients.
q:

Are hydration drinks safe to use?

a:

The products featured here are safe to use and they are effective. However, like all products, medicines, supplements, and the like, too much of a good thing can be a very bad thing. We need water but too much harm us. We need electrolyte but too many at once can throw other body system off balance. It is hard to do, but too much hydration can cause problems and in extreme cases, it is possible to drink too much hydration drink product and get too high a level of nutrients in your body at one time. Be sure to follow directions for mixing and drinking closely and talk to your doctor about if they are the right choice for your workouts. If you have any health conditions or chronic needs we recommend you work closely with your doctors to develop a workout and running routine that is best for you and that addresses your unique hydration needs and concerns.
Subscribe to our newsletters