10 Best Drinks For Dehydration – 2021 Buyers Guide
last updated:
May 06, 2021
When you sweat after a long run, you lose more than just water. A good hydration drink is a great way to replenish not only water but all those essential electrolytes lost through sweat. Ensuring that you refuel your body after a long run will help your muscles to repair quickly, cut down on soreness, and boost your energy levels to get you through the rest of your day. We wanted to make sure that we selected drinks that not only taste great but are also free of unwanted additives. Water works in a pinch, but a good hydration drink helps your body reach equilibrium after a brutal workout.

In this guide, we have selected some of the best and most recommended hydration drinks to replenish your body with what it really craves.
In a Hurry? The test winner after 12 hrs of research
DripDrop ORS
Why is it better?
Great for extreme workouts
Affordable
Works quickly
Includes vitamin C
In a
Hurry? Editors choice:
Test Winner: DripDrop ORS

15
Researched Sources
2.5k
Reviews Considered
12
Hours Researching
20
Products Evaluated
Effectiveness
Ease of Use
Materials
Product Purity
Value
By Default
Top 10 Rehydration Drinks
Criteria Used for Evaluation

Effectiveness
The speed at which the body absorbs the electrolytes and nutrients contained in a drink plays a decisive role in the quality of the product.
We selected the ease (or difficulty) of the body to digest the supplements as an important criterion during our investigation because it can determine the effectiveness of the product.
We also verified that the products do not provoke any digestive side effects (based on existing customer reviews). Consuming a product that is complex to the digest will put you off the activity you're practicing, and can even involve a variety of side effects.
In order to list the best drinks, we looked for products composed of easy-digestion compounds as well as those options that are quickly absorbed by the body. The absorption speed is also an important factor, seeing as some athletes rely on these drinks for instant energy and hydration during a workout session.

Ease of Use
Many athletes use specialty drinks while exercising, not only after finishing.
For those athletes and runners, we took into consideration the convenience of a product for consumption. Basically, it comes down to the facility of a consumer to access their product in a simple and quick way. For this, we looked for products that can be carried anywhere and anytime such as pouches, bottles, envelopes, etc.
For powdered products, we made sure to look for those drinks that can be quickly served and mixed without much struggle. Those products that require strict instructions in order to serve properly are inconvenient, such as powders that require the mandatory use of a blender or a special shaking glass, as well as powders that can only be mixed with milk.
In this parameter, we gave the upper hand to those products that can be mixed with water and other easily accessible liquids instead of specific drinks, as well as the facility of the powder to dissolve without the use of a blender or a shaking cup.
For powdered products, we took into consideration the dissolving properties as a secondary parameter during our research. While some audiences might be new to this term, some other audiences will know what we're talking about. The dissolving properties of powdered supplements come down to the facility (or difficulty) of the powder to dissolve in water, milk, or any other liquid of the consumer's choice.
One would normally think that no matter how bad the product is, it will dissolve if you put enough effort into it. Well, it won't.
For those consumers who take powdered supplements as an on-the-go solution have no access to a blender, and the dissolving properties are often proportional to the quality of the product. A high-quality powder should easily dissolve in water or milk; while a low-quality powder product will be hard to dissolve and will usually gather up in lumps that won't go away. This not only makes the drink difficult to dissolve and consume but like we previously said, it also determines the quality of the product.

Materials
During our research for the best hydration drinks, we made sure to select those options which feature a larger list of supplements, as well as other important compounds that should be part of every drink.
These supplements play a major role in rehydration drinks. Not only do they provide proper hydration, but they also compensate for the loss of other salts and compounds that are expelled from the body through sweat. We also looked for those drinks for hydration that restore the greater amount of electrolytes and vitamins.
The electrolyte restoration is very important for athletes and active people. Loss of electrolytes or electrolyte imbalances are often caused as a response from the body after strenuous athletic activity. Within the targeted supplements, we made sure to look for those drinks that are rich enough in electrolytes, so you are able to reach the goals that you are trying to achieve.
What some people may not know is that everyone who has an active lifestyle will benefit from replenishing the nutrients you lose throughout the day. Most drinks don't contain all the necessary nutrients like these do, with some of the most common being sodium, potassium, calcium, magnesium, chloride, hydrogen phosphate, and hydrogen carbonate.

Product Purity
As a runner and human being, your body is important and so is what you put in it.
The bottom line is that what you put in is what you'll get out, and these drinks are no exception. If you're putting drinks with low-quality, impure ingredients into your body you're not going to perform at your best, period. Because this is so important, we looked at the ingredient lists for each product and rated them according to the purity of their ingredients.
Some hydration drinks out there on the market today are little more than water, salt, and tons of sugar. We stayed away from those while making our list. Instead, we chose only products that are able to give you the hydration you need without an unnecessary amount of sugar or harsh chemicals.

Value
In order to find the best quality at the best price, we looked through different price ranges and reviewed each product to make sure the price meets the quality.
While a higher price tag certainly doesn't assure you higher quality, we looked for those products that cover enough features for the marked price. In order for an expensive product to be listed, it must meet high standards of quality. This way we make sure that the price is proportional to quality.
We also took into consideration the number of servings and the net content each product offers, and the relation between the price and the amount of product. For powdered options, we looked for products that offered the greater amount at the best price.
Expert Interviews & Opinions
Most Important Criteria
(According to our experts opinion)
Experts Opinion
Editors Opinion
Users Opinion
By Default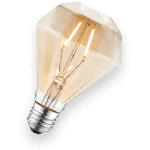 Why not just water?
Ok, water works for most exercise situations, with the exception of intense or prolonged workouts, longer than 60 mins. Consider your mineral depletion, especially for sodium levels, which are essential for absorption.
Hydration mixes and drinks like those featured here on this list are ideal for quickly replacing not only the water lost through sweat and energy burn but also all the essential macro and micronutrients our bodies lose as well!
Are these products safe?
The products featured here are safe to use and they are effective. However, like all products, medicines, supplements, and the like, too much of a good thing can be a very bad thing. It is hard to do, but too much hydration can cause problems and in extreme cases, it is possible to drink too much hydration drink product and get too high a level of nutrients in your body at one time.
Be sure to follow directions for mixing and drinking closely and talk to your doctor about if they are the right choice for your workouts.
Other Factors to Consider

Flavors
There are multiple perspectives regarding the flavors of drinks and other similar products and supplements. While some users find the flavor to be the most important factor, some other consumers find it to be irrelevant as long as it meets certain quality standards. Some other groups of consumers prefer to buy unflavored products and flavor it themselves in order to save money and to customize to their taste.
During our research, we included flavor as a secondary factor. However, we didn't blindly grab products with amazing flavor reviews; we looked for products that meet high standards of quality while still delivering an acceptable flavor. Another reason why we decided to select flavoring as a research factor is the compounds used to obtain such flavors. Naturally-flavored or bland products had the upper hand on artificially flavored drinks that contain large amounts of sugars and other unhealthy ingredients.
Lastly, we made sure that artificially-flavored products don't include harmful ingredients that might cause indigestion or other unwanted side effects.

Use
For this parameter, we took into consideration the popularity, distribution, and availability of the products. We chose this parameter due to the fact that major brands are more likely to be found in any nearby store, while new products are more likely to have limited distribution; hence it's more difficult to access them.
For some exclusive products, athletes will often have to buy them online from a different location. This represents additional shipping or transportation expenses that add up to the considerable cost of the product itself. Additionally, as a product enhances its distribution network, gains popularity and increases availability, it becomes easier to obtain by consumers–especially those looking for a convenient drink while on the go.
For instance, a product that features great hydrating properties and components might not come in as handy when the consumer has limited options to obtain it. On the other hand, some consumers might find a good drink available at any close grocery store to be handier than the previously mentioned ones.
Frequently Asked Questions
q:

Do powdered products require a blender or shaking glass?

a:

While it does deliver a more intensive blend, such things are not a must. The quality products we've chosen for this list can be easily stirred with a spoon or fork.
q:

At what point of my training should I consume hydration drinks?

a:

It's important to keep hydrated at all times. Certain circumstances contribute even more to dehydration, such as direct heat from the sun, so make sure to drink even if you don't feel thirsty. Posterior to your training is a great moment as well.
q:

What's the difference between a hydration drink and water?

a:

While water makes up for great natural hydration, these drinks provide other essential compounds that contribute to the restoration of electrolytes and the overall process of recuperation.
q:

What should I be looking for in a rehydration drink?

a:

You should be looking for compounds such as sodium, potassium, magnesium and other minerals to restore electrolytes. Following our parameters will help you in finding the right drink.
q:

What should I try to avoid in a drink for hydration?

a:

Try to avoid products that contain large amounts of sugar. Feel free to avoid drinks that are artificially flavored, or check the substances used to flavor them.
q:

Why isn't the famous traditional Gatorade or Powerade on the list?

a:

Even though they might be the most famous sports drinks on the market, they have an enormous amount of sugar. They are not necessarily the best hydration drinks. For that reason, we've included drinks that will help replenish the fluids that you lose when you exercise as well as vitamins and minerals that fill your body with nutrients.
q:

Are hydration drinks safe to use?

a:

We need water but too much harms us. We need electrolytes but too many at once can throw other body systems off balance. It is hard to do, but too much hydration can cause problems and in extreme cases, it is possible to drink too much hydration drink product and get too high a level of nutrients in your body at one time.

Be sure to follow directions for mixing and drinking closely and talk to your doctor about if they are the right choice for your workouts.

If you have any health conditions or chronic needs, we recommend you work closely with your doctors to develop a workout and running routine that is best for you and that addresses your unique hydration needs and concerns.
Subscribe to our newsletters