10 Best Fat Burners Reviewed & Rated for Quality
last updated:
Aug 17, 2019
Whether you are looking to lose weight for medical reasons or personal, dropping pounds can add stress to any routine. Runnerclick works hard to relieve the stress of searching for the products you need and this is why we came up with the 10 Best Fat Burners line up.

Fat burner supplements add a kick to your shrinking waistline. They usually come in pill form but offer powders and shakes. However, no matter the formula, if it isn't packed with high-quality fat-burning properties, you might as well just throw your money away.

After spending hours researching, we came up with some FAQs and Evaluation Criteria that will give you a huge headstart in finding what works best for you. Scroll through and get what you need to kickstart your weight loss regime. It is all there to help speed up your new active lifestyle.
In a Hurry? The test winner after 12 hrs of research
Performance Lab
Why is it better?
Burns off fat
Can be used with a diet
Can be used while fasting
Body friendly ingredients
Naturally sourced ingredients
42
Researched Sources
2.4k
Reviews Considered
12
Hours Researching
14
Products Evaluated
Use
Compatibility
Safety Hazards
By Default
10 Best Fat Burner Supplements
Criteria Used for Evaluation

Use
With so many options on the market, besides the otherss, there also comes so many formulations and mixtures or recipes that are designed to achieve various purposes. If you are a bodybuilder or a strength trainer, then you want to make sure that the fat burners you pick have the ability to preserve muscle and not cause any losses in growth.
Some people have a hard time taking in carbohydrates that the help of a carb blocker would be specifically valuable to them. Are you looking to burn a lot of calories or give your metabolism a kick and get it moving faster? Do you have problems with portion control? The fat burner supplements with an appetite suppressant are just for you.
Whatever you want to have your supplement accomplish is the first step in figuring out how to narrow down the variety to make your choice more manageable. Maybe you want the full range of features so you'd be looking for a "stacked" option that has a wide array of benefits and performance. The reality is, if you really cannot find that perfect brand that has everything you want in the best, you could always break down your individual needs and take single pills that are meant for just one thing. For instance, Hoodia is a perfect compliment for anyone who needs help with appetite discipline.
These burners are not meant to be taken forever. The reality is that even if you were going to try to take pills forever or overload your system with stimulants such as caffeine, your body will get used to it and it will lose effectiveness. That being said, using these in courses or cycles where you are using them for a specific period of time and then take a break from them. The very strong options on the market should always be used for only shorter periods of time. Brands that make use of stimulants put stress on your central nervous system, and it is not a good idea to have constant stress here so give your body some time to breathe and take a break from time to time.

Compatibility
There is no budging on this one. If you have sensitivities to stimulants, you have to look for the fat burners that are available which do not use these ingredients in their formulation. Don't fret, the top of the top fat burners are out there. Caffeine, Yohimbine, and Synephrine comprise the most common stimulants that manufacturers will use. See keep a lookout at the directions, warnings and ingredient lists so that you don't put something in your body that won't agree with you and cause you distress.
Green-tea extract, L-Carnitine, CLA, and some other natural herbs with proven abilities to work would be the ingredients you can expect in stimulant-free combinations. These differ from the brands that use stimulants in that they perform in your body without affecting your central nervous system.

Safety Hazards
As mentioned earlier, it is always in your best interest to check with your physician should you want to start taking in =fat burners especially if you are on prescribed medications. Specifically, if you are taking anything that helps you with blood pressure, or your heart, you definitely want to see what options are safe for you. It is quite possible, you will have to stay away from products that have stimulants, you might be told to stay away from fat burner supplements altogether. Don't ever risk your health and safety, always ensure that you are reducing as much risk as possible. There are drugs on the market that don't even allow you to eat grapefruit, so if the fruit is dangerous for people on some medications, you can just imagine how mixing various combinations of herbs and stimulants with current medications can be potentially hazardous.
Expert Interviews & Opinions
Most Important Criteria
(According to our experts opinion)
Experts Opinion
Editors Opinion
Users Opinion
By Default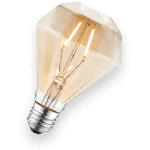 Caffeine Sensitivity
Some of you may be more sensitive to caffeine than others, and it is important to remember that a lot of these products contain caffeine. If you know you are sensitive, or unsure how you will react, try to steer clear from the products with higher caffeine in them.
Something for everyone
Back in the day there weren't many fat burners available to choose from, and it was difficult to know if they were safe to consume. Nowadays these products are highly regulated, so it is easier to trust their claims.
Other Factors to Consider

Bottom Line
There are so many options on the market today, but not all of them will be the best fat burners. It is easy to get sucked into seeing those six pack abs and svelte physiques in all the media and advertising materials and be tempted to jump right in. If you are going to get your best results it is extremely important that you still put in the hard work. The exercise and diet need to be on point, depending on how intense the change you are looking for, or at least make moderate changes that can help your body reshape naturally. Once that is done, an added supplement to help you reach the finish line is the perfect time to be incorporated into your diet and routine. Don't feel overwhelmed by all the choices. There is definitely a product that will work best for you, and you can choose it from the palette of the best fat burners.
If improved health and weight loss or shredding is your goal, you have to also understand how stress can be problematic towards your goals. Stress is such a common occurrence in our society from so many angles, and if you have a hard time managing it, it will negatively impact and affect you physically. It is literally a killer. It will definitely sabotage your goals. Even with this, though, there are products on the market that can help you better manage the outside stressors. Multivitamins, stress reduction supplements or different herbs can have an impact on your quality of life and stress levels. Exercise is also a natural stress reliever, and you don't have to go super hard to feel that relief. A nice walk outside with fresh air when you are feeling particularly out of control could help you immensely.

Effectiveness
Remember, to really see if you are making strides and to continue moving forward measure your results. Once you have decided on the brand of the best fat burners that you want to give a try, to expect to see results in days and lose your motivation. Give yourself and your body some time to let it get to work in your body and then decide. About 2-3 weeks is a good amount of time to assess any gains or progress you may be making. Measure your success or lack of it. Seeing yourself can really help increase your motivation and put reality into what you are doing. Are you really exercising enough? Have you been genuine in your diet changes? You can't fake a photo, and it will show you a ton.
Tracking the numbers will do so as well. Weight, body-fat measurements, are all very trackable. What are the healthy expectations you have for your progression and are you hitting them? The best way to know if you are making it is with factual data, it will not only help to keep you on track but it can help with motivation and definitely be a factor in ultimate success. Bur, however, when choosing to use the best fat burners, the results will arrive in a short.
Frequently Asked Questions
q:

What are some types of fat burning foods?

a:

There is some value in terms of the natural thermogenic effect that is held in the foods we eat. Some also contain compounds that help elevate your metabolism. Here are some options to try. Lean meats, whole grains, low-fat dairy, green-tea, lentils, and hot peppers are included in the list of top thermogenic foods, besides using the best fat burners.
q:

Can you spot-reduce fat?

a:

Although one cannot spot-reduce fat in certain areas, muscle gains in specific locations can be increased through isolation exercises. One can definitely focus on a specific part of the body during the training in that area, combining the exercise with the best fat burners.
q:

Is there equipment and exercises that are beneficial healthily and relieve stress?

a:

100% absolutely. Have you ever heard of medicine slam balls? Who doesn't want to just throw a ball to get their excess energy out when they have a ton of stress that needs to be expelled from the body!? These are the perfect companion when you are having the worst day ever. Incorporating exercises using these not only melt fat but they burn up that anger, boredom and literally anything that is bothering you. Grab that ball, lift it up and smash it down over and over again. You pretty much will help yourself on all levels, physical, cardiovascular and mentally. Go for it.
q:

What type of ingredients can help with stress reduction?

a:

Rhodiola is a great option to help you with anxiety. Ginseng helps strengthen your immune system, better your mood and increase your energy. Kava kava keeps the body calm and relaxed, which makes it a great choice combined with a product on our best fat burners list.