10 Best Fleece Jackets Reviewed & Compared
last updated:
Jul 07, 2020
Regardless of where you live, when the cold temperatures come the best fleece jackets can make all of the difference. The best fleece jackets can either be
layered
or worn alone—depending on the
climate
you are in—and are lightweight, so they don't weigh you down while you are out on a run, running errands, or hitting your favorite outdoor trails. With all of the great selections out there, we decided to find the top 10 best fleece jackets available for
runners
—so take a look below to see which jackets made the cut!
This is the best product on our list that is currently in stock:

The North Face Denali 2
Why is it better?
Great standalone jacket
Thicker fleece offers more warmth
4 zippered pockets- 2 chest and 2 side
Wind resistant chest panels
Drawcord waist
Elastic cuffs
Made from recycled fleece
In a
Hurry? Editors choice:

Test Winner: The North Face Denali 2

12
Researched Sources
1150
Reviews Considered
14
Hours Researching
16
Products Evaluated
Weather Resistance
Size
Features
Style
Materials
By Default
Click here to see more
Criteria Used for Evaluation


Weather Resistance
Fleece jackets vary in weight of the fleece and how much warmth it provides. Polartec is one of the main manufacturers of synthetic fleece and they measure the weight of their materials at 100 for lightweight, 200 for midweight and 300 for the heaviest. Fleece can serve as a great insulating layer but it also has the added benefit of being breathable which comes in handy when wearing multiple layers. Most fleece jackets are not designed to block the wind so layer accordingly when you expect a breeze.
Of course you want your fleece jacket to keep you warm, that is the reason you get one in the first place. But it is important to not assume that all jackets will keep you warm and comfortable. Some are better designed than others to meet your unique needs. So, consider what degree of weather protection you want and need as you search through the fleece jackets we have here on our list! It will help ensure you get the perfect jacket for your unique needs and habits.
Windbreakers or polymer materials are actually better when you're expecting to be running through wet environments. Fleece can work to repel some water, but it won't have the same impact as other fabrics when it comes to protecting against rain and snow. It can also absorb some of the moisture, making the fabric heavier and uncomfortable. When expecting extreme weather conditions, make sure that you plan and dress accordingly.


Fit
The way your jacket fits is an important part of the consideration process. One thing you will need to think about is how you are going to wear your jacket. Do you need something to just keep the chill off while you are running or do you plan non wearing several layers under the jacket? If you wear a lot of layers you will want to get a jacket that is a little larger than what you normally wear so you can easily accommodate those extra layers. Fit is important to getting a good jacket!
The fit of fleece jackets ranges from the loose fit of a bulky sweater to the snug athletic fit of a performance jacket. Consider what layers you already have when choosing your fleece to be sure it will fit over or under the items you plan to wear it with.
When running you don't want clothes that you have to worry about. This means that you don't want things that are flapping around every time you take a step, and you don't want something so restrictive that it feels like you can't breathe. Each person will have a certain comfort level when choosing their clothing. Make sure that you buy your fleece slightly larger so that you can put it over your other garments, but not so large that it acts like a bulky coat.
It's also important to consider friction when purchasing clothes for running. You'll be making a lot of repetitive motions and if the fabric is rubbing at certain areas it can lead to blisters or chafing. Always consider the way that the fleece jacket will be used and what areas of the body it will come into contact with.


Features
There are a number of features to look for in your fleece jackets. Things like pockets and hoods can be a big benefit to you on your run. Other features like fitted sleeve cuffs can help keep you warmer while you are out and about on your runs. Make a list of the features you would like in your new jacket and then take a look at the jackets featured here on our list and find the one that will give you everything you want and need for your runs and workouts!
Features will vary between casual and performance fleeces. Technical fleeces intended for climbing and backpacking may have additional pockets on the chest or sleeve for easy accessibility when wearing a harness. More casual features will just have pockets that are perfect for warming hands when out running errands.
The perfect fleece jacket for running may have sleeves that are long enough to pull up your hands, thumb holes, or even a secure pocket for your phone or music device. Many also have slots for headphones, in order to protect them from the elements. Trying to carry an iPod and stop the wires from the headphones from getting tangled while you're navigating a rough terrain can be both inconvenient and dangerous. A good fleece jacket will have features that can simplify your run and make it easier for you to get around. Look for ones that are specifically designed for your outdoor activity.


Style
There are many different styles you can choose from when you are looking for a good fleece jacket for those chilling morning runs. Think about what you want and need and what style would look best with your existing running gear. A jacket can be a good way to add a splash of color to your running gear and can help you get the look you want and need. Show off your unique flare and taste and get a fleece jacket you will love wearing day in and day out.
Style is important for garment but may be especially important if you are considering wearing your fleece as an outer layer. Many fleece jackets such as the Patagonia Better Sweater Jacket or the Arc'teryx Covert Cardigan make efforts to hide the athletic nature of their jackets with clean lines and good-looking materials making them better suited for city wear. If you are just looking for something cozy when hanging out at camp or layering under a ski jacket, style may not be as important of a factor.


Materials
Another important feature to consider as you look for your new fleece jacket is what materials are used. Fleece can be made from natural materials as well as synthetic materials so think about which you prefer and what you want. Look for materials that are soft and comfortable, easy to wash and that will hold up well to the wear and tear of frequent use. This is something many people take for granted but is something that needs to be carefully considered as you shop.
Fleece is one of the most popular materials for several reasons. Not the least of these is the cozy and soft appeal of the fabric itself. It's great for insulating your body from the cold, and as a light layer when you don't need something to protect you against extreme conditions. Fleece is both lightweight and versatile, and it looks great!
Expert Interviews & Opinions
Most Important Criteria
(According to our experts opinion)
Experts Opinion
Editors Opinion
Users Opinion
By Default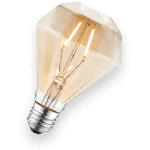 Beware of Allergies
Although rare, it's possible for some individuals to have an allergic reaction to fleece. If you develop a skin rash or feel itchiness or intense heat long after fleece has made contact with your skin, you may be suffering from this condition. Fortunately, you may still be able to wear fleece if you are allergic so long as you layer it appropriately.
Stay Dry
Although fleece is effective as layering apparel, you want to be careful about limiting exposure to water or other forms of moisture. The most ideal place to wear fleece is in the middle layer; that way, it doesn't risk exposure to moisture from the elements or moisture from your body's sweat.
Buy Multiples
If you are able to financially, it is a good idea to buy several jackets once you find the brand and style that is best for your needs. This allows you to have jackets readily available when you need them and also keeps a single jacket from wearing out too quickly because the wear and tear is being spread out as you use the different jackets. It may be more of an investment upfront but it will more than pay for itself down the road!
Other Factors to Consider


Use
Fleece jackets tend to fall into one of two categories: casual or performance. Casual fleeces are a bit bulkier and place their focus on coziness and comfort. They still work well for layering during skiing or hiking but are not as streamlined as their performance counterparts. Performance fleeces place more emphasis on technicality. They are typically less bulky and can pack down easily. Performance fleeces also have additional features to allow for better range of motion through the arms and wick away sweat a bit better.
Performance fleece are also designed to prevent them from catching on things as you run by. This can be a serious problem if you're trying to hike or need to navigate a rocky terrain. A runner who gets hooked on a tree branch or a piece of foliage can end up getting jerked right off their feet. It's a matter of safety to make sure that clothing fits well and that it doesn't flap around the body throughout the run. This can also affect visibility if the jacket has a hood or a turtleneck the needs to be folded up.


Versatility
Functionality of a full zipper vs a pullover is an important consideration when choosing a fleece. Full zips have a bit more weight and bulk from the full length zipper down the front and may let more breeze through along the zipper. However, they are much easier to take on and off than a pull over. If you are looking for a layer that you plan to leave on when it gets cold, a pullover is a great option. However, if you will constantly be changing layers, a full zip is your best bet.


Breathability
It is important to think about air flow and breathability when choosing a good jacket for your runs. While it is true you want to stay warm, you do not want to get overheated. Good air flow will keep your body heat trapped close but still allow enough breathability to keep you comfortable and to help you stay dry as well. This will allow you to run and workout for longer and will help you stay safe and comfortable from start to finish!


Motion Control
When you were jackets, especially when you have multiple layers on underneath, it can become hard to move. It is important to think about the way you wear your jackets and whether they will be too bulky and constricting. You want a good fit but you also want to allow for good mobility and range of movement when you are wearing it.


Value
The final thing you will want to think about is the value of the jacket you are considering. While the price tag is important to consider as you need to be able to afford the jacket, you should focus on the overall value more so than the price. The value of a good fleece jacket comes from the benefit you stand to gain and what it has to offer you that will make your runs and workouts more enjoyable. Investing in quality at the start is always the best option so if you afford to spend a little more it is a good idea to invest in a good reliable jacket right off the bat!
Frequently Asked Questions
q:

How do I care for my fleece jacket?

a:

It is always best to follow the manufacturer's guidelines. However, common recommendations include washing your fleece inside out without linty or abrasive items to prevent piling and static. Additionally, fleece that has been treated with some water- resistant coating should avoid fabric softeners and dryer sheets.
q:

Can I wear my fleece in the rain or snow?

a:

Most fleece jackets are not water resistant so they will not keep you dry and will lose some of their insulating properties as they get wet. There is no harm in getting your fleece wet but it is best to layer with a waterproof rain layer or ski jacket when there is high likelihood of precipitation.
q:

How can I keep my fleece jacket soft and fluffy?

a:

Some materials may only retain their softness if you don't put them through certain cycles or expose them to certain temperatures. Always make sure that you're reading your tags and doing a little bit of research before tossing your favorite fleece in with other clothes that may damage it.
Subscribe to our newsletters