10 Best Running Belts Tested & Reviewed
last updated:
Apr 24, 2020
Running is such a great form of exercise, but it can easily become a frustrating task if you don't have the right equipment for it. You might just be thinking about needing the right clothes and shoes, but what about your keys, your phone and other necessary items you need to have with you while you're out exercising? Running waist-packs are great because they're comfortable, breathable, designed to fit all sizes, waterproof and allow you to store all your necessary belongings inside. Read on to find out about the best running belt for you by going through the ones we have carefully selected for your running gear!
In a Hurry? The test winner after 12 hrs of research

Sport2People
Why is it better?
Waterproof
Suitable for men or women
Fits a wide range of waist sizes
Soft material that will not rub against your skin
In a
Hurry? Editors choice:

Test Winner: Sport2People

4
Researched Sources
1450
Reviews Considered
12
Hours Researching
10
Products Evaluated
Size
Comfort
Features
Value
Materials
By Default
10 Best Running Waist Belts
Criteria Used for Evaluation


Size
Ensuring a good fit is essential when it comes to choosing a good running pack. You want it to be comfortable and easy to wear and use while you are out and about. We made sure to find packs that are designed for runners and are easy to size and fit.
They say size doesn't matter, but when it comes to the best waist pack for runners that just isn't true. For this type of running gear size is everything, but a lot depends on what you like to have with you while running, so be sure to look for a model that suits your needs. Some people for example, need little with them more than their keys and maybe an energy, so a small pack will fit them best. Other runners like to be ready for anything when they leave the house, so if that's you be sure to opt for a bigger pack that can hold not just keys and snacks, but your phone, more snacks, water, and cash or credit cards just in case you want to stop for a bagel and beer along the way.
You want to make sure the pack or belt can keep your essentials, so always look for the following storage features and adjust them to suit your needs:
Pocket space: In order to figure out whether there's enough storage space for you, we suggest making a list of all things you plan on bringing while running and check if they would all fit inside. Don't forget to think about your keys, ID, phone and headphones!
Bottle Security: You already know that staying hydrated should be always on your mind, so don't forget to test the sturdiness of the bottle holders and ensure that they can keep your bottles secure and in place.


Comfort
When you are out for a run you don't want to be spending a lot of time fiddling with a pack that won't stay in place or that doesn't feel good when you wear it. Our packs on this list were chosen because they are comfortable and easy to wear.
Comfort is something that is very important. You're not going to wear something that is uncomfortable to run in. You know how it goes, you see a product online or in the store that seems like it's perfect for you and buy it. Then you use it only to find it's just not comfortable. You put it in the closet or the garage, and never use it again. We want to help you avoid this money wasting fate, so we highly encourage you to buy a running waist pack that's known for being comfortable. To this end we only chose packs for our list that have been proven comfortable, then ranked those select few to find the most comfortable of the comfortable.
Some of the comfort issues that typically come up with waist packs for running are chafing from rough fabric, or sliding up and down during your run. To address this we looked for packs that use quality fabrics and secure strapping systems. Some packs even have specially designed anti-bounce features. The comfort level of your running belt is obviously very important as well. It should not interfere with your running; in fact, you should be able to forget that you're wearing it. This means that the perfect running belt should not bounce around and remain secure at all times.


Features
There are many features to consider when you are shopping for a running waist pack to add to your gear set. We searched for many different features and compiled a list that includes the best packs we could find for our top ten review.
There are many different types of waist packs and they all have slightly different qualities and features. Some come with extra features that not all of them have: water bottles or hydration bottle options, cellphone touchscreen access, hideaway stash pockets, waterproof material and more. As the point of a waist belt is to provide easy access to your valuables as well and liquids during your runs, it makes sense to expect to be able to do that using only one hand, easy access becomes a feature here as well.
There are different designs to make this possible. For example, some belts have brackets that keep water bottles firmly in place, while others have clips for them. Others have holster-looking bottle pockets that allow the runner to take the bottle out and put it back in without disrupting their running by having to open the main compartment. You can also choose whether you want to have your bottles on the sides, on the front, or on the back.
In the end the pack you choose should depend on what features are most important to you and that you actually need in the first place. There's no sense spending more on a large pack loaded with features when all you really need is to be able to hold your keys and an energy gel or two.


Value
One of the biggest factors involved with choosing any piece of gear for your running wardrobe is paying too much. It is important to know the difference between value and cost. Our packs are chosen because they offer a great value for an affordable price.
Price shouldn't be the first thing you look at but we know it is still important. You don't want to buy the cheapest option because they probably won't last, and you don't want to buy something that is overpriced for the quality of materials given either. This is the special place where the rubber meets the road and the magical term 'value' comes into play. There will always be products that are cheaper and ones that are more expensive, but we recommend not going blindly for the cheapest option, nor should you assume that the most expensive one is the best or will be the best for you.
When thinking about the value of a product on our list always check the durability of the product you're purchasing as this is one of the biggest factors when it comes to getting value for your money when it comes to running gear. Please remember that it's very risky to go for a low-quality running belt just because it's cheaper if you might need to replace it after a few months or weeks. Again, we recommend first looking at a product that meets your needs, no more and no less, and then considering the cost. Doing this will ensure you make a buying decision that you and your wallet are happy with in the long run. See what we did there? Long run. Because this is a website for runners.


Materials
The final factor we considered in our selection process was the materials that are used in each pack. We chose running waist packs that are made from flexible, comfortable, and breathable material that is easy to wear and use day in and day out.
We took into account the materials that these waistbands are made out of so that we could find ones that aren't bulky or made out of weak materials. It's also important for a running waist pack to be made from materials that won't chafe and irritate your skin if you decide to wear it against your skin, which many runners do from time to time. Most running packs are made of synthetic materials, but they differ in the features they offer. For example, belts made of mesh or knitted elastic allow for good ventilation without being bulky. Some others have better sweat absorption or heat regulation. Iit all just depends on what you're looking for.
The belt's padding is also very important. We recommend that you test a few different models to avoid ending up with a design or a material that doesn't work for you. Another little tip is that if you're skinny or otherwise have exposed hip bones to definitely be sure to buy a pack with a padded strap to avoid irritating this sensitive area of your body.
Finally, the right materials will help your pack last over the long haul, directly effecting other factors we looked at such as durability and value. Finally, for runners who live in especially humid and/or rainy environments or otherwise seem to find themselves regularly running in the rain, be sure to choose a pack that is made of waterproof or at the very least water-resistant material.
Expert Interviews & Opinions
Most Important Criteria
(According to our experts opinion)
Experts Opinion
Editors Opinion
Users Opinion
By Default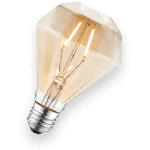 Breathability Won't Always Prevent Skin Irritation
If you find yourself developing uncomfortable or painful skin rashes from your waist pack or other fitness accessories, the answer isn't always to find a more breathable product. It's possible that you are experiencing an allergic reaction from the fabrics or the chemicals used to treat them. Some possible textile allergens include acrylic, polyester, wool, or nylon.
Always Bring More Than Enough Water
Medical professionals recommend consuming at least seven ounces of water for every 30 minutes of strenuous physical activity. This means that you should plan your running sessions around your water storage capacity and vice versa. If you plan on using a waist pack for long running sessions, be sure to find one with ample room for hydration storage. Or at least plan a route where you can stop and refill your water storage somewhere along the way.
Other Factors to Consider


Color
Many people think the color of their running gear is only a matter of style, but that doesn't have to be the case. For example, if you often run at night, you should definitely go for running equipment that's reflective. This goes for the best running belt as well, because when they're reflective they provide you with additional protection while you are enjoying some late night running. Another option is to go for the best running belt that you can clip a torch onto or one that has a reflective logo on it.


Bottom Line
If you want the best running belt for running that will also last, avoid the cheap ones and only opt for the high-quality belts available. Choose the best running belt that is quick-drying, washable, durable, and moisture-wicking. You can do research on the brand and quality of the material they use to avoid any drawbacks. And to be safe, it's always a good idea to read some customer reviews.


Support
An important factor everyone looks for with every piece of gear they choose the way it is supported when it is worn. No one wants a best running belt that is constantly twisting and sagging and sliding around while they run. Materials have to be supportive enough and durable enough to carry what needs to be carried while still remaining comfortable and easy to use. Our packs were chosen after careful consideration of the reviews and feedback from our testers as well as other users.


Color
One of the cool things with running waist packs is that they are available in a wide range of colors and styles. You can easily find a quality best running belt that matches your current running gear and that can accessorize with easily. You can find packs in bright vibrant colors that make it easier for others to see you while you are out and about on your runs. You can also find packs in more muted normal colors that can easily be used with any existing running gear you may have on hand already. We tried to include running packs in a range of colors and styles so you can find something that meets your needs and that allows you to express your own unique flair and style.


Terrain
You will also need to be conscious of the terrain you will be running in. Certain terrains create a more jarring run than others and this can affect the functionality of the packs. Thinking about the terrain you run in will help you find the best running belt that is best suited for your wants and needs. Our selection process included testing and evaluating for durability and comfort when using the packs in a number of different running conditions both inside and outside. Our goal is to help you find the best running belt that is suited for your needs and wants and intended use.


Versatility
The final factor we considered in our search for the best running belt was how versatile it is. Every runner has different needs when it comes to what they want and needs to take with them on their runs. Every runner also needs different size and space requirements when it comes to their packs. We tried to include a variety of best running belt sizes and shapes and layouts so you can find what you want and need for your runs. Our goal is to give you the best equipment available so you can get the most out of your runs.
Frequently Asked Questions
q:

What running waist pack features should I consider most?

a:

It is important to consider the following features before coming to your conclusion on the final running waist pack brand. To briefly sum it up, you should make sure that any prospective waist pack is breathable, fits comfortably, provides adequate storage, and is durable enough to withstand long running sessions without deteriorating. If you regularly find yourself running in the rain you also may want to consider going with a waterproof best running belt to keep your belongings protected.
q:

How much fluid should a running waist pack hold?

a:

Of course, you can't be running on a hot, summer day without adequate fluids. Most running waist packs' carrying bladders varies in holding capacity: typically between 1 to 3 liters of fluid. The size you want should be dictated by the length of the trail; if you are running a trail that requires several hours to complete, it's best to get a pack that stores at least 2 liters of fluid.
q:

How much cargo should a running belt hold?

a:

It is vital you get the best running belt that won't lose your precious cargo. You'll likely have several small items that require storage while running. As with fluid, each running waist pack has a different holding capacity for cargo; some have enough space to store big items such as clothing (e.g., jackets) while others can only hold small items such as car keys, food, and cell phones. If you plan on being out all day, it is better to get a pack with enough cargo capacity to store clothing.
q:

How should a waist pack fit you?

a:

With waist packs it's all in the fit. It is strenuous enough to run several miles through a canyon, wilderness, or whatever destination you venture to, so don't add to your stress by wearing an uncomfortable running waist pack. While most packs hardly differ in overall size and shape, some will fit you better than others. Your height, upper body mass, and the shape of your spine dictate the comfortability level. In addition, the straps, waist straps and back length vary depending on the size and volume of the best running belt.
q:

Do running waist packs come with a hydration bladder?

a:

Not every running waist pack comes with a hydration bladder. While some packs come with a hydration bladder, some require you to buy it separately. Please check the pack to determine whether or not it is equipped with a hydration bladder.
q:

How much should I spend on my running waist pack?

a:

There is no flat answer to this question because much of this is determined by the specifics features and aspects you are looking for with your running pack. Larger packs with more space and those with more features and functions will usually end up costing more. But if that is what you want and need for your runs then you need to spend what is necessary to get the best running belt. Spend what you need and what you are able to and you will get the best running waist packs available.
Subscribe to our newsletters