10 Best Running Jackets Reviewed and Tested
last updated
Jul 31, 2019
Whether looking to add some sweat or
protect yourself from the elements
, choosing one of the 10 Best Running Jackets is a smart addition to your running arsenal. The best running jacket should
keep you tempered and protected
and that is just what these offers.
You may not always need it but the best running jackets will make you want to always have it handy, even if you're taking a trip to the store. Versatility and many other factors go into searching for the best running jackets. We recommend scrolling through and checking out what we lined up.
Our FAQs will answer questions other consumers are asking and the Criteria for evaluation is all their to guide, showing you how we come to our conclusions. We're pretty positive our hours of research will have you matched with the best running jacket for you.
In a Hurry? The test winner after 14 hrs of research

Adidas Essential Tricot
Why is it better?
Breathable fabric
Allows natural movement
Classic Adidas design
In a
Hurry? Editors choice:

Test Winner: Adidas Essential Tricot

6
Researched Sources
1k
Reviews Considered
14
Hours Researching
13
Products Evaluated
Breathability
Weather Resistance
Motion Control
Advanced Features
By Default
Our Favorite Running Jackets
1

. Adidas Essential Tricot



Breathable fabric
Allows natural movement
Classic Adidas design
Some users find the fabric to be too shiny
This jacket offers the classic Adidas track look with many added benefits to help you have a successful run.
Read more
Construction and Style
This jacket is made of 100% poly tricot fabric. It is flexible, breathable, and gives a sleek athletic look. It also touts the classic Adidas three stripe insignia, and is available in 14 colors.
Breathability
The poly tricot material of this jacket is highly breathable and wicks moisture from your skin. When running in this jacket, there is no need to worry about being weighed down by trapped sweat or moisture.
Movement
This jacket is extremely flexible, allowing you free movement of your arms and torso. This helps you run more naturally, comfortably, and powerfully.
Value
This is an average priced running jacket.



Bright colors increase visibility
Warm yet breathable
Stylish 3/4 sleeve design
Some size issues reported
If you are looking for a jacket that would make a great piece to add to your running gear wardrobe, then you need to take a look at Under Armour Tech. This jacket is designed to be comfortable, durable, and versatile.
Read more
Breathability
This jacket is designed with a thinner material that allows for enhanced temperature regulation while still serving the basic purpose of a jacket- to keep your body heat locked in so you stay warm! The Under Armour Tech jacket is a great product that carried on the great tradition of this brand.
Weather Resistance
This is a jacket that will protect you from the elements while keeping you dry and comfortable. It is weather resistant and durable with a soft inner layer to keep you comfortable on your runs- no matter how long they may be.
Motion Control
One of the big drawbacks to many running jackets out there today is they are bulky and hard to move around in. This is bad news for a runner and thankfully the Under Armour Tech jacket is designed to be flexible and will not hinder your motion control much at all!
Advanced Features
With a sleek design, cool colors, secure pockets, and air flow regulation design, this jacket is a smart choice for runners of all sorts so be sure to check it out for yourself!
3

. Baleaf Woven Hooded Windproof



very lightweight
pockets fit a phone snugly
very durable
This is a tough, light jacket great for running in colder weather.
Read more
Construction and Style
This jacket is made from 100% polyester. It's very lightweight, weatherproof and waterproof. The cuffs fit snugly and the hem can be adjusted with a drawstring. The attached funnel hood provides extra protection when you need it.
Breathability
This jacket is very light and breathable. The interior mesh helps keep you from getting too sweaty while the jacket still provides good protection from the cold.
Movement
This jacket fits snugly without being too tight. The elastic cuffs have just enough give. You will still be able to move freely even if the drawstrings are pulled tight.
Value
This is an inexpensive running jacket.


Lightweight
Breathable and ventilated
Zip pockets
Reflective
Waterproof
Elastic fitted
The Arc'teryx Incendo is an excellent example of high-performance construction on this list. A hoodie whose every aspect is designed to support and enhance the runner and their experience. The Incendo is a great choice if you are looking for an all-around great hoodie.
Read more
The Arc'teryx Incendo is waterproof and with its hood, you can make sure even your head stays dry, also making it a solid choice if you prefer to run with headphones. The Incendo is also wind resistant meaning that with it there is no weather that can stop you from going out and shaving some seconds off your time.
The Incendo is constructed with elastics to make sure you have a tight form fitting wear each and every time to keep out any excess wind and rain. All this proofing doesn't mean that the Incendo has ventilation issues, as it's constructed with special mesh panels to make sure your airflow stays regulated.
The Incendo from Arc'teryx is a reliable choice for the runner who isn't deterred by the elements and needs their gear to keep up with them.
5

. ARSUXEO Winter Thermal Fleece



high visibility
durable design
very comfortable
Can fit a little tight, and run small
The ARSUXEO Winter Thermal Fleece is designed to be durable, warm, comfortable, and easy to wear and is a perfect jacket to use while enjoying your daily run during the cold seasons. It's a great piece to add to your running gear wardrobe!
Read more
Breathability
This jacket has been made with specially designed insulating layers keep out the cool air while keeping your body heat trapped close to your body. The perfect balance of heat retention and air flow regulation work together to keep you comfortable from start to finish.
Weather Resistance
The ARSUXEO Winter Thermal Fleece will protect you from the elements while keeping you dry and comfortable. The weather-resistant properties, while not waterproof, is a major selling point for this jacket.
Motion Control
This jacket is made for runners and is designed to be snug yet comfortable so you do not lose a lot of your flexibility and range of motion like some other winter jackets and hoodies on the market.
Advanced Features
Elastic waist and wrist cuffs keep your body heat where it belongs and the scur pockets give you a place for your phone, wallet, or music player. Try it today and see why the ARSUXEO Winter Thermal Fleece is a popular running jacket for runners of all skill and experience levels.
6

. Tesla Lightweight Active Performance



Budget friendly option
Lightweight
Feminine cut
Users note the sizing is a little smaller than expected
In search of a lightweight but feminine running jacket? This may be the option you need to complete your running wardobe.
Read more
Construction and Style
This 90% polyester and 10% polyurethane jacket is cut to enhance the female shape. Thumb holes, contrast cuffs, and zippered pockets are small feature that make a big difference in this jacket. The hood even includes an earphone outlet. This jacket is available only in gray or black.
Breathability
This jacket is highly breathable because of the light fabric and other ventilated features.
Movement
The combination of polyester and polyurethane that makes up this garment is extremely flexible, meaning you can wear this to run or to yoga!
Value
This is an inexpensive running jacket
7

. Adidas Running Supernova Storm



quickly adjustable for breathability and warmth
reflective
Designed with Adidas' trademark style and quality, this jacket is a good choice for runners looking for a jacket created just for athletes.
Read more
Construction and Style
This jacket is available in 5 colors. It has a high collar and a sturdy zipper. All colors are made with a reflective fabric that's great for running in low light conditions. Thumbholes will help keep your hands warm in the cold, and the zipper pocket on the left arm can hold keys and your phone.
Breathability
The jacket's climate fabric wicks sweat away from your skin. There are side seam zippers that allow you to adjust the breathability of the jacket.
Movement
This jacket is very lightweight and fits well but not too tightly.
Value
This is moderately expensive running jacket.
great for heavy winds and light rain
available in many colors
folds up very small
This is a waterproof and windproof jacket that works great for running in the wind and rain.
Read more
Construction and Style
This jacket is perfect for running in the rain. Rain beads up on it. The hood provides extra protection for your face while not blocking your peripheral vision. The elastic cuff and draw cord hem help keep water and cold out. There is a zippered pocket for storing items and keeping them dry. The whole jacket folds up into a small pocket you can easily pack away.
Breathability
It's a very lightweight and breathable jacket, perfect for anyone looking to be more active while outdoors.
Movement
You may want to order a size larger than normal, since this jacket is designed to have a very tight fit for running and other activities.
Value
This is an expensive running jacket.
9

. INBIKE Winter Windproof Jacket


Waterproof
Salomon Motion Fit technology
Stow Pocket
If you are looking for a winter jacket that is just right for the cold winter morning runs then the INBIKE Winter Windproof Jacket is just what you need! It is designed to be durable, warm, comfortable, and easy to wear while enjoying your daily run.
Read more
Breathability
This jacket is made to be warm but also allows enough airflow to keep you from overheating and sweating as much as some jackets. Insulating layers keep out the cool air while also pulling your body heat throughout the material to keep you comfortable.
Weather Resistance
The INBIKE Winter Windproof Jacket is great for winter runs as its weather-resistant outer layer helps shed water from rain or snow and ice. Its outer shell protects you from the elements while keeping you dry and comfortable.
Motion Control
Unlike many other bulky jackets, this one is designed to be comfortable without hindering your range of movement and mobility range. As a runner, you want to be able to move freely as needed and this winter running jacket is a great option to consider.
Advanced Features
The INBIKE Winter Windproof Jacket has all the features you want and need in a jacket- great design, convenient pockets, soft lining, windproof outer layer and much more. You cannot go wrong with this jacket in your wardrobe!
10

. Salomon Panorama Midlayer



This Salomon jacket offers warmth for all of your outdoors activities, especially running.
Read more
Construction and Style
This quarter-zip fleece jacket is made of 100% polyester. It is available in only 2 colors.
Breathability
Fleece, even though it keeps you warm, has a little bit of breathability.
Movement
The stretch of the fleece material and the relaxed fit allow you freedom of movement, keeping you comfortable in any situation.
Value
This is a slightly below average priced running jacket.
Criteria Used for Evaluation
Expert Interviews & Opinions
Most Important Criteria
(According to our experts opinion)
Experts Opinion
Editors Opinion
Users Opinion
By Default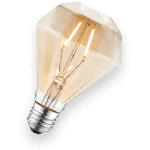 Protection from the Elements
Protecting yourself from the elements starts with a solid jacket. Whether you are facing wind, rain or snow there is a large selection of quality jackets to choose from. We've got ones that are designed for downpours, some for arctic chills, and others meant to be flashy and reflective. Waterproof, windproof or even both, each different option has its own thing that makes it rate well among runners out there.
Protect your Investment.
A good quality running jacket will cost a little but will be more then worth the investment. Be sure to closely follow the manufactures recommendations on care of your jacket. Investing in a good quality running jacket now will keep you safe and comfortable which will let you go on longer runs and get better results from your workouts.
Other Factors to Consider


Capacity
I don't know about you, but when I run, I have a decent amount of things I carry with me: my phone; headphones; a water bottle; my ID and some cash; a multi-tool/pocket knife; and usually an energy gel or other supplement, just in case. Since I only have two hands, I need somewhere to put all of those things while I run, and that is why it is important for my running gear to have pockets.
When choosing your running jacket, take into considerations for some of the things they you always have with you when running. Look for well placed storage pockets which can offer with the amount of space you need for your stuff.


Protection
Many modern jackets are designed to suit specific weather condition. You can find a very light jacket perfect for a breezy weather, drizzly morning in spring, or something heavier which is fleece-lined to curb the cold winter running mornings. To have maximum comfort and enjoyment in your running make sure that the jacket can offer abundant warmth and maximum breathability.


Bottom Line
No matter where you live, you are bound to be inhibited by weather one day. Why let rain or snow change your plans? There are plenty of jackets out there to make sure you stay dry and at the proper temperature, even jackets that can block out high winds without overheating you.
There are many running jackets with some, if not all of these, qualities. We want you to have the very best, the jacket that will be perfect for you. A jacket you can put on with confidence and walk out the door no matter what it is like outside.
Frequently Asked Questions
q:

What do you mean by "breathability"?

a:

Breathability is the amount of air that can pass through an article of clothing to help regulate the wearer's temperature. Breathability isn't solely about letting air pass, otherwise, it would be best to go shirtless. Breathability is also about making sure making sure only the right amount of air passes through the clothing, enough to regulate temperature but not enough to over cool or chafe the wearer.
q:

Is a waterproof and windproof jacket breathable?

a:

Different types of materials will have different levels of breathablity. Clothing made from microporous fibers can still allow air flow through them without allowing almost no liquid to pass through. On the other hand of the scale jackets can be made with more restrictive fabric that lets absolutely zero liquid through but also doesn't allow any air to pass through it either, giving it very little breathablity.
q:

Whats the difference between waterproof and water resistance?

a:

A waterproof jacket will prevent you from getting wet in any wet condition because it uses a special coating or membrane such as Gore-Tex.

A water resistant jacket will keep you dry during a light rain. However, it will no provide protection from intense wet conditions. Water resistant jackets are more breathable than water proof ones.
q:

What type of fit should I look for in a running jacket?

a:

It generally works on what you want out of your jacket but there are some factors to keep in mind. Too tight and you won't have a full range of motion and this will restrict your performance. Too loose and you'll feel too heavy and drag.

Runners looking for a tighter fit of the jacket will have a lighter feeling run but might have to sacrifice a bit of breathability since not as much air can move through a jacket with less space.

Runners with a looser jacket will have a lot more space to breath but the jacket is a little heavier since it hangs off of you. There is also more of a chance the jacket will have issues with high winds.
q:

What should I look for in terms of pockets?

a:

Assuming you want pockets since most people would often prefer the convenience of them over not, then you have a couple of options are far as what to look for. Many running jackets offered zippered pockets. This is a good choice more often than not since you are more likely opting for a weatherproof jacket. Whatever pants or shorts you are wearing won't have the same protection so the zippered pockets are a good option if you want to avoid getting your phone or wallet wet.

The other thing to keep an eye out of is inside pockets. Not as convenient as a zippered pocket but they are great if you have an mp3 player or phone you like to keep on hand. Your headphones can be run up the inside of the jacket rather than exposed. This way you don't have to give up on your music just because of a little weather.
Subscribe to our newsletters