10 Best Glucosamine Supplements Tested
last updated
Jan 07, 2019
Running is naturally a high-impact sport. Every time your feet hit the ground, they're sending a shockwave up your
ankles
, through your
shins
, and up into the rest of your body. This puts a lot of stress on your joints and can exacerbate pre-existing
joint
issues. It can also lead to long-term damage after years of putting your joints through the same motions. This is where the Best Glucosamine Supplements come in. Glucosamine will naturally lubricate our joints, which in turn helps absorb the shock generated by those
high-intensity
sports that we love. Whether you already incorporate Glucosamine into your daily diet or you're looking for the best Glucosamine supplements, you'll find our list has the best selections out there.
In a Hurry? The test winner after 15 hrs of research
Vimerson Health
Why is it better?
Free of most allergins and harmful ingredients
Non-GMO
Potent formula
More than just glucosamine
Comes with a money back guarantee
In a
Hurry? Editors choice:
Test Winner: Vimerson Health

19
Researched Sources
1510
Reviews Considered
15
Hours Researching
20
Products Evaluated
Product Purity
Potency
Use
By Default
In Depth Review Top 10
Vimerson Health
VitaBreeze Triple Strength
NOW
Nature's Way
Doctor's Best
Arazo Nutrition
Schiff
Schiff Move Free Advanced
Zenwise Labs Joint Support Pro-Mobility Formula
Universal Nutrition Animal Flex
Table of contents
Criteria Used for Evaluation
Other Factors to Consider
Frequently Asked Questions
Sources
10 Best Glucosamine Supplements
Criteria Used for Evaluation

Product Purity
Glucosamine supplements typically do not contain strictly glucosamine sulfate and/or glucosamine hydrochloride. In fact, glucosamine is most commonly sold as a combination of glucosamine and chondroitin. Chondroitin, like glucosamine, is usually taken by athletes and people who have joint or bone pain from arthritis or osteoporosis. It lubricates joints, helps the body produce more cartilage to protect bones and joints, and aids in recovery and tissue repair. (In fact, chondroitin is actually a component of the cartilage that the human body naturally produces.)
When taken in combination, glucosamine and chondroitin can work compatibly together to decrease joint pain even more – especially when both ingredients are contained in equal or almost-equal amounts per serving. There are a number of other ingredients that you might find in your glucosamine supplement. Most serve to help in recovery and decrease pain, but a lengthy list of too many foreign ingredients might make minimalists and just most consumers in general a bit wary.
Other common (and typically safe) ingredients include MSM, (methylsulfonylmethane, used commonly to decrease inflammation associated with arthritis) and (perhaps surprisingly enough) shark cartilage, which helps bolster the body's natural cartilage production. Supplements sold in forms other than tablets, like drinkable liquid forms, might contain additional ingredients to help with flavor or palatability, which some people find to actually be unpleasant taste fake. Always read labels and be aware of what is contained in your glucosamine supplements, as well as how much of the other ingredients are included per serving and/or tablet.

Use
When you aren't producing a sufficient amount of glucosamine, you're going to experience a lot of pain. This comes from bone on bone contact that's not properly cushioned by connective tissues or synovial fluid. This can feel like grinding, residual pain after activity, or a consistent throbbing that lasts all day. Joint pain gets exponentially worse when you try to run or jump without the right level of cushioning. While braces and certain stretches can help, adding a glucosamine supplement to your health regimen can make a huge difference.
Glucosamine is known to decrease inflammation, reduce joint pain, and help your body to naturally replace tissue and cartilage. Taking a daily supplement usually results in improved mobility and a decrease in pain after 6 to 8 weeks. These supplements shouldn't replace a doctor's visit if you're experiencing an unusual amount of pain, and you should always consult with a physician before starting anything new.
It's easy to ignore your body's need for glucosamine until you start feeling the effects of not having enough. If you're a runner, you definitely don't want to wait until you feel pain to start taking a supplement that could have prevented it in the first place. Preventative measures can keep you on your feet and reduce residual damage from the constant abuse that your joints take. Glucosamine is something that our bodies produce naturally. When you put additional stress on your joints, you may not be able to make enough to keep your joints properly lubricated.
As we age, glucosamine becomes an even more critical component to our health, as it treats the symptoms of many age-related bone and joint illnesses like arthritis and osteoporosis. But even in our youth, taking a glucosamine supplement may help keep us moving pain-free, especially those of us who are athletes, runners, and/or gym rats. Day after day of intense workouts can put a lot of stress on our joints and bones, and so it's a good idea to include glucosamine into your supplement routine. However, not all glucosamine supplements are created equal. Some tend to relieve pain and lubricate joints, muscles, bones, and tendons more than others. Some tend to work faster but not longer, some last longer but take a while to kick in, and some do both.
This is also another issue that goes along with getting old. Our bodies tend to stop being as efficient in our old age as they were when we were young. This means you're probably not producing enough glucosamine to keep your joints healthy, and a supplement can improve mobility longer. We looked at the way that each of these supplements improved joint pain and mobility over a significant period of time for athletes. The effectiveness of the supplement is the reason why you should take it in the first place—which is why this went so far up on our list of criteria.
It is also important to know that there are three main types of glucosamine that exist in a hierarchy of effectiveness. The most common form of glucosamine supplement on the market is glucosamine sulfate, which is also the most effective. The other two are glucosamine hydrochloride and N-Acetyle glucosamine. Glucosamine sulfate has been dubbed the most effective of the three because the sulfate component is the key in cartilage production.

Potency
As with any medicine or supplement, the potency for each dose is important. On one hand, having pills with smaller concentrations will make it easier for more sensitive individuals to fine-tune their servings to make sure they get the dosage that is the perfect fit for their needs. On the other hand, pills with much higher concentrations of key ingredients will ensure that one bottle lasts longer and can provide faster results. It's ultimately up to the individual and their needs to decide which is the better approach, but this rating serves to accurately evaluate each product based on these criteria.
Expert Interviews & Opinions
Most Important Criteria
(According to our experts opinion)
Experts Opinion
Editors Opinion
Users Opinion
By Default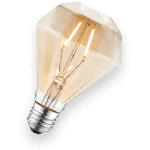 You Can't Take Less
Some of the ingredients contained in these supplements can cause some annoying side effects, such as nausea or headaches, if you take too much. For that reason, it's recommended that anyone taking these supplements measure out their dosages carefully. Remember: you can always take more, but you can't take less.
See A Doctor!
It doesn't matter if the medicine or supplement you are interested in taking is severe or minor; you should always consult a medical professional beforehand. Talking to your physician will help you understand what to expect and can even provide you with insight into alternative remedies or treatment methods.
Other Factors to Consider

Compatibility
Do you have arthritis?
Having arthritis certainly isn't a walk in the park. It often means stiffness and tenderness throughout your joints and bones, inflammation and swelling, and general all-over fatigue. In some cases, the pain becomes bad enough that surgery to replace joints and sockets is necessary. However, most of the people who suffer from arthritis may experience pain relief from natural remedies and daily supplement routines containing glucosamine and chondroitin. Most arthritis sufferers who take glucosamine report a modest eight to ten percent relief from pain and arthritic symptoms, which typically takes effect around three months after starting the supplement regimen. Though the benefits of glucosamine are modest and may take longer than surgery, it's a far less expensive solution to moderate arthritis pain.
Do you have runner's knee?
Or better yet, do you have any aches and pains that tend to flare up when running or exercising and are especially located around joints or bones? You might have even gotten them looked at by a doctor who told you no bones were broken, ligaments or tendons torn, and nothing is seriously wrong – they are just the minor aches and pains associated with increasing mileage and working out more. They are not associated with a disease like rheumatoid arthritis or osteoporosis because they are exacerbated by exercise, but not exactly chronic. Many runners who have experienced these more minor pains have also vouched that incorporating a glucosamine and chondroitin supplement into their daily routine has helped with the discomfort. It's a relatively low-cost solution that can get you back out on the roads, trails, and in the gym quickly and painlessly.
Are you allergic to shellfish?
This might seem like a strange question, but if you are allergic to shellfish then you should know that many glucosamine supplements are made from the shells of shellfish such as crab and shrimp, and should thus consult with your doctor about starting a glucosamine regimen (actually, EVERYONE should first ask their doctor before starting any sort of supplement regimen!). The cartilage that make up the shells of shellfish are rich in glucosamine, and so are a great source from which to extract glucosamine. Even though the human shellfish allergy is really an allergy to the proteins found within the flesh of shellfish, these proteins may also be found in trace amounts in the shells of shellfish. Therefore, those with severe allergies to shellfish are possibly at risk of having an allergic reaction to glucosamine supplements.
Do you prefer taking your supplements in the form of a pill or a liquid?
The majority of glucosamine supplements sold on the market are sold in a swallowable capsule or pill form. However, some might not like swallowing huge pills, especially if the recommended dosage is high and calls for taking the pills multiple times a day. Others complain about bad aftertastes of some supplements. Fortunately, glucosamine is also sold in a drinkable liquid form. Both forms are included on this list, and there has been some research that compares the two forms.
Some studies show that the drinkable form may actually take effect more quickly than the pill form because it is more readily absorbed and digested. While users of glucosamine pills typically experience results in one to three months, many report seeing results in as little as two weeks with the liquid form. The downside to the drinkable form though is that it is typically more expensive, and many manufacturers try to improve upon taste using artificial sweeteners which might not be enjoyable or palatable to all individuals.
Are you taking any other types of drugs or medicines?
Before you incorporate glucosamine into your supplement routine, you should consider what other drugs or medicines you are already taking, and how changing your routine may affect these drugs. While not likely, some studies show that glucosamine may interfere with certain drugs, including some blood thinners like anticoagulants (and as a result, increase the risk of bleeding) and other pain relievers and fever reducers (such as acetaminophen, resulting in an increased effectiveness to reduce fever).
Glucosamine may also interfere with medications that affect blood sugar levels, so individuals with diabetes who take drugs to regulate blood sugar and insulin levels need to be cautious about taking glucosamine. Some evidence suggests glucosamine may cause cancer cells to become more resistant to certain types of chemotherapy treatments. Consult your doctor or pharmacist about possible interactions or interferences that glucosamine might have on your medications.

Value
Just because something is more expensive doesn't mean that it's going to perform better than other supplements. When we looked at value, we looked at more than just the cost of the glucosamine. We also looked at how long the effects from that particular supplement lasted compared to the amount that you ultimately paid for it. Getting a huge number of pills for a bargain price doesn't do you any good if they don't work. Most of the items on our list start out at around six cents per pill or serving. Some are 2 to 3 times that amount, but these are definitely worth what you pay. On average, you're going to spend between 15 and $30 on a high-quality supplement. This is due to the effectiveness of the ingredients used, and the purity of the supplement itself.
But that does not necessarily mean you can, with confidence, the budget for buying one bottle per month because each product has different guidelines and recommended daily amounts. Some require just one serving a day, and other require taking the supplement up to three times a day to see results. This is where the value comes into play: while the Schiff Move Free Advanced Plus Glucosamine Supplements might be extremely effective at reducing your pain, you should think about if it's feasible to take three servings each day with your individual schedule and lifestyle.
Because so many pills are required, you will go through the bottle quicker and thus end up having to buy more, more often (thus decreasing total value not only because more money will be spent, but because it is far less convenient to have to go to the store for supplements multiple times a month than it is to have them last for several months in a row – especially if you have to travel to a specialty health foods store to get your glucosamine). From the options on our list, you will be getting the bottles with 100 to 250 tablets per bottle and which for the most part, align with price (aka, the products on the lower end of the price spectrum naturally have less pills per bottle than the ones with more). When choosing which glucosamine supplement is right for you, consider your own budget and what you want to spend on a supplement as well as how often you want to be buying it.
It's also important to know that the FDA does NOT regulate supplements and herbs like it does other medications or foods. Instead, the FDA can only investigate claims about adverse effects experienced from supplements but they do not have the authority to regulate supplements for safety, purity, strength, and effectiveness like they do for other products, so it's important to pay attention to quality and stick with brands that you know and trust. In this way in the case of choosing supplements, brand names or trusted brands play a large role in increasing value. And if some brands have awards associated with their glucosamine products, such as Animal Flex from this list, then that adds to the level which you can trust them, and thus, their value.
Frequently Asked Questions
Subscribe to our newsletters