10 Best High Top Running Shoes Rated & Compared
last updated:
Mar 02, 2021
In recent years, high top running shoes are making a serious comeback. While high tops were mainly reserved for 1980 time travelers, the resurgence of this style is great news for trend-setting runners. What we love most about this design is that it lends extra support to your ankles and turns up the stability to an 11. The modern interpretation is super lightweight and versatile. Many brands utilize sock-like and breathable materials that lend support without hindering your full range of motion. Whether you need something that can really rack up the miles or need an option a little more versatile for speed and agility, we have you covered.

In this guide, we have provided some of the best high top running shoes so you can crush your PRs in style.
In a Hurry? The test winner after 12 hrs of research

Nike Free Train Force Flyknit
Why is it better?
Great for speed
Excellent lockdown
Breathable upper
In a
Hurry? Editors choice:

Test Winner: Nike Free Train Force Flyknit

2
Researched Sources
1.5K
Reviews Considered
12
Hours Researching
16
Products Evaluated
Support
Comfort
Use
Size
Style
By Default
Top Rated High Top Running Shoes
Criteria Used for Evaluation


Support
When it comes to both women's and men's high top running shoes, support is everything.
If you're an avid runner, then you know that you will need a running shoe that gives you the support you need. This is especially important if you have special needs or conditions regarding your feet--for example, if you overpronate you will want to make sure you have shoes that help correct the issue or if you suffer from Plantar Fasciitis then you will want to get shoes that prevent Plantar Fasciitis symptoms from flaring up.
HIgh top running shoes are known for the great support they give--although nowadays you will find that some offer better support and stability than others. However, for the most part, they will always provide a bit more support and stability than the "traditional" running shoe. This is because they typically offer a more secure and stabilizing fit that will ensure your ankles don't wobble or roll around.
Their insoles are also typically designed to provide additional cushioned support--which prevents injury from occurring and provides a comfortable ride. When you look at support just make sure you get the right amount of it to fit your needs. Too much or too little support will prove to be detrimental and will not provide you with the benefits you need in a running shoe.
Remember that there is no "One size fits all" when it comes to running shoes so just make sure you consider your own support needs. We often recommend you study your gait and see if you overpronate or underpronate--you can do this at any specialized running store that offers running evaluations to help you find the right shoe for you.


Comfort
One of the most important factors to consider in a running shoe, high top or not, is the comfort they provide, so make sure to never compromise this factor.
Luckily, you will find that all of the high top running shoes on our list prioritize comfort, even though they are designed for different types of runners, foot types, and needs.
This means that they offer an array of feature combinations--some offer knit uppers, molded EVA midsoles, sock-like fits, and waterproofing--to ensure everyone's needs are covered. As we mentioned in the previous section, it is really important to identify your running style as well as any issues you need to address.
This is important because no shoe is designed to be a perfect comfortable fit for any runner, if there was one answer then we wouldn't have so many choices! That being said, all of the shoes on our list are highly rated and reviewed but they are all different in their own way. Some of them offer tons of cushioning and support while others are zero drop and provide a more barefoot feel.
Make sure to identify your own special comfort needs when looking through our list and don't just shoe simply because it is at the top of our list.


Use
Getting the right pair of shoes is especially important for all runners--so why wouldn't it be important to make sure to get shoes that fit the purpose you want them to fulfill?
If you are a long-distance runner you need a pair of shoes that will keep you comfortable mile after mile and if you are a short distance runner you need a pair of shoes that will let you push yourself without sacrificing all of your other needs.
Although all of the shoes on our list are hightop running shoes, they are definitely all intended for different uses. Some of the shoes are great for trail running while other shoes are better for indoor jogging. Be aware of what you'll be using your shoes for most and how they'll best fit your needs. Think about features like reflective details, breathability, and extra protective pads or caps.
There are lots of other factors that may affect their use or performance as well, so make sure you check real user reviews. For every pair of high running shoes on our list, we combed through real customer reviews for common sizing issues, quality-control failings, and durability problems so you know what to expect while using your high tops.


Size
Size is a factor that you can never ignore when it comes to something that you are going to be wearing—and it is specifically important when it comes to your running shoes!
If you are an avid runner or athlete, then you know just how detrimental—and outright annoying—it can be to wear something that is too small or too large. And you know what a difference it can make to wear something that fits just right!
The high top athletic shoes on our list provide a great fit for users that require the needs they each provide. There are some designed for runners with wider feet and others that provide a more narrow fit, for those of you who have a smaller fit. However, make sure to look at our review, as well as those from other users, to see whether or not any of the sizing runs a little too small or a little too large. While the optimal way to figure it out would be to try them on before you purchase your shoes, we know it is a lot easier for our readers to order online.
Since high top running shoes also provide a more secure and stable fit, make sure to try them on once you purchase them (assuming you get them online). If they don't fit, exchange them. Just because they fit you up top does not mean you can let go of the fact that they are too large on your foot so don't confuse a secure fit up top for a shoe that fits you properly.


Style
Whatever other people say, style can sometimes be important when it comes to both men's and women's high top running shoes.
High tops have become a classic look in the fashion world and high top running shoes are the perfect combination of style and function. While the high collar look is trendy and adds a nice flair, it also can prevent debris from getting in your shoes and offer a little more in the way of support.
Some shoes are definitely more trendy looking than others but the high top design brings a great touch to each item in our selection.
We also want to make sure to mention here, however, that you should never consider style over what you need in a shoe. Comfort is the most important thing you need to consider if you want to make sure you are investing in a pair of shoes you want to rely on for the long haul.
Expert Interviews & Opinions
Most Important Criteria
(According to our experts opinion)
Experts Opinion
Editors Opinion
Users Opinion
By Default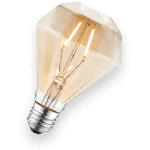 Off Road or on the Pavement
If you're a trail runner, the high top design works really well with keeping off-road debris out of your shoes. For the roadrunners, these can often provide some extra stability and ankle support.
If you need something even higher, or more secure, you can consider purchasing some running gaiters that will provide additional protection from the outdoor elements.
Low Light Runner?
Reflectivity gives a lot to desire as this factor is why we are here, to take care of you and ensure that your security is well taken care of. Consider buying shoes with reflectivity if you know you will be running in dark or low-light areas. Reflectivity will give you additional peace of mind as well as ensure other people on the road see you and suffer near misses because they can't spot you in the dark. Keep in mind that not all shoes are reflective and they don't all have reflective features, so make sure to decide whether or not you will need it before making your purchase.
Other Factors to Consider


Materials
If you look at any shoe, clothing item, etc. you will find that there are tons of different materials they could be made from. While some are much better than others in terms of durability, you will also find that they all offer different beneficial features that apply to different needs, people, and wants.
However, before we dare tell you what materials to look for, it is important to mention that you need to pinpoint what you need in a pair of high top athletic shoes. When you look for running shoes, you will find they are made out of lots of different materials as well.
These include leather as well as nylon, polyester, mesh, and spandex materials. They may use all of these materials or any combination of them to make a perfect shoe for any given runner out there. Leather not only provides you with a quality shoe but also boosts the overall durability of your running shoes and allows them to handle more during your runs.
On the other hand, the mesh will boost the breathability of your running shoe while nylon, polyester, and spandex allow your running shoes to be flexible, comfortable, and a perfect fit for more types of runs.


Value
When it comes to any pair of running shoes, value is of utmost importance--after all, you want to make sure you get a pair of high top sports shoes that will truly hold up to everything you expect them to. So, whether you are a beginner or a seasoned runner, make sure to consider the following when evaluating the overall value of your shoe.
Budget--are the shoes worth the investment?
We know many of our readers are on a budget--and even if you aren't, maybe you only want to spend a certain amount. While cost isn't the sole factor in the overall value of the shoe, it does play an important part. Before starting your search take the time to set a budget for yourself--and remember that just because a pair of shoes costs more doesn't mean that they are better.
Will the shoes fit your needs?
People often forget that value is not just about the amount of money your spend. Rather you need to make sure that your shoes will hold up to everything you need. Take the time to write down exactly what you need in a pair of high top running shoes and stick to that list--even if you find the perfect pair at our number one spot.
Frequently Asked Questions
q:

Can I wear my ankle brace with high top running shoes?

a:

Although high tops do offer some added ankle support, they absolutely will not replace the function of a proper ankle brace. While some of them do offer an additional bit of support, if you want a pair of high top running shoes but also need to wear an ankle brace then just make sure you can wear your ankle brace comfortably with your high top running shoes.
q:

Are the high collars on these high top sports shoes uncomfortable?

a:

Every shoe model is different in comfort and fit. Some brands may fit tighter than others, while some may be looser. It is a really good idea to try on a pair before buying them, especially if you plan on purchasing from a site like Amazon. Even though they have a pretty good return policy, it will still save the hassle of waiting again for the correct size.
q:

Is sizing an issue if I have wide feet?

a:

These models typically fit similar to a sock near the top. Most even have laces for further adjustment. We really have to go back to our "try it on first" answer for this one. The fact is that, although shoes come in different sizes, they may not all work well with different body types.
q:

How should I care for these shoes if I use them to run in the winter?

a:

The easiest method is to mix 1 tablespoon of white vinegar with a cup of cool water. Then use a clean rag or cotton ball and wipe the solution onto the shoes in the affected areas. Then wipe clean with fresh water. Remember, if you one to get the most out of the best high top running shoes, you need to take care of them!
Subscribe to our newsletters