10 Best Running Shoes For Plantar Fasciitis – 2021 Buyers Guide
last updated:
May 05, 2021
If you deal with Plantar Fasciitis then you know how important it is to get the best running shoes for Plantar Fasciitis. Here we will go over the best of the best options currently available, along with their Pros and Cons and what to look for before making your purchase.
Treating Plantar Fasciitis
is a difficult feat and nearly 10% of runners have to deal with continuous pain due to it—however, it is actually a really common malady that many runners have experienced to some degree on a daily basis. If you have ever experienced, then you know important it is to treat—and luckily it is really easy to treat, wearing the Plantar Fasciitis running shoes is one of the best ways.
Check them out below!
In a Hurry? The test winner after 13 hrs of research
Asics Gel Kayano 24
Why is it better?
Great comfort and fit
Good road shoe for high-mileage
Great cushioning and support
Better breathability
In a
Hurry? Editors choice:
Test Winner: Asics Gel Kayano 24

4
Researched Sources
1.3K
Total Readers
13
Hours Researching
15
Products Evaluated
Support
Stability
Midsole
Comfort
Shock Absorption
By Default
10 Running Sneakers For Plantar Fasciitis
Criteria Used for Evaluation

Support
Support is extremely important whether you're looking for the best men's or best women's running shoes for plantar fasciitis We started with the first line of defense, the heel. For runners that suffer from Plantar Fasciitis or heel pain, barefoot or minimalist shoes have no place in their rotation. It's crucial that the heel is properly supported and cupped throughout the entire range of motion. This is why we listened to what runners had to say after several miles of wear and daily use in regards to heel cushioning and support.
Equally, important in beginning to tackle and overcome this very common heel condition is strong arch support. When a running shoe possesses all three basic components (heel support, midsole stability, and arch support) runners can benefit from the maximum protection of their Achilles, ankles, heels, and arches. When the key players are well protected, the road to success becomes a more pain-free experience. The ideal running shoe should compliment your natural arch and protect from strenuous activity.
Good arch support is a vital feature for runners with plantar fascia. There are three different foot arches that are commonly known,
High Arches
Low Arches (Flat Feet)
Neutral Arches
You may have different arch types, which means you'll need to find a shoe that best fits your specific arch.
Customarily, people that are most at risk of plantar fasciitis are people with excessively high or low arches camps. If you find a shoe with a slightly elevated heel area with a firm heel counter area, you will get the best and adequate provision for arch support for your feet. Having a high or low arch does not necessarily mean that you are prone to plantar fasciitis.
Shoes with a firm heel counter area will assist in reducing the stress on the plantar fascia as you walk by aiding in controlling your foot direction when you step while also pushing the foot away from the shin.
Achilles tendon, a tough band of fibrous tissues that connects the calf muscles to the heel bone, is attached to the heel bone area. The same applies to your plantar fascia on the other end. Thus, any stress reduction or tension on the Achilles tendon also reduces stress on your plantar fascia.

Stability
Working in conjunction with the overall layout of the shoe, the stability of the midsole is crucial for several reasons. One of them being that Plantar Fasciitis is exacerbated by stretching and flexing the Plantar Fascia, think of it as a bridge between the front and the back of your foot. According to runners from all walks of life, the higher the midsole stability of a shoe, the less pressure is placed on the heel.
Know Your Pronation Type
Pronation is the way in which your foot rolls inwards as you run or walk. The shoes that you choose should ensure compensation for your pronation type. There are three types of pronation types that we may fall into
Under pronation / Supination (often caused by high arches)
Neutral Pronation (regular arches)
Overpronation (low arches / flat feet)
So, with flat arches, you need the best running shoes for flat feet and plantar fasciitis. If you have high arches, you need to be looking for the best running shoes for high arches and plantar fasciitis. There are a few steps that can identify us with our pronation types. For instance, the wettest test, it is conducted by placing your feet in some water then stand on a white sheet, the print on your foot will often tell your pronation type.

Midsole
The shoe midsole should also be stiff. Stiff shoes mean you will need cushioning to complement the stiffness. Midsole stiffness means that you should not be able to bend the shoe in half or even slightly in half, only a little bend is recommended in this feature. A shoe that is too stiff with no cushioning may irritate your condition but then again you do not want a shoe with no
You'll also want to make sure the shoe midsole is stiff. You should not be able to bend the shoe in half or even slightly in half. If you try to bend both ends of the shoe toward each other, the shoe should only bend a little, but not significantly. This means the sole may be a bit on the thick side. Stiff soles also mean you'll need cushioning to offset the stiffness. You don't want a shoe that's too stiff with no cushioning which may irritate your condition but you don't want a shoe with no midsole rigidity that may not give adequate arch support either. So, just make sure you find a shoe that fits somewhere in between.
Read also about best mud run shoes.
After you've done everything you can to match your running shoes with your heel type, if you still feel that your arches are not one hundred percent supported, you should consider using an orthotic in conjunction with your shoes. There's really no need make a doctors appointment in most cases, over the counter options have made significant leaps in their quality. In fact, most runners found that orthotics found in most drug stores are far superior to their prescribed counterparts. We cannot stress enough the importance of arch support, make sure you never compromise in this department.

Comfort
The goal when selecting running shoes for Plantar Fasciitis is to reduce excessive toe extension, which has been found to increase the load on the Plantar Fascia. So make sure you look for a fairly firm toe section. You know those running sneakers that you can bend the toe box all the way back with your hand? Those are the ones to avoid. While you should be able to wiggle your toes slightly while wearing the shoes, you don't want that ultra flexible pair of running shoes that are all over your social media accounts or non-athletes are wearing to their trendy coffee shops.
The front of your forefoot should be accommodated comfortably by a fine fitting toe box area. Basically, you will require a toe box that provides adequate motion for your stride as you move around but also with a firm forefront area that prevents your foot from extending too much. The front of your shoes needs to control your stride by limiting the upward movement of your foot as you walk or run around. This will help you in reduction of the windlass mechanism as you go about your activities,
Therefore, go out and find a shoe that bends to the occasion of the pressure applied by your toes in movement. It shouldn't also bend too much. Remember that all movement should be limited to the toe box area as you move around. The rest of the shoe should be fairly inflexible.

Shock Absorption
The most up to date and advanced research continues to point to shock absorption as another key to success when dealing with foot conditions in both best women's and best men's running shoes for plantar fasciitis. In this case, dispersing as much force as possible helps to take the stress away from heel striking, which is essential. We took a look at the shoe's ability to dampen the impact as runners came down with their weight.
As we age or increase our activity level, the actual shape of our fee can change. Pregnant women may experience a widening of the foot after each birth, and as you gain weight your feet may also experience a certain amount of spreading. This means that the same pair of shoes that you had and loved in your early 20s may not be quite as appropriate in your late 30s. As we said above, one of the easiest ways to treat plantar fasciitis is to make sure that you're only running in shoes that are completely supportive. If you find a more suitable pair of shoes early in the process, you may be able to avoid additional treatment for the disorder. If you wait too long, you may need the help of a trained podiatrist to figure out exactly how to go from there. Extensive scar tissue or irreversible damage can completely offset your ability to run.
Expert Interviews & Opinions
Most Important Criteria
(According to our experts opinion)
Experts Opinion
Editors Opinion
Users Opinion
By Default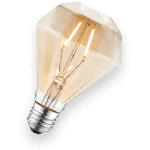 Treat Plantar Fasciitis ASAP
If you suddenly encounter a case of plantar fasciitis, the most effective course of action is to treat it immediately. An easy way to do so is to follow the RICE protocol: Rest, Ice, Compression, and Elevation. To do this, all you need to do is stop performing any physical activity while placing an ice pack or something equally cold on the bottom of your foot. Then, compress the affected area with a bandage or kinesio tape while keeping it elevated above the rest of your body.
Insoles Are Your Friend
Even a pair of running shoes that aren't designed for treating or preventing plantar fasciitis can be made to do so with a small amount of effort and money. Most manufacturers of orthotic insoles provide models specifically designed to treat the needs of individuals who are predisposed to this injury or who are recovering from being injured. Ask a doctor or podiatrist for more information.
Other Factors to Consider

Value
We wanted to make sure to dispel the common misconception that selecting running shoes that help with Plantar Fasciitis and heel pain must be more expensive than other models. Luckily for runners everywhere, this is simply not true. We made sure to include the most therapeutic and high quality running shoes on the market with prices that match what you would expect to pay for a solid running shoe. Additionally, we wanted to provide our readers with what NOT to look for.
Experts and runners agree to stay away from shoes constructed with cheaper materials that won't hold up to the test of being used consistently. Any cushion or support wears out very quickly if the materials are not premium grade. Regardless of current trends, minimalist or barefoot style shoes are the biggest enemy when you suffer from any form of foot condition. They will only make matters worse. This is why being educated in what not to look for is crucial.

Protection
Safety should always come first. This is why when you're taking the time to consider which running shoe you're going to select, it is imperative that you do not make your decision based on looks alone. We've made sure to include several styles and color options so that you are completely satisfied with looks, but we want you to be your number one advocate and make sure that you protect yourself from injury as much as possible.
Giving you the best chances at remaining at healthy running levels is our top priority. Below you will find some factors to consider when you are making your selection. With a little time and thought, you will be sure to pick the best match for you.
The best possible support begins by selecting the best possible size. Your feet stretch and swell throughout the day, so will your shoe size. Remember that you're selecting running shoes, so measure your feet towards the end of the day or after a vigorous run to ensure that your really the size that you think you are in running shoes. Most runners are a half or full size larger in running shoes than they are compared to their dress shoes. Take the time to make an accurate assessment.

Bottom Line
Know When To Replace Your Shoes
This is the number one way to prevent unnecessary injuries, yet it's the least adhered to tip. Whether it be because your shoes still look brand new, or you want to stretch more life out of them for budget purposes, it's simply not worth it. You're health and safety should be your top priority and knowing when to let go of your old pair of running and walking shoes will keep you in tip-top shape.
Most seasoned runners stick to 300-500 miles before they replace, depending on their activity levels. If you have any type of foot condition, you should remain vigilant and be aware of how much use you log when running and walking. Keeping your footwear fresh will keep your feet fresh, it's an investment in your health.
Keep these tips in mind when looking for the best running shoe for plantar fasciitis:
- Do Not buy shoes in the early morning, since your feet will stretch during the day and so will your foot size in adjust slightly too. Measure your foot size later in the day, especially after you have done an activity that stretches your foot.
- Avoid the type of shoes that you will be told that they will need time to break in or that expand or get comfy with time. Ensure that the width is comfortable when first putting it on. The best shoes to help in treating an ailment such as plantar fasciitis should not need a break in period – ever. The shoes you choose should feel comfortable in your feet the instant you try them on. Do not go for second thoughts that they will be okay in a week's time. As cute as they may be, Drop them since are already in pain due to Plantar Fasciitis.
- Even the weather has its seasons, so does shoes. They come in different for different activities. Walking shoes are meant for walking shoes only. Running shoes are for running only. Choose the shoes that best fit your intended activity. Thus, buy several and different types of shoes for different activities.
- A pair of arch-supporting orthotics to go along with the shoe will often complement for any deficiency in heel plus arch support a shoe might have.
The first treatment in treating plantar fasciitis is SHOES. Also, other multifaceted approaches that include other treatments to fully eliminate the condition although it may take time.
This process of treatment of plantar fasciitis will require you to go through different types of shoe brands before you find the one that fits best.
The type of running shoes that you choose should depend on whether you have a flat arch, low arch or high arch. If the shoe has a removable footbed, you can always change to a better supporting orthotic insert when the shoe does not have contoured support for the arch. Thus, you can always have different 'foot rest' like a remedy for different occasional activities that reduce plantar fasciitis.
Frequently Asked Questions
q:

Other than my running shoes, what can I do to treat my Plantar Fasciitis?

a:

Having just the best running shoes plantar fasciitis designs is not enough. There are a number of things that can help and treat PF; check out our own sources for excellent exercises and stretches that can help make a positive change. In addition, maintaining a healthy weight helps to relieve the amount of overall stress placed on the foot. Also, don't increase the mileage or intensity of your workouts drastically; give your body time to adjust. There are also night splints that we have covered as well.
q:

What is a night splint and how do I know if I need one?

a:

Plantar Fasciitis night braces are used to help relieve the symptoms. They work by keeping your in a flexed position overnight, so that when you put weight on your foot in the morning, it doesn't hurt or get sore. If you experience pain in the mornings, it's because micro tears are healing while your feet are in a relaxed position while you sleep and you should strongly consider buying a night splint.
q:

My heels hurt when I'm on my feet all day, what can I do?

a:

First, take a look at your shoes. If you've had them for a while, even if they look new, replace them. Next, consider choosing an option that has the ability to use an over the counter orthopedic insert. Running and walking shoes that have a removable sole can help give you the extra room to place an insert. Also, stay away from flat shoes that offer little to no support. You may be doing more harm to your heel during your work day than you do while you are running.
q:

Is there a particular running shoe brand that is better for individuals with foot and leg conditions?

a:

Be careful when being lured in by shoe companies claiming to be the "therapeutic go-to" when making your selection. There is a significant marketing push to become the "Volvo of footwear" among many top brands. That being said, once you find the shoe that fits you best and alleviates your pain, it's not a bad idea to stick to that brand. This is because most of their releases will be based on the same platform (which happens to be a good match for you). The goal is to find what works best for you, not everyone at your local gym.
Subscribe to our newsletters