10 Best Night Running Gear Reviewed
last updated
Apr 06, 2019
If you do choose to run at night, make sure to take the proper precautions. Running at night can be quite dangerous. It's hard to see the
obstacles
in your way, and it can be even harder for motorists to see you. That's why ensuring that you have the right equipment for running at night is so important, so make sure that you and those around you are safe and aware. We want all runners to be as safe as they can be, so below we have our top picks for the
equipment
that will help them do just that.
In a Hurry? The test winner after 15 hrs of research

North Face Better Than Naked Split Shorts
Why is it better?
High-quality material
Extremely comfortable
High durability
Well insulated
High compression level
In a
Hurry? Editors choice:

Test Winner: North Face Better Than Naked Split Shorts

5
Researched Sources
1200
Reviews Considered
15
Hours Researching
25
Products Evaluated
Features
Comfort
Durability
Visibility
By Default
10 Best Night Running gear
1

. North Face Better Than Naked Split Shorts



High-quality material
Extremely comfortable
High durability
Well insulated
High compression level
These shorts are really comfortable, lightweight, and breathable. They have some reflective features that make you a lot more visible--so they really are just the perfect shorts for night time running!
Read more
Visibility
These shorts have 360 degree reflectivity--so you are really visible and always seen while you are out on your runs.
Comfort
These shorts are breathable, lightweight, and comfortable. They come with a small storage pocket on the back for your key or smaller belongings.
Value and Cost
These are priced a little above average and definitely worth the cost if you are looking for a great pair of shorts that will make you more visible on your night runs.
2

. Black Diamond Spot Lamp



Allows you to see clearly at night
You will be visible from very far away
Can be used to signal for help if you find yourself in a bad situation
Several lighting options
Can feel tight after a while
Battery life could be better
If you love to run at night then you know that without a source of light, you are pretty much blind--and if you can't see that also means it's probably difficult for others to see you as well. The Black Diamond Spot lamp is great for those of you who find yourselves running on roads with no lighting as well as those of you who find yourselves on the roads at night.
Read more
Great Visibility
When you have a source of light on your night runs then you will be able to see every obstacle on the road in front of you. This one comes in high and low beam options as well as strobe, distance, dimming, and ref night vision options.
Vehicle Visibility
If you have a strong enough source of light you will be visible for up to one mile. The black diamond spot will definitely make sure you are visible and ensure you are seen by drivers and other people on the road.
Value and Cost
A source of light is a valuable piece of equipment for your night runs. You should never be cheap when you are buying yourself a headlamp because it can literally save your life or the life of another person. This headlamp comes at a great price and is well worth the cost.



You are very visible in the dark
Can protect you from outside elements
Can keep you warm in the wind
Wearing reflective clothing is one of the most important things you can do to stay safe and be sure you are seen when you're running at night. It will allow you to be visible in the dark when any source of light, like a car's headlights, flashes on you. You will be visible at an approximate range of a few hundred feet and this will allow any oncoming vehicles to see you on time and prevent a possible accident.
The bright and reflective Santic Rain Jacket is one such piece of running gear.
Read more
Visibility
The most important feature of reflective clothing is to make you as visible as possible. With reflective clothing, you will be safe on your long night runs.
Wind Protection
This is also a wind protector and cold air will not penetrate the material. That way you will stay warm on windy and cold nights. Also, it protects you from the rain and other weather elements.
Value and Cost
The Santic Reflective Rain Jacket is affordable, made with quality in mind and worth picking up if you want to stay visible and warm on your night runs.
Bright light
Reflective pattern
Versatility of placement; even over clothing
Long battery life
Can have issues with sweat and moisture buildup
Batteries can be difficult to replace
Reflective bands can be useful but rely too heavily on outside sources of light to make you visible. The Nite Ize Slaplit bracelet makes absolutely sure you are seen no matter what, by being its own source of light.
Read more
Visibility
The Slaplit uses a combination of a reflective pattern and a brightly colored light. This combination makes a runner easily visible at night.
Comfort/Versatility
The Slaplit, as its name suggests, has a snap-on design. This means it will wrap around practically anything the runner wants it to, including additional layers of clothing. This is especially helpful for night runners who need to worry about heat conservation. Another thing to consider is that when deciding where to wear or hang the Slaplit, think carefully because it has issues with sweat absorption.
Value and Cost
The Nite Ize Slaplit sells for an affordable price and has considerable battery life. This bracelet should be a real contender when deciding on gear for your night runs.
5

. Noxgear Tracer360 Visibility Vest



Very easy to use
It will illuminate you from all sides
Very comfortable and lightweight
Easily adjustable
6 colors to choose from
If you don`t find reflective clothes appealing then this is the perfect product for you. The Tracer360 visibility vest by NoxGear is a modern and unique product that will keep you visible on your night runs. It features 6 color options for illumination. The Tracer360 visibility vest by NoxGear is one of the most unique products meant for night running on the market today.
Read more
360 Degrees of Illumination
This vest will provide you with 360-degree illumination, which makes it a very effective single piece of equipment to be utilized for night running.
Lightweight and Comfortable
The Tracer360 is very lightweight, so you won't even notice that you are wearing it. Also, you will be able to wear it at any time of the year, since it is easily adjustable and easy to put on over bulky clothing.
Value and Cost
Is it worth purchasing? Let's see, it is very easy to use, lightweight, comfortable, functional and adaptable for any weather condition. If you buy one you won't be disappointed. And at this price, it's worth checking out.
6

. Panther Vision Powercap



Bright adjustable light
Comfortable, lightweight, and well insulated
Batteries are easy to replace
Batteries included
Uses up batteries quickly
A headlamp is a necessity for running at night, but sometimes they can be bulky and uncomfortable. If you are looking for an more comfortable light source, then look no further than the Panther Vision Powercap. This simple and handsome cap is lined with 4 LED lights with adjustable levels to make sure you can see and be seen.
Read more
Visibility
This cap won't stick out as much as a head lamp, for certain, but this may be appealing to a lot of runners. The Powercap is extremely bright with some directional control of the beam. It is one of the less visible pieces of equipment on this list but this can easily be offset by the runner who is properly prepared.
Comfort/Warmth
The Powercap is soft, light, and well insulated for outdoor wear. While it may not be able to cover your head entirely, insulated caps, or similar run gear, could easily fit under it. Few report any issues with sweat affecting the caps performance. Compared to a strap-on headlamp, the cap is a lot less bulky and will have far fewer issues with movement.
Value and Cost
The Panther Vision Powercap is a steal. Some did have issues with the batteries running low and lights dimming, after only a few runs, but said it still worked for a long time before the batteries died completely. And batteries are included, something rare these days. Even when the price is adjusted to account for the replacement batteries, it still comes out to less than a rechargeable light. The Powercap is highly recommended if you are looking for a headlamp alternative.
7

. Asics Gel Kayano 22 Reflective Running Shoe
Stylish and modern look
Very durable
Comfortable
Highly reflective
Breathable
Some users say that the materials are poor quality
Some reviewers said they don't offer enough protection
If you run a lot at night, then buying yourself reflective running shoes is a no-brainer. They give you another layer of visibility for safety, and they look super cool. The ASICS GEL-Kayano 22 are running shoes that will provide you with the visibility that you need on night runs, with a modern and beautiful design.
Read more
Visibility
These reflective running shoes will allow you to be visible from afar. They do that job perfectly. They will be visible hundreds of feet prior to any vehicle getting near you, thus keeping you from the potential of getting struck.
Comfort and Style
These are very comfortable running shoes and they also provide great breathability. They are perfect if you run at night during spring and summer. The style of the ASICS GEL-Kayano 22 is modern and slick. they certainly are eye-catching.
Value and Cost
Because of their great comfort, comfortable and high-quality materials, great reflectivity, and breathability, the Kayano 22's are a great buy for night runners. If you don't run at night often, or if you live in a cold environment, then they might not be the right shoe for you.
8

. Baleaf Compression Tights



Highly reflective design features help keep you safe at night
Keep your legs warm
Protect your legs from outside elements
Modern and sleek design
Some might find these tights uncomfortable
When you run at night you need to keep your whole body warm. These running tights will keep your legs warm and protected, and you can wear them as a top layer or under sweatpants. The choice is up to you as they are functional in multiple ways.
Read more
Warmth
No doubt about it, these tights will keep your legs warm. For many runners this is an accessory that flies under the radar, bt you wouldn't believe how important and helpful it is to have a pair of running tights. They are extremely effective in keeping your legs warm when you run on chilly nights.
Protection
Most importantly, these Baleaf have a highly reflective design to make you visible and help keep you safe at night. They also protect your legs from the elements. They are durable, hold up well, and will keep you well protected and warm.
Value and Cost
They are worth investing in if you do a lot of night running and want to go extra mile literally and figuratively. Even if you want to wear your favorite pair of sweatpants, you can wear these underneath and they will go a long way in providing that extra layer of protection. Are they worth the cost? Depending on your situation, yes.



600*Lumen output
Comfortable
Lightweight
Long battery life
Comes with additional batteries
The Ultraspire Lumen comes highly rated and recommended by many runners. It provides an added layer of visibility and easy to use, comfortable, and a great addition to the running gear of all nighttime runners.
Read more
Visibility
When it comes to visibility, this one does not disappoint. It has a 600 lumen output and will ensure you are really visible during your runs. It can stay on for up to 36 hours and comes with a rechargeable battery.
Comfort and Warmth
This waistbelt is meant to fit most people and can be adjusted. It is comfortable and lightweight--and is water resistant (not waterproof). It comes with a mesh battery pocket, so you can make sure you have an extra pair available--just in case.
Price
This one is really pricey--but if you are a frequent nighttime runner, whether it be the trails or the road, then this is a great option for you.
10

. Pearl Izumi Ride Elite Thermal Arm Sleeve



Keep your arms and hands warm
Highly reflective design
Easy to use
They can come off/ slide down easily
If you run at night you know that it can get really cold, especially in fall and winter, and safety is important year round. That is why these arm warmers are a great addition to your night running gear. They will keep your arms and believe it or not hands warm better than just about any other accessory, and their BioViz reflective technology helps keep you safe in low-light situations.
Read more
Warmth
These hand warmers do exactly what they're designed to do; keep your arms and hands warm while reflecting light to help keep you safe while you're running at night. We all know how uncomfortable it can be when you run at night without any real protection for your hands. In the end, that can cause you to decide to stop your running session. Make sure to always be prepared with these reflective arm sleeves
Protection
Hand warmers can protect your hand from the wind that can cool off your hands even faster than low temperatures outside can. They can also protect you from the rain and snow, which is always a plus in the books. Some reviewers remarked that they would sometimes fall down the arm a bit after running for a while, but it didn't seem to be a major issue for most users.
Value and Cost
These Pearl Izumi Ride Elite Thermal Arm Warmers get the job done. The price tag vs. value is questionable to some, especially those who consider arm sleeves an unnecessary accessory. But if you're the type of person who likes extra comfort, you get it with these arm sleeves. These are affordable, and effectively keep your arms visible, protected, and warm.
Criteria Used for Evaluation


Features
This is a diverse list but they all have qualities that will help you stay seen and safe.
Even though the products on our list fall into lots of different categories, ie. reflective clothing, glow in the dark shoes, headlamps, etc, the one thing they all have in common is having features to help keep you safe at night!
When looking at safety gear for running at night, be sure to think about the features that are important to you, as well as the weather where you live, if you'll be using different safety gear in different seasons and other factors that are important to you.
For example, if you want one piece of gear that you can use all year round no matter where you live, you might want to look at the Noxgear Tracer 360 Visibility Vest, which can worn comfortably year round because it's lightweight, goes over any type of clothing, and features a highly visible external light. However if buying and changing batteries sounds like something you won't actually end up doing, you should look elsewhere, since if you're not likely to maintain and wear your gear it can't keep you safe.
Another feature we love in nighttime running gear is reflectivity. When a piece of gear has reflective elements designed right in, it makes it really easy for you. You don't need to think about changing batteries, or even turning on a switch. All you have to do is put them on, and you were going to do that anyway (at least we hope so). The downside is that reflectivity might not be enough to make you highly visible, and when it comes to your safety, it's best to not mess around. That's why we recommend wearing multiple pieces of gear with multiple features. For example, wear the Baleaf reflective tights with the Panther Powercap, that way you get reflection AND an externally powered light, which will ensure you're well seen and safe.


Comfort
There's no need to be uncomfortable or distracted just because you're wearing reflective gear.
Let's face it: if your gear isn't comfortable, you're not likely to wear it. When it comes to gear for running at night, breathability is a big factor, so we took that into account when looking at the comfort of each item on our list. If your leggings, tights, or sleeves aren't breathable, and they leave you sweating and wet with moisture so you're uncomfortable on your run, you're not going to grab it next time you want to go for a run, and you won't be as safe.
So we made sure that we checked each and every product in our buying guide for comfort and breathability. In fact, there were several items that were comparable in function and form, but slight changes in comfort levels made them get the pick over their counterparts. What we are left with is a list of easy to wear nighttime protection that doesn't get in the way, and is easy and comfortable to use. Thoughtful and ergonomic design is also crucial here. Just because a product is a good idea in theory doesn't mean that it has been executed well. We used our industry knowledge of running gear design as well as the consideration of over 1200 reviews in order to determine whether or not a product meets our high standards.


Durability
A long-lasting product is always ideal.
Ideally, our gear is both highly functional and durable. Getting these two things to meet in real life can be difficult however. The most durable items on our list are the simplest; the 2XU Hyoptik and Baleaf running tights and Pearl Izumi arm sleeve. While these are all designed to be highly reflective, it really is best, and we can't emphasize it enough, to wear something reflective, as well as have a source of light. However, while they're all well made, lighting gear such as the GRDE headlamp, the Panther Powercap, and the Nite Ize Slapit bracelet all have more moving parts and some plastic pieces, which means there is more that can go wrong.
Because we care about your safety, we only included items on the list that were rated as durable by reviewers. The last thing you want is to be counting on a piece of gear to keep you safe, only to have it break just before or during your run. If something breaks right before your run you're probably going to just go on without it and that's not safe, so we made sure to include products that come from quality companies with a solid reputation, as well as ones that have a lot of good reviews from real-world users.


Visibility
Even though all these products are different from one another, they all have reflective qualities and elements that help keep you visible and safe.
We also made sure to include night running gear that makes you more visible in every direction, not just from behind. Whether it be a light belt or a reflective running jacket, our selections will make sure that you pop up on everyone's radar, no matter what direction they are coming from. Furthermore, user feedback indicates that having reflective materials at eye level is much better than just having reflective running shoes alone. So we selected options that have higher visibility in the midsection as well.
Another way to stay highly visible at night is to have both reflective clothing as well as wearing a flashing light. Having these two different types of lighting is the ultimate way to stay seen. It activates different parts of the brain of people who you're sharing the road with so they're sure to notice you. For example, a tired driver who has been looking at reflective road signs for a long time may not differentiate between your reflective gear and another sign and may not notice you. But if you're wearing a flashing light this is very unique and different from what they've been looking at so their brain is sure to notice the difference and then see that the flashing light is attached to a person who needs to be avoided.
Expert Interviews & Opinions
Most Important Criteria
(According to our experts opinion)
Experts Opinion
Editors Opinion
Users Opinion
By Default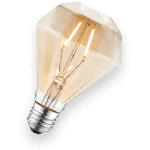 Sleep Is Important
Although running at night can be fun and healthy, it's important that you make sure you have enough time at night to get enough sleep. One of the most important aspects of your body's recovery process takes place while you're catching some Z's; so if you want to keep improving your running ability, make sure to get those forty winks!
Pick The Right Sizes
When looking for compression gear, it's very important to pick out the right size. If, for example, the tights you purchase are too loose, they won't provide the therapeutic properties that come with compression gear. On the other hand, a pair of tights or arm sleeves that are too tight can cut off circulation and irritate the skin. Be sure to consult the manufacturer's size chart before making a purchase.
Have two different types of lights on
By wearing something with passive reflectivity, running tights with reflective elements for example, as well as something with active reflectivity such as a strobe light, you will be activating two different parts of the brain of the drivers that you share the road with. This will help to make sure that they see you, know you're a person and not just another reflective sign, and be sure to make adjustments in their driving in time to avoid you.
Get some iron-on reflective strips
The least expensive and possibly easiest way to add some reflectivity to your running wardrobe is by buying and installing some iron-on reflective strips to your running shirts, shorts, pants, or tights. This way you don't have to buy a bunch of new clothing you can just customize what you already have.
Other Factors to Consider


Value
One of the great things about this list is that all of the items on it are reasonably priced. Some of the clothing is more expensive, but that's a necessary item anyway, so by stacking reflective functionality on top of something you will be wearing anyway, you're getting great value. At RunnerClick we love stacking functions.
As far as the non-clothing items on our list, most cost $20 or less, making them easy on the wallet. We didn't want to include items that were very expensive, because we wanted them to be easy to buy so you would actually purchase them, wear them, and be safe! But in the end, we can't emphasize enough how important this type of gear is. Even if you do end up spending more money on it than you had initially budgeted if it keeps you safe it's money well spent. Everything on our list is way cheaper than a visit to the emergency room.


Protection
As the days get shorter and the sun isn't out for your early morning or nightly running schedule, you are losing lots of important visibility to drivers. Ask anyone who has lost a loved one to a low visibility running accident, wearing the right gear isn't just an option, it's a must. Think of it this way: drivers at night or in low-level light conditions are looking for other cars, stoplights, and street signs. All of these things have reflective properties, lights, or a combination of both.
It's imperative that your running gear has the same properties so that a driver can see you and take evasive action if necessary. Runner safety is always a top priority here at Runnerclick and we want to make sure that you have more than just brightly colored clothing when you're running in the dark. Please take a moment and go through this buying guide with care, it could be the most important decision you ever make… especially if you're running at night a lot. We've mentioned this before but it's a great idea to have both clothing that has passive reflective elements as well as an accessory such as a strobe headlamp that provides active reflection.


Materials
Let's face it; if any accessories you're using are made of subpar materials, it's not going to work well. And if it doesn't work well you won't use it, and then you won't be as safe on your night run and it will be all our fault!
To ease our guilt we made doubly sure that all the products on our list are made of high-quality, durable materials.
Frequently Asked Questions
q:

Besides increasing my visibility, what other precautions can I take?

a:

You want to make sure you are doing everything you can to keep yourself safe. Use light sources to make sure can be seen as well as see obstacles and hazards. You also want to generally avoid listening to MP3 players and phones. Reducing your ability to hear can cause problems in the daytime, but using them at night only increases the danger. Finally, consider planning your route around well-lit areas. Areas that have a lot of street lamps or other night lighting will make it easier to see farther ahead of you and plan and react accordingly.
q:

My running shoes have reflective strips on them, shouldn't that be enough?

a:

A single piece of reflective material isn't much standing between you and possibly grievous harm, especially when it's placed low to the ground where your shoes are. The motion does help to catch the attention of drivers but it's not enough and we highly recommend adding more reflectivity to your running ensemble. Each and every piece of reflective gear increases your chances of being seen. This is especially important when reflective gear is based on a non-dependable and direction based light source like a headlight. Additionally, other pieces of reflective gear means a driver is more likely to see you no matter where their eye level is at.
q:

I like to run as light weight as possible and don't have room for too many new additions to my gear layout. Any suggestions?

a:

We know that there are a lot of runners out there that like to stay as light as possible when they run. We would suggest swapping out items for new ones that have added visibility. For example, change your running pants or jacket to items that are reflective. Or replace a standard belt with a running belt that has a flashing light, this way you can also use the storage compartments for items that you were planning on bringing along anyway. There's always some article of gear that can be swapped out for a more visible one. There are also iron-on reflective strips available that can turn any piece of your running clothing into something that's reflective.
q:

My headlamp is uncomfortable, is there anything I can do to mitigate that?

a:

A lot of people pair their headlamp with a hat in order the balance out the usefulness and comfort. A hat will keep a headlamp properly situated all while making sure your head is ventilated. An alternative would be a headband. A properly fitted headband will not only provide comfort but is also likely to wick sweat better than the band provided with the headlamp. This will also prevent sweat from getting directly on your headlamp, which can cause problems with battery operated devices.
q:

Is a headlamp alone enough to be seen at night?

a:

Headlamps are great because they serve a dual purpose for night runners, they help you see and help you be seen. We still would like to reflect back to our earlier point. The more you have to make sure you are seen the more likely you are to be seen. A headlamp is great but it a driver is more likely to see a headlamp, glow in the dark shoes, and reflective pants. We want to be certain you will be seen and your safety is not something we think should be gambled on. We recommend you do as much as you can when it comes to how much night running gear.

The right night running gear will ensure you stay safe while running in dark or low lit conditions. We hope that this comprehensive guide will help you choose the best night running gear for you. We only included the highest quality products from reputable brands to help keep you safe and comfortable on your runs. Stay safe and happy running!
Subscribe to our newsletters