10 Best GU Energy Gels Reviewed
last updated:
Jul 29, 2019
GU Energy Gels are a great way to
enhance your active lifestyle
. They give you a solid boost when you are feeling fatigued and offer amino acids to help repair muscles. There are also other added
nutrients to help with hydration
and feeding your whole active body.
Our list ranks GU Gels on which performs the best based off consumer input on flavor profile and energy release. We did tons of research to make sure that you are getting all the information you need to get loaded with some of the best energy gels you can find today.
Scroll through and find out what Makes GU energy gels worthy if the hype. Our FAQs and Criteria will help you figure out what is the best option for you, answering most if not all those frequently asked questions you may have.
In a Hurry? The test winner after 17 hrs of research

Tri Berry
Why is it better?
Caffeine, sodium, potassium
Original formula
Amino acids to reduce fatigue
Portable packets
24 or 8 count available
Less sweet than other flavors
Dual source energy
In a
Hurry? Editors choice:

Test Winner: Tri Berry

8
Researched Sources
1400
Reviews Considered
17
Hours Researching
29
Products Evaluated
Taste
Flavors
Side Effects
Product Purity
By Default
Our Favorite GU Energy Gels
Criteria Used for Evaluation


Taste
While ingesting a product like this is all about enhancing performance, if it tastes good or even great that's a huge bonus. If this wasn't an important factor then GU wouldn't go to the trouble of spending tons of money in research and development to create the 29 different flavors of GU Energy Gels and Roctane Energy Gels that they have. 29 different flavors! Yes, we know that's a lot to choose from, so we scoured the internet and considered over 1400 reviews from real-world users to find the 9 best ones. The 10th is a variety pack because we feel that it's important to be able to give you different options and we loved that one of the options was an option with a ton of different options! Still with us? Good. Yes, we tested and tasted some of the flavors ourselves, but since taste is such a subjective thing we considered actual user reviews and weighted them more highly than our own opinions because they represent a wider variety of tastes and come from people from all different walks of life. Because of this, we feel that this list is a good and true representation of the 10 actual best flavors and not just our admittedly limited opinion.


Flavors
With this criteria we look at whether or not the stated flavor actually tastes like what it's supposed to. Sure, it could say Strawberry-Banana, but does it actually taste like strawberries and bananas? Most likely you've tried a food product that was supposed to taste like something but in actuality it didn't really resemble the real-life food all that much and was probably way too sweet. For the most part we found that GU does a good job of creating products that taste like what their labeled as, but like with everything else some options taste more true to life than others and we reflected this in its rating.


Side Effects
You'd think that even though each product on our list is made by the same company and for the same purpose that they all react the same inside your body. During our research, however, we found that different people reacted differently to different flavors so we wanted to make sure this was reflected in the ratings for each product. This was fairly tedious work to do, as it meant we had to scour and consider a ton of different reviews to find the information. But in the end, we think it was worth it because it means you, our valued readers, are getting the most accurate information about how each of the products on this list can and will affect your most important possession, your body. The most common side effect that energy gels cause is known as gut rot, which is a combination of nausea, bloating, cramping, and diarrhea. The science behind this is complicated, but basically what happens is that sugar loves water and energy gels contain a lot of sugar, which can pull water out of your cells and cause the side effects mentioned above. But fear not! By drinking 11 oz. or more of water along with your energy gel these negative side effects can be neutralized and you'll most likely be able to realize the positive effects of GU energy gels without the negative ones. Every person's system is different, however, and we highly recommend experimenting with different gels and amounts of water, especially if you're going to be using them as an energy source during a race.


Product Purity
Some of the products on this list contain caffeine, which can be a benefit to some and a detriment to others, depending on each person's unique bodily systems, when they take the gel, and what their goals are when they ingest it. Caffeine is best known for its energy boosting properties, but it has also been shown to increase mental sharpness and acuity as well as make the carbohydrates in the gel be more readily absorbed by your body. Additionally, caffeine has been shown to decrease the risk of type 2 diabetes, throat cancer, and has many other benefits as well. If you're a marathon runner, however, be aware that too much caffeine late in a race, after mile 20 usually, can cause your body to override it's natural inclination to slow down and lessen performance in order to prevent causing itself harm. While this may sound good in theory if you're trying to set a new personal record or simply finish a long race, your body has these natural governors in place for a reason, and ingesting caffeine late in a race may help you keep up a high pace during the finish, but that high pace at that stage of the race can also cause your body a lot of harm and make it harder for you to recover. In the end, we believe in moderation in everything, and if you're truly serious about using caffeine as a way to boost your performance in a marathon length or longer endurance race above and beyond what an energy gel gives you we highly recommend you do more research on the subject as it's too complicated and scientific to go into in this forum and your health and well being is one thing we don't recommend outsourcing to others, no matter how much you trust the source.
Expert Interviews & Opinions
Most Important Criteria
(According to our experts opinion)
Experts Opinion
Editors Opinion
Users Opinion
By Default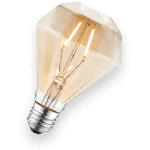 What is GU?
GU (pronounced "goo") is a company started by a biophysicist from Berkley who was looking to create a better way for his daughter who is an ultra-marathon runner, to get energy while running. It's the company that started it all and is still one of the leading brands of energy gels for runners to choose from.
Always take with water
You need to take energy gels with water so your body can properly absorb and digest the gels. This will help with any possible stomach issues while running. Seriously, drink at least 11 oz. of water anytime you take an energy gel, and don't substitute an energy drink for the water as that would be too much sugar for your body to absorb at one time and may cause your insulin to spike and end up resulting in a sugar crash and leave you with even less energy than you had before.
Other Factors to Consider


Bottom Line
Runners spoke, and we listened. They don't want to mix powders, measure fluids, or worry about pounding carbs before they run for the energy they need to go the distance. However, we wanted to make sure that there wasn't a sacrifice on performance to gain convenience. Testers were more than pleased with the positive gains they achieved with GU Energy Gels, and they were happy they give the supplement a serious consideration.
We went through a metric ton of user feedback and recommendations when searching for the best energy gels, and we determined that the original innovator, GU, has the best chance of working for you. Time and time again, we found that the company's proprietary formula seems to have the right mixture to delivery energy effectively to marathon runners and endurance athletes. It's important to note what type of activities the testers reported during their use to determine the best match for what is expected from the product.
Frequently Asked Questions
q:

Why are energy gels becoming so popular?

a:

There are a bunch of reasons. Every athlete can work and train to up their personal level of endurance but no matter what level he or she reaches it is human nature to push yourself to your limits in a competitive event. It's like running towards the distant horizon, you never actually reach it, there is always further to go and athletes train to increase personal endurance but they find if they regularly compete that there is always room to further increase a personal level of stamina.

Any method to go that extra mile faster and efficiently and better than those you are competing against must be worthy of trying. Gels give the option to boost your performance regardless of how you fit you actually are but the boost is temporary so your timing to use them needs to be an exact judgment because you are taking your body beyond its general stamina or endurance level and the effect of the gel will wear of because it is temporary.

Most of us have very little understanding of which types of foods and in which portions and combinations we can eat to get this quick acting short-term boost but the makers of gels put in a lot of professional work and testing to ensure these factors are in exactly the correct balance. Therefore they do the thinking for us, they package what we need into a convenient method for quick consumption and a very quick effect, this is why these gels are becoming ever increasingly popular, they work at those important moments when we need them.
q:

Can I just eat some almonds, apples, or a bunch of pasta for my next marathon?

a:

Not if you need high-quality carbohydrates that will work most effectively for your long-term running. Here's the main point: empty calories are your enemy, and not are a healthy way to prepare for a marathon. These energy gels have about 100 calories and give you the carbs you need without anything that you don't need.

Having said that, we are talking about the gels being a way to access 100% energy-rich food which digests very quickly into the body and gives you a boost of stamina and energy. If you were to consult a dietician it is certain that they could advise a diet which you could follow in the days building up to a race and this diet combined with training would be another way to improve your endurance and stamina but though dieticians are excellent you need to keep in mind that they will charge a fee.

If you are very regularly competing in physically demanding races at a professional level diet is a very important factor. If you occasionally enter a marathon run then the energy gels are a perfect alternative to get needed energy at exactly the time you choose to need it.
q:

Sodium isn't great when eating, why is it great for a marathon?

a:

Sodium is the primary electrolyte lost in sweat. Additionally, it aids in hydration by maintaining proper water balance. This is such a crucial part of any type of endurance training that it should be a top priority when selecting a nutritional supplement.

When running a challenging race you are going to sweat and when you sweat you lose salt and that salt works towards maintaining a healthy balance for your body so the more you lose the more your balanced body functionality is impacted. Replacing the loss of sodium keeps the body's functionality in check which also means your body is more up to the task of taking on any enduring challenges. If you lose too much sodium and your electrolyte balance gets adversely affected there will be a gradual string of additional complications both physically and mentally.
q:

How often should I eat GU Energy during a marathon?

a:

According to user feedback and testers, for a marathon, you want to eat a packet every thirty to forty-five minutes. The human body can digest about 350 calories an hour, so figure that two single serving one hundred calorie packs will be exactly what you need. They will start to work immediately to make sure that you keep an eye on your time.

Each product will carry instructions indicating the amount you can consume and how often and these instructions are designed to be exactly right for those in a competitive or challenging activity but after the activity it is a good idea to switch back to natural food sources to maintain your body and only use the  energy gels for the purpose for which they are made.

If you make the gels part of your daily regular diet they are good for getting energy but they do lack other things which we get naturally from our daily natural foods and in order to maintain a healthy body we are dependent on natural rather than manufactured food sources. Like all foods, it is important that we consume them in context.
Subscribe to our newsletters