10 Best Plantar Fasciitis Inserts Tested & Reviewed
last updated
Oct 11, 2019
If you suffer from plantar fasciitis, then you know how important it is to invest in the best plantar fasciitis insoles. Plantar fasciitis can be incredibly painful, and when your symptoms flare up you might not be able to run, workout, or even walk without pain.

The best plantar fasciitis insoles are a great way to prevent future flare-ups, combat the pain associated with plantar fasciitis, and get the support you need. If you are dealing with plantar fasciitis, remember that you are not alone.

Plantar Fasciitis insoles are a more affordable way to get pain relief but remember that you need to pair them with the right pair of shoes—whether they are running shoes, walking shoes, or your everyday shoes.

Take a look at our well-researched top 10 picks of below.
In a Hurry? The test winner after 12 hrs of research

Superfeet Green
Why is it better?
Green Superfeet insoles are the best plantar fasciitis ones, scored by the large number users.
Very low profile.
Fit in various types of shoes.
Long lasting.
In a
Hurry? Editors choice:

Test Winner: Superfeet Green

3
Researched Sources
1.4K
Reviews Considered
12
Hours Researching
20
Products Evaluated
Comfort
Materials
Support
Shock Absorption
Fit
By Default
Best Plantar Fasciitis Insoles
Green Superfeet insoles are the best plantar fasciitis ones, scored by the large number users.
Very low profile.
Fit in various types of shoes.
Long lasting.
They come with a fairly high price, but you get what you pay for.
The Superfeet Green Insole is one of the most popular plantar fasciitis insoles on the market. Custom designed for low-medium arch foot types; they are rated as the top insoles for flat feet and are less invasive than the popular blue Model. It is best to start with the Superfeet Green if you are new to plantar fasciitis inserts.
Read more
Materials
Made of high-quality materials that are built to last, these insoles will definitely hold up their own when it comes to durability. If you want a pair of plantar fasciitis insoles that will last, then you will love these.
Comfort
When it comes to comfort, these insoles have a stabilizing cap that will provide you with the support and stability that you need. These insoles also have foam for additional comfort.
Support
These insoles feature a deep heel cup to ensure that you get support. This heel cup is wide and allows for optimal support and stabilization.
Shock Absorption
The heel cup used by this pair of insoles also ensures that you get the right amount of shock absorption that you need to ensure that you don't experience any additional pain.
Fit
As far as it goes, these plantar fasciitis insoles will fit nicely in your shoes, as long as you size them right. These are full-length insoles, but you can trim them down to fit if you need to.
2

. Spenco Total Support Max



Offers great stability and support
Optimal shock absorption
Great price
Helps with motion control
Great for overpronators
If you need some serious support, then you need to consider the Spenco Total Support Mac plantar fasciitis insoles. This selection comes at a great pricey and they will definitely last you the long haul if you care for them properly.
Read more
Materials
These plantar fasciitis insoles are constructed of high-quality material that is built to last. The padding on the insoles are also made of durable materials and are well0constructed as well.
Comfort
When it comes to the overall comfort of these Spenco insoles, you will find that these are pretty flexible and have padding on the forefoot area of the insole. They are a little stiffer at first, but after you use them they will allow for more range of motion.
Support
As far as support, these plantar fasciitis insoles provide you with a lot of support—enough for even for those of you who are hardcore athletes hanks to the additional full-length support that is provided by these Spenco insoles.
Shock Absorption
When we took a look at the overall shock absorption offered by these plantar fasciitis insoles, we found that they will effectively provide you with all of the shock absorptions that you need to prevent those pesky symptoms.
Fit
These insoles provide you with a full-length fit that will span your entire foot. They are pretty minimalistic so they should work with most shoes—but make sure you size them up before you purchase them.



The Soft padding provides great comfort
Fit well in most shoes
Work well with relieving pain
There are not many inserts which can share the fame of the Superfeet brand, as far as over-the-counter orthotics go--but these come close when it comes to the support, stability, and everything someone with plantar fasciitis needs.
Read more
Materials
These plantar fasciitis insoles are made of high-quality materials and their construction is built to last. They feature Polypropylene, which is effective and durable. They are also made in the United States.
Comfort
Furthermore, this insert is an ideal product for reducing or alleviating the pain related to the plantar fasciitis.
Support
Powerstep Pinnacle comes close with firm support and plush cushioning, geared to enhance comfort while still offering maximum stability as well.
Shock Absorption
Thanks to their comfortable RVA foam and cushioning, these plantar fasciitis insoles will provide you with excellent shock absorptions.
Fit
These are full-length insoles that will ensure that you can customize their fit--but make sure you measure your feet and order the right size.



Easy to fit into different shoes
Impact absorbent gel heel cushion
Low Price
Less rigid arch support - not for all users
These are a great budget option for plantar fasciitis sufferers and are markedly cheaper than many other insoles of similar quality.
Read more
Materials
They last for a nice amount of time and will not start breaking after months of consistent use, a common complaint about plantar fasciitis insoles in this price range.
Comfort
They stay in place well and are easy to fit into shoes, though you'll probably have to take any existing plantar fasciitis inserts out to do so.
Support
They offer gel protection under your heel to cradle it and provide support across the whole width of your arch. The arch support is not super hard, which may feel more comfortable for many users compared to plantar fasciitis insoles with really rigid arch support.
Shock Absorption
The gel under the heel makes this an especially excellent insole for runner and people who spend time on their feet, as it absorbs shock.
Fit
These orthotics do not cover your whole foot, only your heel, and arch, meaning that they can be used in a number of different kinds of shoes.
4 different arch heights to choose from
Fits perfectly in most running shoes with removable insoles
Biomechanical support design provides firm, all day comfort
The deep heel cup allows your feet to use some of their own cushioning ability
Removable top cover for long lasting freshness
Antimicrobial treatment kills 99.9% of bacteria
A bit on the expensive side compared to other insoles but the durability of this insole makes up for it as it can last for years.
Stride plantar fasciitis insoles from Tread Labs is the ideal choice when it comes to the extra needed support for plantar fasciitis and even flat feet.
Read more
Materials
If all of that isn't enough, they are made with their PURE antimicrobial treatment which eliminates 99.9% of bacteria. To further help with freshness, the top covers are easily replaceable. The low profile design and durable polyurethane foam build make these an ideal choice for those who are looking for a long-distance solution, mile after mile.
Comfort
The Stride plantar fasciitis inserts use a firmer approach to the construction, providing more resilient arch supports that are actually more comfortable than those constructed of softer materials.
Support
These are designed to give anyone the support they need with the ability to choose from four different arch heights, finding the right fit for different feet.
Shock Absorption
These were designed specifically to offer effective pronation control, which in turn gives more relief from pain. These plantar fasciitis insoles also aid in the prevention of worsening issues due to overpronation.
Fit
Great support and shock absorption
Offers excellent stability
Durable
Comfortable
Odorless and easy to clean with soap, water, and a brush, these plantar fasciitis inserts are a breeze to maintain. Although they appear to be uncomfortably hard, they are the rigidity offers lots of arch support. These plantar fasciitis inserts are sized well and cover the entire span of your shoe without any awkward shifting.
Read more
Materials
Made of high-quality materials, you will get a lot of life from these insoles and the high-density foam used by these insoles is also built to last.
Comfort
These insoles feature high-density foam, which ensures you remain comfortable and well-supported. It is incredibly durable and will keep your symptoms at bay.
Support
As far as support goes, these insoles have a stabilizing cap that will ensure that you get the support you need thanks to the rails used by the insoles.
Shock Absorption
Thanks to the heel cup employed by these plantar fasciitis insoles, you will receive excellent shock absorption.
Fit
The fit offered by these plantar fasciitis insoles covers the entire length of your shoes and your foot. It is compatible with most shoes—just check before you order to make sure it works for you.
7

. Dr.Scholls Pain Relief



Designed for those of you with plantar fasciitis
Offers great shock absorption
Well-cushioned
Can be trimmed to it you properly
Great price.
Not a good option for those of you with really high arches
These Dr. Scholl's insoles are specifically made for those of you who have plantar fasciitis. They come at a great price and are really comfortable—so you can't go wrong with these insoles.
Read more
Materials
Made with high-quality materials and cushioning that is built to last, you will love how well constructed these insoles are and the all-day pain relief that it will provide you.
Comfort
Thanks to the use of cushioning, these insoles are comfortable and will keep your feet comfortable throughout the day no matter how long you wear them. You can wear them to run in, workout in, and to work—whatever you wish.
Support
These are specifically designed to help reduce plantar fasciitis pain. They will treat and prevent any flare-ups by providing you with the right amount of support.
Shock Absorption
As far as shock absorption goes, you will love these insoles because they use the shock guard technology that will ensure you remain pain-free throughout the day.
Fit
These full-length insoles expand the entirety of your foot and can it most shoes. They can also be trimmed to fit your foot, so you can make them fit your shoes.



Really good at relieving pain.
Comfortable for daily use and walking.
compatible with most footwear.
Highly Durable
Takes time to get used to
Another plantar fasciitis insoles in Powerstep's product line is the Powerstep ProTech Full Length.
Read more
Materials
Well-constructed with excellent materials, these plantar fasciitis insoles are definitely built to last you the long haul.
Comfort
Unlike the Pinnacle, the ProTech plantar fasciitis inserts feature a heel pad to offer additional cushion and comfort.
Support
Similar to Powerstep's Pinnacle, the ProTech Full Length provides a firm and flexible arch support.
Shock Absorption
Thanks to a double layer, and a shock-absorbing cushion, which also supplies enhanced comfort.
Fit
As far as fit goes, these full-length insoles are compatible with most shoes--just make sure you order the right size.



Excellent cushioning
Very durable
Lack of truly rigid arch support
Thicker heel may mean they don't fit for all shoes
Fairly expensive
These full-length orthotics are designed specifically for runners and other athletes. These plantar fasciitis insoles can last up to 3 years even with regular use.
Read more
Materials
They include a nylon plate that helps support your foot. The heel, forefoot, and arch are cushioned using Skydex air bubble gel.
Comfort
The entire insole is covered in wicking fabric to help keep your feet cool and dry, something that is difficult to do with many plantar fasciitis insoles.
Support
he insole comes up on all sides to surround your foot. The arch support is little soft in these plantar fasciitis inserts and will not keep arches with severe problems from collapsing.
Shock Absorption
Their extra cushioning can make a noticeable improvement, however, because it provides you with more shock absorption.
Fit
The thicker heel means that these are not a great option for all kinds of shoes.
Will not minimize room in the forefoot, nor present irritating spots in the heel
Easy to swap into other shoes
Able to be used under existing removable insoles
Ideal for issues such as plantar fasciitis
Some thought they fit a bit smaller then there normal sizes.
Next up, we have solid plantar fasciitis insoles from a newer company, SOUL Insole. Going for slightly less cost than others, these will give solid enough support, as well as correct positioning, to last all day.
Read more
Materials
Being that we tested these plantar fasciitis inserts out on the road, we can honestly say that this product is definitely worth serious consideration--and they are definitely well-constructed.
Comfort
Plus, it is super easy to move from shoe to shoe, without the hassle of making adjustments in order to perfectly fit throughout.
Support
These plantar fasciitis insoles really work well for multiple applications, providing the necessary support for issues such as flat feet, high arches, and yes, even plantar fasciitis.
Shock Absorption
Their new Shoe Bubble plantar fasciitis inserts offer premium support but in less than half the size of the other options out there.
Fit
The compact size also allows minimal change to the interior fit of your running shoes. There isn't a need for concern over changes in the forefoot spacing or potential irritation points in the heel.
Criteria Used for Evaluation
Expert Interviews & Opinions
Most Important Criteria
(According to our experts opinion)
Experts Opinion
Editors Opinion
Users Opinion
By Default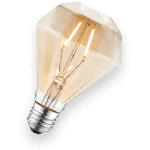 Is the right insole enough?
Plantar fasciitis can vary in terms of symptoms. Some of you may experience flare-ups more often, especially if you have had a foot injury, and may need to use more than just a good insole.
You can also wear socks made to address symptoms and exercises that help relieve them--one of my favorites is massaging the bottom of my foot with a lacrosse ball after workouts.
Insole vs. custom orthotic
If you have a severe case of under or over-pronation, high or fallen arches, or other foot issues, your doctor may recommend getting a custom orthotic. If this is the case for you, it's best to go with what your doctor suggests.
These can be expensive but are made to address your specific issues, so they may be a good investment if you have found that even the best insoles don't seem to help.
Other Factors to Consider


Value
The price between many of the worthwhile products can vary, so that's one thing to keep in mind. But price differences aside, the right result should be the most important consideration. Besides, most of the solid options won't break the bank. Also, it is important to check the reviews on the insoles so just you can be a step ahead when making purchase .information is power so they say.
Who doesn't want something long-lasting? At least we do! That why we feel that you need to put that in mind as well when getting the insoles. You need to pick a long-lasting material, that will not wear and tear easily, this saves money and also time. We want you to be the best at what you do.
But, we can all agree price plays a big role to us making a purchase of something we tend to think cheap is expensive and at times we go for products because of the brand but don't think that the price always means that one type is better than the other.please consider the function and features before you get to the price part.


Advanced Features
Advantages of Wearing Insoles?
As mentioned above, the insoles on this list can also provide great benefits for anyone suffering from heel pain, Achilles tendinitis or other related foot issues that may put a damper on their running. You can typically use them in any type of shoe – boots, running shoes, casual footwear as well as a variety of arch support slippers.
The deeper heel cup offers comfort, added shock absorption and for each step, you take and supports to reduce the overall stress on your foot, knees, and ankles. This is useful for those who are looking to improve their condition. Depending on your particular foot condition, they relieve pain over time, and sometimes quickly.
Aftermarket insoles such as Superfeet Insoles are often much better than those that come included with your footwear, which probably does very little to help and may actually exacerbate your condition. Instead of buying new shoes, you may just need to replace the insole with plantar fasciitis inserts which can also help you save money, especially if you tend to buy higher-priced shoes.
Group Studies and Statistics
There have been many studies done over the years which consist of the orthotic's successful incorporation into their test groups. It has been found that issue-specific insoles are an appropriate treatment option, which can be prescribed to you by a healthcare professional to help remedy your problems which are related to plantar fasciitis.
According to multiple research studies, it was reported that inserts which were prefabricated were likely to provide reclamation in symptoms more than with a custom device. Actually, the orthotic groups which wore the prefabricated product incorporated a stretching habit and prefabricated insert.
The final study was reported that, though they are slightly more expensive, purchasing the appropriate insole can result in successfully returning to a better, more comfortable running life.
Frequently Asked Questions
q:

What is plantar fasciitis?

a:

Plantar fasciitis is basically the inflammation of the plantar fascia. In case you're unfamiliar with what and where this is, it is a band of ligament that is flat in shape and connects your toes to your heel bone. Its function is to support your arches. If the plantar fascia becomes weak, swollen, or otherwise irritated and inflamed is the flat band of tissue (ligament) that connects your heel bone to your toes.

It supports the arch of your foot and if it gets injured and/or strained it will become swollen, weak, and inflamed. There are many different factors which can lead up to this particular condition, but the most frequent and common causes include weight gain, continuous prolonged standing over a period of time, and even other conditions such as overpronation.

All of these situations put the plantar fascia under stress, causing inflammation. In fact, this is one of the most common reasons that peoples have for heel pain, including heel spurs. Since this ligament's job is to span from the foot's ball, back to the heel, providing shock absorption and support needed by the arch, inflammation and unsupported stress can wreak havoc on the foot's normal function.

Orthotic insoles, however, can provide the support and control needed to help counter and treat this painful condition.
q:

What causes plantar fasciitis?

a:

There can be many causes of plantar fasciitis and it's not always the easiest thing to pinpoint. Remember the old song we all learned as kids, "the leg bone's connected to the knee bone"? Well, in this case, the plantar fascia connects the toes to the heel, the heel is connected to the knee by the Achilles tendon, and the knee is connected to the hip by the hamstrings and the quadriceps muscles.

Since everything is connected, a hip strain, for example, can radiate down into your heel and then into the plantar fascia and cause plantar fasciitis. We're not saying this is always the case, but it's a good example and food for thought. Besides this, there are some more common causes of plantar fasciitis.

The most common one is probably being overweight. Obese people are at high risk for this ailment simply because of all the extra weight that their feet are required to carry which puts more strain on the plantar fascia. Similarly, pregnant women, particularly in the third trimester are at higher risk because of the extra weight they're carrying.

Finally and maybe most important and applicable to our readers, long-distance runners also have a high risk of plantar fasciitis simply because of all the extra strain that's put on their feet over many miles consistently. Here we've linked to some articles about how runners can avoid and treat plantar fasciitis, and what the best shoes are for those with this condition.
q:

How can I prevent plantar fasciitis?

a:

There are several simple ways you can help to prevent this condition:
Lose that extra weight. More weight = more pressure on the bottom of your feet. More pressure = a higher risk of plantar fasciitis
Buy shoes that have good support. Take the time to try on several pairs and don't rush. You can supplement the support your shoes offer you with a good pair of insoles like the ones in this buying guide. It can also be a good idea to replace your running shoes often, before they start to wear out and give you less support.
Don't wear high heels. High heels put a lot of unnatural pressure on your plantar fascia.
When walking on hard surfaces don't do so barefoot.
Long distance runners, you aren't going to want to hear this, but if plantar fasciitis is a major concern for you, you may want to think about replacing some of your mileage with low impact activities such as cycling or swimming.
No matter what the activity was, be sure to give your calves and feet a good stretch after exercising. Making circles with your ankles and feet and curling and relaxing your toes repeatedly is a good place to start.
Again, this will be hard for some runners to hear but to prevent plantar fasciitis you should avoid high-impact activities such as jumping and running. Now that we've upset you by telling you to run less, we thought we'd give you an easy one. Simply by leaving your bedsheets untucked while you sleep, especially if you sleep on your back, you can relieve some pressure on your plantar fascia.
q:

Can plantar fasciitis be cured?

a:

Thankfully yes! If you've already developed plantar fasciitis, following the same recommendations we mention in how to prevent the condition will help. In short, lose weight and maintain yourself there. Make sure you're wearing good-quality athletic shoes with supportive insoles. Don't wear high heels.

Consider buying a pair of night splints. Be sure to stretch out your calves and feet frequently, especially after exercising or long periods of time on your feet. Cut back on your running. Use the RICE protocol; Rest, Ice, Compression, Elevation. Start eating an anti-inflammatory diet with lots of turmeric and healthy fats.

If, after a few months your plantar fasciitis hasn't improved, you may want to consider talking to your doctor. There are several procedures that can be performed if you truly have a really bad case. One of these is extracorporeal shock wave therapy. This consists of sending sound waves into the foot tissues. It can cause bruising and is painful and has not been shown to consistently cure the condition, however.

There is also something called a Tenex procedure which is only slightly invasive and involves removing scar tissue from the plantar fascia. Finally, in really severe cases there is the option of having surgery to detach the plantar fascia from your heel bone. This is only recommended in extremely severe cases and will also cause your arches to weaken over time.
Subscribe to our newsletters