10 Best Insoles for Plantar Fasciitis Tested & Reviewed
last updated:
May 04, 2020
If you suffer from plantar fasciitis, then you know how important it is to invest in the best plantar fasciitis insoles. Plantar fasciitis can be incredibly painful, and when your symptoms flare up you might not be able to run, workout, or even walk without pain.

The best insoles for plantar fasciitis are a great way to prevent future flare-ups, combat the pain associated with plantar fasciitis, and get the support you need. If you are dealing with plantar fasciitis, remember that you are not alone.

Plantar Fasciitis insoles are a more affordable way to get pain relief but remember that you need to pair them with the right pair of shoes—whether they are running shoes, walking shoes, or your everyday shoes.

Take a look at our well-researched top 10 best over the counter orthotics for plantar fasciitis below.
In a Hurry? The test winner after 12 hrs of research
Superfeet Green
Why is it better?
Green Superfeet insoles are the best plantar fasciitis ones, scored by the large number users.
Very low profile.
Fit in various types of shoes.
Long lasting.
In a
Hurry? Editors choice:
Test Winner: Superfeet Green

3
Researched Sources
1.4K
Reviews Considered
12
Hours Researching
20
Products Evaluated
Comfort
Materials
Support
Shock Absorption
Fit
By Default
Top 10 Best Plantar Fasciitis Insoles
Criteria Used for Evaluation

Materials
A good pair of plantar fasciitis insoles are constructed of high-quality materials that ensure they are durable, comfortable, and effective.
The level of all the other most important factors we considered while choosing and ranking the best over the counter orthotics for plantar fasciitis on this list: the comfort, support, shock absorption, and fit, start right here. If the materials that the insole are made out of aren't high-quality, they won't be comfortable to wear, they won't give you the support, shock absorption, and fit that you need to combat and prevent plantar fasciitis.
A pair of high-quality plantar fasciitis insoles are usually made out of either synthetic materials or natural cellulose. Cellulose comes from wood fibers, so these types of plantar fasciitis inserts are highly pressed and condensed wood pulp. None of the products on this list are made of cellulose but we wanted you to be aware that some products on the market are made of this material.
We chose products that are made of synthetic materials because they tend to offer the highest levels of cushioning and support which is necessary to fight plantar fasciitis. Latex foam is one of the most common materials you'll find. These are made of open-cell foam, meaning they can absorb water.
This isn't ideal because they can absorb sweat, but these products also tend to be very comfortable, supportive, and affordable. Dynafoam® is another commonly used material. It is a foam made of polyvinyl chloride and is waterproof so it won't absorb moisture and it also quickly conforms to the shape of the user's foot, giving it a custom fit.
PPT® is yet another commonly used substance. While it is an open-cell, it also is extremely cushioning and gives the user a ton of support.

Comfort
Your plantar fasciitis should make you more comfortable and address the painful symptoms associated with plantar fasciitis.
This was kind of a no-brainer when it comes to choosing plantar fasciitis insoles. Whether we choose insoles for running shoes or for our daily shoes, we definitely want them to be comfortable. In fact, this can be a good "canary in a coal mine" type of factor, because if the shoe inserts for plantar fasciitis aren't comfortable that also probably means that they aren't giving you the support or shock absorption need.
With insoles, comfort comes from the materials and fit. The right materials, such as the Dynafoam® we mentioned above for example, are plush and soft so your foot won't bottom out and hit the sole of your shoe with each stride or step. This is a good metric to look at when you're buying insoles for plantar fasciitis.
You probably won't be able to try insoles out before you buy them, which is why we considered over 1400 reviews from real-world users to see what their experience had been. If they experienced this bottoming out while using a product, it didn't make our list. Reading real-world user reviews is a great way of knowing whether the insoles are worth it.

Support
To effectively treat your plantar fasciitis system, make sure you get the best orthotics for plantar fasciitis that offer the right amount of support.
In our FAQ's you'll find a lot of good information about how to prevent and treat plantar fasciitis. One of the best ways is to give your arches the proper level of arch support. The plantar fascia is a band of tissue that runs from your toes to your heel bone and one of the main reasons people get plantar fasciitis is from not being supported.
A good pair of plantar fasciitis insoles will conform to the shape of your foot to give you the appropriate level of support. This can be a tricky thing for us to choose for you, since the shape of everybody's foot is different and we don't know where you stand, pun fully intended.
They can do an assessment of your foot, stride, and biomechanics (the way you move when you walk and run) and then you can take this information and choose the plantar fasciitis insoles that are right for you. Keep in mind that every foot is different, so you will have to remember to keep your own needs and preferences at the forefront.
If you're unsure of whether your arches are high, low, or normal, we recommend visiting your local running shoe store or podiatrist (foot doctor).

Shock Absorption
Having the right amount of shock absorption is really important for those of you with plantar fasciitis--so make sure you get an insole that offers the right amount for you.
Here we have another key consideration to make when choosing the right pair of plantar fasciitis inserts for preventing and treating plantar fasciitis. This condition is considered a repetitive use injury, meaning it happens not from a single incident, but from a series of impacts that happen again and again over time.
It's common in long-distance runners, which is most of our readers. So unless you're going to stop running altogether, and we certainly hope you don't, this is something you'll want to pay close attention to. When your plantar fascia--the tissue that runs from your toes to your heel bone--repeatedly experiences shocks and pressure, it can become swollen and inflamed and bam, you've got plantar fasciitis.
But by choosing a good pair of plantar fasciitis insoles, you can negate this impact by taking the pressure off your plantar fascia, and having healthier, happy feet. All of the products on this list use modern materials and technology to reduce and negate the shocks that come from running, but some more than others, which is why we assigned a unique score to each one regarding its ability in this category.

Fit
Before you order your plantar fasciitis insoles, make sure to size your feet and order the right size to ensure you get the right fit.
Obviously, this is an extremely important thing to consider for a pair of insoles for preventing and treating plantar fasciitis. An improper fit, being too short or narrow for example, can actually exacerbate the problem. Fortunately, it's also a very easy thing to get right. Most of the products on our list can be easily and simply cut with a good pair of scissors to the correct size for your shoe.
Two of the products, the Profoot Orthotics, and the Shoe Bubble by Soul Insole, only fit in the back of the shoe and don't extend along its entire length. However, unless you have very wide or narrow feet these options should fit you just fine. Please be sure to read the product descriptions before buying, however, to make sure they're appropriate for your unique foot.
Otherwise, it should be easy to get a great fit. Each product comes with a sizing diagram and template that can be used to cut the insole to the right size for your foot. We highly recommend reading and following these instructions carefully to ensure getting the correct fit. You'll know you've got the fit right when you place the insole in your shoe and it feels comfortable, without any pressure or pinch points.
In most cases, your new plantar fasciitis insoles are meant to replace the old ones so you'll need to remove whatever plantar fasciitis insoles are currently in place before putting the new ones in. This isn't always the case however, so again, read the instructions carefully and consider the unique shape of your foot while installing your new plantar fasciitis insoles.
Expert Interviews & Opinions
Most Important Criteria
(According to our experts opinion)
Experts Opinion
Editors Opinion
Users Opinion
By Default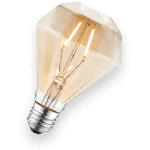 Is the right insole enough?
Plantar fasciitis can vary in terms of symptoms. Some of you may experience flare-ups more often, especially if you have had a foot injury, and may need to use more than just a good insole.
You can also wear socks made to address symptoms and exercises that help relieve them--one of my favorites is massaging the bottom of my foot with a lacrosse ball after workouts.
Insole vs. custom orthotic
If you have a severe case of under or over-pronation, high or fallen arches, or other foot issues, your doctor may recommend getting a custom orthotic. If this is the case for you, it's best to go with what your doctor suggests.
These can be expensive but are made to address your specific issues, so they may be a good investment if you have found that even the best insoles don't seem to help.
Other Factors to Consider

Value
The price between many of the worthwhile products can vary, so that's one thing to keep in mind. But price differences aside, the right result should be the most important consideration. Besides, most of the solid options won't break the bank. Also, it is important to check the reviews on the insoles for plantar fasciitis so just you can be a step ahead when making purchase .information is power so they say.
Who doesn't want something long-lasting? At least we do! That why we feel that you need to put that in mind as well when getting the shoe inserts for plantar fasciitis. You need to pick a long-lasting material, that will not wear and tear easily, this saves money and also time. We want you to be the best at what you do.
But, we can all agree price plays a big role to us making a purchase of something we tend to think cheap is expensive and at times we go for products because of the brand but don't think that the price always means that one type is better than the other.please consider the function and features before you get to the price part.

Advanced Features
Advantages of Wearing Insoles?
As mentioned above, the insoles on this list can also provide great benefits for anyone suffering from heel pain, Achilles tendinitis or other related foot issues that may put a damper on their running. You can typically use them in any type of shoe – boots, running shoes, casual footwear as well as a variety of arch support slippers.
The deeper heel cup offers comfort, added shock absorption and for each step, you take and supports to reduce the overall stress on your foot, knees, and ankles. This is useful for those who are looking to improve their condition. Depending on your particular foot condition, they relieve pain over time, and sometimes quickly.
Aftermarket insoles such as Superfeet Insoles are often much better than those that come included with your footwear, which probably does very little to help and may actually exacerbate your condition. Instead of buying new shoes, you may just need to replace the insole with plantar fasciitis inserts which can also help you save money, especially if you tend to buy higher-priced shoes.
Group Studies and Statistics
There have been many studies done over the years which consist of the orthotic's successful incorporation into their test groups. It has been found that issue-specific insoles are an appropriate treatment option, which can be prescribed to you by a healthcare professional to help remedy your problems which are related to plantar fasciitis.
According to multiple research studies, it was reported that inserts which were prefabricated were likely to provide reclamation in symptoms more than with a custom device. Actually, the orthotic groups which wore the prefabricated product incorporated a stretching habit and prefabricated insert.
The final study was reported that, though they are slightly more expensive, purchasing the appropriate insole can result in successfully returning to a better, more comfortable running life.
Frequently Asked Questions
q:

What is plantar fasciitis?

a:

Plantar fasciitis is basically the inflammation of the plantar fascia. In case you're unfamiliar with what and where this is, it is a band of ligament that is flat in shape and connects your toes to your heel bone. Its function is to support your arches. If the plantar fascia becomes weak, swollen, or otherwise irritated and inflamed is the flat band of tissue (ligament) that connects your heel bone to your toes.

It supports the arch of your foot and if it gets injured and/or strained it will become swollen, weak, and inflamed. There are many different factors which can lead up to this particular condition, but the most frequent and common causes include weight gain, continuous prolonged standing over a period of time, and even other conditions such as overpronation.

All of these situations put the plantar fascia under stress, causing inflammation. In fact, this is one of the most common reasons that peoples have for heel pain, including heel spurs. Since this ligament's job is to span from the foot's ball, back to the heel, providing shock absorption and support needed by the arch, inflammation and unsupported stress can wreak havoc on the foot's normal function.

Orthotic insoles, however, can provide the support and control needed to help counter and treat this painful condition.
q:

What causes plantar fasciitis?

a:

There can be many causes of plantar fasciitis and it's not always the easiest thing to pinpoint. Remember the old song we all learned as kids, "the leg bone's connected to the knee bone"? Well, in this case, the plantar fascia connects the toes to the heel, the heel is connected to the knee by the Achilles tendon, and the knee is connected to the hip by the hamstrings and the quadriceps muscles.

Since everything is connected, a hip strain, for example, can radiate down into your heel and then into the plantar fascia and cause plantar fasciitis. We're not saying this is always the case, but it's a good example and food for thought. Besides this, there are some more common causes of plantar fasciitis.

The most common one is probably being overweight. Obese people are at high risk for this ailment simply because of all the extra weight that their feet are required to carry which puts more strain on the plantar fascia. Similarly, pregnant women, particularly in the third trimester are at higher risk because of the extra weight they're carrying.

Finally and maybe most important and applicable to our readers, long-distance runners also have a high risk of plantar fasciitis simply because of all the extra strain that's put on their feet over many miles consistently. Here we've linked to some articles about how runners can avoid and treat plantar fasciitis, and what the best shoes are for those with this condition.
q:

How can I prevent plantar fasciitis?

a:

There are several simple ways you can help to prevent this condition:
Lose that extra weight. More weight = more pressure on the bottom of your feet. More pressure = a higher risk of plantar fasciitis
Buy shoes that have good support. Take the time to try on several pairs and don't rush. You can supplement the support your shoes offer you with a good pair of insoles like the ones in this buying guide. It can also be a good idea to replace your running shoes often, before they start to wear out and give you less support.
Don't wear high heels. High heels put a lot of unnatural pressure on your plantar fascia.
When walking on hard surfaces don't do so barefoot.
Long distance runners, you aren't going to want to hear this, but if plantar fasciitis is a major concern for you, you may want to think about replacing some of your mileage with low impact activities such as cycling or swimming.
No matter what the activity was, be sure to give your calves and feet a good stretch after exercising. Making circles with your ankles and feet and curling and relaxing your toes repeatedly is a good place to start.
Again, this will be hard for some runners to hear but to prevent plantar fasciitis you should avoid high-impact activities such as jumping and running. Now that we've upset you by telling you to run less, we thought we'd give you an easy one. Simply by leaving your bedsheets untucked while you sleep, especially if you sleep on your back, you can relieve some pressure on your plantar fascia.
q:

Can plantar fasciitis be cured?

a:

Thankfully yes! If you've already developed plantar fasciitis, following the same recommendations we mention in how to prevent the condition will help. In short, lose weight and maintain yourself there. Make sure you're wearing good-quality athletic shoes with supportive insoles. Don't wear high heels.

Consider buying a pair of night splints. Be sure to stretch out your calves and feet frequently, especially after exercising or long periods of time on your feet. Cut back on your running. Use the RICE protocol; Rest, Ice, Compression, Elevation. Start eating an anti-inflammatory diet with lots of turmeric and healthy fats.

If, after a few months your plantar fasciitis hasn't improved, you may want to consider talking to your doctor. There are several procedures that can be performed if you truly have a really bad case. One of these is extracorporeal shock wave therapy. This consists of sending sound waves into the foot tissues. It can cause bruising and is painful and has not been shown to consistently cure the condition, however.

There is also something called a Tenex procedure which is only slightly invasive and involves removing scar tissue from the plantar fascia. Finally, in really severe cases there is the option of having surgery to detach the plantar fascia from your heel bone. This is only recommended in extremely severe cases and will also cause your arches to weaken over time.
Subscribe to our newsletters