Best Kids Water Bottles Reviewed & Rated For Quality
last updated
Mar 23, 2019
Having the right kind of water bottle is important, as it would enhance your level of performance during workouts. The body would require a given degree of hydration at different points in time more so when you take part in rigorous activities that would leave you exhausted and in need of plenty to drink. Therefore, buying yourself a reusable storage container would be a wise decision for any person to make. The drink would keep you hydrated for your entire workout sessions. A reusable container would eliminate the need to buy this item time and again after disposing of the one you had. Other than the fact that water kept in this product would help an individual stay hydrated, the same would also help children stay focused to become better learners. Having a water container at hand would be of a much greater value for the children who take part in rigorous training exercises after school and during the holidays.

It goes without saying that this item may seem like any average everyday accessory. However, over the years, this type of accessory has developed into a valuable asset that would be acquired based on the type of activity one intends to undertake. Therefore, it should not be selected just because of the need to stay hydrated at all times, your selection of this product should also be based on the level of convenience and comfort that you would be able to attain from the item you acquire from the market. Water is considered the source of every life. It would keep us going in any kind of situation be it running, hiking or working out at the gym. Proper hydration would enable the human body to perform well at any level. It is precisely for the reasons as mentioned above that different brands of this product have been developed on the market to cater for the unique needs of the final consumers depending on the activities they love doing every day. Presently, the market is flooded with bottles that are designed with different shapes, sizes, materials, insulation properties, drinking nozzles, and other specifications that you would definitely learn about when you go shopping for one. Highlighted below are a few examples of extraordinary bottles that you could choose from in selecting what would be best for you or your child for that matter.
In a Hurry? The test winner after 11 hrs of research

Thermos Funtainer
Why is it better?
Durable
Vacuum insulated to retain the temperature of the cold liquid stored inside
It has a 12-ounce capacity
It has a hygienic push button as an added advantage
In a
Hurry? Editors choice:

Test Winner: Thermos Funtainer

3
Researched Sources
1.2K
Reviews Considered
11
Hours Researching
16
Products Evaluated
Size
Style
Brand
Materials
Advanced Features
By Default
10 Best Kid's Water Bottles



Durable
Vacuum insulated to retain the temperature of the cold liquid stored inside
It has a 12-ounce capacity
It has a hygienic push button as an added advantage
Some leaking issues reported
The bottle has a push button that can be used to open it effortless. Once pressed a drinking straw pops up making it very hygienic to use at any given point in time. It has an additional carrying handle that makes it easy and convenient to use. For an active child on a playing ground, this would be a very convenient beverage holder to own.
Read more
Vacuum Technology
The vacuum technology integrated as part of this design helps in retaining the temperature of the liquid stored in it. However, this particular product is not suitable to use with hot liquids. However, the cold liquids would stay cold for the longest duration when stored in this container.
Stainless steel
The stainless steel design makes this product durable. Additionally, this stain-resistant material will keep this kid's water bottle clean and functional for a prolonged period of time.
Cost and Value
This sensibly priced product would help keep your cold water at its initial temperature for as long as 12 hours regardless of the conditions in which you carry out your training exercises. It is easy to wash. Further, this product would serve your needs for the longest period unless it is misplaced.



Returns accepted
It is easy to use
Durable and portable
One hand operation
Dust and leak proof
It does not retain the temperature of the liquid stored inside
If you desire quality and convenient water bottle to use during your workouts then this is the type to buy. It is made from durable, non-toxic materials that would guarantee you quality and good health. The manufacturers of this brand provide excellent customer service to guarantee consumer satisfaction.
Read more
Designed for the Active
This item has been constructed with the needs of the final consumer in mind. It has been integrated with a dustproof and leak-proof lid that makes it convenient when used in any kind of situation. The carry strap has been designed with a sturdy material and it is designed with a reflective surface that helps it react uniquely to the changes in the environment. High temperatures would not interfere with the temperature of the liquid stored inside, in any way.
Durable Design
This product would provide you with the same beverage taste you would enjoy drinking from a glass the only difference being in the shatter resistance quality of the make as opposed to the glass. The lid is spill proof and it has a button you could press to open the lid hygienically thus enabling healthy hydration for the consumer.
Cost and Value
You may buy this product at a very high price. However, its value makes it worth buying. Satisfaction is guaranteed with this particular product. Anyone who may not be pleased with the product has the freedom of sending it back for a quick refund or replacement of the item. This item is acquired with an added bonus. You would acquire this product with a guideline that you need when using the container. The guide would help you understand the quantity of hydration that your child would require at different times for the best performance. Other than the fact that it would be important to be informed of the best ways to stay hydrated it is equally important to buy the best quality storage equipment for beverages.



It is spill proof
It is durable
It is affordable
It is safe and comfortable to use
Beautiful appealing design
There are some issues with it being slippery
This brand is made with the finest quality materials to enable consumers to attain the greatest level of satisfaction. The material would not tamper with the taste of the liquid stored on the container.
Read more
Rubberized Lid
The lid is made of rubber material and designed with a smooth plastic mouthpiece that makes it safe and comfortable to use. It would come with great convenience for an active child on the playground or at school.
Sturdy Construction
It is made of strong materials that would make it last, regardless of how clumsy the consumer may be in handling the bottle. It would hold up to 12 ounces of liquid.
Cost and Value
This affordable product is made from a material that is free from chemicals that may be harmful to your health. The lid locks in tight to prevent the beverage stored inside from spilling.



Lifetime warranty
It is easy to use and maintain
Safe to use
It is stain resistant
It is spill proof
This water bottle is easy to clean and maintain. It has a shut-off valve that helps keep the contents of the valve intact when in use or when your child is running around. This product is safe, easy to use with a very simple stem and straw. You can easily dismantle the parts of the bottle for easy cleaning. This would be a very reliable tool to hold beverages even on an extremely active day.
Read more
Spill-proof
The lead of the product is well sealed such that it would not be easy for the liquid stored inside to spill out. Its outer structure makes it easy to be handled or operated by individuals with different finger sizes.
Stain-resistant
The material used to construct the casing of this merchandise is rust resistant. The interior of this product is non-toxic. Therefore, it would never interfere with the taste of the liquid you store in it. Simply put, the material of this brand does not react with any liquid the consumer would keep inside.
Cost and Value
This affordable design has a lifetime warranty that assures the consumer of good quality and durability. The manufacturers build this type with the intent of ensuring that the final consumer is satisfied with its quality. This is everything that you would need when you require something that would be easy to use and maintain.



It is affordable
It is easy to clean
The push button makes it easy to use
The auto-seal makes it leak proof
The button may start to stick
This product is made of quality material that makes it safe to use since it has no toxic elements that would react with the liquid stored inside. Therefore, it would be a very convenient tool to use in any given scenario more so if your child is an active athlete.
Read more
Autoseal Technology
This feature found on the Contigo bottle would seal it tight to make it leak or spill proof. You no longer have to worry about your drink spilling when running.
Easy to Clean
The lid and body of the item are made in such a manner that it is easy to clean after every use. The easy cleaning process makes it convenient when used for different beverages.
Cost and Value
It is affordable with a button feature that makes it easy to open and drink from it by just a single hand. Subsequently, it is easy to handle even in the most rigorous of activities.



It has a leak-proof cap
Lifetime warranty
It is easy to use and can be used for a variety of purposes
Easy to clean and it is made from high-quality materials
It is lightweight and durable thus great convenience for the athlete
Can be hard to clean
Cap may wear out a bit fast
The Klean Kanteen is a very convenient workout tool that is taken through several checks to ensure that the best quality materials are used to construct this product. The stainless steel material used to design this product makes it easy to clean and maintain. The inside part of this bottle is Electro polished making it safe to use and it would not interfere with the taste of the liquid stored inside. This non-toxic design is something that would come in during the hot season.
Read more
Durable and Lightweight
This brand is made from a high-quality stainless steel material that would never change in shape even when it is squeezed thus enhancing its durability. Its lightweight design makes it a perfect device to use for any kid who needs their beverage at a convenience. Moreover, it is non-insulated with only a single wall that would allow for the storage of more water or any other beverage that you may like to carry around.
Sustainable
The powder coating integrated as part of this item helps in improving its durability and it still makes the product safe to use. It is affordable and scratch resistant. It has a shiny glow that makes it presentable.
Cost and Value
Buying this commodity guarantees you good quality and durability. It has a lifetime warranty, which is a clear indication of the fact that it is of exceptional quality. You would be able to use this accessory for years and years down the line regardless of what you use it for. Further, the piece can be used for a variety of purposes and it is very easy to use. It has a leak-proof cap that would not have you worrying about your beverage spilling.



It is leak and dust proof
It is made of durable materials
It is easy to operate and clean
Beautifully made design for children
It is one of the more costly options.
Zulu is constructed with a toxic-free material that would not jeopardize the consumer's health or interfere negatively with the environment. This makes the bottle safe to drink from or store your favorite exercising beverage.
Read more
Easy to Operate
It has a push button for the lid that makes it very easy to operate for younger children and is extremely safe to drink out of the container. It has a straw that pops up once the button is pressed to make it easy to drink from it.
Leak or Spill Proof
Once the lid is closed, you would not have to worry about your water or beverage spilling. It is easy to handle with a good grip. The straw makes it easy to drink from while on the go.
Cost and Value
The cover of this item help keeps out dust for a clean drinking experience. It is made of strong material that would withstand accidental drops. The mouthpiece is smooth making it safe and comfortable to drink from. At its price, it could be said that this is a considerably priced product for its value.



Affordable
It is easy to use
It has a silicone sleeve that enhances grip
It is dishwasher safe
Beautifully designed
The material breaks easily if dropped
Hydro Flask is made of a high quality plastic material. It has a silicone sleeve that would not only improve the user's grasp of the bottle but it also helps protect the product from damage due to the impact of a fall.
Read more
Convenient Lid
The lid locks securely and it is easy to flip open by just a press of a button. What's even better is that the included straw is very soft, making it easy and comfortable to drink from this product.
Perfect Size
The size of the container makes it easy to handle and store in the bag or the holder. This makes it a reliable brand to carry along for any child with ease.
Cost and Value
At its affordable price, the material of the product is toxic free. It can easily be cleaned in the dishwasher for subsequent uses making it the perfect water container for any athlete who requires something not too pricey but functional for their child.



Vacuum insulation retains the temperature of the liquid stored inside
The powdered coating on the outer surface enhances grip
Its material has no toxic elements making it safe to use
It is easy to clean
Lifetime warranty
You can conveniently drink from a straw
The Wide Mouth 12 has been made precisely with the right size to fit the needs of different types of consumers. The interior part of the bottle is made with a stainless steel material that is free from rust and toxic free. The double walled vacuum insulation structure retains the temperature of the liquid contained inside for as long as you would want them for your child.
Read more
Slip-free Grip
The powder coating on the outer surface of the container enables a solid grip for the final consumer. Its external design eliminates condensation incidents that would result in a glide when you handle this item.
Insulation Innovation
Your beverage would remain cold for up to 24 hours. Nevertheless, whatever the case you should never use this product with hot drinks because it is designed to be used with only cold drinks.
Cost and Value
The high price at which this product is sold on the market is worth it. It is made with non-toxic materials including plastic and stainless steel that make the container safe to use. It is easy to clean with a wide mouth drinking straw that makes it the perfect storage point for beverages that you would need for your child. The wide mouth makes it easy to drink and improve convenience when a child is in need of a cold drink.



Lifetime warranty
Multipurpose
Comes with two different lid designs for great convenience
Stainless steel material makes it durable
It has a vacuum insulation technology that would help retain the temperature of the liquid contained in it longer
It has a removable silicone sleeve that improves grip. The sleeve also protects the product from damage.
It is affordable
It may be acquired without a straw
Although other types would leave you longing for more benefits, Summit Kids would give you the peace of mind. It is designed with an outstanding vacuum technology that would help maintain the temperature of your beverage or water for the longest time. The powder coating on the outside segment helps enhance grip for the consumer to avert the falls that may result from the poor handling of this container. The silicone sleeve added as part of this item helps protect the bottle from damage and at the same time, it helps protect the elements it would come into contact with when it drops by accident from breaking.
Read more
No Metal Taste
A very important feature when buying any product for your child since it is made of a superior quality stainless steel material that has no metal taste and guarantees the consumer a durable product. This product is free of dents, scratches and other shortcomings, all the time. It can easily be cleaned in the dishwasher allowing you to focus on other activities of the day.
Two lid Options
It comes with two lid types that would work for the consumer's best interest. It is acquired with a straw lid design that has a handle as well as an additional leak-proof cap lid. It can be for a variety of activities including sports, camping or everyday home use. Its size would fit perfectly on any kind of cup holder.
Cost and Value
Regardless of the price at which you would buy this item, it has every quality that makes it a valuable tool to have. The removable silicone sleeves improve grasp and they would protect the merchandise and the delicate items that it would come into contact with when it is dropped by accident.
Criteria Used for Evaluation


Size
First, before you purchase any water bottle it is important that you iron out the purpose for which you intend to use it. Consequentially, it would then be easy to select the container size or capacity that would work in line with the kind of activity that you intend to use it for or the activity for the day that you would have chosen. The capacity of a container would often be outlined in ounces or liters. Most of these products always range from 16-32 ounces in capacity which when converted to liters would be half a liter and one liter respectively. Health professionals have reached to the conclusion that for a healthy lifestyle, on an average day, a man would be required to drink at least 3 liters of water every day while the woman a close capacity of 2.2 liters a day. Nevertheless, when you are taking part in any rigorous activity of the day, it is advised that you drink an estimated 4-6 ounces of water after every 20 minutes, which is a viable advice that should be taken up by any athlete.


Style
The purpose for which you would use the bottle would determine the kind of shape that you would choose at any given point in time. If you were a runner then the kind of container that you would buy from the market would be a slender design that would fit comfortably in your hands during the exercising activities. If you intend on going on prolonged hour activities such as hiking then it would be best to buy the type that would hold more liquid or one that is large enough. If in any case, you intend to keep yours on the side mesh pocket of your backpack then you should make sure that the one you would buy from the market is slender enough to fit perfectly.


Brand
Examples of brands that are made of stainless steel material include Hydro Flask and Klean Kanteen. These particular categories are considered to provide better insulation to help keep the cold drinks cold for longer periods than the plastic designs. However, the ones made of this material dent easily and they are much heavier than the plastic types. The double wall construction incorporated as part of the stainless steel designs provide them with their insulation properties, a quality that would be valued by some consumers. The best quality designs would keep your drink cold for an entire day.


Materials
The water bottles that are currently available on the market are made of different kinds of materials that would provide unique benefits based on the type of activity that you would take on for the day. Most brands that are made of plastic material are considered quite durable and they would withstand some of the harshest conditions they are subjected to during use. Nevertheless, the plastic design that you would choose from the market should not contain any toxic chemicals that may leak into the water such as Bisphenol A (BPA) which causes diabetes and cancer. Fortunately, most plastic designs are free from such chemicals and you would find them labeled as such.


Advanced Features
The one with a nozzle would be ideal for an athlete or any person who would like to take his or her drink while moving. Nozzles make it easier for the consumer to continue with the workout without being required to stop for a while to open the lid in order to take a sip from it. It is also easy to drink water or any other beverage from a container that is designed with a nozzle. An example of a brand that is constructed with exceptional nozzles is CamelBak. In order to improve your level of performance in any activity, it is important that you stay hydrated at intervals. Therefore, a quality water bottle used in any of the activities would help in ascertaining to the fact that you enjoy everything that you would be doing and stay safe. Outdoor exercises and adventure has never been so much fun.
Expert Interviews & Opinions
Most Important Criteria
(According to our experts opinion)
Experts Opinion
Editors Opinion
Users Opinion
By Default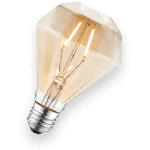 Hydration is just as important for your little ones
Whether your kids participate in team sports or not, it is important that they stay hydrated throughout the day--and that means drinking plenty of water, not just juice or other beverages. Letting your child pick their water bottle can be a great way to get them to drink the right amount of water and stay hydrated throughout the day.
Size and Volume
Just like adult water bottles, kid's water bottles come in all shapes and sizes. Make sure that you choose a size and volume capacity that will fit your child's needs--this way they will want to bring their water bottle with them and drink out of it wherever they go.
Other Factors to Consider


Bottom Line
When shopping for a suitable water bottle, there are a few factors to consider. One of the most important factors that you would need to think about is purchasing a water container designed with materials that are free from toxins such as PVC, lead, BPA, phthalates and other chemicals that may pose harm to your health. You would also want to acquire a durable product that would not only serve you for the time but it would also be recyclable once it is no longer of use to you and you dispose of it.
Frequently Asked Questions
q:

Which is better, plastic or stainless steel?

a:

The type that you would choose would all be determined by your particular tastes and preferences. However, if you would often work out during the hot times of the year then you would need one that would retain the cold temperature of the water that you carry along. Therefore, in such a case the stainless steel design with insulating properties would be the best option for you. However, on an average day, the plastic non-toxic design would be equally useful.
q:

How do I choose the right water bottle size for my kid?

a:

Presently, there is a wide range of quality water bottles that are available in different shapes and sizes. Nevertheless, choosing the right size for you that would fit on the side pocket of their bag or one that you would be able to hold properly in their hands would all depend on your tastes and preferences as a consumer. Buy something that would be able to hold the amount of liquid that you would require for the kind of activity you choose for the day. While some people would prefer water bottles that would contain enough liquid for the entire day's activity other consumers would go for a small-sized container that would hold just enough water to sustain them for the short duration they would be working out. Those with the taste for the small water bottles would also buy such designs with the knowledge that they would be able to refill them periodically when the water is exhausted. Subsequently, it is important that you choose what works for you best.
q:

What should I look for before making my purchase?

a:

Generally, some of the factors that would enable you to choose the best quality water bottle are as follows:

1.The bottle should be easy and should be motivating to any consumer to use
2.It should be portable
3.It should be durable
4.It should be free from harmful chemicals
5.You should select one that would be easy to clean
Subscribe to our newsletters