10 Best New Balance Running Shoes
last updated
Oct 03, 2018
New Balance is a pretty well-known brand among many runners, so it comes to no surprise the best New Balance running shoes are among some of the best to choose from.

This brand consistently produces affordable and high-quality products that have quickly earned a name for themselves. The best New Balance running shoes offer a variety of features and benefits that many runners and athletes have come to know and love.

The best New Balance running shoes offer high levels of comfort and support as well as come at a reasonable price. They are known for putting their customers first and taking their feedback into consideration. If you have ever owned a pair of New Balance shoes then you know exactly what we are talking about!

With all of the options available, we know how difficult it can be to choose to find the best New Balance running shoes! That's why we have taken the time vigorously research and review the top choices currently available out there/
12
Researched Sources
1620
Reviews Considered
12
Hours Researching
20
Products Evaluated
Comfort
Stability
Durability
Price
Size
By Default
In Depth Review Top 10
Leadville v3
610 v5
Fresh Foam Zante v4
Vazee Summit V2
560 v7
1260 v7
870 v4
Vazee Rush v3
990 v4
Fresh Foam 1080v7
Table of contents
Criteria Used for Evaluation
Other Factors to Consider
Frequently Asked Questions
Sources
10 Best New Balance Running Shoes
Criteria Used for Evaluation

Comfort
New Balances patented N-ergy cushioning technology goes into every single pair of running shoes they make. We made sure to include options that have top tier shock absorption to reduce the impact on the runner's body and to minimize the stress placed on the foot. This is why most long-distance runners gave New Balance high marks on lasting and consistent comfort.
There are some New Balance running shoes that are better than others for runners with over-pronation. If you have this problem, or what is referred to as fallen arches, then make a selection with higher motion control properties and higher stability to counteract a flatter heal. If you have high-arched shaped feet, you're going to look out for the New Balance runners that have more cushioning. The good news is that selecting a New Balance the best matches your arches is a pretty simple way to combat any discomfort.

Stability
We are aware that runners with over-pronation or flatter arches have a strong need for reliable, multi-layered support to compensate for the lack of natural support from the foot. When looking at each model, we took note of feedback from runners that tended to have more inward rolling when they run to determine which running shoe can be the best match. The longer the distance, the higher the discomfort inward rolling can give you, so we made sure to take the guesswork out of the selections.

Durability
New Balance shoes usually use a combination of synthetic materials, suede, and mesh to increase durability and breathability. Shoes should allow for some level of airflow that keeps the feet relatively dry while running. Warm moist environments are a great breeding place for things like athlete's foot, and no one wants to deal with that! The shoes that made the cut for our review list are made out of both durable and comfortable materials.

Value
Price is a factor we often look at when putting together our lists. All of us have different budgets and we need to make sure we are buying the features that we specifically need. Here we took a look at the price of the shoes and compared it to the overall value of the shoe.

Size
Novice runners commonly make the mistake of only considering the length of their footwear. Width is a crucial factor in selecting a pair of running shoes that will enhance your natural strengths and support any weaknesses in stride. If you have wider feet or have experienced issues with the narrowness of your shoes in the past, New Balance can help you select the right pair for you by offering width size options as well. Don't forget that feet tend to swell at the end of the day, or after long hours of working, so be sure to measure your feet after a long run and then make a size determination from there.
Expert Interviews & Opinions
Most Important Criteria
(According to our experts opinion)
Experts Opinion
Editors Opinion
Users Opinion
By Default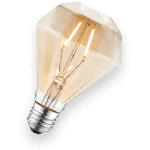 Select the correct support.
You're going to want to choose the type of support that works for your particular feet, but also consider your activities. Will you be running or walking? How is the ground or terrain? Are you running off-road, or on the pavement?
Make sure that you get the amount of impact protection and stability you need as well.
It's okay to stick with your favorite brands
Some people are loyal to certain brands, which is okay as long as your brand keeps up with your growing demands.
We see too often, some manufacturers drop on quality for lower overhead, which of course, turns out products that don't satisfy like before. However, on the other hand, there are also companies that stay away from those practices. So put simply, go with what works.
Other Factors to Consider

Terrain
Because New Balance provides running shoes for all terrains, we didn't forget to include solid trail rated options. While some review sites focus in on treadmill and road running shoes; we feel that having a well-rounded guide can help outdoor enthusiasts and trail runners make a selection from the New Balance line and be prepared for anything that Mother Nature can throw their way.

Drop
Remember that safety should always come first. There isn't any need to be kept off of your feet because of an injury or foot inflammation. This is why if you're choosing a more minimal New Balance running shoe from our selection, make sure that you transition slowly. Especially if you are coming over from a more padded and cushioned runner with a high heel-to-toe drop. We suggest shorter distances until your leg muscles adapt to the change of bearing more of the brunt of impact forces and additional muscle group implementation. Even seasoned runners experience added stress on their legs and feet when switching to minimal running shoes.
Frequently Asked Questions
q:
Q: There are a ton of New Balance models out there with a lot of versions; how do I know which one is for me?
a:
A: This is a common concern if you are just coming to know the New Balance brand. We're here to help, so we have done all of the legwork for you. Our buying guide is a reflection of the very best and the latest versions that the company currently has on the market. Trust us when we tell you that you will soon become very familiar with the model numbers. This is because people tend to gravitate towards a particular model and stick with it through all of its version updates. You may even find yourself purchasing several pairs of your favorite New Balance model.
q:
Q: Is the suede on some models durable, or will it get worn?
a:
A: New Balance suede is the most resilient that you will find on the market. In addition, the company is careful to use suede colors that are much more forgiving than their brighter counterparts. You will find that New Balance runners show off the wear on their suede as a badge of honor, not as a fragile fashion statement.
q:
Q: What are the differences between New Balance running shoes and trainers?
a:
A: Runners have more cushioning in the heel for impact and less protection through the ball of the foot. This is because they are meant for forward movement. When runners are in motion, they tend to generate more heat, so runners also feature mire mesh and breathable materials to keep feet cool.
Trainers, in contrast, have more ankle support not just for forward movement, but for lateral movement as well. They are great for light runs, weights, aerobics and similar activities. We suggest making a selection for the activity that you will be using them for. The ideal situation is to maintain a versatile rotation of footwear, much like tools on a tool belt.
q:
Q: Are the New Balance selections good for trails that are more technical?
a:
A: Absolutely. These are rugged and capable trail running selections. In fact, the models on our buying guide have been put through their paces and come with hundreds of positive reviews from real world users that rely on their footwear while they are out in nature and count on the durability of their New Balance trail runners. We've included some links to New Balance running shoes on the most grueling of trails for added inspiration.
q:
Q: Are New Balance shoes true to size?
a:
A: As far as length, there are many people who have suggested to order their shoes half a size bigger than your average shoes. As far as width, New Balance also has great options for wide feet. To make sure you order the correct size, be sure to check out New Balance size charts for both length and width that can be found on their website for their size chart and activity guides.
q:
Q: How do I know what the numbers mean in each model?
a:
A: This is a very basic question that we all wonder when we look at New Balance model numbers. New Balance established the numbers to differentiate between "more technology" in a shoe. The higher numbers have more technology than the lower numbers. However, this is not true 100% of the time, so make sure the shoe you get is exactly what you're looking for in both, needs and personal preferences.
q:
Q: How do they perform in wet terrain?
a:
A: Because of their breathability, it's not recommended to use them in wet terrain as the water and other wet elements can easily make its way inside the shoes. Though the suede, mesh and other outside quality elements of the shoe are carefully selected for running, walking and good performance. If you really need New Balance shoes in wet terrain, then be careful in selecting the right New Balance shoe, but don't bet on staying dry.
q:
Q: Do they expand when I put them on?
a:
A: They usually stay true to its size and do not expand. Therefore, when you try them on make sure they feel comfortable. Not too tight and not too loose. Make sure you try them on later in the day as feet tend to swell during the day or after a workout…
Subscribe to our newsletters