13 Best New Balance Shoes for Running
last updated:
Apr 09, 2021
New Balance has been in the shoe business since 1906, but these aren't your great grandpa's running shoes. To help you get started with this great brand, or to find your new favorite pair, we evaluated the shoes and brought you the best they have to offer.
Nowadays the best
New Balance
running shoes use state of the art design, fabrics, and manufacturing technologies to offer you some of the highest levels of comfort, support, and performance in the industry. Their shoes are known for being extremely durable and for offering the buyer tremendous value.
The company takes pride in putting their customers first and taking their feedback into consideration--and we took a ton of reviews into account when we were choosing the best New Balance shoes to feature on our list of reviews below.
Take a look at what we found!
In a Hurry? The test winner after 12 hrs of research
NB 990 V5
Why is it better?
Classic design
Excellent stability
Extended durability
In a
Hurry? Editors choice:
Test Winner: NB 990 V5

3
Researched Sources
1.2
Reviews Considered
12
Hours Researching
15
Products Evaluated
Comfort
Stability
Durability
Value
Size
By Default
New Balance Running Shoes Reviews
Criteria Used for Evaluation

Comfort
No pair of shoes is worth buying and wearing if they are uncomfortable and if they make your feet sore. We made sure that all the best New Balance shoes featured on our list are very comfortable and feel good on your feet no matter how long your run may be.
New Balances patented N-energy cushioning technology goes into every single pair of running shoes they make. We made sure to include options that have top tier shock absorption to reduce the impact on the runner's body and to minimize the stress placed on the foot. This is why most long-distance runners gave New Balance high marks on lasting and consistent comfort.
Many shoes from other brands seem to lose cushioning ability much sooner than New Balance shoes do, so they're an especially good choice for runners who consistently log heavy mileage and go through running shoes like a bull in a china shop. There are some of the best New Balance shoes that are better than others for runners with over-pronation.
If you have this problem, or what is referred to as fallen arches, then make a selection with higher motion control properties and higher stability to counteract a flatter heal. If you have high-arched shaped feet, you're going to look out for the New Balance runners that have more cushioning.

Stability
Another key factor that sets good shoes apart from the poor ones is how stable they are when you run. Stability is important so you keep your balance and maintain proper form as you run. All the best New Balance shoes on our list are highly rated for stability.
We are aware that runners with over-pronation or flatter arches have a strong need for reliable, multi-layered support to compensate for the lack of natural support from the foot. When looking at each model, we took note of feedback from runners that tended to have more inward rolling when they run to determine which running shoe can be the best match for over-pronators.
The longer the distance, the higher the discomfort inward rolling can give you, so we made sure to take the guesswork out of the selections by doing the research for you. Each shoe on our list offers the runner slightly different levels of support and stability. Not everyone is an under or over-pronator.
Nowadays lots of people are getting into minimalist running, which focuses on simple shoe design with less support than ever before. The idea behind this is that by giving the foot minimal support, it's forced to adapt and become stronger and move and flex more naturally over time. These types of runners will want to be sure to check out the shoes on our list that score lower in the stability.
Read also about thin running shoes.

Durability
If you are willing to invest money in a good pair of running shoes, you naturally want them to last a good long time. We know this is important and is one of the key factors we used during our selection process to find the best New Balance shoes.
New Balance shoes usually use a combination of synthetic materials, suede, and mesh to increase durability and breathability. Running shoes should allow for some level of airflow to help keep the feet relatively dry while running. Warm, damp environments are a great breeding place for things like athlete's foot, which you obviously don't want.
And excess levels of moisture can also contribute to causing hot spots and blisters that can severely hamper your ability to run. The best New Balance shoes that made the cut for our review list are made out of both durable and comfortable materials, something New Balance has been known for since they started making shoes.
In fact, New Balance aficionados take great pride in their well-worn but still functional shoes, and see the wear and tear, especially on any suede part of the shoe as a badge of honor, kind of like a black belt in karate that started off white and is now black after years of hard, sweaty training.

Value
The best New Balance shoes are known for their quality design and affordable pricing. This combination has helped make them one of the most popular shoes among runners and is also what makes them a great value for runners of all experience levels.
Price is a factor we often look at when putting together our lists. But price alone doesn't determine the value of a product. To tell a product's true value one has to look beyond the mirage of the dollar sign attached to something and instead focus on several factors to determine the intrinsic value of something.
We've been trained to worship the almighty dollar, but if you can look beyond that for a moment you'll find that the best things, running shoes included, transcend the field of mere financial considerations to a place where your overall health and well-being take precedence over mere material considerations.
All of us have different budgets and we need to make sure we are buying the features that we specifically need. If you're a minimalist runner, for example, it would be silly to pay for extra materials and features that will only hamper what you're trying to accomplish as you move towards a more and more minimalist style over time.
We hope this example will encourage you to think about your true wants and needs before you choose a pair of the best New Balance shoes from our list, and only spend what you need to be satisfied with your purchase. To help you reach that end we looked at the price of the best New Balance shoes and compared it to the overall value the product offers the user and assigned it a score based on that equation.

Size
To get the most out of your best New Balance shoes you need to have a good fit and that is one of the reasons this brand is so popular. We made sure to get the very best shoes available for our list and found the ones that have the easiest sizing and fitting.
Novice runners commonly make the mistake of only considering the length of their footwear. Width is a crucial factor in selecting a pair of running shoes that will enhance your natural strengths and support any weaknesses in stride. If you have wider feet or have experienced issues with the narrowness of your shoes in the past,
New Balance can help you select the right pair for you by offering width size options as well. Don't forget that feet tend to swell at the end of the day, or after long hours of working and standing so be sure to measure your feet after a long run and then make a size determination from there. If you have a specialty running store near you it might be a good idea to pay them a visit.
Even if you don't end up buying a pair of shoes there, they should be happy to help you get an accurate size measurement as well as evaluate your foot shape and movement tendencies so that you know what you're looking for in a pair of running shoes before you buy. For example, you might be an under-pronator and not even know it, and just by visiting some experts they can easily point this out to you.
Expert Interviews & Opinions
Most Important Criteria
(According to our experts opinion)
Experts Opinion
Editors Opinion
Users Opinion
By Default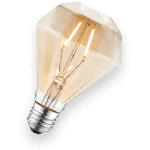 Select the correct support
You're going to want to choose the type of support that works for your particular feet, but also consider your activities. Will you be running or walking? What is the ground or terrain like?
Are you running off-road, or on the pavement? First ask yourself these questions. Second, buy a sweet new pair of New Balance running shoes.
It's okay to stick with your favorite brands
Some people are loyal to certain brands, which is okay as long as your brand keeps up with your growing demands. Far too often, some manufacturers drop on quality to keep a lower overhead.
Which of course, turns out products that don't satisfy like before and the company gradually goes downhill. On the other hand, there are also companies that stay away from those practices.
So put simply, go with what works.
Get shoes that work for you
When you are looking for quality running shoes, be sure to focus first and foremost on your wants and needs. If the right shoes for your needs are plain black running shoes then don't worry about the flashy styles everyone else has.
If the best pair of shoes you find that gives you the support and cushioning you need are a pair of bright yellow and red shoes then go for it! Use the styles as a way to express yourself and show your own unique flair.
But always put your actual needs ahead of any styling wishes that you may have!
Other Factors to Consider

Terrain
Because New Balance provides running shoes for all terrains, we didn't forget to include solid trail rated options. While some review sites focus in on treadmill and road running shoes; we feel that having a well-rounded guide can help outdoor enthusiasts and trail runners make a selection from the New Balance line and be prepared for anything that Mother Nature can throw their way.
If you know you need something to hit the trails, you will want to take a look at the shoes that are designed to be more durable and maybe even waterproof. On the other hand, if you typically hit the road you will want a good pair of road running shoes--which are much lighter and breathable than those meant for the trails.
That being said, some of you may like to go off-road and stay on the road--depending on the mood you are in. Lucky for you there some versatile options although you would probably get more life out of your shoes if you just got one pair to run on the road and another pair for when you want to hit your favorite trails.

Drop
Remember that safety should always come first. There isn't any need to be kept off of your feet because of an injury or foot inflammation. This is why if you're choosing a more minimal New Balance running shoe from our selection, make sure that you transition slowly. Especially if you are coming over from a more padded and cushioned runner with a high heel-to-toe drop.
We suggest shorter distances until your leg muscles adapt to the change of bearing more of the brunt of impact forces and additional muscle group implementation. Even seasoned runners experience added stress on their legs and feet when switching to minimal running shoes. The good news is that selecting a New Balance the best matches your arches is a pretty simple way to combat any discomfort.
So since your best New Balance shoes will probably be around for a long time, we encourage you to take your time selecting the right pair or pairs for you, Once you get hooked on shoes from this wonderful company, they'll be with you a long, long time, and relationships like that deserve the utmost consideration.

Support
One thing that puts many of the New Balance running shoes in a class far above regular running shoes is the level of cushioning and support that they provide. When your feet are protected and properly supported during your runs they will not feel as tired and sore at the end. You will also experience fewer issues with blisters and bruising because your feet are supported and protected.
Here at RunnerClick, we know how important it is to take care of your feet and New Balance shoes do an amazing job at this! Make sure to take a look at the type of foot you have and what type of support you need to stay comfortable. The most important thing is that you get something that actually works for you.
We don't all have the same needs and if you have serious overpronation issues you will want to make sure to check out the shoes that address that specifically. If you are a neutral runner, on the other hand, most of the shoes on our list will already be able to give you the support that you need anyway.

Use
Many people do not give much thought to how they plan to use their shoes when they are out shopping for a new pair. They think that the only use of shoes is to protect your feet. While this is part of what they do you also need to consider the specific way you are using the shoes. What terrain are you running on?
How often are you running? What are the weather and environment like where you are running? How much walking and standing do you do in your shoes? The way you use your shoes can have a big impact on what shoe design and features you need.

Style
The final factor to think about as you look for the New Balance shoes that are right for your needs is what your unique style is like. Every runner is different and everyone has different likes and dislikes when it comes to the color and style elements of their running shoes and running gear.
Thankfully NB shoes come in a wide range of colors and styles so you can easily find quality shoes that will meet your needs. It is easier than you think to get quality support and durability in a pair of shoes that can also give you the styling flair that you are looking for!

Bottom Line
The most important thing you will need to remember as you search for your perfect pair of running shoes is to think long term value. It is better tog et a pair of shoes that cost a little more than to go with the cheapest pair you can find, only to have them fall apart after a month of use.
You should also look at the features each shoe provides and consider what you need over what you want. You may not get the coolest colors or styles but if you get a pair that gives you what you need in terms of support, durability, and reliability then they are worth any investment you make.
Frequently Asked Questions
q:

How do I know which model is for me?

a:

This is a common concern if you are just coming to know the New Balance brand. We're here to help, so we have done all of the legwork for you. Our buying guide is a reflection of the very best and the latest versions that the company currently has on the market. Trust us when we tell you that you will soon become very familiar with the model numbers.

This is because people tend to gravitate towards a particular model and stick with it through all of its version updates. You may even find yourself purchasing several pairs of your favorite New Balance models.
q:

Is the suede on some models durable, or will it get worn easily?

a:

New Balance suede is the most resilient that you will find on the market. In addition, the company is careful to use suede colors that are much more forgiving than their brighter counterparts. You will find that New Balance runners show off the wear on their suede as a badge of honor, not as a fragile fashion statement.
q:

What are the differences between New Balance running shoes and cross trainers?

a:

Runners have more cushioning in the heel for impact and less protection through the ball of the foot. This is because they are meant for forwarding movement. When runners are in motion, they tend to generate more heat, so runners also feature mire mesh and breathable materials to keep feet cool.

Trainers, in contrast, have more ankle support not just for forwarding movement, but for lateral movement as well. They are great for light runs, weights, aerobics, and similar activities. We suggest making a selection for the activity that you will be using them for. The ideal situation is to maintain a versatile rotation of footwear, much like tools on a tool belt.
q:

Are New Balance running shoes good for trails that are more technical?

a:

Absolutely. These are rugged and capable trail running selections. In fact, the models on our buying guide have been put through their paces and come with hundreds of positive reviews from real-world users that rely on their footwear while they are out in nature and count on the durability of their New Balance trail runners. We've included some links to New Balance running shoes on the most grueling of trails for added inspiration.
q:

Do New Balance shoes run true to size?

a:

As far as length, there are many people who have suggested to order their shoes half a size bigger than your average shoes. As far as width, New Balance also has great options for wide feet. To make sure you order the correct size, be sure to check out New Balance size charts for both length and width that can be found on their website for their size chart and activity guides.
q:

How do I know what the numbers mean in each model?

a:

This is a very basic question that we all wonder when we look at New Balance model numbers. New Balance established the numbers to differentiate between "more technology" in a shoe. The higher numbers have more technology than the lower numbers. However, this is not true 100% all of the time, so make sure the shoe you get is exactly what you're looking for in both needs and personal preferences.
q:

How do these shoes perform in wet terrain?

a:

Because of their breathability, it's not recommended to use them in wet terrain as the water and other wet elements can easily make its way inside the shoes. Though the suede, mesh and other outside quality elements of the shoe are carefully selected for running, walking and good performance. If you really need New Balance shoes in wet terrain, then be careful in selecting the right New Balance shoe, but don't bet on staying dry.
q:

Will these shoes stretch out as they break in?

a:

They usually stay true to their size and try the best New Balance shoes on later in the day as feet tend to swell during the day or after a workout.
Subscribe to our newsletters