The 10 Best Nike Running Gloves Reviewed
last updated
May 10, 2019
When we looked at bringing you
Nike's
top 10 best running gloves, we looked at all the basics and beyond. Although there are so many reasons to invest in a good pair, keeping your hands warm while running is the most essential. Weather aside, running gloves are also beneficial on longer runs, because your blood (and therefore warmth) is being directed to larger muscle groups. Making sure you're
suited
up with the right gear will keep you comfortable, dry, and allow you to focus on enjoying your run.
This is the best product on our list that is currently in stock:

Nike Element Thermal 2.0
Why is it better?
Strong durability
Good wind resistance
Nice touch-screen performance
A warmer option than other running gloves
In a
Hurry? Editors choice:

Test Winner: Nike Element Thermal 2.0

20
Researched Sources
2k
Reviews Considered
20
Hours Researching
10
Products Evaluated
Weather Resistance
Features
Materials
Fit
Comfort
By Default
Top 10 Picks



Warm fleece and breathable mesh materials
Good fit; cuffs are snug to keep out cold
Works well with touch screen basic tasks (thumb-only)
Fashionable and night visibility feature
Pocket for key
Affordable while still containing many advanced features
May not be as effective when below 35 degrees F
Only thermal on one side, lighter fleece on the other side
Key pocket is small
This glove is a top performer across other brands of winter running gloves. The Nike Thermal Tech running glove includes the whole package when it comes to warmth, touch screen benefits, a small key pocket, and graphics for night visibility.
Read more
Material
Fabric: 95% Polyester, 3% Spandex, 2% PU. Therma-fit fleece fabric for warmth and comfort. Thumb caps for touch screen function. Palm pocket is convenient for a key or other small items so you don't lose them. High visibility graphics for night running and increased safety is a plus. This blend is very warm and will keep your digits warm and protected during cold runs in the winter.
Weather Resistance
Some users report that this glove functions well in temperatures as low as 20 degrees Fahrenheit, while others claim it loses its advantage below 35-40 degrees. It is designed to protect from cold and damp conditions, making them perfect for winter time runs.
Features
This glove has excellent value for its cost and is consistently rated as a great starter pair for winter running. Its a good investment for any runner whether you will be using them as your primary running gloves or as a backup pair for training or emergencies.
2

. Nike Element Thermal 2.0



Strong durability
Good wind resistance
Nice touch-screen performance
A warmer option than other running gloves
Sizing runs small and is not very stretchable
Inside seams in nail area noted by some
May not perform as well when temps are below freezing
The Nike Element Thermal 2.0 Glove is another top seller for winter running gloves. This product is durable, windproof, and also contains night visibility and touchscreen features. Keep in mind that this glove tends to run small in sizing.
Read more
Material
Fabric: 95% Polyester, 3% Spandex, 2% PU. Therma-Fit fabric for excellent insulation and reflective detailing for night visibility. Silicone for added grip, with conductive thumb and forefinger for smartphones, is a great upgrade to this newer version. It is the perfect blend of comfort and usability!
Weather Resistance
These gloves seem to function well with above-freezing temperatures. They reportedly perform well while in wet weather conditions and have good wind-resistant properties. These gloves will guard against frostbite and will keep your hands and fingers warm even on longer runs in harsh winter weather.
Features
These are comparable in value and price to the Thermal Tech version; while they do not have a key pocket, they do contain a two-finger touchscreen advantage (both thumb and forefinger conductivity). They are a great option for runners who want an every day convenient pair of gloves that make it easier to get out and enjoy winter runs.
3

. Nike Printed Dri-Fit Tailwind



Affordable and stylish
Touch screen benefit with thumb and forefinger
Breathable Dri-Fit material
Not ideal for  extremely cold winter conditions
Not as durable
The Dri-Fit Tailwind Running gloves are consistently a top pick out of Nike's lightweight running glove options. These gloves feature the elastic cuffs and silicone dots, like Nike's warmer versions, but with a more breathable material for your workout.
Read more
Material
Fabric: 95% Polyester, 5% Nylon. Dri-Fit fabric for moitsure-wicking. Silicone material enhances fit. Mesh accents for breathability. Great cold blocking design and fabric combination keeps the cold out and keeps the heat in!
Weather Resistance
These gloves are a lightweight option made with the breathable Dri-Fit material. They perform best in mildly cool winter conditions. Your hands will stay dry and warm with these gloves and the added layers of insulation will protect from the damp cold as well!
Features
These gloves are a great product for the price. You'll find the Tailwind comparable to the price of the Thermal versions by Nike. If you're looking for more breathability vs. warmth, this is a great option. These gloves have better touch screen performance when compared to the Lightweight Tech glove.
4

. Nike Therma-FIT Elite Gloves 2.0




Dri-Fit moisture-wicking materials
Touch screen and grip features
Sleek and stylish design
Not intended for prolonged cold weather use
When you want a pair of gloves that are sleek, good looking and above all functional then you need to check out the Nike Therma-FIT Elite Gloves 2.0! Better than the previous model these gloves are perfect for cold weather runs.
Read more
Features
These popular gloves by Nike feature a waterproof and wind resistant design and also includes specially designed gripper pads on the fingers. No more slipping with your phone or your keys, and you do not lose much in terms of the range of motion either! The Nike Therma-FIT Elite Gloves 2.0 also feature a snug wrist band for added comfort.
Materials
These winter running gloves are made from 90% polyester and 10% spandex so you get a comfortable fit with just enough motion control to not make them overly cumbersome to wear. The Dri-Fit technology fabric also helps wick away sweat so your hands stay dry and warm!
Fit
With the fabric blend and sleek design of these running gloves, the Nike Therma-FIT Elite Gloves 2.0 are a perfect choice for runners who want gloves that will fit well and stay in place while they are out for a chilly morning run.
Comfort
Anyone who does a lot of winter runs know that comfort is important when choosing your gloves. You do not want to be spending the entire time adjusting your gloves to get them to feel good. These gloved from Nike are designed to be comfortable and easy to wear no matter how long you are going to be out in the cold.
Weather Resistance
The final factor we considered as we tested the Nike Therma-FIT Elite Gloves 2.0 for inclusion on this list was how well they protected against the elements. These gloved are well rated by out team as well as other users for their durability as well as their ability to block out the wind and the cold!
Material pulls moisture away
Good for racing
Good for training in wet conditions
Better night visibility than average
Poor wind-proofing
Key slot does not fit car key
Not great in cold winter conditions
These gloves are a great lightweight option. They feature the Dri-Fit material with a fleece thumb, money/key pocket, and night visibility features.
Read more
Material
Fabric: 95% Polyester, 5% Nylon, Rubber accents. Dri-Fit fabric with micro-fleece thumb and comfortable wrist cuff. It also has a tech pad for touchscreens on the thumb only.
Weather Resistance
As advertised, these "lightweight" gloves are not the best option for temperatures below 40 degrees F. Nike Lightweight Tech running gloves are a solid option for rain, mild winters and race days. The material is not wind-proof, but they have great breathability.
Features
This product is an affordable lightweight option while still containing the ideal "bells and whistles" like touchscreen capability (thumb only), night visibility and a small key pocket.
6

. Nike Cold Weather Winter Gloves



Good grip design on palms and fingers
Snug fit
Blocks wind well
Not the best choice for extreme temperatures
Little pricey for some
Looking for a quick and easy to wear pair of gloved that will keep your hands and fingers warm and protected during your winter runs? Then the Cold Weather Winter Gloves are just what you have been searching for- check them out now!
Read more
Features
The Cold Weather Winter Gloves are designed to trap body heat and reduce heat loss in the fingers. They have a snug fit design that allowed for easy movement of your hands and fingers and an easily adjustable wrist strap to ensure they fit snug yet comfortable. You will also enjoy the sleek design and durability that they offer as well.
Materials
These gloves are made of synthetic sued and use light yet effective insulation material inside the layers for added protection against the cold. Gripper material is used on the palms and fingers so you do not lose grip and control while wearing these gloves.
Fit
When you wear winter running gloves you don't want something so bulky that your hands are rendered useless. The Cold Weather Winter Gloves have been designed with runners in mind and are fashioned to fit snug and will not shift or move as you run. You won't have to worry about constantly adjusting your gloves when you choose these.
Comfort
Of ceruse, you want to be comfortable while you are out for your runs and workouts sessions, so we made sure to look for the top rated Nike gloves that have been shown to be the most comfortable and the easiest overall to wear and the Cold Weather Winter Gloves definitely make this list!
Weather Resistance
No gloves are worth anything if they will nor protect you from the cold weather. These gloves are great for keeping your hands warm and safe with the combination of great materials, good design, superior craftsmanship, and easy fit style.
7

. Nike Shield Running Gloves




Specially designed fingertips
Gripper pads on fingers and palms
Comfortable fit and design
Waterproof and weather resistant materials
Expensive for a single pair of gloves
Limited color options available
When you need a reliable pair of running gloves that will protect your hands and keep you warm in colder weather then Nike Shield Running Gloves are a great option! They are made to last and look good as well, making them a popular choice for runners everywhere.
Read more
Features
The Nike Shield Running Gloves are made to give you both a comfortable fit as well as a stylish look that runners everywhere are falling in love with. They are made with soft interior materials for additional warmth and a flexible outer coating that guards against the wet and cold weather you will ensure during your runs.
Materials
Weatherproofing outer layers and moisture wicking interior design allows you to wear these gloves for longer runs without losing any mobility or comfort level. The reflective detailing on these gloves also helps improve visibility while you are out for early morning and late night runs.

Fit
The Nike Shield Running Gloves are made to fit well and provide a warm snug fit that keeps your fingers and hands warm even in cold weather. You won't have to worry about adjusting these gloves every few minutes and can focus on your run and getting that extra mile or extra lap behind you!
Comfort
You will of course want your running gloves to be comfortable and easy to war and these are a perfect example of gloved designed for beginners and seasons pros alike. No matter how many winters you have been running for, these are a great pair of gloves that will serve you well and that will keep your hands warm and protected!
Weather Resistance
The outer layer of the Nike Shield Running Gloves is designed with weather resistant and waterproofing materials so you can rest assured your hands will be protected and you will enjoy your runs even more.



Attractive design
Comfortable fit
Some reported problems with the seams
Limited style options
The Nike Sphere Running Glove is popular among runners old and new alike thanks to their lightweight design, soft material, and cool look. If you're looking for a great pair of gloves for this winter that will keep your hands dry and warm these will b the only pair of gloves you need for your running gear collection.
Read more
Materials
Polyester blend fabric keeps your hands warm and Dri-FIT technology delivers moisture-wicking properties while weather proof exterior keeps them that way. Nike Sphere fabric offers lightweight warmth and optimal protection that lasts hours into any run.
Weather Resistance
These gloves are a great option for the days where you need a little extra warmth and protection but do not want to lose flexibility and mobility. The fabric is warm and weather proof to keep your hands comfortable no matter how long your run lasts.
Features
The Nike Sphere Running Glove is a smart investment and is something that is worth the investment. Overall, it has a decent value given the price and the Nike name brings a higher quality and excellence that cannot be beat. For beginners and pros alike this is a good glove to have on hand.
9

. Nike Element Thermal 2.0



You can operate a touchscreen while wearing these gloves
Therma-Fit protective, functional and warm
Great heat loss resistance
Protective, warm and stylish
Keep out the cold air while keeping the warm air, a good FIT pair of gloves without cumbersome bulk, keep warm through the excellent Therma-Fit material, protective, comfortable, stylish and dural gloves with designed in tech which allows you to touch and operate phone and GPS screens.
Stretchy flexible spandex, highly weather resistant and comfortable polyester and PU , all of which when put together as a material base for gloves will serve a top purpose for lady runners during cold weather running.
Read our detailed review of these gloves and see if you want them as a key element in your running gear.
Read more
Material
An impressive combination of materials to ensure warmth and protection for runners. You get stretchy comfortable Spandex at 3%, PU at 2% and weatherproof durable polyester at 95%. This is Therma-Fit at its best and provides good heat loss resistance to keep hands and fingers warm, the gloves have retentive heat keeping qualities, even if you're in a wet rainy environment, they keep the warm air in and keep out the cold air.
Weather Resistance
Really protective in cold environments while also ensuring protection and comfort, your hands will stay warm regardless of the weather. The material construction also includes reflective details which will ensure you are seen in those low light hours.
Features
Cold hands or warm hands, an affordable price and a great addition to your running gear. Additionally, though your fully and comfortably protected against the cold, you can remove the gloves when you feel too hot and this will help regulate your body temperature.



Can use touch-screen while wearing the gloves
Highly protective in cold weather
Stylish
Comfortable and functional
These are only for ladies
These gloves are a blended combination of highly protective and comfortable fabrics for cold weather protection,  you get polyester, nylon, PU, and flexible spandex. Reflective built-in clothing tech to ensure visibility while you run.
The palms and cuffs are fitted with shield fabric from Nike to fend off water and cold wind. Want to use your touchscreen on a phone/GPS, these gloves have touch-sensitive tech built in so you can.
Read our review and see if these gloves are for you.
Read more
Material
Great protection factor through a combination of fabrics which allow flexibility, comfort, protection, and functionality. For the cuffs and glove palms protection from shielding fabric introduced by Nike, these good quality gloves will provide comfort and protection for lady runners. Conductive forefinger and thumb capability so you can make use of your GPS and phone when you need it.
Weather Resistance
Very protective and comfortable due to the weaving together of a protective combination of polyester, nylon, spandex, and PU. The gloves are stylish and functional and serve a purpose for lady runners.
Features
Nice price, affordable and a sound investment. They are good to have for an emergency back up pair of gloves and will serve their purpose for short distance runs and outdoor training runs where the temperatures are not too low. They are very affordable and are a great option for new runners.
Criteria Used for Evaluation


Features
Gloves today come with a ton of benefits and features. From touchscreen compatibility to reflective properties, there is no shortage of newfangled ways that running gloves have evolved from the standard issue white cotton offerings of past generations. Let us not forget the most crucial benefit of them all: gloves allow for your blood to stay in your legs, lungs, and heart, where it is need the most. Keeping those digits nice and ward allows for your circulatory system to worry about other sections of your body and keep your run more efficient and your endurance levels high. Keep reading to find out the factors we looked at when choosing the best Nike running gloves out there to help your run be the best that it can be.


Materials
The first thing we looked at when searching for the best running gloves was what material they are made of and if it works for runners. Fabrics can offer a combination of breathability, sweat-wicking, and protection from wind depending on their composition and blend. We then matched this information with what user feedback demonstrated after putting the gloves to the test. Giving us the greatest amount of insight into what to expect from the different models. This makes materials one less thing for you to have to worry about when making your selection.


Fit
Running gloves should feel snug, like an additional, comfortable layer of skin. When they are too big, they feel heavy and move around, which can even lead to chaffing. When they are too small they run the risk of cutting off circulation to the fingers and being very uncomfortable. We made sure to look at how these Nike gloves fit with a large range of different users. Choosing the correct size will prevent you from purchasing an uncomfortable glove with a poor fit. We wanted to give our readers options when it came to the thickness of their gloves. This is because we found that it's one of the top preferences that runners keep in mind when they are providing feedback on their total overall satisfaction with their purchase. According to recommendations, the biggest regret buyers had was selecting a glove that was either too thick or too thin for their needs. We made sure to give our input when it came down to thickness and application of the different models to help our readers make a great selection with peace of mind.


Comfort
Weight is definitely something we kept in mind when choosing the gloves on our top 10 list. Heavy gloves can be a problem, so finding a lightweight, comfortable, protective glove is important. We made sure that our buying guide reflects that as well. You will not find any bulky on unnecessarily heavy gloves on our list. We also made sure to include this factor when providing you with the information of models. That way you have an idea of how these gloves will feel once you're running with them. While fabric usually dictates the weight of all running apparel, there is no need to add any more fabric than necessary.


Weather Resistance
When choosing a pair of running gloves, keep in mind what season you will be running in. Many reviewers suggest that having two different pairs of gloves works better than trying to have one pair for al seasons. For cold weather, you're going to want a running glove with a liner and wind proofing fabric that will provide warmth and comfort. For cool but not too cold weather, choose a pair of gloves that don't have a liner. Also, consider a waterproofing fabric for those rainy spring days to keep you dry.
Expert Interviews & Opinions
Most Important Criteria
(According to our experts opinion)
Experts Opinion
Editors Opinion
Users Opinion
By Default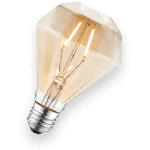 Don't Pull Threads
If you encounter a situation where an article of clothing has a loose thread, it's important to resist the urge to pull at it. However, in the case of these running gloves, pulling at this thread could result in a loss of functionality: specifically when it comes to smartphone use. Most touchscreen gloves use a conductive fabric to provide this feature, so removing this fabric will cause this feature to no longer work.
Wash Carefully
Jumping off of the previous point regarding the conductive fabric used for touchscreen functionality, it's a good idea to either hand wash these gloves or machine wash them on low settings, potentially even turning them inside out before doing so. Carelessly washing these gloves in a way that can cause fraying of the fabric can jeapordize their structural integrity and potentially damage its touchscreen functionality.
Flexibility is Important
One thing to think about as you look for the right running gloves for your wintertime needs is flexibility and mobility. If you are just going to be running then bulky gloves may be fine. But if you need to use your phone or iPod, hold water bottles, or us your hands a lot then you need to make sure you have gloves that offer good flexibility and mobility control. Those kinds of gloves are out there you just have to consciously be looking for them.
Other Factors to Consider


Advanced Features
Too many features may seem like a gimmick. However, we do appreciate solid features that add value and functionality to all running gear. Our running guide only reflects features that are useful, provide value and work for the runner such as touch screen ability, key pockets, and reflective materials. This is great for convenience and safety, and it's a testament to how far running gloves have come since their rudimentary days.
It's important to choose the gear that's right for you. The above factors will provide you with a starting point as far as narrowing down your choices in regard to Nike running gloves. However, there are other factors to consider that we have listed below in order for you to make the best choice for you.


Use
We have found that there are two camps out there when it comes to wearing running gloves. Those that wear the gloves throughout their entire run, and those that take them off and shove them in a pocket mid-run or shortly thereafter. This is done for a number of personal comfort reasons, but keep yours in mind when making your selection. You may want a less bulky glove if you plan on taking them off after your fingers are nice and toasty. This way they aren't uncomfortable in your pockets or running pack.
Be sure to look at the fabric the running gloves are constructed of. In fact, this can help you with all running gear in general. Polyester will give you high breathability and moisture wicking properties. What it won't do for you is give you is wind protection or waterproofing because of the nature of the fabric. Fleece is always nice and cozy with higher levels of warmth, but won't be as breathable or sweat wicking. Thermal materials are a very nice middle ground when you're worried about balance. Think about what type of conditions you will be coming across on your runs and make a selection of a material with the best match.


Bottom Line
The Nike Running gloves on this list were chosen because of their top rated reviews from multiple trusted sources. Marketing campaigns, commercials and the like will try to convince you that a certain product is the best, which might not be true. Trusted reviews are the best way to find out if a product really works. Not only is Nike a name that you can trust, they produce running gloves that rank the highest among real world users that put the gloves through their paces. While it's possible to find cheaper running gloves that make tons of promises, use caution with companies that don't maintain the same levels of quality and integrity.
With all the features, options, and styles that are out there, don't overlook the amount of warmth you need. Thermal selections are great to keep you nice and toasty, but not for below freezing temperatures. If you will find yourself in the harshest and coldest of conditions, select a running or outdoor glove that is suitable for that level of cold. Like always, safety should always come first, and remember that running gloves don't turn you into a superhero. Keep stock of your finger's blood flow and circulation throughout your extremely cold outings.
Frequently Asked Questions
q:

How do I clean my running gloves?

a:

Most running gloves can be washed the same way you wash your socks. However, some may have special care instructions so make sure to check out the product packaging or tags in order to clean your gloves the right way. Heavier gloves will take some time to dry, so make sure that you don't plan on needed them the next day.
q:

I'm new to winter running. Any suggestions?

a:

Having the right gear is crucial. It will not only keep you comfortable, but it will also keep you safe. Getting to cold or too warm can be harmful, so choosing the right winter gear that will wick moisture and provide the right amount of warmth is important. If you suffer from asthma, heart disease, or similar health conditions make sure to consult your doctor before running in extremely cold temperatures. Stay safe out there!
q:

What hazards should I be aware of when running with gloves?

a:

Sharp objects like twigs, thorns, or even jagged rocks can puncture the membrane of your running gloves. If they are waterproof or offer wind protection, this can lead to less effective performance, so try to be careful. But other than that, Nike running gloves are really built to last.
q:

Some people really like gloves with linings, but I don't. Should I put up with it and get some lined gloves?

a:

Not if you don't need them. There's a lot of feedback out there demonstrating how different runners have higher or lower tolerances for cold. This is really a personal preference and there is no right or wrong answer. We would suggest trying both ways out and choosing whichever works best for you. Never make any type of running apparel selection based on trends.
q:

Should running gloves be worn tight or loose?

a:

An interesting question, the initial temptation is to say its a matter of personal taste but we think its more than that. When you choose a pair of gloves they need to meet the following criteria:
Be made from a fabric which offers a functional level of flexibility, so that you can flex your hands.
Provide appropriate shielding or protection from the cold air, in opposite environments, protection from the sun.
Give warmth retention qualities in the cold or ventilation in hot weather.
Made from a material which does not absorb water and has a degree of wick-capability.
Easy to put on and take-off
Be made from a durable material which comfortably shapes to FIT without causing restrictions or friction.
Light to wear and not bulky.
Consider protection not just from the weather but sharp or abrasive objects etc.
Washable and if possible some built-in reflective tech.
Specifically designed for a particular weather condition, dry weather, wet weather, freezing weather.
Consider choosing a pair of gloves which provide layering as part of the built-in construction ( freezing and cold weather).
Warm weather running-one layer.
Modern living- enable you to use a touch screen, usually through a specially designed feature in the forefinger, thumb.
Consider is the glove designed for your particular hand shape, broad hand or narrow, long or short fingers etc.
Subscribe to our newsletters