Our Favorite Drymax Socks Evaluated and Reviewed
last updated:
Aug 05, 2020
Regardless of the type of athlete you are, you need to make sure you are wearing the right pair of socks—which is where the best Drymax socks come in. Having the right running shoes is important—but the socks can make it or break it.
If you want to prevent
blisters
and
chafing
from occurring while you are out running or working out, Drymax offers a lot of comfortable, breathable, and durable socks for you to choose from—so they are among the best in the business.
So, whether you are a marathoner, a trail runner, or just someone who likes to get in a good workout often, the best Drymax socks are a great investment. Take a look at our top picks below to find the perfect pair for you!
In a Hurry? The test winner after 10 hrs of research

Run Lite-Mesh Mini Crew
Why is it better?
Lightweight mesh construction makes them breathable
Reinforced padding in specific places makes them more comfortable
Thin construction works well in thicker shoes like safety shoes as well as running shoes
In a
Hurry? Editors choice:

Test Winner: Run Lite-Mesh Mini Crew

2
Researched Sources
1.3k
Reviews Considered
10
Hours Researching
15
Products Evaluated
Best 3 Alternatives to Drymax Socks
ROCKAY Accelerate
Solid construction and support
Price:
Quarter Flare
Super lightweight & breathable
Price:
Smartwool Outdoor Light
Serious durability
Price:
Style
Features
Fit
Use
Value
By Default
Criteria Used for Evaluation


Style
There's nothing wrong with looking AND feeling great. Once you find the perfect pair of Drymax socks, go ahead and make your final decision based on which one you like best.
Style refers to how the socks look. This includes its cut, from crew to no show. It also includes the available colors and any other differences in its aesthetics. If you buy your Drymax socks online, be sure to find out the return policies of the e-commerce retailers you buy from. If you try on the socks and they don't fit, you may be able to return them. Just make sure to follow whatever policies are in place for the retailer.
When you look at the style of your socks, also take a look at what length options are available for you to choose from. From crew socks to no socks, you will have your pick of the litter when it comes to the socks you decide to get. We made sure to include all length options so all of our readers had their preferences on our list.
As you can see from our list of reviews, you will find that there are a ton of different colors and patterns to choose from with a lot of the Drymax socks available. So, once you find the sock models that work best for you and your needs, you will then be able to base your final decision on the color and patterns you prefer.


Features
Features refer to intentional design elements intended to provide some kind of benefit to runners. This can include mesh ventilation to increase the breathability of the sock or added padding to help prevent blisters. Since all Drymax socks reduce moisture, information about specific moisture-wicking properties was evaluated.
Aside from mesh features and great ventilation, you will also need to make sure you get a pair of socks that offer excellent moisture-wicking--especially if you deal with sweaty feet. This is important even if you need new socks for the winter months because you don't want the sweat to soak up your socks and weigh you down.
All in all, it is important to remember that not all socks are the same--if they were then you wouldn't have so many options for you to choose from. Make sure you consider the terrain and weather you are running in as well to ensure you get the perfect pair of Drymax socks for you to use in your workouts.


Fit
Make sure you get the right size and fit for you to ensure you invest in a pair of Drymax socks that actually work for you in the long run.
All in all, the absolute most important factor you need to take into consideration is their overall fit. Here we looked at how securely they fit and whether or not they were flexible enough to allow for a full range of motion. First and foremost, however, you need to make sure you order the right size--so make sure you try them on if you can.
If you are not able to try them on and have to order online, make sure to refer to the sizing chart--especially if you are someone who is in between sizes. It is essential to invest in the right size because if you don't, the socks will not work for you in the long haul. You never want something that is too tight or too loose.
At the end of the day, your Drymax socks need to fit securely and not too tightly (unless they are compression socks of course--which are not featured on our list) and they should not slip or move around while all you are running or working out in them. Instead, they should fit perfectly and ensure you stay comfortable as long as you work out in them.


Use
At the end of the day, the socks need to work for the use you need them for--so make sure you choose wisely.
Before you order your next pair of Drymax socks, you need to make sure you get pair that will work for the use you need them for. If the socks don't work for the weather you run in, the terrain you will be tackling, and the different types of workouts you will need them for. Make sure they offer additional features you will need for those types of use as well.
If you are an outdoor enthusiast or trail runner, you need to make sure you get a pair that are made of high-quality and durable materials designed to take on the technical terrain you will encounter. If you are a road runner you need to make sure that the socks won't bunch up or move around while you run because this will cause blisters and chafing.
Now, if you need a good pair of socks for the winter months, the most important thing to look for is for a pair that will provide you with the warmth you need without sacrificing the overall breathability and moisture-wicking features. All in all, when it comes to use you need to ensure that you prioritize your needs before you buy.


Value
Before you buy, make sure it will be a good investment from the get-go, which is why the value is a really important factor to consider.
Running socks can be expensive, especially for avid runners who are willing to pay for the blister-reducing technology of Drymax socks. In this case, value refers to how much benefit the socks offer for money when compared to other Drymax socks and other running socks. For some runners, this is the most important deciding factor when it comes to buying a new pair of socks.
If you are on a strict budget, get ready to make an investment with some of the selections featured on our list above. A good pair of athletic socks will cost you a pretty penny, just like any other brand will cost as well. However, if you want a pair of these socks and can't afford them from the get-go just get one pair and build from there.
All in all, if you need several pairs, get ready to invest. Just know, however, that these are some of the best socks on the market. They are incredibly durable and made of high-quality materials that is built to last--so they will bring lots of value into your life for many years to come, making them worth every penny.
Expert Interviews & Opinions
Most Important Criteria
(According to our experts opinion)
Experts Opinion
Editors Opinion
Users Opinion
By Default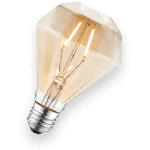 The Feet Support the Athlete.
A good pair of socks is worth the money any day of the week. Whether you are an athlete, an outdoorsman, or anyone in between, if you have issues with your feet, you are coming in the last place.
Drymax socks are designed to keep your feet healthy and they do just that!!
Going on an Adventure?
Always pack extra socks. There is nothing better than putting on a fresh pair of socks.
Other Factors to Consider


Advanced Features
Some of the Drymax socks on our list offer additional advanced features that others don't. Some of the selections are specifically made for the cold winter months coming soon, so they will provide you with additional features that will keep your feet nice and toasty--all without sacrificing the overall breathability of your feet while you wear them.
Additional features here also refers to how the socks are constructed. This includes the material that the socks are made of and the sizes the socks are available in. If a sock has special care instructions, this is also considered and noted. Keep in mind that to get the most of your socks you will need to wash and care for them appropriately.
All in all, before you buy your next pair of Drymax socks, make sure you get the model that offers all of the features--and this includes advanced features--that will work for you and cover all of your needs. Altogether, they should be really comfortable, breathable, durable, and functional for your needs.


Size
Socks are not a one size fits all clothing item. If you have a small or large shoe size, make sure that the socks offer specific size options that will fit you. If there are multiple size options, double-check what shoe sizes the sock size correlates to. The best option would be to go into a store and try them on before you buy them--especially if you have never used this brand.
However, if you have to purchase your socks from an online retailer, make sure you take a look at the sizing chart and measure your feet. This is especially important for those of you who fall in between sizes because you don't want to end up with a pair of socks that are too small or too large for your feet.
Keep in mind that the best Drymax socks for you should fit you perfectly. It doesn't matter how great the socks are if they don't offer everything you need in terms of features and comfort. Make sure to get the best option for your needs and definitely make sure that you purchase the right size from the get-go.
Frequently Asked Questions
q:

Are these socks sold individually or in packs?

a:

Many Drymax socks are sold individually, not in multi-sock packs. If you are calculating a per stock price to determine if you want to purchase a specific pair, make sure to see how many socks are being offered at that price.
q:

What additional features help eliminate sweat and blisters?

a:

Drymax socks are designed to help keep your feet dry, which reduces your chance of getting blisters. However, many Drymax socks are engineered to offer additional protection. This may include added cushion in blister-prone areas. If you frequently suffer from blisters, it makes sense to find socks with the most protection possible.
q:

What sizes are the socks available in?

a:

When buying running socks, sizes are extremely variable. Some "one size fits all" socks come in either women's 5-10 or women's 6-11. If you are at the high or low end of the spectrum, size 5 or 11 for example, it can be difficult knowing what size you need. Make sure to review the sizing chart and read at least 3-4 reviews to see what people had to say regarding sizing to help you get the best fit.
q:

What cut/length are the socks?

a:

Drymax socks are available in many different styles, cuts, and lengths. If you want longer socks, opt for crew models. If you don't like your socks to stick out above your running shoes, no show socks are the way to go. Just remember that no show socks offer less blister protection for the top of your heels.
q:

How often do I need to replace Drymax running socks?

a:

Just like your running shoes, running socks should be replaced after 300 to 500 miles. Since you likely have multiple pairs of socks that you rotate through, you should be able to keep each pair longer than you can keep your running shoes. Just make sure to toss any socks with holes or that have become very thin, as these will no longer offer you much protection.
q:

Can Drymax socks impact running performance?

a:

Yes! If you run in a 100% cotton sock, your feet become wet with sweat and you're more prone to blisters. Even the best Drymax socks keep your feet more comfortable and healthy, so you can run longer and more often.
Subscribe to our newsletters