10 Best Nike Running Jackets Tested in-depth

1
Searching for Nike Running Jackets? Take a look at the top rated jackets of 2018, Pros & Cons and what to be aware of before buying them in a store!
A new running jacket is not a decision that should be weighed lightly. Nike is a reliable brand with a large selection of reliable jackets for you to choose from. A runners jacket will serve a variety of needs. Protecting the runner from inclement weather and keeping them warm; Also serving as vessel for transporting things a runner may have use for. Whatever your needs, we are certain there is something on this list for you.
Nike Tech Hypermesh Windrunner

Our rating
100% Polyester + Machine Washable
Price:

See Here

Nike Impossibly Light

Our rating
Lightweight Nylon Fabric
Price:

See Here

Nike Aeroloft

Our rating
Decent protection from elements
Price:

See Here

10 Best Nike Running Jackets
1. Nike Tech Hypermesh Windrunner (men's)
A lightweight layered jacket that will
keep you warm
, but has very well hidden ventilation areas to keep sweat away.
Expand to see more
Looking for that jacket that keeps sweat away? This jacket has holes under every overlapping layer that will help ventilate and keep sweat away.

Every runner needs running jackets that provide reflective components so others can see them coming. This jacket has reflective on the drawcords to enhance visibility.


Conclusion:
This is the jacket that has everything you need while you run. You'll stay warm, dry, and sweat free. The ventilation components are cleverly hidden among the layers of the jacket in the areas that you need it most.
Fleece-lined hood
Reflective
2-way zipper
side pockets
Ventilated
Wind & Water Repellent
Could be considered expensive.
2. Nike Impossibly Light (women's)
A women's light but durable jacket that can fold up into your pocket and has a bungee so you can carry it easily on your run.
Expand to see more
Don't like having a huge jacket to carry around with you everywhere? This one is perfect as it folds up and packs right into its own pocket and if you're hot when you run you can carry it with its easily accessible bungee handle.
If you are a runner you want protection from inclement weather. This durable jacket will shield you from the wind & water because it is wind & water resistant.
Conclusion:
A lightweight women's jacket that will keep you warm in inclement weather. You can
pack up & go
with its easily pack into its pocket feature which also allows you to carry it with a bungee strap. You'll be comfortable and have sufficient reflectivity so others can see you when you run.
Jacket folds up into your pocket & a bungee so you can carry it
Hood
Durable
Stretchy arm material
Wind & Rain Resistant
Reflective
Could be considered pricey
3. Nike Aeroloft (women's)
A women's lightweight jacket that will keep you warm while providing the right amount of breathability and repelling water.
Expand to see more
If you are a runner you want protection from inclement weather. This jacket will provide you with ample protection from the wind & water since its water repellent and has the proper insulation.

There's nothing worse than coming back from a run all sweaty. This jacket has the desirable Dri-Fit fabric that will help keep sweat away and provide ventilation where you need it most.

Conclusion: When colder days are approaching and you still want to get your run in this jacket will keep you warm and provide the proper ventilation to keep sweat away. If you run early in the morning or late in the evenings this jacket has reflective features that will allow others to see you.

Ventilation
Insulation
Water Repellent
Stretchy sides
Reflective
Side Zip Pockets
4. Nike Shield Impossibly Light (men's & women's)
Expand to see more
If you want to run without feeling like you have a jacket on you need to take a look at this jacket. It has a lightweight, hence the name (impossibly light) quality to it, which will allow you to perform at your maximum running speed.

If you are a runner you want protection from inclement weather. This jacket will provide you with ample protection from the wind & water as its resistant to these conditions.

Conclusion:
This is the jacket that will not feel heavy on you when you wear it allowing you to maximize your running. It is durable and will hold up to inclement weather while providing reflective aspects so others can see you while you run.
Water & Wind Resistant
Durable
Hood
Reflectivity
Snap Side Pocket (men's)
Adjustable Hem
Packs into your pocket
Could be considered pricey to some.
5. Nike City Bomber Women's Running Jacket
Classic Style and Comfort.


Nike City Bomber Women's Running Jacket.


A style with historical roots and tradition, this solid fashionable icon jacket is designed to give lady runners comfort and protection on those dismal rainy or windy days.


Durable perforated fabric in a very cool sleek design which boasts individuality, ladies with this jacket you get great lightweight properties and top rated breath-ability, while you run stay dry, stay protected and look great.


When you're not out running, wear this show piece jacket socially, the design fits in for all occasions.
Expand to see more
Lightweight and Breath-ability.
Excellent high performing
Dri-FIT Tech
ensures you stay dry when out running in the elements and comfortably warm and protected.
Check out the well styled Low set profile bladed collar, it's tailored to present a streamlined profile, for freedom and flexibility of arm movement/motions the
Raglan sleeves
allow comfortable motion.
Discretely designed into the cuffs for ensuring solid fit and no possibility of the sleeve riding up the arm, you can slip your thumbs into the thumb-holes while you run.
The jacket has strong consistent durability qualities through the well placed and discrete bonded seams, the jacket looks good, feels good and performs admirably well.
For further freedom of movement the fabric has stretch qualities through the blending in of 12% spandex with the weatherproofing durable Dri Fit polyester at 88%, the jacket can be put through a washing machine and emerges ready to wear.
Cost.
A good affordable price for a jacket which is great for running in the elements and can also be worn socially.
Pros
Comfort and protection
Stay dry, stay protected
Dri Fit polyester
12% spandex
Raglan sleeves allow comfortable motion
Very stylish jacket
Cons
This jacket is only for the ladies.
6. Nike Dri-Fit Thermal Full Zip (men's)
A lightweight men's full zip up jacket that will keep you warm while keeping the sweat away.
Expand to see more
There's nothing worse than coming back from a run all sweaty. This jacket has the desired Dri-Fit fabric that will help keep sweat away and keep you feeling fresh.

It's soft & comfortable so you may find yourself wearing it even when you don't run. Plus, it has side zip pockets so you can store your necessities (music/cellphone) in them.

Conclusion:
This is a soft, comfortable jacket that will keep you warm while keeping the sweat away. It will allow others to spot you as it has reflective areas on the jacket, and you'll be able to store a few items in your side pockets.
Dri-Fit fabric helps keep sweat away
Soft & comfortable
Reflective components
Pockets on side zip
7. Nike Stadium Men's Running Jacket
Nike Stadium Men's Running Jacket
Swift Moving Style With Comfort.
This jacket offers the appearance of
a stylish track sui
t, comfortable, a popular and familiar style with good water resistant capabilities.
The tailored cut of the jacket allows great flexibility for body movement without giving up its ability to keep out cold droughts of wind.
You can wear it for running or an everyday piece of cooler weather clothing, offered in an interesting choice of colors.
This jacket deserves to be included in your running kit, read on and see why this could be your next purchase.
Expand to see more
Lightweight and Breath-ability.
The
DriFit
tech designed into this running jacket is tried and tested and very popular with runners, at the chest and on the shoulders where the main force of rain hits a runner, you find the paramount protective qualities defending you.
Though the jacket is light weight it is also durable and offers a high level of comfort, the
Raglan sleeves
system ensures a broad range of motion and flexibility.
Designed very discretely and effectively into the cuffs is the proficient
Flyvent
system which while serving for further flexibility it also provides light weight ventilation qualities.
Sturdy pockets are built into each side of the jacket so you can stow away your possessions and zip up for added security.
The jacket body is constructed from water resistant Dri-Fit Nylon blended at 81% with 19% spandex and the jacket overlays are 100% pure nylon which offers very secure defense against water penetration.
Machine washable.
Cost.
Nice price, the jacket is well within the affordability range and represents good value for money.
Dri-Fit Nylon
Dri-Fit tech
Raglan sleeves system
Flyvent system
Good protection against the elements
Comfortable, stylish and durable
Some runners prefer more of a jacket appearance than a track suit style
8. Nike Shield Flash
The Nike Shield Flash is a smart choice for the runner who is more likely to run after dark. It provides the wearer with warmth and visibility, two must haves for night running.
Expand to see more
The Shield Flash keeps its runner warm and comfortable, its polyester build resistant to accumulating uncomfortable dampness.

A large portion of the Shield Flash is reflective so that the runner is visible in both darkness and inclement weather.

Conclusion:
The Nike Shield Flash provides is lightweight and comfortable, making it easy to run in. The Shield Flash has a durable build that will last, making it a worthwhile investment. All of these noteworthy qualities come for a price that is comparable to other available Nike jackets, making this jacket worthwhile choice from this list.
Ultra Bright Reflectivity
Comfortable
Durable
Lightweight construction
9. Nike Zonal AeroShield Men's Running Jacket
Nike Zonal AeroShield Men's Running Jacket
TARGETED BREATHABLE PROTECTION
The bad weather elements are kept out of the
Nike Zonal running jacket
through Nike's tech in the form of AeroShield which is strategically built into the jacket in targeted zones, sweat will evaporate, excess body heat will flow out while you remain protected from the rain and the chilled wind.
This is the
men's version
with very similar features to the ladies version, a great addition for a his and hers running kit.
Expand to see more
Lightweight and Breath-ability.
Three layers of protection, the main tech is in the middle layer consisting of thin electro spun Nano-fibers resulting in an ultra light breathable protective layer which allows sweat and body heat to exit from the jacket.
The upper back, chest and hood are the innovative Nike
AeroShield
tech
Protection.
Great designing, the lower half of the jacket and the arms are constructed from
Hyper-Shield
fabric a Nike innovation which protectively blocks rain and wind.
Fitted with sealed seams and with Aero-Shield tech designed into the hood, upper back and chest, this keeps you the runner protected from harsh weather.
Secure side pockets with sturdy zip features safely protect your cash, ID, phone while you are running through the rain and further moisture protection the inner pocket lining is mesh to ensure air flow.
Features.
Stylish water
protective hood
, rain brim and elasticated toggle for secure tightening.
A fabric-welt protectively covers the front zipper.
Airflow vent designed into the back of the jacket, the pleat contours for the female shape.
The entire jacket is 100% nylon and you can machine wash the jacket regularly without any effect on its performance.
Cost.
A good protective jacket for Ladies and the purchase price is affordable.
Secure side pockets with sturdy zip features
Hyper-Shield fabric
Three layers of protection
Hood
Comfortable and protective.
This jacket is only for men.
10. Nike Shield Jacket (Women's)
Expand to see more
The water repellent material will help keep you dry. While it won't withstand a downpour of rain, if you are out running during light rain or hard wind it will work wonderfully. It will also keep you warm with the collar that goes up to your chin.

If you run at night or in the early morning hours you know how important it is that others will notice you. This jacket has Reflective components that will help others to spot you.

Conclusion:
This is a women's lightweight jacket that is perfect for hard winds, and light rain. It has features such as a removable hood and an adjustable hem that will allow you to have a more comfortable run. No jacket is complete without reflective components that will help others to spot you.
Water repellent material
Keeps moisture out
Removable hood
Zip pockets on side
Reflectivity
Does not withstand hard rain
Can be deemed as Pricey
Why do we run, come rain, snow, high winds, warm sunny days, hot scorching days, challenging competitions?

We all love to regularly run, the benefits are both psychological and physical, we can see and feel the physical benefits and the same can be said about the psychological benefits. A person who feels psychologically healthy is a person who feels better, eats better, takes more care of their own personal appearance and has positive social interactions and tends to live longer.
After reading our criteria for reviewing Nike running jackets, take a look at our follow on article, The Ten Psychological Benefits we get from running. Did you know that running can make you smarter?
---
Our Criteria For The 

10 Best Nike Running Jackets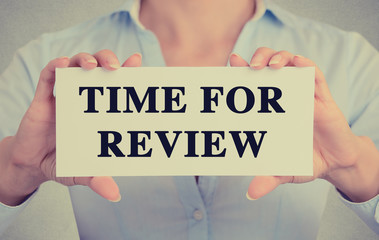 Our criteria factored in that people of all ages like running  clothing for -//- children –//- teenagers and adults. We all have our own perceptions about when the weather is ok for a run and when we should give it a miss.
Some factors remain constant with regards to exposing ourselves to the elements, we must be comfortable, protected, wear breathable clothing and not place ourselves in danger. As much as we love running, to go running on a very hot day in a challenging environment can result in dehydration and serious body fatigue, when you are dehydrated your immune system drops, your body ceases to function properly, you become disorientated, this can bring on an eventual collapse of your entire system. Any such problems can be easily prevented by ensuring you have access to water, protective comfortable clothing which allows your body to regulate its temperature and if needed, protects your skin from prolonged exposure to the sun.
Running in the rain and wind can feel exhilarating, there is something about running in challenging elements which can feel exciting. However, prolonged exposure to cold rain or wind deregulates your body temperature, your immune system takes a negative knock, your muscles do not perform, you lose flexibility and focus this is a near perfect physical environment for your body to be invaded by bugs, germs or viruses, in short you can make yourself ill.
All problems can be prevented simply through wearing the right type of protective clothing, you need protection from the chilling rain and wind and this will enable you to safely enjoy your run.
When we wear protective clothing we want to look good so we do want clothing which looks stylish while also functional.
We looked closely at the jackets to ensure they provide:
We wanted to know how the jackets provided protection?  Obviously the first points to look at are which materials were used in making the jacket and do those materials defend you by keeping out water penetration or do the materials allow water logging to occur and let water reach your body.
For added protection are the materials treated with any form of additional water protective qualities?
Treating the surface of a fabric with a water resistant compound is an ideal way to further protect from water penetration but does such treatment hinder breath-ability?
We looked at best moisture wicking capability and how this was approached through features such as under arm air vents or mesh panels with moisture wick capability.
We considered how tightly woven the fabrics actually are, a tight weave will mean more defense against water but does the weave reduce the ability for the fabric to breath?
With regards to the features built into the jacket, we looked at the purpose of the feature and how it worked in functional terms to provide comfort and protection?
Was the inclusion of a particular feature simply a gimmick or does it has realistic purpose in terms of functionality?
We noted the high use of synthetic fibers and this connects to an efficient protection against water.
Functionality was in some of the jackets, further enhanced through the inclusion of spandex woven with nylon, this means that the material has extra stretch which serves to give the runner more physical flexibility.
FIT is an important factor because if overall FIT is good then the runner has comfort and is not distracted by the problems which result from a badly fitting jacket, FIT also contributes towards keeping the upper part of the body better protected from the elements, especially in the case of wind and driving rain.
We wanted to know if FIT gave a protective body hug but also loose enough to allow air circulation within the jacket?
How functional is the jacket in terms of allowing a natural airflow within the jacket but also letting out excess body heat through mesh or vents,?
We found that the jackets offered features such as under arm vents or vents built into the back of the jacket to let out body heat while also promoting air flow within the top.
We looked at the use of draw cords, especially for the hood, wrist and waist in order to block cold inwards air flow which would result in the body becoming too cold.
Thumb holes in sleeves were an appreciated innovative feature because these allow the runner to comfortably secure the jacket sleeve which running and this prevents the sleeve riding up the arm and exposing skin to the cold and wet elements.
We examined the style and number of pockets built into jackets, are the pockets streamlined into the contour of the jacket? Are the pockets large enough to carry needed important items and how secure are the pockets? We noted that the two methods for securing pockets were zip fasteners or draw cords.
Comparing weight between the different jackets proved to be very interesting, ultra light weight jackets made from tightly woven fabrics are easy to carry, there are even versions which can be folded up and carried in a pocket. Something that was very clear is that the lighter the jacket, the less functional features to be built into it, this is because more features require more materials or at times different types of materials and pockets all of which add to the weight factor.
Style is an important feature for running jackets, we want protection but we want style included into the protection because we want to look good. We looked to see if the inclusion of styling had any negative impacts on weight, protection and functionality.
Cost. Our final criteria for consideration was cost, in this world we have the expression "you get what you pay for" and we are pleased to note in the case of Nike jackets that this expression is not entirely accurate. Many of the jackets included innovative design, protection, light weight and functionality without overly pushing up the cost of the jacket. The cheapest type of jacket was the style which can be folded up and kept in a pocket, as the features in the jacket increased it seems acceptable to pay more, yet all of the jackets remained true to durability, protection and comfort regardless of the price.
And Now Some More Interesting Stuff…
The Ten Psychological Benefits we get from running.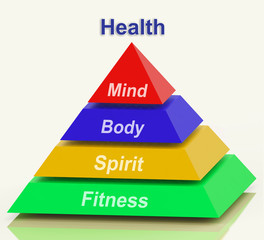 Reduce anxiety. Having anxiety problems and taking medication to help deal with it? Have you ever considered going for a good solid enjoyable run instead? Running a beautiful trail run is beneficial, take in the birds, animals and wide stunning choice of plants, your mind will drift away from those constant worrying problems which influence your life. Blood circulation is running at a healthy rate, pumping oxygen and nutrients around your body and feeding your brain, endorphin are released for a feel good factor and most importantly your mind and body are becoming balanced.
Retain a good memory capability. Do you get those moments where you get frustrated with yourself for forgetting things which you should usually remember?  The beneficial reasons are complex and here is why in the simplest possible terms, your brain will get performance boosts resulting from running exercise. For those of you more into technical s this means a performance increase resulting from enhanced cognitive ability and beneficial plasticity through CREB-AKT -BDNF nuero signalling.
Slow down the aging rate for your brain.  Scientists did a study, they wanted to know what best slows down aging for the brain? Two possibilities were looked at, brain games which exercise your brains cognitive abilities and problem solving or regular physical workouts. I imagine while you are reading this you are betting it must be brain games? The results of the research showed that regular exercise is more beneficial for slowing down the aging of the brain.
Improve your ability to learn.  Read any good learning books lately or are you going to evening classes in the desire to improve your chances of learning more? If you are than you're on the right track but you need something more. a report in 2007 found that exercise increased your ability to acquire more new vocabulary and remember new information. How and why? Its all about brain chemicals and transmission, exercise  is great for boosting your nuero-transmitting ability through catecholamine and neurotrophics derived from the actual brain. Does this means that the students that were great at sports in high school were also top grade scorers in exams?
Beat depression. A study found that good solid exercise was as a good if not better than attending psychotherapy sessions. in particular RUNNING was found to greatly reduces the symptoms of depressions. Have you ever felt down, a bit frustrated and negative and you slung on your running shoes, took a good run and came home feeling more positive? Yes you have, you know it's true. Now a study agrees fully with you.
Be more creative.  a British research project in 2016 found solid links between running or other exercises which clearly led to an increase in creative capacity, this study covered a lot of test subjects and the findings were based upon productive evidence, in other words the results were substantiated and clearly true.
Get a better feeling of Self-esteem.  This is something we all want right?  A test group of girls were subjected to a PACER study in which they were asked to run a number of laps regularly, the finding culminated in the study stating that regular running absolutely boosts up Self-Esteem.
Forget a desire for junk food and naughty drugs. Venderbilt university completed a study in which regular exercise (running) not only resulted in a marked down ward interest in unhealthy food and cravings for illegal drug substances, the test subjects also showed an increased interest in more natural healthy food such as fresh fruits and vegetables. Think about this next time you go for a run and think about swinging by your local burger store.
Heal your brain after substance addiction. A results of a study presented via the Synapse journal were very interesting,. Even those people that had been addicted to serious drugs such as cocaine and meths were  found to be going in a direction of recovery through participating in regular exercise. Why? To put it in straight terms, bad drugs bring down the brains ability to produce serotonin and dopamine and even phases out the receptors for these within the brain. You need these functions in your brain to feel normal and fine, regular running or other solid exercise will re balance these functions in your brain.
Healthy Body equals Healthy Mind. We have all heard this expression before, however it does appear that if you keep running and exercising that your healthy bod will work towards keeping your mind healthy. It seems you can't really have one without the other.
FAQ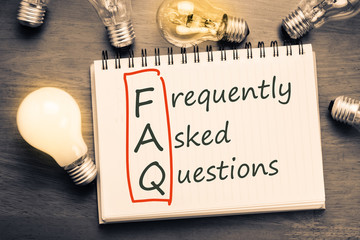 Q: Which is best for a running jacket, synthetic or natural fibers?
A: Synthetic fibers have much better qualities for protecting against water penetration and water retention. Fibers made from cotton, velvet or wool are known to actually absorb water and hold it. If your wearing running clothes the last thing you want are fabrics which will let water reach your skin and hold water against your skin. Before the days of synthetic fibers, athletes  wore natural fibers and had to go through a process of gradually cooling down because sweat had been retained in clothing and if they immediately removed the clothing the body would cool down too quickly and they could become ill. The cool down period after rigorous exercise still applies bit is is less pronounced.
Q: What types of stuff should I carry in my jacket when out running in hostile elements?
A: Certainly you first need to choose a running jacket which has pockets which will not only secure your stuff but protect it from the elements. You can carry pretty much anything that will fit in a pocket, your phone, key, money but keep this thought in mind, we have yet to invent a fabric which can be worn as clothing and use it for running while knowing it is 100% waterproof, nylon comes very close but eventually in very heavy wet conditions water will find a way in, via seams or loose fits.
Q:What sort of synthetic fiber would provide the most flexibility for a running jacket?
A:It's probably best to look into a jack made from a Nylon-spandex blend.
Q: Which is better, draw-cord or zip fastener?
A: A zip fastener gives good security but only as long as the zip stays solid, the trouble with zip systems is that they can fail but while they are working they are protective and secure. Draw-cords are easy to use and offer security, unless they work themselves lose. the choice is really a matter of personal preference. The ideal choice is a combination of both and some running jackets do offer this.
Q: I bought a running jacket from my local market, within minutes of running I am sweating buckets even in cold weather, why?
A:It is important whenever inspecting your purchase to make sure the product is equipped to suit your needs. In regards to jackets, that means checking that the jacket is properly ventilated. If you are unsure of the specifics, Runnerclick has the information available for you. You don't need to buy a name brand, per say, but oftentimes name brand gear is better equipped to deal with specific needs.
Q: Whats the most effective and basic natural air ventilation system for a running jacket?
A:The air ventilation system that we recommend is the zip system. It allows you to adjust the air flow of your jacket, controlling how much of the cooling outside air is coming in and how much of your own body heat is leaving.
---
A few great sources:
Subscribe to our newsletters