Best Lightweight Running Shoes Reviewed
last updated
Sep 26, 2018
The weight of a running shoe can make or break some runners, especially for long runs or at a competitive level.
I recall one of my first very enduring trails runs some years ago. I had never read any online reviews about which shoes to wear for the run, in fact at that time I was more inclined to judge based upon the price of the shoes and how stylish they looked. I paid a high price, the running conditions were ultra muddy, the shoes were very heavy and slowed me down, my legs felt like they were carrying dead weights and things got worse. The shoes picked up layers of clinging mud and no matter what I did I could not perform to my full ability. Then the shoes became wet as they had pretty much zero protection against the wet. I should have finished in the first ten out of about one hundred runners but I ended up walking the trail and forgetting about any chance of being part of the high end of runners to complete the 5km run.
I've learned a lot since that race, for me, the visual style of a shoe is way down the list of priorities though I still like a stylish looking shoe.  As I have developed my running portfolio, I understand that researching and reading reviews for how to choose a good pair of running shoes for a particular style of running is very important.
4
Researched Sources
608
Reviews Considered
10
Hours Researching
20
Products Evaluated
Comfort
Stability
Weight
Durability
Price
Style
By Default
In Depth Review Top 10
New Balance Zante V2
Hoka One One Cavu
Adidas Adizero Boston
Mizuno Wave Hitogami
On CloudFlow
Nike Flyknit Racer
Puma Faas 1000
XIDISO Air Cushion
Nike LunarEpic Flyknit
Skechers GOrun Forza 3
Table of contents
Criteria Used for Evaluation
Other Factors to Consider
Frequently Asked Questions
Sources
Criteria Used for Evaluation

Stability
According to most runners, shoes with higher motion control or stability are perfect for long-distance runners and heavier runners alike. This will help with the durability and ensure the runner that materials that are responsible for cushioning and shock absorption hold up under additional weight or loner runs. Our guide is sure to mention this when providing additional information on the listed footwear. Lightweight running shoes are more than capable of giving runners the motion control and stability they require.

Comfort
Another myth that exists in the running world is that lightweight running shoes can't be comfortable and properly cushioned. Nothing could be further from the truth, and our selections are here to prove that point, with an exclamation mark! Our readers will find that running shoe manufacturers have developed smarter ways to cram cushioning in a lighter overall unit. We will give you all the details on foams, gels, and composites and what they mean for your cushion levels. There are some very highly rated cushioned lightweight runners on our list.

Value
Be wary of review sites that simply offer a "most expensive" list without taking important factors into consideration, especially for lightweight running shoes. It's a performance-based market segment, and some sites like to capitalize on that fact. We strictly looked at tester feedback and quality materials when making our selections. While lightweight running shoes are typically a little pricier, it's possible to provide our readers with the most value for their dollar. We will also supply a list of considerations to ensure that our readers don't "buy more running shoe" than they need for their specific requirements.

Durability
All running shoes, no matter what brand name should be replaced after three hundred to five hundred miles. However, some lightweight running shoes may have less of a lifespan because of materials with less durability.
It's important to remember that even if the shoes look like they're in good visual condition, the amount of wear on the outsoles and midsole fit can significantly lose their integrity beyond three hundred miles. Most seasoned runners keep a detailed journal with the approximate mileage and time of ownership of their running shoes. You're not just making an investment in your footwear, it's also an investment in your health and safety.

Weight
In this case, you're searching for the most fitting pair of light shoes so weight is obviously a huge factor. With lighter weight comes the need to more attention to detail when putting the product together. Today we see many models which move away from the traditional stiching, and show more heat welding and synthetic materials. As long as you can expect durability from them, you should have no problem find something that weighs as little as you want, withing reason of course.
The fact is, even many of the heavier models out there are still much lighter than the lightest shoes were a few years ago.
Expert Interviews & Opinions
Most Important Criterias
(According to our experts opinion)
Experts Opinion
Editors Opinion
Users Opinion
By Default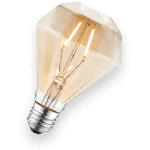 How important is more support for you?
You might find that when you start digging into extremely lightweight shoes, when the weight goes, so do certain parts of the shoe, in most cases. If you need a lot of support, or even more cushioning, it will become a little more difficult to find a perfect choice that is also ultra-lightweight.
A little more about durability.
Just because a shoe is super lightweight, it doesn't mean that long-term quality has to be sacrificed. Pay extra attention to the overall construction of the shoe. Look for signs that the construction is intended to last.
Although the use of heat welding and no-stich overlays has seemingly taken over, still look for the high-stress areas are stictched or well connected.
Other Factors to Consider

Shock Absorption
Most novice runners make the mistake of choosing one pair of "do it all" running shoes. This is a mistake for several reasons, but it's a bigger mistake when you're choosing lightweight running shoes. Remember that running shoes that are non-trail rated can be dangerous when encountering loose pebbles or stones, jagged rocks, and muddy puddles.
Trail runners are purposely built to give added traction for outdoor surfaces, foot protection from sharp edges, and waterproofing materials for inevitable puddle splashes. Additionally, road running shoes will not last as long if taken out on technical trails that they are not suited for. Make sure that your selection matches the terrain that you plan to run; our guide has excellent choices for outdoor runners.

Protection
If you suffer from Plantar Fasciitis or other forms of foot conditions, buying shoes based on looks or trends might make your condition worse. Lightweight running shoes are a good option because they are better for your foot health than their trendy "barefoot" running counterparts. You need a drop off that will absorb shock and provide your heel with protection. Runners do not get that with flat-soled running shoes. We have provided selections with great style and design that look great while providing runners with the protection and performance they need.

Terrain
Most people associate this category of running shoes with choices that limit you to the treadmill. It's easy to forget that lightweight running shoes are available for all terrains, and with such a wide selection to pick from, there's no need to settle. For outdoor enthusiasts and trail runners, we've selected some great options with tough uppers and rugged outsoles that can handle anything that Mother Nature throws their way.
Tester feedback demonstrated that lightweight footwear can make quick work of outdoor running and provide a better overall experience. Our goal was to provide selections for all surfaces and running conditions.

Breathability
It's important to keep in mind that the breathability of running shoes isn't just an important factor for runners in hotter climates. Most runners report that they "run hot" on longer runs and that it starts to cause significant discomfort for them. This is why it's crucial for all runners in terms of comfort and moisture control. Nothing will take the wind out of your sails faster than a wet, sweaty running shoe during the last mile of your run. We listened to what testers had to say about the ability of the footwear to wick away moisture and control temperatures to eliminate hotspots. Runners agree that a light and breezy running shoe can make all the difference in the world.
Frequently Asked Questions
q:
I've got a "lucky" pair of running shoes that I use on all marathons, can't I just keep using those?
a:
Not a great idea. In fact, the only thing "lucky" about them is that they haven't caused you an injury yet. Lightweight running shoes are great for marathons and long distance running, but they need to be replaced. If you've passed the three hundred mile mark, take a look at the outsoles for excessive wear. Also, listen to your body. If you no longer feel the same cushioning and support and your impact is hard, it's time to replace.
q:
How do I know if I have a good fit?
a:
First, know this: department store fit is NOT great running fit. Quite simply, you need to run. As you run you should be checking for stability, cushioning, and comfort. Remember that seasoned runners never buy their running shoes from a department store for good reasons. Higher markups and no help with authentic running needs. With today's online buying and returning convenience, you have the ability to test out footwear in the real world.
q:
How do I know if I need more stable footwear?
a:
Try standing on one foot while you have no shoes on. Do you feel that your foot is moving a lot and struggling to keep your body balanced? If so, make a running shoe selection that offers higher stability. This will help keep your gait consistent.
q:
I'm planning on going out on a non-technical trail; what should I look for in my running shoes?
a:
Grip and protection. What's offered on our trail rated selections are more than adequate for some uneven terrain with minimal debris. Some things to consider: they will get dirty, especially the breathable upper fabric. Another consideration: if you're going to encounter hazardous debris (such as jagged rocks), you may want to go with a trail runner for safety's sake. Look for selections with rock barriers and toe protection.
q:
Lightweight racers feel great, can I use them all the time?
a:
That is not recommended. Lightweight running shoes are great for competitions and interval training. They are also the shoe of choice for gym workouts and short training sessions. However, they should be an individual tool in your toolbox of specific running shoes. Putting too many miles too often on lightweight runners will decrease their lifespan and cushioning levels. If you plan on hitting the road for back to back days, consider buying two pairs to allow their cushioning and support materials to "spring back" from prolonged wear.
Subscribe to our newsletters