Best Lightweight Running Shoes Reviewed
last updated
Oct 13, 2019
When looking for the best lightweight running shoes you may run into some trouble narrowing down since there are so many different selections to choose from. If you are an avid runner then you may want a pair of lightweight running shoes that you can use to train or even for your competitions.
Lightweight shoes can be just as supportive, comfortable, and breathable—and contrary to some popular belief, they don't have to be
minimalistic
or barefoot running shoes. Instead, they are just like any other running shoe you have grown to love, just lighter in weight.
So, when looking for the best lightweight running shoes you won't have to worry about sacrificing a thing. We spent hours researching and reviewing the best of the best for you, so check our list of the top 10 best lightweight running shoes and everything they have to offer!
Enjoy our picks!
In a Hurry? The test winner after 10 hrs of research

New Balance Zante V2
Why is it better?
X10 carbon rubber is highly durable
Very, very lightweight
Minimalist features make for increased flexibility
Cool color combinations
In a
Hurry? Editors choice:

Test Winner: New Balance Zante V2

2
Researched Sources
2k
Reviews Considered
10
Hours Researching
15
Products Evaluated
Stability
Comfort
Value
Durability
Weight
By Default
10 Best Lightweight Running Shoes







X10 carbon rubber is highly durable
Very, very lightweight
Minimalist features make for increased flexibility
Cool color combinations
It's no mystery why the New Balance Zante v2 won Runner's World Best Buy Award. According to testers, these incredibly lightweight and sleek running shoes takes the platform to a new level of performance. Featuring New Balance's Fresh Foam cushioning, nothing is sacrificed in this near-perfect running shoe.
Read more
Stability
As far as stability goes, this running shoe is perfect for those of you who are more neutral runners--however, if you need serious stability you will find this one won't work out for you.
Comfort
Although these are low profile, minimalist running shoes, they do provide a great amount of comfort. The Zante v2 is a good option for those who want a minimal sole without going to a barefoot type running shoe.
Value
These are a great choice for beginners and pros alike and are one of the best shoe models out there for runners just like you! And, although they are a little pricey, you will find that they are well worth the cost!
Durability
The long-term durability of these shoes seems to have issues for some. They may not be a great choice for heavier runners. They can also be a little expensive, depending on where you shop. Amazon has them for a bit less, but they still aren't cheap shoes.
Weight
Incredibly lightweight, this running shoe provides you with additional cushioning without weighing you down, so make sure you at least try them on if you can get into a store to see how lightweight they really are.






Extremely lightweight
Perfect for wide feet
High marks in breathability
Testers reported high feedback levels
Not only are these shoes attractive in their minimal design and focus on the bold looks, but they're flexible and light in their minimal construction. The asymmetrical design fits the foot anatomically and securely while flex design bends with the foot naturally. Many runners also lauded their durability, which can be a rarity when it comes to lightweight racing shoes.
Read more
Stability
These feature an EVA insole, soft inner lining, the midsole which offers great lightweight cushioning and great shock absorption. The very obvious flex grooves in the sole give the shoe some excellent flexibility, which in turn allows good responsiveness, helping with the shoe's overall stability during use.
Comfort
As far as comfort goes, these running shoes are incredibly comfortable and offer a comfortable secure and secure fit and optimal flexibility so you have a full range of motion with each and every stride.
Value
Usually the reputation of Adidas' shoes tends to cost quite a bit; however, you can find these fairly decently priced, especially on Amazon.
Durability
The strong reputation of quality follows through into this product by Adidas. These shoes feature a solid torsion system for integrity, they are simply well constructed functional running shoes that will see you comfortably through your run.
Weight
These shoes are designed for speed, so it is no surprise they are incredibly lightweight--so if you want to something that will help you on race day this is the way to go..






Lightweight design
Exceptional comfort
Durable rubber sole
Expensive compared to others
At 7.7 ounces, the Hoka One One Cavu running shoes are among the lightest options available. They are great for short and long distance running and provide additional cushioning for maximum comfort.
Read more
Stability
When it comes to stability, these running shoes are perfect for neutral runners--but they definitely are not a good option for runners who need a ton of added stability.
Comfort
These running shoes are exceptionally comfortable--and not just because they are lightweight. They utilize thick foam for their comfy cushioning and mesh for maximum breathability.
Value
If you want a pair of running shoes that will meet all of your needs and that will hold up to even the most rigorous of workouts and training sessions, then these are the shoes you will want to be wearing. Although this product is a substantial investment, it is worth the cost when considering its quality and performance capabilities.
Durability
These shoes are durable and feature a rubber sole and synthetic mesh. These run from moderately priced to expensive depending on what color and style you go with. They are stylish and fun to wear and also are made to last and hold up to the wear and tear of daily use.
Weight
At less than 8 ounces, these running shoes are really lightweight and designed for those of you who need an effective lightweight pair of running shoes.
X10 carbon rubber is highly durable
Very, very lightweight
Minimalist features make for increased flexibility
Cool color combinations
Tight fit and a little small for some people
It is really hard to criticize Mizuno Wave Hitogamis. They've got a fantastic and modern design. They're affordable. Most importantly, they've been endorsed by ultra-long-distance runners as well as short distance runners as highly effective.
Read more
Stability
If you are a neutral runner, you will find these running shoes are perfect for neutral runners but don't work for runners who have more serious stability and support needs.
Comfort
The Hitogami has a really narrow fit, too tight at the top when compared to other Mizuno shoes. However, for those who find that they fit properly, these shoes offer some pretty good comfort after broken in.
Value
These are a little more affordable than some of the other options on our list--however, you need to make sure it fits in your budget because they are not necessarily really affordable.
Durability
Quality construction offers a decent amount of durability under consistent use. Although the price varies a bit depending on where you look, Amazon usually has these available at an affordable price.
Weight
The Mizuno brand is respected in the running world, and for good reason. Slip-on the Waves for training on the treadmill or race day; either way, you'll be comfortable, fast, and satisfied with your results.
Good selection of colors
Springy and nicely responsive
Good durability when used in the right context
Lightweight FlyKnit material
Terrific breathability
A bit narrow for a few runners
Some report sizing inaccuracies
A shoe appreciated by neutral runners, you get style, security, and comfort with a one unit-shell upper which is knitted together and offers good breathability, the material has a stretch factor to enable an adaptive FIT combined with nice support.
Read more
Stability
A one-piece knitted upper offers nice breath capability, gain a sock-style FIT with this stretchable upper which allows flexibility, this means a comforting FIT with good foot support, a low profiled tongue lends towards more comfort.
Comfort
The Flyknit Racer shoe remains true to size. A good choice of sizes covering what is wanted by runners. The heel, mid-foot and forefoot areas have medium measurements. The shoe comfortably accommodates those with narrow-to-medium foot dimensions.
Value
Quality comes with a nice choice of colors, a shoe which gives a high-quality sock-style fit, though the shoe is built to be light, the materials used in the construction of the shoe offer a good degree of durability. A lot of innovative design has gone into making this a light shoe: well worth the investment.
Durability
The outsole of the shoe has a durable rubber outsole with a waffle-skin surface which has a racing diamond pattern. The Phylon midsole is a sound low profile system, known as very responsive, light in weight with good response, built-in as a full-length feature enabling a nice cushion factor.
Weight
The upper of the Nike Flyknit Racer features a one-piece knit upper that gives satisfying breathability. It is stretchable to deliver a seamless, sock-like fit which means less chance for irritating friction problems. With the Dynamic Flywire, this shoe delivers a comfortable fit and added support while reducing the shoe's weight. The lightweight and low-profile tongue offer additional comfort.






Cloud Pod Cushion Factor
Built-in sockliner
Engineered mesh
Zero-Gravity EVA foam
Additional traction and surface control
Outsole and midsole wear out quickly
The On Cloudrush features a pleasant shoe design, lightweight performance, and cushioning with good responsiveness. It's good for fast running and is particularly nice for runners with a natural foot-roll. The name Clouds is surprisingly apt for this shoe because of the sensation it invokes of running on soft clouds. It's cushioning and functional response system works throughout the moment of foot-strike all the way to the toe-off to give you a very light feeling while running. This shoe model is for men and women who run.
Read more
Stability
This shoe is specific for runners looking to achieve faster running-outputs, a great shoe for runners with a natural foot-roll and the shoe is constructed from comfortable, protective high-quality materials. For the sole unit, efficiency is achieved through EVA foam made from the Zero-gravity formula which is highly responsive and durable. These are the foam clouds from which its namesake is derived.
Comfort
Built-in innovation for performance remains consistent with the incorporated SpeedBoard system. This works to facilitate foot motion naturally through the gait cycle and culminates in a burst of energy at the point of toe-off. The end result is a positive reduction by reducing the impact of fatigue on muscles.
Value
These are definitely one of the more expensive selections on our list of reviews--if not the most expensive. but they are definitely worth it if you find they fit in your budget and fit your needs.
Durability
With an engineered mesh upper in a feature resembling woven-cloth, the shoe has durability, gives good support, and encompasses a unique system to promote airflow to the foot-chamber in the shoe. Also, the breathability factor is truly impressive. They also have a layer underneath which is made up of durable rubberized material, providing protection from abrasive road surfaces such as asphalt. The bottom of the shoe is finished off with a textured pattern that enables better surface traction.
Weight
These running shoes are incredibly lightweight and designed to help you push forward and work on your speed without weighing you down.







Air mesh upper for breathability
FaasFoam absorbs shock and provides lift
Feel like running fast? These Pumas are a great pick for those looking for the best racing running shoes when it comes to shorter distances. They're fairly lightweight and minimal with a light outsole and super flexibility.
Read more
Stability
If you need more stability, this is a great pair of shoes. This makes them a heavier option on our list of reviews but they are perfect for those of you who need something that will help keep your feet from rolling.
Comfort
It is recommended to try them on before you order, so you are sure to get the best fit. These are probably not a great choice for off-road running, as they may not do so well over rocks and other rough terrains. Just stick to the road and track with this one.
Value
As these are not cheap shoes, the durability and quality of construction seem to rate really high overall. As mentioned above, the cost of these shoes is a little higher than many other shoes by Puma, although they seem to be worth it.
Durability
As far as durability goes, these are perfect for those of you who want a good pair of road running shoes--just make sure to keep them on the road.
Weight
Puma tends to be popular as a fashion sneaker, but they do know how to make some pretty good lightweight runners too. Though there are a few reviews that complain about the comfort, largely, people who have bought them while transitioning into lighter running shoes have had great things to say about their comfort and stability.
8

. Skechers GOrun Forza 3
Moderately priced
Lightweight and highly durable
Several colorways to choose from
Bulky appearance for a running shoe
The Skechers GOrun Forza 3 shoes are a lightweight and highly durable pair of running shoes. They are meant to last and will take you on your runs without weighing you down.
Read more
Stability
These running shoes offer a great option for those of you looking for some additional stability to prevent your ankles from rolling.
Comfort
These shoes are meant for long runs and were specifically designed to keep you comfortable when you go on them
Value
These Skechers shoes come in several color options and while they may look bulky, they are one of the lightest options out there for you. These shoes are also moderately priced and well worth the cost. If you're looking to try out the minimalist route, these are a great starter shoe. With only so much padding, these shoes will aid you in developing muscle tone and a stronger form.
Durability
Built to last, one of the best things about these shoes is that they are built to last and really durable--so you can count on them for the long haul.
Weight
They are extremely lightweight - their foam midsole is lighter now - and breathable. The male version of the shoe weighs 9.3 ounces, while its female counterpart comes in at 7.3 ounces.
9

. Nike LunarEpic Flyknit
Flyknit upper for comfort and breathability.
Light yet supportive
Recommended for plantar fasciitis
Laser-cut pods gave testers unique cushioning.
May not stand up well to the elements (mud, dust, dirt).
Nike delivers with not just a great lightweight running shoe, but an extremely comfortable one as well. Thanks in part to a laser-cut pod design, the amount of cushioning "felt unique" to testers who described a different type of feeling through their strides.
Read more
Stability
Although these running shoes don't offer the most stability, you ill find that they offer just the right amount for stability for neutral runners.
Comfort
just as we expect from Nike's Lunarlon Midsole, these are comfortable as well as supportive.
Value
Testers put these running shoes through the paces with no issues. Unfortunately, these are not cheap shoes; but with some shopping around, you can usually find a good deal on sites like Amazon.
Durability
We are familiar with all the good qualities of the Lunarlon midsole foam as we have seen many tested models with it. It's a welcomed addition to this great lightweight runner.
Weight
Testers enjoyed the unique feeling of this high tech lightweight runner. Nike always delivers with high quality and durability, and these shoes are no different.







Lightweight
Knit woven makes it nice and breathable with soft mesh material
Anti-slip grip sole
Comes in many different colors
Runs small in sizes according to buyers
These shoes are lightweight and knit woven on the top which makes them breathable. It's got a soft mesh material that keeps your feet dry and comfortable. They also have an anti-slip rubber sole and a cotton lining that gives you added support.
Read more
Stability
As far as stability goes, this one is not the best--but it will work dor neutral runners for sure.
Comfort
These shoes provide added comfort with a cotton lining. It also gives you full support. These are classic low top sneakers and they easily come on and off thanks to their particular design.
Value
The XIDISO Air Cushion also comes with a money-back guarantee. That way, if anything happens to them, or you just don't like them, you can return them and get your money back. They come in ten different color options for an excellent style variety. They're also decently priced: perfect for a customer looking for a more affordable pair of shoes.
Durability
Definitely not the most durable, you will find these are okay to train with and will last a bit if you take care of them well.
Weight
They are also lightweight with a knit woven upper made from soft mesh that will keep your feet dry and comfortable. These shoes even have an anti-slip rubber sole to protect you from falling or slipping on
Criteria Used for Evaluation
Expert Interviews & Opinions
Running Shoes: probably the most important apparel. When buying new running apparel I consider 5 important things. Firstly, make sure that the drop does not change too much to help avoid injuries. Choose lighter shoes for better performance. Furthermore, buy 2 pairs in order to ensure long-term durability. Make sure to buy new apparel every 6 months since after that point they wear off faster. So far I've tried Asics, Brooks, Hoka, On running for finally decided to stay with Salomon and the Sonic RA Pro. Due to their recognition within the trail world and community I was interested to see what they were up to on road. Since then, I haven't changed it, which brings to the last point! If you have found your shoe, why do you want a change!
Most Important Criteria
(According to our experts opinion)
Experts Opinion
Editors Opinion
Users Opinion
By Default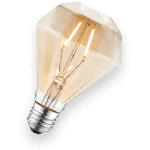 How important is more support for you?
You might find when you start digging into lightweight shoes, when the weight goes, so do certain parts of the shoe, in most cases. If you need a lot of support, or cushioning, it will be more difficult to find a perfect choice that is also ultra-lightweight.
A little more about durability.
Just because a shoe is super lightweight, it doesn't mean that long-term quality has to be sacrificed. Pay extra attention to the overall construction of the shoe. Look for signs that the construction is intended to last.
Although the use of heat welding and no-stich overlays has seemingly taken over, still look for the high-stress areas are stictched or well connected.
Other Factors to Consider
Frequently Asked Questions
q:

I've got a "lucky" pair of running shoes that I use on all marathons, can't I just keep using those?

a:

Not a great idea. In fact, the only thing "lucky" about them is that they haven't caused you an injury yet. Lightweight running shoes are great for marathons and long-distance running, but they need to be replaced. If you've passed the three hundred mile mark, take a look at the outsoles for excessive wear.

Also, listen to your body. If you no longer feel the same cushioning and support and your impact is hard, it's time to replace.
q:

How do I know if I have a good fit?

a:

First, know this: department store fit is NOT a great running fit. Quite simply, you need to run. As you run you should be checking for stability, cushioning, and comfort. Remember that seasoned runners never buy their running shoes from a department store for good reasons. Higher markups and no help with authentic running needs.

With today's online buying and returning convenience, you have the ability to test out footwear in the real world.
q:

How do I know if I need more stable footwear?

a:

Try standing on one foot while you have no shoes on. Do you feel that your foot is moving a lot and struggling to keep your body balanced? If so, make a running shoe selection that offers higher stability. This will help keep your gait consistent.
q:

I'm planning on going out on a non-technical trail; what should I look for in my running shoes?

a:

Grip and protection. What's offered on our trail-rated selections are more than adequate for some uneven terrain with minimal debris. Some things to consider: they will get dirty, especially the breathable upper fabric. Another consideration: if you're going to encounter hazardous debris (such as jagged rocks), you may want to go with a trail runner for safety's sake.

Look for selections with rock barriers and toe protection.
q:

Lightweight racers feel great, can I use them all the time?

a:

That is not recommended. The best lightweight running shoes are great for competitions and interval training. They are also the shoe of choice for gym workouts and short training sessions. However, they should be an individual tool in your toolbox of specific running shoes. Putting too many miles too often on lightweight runners will decrease their lifespan and cushioning levels.

If you plan on hitting the road for back to back days, consider buying two pairs to allow their cushioning and support materials to "spring back" from prolonged wear.
Subscribe to our newsletters