Best Pre Workout Supplements Tested & Reviewed
last updated
Feb 24, 2019
Regardless of whether you're a runner or an endurance athlete,
energy
is essential for anyone who works out—which is probably why you're on the hunt for the best pre-workout supplements.
If you find yourself wondering how long you'll be able to push yourself today and how it'll affect tomorrow's endurance, then you should definitely consider trying out one of the best pre-workout supplements. These
supplements
help you put forth more effort and push yourself to the limit, which is important when you're faced with a challenging workout.
The best part about the best pre workout supplements is that regardless of if you're trying to lose
weight
or if you're a seasoned athlete, everyone can benefit from them.
In a Hurry? The test winner after 18 hrs of research
Athlean-RX X-CITE
Why is it better?
Good taste

No controversial fillers or additives

Energy boost with no tingling sensation
In a
Hurry? Editors choice:
Test Winner: Athlean-RX X-CITE

12
Researched Sources
2552
Reviews Considered
18
Hours Researching
15
Products Evaluated
Product Purity
Effectiveness
Potency
Safety Hazards
Use
Materials
Features
Accuracy
By Default
In Depth Review Top 10
Athlean-RX X-CITE
Vintage Blast
DO Vitamins Pure Pump
Citadel Nutrition Tier 1 Plus
Legion Pulse
Red Leaf
Evlution Nutrition ENGN
Sheer Strength Labs
Optimum Nutrition Platinum
Total War
Table of contents
Criteria Used for Evaluation
Other Factors to Consider
Frequently Asked Questions
Sources
Click here to see more
Our Favorite Pre-Work Out Supplements


Good taste

No controversial fillers or additives

Energy boost with no tingling sensation
Not the best label accuracy

More expensive
Very highly rated by users. This supplement provides a significant energy boost with no jitters, tingles or crash. Testing by Labdoor showed no controversial additives or impurities and it has a better taste than the all-natural brands.
Read more
Product Purity:
This powder does have some flavoring and sweeteners to improve the taste. Most users agree that it is a bit too sweet, but most find adding a bit more water is an easy solution.
Effectiveness:
This supplement provides users with a significant energy boost without creating a tingling sensation or causing a crash later on.
Potency:
Beta alanine content was fairly accurate when tested by labdoor, however, caffeine content was about 23% higher during testing than the label claim.
Safety Hazards:
With caffeine content even higher than the labeled amount, 2 scoops of this formula will exceed the daily recommended caffeine limit. This is worth consideration, particularly when you are combining with other caffeinated beverages. This product is flavored and sweetened but does not contain any ingredients on Labdoor's watch list.
Use:
Citrulline Malate increases blood flow. Creatine HCL plays a role in cell metabolism and muscle recovery. L-tyrosine may improve neurological function and cognitive focus. Betaine and choline bitartrate both work to increase betaine concentration in the cells which can improve cell hydration. Taurine is an amino acid that can be depleted through exercise.
Price per serving is on the more expensive end of pre workout supplements. Its a great investment and is a smart choice for anyone looking to boost their energy and performance during their workouts.


Acetyl Tyrosine improves neurological performance

Arginine may increase blood flow

No controversial additives

Sweet and sour taste

Significant energy boost
This product provides a balanced boost through your workout with a little bit of the tingling sensation that many gym rats love. In addition to caffeine and beta-alanine, this supplement has arginine and acetyl tyrosine to improve blood flow and neurological performance. Third party testing showed some variance in label accuracy but it does not contain any harmful additives.
Read more
Product Purity:
This pre-workout supplement provides a balanced boost with a recognizable tingling sensation within 5 minutes of drinking it. Most users love the steady amount of energy provided with no sugar crash following it.
Effectiveness:
In addition to caffeine and beta alanine, this product contains acetyl tyrosine to maintain neurological performance and arginine. While the research is still out on efficacy of arginine supplementation, it may increase blood flow, mitochondrial respiration and platelet function.
Potency:
This product was given a score of 85 when tested by labdoor. Labdoor reports caffeine, beta-alanine and arginine differed from the label claim by over 10% while acetyl tyrosine was fairly accurate.
Safety Hazards:
Testing by Labdoor revealed 220 mg of caffeine per serving, meaning 2 scoops of this supplement would put you 40 mg over the daily recommended limit. However, it tested very well on purity standards and is free from any controversial additives.
Use:
The flavor is sour and sweet giving it a depth of flavor that many other supplements are lacking. Most people prefer this to unflavored brands but some find a bit overpowering.
The price per serving is more expensive than many others but many find the significant boost and reputable brand making paying extra well worth it. If you want a quick and easy way to boost your workouts this supplement is a great place to start!


No artificial dyes, flavors or sweeteners

Certified paleo and vegan

Steady energy boost
DO Vitamins totes itself as "the clean energy drink" and independent testing by multiple third parties seem to agree. Without artificial flavors or sweeteners this is certainly not the best tasting option but it provides steady energy for your workout with no crash.
Read more
Product Purity:
Void of any artificial flavorings or sweeteners, the consensus among users it that this clean product tastes pretty bad. Without any additives to mask the taste, many users combine this with juice or just add a small amount of liquid to take it like a shot. Despite the bad taste, this is still a highly regarded product for those seeking transparency in their supplements.
Effectiveness:
Unlike many energy drinks, this formula provides a steady boost rather than a sharp, jittery peak. Most users prefer this feeling of consistency and do notice a crash as they do with other drinks.
Potency:
This simple and clean formula features caffeine, niacin and beta-alanine. These have all been shown to boost energy and metabolism and can help give you an edge in your workouts to get you to that next level.
Safety Hazards:
This clean formula is very safe to use and has been tested by multiple third parties. It received top marks from Labdoor for safety and purity meaning there are no flagged ingredients. Like most of these supplements, the caffeine in 2 scoops will exceed the daily recommended dose of 400 mg but not by much.
Use:
Price per serving is mid range when compared to others on this list. It's a smart choice for those new to supplements who want something that will work without wasting their money trying a lot of products beforehand.
4

. Citadel Nutrition Tier 1 Plus


Good lemonade taste

L-tyrosine to improve neurological performance

Creatine may provide long term benefit

Less expensive

Steady energy boost
Sucralose may trigger migraines
This supplement is very highly rated among users as it packs a lot of caffeine as well as beta alanine, L tyrosine and creatine into just one scoop. The sweet lemonade taste is enjoyable to most and it provides a nice level of energy without jitteriness or anxiety.
Read more
Product purity:
It does contain sucralose as an artificial sweetener which is considered to be safe but may trigger migraines in those who already are prone to them. It tested well on product purity, however, with 318 mg of caffeine in each serving, 2 scoops would exceed the recommended limit by over 200 mg.
Effectiveness:
The Tier 1 plus formula provides the same amount of energy in 1 scoop that most brands produce in 2. Users note a level boost in energy without jitters or anxiety.
Potency:
Due to the higher caffeine content, 1 scoop of this will go a long way, making it a bit more affordable than some of its competitors.
Safety Hazards:
Third party testing by Labdoor showed fairly good label accuracy with no measured ingredients exceeding 10% difference from the label claim.
Use:
This supplement has a lemonade flavoring that most users find enjoyable. Some may not be thrilled with the lemon flavor and like that there are not may other flavor choices.


Good purity and safety rating

No flagged ingredients

Additional supplements to boost performance and muscle growth

Significant energy boost
Not very flavorful

More expensive
This pre-workout supplement is highly rated by users and third party testers. It provides a significant boost in energy without causing jitteriness and features some additional supplements to aid performance and muscle growth. It is also free from artificial dyes and ingredients that have potential to be detrimental.
Read more
Product Purity:
In addition to caffeine and beta-alanine that is common to most pre-workout supplements, this formula also provides citrulline malate, ornithine, betaine, and theanine. All of these ingredients aim to improve performance, aid muscle growth and increase alertness. According to the company, the benefits of all ingredients are backed by and dosed based on peer-reviewed studies.
Effectiveness:
Taste does not seem to be the main selling point of this supplement. Most reviewers find it to be okay but not great. It is sweetened using only natural sweeteners so people accustomed to artificial sweeteners tend to find the flavor a bit lacking. Available in 5 flavors: grape, green apple, watermelon, fruit punch and blue raspberry. This product is on the more expensive end when priced out per serving.
Potency:
Legion pulse held up well to testing by Labdoor. The sugar content per serving is very low and caffeine and beta-alanine content were just slightly below the label claim at 330 mg and 4800 mg respectively.
Safety Hazards:
This supplement is free of controversial artificial sweeteners and dyes. Testing by Labdoor showed heavy metal levels well below the daily limit. Overall, this is a pretty safe and natural bet compared to many supplements on the market. The only questionable risk is that 2 servings of this powder will exceed the daily recommended limit of caffeine.
Use:
Most users agree 2 scoops gives a significant boost of energy and a bit of a tingling sensation without making them feel anxious or overwhelmed.


Good for those seeking less caffeine

Includes Arginine which may improve blood flow

Good cranberry lime flavor

No controversial additives

Relatively inexpensive
Poor label accuracy

No intense pump
Pleasant cranberry lime flavor with green tea and cranberry extract for added energy and antioxidants. With about a quarter of the caffeine, this is a great option for those seeking a small boost before a workout. It will not give the same intense pump typical to many other pre-workout supplements.
Read more
Product Purity:
Testing by lab door showed pretty poor label accuracy with caffeine, beta alanine and arginine exceeding label claims by 47%, 20% and 29% respectively.
Effectiveness:
This product has less caffeine than most so it provides a much milder boost in energy than some of the other supplements.
Potency:
This product contains 40-50mg of caffeine which is quite a bit less than the 2.5 mg/ kg of body weight (around 170mg caffeine for a 150 lb individual) recommended for effectiveness during exercise. It does feature an effective dose of beta alanine and arginine which is currently being studied as a vasodilator to improve performance.
Safety Hazards:
With lower caffeine content, this is the safest option for staying under the daily recommended caffeine limit. It tested well for product purity and does not contain any controversial fillers or additives.
Use:
Pleasant lime cranberry flavor that is not overly sweet and generally well received. It might not be a favorite for some but most tend to like the taste.
Price per serving is relatively inexpensive. Its a great option for those who do not want to spend a lot on a supplement and who want just a little added edge to their workouts.
7

. Evlution Nutrition ENGN


Relatively inexpensive

Good taste

Additional supplements to boost performance such as creatine and L tyrosine

Vitamin complex includes Niacin, Vitamin B12 and Vitamin B6
Contains Sucralose and Blue No. 1

Ingredients amounts not listed on label
Evlution provides a powerful energy boost that is well received by heavy lifters and high intensity athletes. The taste is good but the label does not describe the amounts of each ingredient. Third party testing was fairly good but this product does contain sucralose and blue dye 1 which are currently being studied for health risks.
Read more
Product Purity:
This product does not list the content of all ingredients such as caffeine and L-tyrosine. The ingredients it does list were found to be 6 to 12% different from the label claim.
Effectiveness:
This supplement provides an intense pump with no crash. The ingredients are pure and selected to enhance your overall energy and performance with each and every workout.
Potency:
In addition to caffeine and beta alanine, this product contains L tyrosine which may improve neurological performance and creatine which improves muscle performance. Additionally, the producer lists Huperzine A, Alpha Glycerylphosphorylcholine, Infinergy (Ionically bonded molecules of caffeine and malic acid), Choline Bitartrate, Agmatine Sulfate, Niacin, Vitamin B12, Vitamin B6.
Safety Hazards:
This supplement has been tested by labdoor for product purity. It does have sucralose as an artificial sweetener which may trigger in migraines in individuals who are predisposed to them. It also has some Blue No 1. Which has been linked to allergies and hypersensitivities.
Use:
Most users enjoy the 6 flavor options with blue raspberry seeming to be the most popular. Although it is sweeter than some options, people do not seem to find it overly sugary.
The price per serving is relatively low compared to others on the market. This supplement is a wonderful way to enhance your daily workouts and improve your outputs.


Good taste

Good product purity

No flagged ingredients

Energy boost with less caffeine

Fat burning Orinthine

L Citrulline to improve blood flow
Flavoring may be overly sweet for some

Paresthesias

May not be strong enough for regular pre-workout users
This is a good tasting product that provides a significant kick and classic tingling sensation within 10 minutes of taking. This product provides a significant pump with safer ingredients and less caffeine content. It does not have the best label accuracy but it tested well for product purity and has no controversial additives.
Read more
Product Purity:
Testing by Labdoor shows this supplement has fairly good label accuracy. The caffeine and creatine content were roughly 5% higher than the label claim while beta alanine was over 12% higher than the claim.
Effectiveness:
Within 10 minutes of drinking, this product provides a tingling sensation with a significant kick in energy. Users report no crash or jitters with this supplement.
Potency:
This product has a particularly high L citrulline content which can improve blood flow and improve performance. Additionally it features caffeine, beta alanine, creatine, and Ornithine which has been linked to burning fat and reducing exercise fatigue.
Safety Hazards:
This product had very good product purity and no flagged ingredients when it was tested by Labdoor. The caffeine content per serving is much lower than many other brands so you would be less likely to exceed the daily intake limit.
Use:
This supplement tastes a bit sugary but most users enjoy the cotton candy and fruit punch flavors. It may be a little too sweet for some who are not used to flavored or sweet drinks and supplement powders.
The price per serving size is on the lower end of average when compared to others on the market. Its not the fanciest choice on our list but it is a good one to use for an added boost.
9

. Optimum Nutrition Platinum


Fruity taste

Milder boost

Chili powder extract boosts metabolism

Citrulline

Vitamin C
Tingly, spicy aftertaste

Contains Ace K and Sucralose

More expensive
This pre workout supplement provides a milder energy boost and has a more sweetened and fruity taste than the more natural competitors. The addition of chili powder extract increases metabolism and gives this supplement a spicy kick.
Read more
Product Purity:
Highly rated on Labdoor for label accuracy with slightly higher caffeine content and slightly lower beta alanine of 217 mg and 1591 mg respectively.
Effectiveness:
This gives a mild boost without making users jittery or causing a post-workout crash. You get all the good things with none of the bad when you use this supplement for a workout boost.
Potency:
In addition to the standard caffeine and beta alanine, this formula contains citrulline to increase blood flow as well as chili powder extract to boost metabolism.
Safety Hazards:
This product is rated as very safe by Labdoor, with no heavy metals exceeding the daily intake limit. Every ingredient has been approved for use by the FDA but there is some controversy surrounding two of them. Acesulfame Potassium is an artificial sweetener that is currently being tested for effects on cognitive function, prenatal development and carcinogenicity. Sucralose has not been shown to have an effect in these areas but it may trigger migraines in individuals who already suffer from them.
Use:
This powder mixes well without leaving behind a gritty residue. Most people agree the flavor is sweet and fruity with a surprising spicy kick from metabolism-boosting cayenne pepper. It is available in 3 flavors: raspberry lemonade, twisted apple and fruit punch.
Price per serving is mid-range and while it is not the most potent or well known brand on this list it is still a popular one that will give you visible results and help you take your workout to the next level.


Provides a lot of energy
Extremely powerful
Long lasting
No crash
Sour gummy bear flavor is especially unpleasant
Not reviewed by Labdoor
The Total War pre-workout supplement is a large dose of get up and go. Many supplements contain quantities of caffeine and other stimulants in order to help you get started but the Total War is a whole different level. Don't just greet the day, tackle it head-on.
Read more
Product Purity:
The Total War pre-workout supplement has not been reviewed by labdoor. There is some question about the accuracy of the ingredient lists but consumer reviews seem satisfied with the content and their results and that has earned it a spot here at number ten on our list.
Effectiveness:
The boost from the Total War pre-workout supplement is quite strong. The instructions and most of its user base recommending to only use a half dose as you are starting out because it takes a bit of getting used to.
Potency:
Total War is all about having optimized energy and performance at the start of your exercise routine and that is exactly what this supplement will help you do. On top of standard energy increase, Total War promises an increase in focus and drive.
Safety Hazards:
Total War is reported as having few or no side effects and does not have any questionable or flagged ingredients. It is a good choice for someone looking for an occasional addition to their workout and dietary routine.
Use:
The reception for Total War's flavors vary. The Rainbow candy is said to be very good whereas the sour gummy bear is considered pretty unpalatable.
The price for Total War is relatively comparable to other supplements. There is the added benefit in that most people report that they can get an effective boost from a half dose. So you may be receiving double your investment depending on how it affects you.
Criteria Used for Evaluation
Expert Interviews & Opinions
Most Important Criteria
(According to our experts opinion)
Experts Opinion
Editors Opinion
Users Opinion
By Default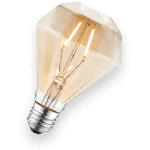 Know What you are Taking.
As with any supplement be sure to make sure it does not affect any other medications you may be using. Also some supplement should not be taken prior to having certain medical procedures completed. Make sure to also consider the product purity and overall safety of the pre-workout supplement. Some supplements are loaded with additional ingredients that aren't as clean or organic--and just because they are effective does not mean you should take them, especially long term. Make sure to consider whether or not the supplement contains dyes or any additional sugar or sugar supplements. Nowadays you can find plenty of products without these unnecessary add-ins--unless of course, you like your drink to have a pretty color or be overly sweet, that is just a personal preference as well.
Start Small
Most Pre-Work Out Supplements contain some type of stimulant ingredients in them to help give you the work out energy you crave. Individuals will react differently to these supplements, be sure to start out on the low dosage and see how it affects you. A lot of pre-workout supplements sell sample packets as well so you can try them out before you purchase a large container of it. If you are worried about jitters, anxiety, or the "tingles," we highly encourage you to try a sample before making your purchase--if you can of course. Make sure to slowly work up to the regular dosage if you know are sensitive--I, personally, am really sensitive to certain ingredients so, if I am trying out a new pre-workout supplement, I always start slow because I have had unpleasant experience due to taking a full dose on the first go.
Other Factors to Consider

Bottom Line
Daily Caffeine Intake
These supplements pack a great deal of caffeine into a single serving. Many of these supplements will set you over the daily recommended caffeine limit of 400 mg with just two scoops. It is important to be aware of other sources of caffeine in your daily life. If you are drinking multiple cups of coffee throughout the day, you may want to choose a supplement with a lower caffeine content to reduce the risk of side effects.
Your Schedule
Consider when you typically workout and when you are planning to take this supplement. Early morning gym-goers may love the intense boost and lasting energy of a high caffeine content. Whereas, those who exercise in the evening may need something with lower caffeine taking these products in the evening may cause sleeplessness.

Value
When considering value, price per serving as compared to other supplements that were included on this list more so than the overall market. It may be possible to find much cheaper options but we looked for reliable brands that had been thoroughly tested for safety.
Keep in mind, however, that price is not the most important thing to consider when looking at the overall value of the product. First and foremost, you need to ensure the ingredients in the product won't affect you negatively--some people to react to everything the same. Many pre-workout supplements offer samples so you don't spend a ton of money on a large container only to find out you can't use it. We encourage you to "try before you buy" to see if the pre-workout supplement will actually work for you.
Frequently Asked Questions
q:
When should I take my pre-workout supplement?
a:
The directions for each supplement may differ based on brand and formula. However, it is typically recommended to take them about 30 minutes prior to exercise.
q:
Are these supplements safe?
a:
All the supplements on this list have been evaluated based on safety. Most formulas do contain very high caffeine levels that may cause you to exceed the recommended daily caffeine limit. Any controversial ingredients found through third party testing have been noted and none of the supplements on this list have been shown to be harmful.
q:
Can taking supplements impact negatively on our natural endurance level?
a:
This is a rather involved question. We really have to explore the reasoning behind taking a supplement just as much as the science of it. Many people take supplements as a means to push themselves. The challenge to explore is what do we think it's doing for our bodies.
This is far from a bad question and is a probably on a fair amount of runners minds. But if you have a solid good grasp about how the supplement improves your performance then this question about how really about perceive aid or assistance. A supplement isn't a tool. A tool is something like a hammer. It lets you do something you cannot do without the tool. A supplement is like oil. It makes the machine do what it can already do, but do it the best it can.
When used correctly, and using one that performs safely and honestly, it is unlikely an exercise supplement will cause any sort of negative impact. You are pushing yourself with it and you are pushing yourself without it. You are improving no matter what as long as you are doing more than you could before with or without a supplement.
q:
Can taking supplements become addictive?
a:
In terms of physical addiction, the one thing at supplement users should be cautious of the amount of caffeine found in there supplement. Studies have shown caffeine to be highly addictive and very few people are surprised by that fact. If you are someone who normally drinks a cup of coffee in the morning then you'll either want to give that up or avoid pre-workout supplements with caffeine. You'll also probably want to cut down a little on your caffeine intake in general.
Mentally speaking there can be a dependency issue when it comes to supplements. When you believe that a supplement is essential to your performance or ability that is where the issue begins. This idea is briefly touched on in another FAQ question but a supplement and the reason you should be taking it is not based around you doing something that you couldn't before. It's about improving your efficiency so you can do something you could do all along. Before beginning supplements, it is important to examine your motives behind using them, as well as what your expectations are if you wish to avoid issues with feeling dependent on your supplement.
Subscribe to our newsletters