Best Pre Workout Supplement Reviews
last updated:
Oct 31, 2019
Regardless of whether you're a runner or an endurance athlete, energy is essential for anyone who works out—which is probably why you're on the hunt for the best pre-workout supplements.

If you find yourself wondering how long you'll be able to push yourself today and how it'll affect tomorrow's endurance, then you should definitely consider trying out one of the best pre-workout supplements.

These supplements help you put forth more effort and push yourself to the limit, which is important when you're faced with a challenging workout.

The best part about the best pre workout supplements is that regardless of if you're trying to lose weight or if you're a seasoned athlete, everyone can benefit from them.
In a Hurry? The test winner after 12 hrs of research

Performance Lab Pre Workout
Why is it better?
Plant-based ingredients
Probiotic qualities
Easy absorption
Beneficial build up in the body
Pre-workout
Good for recovery
42
Researched Sources
2.5K
Reviews Considered
12
Hours Researching
14
Products Evaluated
Product Purity
Effectiveness
Potency
Responsiveness
Use
Safety Hazards
Materials
Features
Accuracy
By Default
Click here to see more
10 Top Pre-Work Out Supplements
Criteria Used for Evaluation


Product Purity
Flavor and texture do not always weigh too heavily on intense athletes considering a pre-workout supplement. The raw ingredients do not have a pleasant natural flavor but many individuals prefer the bad taste of questionable additives and flavorings. With products that range from all-natural to super-sweet blue raspberry, there is something for everyone.
These products can be pricey and are most effective when used regularly, so, it's no use purchasing one you cannot tolerate. Most people seeking a supplement are seeking a significant "pump" or boost in energy to get them through their workout. We looked for products that'll provide this boost while limiting side effects of having too much caffeine, such as jitteriness, anxiety, and sleeplessness.
Separate from the caffeine, beta alanine, which is the other main component in any pre-workout, may cause paresthesias, or "pins and needles" sensation. Many users accustomed to supplements love this tingling as it helps them to feel something is working. For others, the feeling can be uncomfortable and they prefer supplements with a less intense sensation.


Effectiveness
All supplements on this list contain caffeine and beta alanine to some degree. to offer the best results possible along with other features. However, many contain additional supplements and vitamins that claim to boost performance. Testing through Labdoor revealed that many of these additional supplements have not been studied thoroughly enough to determine an effective dose.
Those that do have a recommended effective dose are often not represented highly enough in these supplements. Labdoor found that nearly all of the supplements tested had at least one active ingredient that fell below the effective dose. While these facts are somewhat disappointing, these supplements may still be beneficial when complemented by a healthy diet.
So, what does this tell you?
Well, this actually tells you that you need to make sure to look for a product that will fit your needs, and for some of you that may result in some trial and error. The great thing about our product reviews is that you have an outline of the best pre-workout supplements currently available, along with their Pros and Cons and what to look out for before you follow through with making your purchase.
That being said, it doesn't just matter that your product is effective-- there are plenty of options that will give you the energy punch you need. What is more important is that you end up with a product that you can easily use whenever you need to and still feel great while you workout. You shouldn't feel uncomfortable, instead of for it to be truly effective you should feel great and ready to take on the workout.


Potency
It is important to remember that supplements are not regulated in the same way that drugs or even food are. Companies are not required to reveal how much of any supplement is in each product and sometimes when they do put an amount on the label, it does not accurately reflect the real amount of the product.
By creating "proprietary blends of ingredients" they are able to protect their recipe and exact contents of the product as a company secret. The best supplements are the ones that do tell you what is in them and have been tested by an independent third party to confirm the accuracy. Labdoor releases its test results so we looked for products that had been tested by them and had reliable label amounts.
The one caveat to these reviews is that companies may change their formulas, so the product you are getting may not be the same exact blend that was tested by Labdoor. In fact, our list actually also contains products that are completely free of caffeine and other stimulants that some users may be too sensitive to.
Regardless of what you are looking or, you don't need to worry because there is something on our list that is perfect for your needs and preferences. If you need something that is more potent than the others, we have a supplement that will give even you the boost you need. On the other hand, if you are sensitive to many ingredients, we also have gentler options for you to choose from


Responsiveness
Responsiveness results from research and testing for safe use.
It is often best to pay a little bit more for a reliable company and to seek blends that have undergone unbiased third party testing. Again, as supplements are not highly regulated, it is easy for companies to add controversial or even dangerous additives and fillers without revealing them to buyers.
All products tested by a laboratory were reviewed for purity by testing for 4 heavy metals: lead, arsenic, cadmium, and arsenic. Additionally, lab door checks for ingredients that have been flagged as controversial. Many of these ingredients are considered safe by the FDA but are still undergoing testing for potentially harmful effects.
In addition to these additives, the active ingredients in these supplements may carry risks of their own. Unless you have a preexisting condition, having too much caffeine will not likely cause any health problems but it is likely to cause adverse side effects. Moderate levels of caffeine have been shown to improve athletic performance.
However, once you reach a recommended amount, there is very little return for increasing the caffeine content. Consuming too much caffeine may cause side effects such as jitteriness that may actually detract from your workout. Many supplements do have unnecessarily high levels of caffeine but even the highest doses should not be dangerous when taken properly.
That being said, if you are already drinking multiple cups of coffee or soda a day, you may want to opt for a supplement with relatively lower levels. In fact, if you want a supplement that is completely caffeine-free so you don't have to add more of it to your daily intake, you should check out our number one pick because it is a caffeine free option.


Use
Your supplement will likely also contain other ingredients to prolong muscle use and reduce your chance of cramping or injury. It is fairly typical for supplements to contain caffeine as a way to boost energy levels before you get started. You will see the best results when using a pre-workout regularly rather than sporadically, which is also a great incentive to keep your workout on a schedule.
We have sifted and sorted to put together our list of the top 10 pre-workout supplements for you. We know that you all have busy schedules and unplanned emergencies. That's life. We want you to have the opportunity to get the most out your exercise and with a reliable pre-workout supplement that is more than possible, its a standard.
Caffeine has not been found to be dangerous for healthy individuals. However, people with pre-existing heart conditions and pregnant women should monitor their intake. Additionally, caffeine can interact with medications, so you should check with your doctor and pharmacist about any contraindications.
Expert Interviews & Opinions
Most Important Criteria
(According to our experts opinion)
Experts Opinion
Editors Opinion
Users Opinion
By Default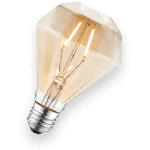 Know What you are Taking.
As with any supplement be sure to make sure it does not affect any other medications you may be using. Also, some supplement should not be taken prior to having certain medical procedures completed.
Make sure to consider the product purity and safety of the pre-workout supplement. Some supplements are loaded with ingredients that aren't as clean or organic--and just because they are effective does not mean you should take them.
Make sure to consider whether the supplement contains dyes or sugar. Nowadays you can find plenty of products without these unnecessary add-ins--unless of course, you like your drink to have a color or be overly sweet.
Start Small
Most Pre-Work Out Supplements contain some type of stimulant ingredients in them to help give you the work out energy you crave. Individuals will react differently to these supplements, be sure to start out on the low dosage and see how it affects you.
A lot of pre-workout supplements sell sample packets so you can try them out before you purchase it. If you are worried about jitters, anxiety, or the "tingles," we highly encourage you to try a sample before making your purchase--if you can of course.
Make sure to slowly work up to the regular dosage if you know are sensitive--I, personally, am really sensitive to certain ingredients so, if I am trying out a new pre-workout supplement, I always start slow.
Other Factors to Consider


Bottom Line
Daily Caffeine Intake
These supplements pack a great deal of caffeine into a single serving. Many of these supplements will set you over the daily recommended caffeine limit of 400 mg with just two scoops. It's important to be aware of other sources of caffeine in your life. If you are drinking multiple cups of coffee throughout the day, you may want to choose a supplement with a lower caffeine content to reduce the risk of side effects.
Your Schedule
Consider when you typically workout and when you are planning to take this supplement. Early morning gym-goers may love the intense boost and lasting energy of high caffeine content. Whereas, those who exercise in the evening may need something with lower caffeine taking these products in the evening may cause sleeplessness.


Value
When considering value, the price per serving as compared to other supplements that were included on this list more so than the overall market. It may be possible to find much cheaper options but we looked for reliable brands that had been thoroughly tested for safety. Keep in mind, however, that price is not the most important thing to consider when looking at the overall value of the product.
First and foremost, you need to ensure the ingredients in the product won't affect you negatively--some people to react to everything the same. Many pre-workout supplements offer samples so you don't spend a ton of money on a large container only to find out you can't use it. We encourage you to "try before you buy" to see if the pre-workout supplement will actually work for you.
That being said, once you have found the product that best fits your budget AND that fits your needs you will need to compare the two and see how it really holds up in terms of value. If you find that the investment far exceeds the benefits the supplement provides you, then it is absolutely bringing a significant amount of value to your life.
Just remember, the value does not just equate to how much it costs or what your initial investment is. Rather it has to do with whether or not it covers all of your needs and provide you with the benefits you sought out to purchase it in the first place. When you evaluate the value of your pre-workout supplement remember to keep your needs and preference at the top of the list.
Frequently Asked Questions
q:

When should I take my pre-workout supplement?

a:

The directions for each supplement may differ based on brand and formula. However, it is typically recommended to take them about 30 minutes prior to exercise.
q:

Are these supplements safe?

a:

All the supplements on this list have been evaluated based on safety. Most formulas do contain very high caffeine levels that may cause you to exceed the recommended daily caffeine limit. Any controversial ingredients found through third party testing have been noted and none of the supplements on this list have been shown to be harmful.
q:

Can taking supplements impact negatively on our natural endurance level?

a:

This is a rather involved question. We really have to explore the reasoning behind taking a supplement just as much as the science of it. Many people take supplements as a means to push themselves. The challenge to explore is what do we think it's doing for our bodies. This is far from a bad question and is probably on a fair amount of runners minds.

But if you have a solid good grasp about how the supplement improves your performance then this question about how really about perceive aid or assistance. A supplement isn't a tool. A tool is something like a hammer. It lets you do something you cannot do without the tool. A supplement is like oil. It makes the machine do what it can already do, but do it the best it can.

When used correctly, and using one that performs safely and honestly, it is unlikely an exercise supplement will cause any sort of negative impact. You are pushing yourself with it and you are pushing yourself without it. You are improving no matter what as long as you are doing more than you could before with or without a supplement.
q:

Can taking supplements become addictive?

a:

In terms of physical addiction, the one thing at supplement users should be cautious of the amount of caffeine found in there supplement. Studies have shown caffeine to be highly addictive and very few people are surprised by that fact. If you are someone who normally drinks a cup of coffee in the morning then you'll either want to give that up or avoid pre-workout supplements with caffeine.

You'll also want to cut down a little on your caffeine intake. Mentally speaking there can be a dependency issue when it comes to supplements. When you believe a supplement is essential to your performance that's where the issue begins. This idea is briefly touched on in another FAQ question but a supplement and the reason you take it is not based around you doing something you couldn't before.

It's about improving your efficiency so you can do something you could do all along. Before beginning supplements, it is important to examine your motives behind the best pre-workout supplements, as well as what your expectations are if you wish to avoid issues with feeling dependent on your supplement.
Subscribe to our newsletters