10 Best Caffeine Pills Tested & Compared
last updated
Dec 31, 2018
The best caffeine pills will do more than just give you more energy—they will help you get things done effectively and efficiently. So, if you are looking for the right ones for you, then you will find the list of products below exceptionally useful.
If you find yourself needing a little boost in the middle of the day or halfway through your
workout
, or if you find that that extra coffee just doesn't do it for you anymore, it might be worth looking into a caffeine supplement. Hopefully, using our recommendations and
custom
criteria, we can help you find the best caffeine pill for you and your lifestyle.
Check out our list of the top 10 best caffeine pills!
In a Hurry? The test winner after 12 hrs of research
Smarter Vitamins
Why is it better?
All-natural
backed by navy seals
increase focus
prevents the jitters
In a
Hurry? Editors choice:
Test Winner: Smarter Vitamins

16
Researched Sources
1450
Reviews Considered
12
Hours Researching
15
Products Evaluated
Use
Product Purity
Effectiveness
By Default
In Depth Review Top 10
Smarter Vitamins
Zhou Energy
Kaged
ProLab
Nutricost Caffeine
Fused Focus
Jet Alert
Bulk Supplements
Natrol High Caffeine
NutraFX
Table of contents
Criteria Used for Evaluation
Other Factors to Consider
Frequently Asked Questions
Sources
10 Best Caffeine Pills


All-natural
backed by navy seals
increase focus
prevents the jitters
Some users report the product isn't as long-lasting as they hoped
This is another organic and all-natural product that is a great substitute for other forms of caffeine--especially for those of you who are sensitive to it and have to deal with the jitters or crashing.
Read more
Effectiveness
This FDA certified organic product boosts your mental focus and helps you stay alert to the task at hand. The L-Theanine in the product also eliminates the jitters and keeps you calm without taking away from your focus.
Utility
Backed up by Navy Seals, this product has proven to be long-lasting and highly effective. You can take 1 soft gel and, boom you're ready to go.
Value
This product comes averagely priced and is a great alternative to harsher caffeine products.


All-natural
Won't give you the jitters
Prevents you from crashing
Gives you long-lasting focused energy
Not as powerful as other caffeine pills
The Zhou Energy caffeine pills will provide you with long-lasting energy that won't make you crash and will ensure you don't get the jitters when you take it. If you want something all natural that provides long-lasting focus then this is a great pick for you!
Read more
Effectiveness
This product provides mental focus and alertness without the jitters--so you can even take it to get through your social occasions without crashing in the middle of the event.
Utility
This product comes in capsules and you only have to take one to fill its effects--although you can take a maximum of 4 a day.
Value
While priced a little above average, it's definitely a great product if you want an all-natural option that won't make you crash or leave you feeling jittery and anxious.


Fast acting
affordable
Effective
Free of banned substances
Pill can be hard to swallow for some users
Kaged muscle performance is another organic product that is also a certified banned substance free--so you can use it for your competition or races if you need to.
Read more
Effectiveness
The supplement uses an organic form of caffeine and boosts your energy and focus for those events that are designed to test your endurance and push you to the limit.
Utility
You just need to take on easy to swallow capsule and you will have all of the focus and energy you need.
Value
Really affordable


Affordable price
Great for pre-workout
No added sugars or calories
Acts as a hunger suppressant for weight loss
Made in the United States
May cause an upset stomach
Pills sometimes come inconsistent or off-sized.
ProLab is the bestseller on the list. Made in the United States, this formula was designed as a pre-workout energizer that was specifically designed to compliment your dietary goals.
Read more
Effectiveness
Each pill comes packed with 200mg of caffeine to keep you focused and energized throughout your day. The ProLab formula boosts your metabolism for weight loss without the added sugar and calories.
Utility
The ProLab caffeine pill is great for pre-workouts and obtaining your dietary goals. It suppresses your appetite and boosts your metabolism while maximizing your focus and energy throughout the workday.
Value
As mentioned earlier, ProLab is the bestseller on the list. Compared to other caffeine pills, this gives quality energy at an affordable price. People use this for a variety of reasons, from pre-workout to an alternative for other caffeinated products with negative side effects. There are 100 tablets per container with a serving size of one to two pills per day.


Affordable
Soft gel pills
Lasts throughout the workday
May have trouble sleeping
An American made product that packs gluten-free, non-GMO caffeine into 250 separate capsules. Now you can have energy without the added sugar or calories that are commonly found in soda and energy drinks.
Read more
Effectiveness
Nutricost Caffeine packs a punch when you need energy for an extended period of time. If you're someone that exercises early in the morning and goes to work afterward, this product is for you.
Utility
This product has also been popular for weight loss. It suppresses your appetite and gives you energy throughout your workday to keep strong mental acuity.
Value
A popular product for its affordable price. The suggested serving size is one gel pill per day and contains 250 pills altogether.


Combination of caffeine and teacrine
Formulated as a nootropic supplement
A little pricey
May cause nausea and stomach pain
These pills from Fused Focus contain a blend of caffeine and teacrine for a serious brain boost. Although the cost is a little high, these are a favorite for those who need just a little extra help throughout the day.
Read more
Effectiveness
Most users felt that this 150mg nootropic supplement was just enough caffeine to give them some extra energy without being overwhelming. It's great for people who want a supplement to carry them through a workout or help them focus while at work. A small number of users reported feeling very sick and nauseous after taking one of these pills, so be wary if you are sensitive to caffeine or other supplements.
Utility
These pills come in a very convenient bottle that you can stash in your desk or your duffle bag. There are 30 pills in total, so you may have to restock frequently.
Value
It's definitely on the high end of our price spectrum, these caffeine pills may be a little out of reach for those on a budget. But the great combination of teacrine and caffeine are sure to give you that extra brain power with your energy.


Fast acting (less than 30 minutes)
A great alternative to coffee
Simple ingredients
The caffeine doesn't come gradually (more of a jolt).
Not long lasting
Don't let the packaging fool you; Jet-Alert is one of the most sought-after caffeine pills. Simple, to the point, very affordable, small pills, and doesn't contain any arbitrary medicinal ingredients.
Read more
Effectiveness
The ingredients in Jet-Alert are few and simple. Its simplicity makes it non-habit forming. Each pill is packed with 100mg and is no larger than a tic-tac.
Utility
Jet-Alert works great for getting a quick jump of energy. This product is most popular among the college community because it kicks in within 20 minutes.
Value
This is the most affordable caffeine pill on the market. The value you get for each pill is well worth the small investment. Potentially, if you were to only take one pill per day, it could last up to 4 months. Each package contains 120 tablets.


Gelatin capsules aren't vegan or vegetarian
Common issue with the amount of capsules and quality control
These caffeine pills from Bulk Supplements are 100% caffeine in a fast-acting pill so they are great for when you're on the go and need a boost.
Read more
Effectiveness
These are fast acting and you can expect results within about 20 minutes of taking a pill. With 200mg of pure caffeine, the dosage is more than most typical supplements, so if you're one of those people who isn't easily affected by caffeine or have a hard time getting that extra energy, these will probably work well for you.
Utility:
The quick dissolving gelatin capsule that is easy to take before your workout or at the beginning of your day. Take it with your morning supplements or throw it in your meal prep bag for quick energy whenever you need it. The resealable bag isn't super portable, so you will have to plan ahead or keep your pills in a separate, more convenient container.
Value:
The overall price for these caffeine pills is a little expensive compared to other options on our list, but the dosage and quantity of pills make it a great deal. Unfortunately, customers frequently report an issue with quality control and often receive an inconsistent number of pills in their order; missing pills, empty capsules, and bags covered with powder from crushed capsules are not uncommon. In spite of this, many people were willing to give the pills a high rating for their effectiveness and said they would still be purchasing from Bulksupplements. So, if you're willing to put up with the unpredictable amount of caffeine pills and potentially messy packaging, they're worth the investment.


Affordable
No added sugar
Tablet form instead of capsules
May cause jitters and headaches
The Natrol High Caffeine supplements are a very affordable caffeine supplement with a higher dosage. If you feel like most caffeine pills just don't do it for you, give these a try.
Read more
Effectiveness
With 200mg of caffeine, these pills offer plenty of extra energy. Each dosage should last about 3-4 hours, so you won't need to worry about refueling or stalling halfway through a workout.
Utility
These pills come in tablet form instead of in capsules, so they are less likely to break apart and cause a mess. You could also split one of the tablets in half if you want a smaller dosage. The bottle is small enough to throw in your workout bag or purse on the way out the door and the pills are easy to fit into supplement cases.
Value
Each bottle of Natrol comes with 100 tablets and is about the same price as a coffee drink from your favorite corner cafe or chain. With all of the ingredients and effectiveness as most of the pills on our list, the low-cost of these supplements make them a go-to option for those on a budget.


Affordable
Thermogenic pills - ideal for weight loss
Takes effect quickly
It's not long lasting.
Has a strange taste
NutraFX is a supplement that is anhydrous (pills that contain no water) and thermogenic (a metabolism enhancer). Both ingredients are ideal for exercise and weight loss.
Read more
Effectiveness
This product is great for those that exercise regularly. The ingredients' specific purpose is to act as a dietary supplement and boost your metabolism.
Utility
NutraFX contains 200mg of caffeine which provides four hours of energy, alertness, and brain focus. Ideal for those that want to maintain a certain weight or lose extra body weight.
Value
This is one of the most cost-effective caffeine pills on the list. NutraFX contains added ingredients that boost your metabolism and generate energy to get the most out of your workout. The bottle holds 200 capsules with a serving size of only one capsule per day.
Criteria Used for Evaluation

Use
Okay, so the effectiveness of a caffeine pill makes sense. But what exactly does the 'usefulness' of a caffeine pill refer to? In this case, we mean its practicality, its additional benefits, and the number of adverse symptoms you might experience. Therefore, usefulness simply means its usefulness relative to your lifestyle and how well it fits into it, as well as what it can offer you. Like we mentioned above, some of the caffeine pills on our list were made to be used specifically by athletes and gym-goers. These caffeine pills will typically take effect very quickly, with a much stronger initial release of caffeine and energy. Other caffeine pills are intended to be used by anyone who needs consistent energy and mental acuity for several consecutive hours at a time.
The best, and most useful products though, will offer the consumer multiple uses and multiple benefits. There are several options on our list that are great for taking either before a workout, mid-morning to help you stay focused, when you hit the 3 pm slump and need a boost to get you through the end of the day but not keep you awake all night, and/or just a general aid in keeping you focused to get your to-do list done. As a general rule of thumb, it is a wise decision to opt for a pill that also contains L-Theanine in addition to caffeine. This is because L-Theanine has been proven to help reduce and avoid some of the negative side effects of caffeine – particularly overall jitteriness and the "caffeine crash" that some users experience. Speaking of negative side effects, another metric we used to gauge the usefulness of the product was the number of adverse side effects that consumers experienced.
A caffeine pill can work wonders in helping your mental functioning, but it does not do much good to swap energy and alertness for a whole list of other physical problems. Caffeine has been known to cause (in some cases) serious gastrointestinal issues because it is a diuretic, as well as general insomnia, nervousness, and elevated blood pressure levels. However, it also has many positive side effects aside from increased energy levels, including help in weight control and weight loss, use in asthma and other respiratory issues where difficulty breathing has occurred, and in some instances may help reduce headaches and migraines.
Some of the products on our list come loaded with other healthy micronutrients other than caffeine, which will fit nicely into a holistically healthy lifestyle. For example, Weyland Energy tablets also contain an adequate source of B Vitamins, and the Suntheanine L- Theanine tablets have coconut oil for an added dose of healthy fats. A good caffeine pill will do less of the "bad stuff" (i.e. diarrhea, gas, bloating, high blood pressure, etc.) and more of the "good stuff". Overall, caffeine pills can be a very useful option for getting in caffeine because they are easy to take, fast, simple, and fit practically into most people's lifestyles.

Product Purity
We know how important it is to know what we are putting into our bodies nowadays--which is why we took an extra list at the ingredients on each of the caffeine pills we chose for our list. While some are organic, non-GMO, etc. there are some that are not--and you will see that reflected in their overall rating. Some of us are adamant against specific ingredients, and we made sure to provide options for everyone.
So, make sure to take a look on the ingredient list of each product featured on our list and make sure that it is within your own personal preference guideline.

Effectiveness
The effectiveness of each product on this list is determined by a few factors. For example, many of these supplements contain additional incredients that either provide additional boosts of energy or help their core ingredient, caffeine, in being more effective. Another way that the effectiveness of each product can be defined has to do with dosages, since a product that requires fewer servings to provide the same amount of caffeine is clearly more effective.
Expert Interviews & Opinions
Most Important Criteria
(According to our experts opinion)
Experts Opinion
Editors Opinion
Users Opinion
By Default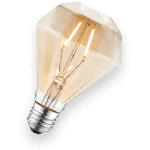 See A Doctor!
Before you get too far along in your search for the best caffeine pill, always be sure to check with your doctor or a healthcare professional to see if a caffeine supplement is right for you. Some people are very sensitive to specific substances, and you may be prone to nausea, headaches, anxiety, or other negative symptoms as a result of caffeine.
Is It Right For You?
For some of us, being able to take a caffeine pill to get our energy needs would solve a bunch of problems, especially practical ones. However, you need to consider your schedule and your lifestyle because caffeine pills might not be the best solution for your caffeine intake.
Other Factors to Consider

Bottom Line
Regular caffeine consumption has been linked to a myriad of health benefits. The basic ones, – aka the ones that you probably know about already and the main reasons that your morning coffee is already a standard part of your daily routine – include increased alertness and awareness, sharper problem-solving skills, increased logical reasoning, and improved cognitive thinking ability and even better memory. For athletes, caffeine carries a whole unique list of benefits.
Some of these include a faster reaction time and improved athletic performance due to a spike in energy to the blood and muscles as well as increased stamina during endurance events, relief of post-workout muscle recovery and the speeding up of muscle recovery time after an intense workout by teaming up with carbohydrates to more quickly and efficiently replenish the muscle's glycogen supplies, a reduction in chronic inflammation, may help in preventing weight gain, and even help those athletes who suffer from asthma but opening up airways. However, that's not all!
Caffeine has also been linked to reducing your risk for kidney stones, detoxes the liver and helps lower your risk for liver fibrosis, reduces your risk for skin cancer, helps ward off Alzheimer's, Parkinson's Disease, and cataracts, and decreases the consuming males risk for erectile dysfunction. Basically, caffeine benefits everyone. But taking it in the form of a pill only does you good if it actually DOES anything, and actually effectively gives you these benefits.
The first obvious way to gauge effectiveness is whether or not the pill helps you wake up and gets and keeps you energized and alert for a sustained amount of time. Ineffective caffeine pills will not necessarily just cause no change in your alertness and energy levels. Ironically, caffeine pills – when they DON'T hold up to what they have advertised themselves to do – can actually cause drowsiness when they are ineffective. So it is definitely important to find the right caffeine pill that works for you. One way to measure the intensity of the caffeine's effect is by checking on the amount of caffeine contained in the capsule, typically measured in milligrams.
The standard and safe amount of caffeine contained in one pill for most over the counter caffeine pills is 200 mg. (For reference, 400 mg of caffeine per day is a recommended safe amount for adults. One caffeine pill and two cups of coffee a day will easily get you to 400 mg, so be wary of your consumption because it may be unsafe to regularly consume more than that day in and day out.) Be wary of caffeine pills containing amounts of caffeine far exceeding 200 mg, as these might not only be dangerous but also prove ineffective. The pills on our list all contain around 200 mg and have received rave reviews for helping keep you awake and energized.
Depending on your specific need for caffeine pills though, some brands might be better than others. For example, there are great options if you are looking to just supplement your coffee intake at work with a quick and easy pill to help get you through a busy morning without feeling overly jittery or bouncing off the walls. The Suntheanine L- Theanine on our list is a great option if that seems like your goal. However, if you are an athlete looking for a caffeine pill to jump-start your workouts and really give you a boost of energy, the Mdrive ATP Active Energy Pills were made specifically with athletes and endurance training in mind. However, your level of alertness should not waver dramatically simply based on tolerance.
Of course, if you are typically consuming an amount far over 400 mg a day, then naturally you are going to experience less of a caffeine kick from a caffeine pill. But a true indicator of a caffeine pill's effectiveness is whether or not it can keep you energized and have a noticeable effect regardless of your tolerance. (However, if you are not a person who is used to consuming caffeine on a regular basis, taking a simple 200 mg caffeine pill a day certainly should not make you totally crazy and jittery. There should be a balance between both extremes!)

Compatibility
What is your caffeine tolerance?
Before you start on a caffeine pill daily regimen, you should consider your current caffeine intake and tolerance. If you are like the majority of people, you can safely handle around 400 mg a day. (Though some people can handle more thanks to genetics! A particular gene -CYP1A2- controls an enzyme that dictates how fast the body can break down caffeine. One variant of this gene enables the liver to break down caffeine faster, and individuals who inherit 2 variants from both parents are "fast metabolizers," and thus break down caffeine at a faster rate and ultimately have a higher tolerance.)
However, if you are one of these people that are a "fast metabolizers" then take caffeine pills with caution. You might not feel the effects like others would, and thus be tempted to take more. However, with caffeine pills, the negative side effects of caffeine may be stronger and more intense than they are with coffee, teas, or other food or beverages. However, you also should be wary of taking caffeine pills if you tend to react very strongly to only a little caffeine (and thus dubbed a "slow metabolizer"). If that sounds like you, then even just one dose or tablet could leave you feeling jittery and shaky, and with a bad case of tummy troubles.
Do you suffer from regular insomnia?
If you are one of the 60 million Americans who have insomnia, then you need to be extra careful about caffeine, especially when you are ingesting it. If you find yourself unable to fall asleep at night, despite exercising normally, eating a healthy diet, and having a relaxing bedtime routine that may involve yoga, light stretching, deep relaxation breathing, reading, etc., or if you fall asleep but tend to wake up during the middle of the night with your mind racing and unable to fall back asleep for several hours, then caffeine even afternoon or 1 pm might further disrupt your sleep or make it harder to fall asleep.
And then, after a restless night lying awake, you are totally exhausted and zombie-like the next day, and might feel the need to reach for cup after cup of caffeine to keep you awake (which will later result in yet another bad night of little to no sleep). This can be a vicious cycle, so if you have insomnia, limit your caffeine intake to just 100 mg or less a day – and probably stay away from caffeine pills. Do you have heart arrhythmia?
Do you have heart arrhythmia?
A heart arrhythmia is when the heart beats out of regular rhythm, or when it skips a beat or beats twice very fast. Contrary to what many people believe, caffeine does not actually CAUSE heart arrhythmias to happen, but people who have already have a heart arrhythmia (due to other factors) may need to be careful when consuming caffeine because of caffeine's effects on blood pressure, which may lead to a faster heart rate. There is not strong evidence suggesting that caffeine has really unsafe effects on heart arrhythmias, but people with heart arrhythmias or chronic heart problems need to always know how much caffeine they've consumed in a day, and in general, know their personal needs and limits.
Do you have high blood pressure?
While caffeine in substances other than coffee might not be linked to high blood pressure, you should still be wary of caffeine consumption in pill form if you have high blood pressure. This is because the caffeine in coffee has been shown to possibly cause on average a 2.4 mm/Hg increase in systolic blood pressure if more than 500 milligrams per day is consumed. While this is a relatively small increase, the effects can be dramatic.
For people who already have high blood pressure, that kind of increase could lead to a number of health risks and complications, and so should be avoided. If you are unsure of whether or not your daily caffeine intake is causing a rise in your blood pressure but suspect that this might be the case, then try monitoring and checking your blood pressure any time between half an hour and two hours after you've had your coffee, tea, etc. If your blood pressure increases by five to ten points above its normal amount, then you may have a sensitivity to caffeine. If so, slowly cut back on your caffeine consumption to a smaller, safer amount of about 200 mg per day.
Are you pregnant?
Science has long warned against the dangers of caffeine and pregnancy. Caffeine is absorbed through the placenta, and while you might be fine with a little caffeine, your baby's developing body is not. Not only can a baby's immature metabolism not metabolize caffeine, but caffeine's stimulating effects will still take hold of your baby – meaning irregular sleep patterns which can upset development.
Studies have linked caffeine with birth defects, preterm delivery, premature delivery, and a risk of low-weight at birth. Studies have also proved a link between miscarriages and caffeine consumption in mothers. If you are pregnant or suspect you might be (or are trying to get pregnan) there have been links between caffeine and infertility in extreme cases of over-consumption of caffeine) then ditch the soda, tea, and coffee.

Versatility
The caffeine pills on this list are all useful depending on its purpose, and how often you intend on using.
Certain caffeine pills are able to:
maximize workouts as a pre-workout supplement
help with weight loss by boosting your metabolism
give you the energy to focus on tasks
Other caffeine pills are best used as:
an alternative to energy drinks
an alternative to coffee
an alternative to caffeinated products that contain negative side effects
These alternatives are derived from natural sources and contain herbal amino acid supplements like L-Theanine to lessen side effects like "crashing" or "jitters". Please be sure to consult your doctor before using a caffeine pill and find out which one would work best for you.
Face it: life is stressful and sometimes it feels like one big juggling act. When it comes to your family, you are always there! And you definitely work your butt off at work or at school to get things done, get ahead, and achieve your full potential. And then, of course, there is every single extracurricular activity you have before and after your work day and that is on top of a rigorous training and workout schedule. The bottom line is, it sure is easy to get burned out. And it can happen quickly!
Everybody knows the importance of getting a full eight hours of sleep at night to let your body and mind recuperate. But then again, there goes life, getting in the way! Between late nights at work, at school, or jumping around from meeting to activity to your kid's sporting events, to early mornings rushing off to get your long run in or head up the carpool, you are lucky to average six hours of sleep at night. Enter coffee. And then you find yourself pouring about three more cups just to make it to your lunch break (not to mention the amount of, ahem, bathroom breaks, you have to take).
Alas, there is a better alternative! And even more so for us athletes and runners. The caffeine pill is an excellent option for helping to keep you awake and alert, and it is easy to take. Plus, depending on which kind you choose, they can be so strong that they last you for hours. But not all caffeine pills are created equal, so we have come up with the ten best options on the market now. The list of criteria below help explain how and what we measured to gauge which caffeine pills made the cut.

Value
One of the pros of coffee is that, when bought in bulk and brewed at home, it can be pretty cheap. In order to compete, and to justify a caffeine pill over a homemade cup of joe, the caffeine pills should not totally break your bank. They should be easy to budget for your weekly or monthly expenses. The pills on our list are not only ranked high by users because of their effectiveness and usefulness but also because they are affordable. And affordability and value do not stop at just price. We consider the total value of the product – things like how many pills are contained in a container or bottle, how many pills you need to take to feel the effects and how often you have to incorporate the pills into your daily routine.
It is also important to consider how quickly consumers tend to pick up an immunity to the caffeine (if you have to continuously increase your intake of the caffeine pills to feel its effects, then it probably is not worth spending money on.) Another way to add value is for a caffeine pill to have additional benefits and ingredients other than caffeine (so more bang for your buck in terms of nutrition and getting in other vitamins and minerals into your body with just one pill!). Overall, one of the key ways we gauged value was the per serving cost of the pill. Most of the bottles on our list (and on the market overall) range from 60 pills to 250 pills, but the average amount is around 100 pills.
To make it easier on you and your busy lifestyle, we've given a greater value to packages with more pills (after all, nobody wants to have to remember to buy these things on a regular basis! They need to last!). When bought on Amazon.com, single bottles range from $6 to upwards of almost $20. But what is most important here is to consider per/serving cost (aka the cost of one single tablet, to know how much you are going to pay in the long run). For the most part, the products on our list average around 6 to 7 cents per pill, but can get as expensive as 30 cents.
Frequently Asked Questions
Subscribe to our newsletters