Our Favorite Bamboo Socks Wear-Tested & Reviewed
last updated
Feb 27, 2019
People have used bamboo for many thousands of years for so many purposes such as clothing, weapons, construction, rafts/boats, mats/carpets, alcohol and water containers, medical treatment and much more- including clothing!
Many people fight sweaty feet on a daily basis, especially during the summer or when being
physically active
. However, most people aren't aware that there's an alternative to help with this problem: bamboo socks. They have anti-bacterial properties in order to prevent
odors
while also keeping feet dry and clean.
Bamboo is quite breathable, so the socks allow air to pass through and are thermo-regulating, meaning they keep feet warm in the winter and cool in the summer. Bamboo socks are also better for the environment since they are made from a
renewable resource
and are great for people with skin sensitivities because of their hypoallergenic properties.
In a Hurry? The test winner after 16 hrs of research

Cariloha
Why is it better?
high-quality sock made from a very reputable company
extremely comfortable
thermo regulating
In a
Hurry? Editors choice:

Test Winner: Cariloha

8
Researched Sources
1400
Reviews Considered
16
Hours Researching
17
Products Evaluated
Best 3 Alternatives to Bamboo Socks
ROCKAY Eccelerate
Great support and ventilation
Price:
Drymax Trail Run
Anti-blister design
Price:
Fox River Verso
Reduces friction
Price:
Materials
Comfort
Style
Value
By Default
In Depth Review Top 10
Cariloha
Ecosox
Silky Toes
MeMoi
Hoerev
BambooMN
Bambu
Cariloha Crazy Soft
Table of contents
Criteria Used for Evaluation
Frequently Asked Questions
Sources
Our Favorite Bamboo Socks



high-quality sock made from a very reputable company
extremely comfortable
thermo regulating
bamboo viscose process still requires a lot of energy and chemicals to create
This company is known for making some of the most comfortable socks on the market. They've expanded to 16 countries and aim to spread their love of soft, breathable, clean and renewable bamboo products. Since 2007, they're the only retailer with products completely made from eco-friendly bamboo viscose.
Read more
Material
This sock is made from 85% bamboo viscose, 10% elastane, 5% nylon. Since they are made from viscose primarily from bamboo, they are incredibly soft compared to other socks available.
Comfort
Made with arch support, there's added thickness in the foot bed for enhanced comfort. The socks include a seamless toe construction which eliminates irritation. They are hypoallergenic and blended with odor-resistant materials which prevent fungus and bacteria. They are super absorbent and keep feet dry all day long.
Style
The sock comes in Small/Medium (Sizes 5 to 8) and Large/Extra Large (Sizes 8 to 12). Wearers generally report they are true to size while there are some reports that they run a bit large. They come in five different styles: Black/Grey, Charcoal/Coral, White/Green, White/Aqua and White/Grey.
Value
This is a great sock for those looking for extreme comfort and a highly absorbent sock. While the price is a bit high, the construction is much better for the environment and you're getting a quality product.



keeps feet dry all day
extremely comfortable
prevents blisters
few reports of holes after a month of wear
Ecosox is one of the only companies on this list who provides a warranty. The socks are covered for one year from the purchase date for any reason. Ecosox prides themselves on carrying a wide array of socks for varying needs and aim to provide quality products from renewable resources.
Read more
Material
These socks are made from 70% Bamboo Viscose, 25% Polyester, 4% Rubber, 1% Spandex.
Comfort
These socks include arch support to help combat fatigue and provide all-day comfort. The moisture wicking properties keep feet dry and prevent irritation. The Viscose material helps control odor with its antibacterial properties. The socks are also thermo regulating keeping feet cool in the summer and warm in the winter.
Style
Sizing is as follow's: Medium fits women's sizes 4 to 10.5 and men's sizes 3 to 9 and Large fits women's sizes 10.5 and up and men's sizes 9 to 12. There are six color options: Green/Brown, Green with Brown, Grey with Grey, Grey with Black, Black with Grey, and Black with Lime.
Value
These socks are great for outdoor activities and strenuous professions as they provide proper support for hiking, construction work and other high-intensity activities where reliable socks are necessary.



Good value
Very soft
Comfortable
Versatile
Available in 19 different colors
May run small
Some users experienced them not staying up on the leg well
This is a crew cut option that offers the user pretty good versatility because they can be rolled down for more active endeavors and rolled up for dressing up at work. They also have no seams on the toes or the heels so they're comfortable for strenuous activities and won't chafe or cause blisters. Reviewers like them for their softness and comfort although it's important to keep in mind that like most bamboo socks they are fairly thin.
Read more
Materials
These are made from 80% Rayon that's sourced from bamboo. They also contain 10% Polyester that help their breathability, 5% nylon, and 5% spandex for stretchability.
Comfort
Users really loved how good these felt to wear. They're extremely soft and silk-like feeling, hence the Silky Toes name.
Style
These have a crew cut but can also be rolled down for versatility. The best part is that they're available in 19 different colors so you can coordinate them to the rest of your wardrobe whether it's for working out, going to work, or even more formal occasions.
Value
These come in packs of 3 or 6 at a pretty good price. As a rule bamboo socks are more expensive than regular cotton ones, but users were happy with the price of these overall.
Bottom Line
A well-made versatile option that can be used for running, going to work, or even for more formal occasions. They have a variety of materials in them for comfort, breathability, and stretch, and they're also really soft and silky feeling. Some users felt they ran small so consider ordering a size larger than usual.



Durable
lightweight without feeling thin
extremely soft
keep feet warm
Bamboo Rayon material may not be antibacterial: some reports of slipping down the leg
MeMoi has been a leading company in the legwear industry for over twenty-five years. They're intent on staying a leading brand by diversifying their product line and offering as many options they can within each product. They aim to provide quality products without breaking the bank.
Read more
Material
80% bamboo Rayon, 17% Nylon, 3% spandex. There is some discussion about whether or not Bamboo Rayon still holds bamboo antibacterial benefits.
Comfort
These socks are incredibly soft and silky, ideal for those with sensitive skin. They are thermo-regulating and will keep you cool during the summer and warm during the winter. They ensure moisture protection by wicking moisture away and allowing the sock to breathe. They are reported as providing antibacterial properties by repelling fungus and odors.
Style
They are 14 inches long. Fitted for sizes 9 to 11. They come in 10 different colors: Black; Ash; Charcoal; Espresso; Khaki; Military Olive; Purple Passion; Teal; Violet Impression and White.
Value
The price is comparable to Cariloha brand. They are quite strong and durable while still being thin enough to allow feet to breathe throughout use. While it may be questionable if they do provide antibacterial properties, the sock is still higher quality than cotton blends while sourcing from a renewable resource.



extremely soft
odor-resistant
keep feet cool
Hoerev specializes in making a wide variety of high-end bamboo and other ecologically friendly clothing items. Consumers can rest assured that they're receiving a quality product.
Read more
Material
76% bamboo fiber, 21% polyester. Specific bamboo fiber undetermined.
Comfort
Reinforced in the toe and heel for extended wear, these socks are extremely durable and comfortable. These are a great choice for low-profile or no-show socks as they can be worn with sneakers. They're extremely breathable and wick away moisture so feet can stay cool and dry all-day long.
Style
Fits sizes six to twelve. These socks come with six pairs included. They're currently available in three colors: Black, Dark Grey and Navy Blue.
Value
Great price for six pairs included. If you're looking for a low-profile, thin sock, this is a great purchase. They're extremely breathable and will wick away moisture.



They don't fall down throughout the day
durable
keep feet warm;
breathable
Bamboo Rayon may not be antimicrobial
BambooMN aims to provide quality, ecologically friendly products to every consumer. They use quality materials while still keeping affordable prices.
Read more
Material
85% Bamboo Rayon, 10% Polyester, 5% Elastic. This is another brand that, due to the Rayon composition, may or may not have antibacterial properties.
Comfort
Moisture-wicking abilities keeps feet dry and clean while it's breathable composition allows air to circulate. It's thermo-regulating properties keeps feet cool in the summer and warm in the winter. The ultra-fine fibers promotes comfort and prevents blisters.
Style
Medium/Large fits sizes 6 to 10; Extra-Large fits sizes 10 to 14. The packs come with multiple pair and color options.
Value
These do have a higher price tag, but you get more than one pair in a pack making this brand quite a deal. Wearers report that their feet stay quite warm throughout use and that the last a long time, making these socks worth the purchase.



extremely comfortable
no-show design
no-slip design
Bambu also provides a warranty for improper fit or quality of product. The company will find a solution with no added cost. Consumers love how well the socks hide in sneakers without slipping, thanks to the silicone grip in the heel.
Read more
Material
Bamboo blend, specifics undetermined.
Comfort
The socks include seamless toe stitching and reinforced for extreme comfort. Silicone grips in the heel help ensure they stay in place for reliable wear. They are incredibly soft, light and breathable making them almost disappear when worn. The breathable properties ensure that air can pass through keeping feet dry.
Style
Small: sizes 6 to 8; Medium: Sizes 8 to 10, but the sizing is conservative. These are perfect for low-rise shoes, sneakers and sports where wearers may not want their socks to show. They come in white, black and nude.
Value
Great price for a 3-pack of no-show socks. If you want a bamboo sock that truly won't show with most sneakers, this is a great buy. It's seamless toe stitching helps ensure a comfortable wear all day.



Comfortable
Thick for bamboo socks
Durable
Smell resistance
Only available in two colors
These are made of viscose bamboo and organic cotton and are one of the more durable and thicker options on our list. This makes them great for running and working out, which is somewhat rare for bamboo socks. Users also found them to be very durable and that they did a good job at keeping feet from sweating and smelling.
Read more
Materials
These are made from 62% Viscose that is bamboo sourced. They also have 28% organic Cotton, 5% nylon, and 5% spandex. This all adds up to them being comfortable, durable, odor resistant, and helps them fit well.
Comfort
One of the best feeling options on our list. They consistently get high marks for their thickness and durability.
Style
These are classic low-cut athletic socks. They are available in two colors, carbon grey, and coastal blue, offset by white.
Value
The seller we linked to offers a deal where you can buy 3 pairs and get one for free. Even without this bargain, users were happy with how much they paid for these, owing to their durability, comfort, and smell resistance.
Bottom Line
A high-quality option that's thicker and more durable than most other bamboo socks. They can be had for a good deal, but are only available in two colors.
Criteria Used for Evaluation


Materials
The key difference in bamboo socks is whether the bamboo is Bamboo Rayon or Viscose, plus what other materials the bamboo sock is made with. The main difference between the two is that Rayon originates from cellulose which can be pulled from a variety of plants while Viscose is made from wood pulp. There is some debate in the industry about whether or not Rayon is still considered bamboo since the process may limit or destroy any bamboo properties it started with. However, since the processes are almost the same, some find the two processes interchangeable, including the Federal Trade Commission. There are alternatives to both Viscose and Rayon, one being Lyocell fiber which is also made from cellulose but uses a non-toxic method. Our list has both Rayon and Viscose options on it so that you can have a choice of options and choose the one that's best for you. Personally, we prefer Viscose options because they are more natural and good for the environment and that's one of the main reasons that consumers choose to make a switch from socks made of other fibers to bamboo.


Comfort
If the sock isn't comfortable, there's no point in buying it. Bamboo socks feel similar to silk which is quite different from standard cotton blends. It's important to know what type of product you might be buying and how it feels. Most people enjoy the softer feel of the bamboo materials but some find them too soft and for some, it may feel slippery when they are running or doing high endurance workouts. On our list, the Cariloha options are good for people who have never tried bamboo socks and are looking for an option to wear during running or other exercises because they're fairly soft and plush. The design of the product is another factor at play in comfort. Seams on the toes or along the heels can chafe and possibly cause blisters and/or discomfort in general so look for products that take this into account in their design. We only included options on our list that users said were comfortable, but every foot is different and what works for one person may not for another and vice versa.


Style
It's important to know if the sock will fit and if it will look good when you wear it. Even though socks don't get a lot of attention compared to the rest of your workout wardrobe, it's still important to know how much of it will be showing and what color options are available. Bamboo socks can be found in every style from knee high, crew cut, to low ride socks and everything in between. We tried to offer a variety of styles as well in our review list.


Value
Bamboo socks tend to be a good bit more expensive than traditional cheap cotton socks. But it is important to think about the long-term use you will get out of the socks. We considered cost and longevity in our assessment so buyers can make the most educated decision. Investing a little more now can save you money in the long run by investing in quality products that will last longer. We've all bought a value pack of socks at a big box retailer only to have them start falling apart pretty much immediately. Remember how grandma used to always buy you socks for your birthday and the holidays? At the time you probably would have rather had a toy or something else, but it turns out she really knew what she was doing, and we'll bet that she wasn't giving you cheap socks, but good quality ones.


Bottom Line
Thickness
Many bamboo socks are thinner than standard socks unless of course, the bamboo sock is for hiking or other activities. If a buyer generally shies away from thinner socks, this may not be the best option. but even for their thickness they are incredibly comfortable so they are still worth trying out to see if they offer the level of cushion and support you are looking for in your new running socks or whether they would best service you for general everyday wear.
Biodegradable Source
Bamboo socks are obviously made from bamboo which is a biodegradable material. They will eventually break down and need to be replaced. This makes them less durable than standard socks. Many consumers are surprised when they suddenly find holes in their socks, but this is most likely due to the nature of the product. If you're looking for a more durable bamboo sock, look for a sock with other materials, such as polyester, included in its construction.
Odor Control
If you're looking for a sock that can help with odor control, look for a sock that is at least 75% bamboo due to bamboo's anti-bacterial properties. This is one of the biggest features that draw people to bamboo socks in the first place and it continues to be one of the best selling points for these socks.
Expert Interviews & Opinions
Most Important Criteria
(According to our experts opinion)
Experts Opinion
Editors Opinion
Users Opinion
By Default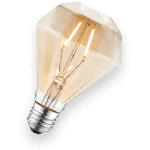 Why Bamboo?
Bamboo is great for the Eco-System. There are so many products from flooring, bed sheets, clothing and even socks made from it. The materials perform amazingly well and reproduce faster than trees.
Proper care is essential
Be sure to follow the manufactures care instructions carefully to get the longest life from your bamboo socks. As with a lot of different gear that we feature we recommend air drying these if at all possible to prevent shrinkage and a subsequent lowering of their breathability.
Frequently Asked Questions
q:

What's special about bamboo socks?

a:

Bamboo socks have anti-bacterial properties which reduce and/or eliminates odor. They are much more breathable and air can circulate through keeping feet dry. They are also thermo-regulating, meaning they help keep feet warm in the winter and cool in the summer.
q:

What's the best version of bamboo blends?

a:

Viscose bamboo is the most common type, but if you can, try to get the lyocell version or bamboo line which is the truest and greenest version available. Rayon and Viscose use nearly the same process and require a lot of energy and chemicals. It's argued that Rayon isn't 100% natural bamboo.
q:

How should bamboo socks be washed?

a:

Bamboo socks can generally be washed like other socks. Some socks require either hot or cold water. Bamboo socks generally take a bit longer to dry than normal cotton blend socks. Most people find they last longer and look best when they are washed on a gentle cycle and allowed to air dry.
q:

Where can we buy bamboo socks?

a:

Bamboo socks are available on major retailer websites, plus in some major brick and mortar stores. It is important to shop around and find the style, size, and design that best fits your wants and needs.
q:

Do bamboo socks work for athletic activities?

a:

There are bamboo socks that will work for high-activities, such as Ecosox which is included on this list. If you're using a brand or a style which isn't specifically created for such activities, holes may occur. There are some fabrics blended with bamboo to help strengthen the material, such as nylon and spandex.
Subscribe to our newsletters