Best Volleyball Socks Reviewed & Rated for Quality
last updated
Oct 04, 2019
It might seem like there's not much to
volleyball
socks, but that's where you're wrong. A good pair has the right amount of support, comfort, cushioning, and sometimes even compression to help you perform at your best so you can win the match. They should also be breathable and odor controlling and can also be a great opportunity to show your team and school spirit.
Usually, volleyball socks come up and over the
knee
to help you be comfortable while wearing kneepads but this doesn't have to be the case. Some athletes prefer a pair that ends lower down on the leg so we've included several different options so that everyone can find something they like.
In a Hurry? The test winner after 12 hrs of research

Rockay Vigor Compression
Why is it better?
Comes with a lifetime guarantee
Has reflective features
Speeds up recovery
Constructed with recycled materials
Breathable
Seamless design
4
Researched Sources
1100
Reviews Considered
12
Hours Researching
21
Products Evaluated
Breathability
Comfort
Durability
Materials
By Default
10 Best Volleyball Socks
1

. Rockay Vigor Compression
Comes with a lifetime guarantee
Has reflective features
Speeds up recovery
Constructed with recycled materials
Breathable
Seamless design
Release date is in November 2019
Over time, playing volleyball can take a toll on you—which is where the Rockay Vigor compression socks come in! These socks are designed to address the issues that come with strain and overuse, so you can spend more time working on your performance and less time worrying about your pain levels. If you want a comfortable, breathable, and durable pair of socks, these definitely hold up to the test of time.
Read more
Breathability
With specifically chosen breathable mesh zones, these socks definitely deliver when it comes to keeping your feet cool and dry. Unlike some other compression socks out there, you will not be sacrificing breathability to get the compression you need—so this is a great option for those of you need to make sure you use well-ventilated socks that won't allow you to overheat.
Comfort
As far as comfort goes, these are by far one of the most—if not the most—comfortable compression volleyball socks available on the market today. They are well cushioned beneath the toe and the heel and their seamless toe construction ensures you stay blister-free. If you need additional arch support, you are in luck with these socks because they offer just what you need. Their compression may take some getting used to if you have never used compression socks, but overall these are incredibly comfortable and effective.
Durability
Like all Rockay socks, you need to make sure you air dry these. They are also odor resistant and designed to be washed far less often than many of you may be used to. So, not only can you push yourself further with these socks, but you can count on them to last you the long haul.
Materials
If you have ever used compression socks, you know they offer a tight fit that increases your blood flow, speeds up your recovery time, and minimizes how sore you are post-workout. They feature 16-23mmHG compression, which means you may need to take some time to get used to it if you aren't already. They are also made of recycled materials that help reduce waste in our oceans.
Durable
Made of recycled material
Cushioned
Odor resistant
Great price
Release date in November 2019
If you are looking for a volleyball sock with a bit of compression—but not enough to shock you—the Rockay Razer Crew is the way to go! Not only are these socks eco-friendly an made from recycled plastic, but aside from that they are also comfortable, stylish, breathable, and durable—so you can count on them to let you look and feel great!
Read more
Breathability
If you are worried about not getting the breathability you need from your socks, look no further! These socks utilize a special technical mesh to deliver a breathable and well-ventilated design you can trust. So, those of you with sweaty feet can definitely count on this one.
Comfort
Those of you who just want a little bit of compression are in luck! These socks do provide a secure an comfortable fit that will aid in blood flow and recovery time—however, they offer just enough to do the job, so even a total compression novice can use these socks. They also offer some additional cushioning, so if you suffer from arch pain you will definitely benefit from these socks.
Durability
When we took a look at the durability of these socks, we found that the use of a high density knit in their construction is really what boosts them to a whole other level. The socks also have some cushioning on the bottom, so if you need some cushion to get the comfort you need, this is a great way to go. Their odor-resistant coating is an added bonus for those of you who are tired of your smelly feet sending you right back to the store to buy another pack of socks.
Materials
True to the Rockay brand, the Razer Crew socks are constructed from recycled plastic that has been reengineered into durable and comfortable nylon. They are designed to be incredibly durable and flexible, so you get a secure fit that will still allow for a full range of motion with each and every stride you take. It is important to note, however, that these socks do provide additional compression to ensure you get the perfect fit.



With a gripper top to ensure your pair remains up where they are placed, this pair represents high-performance socks. They are great to wear under the volleyball gear. They are designed to suit any team sport, including volleyball, soccer, and even football. The polyester-acrylic-nylon blend ensures durability and reliability. They also feature heel support.
Read more
Gripper Top
The sock is designed to provide a powerful grip at the top. The gripper top design ensures the sock remains attached to the leg no matter the movement.
Y-Heel
The sock also features Y-Heel to help lock it in place while the athlete is on the move. You will get the best heel protection while wearing this sock.
Cost and Value
With excellent heel and arch support, this sock provides the right support needed to help the athlete perform any team sport. For a few dollars, you can add this pair to your collection of reliable sports socks.
4

. ChalkTalkSPORTS Custom Team



Everyday athletic sock
Custom player number to wear with pride
High-performance pair of socks
Very comfortable to wear
May have sizing issues
May get holes threw hard use
These performance socks allow you to wear your player number and boast about it. You will feel proud when representing your player number in every way; all you have to do is choose the relevant digit. Not only will they look great on your feet but will also feel comfy to wear and play. These represent an everyday athletic sock for the team sport lover and player.
Read more
Customized Player Number
If you like representing your player number with pride, then you will certainly find these socks useful. They come with customized player number to motivate you to perform and give your best.
Every day, Athletic Sock
The sturdy construction makes the sock ideal for everyday athletic use. You can wear them to a jogging session, a gym workout session, a sporting event or just about anything else.
Cost and Value
If high-tech function and comfort is your style, and like wearing your player number and feel proud about it, then you should get a pair. They are super comfy to wear and highly affordable.



Accurate sizing to suit children, youth and both genders
Durable polypropylene and Spandex material
Antimicrobial and odor control
A wide variety of colors
May not be suitable for heavy-duty use
Some users may find it shorter or longer than expected
These are high-performance athletic socks. The elite crew sock also features a volleyball logo. The pair comes in a variety of sizes for youth, women, men, as well as extra-large sizes for both men and women. They also come in various colors to complement your team colors, with crew length that hits mid-calf. They are guaranteed to impressed young girls and even teenagers.
Read more
Accurate Sizing
These socks have been designed to accurately fit all sizes, from teens and youth to men and women of varying foot- and leg-size. Whether you need large, medium or extra-large, there is something for everyone.
Performance Controls
Some of its performance features include moisture control to keep away the moisture and odor control to ensure your foot does not smell when you take the sock off. You will also be impressed by the blister control and antimicrobial features.
Cost and Value
The sock features breathable mesh, odor control, and moisture control to prevent smelly feet. Whether you want medium, large or extra-large size, you will find whatever you are looking for at an affordable price.



Custom sport number to wear with pride
Moisture-wicking technology to help keep the feet dry
High-quality socks for everyday use
Suitable for all team sports
Can be a bit too tight for the for right size
Actual product color may differ from picture color on the Internet
These mid-calf socks are custom-made for the crew team. They are great for virtually any team sport, including basketball, football, baseball, and volleyball. These are high-performance socks designed for the elite athlete. The fabric is soft yet strong enough to withstand the wear and tear of daily use. It dries faster that cotton, allowing perspiration to move away from the athlete's skin.
Read more
Perfect Player Number Socks
Represent your player number with great pride by wearing these custom-made high-performance socks. Your team will look incredible and you will feel more inspired to perform and deliver. They are also very comfortable to wear when playing.
High-Quality Sports Socks
If you want socks you could use on a daily basis while withstanding the wear and tear, then you might want to try this pair. They are high-performance socks you can always count on to deliver. You can use them for virtually any sport.
Cost and Value
To get good value for your money, it is important to invest in good high-performance socks to provide comfort and keep the moisture away. For a few bucks, you can get this reliable pair of socks in readiness for your next training or competition.



Blister control feature
Odor and moisture control to prevent smelly feet
Sturdy toe and heel construction
Comes in various sizes
Some users may find the socks too short to cover the shin
May lose elasticity over time
These multisport elite performance socks are designed for the whole crew. They have special features that make them unique, including blister control, odor control to minimize smelly feet, moisture control to prevent sweat from causing wreaking havoc, antimicrobial to keep bacteria in check, and they are high performance too. They come in a variety of sizes to provide the perfect fit.
Read more
Ergonomic Cushioning
When wearing these socks, you will feel the comfy cushioning that this pair provides to help protect your feet and toes from the environment's harsh elements. They also have blister control features to ensure blisters do not become a problem.
Breathable Mesh
The socks' breathable mesh allows free airflow to aid moisture control and odor control that could cause smelly feet and socks. Your feet won't be sweating much while inside the socks.
Cost and Value
If you are a volleyball enthusiast looking to invest in some good socks that will offer protection to your feet and toes, then you might want to try these. They are quite affordable too.



Designed for the entire family, from men and women to children and youth
Beach socks for playing soccer and volleyball
Offer the best protection to feet and sole
Great for both cold and warm weather
Can be a bit wide in width
Material can be too thin
Nordic Beach Socks are specially designed to offer the feet protection from scorching-hot sand as well as rugged rocks. The premium quality Lycra Body and reinforced stitching ensure protection and durability. The resistant Neoprene sole provides comfort and an extra layer of protection while the ergonomic design provides the perfect fit and extra comfort to ensure the athlete has all the comfort needed to focus more on performance and less on the sock.
Read more
Beach Socks
These socks are designed for the beach, to wear in the hot, scorching sand when playing volleyball with friends. Whether you are enjoying a soccer game in the evening or want to show your volleyball skills to your friends, these socks will match both occasions.
Best Protection
They have been specially designed to offer the best protection to the athlete's feet to ensure peace of mind when enjoying any ball game along the beach. The hot sand and corals won't bother you again.
Cost and Value
The socks offer protection to the feet of volleyball and soccer lovers while playing on the beach. They offer the best protection to the feet at an affordable price of a few dollars.



Long enough to go over the calf
Reinforced sole and heel for an added layer of protection
High-performance compression socks
Designed for team sports
Some users may find the compression minimal
Can be too long
These over-the-calf compression crew socks are designed with the male user in mind. Whether you want to play soccer, basketball or volleyball, they can be great for any team sport. They can be used for hiking too if you frequently go hiking with friends and family. The compression design will remain over the calf no matter the sport.
Read more
Arch Compression
The compression design is meant to provide a perfect fit to offer protection to your arch, heel, and toes. They will remain up the feet no matter how you move.
Over the Calf
These socks are made with the football or volleyball player in mind. They go past the knee and stay up there no matter the intensity of activity. You can run, jump or squat without them dropping.
Cost and Value
For better protection, the socks feature a reinforced heel and sole. They are also long enough to go over the calf, with compression design to keep them up there. They are affordable as well.



71% Acrylic for durability
Cushions the feet
Sturdy heel and toe construction
Knit using modern-technology machines
The size may not fit perfectly for everyone
Heavy-duty use can cause wear and tear
The cushioned foot and toe design provide ultimate protection to your feet and toes. The socks will also ensure your heel is adequately protected. With volleyballs all over the socks, you can be sure that they are meant for playing volleyball. Whether you are a child, youth, lady, man or woman, you will find your perfect size in readiness for the next volleyball game.
Read more
Cushioned Acrylic Foot
Your feet, heel and even toes will enjoy ultimate protection from these socks. The intense shock associated with playing volleyball along the beach can put pressure on the feet, heel, and toes, but this pair can help protect them from all of that.
Heel and Toe Construction
The heel and toe areas of this sock have been designed and created to offer utmost protection to the heel and toe. You will never have to worry about injury caused by sand while playing on the beach.
Cost and Value
As an athlete or volleyball player, you want socks that would protect your feet and toes from hot sand and harsh elements of the environment while playing. These socks are designed to protect the heel as well, and they are very affordable.
Criteria Used for Evaluation
Expert Interviews & Opinions
Most Important Criteria
(According to our experts opinion)
Experts Opinion
Editors Opinion
Users Opinion
By Default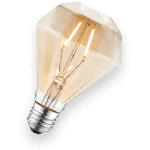 Do they really matter?
Volleyball is a high impact sport, and you are going to want to wear the right attire and that includes your socks. You will need socks that fit securely, protect your shins and feet, and are breathable, so you don't develop any blisters. it is always important to wear the right socks, so don't think that it won't make a difference.
Breathability - is it necessary if you're indoors?
To put it simply, yes. Just because some of you may play inside instead of outside does not mean that you can sacrifice breathability. You will want socks that won't cause chafing or blisters--and that means preventing moisture build up and excessive sweating, which is where breathability comes into play.
Other Factors to Consider


Accessories
On the other hand, you can have a pair of socks that stand out from the rest and help you make a fashion statement. For instance, you can choose fashionable colors for your team to make it easy to blend with the team uniform. You can also make an individual fashion statement by investing in pairs of socks that represent your personal style and preference. There is no better way to tell people that you are fashionable than wearing fashionable clothes and accessories, and socks are no exception. Regardless, whether you want to make a fashion statement or not, the pair of volleyball socks you choose should be able to serve all of your needs as far as performance is concerned. Depending on individual style and preference, you may or may not give fashion and style much consideration. However, if you want to be motivated to wear your socks to the beach or pitch to play team sports, then you should highly consider this factor.


Style
While this might seem like the least important factor of all because it does not affect performance, it is still worth considering. Indeed, fashion and style do not have an impact on the performance of the socks, but it could greatly determine your motivation to wear them. It makes little sense of buying a pair of socks you do not intend to wear. Many people have bought socks that ended up accumulating dust in the basement or garage after being thrown there with other least used items. With many manufacturers coming up, it is common to find very awkward-looking volleyball socks with owners claiming to have been designed for fashion. However, it is only a matter of time before they find themselves in the trash can. You can wow the crowd and supporters with your unity by getting your entire team to wear the same color socks. This uniformity is a great sign of unity and allows you as team members to easily identify each other during the game, which makes it easy to pass the ball to each other.
Frequently Asked Questions
q:

Can I use volleyball socks if I'm a soccer player?

a:

Yes, of course. These socks are designed to cushion the feet and toes by absorbing the shock that might be caused by the impact force. In fact, you can use these socks for basketball and soccer. You can also use them as regular everyday socks you can wear to virtually any event with no restricted dress code.
q:

What is the best volleyball sock?

a:

Good volleyball socks should have the high performance expected of any sports gear. They should cushion the feet, ankle, and toes by absorbing shock from impact force. They should also be comfortable to wear so that you can have them on for as long as you want. Blister and moisture control socks help to keep the feet dry and prevent them from getting blisters. If you are going to invest in good volleyball socks, make sure they are padded in the footbed area to provide the extra protection needed to keep your feet safe. Breathable mesh also allows sufficient ventilation so that your feet do not sweat and cause blisters or produce an unpleasant odor. Some manufacturers make socks that feature antimicrobial design for odor control.
q:

Where can I find the best volleyball socks?

a:

Many retail stores across the country sell high-quality sportswear. You can visit any store near you to select your ideal pair. You can also find them in sports apparel stores near you. However, the ubiquitous nature of the Internet has made it convenient to shop for sportswear online because it saves time and you can have your volleyball socks delivered to your doorstep. Just log onto your desktop or tablet PC and visit any of the top e-commerce platforms for a wide range of durable sportswear. However, just ensure that you take your time to compare the product features before selecting your ideal pair. Most of the information about the volleyball sock can be found on the product description page. Going through the list can also save you a lot of time by avoiding unnecessary returns of wrong products ordered.
q:

How much does a good pair of volleyball socks cost?

a:

The cost may vary depending on the designer or manufacturer. Some of the factors that might affect cost include the material used to make the product, as some are more expensive than others; the cushioning around the heel, footbed, and toes; and fashion or style, as fashionable products are generally more expensive than old-fashioned ones. However, with the rising number of manufacturers making several different socks and footwear products, the prices of volleyball socks have dropped dramatically and have become very affordable. With a few dollars, you can get high-quality socks.
Subscribe to our newsletters