10 Best Recovery Tights Reviewed and Tested
last updated
May 06, 2019
If you're on the hunt for the best recovery tights, then you've come to the right place!
Running can be very demanding on our
muscles
and tendons, and many other parts of the body. Besides plenty of rest, there are some things we can do to help our body
recover
from strenuous exercise--and wearing the best recovery tights is one of those things. Recovery tights boost your circulation, minimize muscle
fatigue
, and help you recover faster. They have been expanding on the market over the past few years and have become a true must-have in every runner's wardrobe. So, if you need help recovering from your active
lifestyle
, below you can find our selection of the best recovery tights on the market today!
In a Hurry? The test winner after 10 hrs of research

CompressionZ
Why is it better?
Wicks sweat away and dries quickly
Comfortable 4-way stretch material
Decently priced
Can wear anywhere
Money back guarantee
In a
Hurry? Editors choice:

Test Winner: CompressionZ

4
Researched Sources
1.5K
Reviews Considered
10
Hours Researching
13
Products Evaluated
Support
Breathability
Comfort
Durability
Flexibility
By Default
10 Best Recovery Tights



Wicks sweat away and dries quickly
Comfortable 4-way stretch material
Decently priced
Can wear anywhere
Money back guarantee
Some consumers said they run small
No reflective markings
These CompressionZ leggings for women are super comfortable with a 4-way stretchable fabric. They wick sweat away from your body and dry quickly. They keep your skin dry to ensure there is no itching, irritation, or chafing. They even have anti-odor technology to prevent odor-causing bacteria. These leggings also come in 13 different colors and styles to choose from for those who want to add some style to their workout. You can wear these anywhere on a run, doing yoga, at the gym, or anywhere else you want.
Reviewers reported that these are tight enough to give good compression for recovery, but flexible enough to be able to run, workout, and practice yoga in.
Read more
Best for: Running/yoga/fitness
Material: These leggings are made out of 73% Polyester and 27% Spandex
Sun protection: No
Reflectivity: No, but they do come in a variety of bright colors to choose from
Moisture-wicking
Reflective features
Adjustable fit
Dries quickly
options for both men and women
Looks great
Regulates temperature
If you are looking for the best recovery tights to improve your performance, then these are it. They were specifically designed to ensure you can push yourself to the limit thanks to their moisture-wicking capabilities, temperature regulating tech, and ability to reduce your recovery time after a strenuous workout. They are incredibly durable--which makes them a great option for even the most rigorous training! These pants are versatile and perfect for runners, CrossFit athletes, and anyone who needs a pair of recovery tights that can take a beating. Although these don't have pockets, you will find they are still one of the best recovery tights out there.
Read more
Best for: CrossFit and Running
Material: Recycled CoolJade Fabric
Sun protection: No
Reflectivity: Yes
Compression technology improves performance and recovery
PWX signature fabric gives maximum flexibility
Lightweight
Elastic waistband with drawstring
UPF 50% sun protection
Wicks sweat and dries quickly
A little more expensive than some of the other tights
Might have too much compression for some
2XU Core compression has graduated compression technology proven to improve your performance and help you recover faster. They are made with their signature PWX fabric which stands for Power Weight Flex, which gives these compression pants a more powerful compression while remaining lightweight. It also gives them extreme flexibility for better mobility while running and working out. There is nothing boring about these compression pants which come in different styles. Moisture wicking technology keeps you dry, and flatlock seams prevent chafing and irritation. They have an elastic waistband with a drawstring to help keep them fitting just right.
Reviewers reported that while they have really good compression for help with recovery, but they're still plenty flexible for running and exercising in.
Read more
Best for: Running/fitness, and recovery
Material: These lightweight tights are made up of 72% Nylon and 28% Elastane
Sun protection: Yes, and they are antibacterial as well
Reflectivity: Most of the options have reflective markings but some don't.



Moisture wicking
Works in all weather
Quick dry
2-way air circulation
Affordable
Sizing is off
Not as warm as some users thought they might be
Not only is this an affordable option, which fits all budgets, but it also comes in lots of color options to choose from. They are both lightweight and comfortable as well as perfect for all sports/athletics during both hot and cold weather. They provide 98.8% Uv protection--and are breathable, fast drying, and moisture wicking.
Read more
Best for: All sports and running
Material: 92% Polyester, 8% Spandex
Sun protection: 98.8% protection
Reflectivity: logo
5

. Under Armour Speedpocket



Lots of color options
Speedpocket to store your belongings
Quick-dry
Moisture-wicking
Prevents odor and bacteri
These pants are available for both men and women--and come in lots of great color options. They are water-resistant (but not waterproof) and the Speedpocket in the front is flexible and expands to hold your belongings comfortably and securely. These pants are also moisture-wicking and prevent odor and bacteria from forming. Overall, these are comfortable, breathable, and come with reflective features for added safety.
Read more
Best for: Running
Material: 100% Polyester
Sun protection: None
Reflectivity: Yes, both legs



Gradient compression contours to your leg muscles
Sizing system based on a unique BMI algorithm
Reduces muscle vibration, minimizing the strain
Improved circulation increases oxygen delivery
Athletic cut waistband with firm elastic grip
Regulates temperature thanks to its HEIQ technology
Light, Medium, and High Compression options to choose from
Not the best fit for everyone
The high compression pants may be too much for some users
Sizing is off for some body types
These recovery pants use gradient compression to help you improve your performance and reduce your recovery time. Their HEIQ technology also effectively regulates your temperature and ensures they are moisture wicking--so you stay cool and dry. Their flat seams make them comfortable and ensure they don't cause chafing or blisters. If you need recovery pants that will help you improve your performance and push yourself to the limit, then these are it.
Read more
Best for: Running/recovery
Material: 76% Nylon/24% Elastane
Sun protection: UPF 50+
Reflectivity: Yes
Anti-odor technology prevents the growth of bacteria
Dries very quickly
Large choice of colors
Great for colder seasons
Some users expected better durability
There are lots of different running tights, but not every one is appropriate for colder seasons. Recovery tights for colder days need to be able to retain heat and that's what these Under Armour tights do. However, that doesn't mean that they're super thick. Actually they were described as being like a second skin, and they're rather lightweight and very soft. To boost your performance and keep from restricting your movements, Under Armour uses a special4-way stretchable fabric. The fabric is dual-layered to provide more heat to your body. However, you won't feel too hot thanks to the inseam panels. The choice of colors is really nice, and in general users didn't have problems with sizing.
Read more
Best for: running and other sporting activities
Material: Polyester and elastane
Sun protection: No
Reflectivity: No
Keeps legs warm by ensuring good oxygen flow
Fabric wicks moisture while keeping you comfortable
Decreases abdomen damage by circulating oxygen and blood
Helps to balance out leg muscles
These recovery tights have a high level of compression for healing. Regardless of whether you run a marathon, cycle for another individual best, or simply have a hard workout at the gym, recovery tights are something that every athlete should have.
These compression tights help to decrease damage by expanding oxygen and blood flow in the abdomen. Your legs will stay warm while wearing them. These tights are made of Zensah restrictive texture fabric, which makes them breathable and very light and breathable. Compression tights help to balance out leg muscles to counteract damage and enhance healing.
Read more
Best for: Running/recovery
Material: Fabric breakdown is 85% Polyamide / 15% Elastane.
Sun protection: No
Reflectivity: No



They provide very firm compression
Users can choose from a wide range of colors
They retain their original shape after multiple washings
Some users had problems finding the best size for them
If you want to run or do other activities which are demanding on your body, you should definitely invest in good recovery tights. Recovery tights help you to recover from mild swelling and soreness. The compression on the SKINS DNAmic compression tights is snug but there's no restriction of movement. You can really feel the boost of the blood circulation and many users noticed the faster recovery of muscles even after their first time wearing the tights. These tights are great when it comes to regulating moisture. They also feature extra support in large muscle group areas.
Read more
Best for: running, lifting weights
Material: nylon and elastane fiber
Sun protection: 50+ UV protection
Reflectivity: no


Reflective drawstring
Breathable and lightweight
Anti-microbial technology fights odors
Might be short for tall people
These compression tights from Zensah are made of a breathable and lightweight fabric. The tights include pressure from hip to lower leg to encourage to enhance blood flow and to keep your legs warm. They also use fast dry innovation technology to wick dampness from the skin through the tights to where it can dry in the air.
Read more
Best for: Running/recovery of muscles.
Material: Fabric breakdown is 65% Nylon / 35% Elastane
Sun protection: No
Reflectivity: Yes
Criteria Used for Evaluation


Support
Recovery tights are made to support your muscles after an injury of some kind. They are designed to add support to your legs, stomach, and even your stomach area to help you heal and recover quickly. The added support and compression that comes with tights helps improve blood blow and lessens fatigue and pain in the muscles during your workouts. Here at RunnerClick, we made sure to find tights that are supportive and that will help you recover and get the most out of your runs.
Well, this is what we all need to think when picking recovery tights, will they support us as we want? Will they be helpful for my post-run recovery? The answer we all want is yes. So how about when shopping you put this in perspective. Make sure you look for good compression tights that help speed your recovery process. Your recovery should be your number one priority at this juncture. Normally we give you a list of the 10 best tights to pick from, but we also advise you to read a lot of reviews, and do research of what your condition requires and get the best. We want you to be on your feet as fast as you can, and to go about your daily and normal running routine in no time. Look for the best of the best out there. This generally covers a broader spectrum as it revolves around the features of the tight that will make your recovery noticeable within a small period of time. Never go for tights just because of their color or because they are trendy, you can consider them but only after making sure the selected tights can help in your recovery process. At Runner Click we always have our runners covered, and you are no exception.


Breathability
Tights are made to fit snuggly and this is a good thing but it is important that they also have to be breathable. This means that they will have good airflow to keep you comfortable. You will sweat and get hot as you run to make sure the tights you wear have good breathability and airflow. This airflow will allow you to stay cool and comfortable by keeping the air flowing and by the wicking away the sweat to help you cool down during your runs and workouts. We made sure all the tights here are very breathable and easy to wear.
This is important because we want you to be comfortable and have no irritation when you're wearing your tights. It brings you one step closer to recovery as well. When looking for something breathable it's important to look at the material it is made out of. In most cases avoid picking cotton isn't breathable and is slow to dry. Any material that wicks out excess moisture to keep you dry during your workouts is the best. Try to pick one that has this quality as it leads to you concentrating more on getting healed rather than being comfortable as that one will be taken care of by the tights themselves.


Comfort
When looking for a good pair of recovery tights, it is important above all else that they are comfortable! There is little point in buying tights if they are not comfortable because you are not going to wear them and they are not going to help any with your recovery. We made sure to keep comfort foremost in our minds as we search for the best tights to present to you here. These are some of the best recovery tights available right now and we made sure to include as much of a variety as we could to ensure you can find what will work best for you.
It would be crazy not to have this one on our list. With the recovery in mind, the most important thing to focus on is a comfort, you do not want to feel pain or worsen your condition at any expense. Worry not, that is why we are here to makes sure we come to your aid in assisting you in making the quickest come back in history. Your body and muscles should feel at home with nothing to bother them but recovering. Comfort comes in as the major concern, without this we can assure you that any tights you buy will be of no good.


Durability
Another factor many runners look for when they are buying any kind of running gear is that it is durable. You want your gear to last and hold up well to whatever you throw its way. Here at RunnerClick we made sure to look at the durability features of the recovery tights that made it onto our list. We know your money is important and heard earned and you want to make sure you are investing it into gear that will last and be reliable. All of these tights rate highly for durability and are designed to meet your needs now and down the road too!
Wanting quality comes as a no-brainer, we all want something that can stand the test of time. Going shopping at a store can sometimes be a bit of a hassle. Going into the fitting rooms and trying on five pairs of pants can get frustrating. The first time you go to the store to get tights, why don't you make sure you get the best quality ones that will withstand the test of time. In most cases we prefer getting more than one pair of tights because using the same pair every day, however good the quality is, can result in lots of wear and tear. Make sure you do not fall prey to trends and style, sometimes it is more than just appearance that matters, and recovery tights are no exception. Sometimes to get a quality product you are going to have to spend more money than you would like, but know that is not always the case. Sometimes you can find a perfect pair at a great price.


Flexibility
Tights are designed to fit snug and are not loose. They offer compression and support and a fit that stays in place while you run and move and workout. While this is important, you will also want to ensure your tights are not so tight that they are hard to move around in or that they hurt you due to being so tight. Our review team made sure to look at flexibility and range of motion to ensure these recovery tights serve you well and help you get better rather than hurting you or reducing your ability to work out.
When it comes to the flexibility it's obvious this is really important. Getting the wrong size can hinder you from achieving your best results in recovering. When buying clothes of any kind how they fit you will always be a number one priority, which comes as no surprise since no one will buy something that doesn't fit. Coming up with the best fitting recovery tights is a step closer to your recovery, if it's too tight it is subjective to wear and tear which also means less flexibility and we cannot afford that can we? Make sure the tights shouldn't be too tight on your ankle if so consider the size wrong. Most tights have size charts at the back of their packages to help you know which size is likely to fit you best.
Expert Interviews & Opinions
Most Important Criteria
(According to our experts opinion)
Experts Opinion
Editors Opinion
Users Opinion
By Default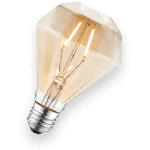 Get The Goldilocks Fit
You want to find a pair of compression tights that aren't too big or too small: they should fit just right. Getting a pair that's too large for your body will cause you to have difficulty keeping them on your body, they'll limit your mobility, and you'll miss out on the therapeutic effects of the compression. If they're too tight, you run the risk of cutting off your circulation or having an embarrassing wardrobe malfunction in public.
Confidence Is Required
The unfortunate truth is that anyone, man or woman, who wears tight-fitting pants in public is going to attract some attention. You need to understand and accept this before considering wearing a pair of tights when exercising in view of other people. If you aren't confident enough to do so, consider exercising at home or wearing a pair of shorts over your tights.
Work closely with your doctor
During your recovery, you will want to work closely with your health care provider to ensure you are healing and recovering properly. They will help you find what you need to do and what kind of tights might be best for you and your unique needs and special situation.
Keep value in mind
When shopping for good tights, you will want to invest in the best quality tights you can. Remember that the price tag is the cost but the real value of a pair of recovery tights is found in the features it offers and what you stand to gain from wearing them. So remember, value is key and is more important than the price tag in the overall scheme of things. Investing in good quality now will more than pay for itself down the road when you are not buying new tights every few months!
Other Factors to Consider


Materials
Once you have taken a look at all of the other factors that we have mentioned above, there is still much more to consider when narrowing down your final picks. When it comes to a durable and high-quality pair of recovery tights, you will need to consider the materials your tights are made of. Many of the options on our list are actually compression tights, but not all of them are—so if you have never owned a pair of compression leggings you don't will still have great options in terms of recovery tights.
The material the recovery tights are made of is something many people overlook, and we want to make sure you know that it is definitely something you need to remember to consider because at the end of the day it can make all of the differences. The best recovery tights should fit your body snuggly and securely and they should be stretch and conform to your body—you will notice many of them have spandex listed as part of their materials.
Recovery tights should also be made of lightweight and moisture-wicking materials—so you can stay cool and dry no matter how long you wear them. They should be really breathable, so you won't develop any blisters or experience any unnecessary chafing. The best recovery tights are typically made of blended materials—such as spandex, nylon, and polyester. Overall, you need to make sure you get something that is comfortable but that can still effectively help you recover post workout or run.


Value
Regardless of what you are buying, value is always an important factor to consider before making your purchase. One of the most important factors to consider here is the price of the recovery tights you are considering—in other words, the investment you need to make. This is important to think about here because some recovery tights can be pretty pricey, so you need to be sure that you are investing in a pair of recovery tights that will fit your needs.
It is important to remember here that just because a pair of recovery tights are the most expensive options doesn't necessarily mean they are the best—and just because you are on a tight budget doesn't mean you should get the cheapest option. So how should you go about determining the overall value of the recovery tights you are considering.
What we did to evaluate the overall value of the recovery tights we were considering is think about everything they had to offer as a whole. This meant taking a look at the type of support they had to offer and how flexible they are—because you definitely need to make sure it offers a good range of motion. We also considered how comfortable and breathable each pair of recovery tights were—because at the end of the day if you aren't comfortable in them, they will be a total waste of money. Lastly, we considered how durable each pair of tights were as well as what materials they are made of. We took everything we found and compared them to what they cost and determined their overall value this way.
When you take a look at the value the recovery tights you are considering will bring to the table you will need to do just what we did—but take your own needs into consideration. Make sure to think about the materials that are comfortable for you and that will last you the long haul. Compare that to the investment you will have to make and determine the overall value they will bring to you. Of course, keep your budget in mind when making your final decision, but don't settle because there is something out there for everyone.


Style
Although the style is definitely not the most important factor to take into consideration, we know that this matters to a lot of our readers. We want to start out by saying that the most important thing is that you narrow down your options to recovery tights you know will fit your needs before you start looking for the most stylish option you have. This is especially important because it can be really easy to get caught up with all the fun colors available to choose from—so make sure you narrow down your picks to functional one's first.
Once you do that you can focus on all of the fun colors and designs available to choose from. Some of them offer sliming fits while others may have additional mesh that will make them more breathable as well as more stylish. Many of the options on our list offer lots of additional features as well colors to choose from so no matter what your preferences or needs are, you will definitely find a great looking pair of recovery tights that you will love.
Frequently Asked Questions
q:

Will these tights really help me recover from workouts?

a:

We addressed this question somewhat above, but the short answer is maybe. They do seem to help in some cases but in others show little effect. Manufactures such as CEP, Skins, and 2XU all have scientific studies cited on their websites. Take a look by clicking on the name of the brand. Conversely, compression tights are not without criticism. Our common sense tells us that while these tights are not a magic cure for everything, they do offer a bit of an edge, and trying never hurt anyone.
q:

How long do compression tights last until they need to be replaced?

a:

This, of course, is product and usage dependent. But generally speaking most are guaranteed for a year, and with moderate use should be expected to last far beyond that. Sweat and dirt can affect their longevity negatively so be sure to wash them after every use.
q:

How do I wash my compression tights?

a:

Check the tags first, often there are instructions there. If not, a good rule of thumb is to machine wash cold or warm, tumble dry on low heat or let air dry. If you're paranoid avoid the dryer altogether.
q:

Are all tights designed the same?

a:

At the surface, they all do seem to be the same but there are some differences to consider from one brand to the next. These style and design differences include things like breathable fabric choices, mesh for added coolness and flexibility, color and design elements, and added features like pockets, leg cuffs, and waistband design.
Subscribe to our newsletters