8 Best Recovery Drinks for Runners
last updated:
Mar 03, 2021
Nothing tastes as good as a giant glass of water after a long run. However, swapping out boring water for a recovery drink for runners not only helps to rehydrate but also replenishes lost nutrients to help your body recover faster.

These blends often contain BCAAs (Brain Chain Amino Acids) that aid in muscle recovery to cut down on soreness so you can get back on the trails sooner. Many also contain a modest serving of sodium, and electrolytes to boost absorption.

We also made sure to select blends that are low in sugar, because the last thing your body needs is a donut's worth of sugar!

In this guide, we have rounded up some of the best recovery drinks for runners to keep your body replenished after a brutal run.
In a Hurry? The test winner after 10 hrs of research

RUN Finishline
Why is it better?
Blends easily
BCAAS
Replenishes sodium levels
Vegan
In a
Hurry? Editors choice:

Test Winner: RUN Finishline

10
Researched Sources
2k
Reviews Considered
10
Hours Researching
14
Products Evaluated
Effectiveness
Compatibility
Product Purity
Versatility
Value
By Default
Top 8 Recovery Drinks for Runners
Criteria Used for Evaluation


Effectiveness
In order for a recovery drink to adequately do its job in helping you recover, a few essential things need to happen.
First, timing is everything. Studies suggest that the golden window of opportunity to get the most out of your post-exercise recovery drink or snack is within 20 to 30 minutes after completing your workout<. The longer you wait to properly nourish yourself, the more your body's ability to refuel and repair itself diminishes. Secondly, it is all about what is going into your recovery drink, which in turn, goes into you! You might have heard of the 4:1 ratio of carbohydrates to protein, and were just never sure what exactly that meant.
This ratio of 4:1 (though some studies suggest 3:1 works equally as effectively) is what allows for the most efficient recovery of the muscles and body after a hard workout, and refers to the totals (in grams) of each in your recovery meal.
So, for instance, a post-workout drink that contains 40 grams of carbs and 10 grams of protein fits well into the 4:1 ratio. But why this ratio? Well, both carbohydrates and protein help restore your energy levels. Energy is stored in the form of glycogen ("glucose") which is part of the reason why more carbohydrates are necessary.
Studies also show that protein, aside from directly growing and repairing the muscle fibers, actually assists in helping the body more efficiently absorb the energy from carbohydrate. One benefit of purchasing recovery drinks and protein powders is that they come conveniently pre-made with the proper ratio of carbs to protein – giving you the most effective post-workout recovery fuel you can have. But it is also important to not settle for a recovery drink of subpar quality. Specifically, the drinks on our list use high-quality protein and carbs.
The best, most effective type of carbohydrates in a recovery drink is simple carbs (as opposed to complex) because they can be effectively digested in the short window of time after a workout that you should drink them. Check and see which type of protein is in your recovery drink as well.
There are two types of protein that are most commonly consumed as post-workout protein supplements, and both are natural dairy byproducts, derived from milk. (It is important to note that you can also consume other types of protein from other animal or plant sources in your recovery snack or drink and still reap the benefits of muscle recovery, healing, and repair. Milk proteins just happen to be the most commonly used in recovery drinks on the market today).
Casein
The first, casein, is a slow digesting protein. Upon entering the acidic environment of the stomach, casein peptides become denatured and form a kind of gelatinous ball of casein. For that reason, many athletes choose to consume casein just before bed so that their bodies might have a slow digesting protein source to tap into to refuel and recover throughout the night while sleeping.
Whey
The second, whey protein, is more commonly consumed as a post-workout recovery supplement because it is emptied from the stomach faster and the body more readily absorbs it. Therefore, it works to recover and rebuild muscles more quickly because it has higher levels of leucine (a critical amino acid in building muscle).
Whey also tends to be cheaper than casein. You also might see recovery drinks and protein powders that are marketed as containing "whey protein isolate." This is just a "purer" form of whey protein, in that more fats, sugars, vitamins, and minerals, and lactose is stripped out of the whey.
So what if you want to reap the fast-acting recovery benefits of whey and the slow digesting recovery benefits of casein, without having to remember to take multiple forms of protein and recovery drinks every day? Simply mix your whey protein powder with milk (in which casein is the most abundant protein) after a workout and speed up the refueling and healing process all day!


Compatibility
You might prefer the convenience of a pre-mixed drink – simply chill it ahead of time and you can just grab it and go in the busy mornings or immediately after a workout.
In this way, you don't have to worry about having a blender or remembering to bring a blender bottle, dealing with the ickiness of the smell, or the hassle of cleaning it. But these pre-mixed drinks are generally more expensive.
On the other hand, recovery powders allow for more versatility for use in different recipes and can be easily added to other meals. But the texture of powders also tends to be less palatable, especially if not mixed thoroughly or correctly.
Lactose Intolerance
If you are lactose intolerant or typically have an aversion to lactose in dairy products, be wary before committing to a recovery drink. Typically, the common recovery proteins of casein and whey are derived from dairy products and may contain lactose.
However, the good news is that products containing whey protein isolate (as opposed to whey concentrate) are typically free of lactose, and safe for individuals with a lactose allergy to consume. Read the labels on your product and know what type of protein it contains. Other types of animal proteins found in meat, poultry, and plant products will be proteins like collagen and myosin.
The Right Equipment
Recovery drink protein powders don't necessarily require a fancy blender or mixer (though they do guarantee a smoother consistency) but you will definitely need a Blender or Spider bottle to mix up your recovery drink to avoid clumps or chalkiness.
These can be purchased fairly cheaply online, at sporting goods stores, and even at some grocery stores.


Product Purity
The best recovery drinks, like the ones included in our list, will also contain additional ingredients that further assist in the recovery process.
Branched Chain Amino Acids (BCAAs) are specifically helpful in the recovery process, and many recovery drinks and powders are fortified with BCAAs. Having an efficient amount of amino acids in your diet (the building blocks of protein) ensures that your cells deliver these amino acids where they need to go during protein synthesis: to recovery muscle fibers to stimulate growth and repair after a workout.
BCAAs are especially helpful amino acids in protein synthesis, as long as you have at least three grams present in your recovery drink.
Aside from BCAAs, two other critical ingredients to look for in a recovery drink are antioxidants and creatine. Antioxidants block free radicals, which cause a cellular breakdown. Therefore, protecting against free radicals means protecting against muscle cell breakdown.
The fewer muscle cells that are broken down, the less damage that is done to your muscles, and so will result in a faster recovery period.
As for specifically helpful antioxidants, vitamin C is specifically beneficial in reducing inflammation and fatigue, and may even help reduce muscle pain brought on in subsequent hard workouts.
Creatine provides quick digesting energy, and thus makes sense as a pre-workout supplement. But consider your muscles right after you just had a tough run – they are tired (which is why you need a recovery drink in the first place).
But just like you need a cup of coffee in the morning to get going to perform at your best, your muscles need a source of energy in order to most effectively carry out the protein synthesis process and be able to most efficiently use the carbohydrates, protein, and BCAAs to recover and repair.
Aside from the ingredients that are good for you and that you definitely want to see listed on your label, there are some ingredients that you probably DON'T want to be added to your recovery drink.
Added sugars, while they do provide a carbohydrate source, oftentimes will just end up adding unwanted calories (that might just negate all the calories burned from your workout) and potentially have an overly sweet taste.
You might also be trying to avoid sugar substitutes like sucralose and aspartame; even though they are calorie-free, many people have a strong aversion to the taste, and some have experienced unwanted bloating, gas, and stomach cramping from sugar substitutes.


Versatility
One of the great benefits of most recovery drink powders is their versatility.
Getting creative in the kitchen can be fun, and with the right tools and ingredients, you can whip up a delicious meal, snack, or dessert with your recovery drink that can satisfy your refueling needs in a new, exciting, and delicious way!
Most of the recovery drinks on our list can be used as the base of or added into smoothies and shakes, can be incorporated into desserts to give your sweets a boost of nutrients, or spooned into your morning bowl of oatmeal or other breakfast.
A great snack hack is to make a spread out of your protein powder. Level out a scoop or two into a bowl and then slowly add milk or water until it begins to slightly thicken, but not so much that the powder gets dissolved (usually about 2 or 3 tablespoons of water to a big heaping scoop of powder).
Then spread onto your favorite bread, toast, or English muffins, or serve atop yogurt or oatmeal. And with so much protein, recovery drinks typically have "staying power" so they can be consumed themselves as snacks or small meals if you are on the go.


Value
For our intents and purposes, we gauge the value of a product off of more than just cost.
While price is certainly important, (hey, we know how expensive being a runner can become once you start investing in high-quality gear, attire, nutrition, and supplements) we also consider how much of the product you will get out of a one time purchase, the quality of the product, the convenience of each product (saving time adds a ton of value!) and in this case of recovery drinks, the amount of protein, carbohydrates, and other important ingredients that are contained in each.
The price range of the recovery drinks on our list range from just over $20 to nearly $60. This is the total price you will pay for one unit of the recovery drink (i.e. one container or a case of individual bottles). However, this overall cost does not tell the full story. It is important to pay attention to per serving or per unit cost as well.
Knowing the per serving cost of your recovery drinks can really help you find the one that gets you the most for your money. For instance, the cheapest container of recovery powder on our list is about $22. However, there are only 12 servings in the whole case, so you are looking at a per serving cost of $1.78.
Compare this with another brand on our list that retails for $55 per container, but has a whopping 74 servings, and comes in at under 75 cents per serving! That can mean a huge difference in cost to you in the long run, especially if you are a daily (or even twice daily) runner and want to consume a recovery drink after each workout.
And for recovery drinks, choosing ones with as close to a 4:1 ratio of carbohydrates to protein is key, and definitely adds to the overall value of the product.
Expert Interviews & Opinions
Most Important Criteria
(According to our experts opinion)
Experts Opinion
Editors Opinion
Users Opinion
By Default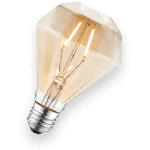 Watch out for hidden sugars
So you've just completed a hard workout and you're feeling really great! Don't go ruin all the gains you've just made without checking the sugar content first. And don't forget that "natural" sugars can also set you back if overconsumed. Make sure to check the labels.
Taste is a factor
For some people, taste is a major factor. Others can push past a less than perfect taste or texture. It is up to your personal preference as to what you choose and whether it is worth passing up a mix simply because of the taste. Consider the benefits and whether it is worth a few minutes of unpleasant taste.
Other Factors to Consider


Taste
The functionality of your recovery drink is definitely important. It has to do its main job and help you recover from your tough workout. And from its total cost and convenience level, it needs to fit well into your lifestyle. But all that is to say that you don't need to sacrifice taste and pleasant food experience.
While taste is individually preferential and everyone's preferences are different, one way to gauge taste is accuracy. Or in other words, does the flavor actually taste how it should? Does the strawberry recovery taste actually taste like strawberry? Chocolate like chocolate and french vanilla like french vanilla?
The products on our list are true to their flavor and taste like they are marketed. Another important factor, and often a deterrent for many folks especially when it comes to powders, is texture. First off, the texture simply has to be palatable because not only is it are to swallow an unpleasantly textured drink in general, but especially so right after a workout.
Secondly, powdered drinks that you have to mix yourself can be clumpy, chalky, and still powdery if not mixed well. That is definitely not ideal. If you opt for a powder for your recovery drink, it should mix easily and mix well (with both water and milk).
And it should not take an overly fancy blender to mix it well either – you are too busy for that! It should mix easily with a shaker or Blender Bottle. Overall, the recovery drinks on our list go down smooth and taste great.


Bottom Line
Mom always told you that breakfast is the most important meal of the day and to always eat your veggies–and guess what, she was right! However, if you're a runner or any type of endurance athlete or weightlifter for that matter, then you know how important the post-workout recovery process truly is. If you want to increase your endurance and overall performance then you need to ensure you are receiving the proper amount of macros (protein, carbohydrates, and fats). Furthermore, it is highly important to replenish your electrolytes, aminos, and fluids. In order to see the best results, you
need to make sure you replenish your body in the right window of time after your workout.
So,we am sure it comes as no surprise when we say that nutrition is a HUGE component of muscle repair and body composition. In fact, you may have heard of the 70/20/10 rule when it comes to body composition – our diet makes up 70 percent of the reason our body compositions are what they are, with only 20 percent being from exercise, and ten percent from genetics.
The post work out recovery snack, meal, or drink can make all the difference in helping you reach your goals, and we have provided you a great list of some of the best recovery drinks to help you get started!
Frequently Asked Questions
q:

Do workout recovery drinks work?

a:

Absolutely! When you run, your body loses a lot more than just water. Guzzling a glass of water will help to rehydrate you, but not all water ingested will not absorb into your system. Including a drink that provides electrolytes will help more water absorb into your system which can cut down on soreness the following day.
q:

How does protein help build muscle and help in recovery?

a:

The building blocks that comprise protein molecules are amino acids. There are 20 different amino acids that, when strung together in different sequences and lengths, create different proteins that have different molecular structures. Of the 20 amino acids, nine are essential meaning humans MUST get them from diets or supplements because it doesn't create them.

The other nine are created naturally by the body. Eating protein from animal sources will provide you with "complete" proteins that contain all essential amino acids – so the casein and whey protein found in recovery drinks, because they are from animal products, are complete proteins.

When you workout, you push your muscles to their limits both physically and figuratively speaking. They become literally stretched so much that they develop small tears, which is what causes soreness but is also what amino acids in protein come in to repair.

The amino acids consumed in a recovery drink following your run will travel through the bloodstream straight to the damaged muscle fibers and start rebuilding the muscle back, growing stronger than before.
q:

What is the optimal time frame after a workout to consume a recovery drink?

a:

If you've never heard about the "anabolic window," it's the magical time frame following the end of your workout that it is critical to get in proper nutrition in order to best recover and refuel.

It refers to the window of time in which the body switches over from a catabolic state (when glycogen stores are being broken down) to an anabolic state, (when glycogen stores are used to refuel and build muscle mass) and it typically lasts about only 30 minutes after your workout is finished, though some studies have shown that it may last up to two hours.
q:

How much protein is recommended after a workout?

a:

The optimal range of protein to consume for runners and athletes trying to bulk up and gain muscle is .72 – .81 grams per pound of weight per day. For those only trying to maintain, consume .54 – .64 grams per pound of weight per day. Multiplying your weight by these numbers will help you find the right amount of protein to shoot for, depending on your goals.

As far as a post-workout recovery drink is concerned, aim to get in 20 to 30 grams of protein after you've finished exercising within the time frame we mentioned earlier.
q:

Why the 4:1 ratio of carbohydrates to protein? How does it work?

a:

The 4:1 ratio of carbohydrates to protein is the perfect post-workout nutrition ratio to shoot for because of the way in which it helps replenish your body's glycogen stores. Glycogen stores are what help provide your body with energy to use and burn while you're out hitting the trails, pavement, or treadmill.

More carbohydrates are needed than protein because carbs are what fill up your glycogen "tank" but protein is still important, obviously, because of its leading role in protein synthesis and muscle repair.
q:

What is the difference between casein and whey protein?

a:

When you look at the protein in your recovery drink, it will likely be either casein or whey/whey isolate, and even more likely that it will be whey.

These two proteins are derived from milk products and dairy and thus are animal source proteins. Whey is more commonly consumed immediately after a workout because it is a fast digesting protein. It is quickly absorbed into the bloodstream and can begin the muscle recovery and growth process more quickly than whey.

Thus, it's nearly perfect for that short window of time following a workout that is suggested for consuming recovery drinks. Casein protein is more commonly taken before bed because it slowly digests and is broken down by the stomach. In this way, it can be a steady source of protein and amino acid to your muscles while you sleep.

Casein will also keep you fuller for longer because of how slowly it's broken down, so many athletes prefer to take it before a long fast (again, before bed or before a stretch of time that you are too busy to worry about meals and snacks). To get the most out of your recovery and refueling regimen, opt for a schedule that combines both whey and casein.
q:

What helps muscles recover faster?

a:

Muscles become wear and sore at the end of a workout due to small micro-tear that occur when engaging certain muscle groups. Ensuring that they are properly hydrated is one way to help heal, but they also need BCAAs and protein to help expedite the healing process.

Ensure that you select a drink that includes BCAAs to help aid in recovery, as well as blends that include sodium, potassium, and magnesium to ensure that your muscle has all of the tools they need to repair and recover quickly.
Subscribe to our newsletters