Our Favorite Reebok CrossFit T-Shirts Fully Tested & Reviewed
last updated:
Jul 08, 2019
Reebok is known as one of the highest rated CrossFit gear makers in the activewear market. They offer breathable, soft active material in all their CrossFit t-shirts while also giving you good personal options and many color designs.
We went through with a fine-toothed comb and picked 10 of the best Reebok Crossfit T-shirts for you to scroll through and dissect. All of them are geared to keep you comfortable
while you do your WOD
. Also, check out our FAQs and Evaluation Criteria.
These sections will help guide you in getting what is the best fit for your CrossFit needs. It offers great answers to consumers commonly asked questions while informing you on what makes a great CrossFit T-shirt design. Gear isn't just gear
when it comes to Reebok
, it's a better way of training.
In a Hurry? The test winner after 13 hrs of research

Shadow II Compression
Why is it better?
Stylish
Compression technology
Supportive
Sweat wicking
Quick drying
In a
Hurry? Editors choice:

Test Winner: Shadow II Compression

6
Researched Sources
1440
Reviews Considered
13
Hours Researching
15
Products Evaluated
Breathability
Fit
Durability
Style
Comfort
By Default
Our Favorite Reebok CrossFit T-Shirts Placed Burnout Tee
Criteria Used for Evaluation


Breathability
CrossFit makes you sweat, usually a lot.
Most well made Crossfit gear is made to wick and uses the natural body functions to cool and keep you as dry as possible. Reebok obviously knows this as they are a 100% CrossFit approved brand.
Breathability is built into the design. Not all non-wicking material designs are bad either. Cotton is known to breathe well and is light. Some of the best are made like this for consumers that prefer the feel and touch of cotton versus other polyester and less natural fibers.
Either way, you don't want the material to suck up sweat and have you drenched while offering no airflow. This not only makes for an uncomfortable wet CrossFit experience, but the added sweat can also weigh your clothes down as well and make them stick and sag on the body.
Breathability also isn't all about a loose fit either. Sometimes compression designs are the preferred option. Offering thermal technologies that use the sweat vapors to regulate body temps or enhance blood flow all while still keeping you dry. Almost like an added layer of skin in the best cases.
There are a lot of options out there when it comes to the way a fabric breathes. We listed some of the best so all you have to do is find the fit that is actually best for you.


Fit
As we touched on in Breathability, fit is all about personal choice and a little bit of material choice.
Fit doesn't really apply to size except for in the sense you don't want to go too small or too big. Fit on one model can be loose in a small where a compression fit will be tighter in the same size.
Each CrossFit shirt is designed with people in mind that prefer a certain style while still trying to keep functionality at its highest. You want a Crossfit shirt to fit right throughout the whole workout. Changes in body temps and moisture shouldn't render a shirt uncomfortable.
Furthermore, CrossFit shirts are made with different body shapes in mind. Check what consumers are saying about the fit of a particular shirt. It made be a design for broader shoulders or slimmer torsos; a CrossFit shirt design can be filtered in many ways.


Durability
Good designs will have reinforced areas and seams as well as special sewing techniques that go into the details.
The devil is in the details and those small ones are usually where durability can lose integrity. You want to make sure that a brand, like Reebok, pays attention to this and it is why it is a thoroughly investigated criteria in our lineup.
How a material reacts to your sweat is another component to durability. Salt and other minerals that exit the body can break down cheap seams and materials. You want technology woven into the threads to make sure your gear can handle what you are putting it through. Reebok is a trusted brand because it makes sure to follow this active gear ideology.


Style
Style is preference and what usually chosen by the type of WOD you'll be doing.
There are tanks, T's and long sleeve designs that can be used for whatever your training throws your way. Cooler climates call for more coverage and vise-versa.
Material technology is important for each design as well. Most best CrossFit t-shirts will have good breathability no matter what, however, how the material uses your body's functions will determine how you use it as well. At any capacity, you don't want it to hold in sweat and wet you down.
There are versatile options as well that can be used for pretty much any CrossFit work out of the day. But as we said, it is all preference. That is why we added different style options too our list becuse we know not every WOD is created equal.


Comfort
Once again, preference. However, the importance of comfort is in the design. Softer materials that move and keep you dry are comfort basics.
Then you have to think about how cold it may be or if you'll be outside where you'll get more changes in temp throughout the WOD.
Either way, find what is comfortable for you. Some people just can't Crossfit in long sleeves, others may need compression and tighter fitting options. Whatever works for your body and your feel is basically what comfort boils down too.
Our 10 Best Reebok CrossFit T-Shirts are a great middle zone for neutral WOD. We think you'll find all the comfort, style and mobility in one of our top picks.
Expert Interviews & Opinions
Most Important Criteria
(According to our experts opinion)
Experts Opinion
Editors Opinion
Users Opinion
By Default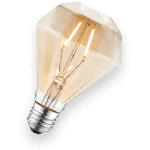 Good clothing is worth the price
How much you're willing to pay for workout wear is totally up to you. Your particular lifestyle will play into whether you consider something of value or not. Do you work out every day? A more expensive t-shirt made with high tech fabrics and durable seams may seem like a good investment. More of a weekend warrior? You might find investing in a pricier piece of fitness gear to be a smart move. That way you can wash it over and over again without worrying about it degrading in quality.
Proper care is essential
Fitness clothing needs to be properly taken care of to stay in tip-top shape. A lot of shirts made for physical activity feature unique fibers and fabrics that help to maximize moisture management. It's one of the big reasons why you should avoid the dryer like the plague. If you're going to ignore that directive and do it anyway, expect your clothing to lose its wicking properties, and possibly its shape and stretch. Check the labels of your clothing to figure out how to best handle the washing and drying process. There are sure to be some pieces of workout clothing that you can toss in the dryer and others may even need to be hand-washed. Some workouts clothes even feature special fibers that help reduce bacterial growth. This helps reduce the speed at which smells start to form. It also helps to prevent smells from lingering. You can get special detergent to wash your fitness clothing because some smells are bound to stick around, and regular soap just won't cut it.
Other Factors to Consider


Bottom Line
All of the Reebok shirts on this list share some similarities – besides the fact that they're all Reebok branded. When picking a t-shirt for CrossFit – and other fitness activities – you want something that's breathable, fits properly, will last, and you probably want your fitness gear to look good. What else do you need to think about when shopping for a CrossFit-style shirt? Most of the following things apply to all sorts of fitness clothing, so no matter what activity you prefer, pay attention.


Use
Are you asking yourself if there's anything specific you should be picking out for CrossFit? Not really. It's more about what not to wear. CrossFit workouts include lifting weights, so a good pair of lifting shoes is a sound investment. If you don't want to spend extra money on shoes just yet, opt for minimalist sneakers that bring you to lower to the ground. Why not running shoes? They just put too much distance between you and the ground (in most cases), which isn't great when you're trying to stabilize yourself as you lift heavy. You also want to avoid loose clothing for most CrossFit activities. Remember high school gym class? Okay, some of us would probably rather forget, but there's a reason you had to take your hoop earrings out to play basketball. It's easy for clothing and jewelry to get caught in fitness equipment.
And, that's about it regarding what you should avoid for CrossFit. Otherwise, the rest is up to you. The color, style, and fit of what you wear should largely be based on what is most comfortable for you. Don't wear something just because it features a certain kind of branding and doesn't wear it because you think you should. Choose what feels right because you won't find yourself improving very much if you constantly perform workouts in clothing that makes you feel self-conscious or itchy.
Frequently Asked Questions
q:

Should I put my t-shirts in the dryer after washing?

a:

This is one of those questions that we favor our go-to answer. Make sure to read the included care instructions. With shirts, these instructions are usually on the tag. It's important to properly wash your "clothing" because this can seriously impact the durability of the running wear. Some fabrics and materials favored by athletics companies won't survive the dryer so just make sure to triple check before throwing any of your clothes in the dryer. A helpful way to remember might be to wash all the non-dryer clothes in the same load. If you have too many clothes to hang up in your home and you don't have access to an outdoor clothesline there are indoor clothing drying racks you can buy.
q:

Do I need to wash my shirts after each session?

a:

While you may have a light run or think that you can get one more "workout" out of your clothes before washing them but this is generally a bad idea. The sweat from your workout can cause a build-up of harmful bacteria that can cause skin irritation and rashes and even infections. If you are in a position where washing your exercise clothes frequently then there are options made with special anti-microorganism materials that will reduce the amount of bacteria that builds up.
q:

When and why did Reebok change their logo?

a:

Reebok changed there logo from the old cross pattern to the new delta shaped logo in 2014. They chose to do this to reflect on their steps to change the direction of their gear design. They reoriented their clothing to focus more on CrossFit then on their old focus of pro sporting and athletics.
q:

Do I need a specific type of clothing to participate in CrossFit?

a:

Nothing on this list, or otherwise, is a requirement. These are simply suggestions to fit the challenging needs of a CrossFit athlete. Not all athletes have the same access and resources as others, so we recommend that you go with what you can use and not feel pressured to go outside your comfort zone in order to obtain a "necessity". As long as you are comfortable, you have the right clothes for CrossFit.
q:

I sweat a lot, and my shirts get smelly really fast. Is there something I can do to ward off the smell?

a:

There are two options that you can use to safely reduce odor with your clothing. There is one option we mentioned in an earlier question and that is clothing made from anti-microorganism based fabrics. These will prevent the build-up of bacteria and odor caused by sweat. The other option is using a specialized detergent. Many brands have sports or anti-sweat options with special formulas to help eliminate built-up odors. These are the two most accessible options to this problem but if you try these and are still having issues then we recommend looking for specialized solutions.
q:

Few of these shirts seems to be made of pure cotton. Why is that?

a:

Cotton is generally regarded as a poor material for athletic clothing since it absorbs so much moisture and holds onto it. Many athletic gear designers favor synthetic fibers since they are often completely moisture proof and the issues they have with breathability can be circumvented. Some gear is made from wool since it breaths better than synthetics but absorbs far less moisture than cotton, but it can be pretty cost restrictive.
Subscribe to our newsletters