The Best Looking Running Jewelry
last updated
Oct 18, 2018
When you think of running gear, jewelry is likely the last thing on your
mind
. However, running-inspired jewelry is a great way to carry your passion with you everywhere go—and it lets you express the pride in what you do in a fun and stylish way!
People have always loved to express their individuality, interests, and
passions
. Jewelry has been a popular method of expression—and this is no different today. Nowadays there are tons of options for runners to express their passion as well as their accomplishments.
Whether you are looking for some cute running jewelry for yourself, or for the beloved runner in your
life
, there are definitely lots of fun and stylish options to choose from. Check out our list below to find out more!
13
Researched Sources
12k
Reviews Considered
32
Hours Researching
10
Products Evaluated
Fit
Use
Style
Durability
Value
By Default
In Depth Review Top 10
Road ID Bracelet
Believe in Your Run Necklace
One Mile At A Time Bracelet
Marathon Necklace
Strong is Beautiful Running Bracelet
Infinity Running Bracelet
Enjoy the Journey Necklace
Runner Girl Mantra Charm Necklace
Silver Mini Runner Earrings
Crystal Runner Figure Charm Necklace
Table of contents
Criteria Used for Evaluation
Other Factors to Consider
Frequently Asked Questions
Sources
10 Best Pieces of Running Jewelry
Criteria Used for Evaluation

Fit
Like everything else, your jewelry needs to fit properly. The last thing you want is something too small or too loose that will get in the way of your comfort. If you plan on wearing any of these on your runs, make sure it isn't bulky, heavy, and will feel like its barely there while you are on your run.

Use
Typically you buy something because you have to use it for a specific activity. When going to purchase jewelry we should have in mind the role it will play. Do we need it? If so, why and to do what? This should be at the back of everyone's mind; we need to buy a product for a specific reason that is valid.
By doing so we can easily pick the best for the function we intend it to do. For running jewelry, make sure it will be effective for use: look for ones that have running symbols or writing on them that can act as motivational tools for pushing you to do your best. That is the main reason for having running jewelry, but you can also feel as though you have an attachment to what you do. Make sure that your jewelry is the right fit to achieve this effect.

Style
Here we looked at the overall design and style of each piece. Jewelry is meant to be stylish and to make you feel better about your appearance. We made sure to include simple, jeweled, and all design options.

Durability
This is one of the most vital decision factors when making a purchase. Most people can compromise on a lot but not quality. This is the case with jewelry as well. I know at the back of your mind you are saying "This is just running jewelry, no sweat!" Yes, we can agree on that but you will sweat if your running jewelry goes missing! Getting a good quality product ensures its durability and longevity.

Value
One of the nicest things about owning jewelry is that it can contain value over time. Many people like to collect and store jewelry for this very reason, especially ones made from fine gold and silver. Although many of these products aren't made from fine gold or silver, some of them are made from sterling silver, which can retain its value over time if properly maintained. Other than that, these products were all rated based on whether or not they were worth their asking price.
Expert Interviews & Opinions
Most Important Criteria
(According to our experts opinion)
Experts Opinion
Editors Opinion
Users Opinion
By Default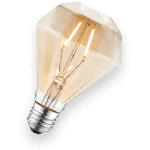 Wash Your Jewelry Regulary
Your jewelry can lose its luster and attract an odor if you fail to wash it regularly. This is especially true if you are wearing it while running or engaging in other intense forms of physical activity that can lead to perspiration. Be sure to ask the manufacturer about specific washing instructions and research the different materials that are in any jewelry you buy.
Beware of Allergies
Some of the products listed here are made from nickel. Although this is a popular jewelry material, especially for earrings, there are some individuals who have an allergic reaction to this material that can cause skin irritation if they wear it. For that reason, be sure to check with a medical professional to see if you suffer from any similar forms of allergies.
Other Factors to Consider

Weight
This comes in our list without saying as we can all agree that one cannot run with a weight that is heavy on any part of the body because this possesses a great challenge. The weight of the jewelry must be considered when going to buy the jewelry, as some cannot be used for running at all.
The weight especially weighs in when you run for a longer distance and you cannot keep up. Consider getting jewelry with a weight you can wear around comfortably without having to think of removing. Pay special attention to this fact and do not ignore it when it buying any running jewelry.
Frequently Asked Questions
q:
Is style really necessary when buying running jewelry?
a:
This question is common because jewelry is associated with fashion, but when it comes to a running jewelry it is not the same as a fashion related jewelry like the pearls and diamond or gold. For a running jewelry is it different as it is always about what it will help you achieve the function, in this case, is more important. But sometimes look for one also that doesn't disappoint you in terms of style, our fashion world is moving very fast.
q:
What amount of weight should I consider for my neck running jewelry?
a:
If it is a running jewelry this only means that you have to consider getting one that has a fair weight that you can put on and not feel it weighing you down in any way, ensure that when running the only thing you have in mind is the run and nothing else.In that case ensure that if it is on the neck it is not heavy
q:
How much running jewelry should I have on when running?
a:
This question is majorly asked by jewellery addicts,trust us we really understand you.in such case it depends with how one weighs apart form that it also depends with where they will be placed. if one is placed on the wrist and the other on the neck then we see no problem with having more than one but make sure the weight is not heavy to avoid drawing your attention to them and not on the main thing.
q:
Is price really important when buying running jewelry?
a:
It depends with what you are interested in as we know jewelries can be the smallest accessories there is but they sure as hell are expensive and this really doesn't mean that they will serve you right but come on we are talking of jewellery right.so sometimes it is right to focus on the price especially for a running one do not go for the most expensive but consider things like the material it is made of, its function and other important details then price can come in later. Also know that expensive does not mean great quality at times.
Sources
Mathews Jewelers,

Website

,
,
Runner's World,

Article

,

Feb 12, 2015

,
Gone For A Run,

Website

,
,
Subscribe to our newsletters