10 Best Under Armour Sunglasses Tested
last updated
Aug 02, 2019
From a small basement to your face and the base of your feet,
Under Armour has grown into an activewear beast.
What started as a simple, well-designed running shoe you could afford, turned into a well designed and affordable brand you can afford. We figured we'd line up the 10 Best Under Armour Sunglasses to give you great examples of what we and everyone else are raving about.
We dug deep into their collection and found the 10 best sunglasses Under Armour is currently offering. Under Armour engineers great polarizing and dependable sunglass designs, it only makes sense for RunnerClick to offer you some insight.
You can also see what features make these the 10 Best Under Armour Sunglasses. Our FAQs and Criteria are there to guide and inform you so you can get what you are looking for faster.
In a Hurry? The test winner after 17 hrs of research

Igniter 2.0
Why is it better?
Less expensive than many Under Armour sunglasses
Cap-gripper to hold glasses when upside down on the cap
Cushioned hinges absorb shock and ensure comfort
ArmourSight peripheral vision feature
In a
Hurry? Editors choice:

Test Winner: Igniter 2.0

13
Researched Sources
1500
Reviews Considered
17
Hours Researching
23
Products Evaluated
Features
Protection
Size
Comfort
Style
By Default
Top 10 Under Armour Sunglasses
Less expensive than many Under Armour sunglasses
Cap-gripper to hold glasses when upside down on the cap
Cushioned hinges absorb shock and ensure comfort
ArmourSight peripheral vision feature
The flexible nose piece is subject to fatigue
With Storm and Polarized treatment, they get expensive
The Igniter 2.0 has a wide variety of features available and covers less of the face and is a smaller, lighter model than the previous one.
Read more
Features
Because they are smaller, these sunglasses don't dominate the face as much as the Big Shots, probably because they are cut smaller to enable players to wear caps with the sunglasses while playing.
Very comfortable, employing all the Under Armour customization features.
The Igniter 2.0 sunglasses are available in basic, Storm Polarized and Multiflection versions and reflect good value for the investment. Under Armor offers slightly different models designed for baseball and fishing with appropriate lens colors. For example, the fishing Igniter 2.0 sunglasses are Storm treated and polarized and have very dark lenses as appropriate for people on the water all day.
Materials
Ignighter 2.0 "Multiflection" lenses are resistant to scratching. These lenses allow perception of colors without a darkened effect as is often seen with some brands, with the Ignitor 2 tinting is minimal which in turn avoids perceptual distortion.
Excellent quality clarity and peripheral vision capability with an average of 20% less peripheral vision distortion, upon putting them on, wait a while and it could be easy to forget you are wearing them.
The lenses are tough, durable and extremely well machined with a strength capacity ten times stronger than standard usual lenses made from polycarbonate.
The glasses wrap to the head in a very comfortable hugging hold and there are not any weight issues because they are very light. For the bridge of the nose, a cushioning rubber based material give further stability, comfort and given time the rubber will shape to the contour of the nose bridge. Add to this that the nose cap is adjustable, a really nice useful feature.
Protection
The full range of UV rays blocked the lenses, which means good eye protection.
The Ultra-ArmourFusion frames are so light and unobtrusive that it is a joy to wear them, the frame and both great strength and flexibility and this is a result of titanium engineered with Grilamid. The frames have the rigidity for hold and fit and are also flexible and robust, this is a very good combination.
While you wear them you can stay cool due to the airflow tech designed into the sunglasses. Use them for any outdoor activity or as a casual item on sunny days and certainly comfortable to wear while running.
Size/Fit
The glasses remain flexible and maintain a secure fit due to UA-AUTOGRIP which ensure a comfortable secure hold over the temples.
Cost
Given the features offered with Igniter 2.0, this is a really good model for you to make an investment.
Conclusion
You get a lot of useful features, durability, quality, comfort and high functionality.
Lightweight
Comfortable
Shatter resistant lenses
Blocks 100% of UVA, UVB, and UVC rays
Value priced
Does not come with hard case, only a soft one
May not fit users with large heads
This option is perfect for running because they're lightweight, noted for their comfort, and can be had at a totally reasonable price. Users also felt the optics were high-quality and that they are durable as well.
Read more
Features and Size
This option has the company's ArmourSight advanced lens technology that is designed to give the user extremely clear optics. The lenses are made of a specially engineered plastic that's shatter resistant so they protect your eyes not just from the sun, but from accidents as well. These seem to run a bit small and may not fit athletes with large heads.
Protection and Comfort
The lens coating blocks 100% of UVA, UVC, and UVB rays from the sun. In addition, one user shared their story of tripping and falling on his face while he was running. He broke his eye socket but the lenses of these glasses didn't break and cause further damage. Major points for that. Most users found these a pleasure to wear, mostly due to their light weight and comfortable nose bridge piece.
Style
These are made with classic athletic looks, with the frame on top and the lenses open at the bottom to save on weight.



Blocks the sun extremely well
Wide field of vision
Protects from 100% of the sun's harmful rays
Stylish
Lightweight
May not fit larger faces/heads
Plastic nose bridge may melt if left in the sun or a hot car
This is a super durable and stylish option. After choosing them for our list we found out they're the same glasses worn by the members of the popular reality TV show 'Duck Dynasty'. We know, we know, we're runners, we don't care about that stuff, but still...
They're dark, durable, comfortable, and have a great field of vision, allowing you to see the road and everything that's on and around it.
Read more
Features and Size
A cool thing about these is the lenses are Rx-able, meaning they're easily switched out for prescription lenses if necessary. The frame is made with the company's ArmourFusion technology for lightweight strength and their designed to grip your face and head securely but comfortably. A couple of users felt they ran small so if you have a large face/head they may not be the best option.
Protection and Comfort
The lenses block 100% of the sun's harmful rays and the lenses are made of a shatter-resistant composite. Most users found them to feel great while they wore them.
Style
Definitely one of the most stylish options on our list.
Under Armour features in dashing colors
Comfortable and interesting
Optional donation opportunity
Not polarized
Insufficient for extremely bright sunlight
The basic Under Armour Rival sunglasses are a flashy, multisport vision protector featuring high fashion colors and decorative elements supported by the standard Under Armour sunglass features.
Read more
Features
I like the feel of these glasses, they give a strong sense of staying power as they hug the contours of the face in an embrace which shouts "I belong here with you and I make you look cool." If it's style that you want, you get it with the Rival!
These stylish sunglasses come in a choice of 5 colors.
I have found that Under Armour have stayed consistent with a focus on durability, the lenses are robust and scratch resistant, I'm not suggesting you can take a knife to them but certainly for encounters such as carrying a pair in your pockets with a few coins, keeping them in the glove compartment in your car where they will slide around or accidentally running into a low hanging branch on a trail run, the lenses will stay intact and undamaged. For times when often running dry dusty trails, the particles of dust which are kicked up will not gradually sandpaper the lens surface.
Considering weight, we get a light frame blending  Amorphous-Thermoplastic (Grilamid) and titanium. This combination results in a high flexibility and means that twisting the frame results in the amorphous qualities working to bring the frame back to its original shape. In short, it acts as a memory template for shape.
The contrast factor view through the lens is generally good in terms of a medium performance range and you get a nice view but be aware that as sunglasses,  if you run on well-shaded trails or paths that the view ahead is darker than usual. So keep your focus on the surface contours ahead and watch out for small easily misjudged overhanging branches as the UA lens reflection qualities are not as good as some other brands, such as the ever popular Costa's 580s.
This basic Under Armour Rival model is a flashy, multi-sport sunglasses product offering nice fashionable colors and a unique appealing design.
Sizing/Fit
They hug the face and stay in place; if you take a fall the chances are when you stand up the glasses will still be in place. Running, mountain biking, climbing, hiking sturdy trails, these are reliable for fit and will not distract you through not staying put. The grip factor for maintaining size- fit comes from the inclusion of AUTOGRIP a neat technology which ensures that strategically fitted segments fitted to the frame are made from non-slip rubber and work to hug the temples for a secure fit.
Cost
The price is upper mid-range and really does represent value for money. If the price was to be lower it would result in sacrificing the quality standards.
Conclusion
Stylish, practical, durable and long lasting, you can feel that while you enjoy your active sport of choice these sunglasses will serve their purpose admirably well.
Offered in stylish color combinations
Move easily from track to picnic
Lightweight to enable long wear without fatigue
Offered in various lens tints
Not designed for large heads
Difficult to put in included case
Under Armour did not design the Zone 2.0 sunglasses for any specific sport, but rather as high-performance utility glasses. Offered in unconventional color combinations, many users report dedicating this model to running specifically.
Read more
Features
The shape feature for this model is rectangular and gives off a unique appealing appearance.  The frames are offered in a broad range of colors, the construction is flexible, strong and stays constant with the use of Grilimid plastic technology. As it's comfortably lightweight, for a stylish finish the frame is semi-rimless. Some of the Zone 2 models are also offered with polarized lenses so that a buyer has choices. Polarized lenses are very effective for blocking the effects of glare caused by car lights or strong direct sunlight. this is really useful if you are out running and heading towards a low setting sun.
Wear these sunglasses for most outdoor sports such as running, climbing, hiking, cycling, baseball, and golf. For those that really want to test performance, you could even wear the version offering polarized lenses for splashing about in the surf at the beach.
Size/Fit
I like the seamless frame structure, it is durable, has a hug style hold for fit and stability. In short, the glasses will not slip or fall off during your athletic activities.
Cost
The cost sits in the middle bracket in terms of the quality, value, comfort, and performance offered.
Conclusion.
A good pair of sunglasses wearable for whichever outdoor sport takes your fancy. They look good; they are durable, comfortable, and present themselves as stylish and sporty.
Excellent eye protection for hours on the water
Excellent at anti-glare
Very good air circulation to keep the eyes cool
Storm protection is ideal for wet conditions
Some user found that the scratch resistance wasn't sufficient
A few reviewers says they feel a bit heavy
Ahoy, matey! Advance and meet the Under Armour Captain sunglasses designed specifically for sports. Conquer the run sessions with these cloud-like sunglasses protecting and even enhancing your vision.
Read more
Features
The attraction to runners of this style lies in the anti-fatigue facilities provided by the polarization and reflective surface. These are a great companion for white-out running, running near large bodies of water or on the beach or for competitions that include water hazards and mud.
With all the features, these look like the sunglasses that the Men in Black wear. Some may find them a little foreboding, but the overall effect is cool.
Even with the features designed to supply comfort, some find these a little heavy. The contrasting viewpoint is that runners do not generally wear sunglasses as long in a day as people who fish, which may account for some of that judgment.
Though the price tag may surprise you, these glasses are packed with features, so this really is a good price for the product.
If not using them for running then this is a model particularly good for those that love fishing. The captain is one of the polarized STORM range being offered from Armour.
The model which attracts the most attention is offered in a black frame color. Despite a sturdy appearance, they are surprisingly light for a model which provides polarized lenses. Further contributing towards the light-weight factor is Armour's use of Grilimid and titanium, this means the frame is flexible but strong.
Fisherman will be pleased to know that these glasses are oil resistant with regards to seawater (containing oil) insect spray, and most other oils which we might encounter. This resistance is a result of a high tech lens technology which has been engineered into the lenses.
When it comes to quality Polaroid lenses, Armour stayed true to providing durability and quality, the lenses block all UVC, UVB, and UVA rays which mean the wearer/fisherman can focus on watching for a fish to bite under those waves which reflect sunlight.
Size/Fit
The Nose-piece feature performs superbly in terms of fit and not slip.  The rubberized nose fitting contains flexible wire so that you can simply and very easily squeeze, bend, manipulate the bridge joint between the glass lenses and shape it to hug the bridge of your nose. Once you have done that these glasses are staying put, firmly in place
Fitted with sturdy head hugging arms which hold firmly to the side of the head, over and behind the ears, they stay in place.
Cost
The price is right when measured against functionality, specific performance: a very good investment.
Conclusion
Good product for runners in certain environments. Fishing is an outdoor sport which brings moments of abrupt activity, hauling a huge fish from the ocean, leaning forwards over the side of a boat. These glasses are absolutely designed for working in such situations while offering comfort, reliability, durability and good vision.



Very cool youth performances sunglasses
Available in Multiflection, polarization
Some considered them a bit pricey for kids' sunglasses
Under Armour did not neglect the youngest athletes when designing sunglasses. Parents concerned that extensive, unprotected sun exposure that can lead to sun damaged vision would do well to consider investing in youth sunglasses, such as these admirably cool Nitros.
Read more
Features
So, Mom, Dad, and teenagers are really lucky that Armour offers such a broad selection of sunglasses for every occasion but what about the little kids?
They don't forget about the kids and they continue to offer the same quality features because kids do outdoor activities.
Keep in mind that Under Armour has a series of sunglasses targeting young athletes. In this list, we include only one example by way of introducing the concept and because of their excellent performance.
Totally stylish – featuring interesting cutouts and colors without sacrificing quality.
Lightweight, comfortable features are something we expect from Under Armour. These are a good value. Some may scruple at paying a significant price for kids' glasses, but these cannot compare to the sunglasses purchased at the food store checkout line that have pictures of dinosaurs or fairies on them.
Additionally, you get an awesome case for your sunglasses, it comes in a durable material and arty stylish yellow and white barb-wire patterning. Adults can't wear these they are manufactured for a medium or small head, Under Armour logo on each frame arm, the arms hug the temples and finish to sit at the top of the ear.
One hundred plus defense against all UV rays so your kids' eyes are very well protected.
Built-in airflow tech will ensure a nice cooling flow of air around the glasses, no sweaty nose bridge, the usual three-point grip system from Armour ensures that the glasses will hold, even for the very active kid.
Smudges, staining, sticky annoying things "be gone" thanks to the ingenious Multi-flection lens and to top this a great wide peripheral field of vision.
Size/Fit
With a three-point grip system, these shades are sturdy by the temples and offer a secure comfortable nose bridge grip.
Cost
Perhaps four times the cost of cheap kids sunglasses but bound to last ten times longer.
Conclusion
Throw away those cheap sunglasses that you see stacked up and for sale at ten dollars in your local convenience store. Your child deserves quality, style, comfort, and protection.
Affordable
Great optics
Durable
Block 100% of harmful rays from the sun
Nose bridge piece may stick to skin at first
This is a great value priced pair that still has UA's great optics and durable frames. A great fashion option or at this price a good buy to use as a spare when you're main shades break or get lost. Because we all lose our sunglasses now and again!
Read more
Features and Size
These have UA's ArmourFusion frames that are lightweight and extremely durable. They aren't polarized but do have the company's ArmourSight lens technology for great visual clarity and the strength to survive accidental impacts. While men like them to, these were designed for women so they are a bit smaller than other options.
Protection and Comfort
The lenses block 100% of UVA, UVB, and UVC rays from the sun. The lenses are designed to be impact and shatter resistant. Most users found them to be very comfortable although we did find a couple of reports of the nose bridge piece sometimes sticking to the user's skin.
Style
We love the way these look and so do most users. One reviewer compared them to what the secret agents wore in the movie The Matrix, so there's that.



Designed to meet and beat the challenges of sun
Durable
Improve vision
Unobtrusive
Some user reported they sit low on the bridge of your nose
Some users report premature durability issues
Someone in the Under Armour hierarchy must be a sports fan to explain the prevalence of sunglasses designed with high-frequency activities in mind. Either that or the designers enjoy addressing the unique challenges of sun and extended hours on the track with sunscreen and a good run thrown into the bargain.
Read more
Features
The Rangers are understated elegance - it's all there, but is displayed without bombast or glitter.
The comfort features of the Ranger are put to the test in the fishing environment, but these sunglasses accept the challenge and stay cool and light all day long. Rangers conform to the Under Armour standard of value, which is very good to excellent.
When we start looking at the Ranger model, it really is good. The name choice for this model seems obvious because these are the type of multi-functional reliable glasses a ranger would choose.
Can you enjoy a run wearing these? Of course you can.
The model has polarized lenses a joint result with Zeiss a world expert in optic lenses, so you get hydrophobic qualities built into the lenses and that means no oil smudges. In fact, any oil, muddy water, or seawater on the lens gets dispersed away and off the lens surface.
The storm lenses give maximum undisputed protection from UV rays and slap down glare so that you have a good clear vision.
The frames are ArmourFusion and ultra light which keeps with the Armour promise for flexibility, durability, and strength, yes, they retain their brand construction material which is combined Grilamid and extra strong titanium. If your into really active sport's these lenses and the frame is up to whatever gets thrown at them.
Size/Fit
Nice secure hugging three-point grip system, once you put these on they are there to stay till you decide they come off. They won't fall off and they won't slip. To top of the secure fit just use the adjustable nose pad for the bridge of the nose.
Cost
Not so cheap but not too expensive, an above middle price range which reflects the quality of the product.
Conclusion
They look great, they perform great, great features, they feel great because they are great.



Bold design
Stylish lens and frame
Prevents glare
Fantastic eye protection
Some may not like the tint of lense
The Under Armour Force Storms are built to not only provide 100% UVA, UVB, and UVC protection, but they are very cool looking sunglasses with their electric green tinted lenses.
Read more
Features
Built with quality materials of strong tortoise tinted plastic, the Force Storms are durable and should stay firmly in place on most men.
Protection
The lenses are polarized, which means that on a bright and sunny day in the outdoors, your eyes will be protected from UVA, UVB, and UVC rays. Furthermore, polarized lenses block any kind of glare, so your vision isn't impaired, and you will be able to see clearly.
Furthermore, the Armoursight lens technology makes these sunnies 10 times stronger than polycarbonate lenses and a whopping 20 times more effective in enhanced and clear vision.
Conclusion
The design of these sunglasses is bold and makes a statement, but most importantly, the protection your eyes receive with them on is paramount.
Criteria Used for Evaluation


Features
Features in sunglasses are important if you are looking for protection over fashion. However, the best sunglasses should offer both.
When basing our criteria on features, we look at UV protection, versatility, fit, durability and quality, and fashion. We know you still want to look good, sunglasses sit on your face.
The 10 Best Under Armour Sunglasses have low UV leakage from gaps between the frame and the face. They also offer the healthiest UV ratings for your eyes for the best protection without interfering with your vision.
Quality and durability coincide as the material quality will directly affect how sturdy the best sunglasses are going to be. There are a lot of different material options and technologies out there today and the most durable and best sunglasses are going to be made from them. You want the glasses to perform and last without stressing about them falling apart or scratching just looking through them.
Fit is a personal preference and works best if given the chance to try them on. Too tight can cause headaches and indentions while being too loose is just annoying. Readjusting your sunglasses every other second because they won't stay on securely really ruins the sunglass-wearing experience.
As you can see, there are more than just good looks that go into the best pair of sunglasses. Features are the base work for making sure you're needs are met when buying any of the 10 Best Under Armour Sunglasses, or any of the best sunglasses for that matter.


Size
Size depends on you, mostly, but also how well they fit your head.
Size will determine how well the best sunglasses fit your head as well as how much of your face they cover. Some people like larger frames and lenses while others like smaller versions with lighter frames. Either way, size is what works for you.
We went into size as is correlates to fit in the above Fit section but the size is also, as we said, how large or small they be in the design. Some like a full face pair of sunglasses. Others like minimal coverage that focuses more on just protecting the eyes. However, once again, it all depends on you.


Protection
Sunglasses are made to protect your eyes from the sun, UV rays, debris. The best Sunglasses are going to give you that as well as look nice.
Sunglasses, at their most rudimentary level, should protect your eyes from errant debris, dirt, or dust. Additionally, the bridge of the wearer's nose should be protected from soreness or bruising from the sides of the sunglasses, although that can be unavoidable in some cases.
Protection that matters the most, however, is protection from the sun. Wearing sunglasses to protect from UV rays is highly recommended by most optometrists. Furthermore, Under Armour Sunglasses offer the SPF protection for your face and polarization to get rid of glare and dullness.


Comfort
Comfort is a make or break for the best sunglasses.
Sunglasses that are too tight and pinch your head can give you a headache. Make sure the nose bridge piece isn't too tight as well, which can leave marks and also cause pain.
Comfort coincides with all the fit, style, size components in our Criteria because comfort is how all that works together to give you the best pair of sunglasses. Under Armour delivers on all levels. We spent hours researching and comparing to offer you the best and most comfortable sunglasses Under Armour has to offer.


Style
There are many different styles of sunglasses, this is all preference. However, the best styles are going to protect and fit well. We also like to think they are going to look great as well.
As many styles of sunglasses, there are out there, it's hard to pinpoint design. However, when looking into a new pair of the best sunglasses for you, you will want to use all the criteria we offered to make sure they fit and feel the way they should while protecting you accordingly.
Expert Interviews & Opinions
Most Important Criteria
(According to our experts opinion)
Experts Opinion
Editors Opinion
Users Opinion
By Default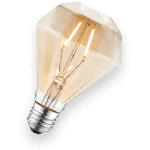 Use a Case!
The nice thing about most of the products on this list is that they come with a carrying case. But for the ones that don't, it's highly recommended that you pick out a carrying case to go with them. Despite being resistant to a surprising amount of damage, the lenses on these shades can still suffer from scratches and scuffs that will then limit your vision while wearing them. A case can help prevent these annoying abrasions.
Wear a Cap/Sunscreen
A nice benefit to most Under Armour products, and part of the reason for their namesake, is the way they offer sun protection. Many of these sunglasses offer a SPF rating similar to a cap or sunscreen. However, you should still take the time to wear sunblock and/or headgear if you plan to spend a lot of time outside, even if you wear other Under Armour gear.
Other Factors to Consider


Advanced Features
What Makes Under Armour Sunglasses Unique? No, even Under Armour doesn't make special sunglasses for runners, but they do make many sunglasses that include features that make them very appealing to runners. Familiarizing yourself with their terminology will assist you in selecting the perfect sunglasses for your situation.
Adjustable nose pad – The nose pads bend so you can shape them to fit your nose to perfection for an excellent, custom fit.
Air flow technology – Intentionally directs air flow through the lenses to keep you cool and prevent fogging.
ArmourFusion – A combination of titanium metal and Grilamid plastic used to create frames that are light and strong.
ArmourSight – This refers to the enhanced peripheral vision featured in many Under Armour sunglasses. In comparison with regular lenses, ArmourSight lenses enable 20% improvement in edge detection and are distortion-free.
Cap gripper – Holds your glasses in place when you have them upside down on your cap.
Co-molded flex temples – Shape to your head so they are comfortable and stay in place.
Multiflection – This is a mirrored lens coating designed to reduce the transmission of light and add scratch and smudge protection.
Polarized/polarization – No, Under Armour did not invent polarization. However, it is a common term used in describing sunglasses that is not well-understood by many people and accounts for substantial price differences between models.
Polarization is the process of adding a thin, chemical film to lenses to reduce glare. Glare can be caused when sunlight reflects off surfaces such as water and snow. It can reduce depth and color perception and even temporarily blind you. However, it is an expensive process and can come close to doubling the price of some of the Under Armour offerings on this list.
Storm – This is an Under Armour-specific term describing a technology that enables the lenses to repel salt water, grease, mud, sunscreen – you name it. It's a great feature particularly since most of us run with at least sunscreen on, and many sport mud, water and other organic and inorganic substances as well – think, "tough mudders" here.
Three-Point Grip – Under Armor's stability design composed of the adjustable rubber nose grip and the way the temple pieces hold onto your head comfortably.
100% UVA, UVB, UVC protection – The sun's rays are divided into these three categories which are named to indicate the damage they inflict: UVA (ultraviolet aging) causes premature aging of the skin; UVB burns the skin and can ultimately cause cancer; UVC rays are the strongest of the three but generally don't reach us because they are stopped by the ozone layer.
Pricing of Elite Sunglasses
You cannot compare the prices of elite sunglasses with those you found on the Walmart discount rack. Modern sunglasses pack in a ton of technology and fashion. The bottom range of quality lenses of this kind is approximately $100, which we are considering the beginning of the range for these sunglasses.


Value
We looked at the cost in comparative ratio to the features offered by the different sunglasses models. Is the buyer getting value for money? When it comes tom making your choice on whether or not to invest in a quality pair of glasses that will protect your eyes, often, it is worth the cost to know that you will be able to see clearly and have your eyes protected from harmful light that can cause damage.
Frequently Asked Questions
q:

What does polarized lens mean?

a:

This means the lens contains a filter which blocks intense reflected light waves. They are known to reduce glare, so they are great for those who are out boating or need to see their outdoor surroundings very clearly, even in the bright lights of a sunny summer day.
q:

What exactly are UV rays?

a:

UV rays are rays of light which are invisible to the human eye. These waves can have different properties, all of them can cause damage to the eye through prolonged exposure.
q:

Are cheap sunglasses worth buying?

a:

We can safely say that the level of durability, protection for the eye from UV waves, comfort and fit measures against the price. The less you pay the less you get.
q:

Who was the first person to mass produce sunglasses?

a:

The first person to mass produce sunglasses was Sam Foster in 1929. The question is, what did people do before that on a really sunny day?
Subscribe to our newsletters