Best Running Shoelaces Compared
last updated
Jan 05, 2019
If you're are an avid runner, your shoelaces are actually a really important part of your
gear.
The right shoelaces enhance the fit and comfort of your shoes while helping to improve your overall performance. Traditional laces typically cause friction and rubbing problems when using for running because of the materials they are made of, while running laces are specially designed for, well, running! Flat woven
laces
are the most common option, and tend to be wide and flat. Oval woven laces are similar to flat woven laces, but hold their grip better and don't come loose as very often. Lock laces have become really popular, and are super convenient to use since you don't have to tie them.
In a Hurry? The test winner after 16 hrs of research
Lock Laces
Why is it better?
Well built, easy to adjust fastening system
Elastic material adjust easily
Very durable
In a
Hurry? Editors choice:
Test Winner: Lock Laces

15
Researched Sources
1775
Reviews Considered
16
Hours Researching
21
Products Evaluated
Ease of Use
Flexibility
Durability
Size
Style
By Default
In Depth Review Top 10
Lock Laces
Homar Lace Band System
Xpand
BIRCH's Oval
Orthostep Round Athletic
iBungee
St. Louis Braid Company
Lace Kings Round
Miscly Flat
Lemon Hero No Tie
Table of contents
Criteria Used for Evaluation
Other Factors to Consider
Frequently Asked Questions
Sources
Our Top 10 Favorite Running Shoelaces


Well built, easy to adjust fastening system
Elastic material adjust easily
Very durable
Need to tie tight to get good fit
Lock laces are the unique patented 'no tie shoe lace' that has sold more than one million pairs so far. Lock Laces are perfect for everyone: runners, kids, the elderly, and people with special needs.
Read more
These laces are simple to use for everybody.
LOCK LACES offers a 100% satisfaction guarantee. The thread on the lock makes it easy to adjust the laces evenly to a firm and equally comfortable fit. They are very easy to install!
With Lock Laces, you do not have worry about retying your shoelace. There has been not a single instance of slippage in over 2,000,000 miles of pavement pounding. That's awesome.
Cost and Value
Lock Laces are incredibly affordable in most stores. In terms of running shoes and athletic equipment, the cost is negligible.
Bottom Line
Lock Laces are practical. They totally eradicate the minor annoyances connected with having to stop to retie your laces when you're just trying to get out the door and running fast. They're worth investing in if you want to upgrade your ordinary shoelaces.
2

. Homar Lace Band System


Waterproof
Great for kids and the elderly, or others with fine motor skill difficulty
Cool, unique look and style
Flexible
Easy to install
Side anchor can be irritating
Only designed to fit specific kinds of shoes
Homar no tie shoelaces come in multiple color options to suit the individual tastes and preferences of the user. This lets you beautify your running shoe laces! They're also durable, super easy to use, and have a fun and unique look.
Read more
Homar no-tie shoelaces have been a great product. However, there are still some difficulties associated with getting them fixed into the holes; although this can be handled with care. It is a great product for the money. It has a unique grip design that permits amazing tension, and it can equally adjust the tightness according to your footwear.
Comfort / Stability
The stretchy silicone allows for a flexible fit, thus providing a comfortable fit for any size of running shoe. It is so easy to wipe with a clean cloth when they become wet and they will appear sparkling new again.
Durability / Quality
It stretches excellently and works very well. They are durable, amazing shoelaces.
Cost / Value
It's worth its cost and value. It is affordable for everybody who desires excellent shoelaces, and they are economical.


Convenient and easy to use
Turn any shoes into a pair of slip-ons
Good style
Bad customer service
Some reviewers didn't like the available colors
The Xpand shoelace system is a lace of its own kind, because of the amazing flat, and elastic materials used for its production. It is so easy to adjust and fix. It can stand in or outside the shoe. The Xpand shoelace system focuses on keeping shoes laced correctly and tightly tactful manner.
Read more
Comfort / Stability
The no tie shoelaces are perfect for runners, and other categories of individuals. This shoelace system is a kind that gets the whole family out the door in 3 seconds straight. There is no need for any adjustment, just slip and go. The Xpand shoelace uses elastic laces, and slim anchors to make sure your shoes are appearing professional and comfortable. The laces have a good control mechanism to the extent that one can make them as loose or tight as they want. They look great and feel amazing. It is an excellent product for a super busy family because the time they will save getting out the door is priceless! A plethora of adjustability makes the Xpand No Tie Shoelaces both functional and comfortable.
Durability/Quality
The anchor and non-clipping system is an excellent product on the market place.
Cost and Value
They can be quite costly, but the ease of use seems worth the investment. The cost, selection of color, and the style is also top notch. Xpand shoelaces eliminate the need to ever tie your laces again completely. This product is manufactured from a fiber filled resin providing astonishing strength and prevents breakage.


Easy to tie and untie
Great selection of colors
Stylish
Stay tied well
Color may not be exactly as pictured
If you're looking for good, stylish laces in lots of great colors, consider these BIRCH's oval laces. The oval shape makes tying and untying easy, and puts less pressure on your foot where they're located.
Read more
Comfort/Stability
This lace is great for runners who want traditional laces that tie and untie easily. Several reviewers also remarked that they were great for kids because they're so easy to tie. The oval shape gives consistent, comfortable pressure over your foot, even if they get twisted when you tie them.
Durability/Quality
Reviewers commented that these laces were of good quality, although some were unsure of how long they would last overall.
Cost and Value
This is a good value for the money, especially if you buy more than one pair at a time.
5

. Orthostep Round Athletic


Many color offerings
Inexpensive
2-pack
Durable
Some people may prefer a thicker shoelace
Available in 14 colors, Orthostep Round Athletic Shoelaces are thin but durable. They are available in multiple lengths to ensure the best fit for your shoes and preferences.
Read more
Orthostep Round Athletic laces are a more traditional style shoelace. However, with their thin yet durable construction and multitude of colors, they are great for both your running shoes, everyday sneakers, or even work boots.
An added bonus is that these laces are seamless. This will make them fit easily into the eyes of your shoes and will have a sleek look.
Value
These laces are an extremely great value, as they are sold 2 to a pack and have a very low cost.
Bottom Line
Orthostep Athletic Round Shoelaces are a great purchase because of their durability and universal use. The variety of colors offered means you can match them to any uniform or outfit.


Easy and quick to use
Comfortable
Easy to customize to your preferences
May be difficult for children to tie
Some reviewers said they were difficult to install on their shoes
If you are in search of a tie-less lacing system that helps you get in and out of your sneakers quickly, iBungee Stretch Laces may be exactly what you have been looking for. Available in 10 colors, you are sure to find a set that matches your favorite pair of running shoes.
Read more
iBungee Stretch Laces help increase the comfort of your shoes by evenly distributing the tension caused when you tighten your laces. This eliminates painful pressure points and resulting blisters. It can also help alleviate shin splint issues.
One set of iBungee Stretch laces comes with 2 laces and 2 locks, which is enough for a pair of shoes.
Value
These laces are slightly more expensive due to the technologies involved in their creation.
Bottom Line
These laces are a great addition to your running attire, as long as you are an adult. Some users noted that their children were not strong enough to use the clasp mechanism.
7

. St. Louis Braid Company


Flat laces reduce pressure on the foot
Wide variety of colors
Good value
Good quality materials
These are a great option for those who love conventional laces and prefer flat and wide over round. A lot of runners like flat and wide laces for their running shoes because they tend not to put as much pressure on the foot as some round laces. This is a great option if that describes you.
Read more
Ease of Use and Flexibility
These classic laces are easy to install, tie, and stay tied well. Some users said they tend to stretch out a bit after the first couple of uses but this didn't seem to be an issue for most users. They're made of canvas that's braided and makes them extremely flexible.
Durability and Size
Because of the high-quality canvas these are made from they tend to hold up well and last a long time. They come true to size which is nice as that's not always the case when you order laces from the internet, although some users had problems with the laces stretching out so they wind up being longer and a bit thinner than when you first receive them.
Style
These wide laces look really cool on running or casual shoes and come in a huge variety of colors so that you can customize the look to the rest of your running ensemble.


Well-made
Stay tied well
Wide variety of colors to choose from
Some users had durability issues
Some didn't like the small logo on the end caps
Some runners prefer round laces over flat and if that's you this product is a great option. They're well-made with high-quality materials and users love them for their strength and durability.
Read more
Ease of Use and Flexibility
The woven polyester material these are made of slides easily against itself which makes tying and installing them a snap while helping them staying securely tied during use. They're extremely flexible.
Durability and Size
Most users found these to be very durable, although some had problems with the end caps coming off prematurely. This didn't seem to be a consistent issue but it's worth keeping an eye on. These seem to run a bit short, so check the sizing chart carefully and don't hesitate to contact the company directly if you have any questions.
Style
Most users really like the way these look, as they have a cool design but don't cry out for attention, and they come in a huge variety of colors. Please note that there is a small black logo on the endcap which some users didn't like but others didn't mind or even enjoyed.


Comes with three pairs
Good value
Works well with running shoes
Easy to install and tie
They may stretch out a bit
Some users had durability issues
This product gives you another standard flat option for your running shoes. These are a great replacement for the laces that come with your shoes if you like traditional laces. Please note that they are a little bit stretchy so you may want to order a shorter length than what you think you need.
Read more
Ease of Use and Flexibility
Because of their slightly elastic nature these are very easy to install and tie, and users reported they did a good job of staying tied while running. Like most standard laces they're extremely flexible and we didn't find any issues regarding stiffness.
Durability and Size
Most users found these to be very well-made and durable, although a couple had issues with the product fraying sooner than expected. As noted above these are a little bit stretchy so they wind up being longer than the stated length so you might want to order them a bit shorter than what you would normally use.
Style
These are your classic flat shoelaces and come in six different colors so you can coordinate with the rest of your running gear.


Easy to use
Increased blood circulation
Flexible and stretchy
If you want to convert all of your running and athletic shoes to a slip on style, Lemon Hero No Tie laces can help you do just that. Available in 9 colors, there is a pair to match every shoe in your closet.
Read more
In addition to being stylish, these laces help improve circulation in your feet because of the elastic construction. The elastic expands and moves with your feet, so they don't constrict blood flow.
These are also great for people with arthritis or fine motor skills issues because they are easy to use.
Value
These are priced slightly above the average for shoelaces.
Bottom Line
These are a great choice if you are looking to speed up your routine or eliminate the hassle of shoe tying. Users do note that they are too thick to get through certain shoes.
Criteria Used for Evaluation
Expert Interviews & Opinions
Most Important Criteria
(According to our experts opinion)
Experts Opinion
Editors Opinion
Users Opinion
By Default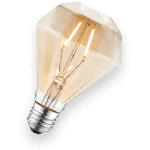 Know your laces!
You ever have to stop what your doing and tie your shoe? Think about it the only thing holding your shoe together comfortably on your feet is the laces. Look through this buy and guide to find what laces will be ideal for you
How important are your laces to you?
All we need for a run is a perfect pair of running shoes, a lot of us forget that not having the right laces or lacing your running shoes wrong can lead to injuries and or blisters. Make sure you research what type of lacing is needed for your activity.
Other Factors to Consider

Visibility
Some of the products on our list are reflective so they enhance your visibility when running at night or during other low light situations. It may seem like a small thing, having a tiny strip of fabric reflecting light, but when you combine that reflectivity with the motion of your feet while running, it can make for a really safe combination. At night the human eye sees motion better than it does colors or details, so having a reflective lacing system can make a huge difference in how easy it is for people to see you when you're running at night.
Frequently Asked Questions
q:
Does it really matter how I tie my shoelaces?
a:
Yes, quite a bit actually! If your laces are too loose, bunch up, or come untied, your shoe will not fit securely and this can affect your running stride.
If they are too tight, your laces may constrict your foot and cause pinching, discomfort, poor circulation, swelling, and irritation in the form of blisters and hot spots. Feeling pain and discomfort will make you want to skip your workout!
There is actually research that proves that the way you tie your shoes may actually lead to injuries. A study conducted by the University of Duisburg in Germany found that shoes that are tied securely, rather than loosely, reduced pronation and impact loading rates. They also found that lacing through the seventh, offset eyelet of a running shoe, as well as skipping the sixth eyelet and using the seventh instead, greatly reduced pressure on the top of the foot. This helps to reduce the occurrences of stress fractures in this area.
When tying your shoelaces, make sure you have a secure fit that also allows for natural foot movement so that you don't restrict continuous blood flow and disperse the pressure evenly across your foot.
q:
What are some different ways I can tie my shoelaces?
a:
There are a variety of ways that you can tie traditional shoelaces. Below are three of the most highly recommended ways to tie your shoes and the specific ailments they address.
If the top of your shoe feels too tight, try…
Straight Bar Lacing
This type of lacing eliminates pressure on the top of your foot by because it eliminates the laces crossing over the middle of the metatarsals.
-Begin by placing the laces straight across and from the outside through the bottom eyelets.
-Take the left end on the inside and take it out through the eyelet directly above it; then run it straight across on the outside.
-Take the right end on the inside and take it out skipping one eyelet above it, and run it straight across on the outside.
-The same goes for both ends: run them straight up on the inside and take them out two eyelets above the starting one
-Repeat until lacing is complete.
If you have high arches and/or wide feet, try…
Gap Lacing
This type of lacing eliminates pressure and increases your ability to flex your ankles
Begin by placing the laces straight across on the inside and out through the eyelets on the bottom.
Continue by crossing the ends at each eyelet pair, threading them from the inside and through the next pair of eyelets above the ones where you began. Repeat until you get below the area of your foot that is sensitive or your ankle (if wearing boots)
Run the ends straight up to the next pair of eyelets – this is what creates the "gap".
Continue the criss-cross pattern again above your sensitive area and continue until the shoe is fully laced.
If you are experiencing heel slippage or simply want a tighter tie, try..
Loop Lacing Lock (also known as Runners' Tie)
This type of lacing creates an extra tight finish, which keeps your heel from slipping while running or rock climbing.
-Lace the shoe up to the second-from-top eyelets using whatever lacing you prefer.
-Run the lace ends straight up on the outside of the shoe and back in through the top eyelets.
-Cross the ends, then feed each one under the vertical section created on the opposite side.
-Bring the ends back into the middle to tie the shoes by pulling the vertical sections inward.
q:
How long should my shoelaces be?
a:
This depends on your shoes. Your shoelaces should be long enough so that they can tie securely in the method that you prefer. You should be able to tie them in a knot or cross them however your preferred method of tying requires.
However, you don't want shoelaces that are too long. Laces that are too long can be stepped on, which means you risk tripping and falling while you run.
q:
What are the benefits of tieless shoelaces?
a:
There are a variety of benefits to using a no-tie shoelace system. They include:
-Saving time, especially for parent and triathletes
-More independent children (who are also less likely to trip over untied laces)
-Less pain and aggravation for people with arthritis or fine motor skills issues
-They are aesthetically appealing to some people
q:
Will tieless shoelaces really be durable and not loosen during my run?
a:
Yes! When these products first hit the market a few years ago they were new and there were definitely some kinks to work out in terms of durability and performance. But now companies have figured it out and there are several options on the market that are long-lasting and highly effective. The biggest thing is you'll have to figure out what to do with all the time you save not having to tie and untie your shoes. More running?
Subscribe to our newsletters