10 Best Wide Running Shoes Reviewed
last updated:
Mar 02, 2021
If you're a runner with wider feet, you have likely come up against a challenge whenever it's time to shop for a new pair of shoes. There are so many brands and models, but the available widths vary so much that it becomes tough to zero in on the perfect pair.

Sure, there are many great options out there, but sometimes it takes a little help to round them all up to compare. If you're looking for the best running shoes for wide feet that you can find, and we mean a pair that truly fits as good as they possibly can, we are happy to help wherever we can.
This is the best product on our list that is currently in stock:

Brooks Ghost 12
Why is it better?
BioMoGo DNA and DNA LOFT midsole
Very durable
Lightweight
In a
Hurry? Editors choice:

Test Winner: Brooks Ghost 12

3
Researched Sources
2.5k
Reviews Considered
11
Hours Researching
18
Products Evaluated
Comfort
Stability
Durability
Fit
Flexibility
By Default
10 Running Shoes with Wide Toe Box
Criteria Used for Evaluation


Comfort
Comfort is one of the most important things we take into account when researching the value of a shoe, especially when it comes to the best running shoes for wide feet.
When you have a wide-set foot, it can be a pain (literally) trying to find mainstream or quality shoes that will be a good fit. So we looked for wide toe box running shoes, or that had good flexibility and room to let your foot splay naturally. We also looked for designs that were comfortable in other ways, like well-ventilated mesh uppers or cushioned midsoles. It won't matter how high-performance your wide running shoes are if they don't fit comfortably, so this was our top priority while conducting our search.
Overall, w wanted to make sure that the shoes on our list were specifically comfortable for runners with wide feet. If you don't have wide feet some of the additional features these wide running shoes may do nothing for you since the shoe's toe box will be way too big for you and the shoe won't fit you properly anyway.
Aside from the toe box width, when looking for comfort we also took a look at how securely the shoe fits the runner and how it adjusts to your every movement. Some of the shoes provide more cushion and support than others--so if you know you need a well-cushioned shoe make sure to look out for that feature.


Stability
Stability encompasses all of the aspects of the shoe that will give you traction and help prevent trips, slips, and falls while you're running.
Extra lugs, solid support beams and rock plates, and good cushioning can all provide stability. Be aware of what will suit your needs best. You'll need to take into consideration the type of terrain and whether you normally encounter when you run to get a shoe that fits your lifestyle.
We looked for standard running shoe features that offer stability for a variety of circumstances and extra support for wide feet, like good treads and solid construction that doesn't cause your foot to roll one way or the other.
If you know that you have other issues that require you to have a running shoe that offers more stability then just make sure to take a look at the shoes that have additional stability features. Stability is especially important if you are an overpronator, suffer from Plantar Fasciitis, or if you have weaker ankles that make your feet roll out a lot.
While additional stability features may add more weight to your shoe, don't worry when looking through our list because we made sure to find shoes with the perfect balance of stability without sacrificing much when it comes to responsiveness or adding too much weight to the shoe.


Durability
If you're investing your hard-earned money in a running shoe, you want it to keep up with you and last more than just a few months.
Choosing shoes that are built to match your lifestyle, using proper shoe care, and wearing the right socks can all help increase the life of your shoes, but first, you have to have a shoe that can hold its own. We looked for shoes that had good construction and good materials that would make it more durable, as well as real user reviews that could testify to the overall durability of the shoe.
When narrowing down your options, make sure that you are also sticking to shoes that can handle your needs. This means that you need to consider how far you plan on running with them, how many miles you want them to last for, and what kind of terrain you will be using them on.
A pair of road running shoes can be incredibly durable and long lasting, but if you decide to take them out on technical terrain and on your favorite trails then you will find that they will probably fall apart much faster than the manufacturer advertised. It is really important that you use the shoes for what they were designed to be used for if you want to make sure you get the most life out of your shoes.


Fit
What's the biggest issue a runner with wide feet faces on a daily basis? The fit of their shoes!
The single most important aspect that all of these shoes are required to accommodate is a proper fit. For too long, runners with wider than average feet have been forced to purchase a half or full size larger than their true shoe size in order to find a pair that will allow their little piggies to breathe. All of the products listed in this buying guide were chosen based on their ability to provide this important design aspect to runners and provide the fit of their dreams.
For some, finding an overall fit can be a challenge, as one size really doesn't fit all when it comes to shoes. For example, if you have feet that are wider in the forefoot and toes than in the rear and heel, a shoe with a wider build from front to back might not work as well. You might find a lot of room in the heel to slide around. So finding a model with the right fit in both the fore and rearfoot, is where it starts to become more relative to your own specific feet.
So, no matter if you're on the lookout for the best running shoes for women with wide feet or for men, be sure to get the right fit.


Flexibility
In order for any pair of running shoes to feel comfortable while also offering the necessary protections for the wearer, they need to strike a perfect balance between flexibility and stability.
A shoe that feels overly stable without providing any give will limit the wearer's ability to run at their fullest potential, as will a pair of shoes with the opposite problem. All of the shoes listed here have been evaluated based on their ability to provide a comfortable amount of 'give' to the wearer. It isn't so much that they will completely lose control, but it is enough to prevent the feeling of being stuck in wooden clogs!
Since the shoes on our list are not overly flexible, very few of them will give you that barefoot feel--but some of them do allow more for your natural stride. This will actually help prevent some symptoms from flaring up in some runners, depending on the type of feet that you have. If you need additional stability and support features, you might find that the shoe may be a little more rigid--but that is only because it is giving you the support and stability that you may need.
If you are a neutral runner you can afford to use the more flexible shoes since you don't have to worry about correcting any pronation issues.
Expert Interviews & Opinions
Most Important Criteria
(According to our experts opinion)
Experts Opinion
Editors Opinion
Users Opinion
By Default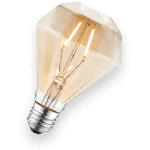 How to measure your feet?
It is relatively easy to calculate your shoe size without the need for any special equipment at home. After you have figured out the measurements of your feet, you can look at manufacturer's size charts to find the perfect fit for you. In order to get the accurate size of your feet, you'll need to prepare A chair, a pair of socks, two pieces of paper, each one larger than your feet, a pencil or marker, and a ruler or measuring tape. Follow the next steps...
How to measure your feet? (Step 1)
To help get the most accurate fit for your shoes, measure your feet when wearing a pair of socks you would most likely wear with running shoes. Sit on the chair with one foot on the floor, with your leg trending slightly forward with the shin positioned in front of the ankle.
Hold the pencil or pen perpendicular and upright, then slowly and carefully draw the outline of your foot to get an accurate measurement. Make sure that you keep the pencil tight against your foot as you trace. It is imperative that you the truest tracing possible to match your feet with the most appropriately sized pair of shoes.
How to measure your feet? (Step 2)
After you have finished tracing your feet, you will move on to measuring. You should trace and measure both of your feet because as most of us know that our two feet are slightly different sizes with regards to both the width and length. For width, use the pencil to mark the piece of paper at the widest points of your feet. For length, mark the paper at the longest parts of your feet, which will be from your heel to the tip of your longest toe.
How to measure your feet? (Step 3)
With the tracing of your feet, use a ruler to measure the length and width for each foot. On your ruler, read the closest mark that you can, don't round up or down too much. The idea is to end up with a pair of shoes that fit perfectly. Once you get the measurements, write it down so you'll have it.
The width of a shoe is also important and can be identified by a letter after the shoe's size. ranging just as shoe sizes, there are also different widths for men and women.
How to measure your feet? (Step 4)
If you have different measurements between your feet, you should use the largest measurement between the two for width and length to determine your appropriate shoe size. Then, to be even more accurate with the sizing, you should subtract 3/16 of an inch from each number because of slight space between the pencil line and your actual foot.
If you have wide feet, generally, you'll need less narrow shoes which have a width of "2E" or "4E" for men, and "D" for women. Hopefully, this information will provide some assistance with finding the correct size and running shoe for your particular type of feet.
Other Factors to Consider


Size
Most brands of running shoes vary by size, similar to brands of clothing, it's important to know what size feet you have. Once you measure your feet you'll be able to compare the measurements to the measurements listed by that brand. Plus, everyone's feet are different so it's important to know which wide toe box running shoes are the best fit for you.
Many people think that they just need to know their length of feet to find the shoe size. However, many don't really realize that the width is also just as important, because many people may not understand finding a narrow or wide enough shoe can make all the difference for the comfortability of their footwear.
The width of a shoe is identified by a letter after the number of the shoe's size. ranging just as shoe sizes, there are also different widths for men and women. If you have wide feet, generally, you'll need less narrow shoes that have a width of "2E" or "4E" for men, and "D" for women.
Hopefully, this information will provide some assistance with finding the correct size and running shoe for your particular type of feet. And remember, whether you're looking for the best running shoes for men with wide feet of for women, it's important to be aware that your foot can be different than standards. So always double-check.


Value
The comparison of quality and cost is what makes up value, and we tried to find shoes that had a good quality to cost ratio. High-quality running shoes sometimes come with a higher price tag, but the features and performance make the price worth it. If you can find running shoes that perform well and have a lot of high-tech features to offer at a lower price, this increases the value.
Lots of things can influence what value means to each individual person, like the amount that they're willing to spend and any specific features that may be hard to find or accommodate. People with wide feet may be willing to spend more because a shoe that fits well is a little harder to come across, but there are definitely shoes out there that are affordable and have a great fit like the ones on our list.
Frequently Asked Questions
q:

What is the width of the standard shoe sold in stores?

a:

There are several width sizes when it comes to shoes:

A: Narrow
B: Medium
C/D: Wide
E: Extra wide

Most stores will sell the standard shoe width, which is medium. It is important to note that while some stores may keep all of the width options on hand, that doesn't mean that all brands have all width options available for you to choose from.
q:

What do these letters stand for that is after the shoe size and relate to width?

a:

To add on to our previous question, let's take a look at what some of these letters mean in terms of size.

For women, the sizes A, B, and D stand for different widths of your foot and will help you find the right width shoe for yourself:

A: is for narrow
B: standard
D: wide

For men, the sizes B/N/C, D/M/R, and 2E/E/W also stand for the different widths of your foot and help you find the right width shoe.

B/N/C: narrow
D/M/R: medium or standard
2E/E/W: wide
q:

Would the running shoes with wide toe box be roomier if I go with a shoe that is wide width?

a:

Yes, of course! If you try on a pair of shoes and the toe box is too narrow and your toes feel cramped or even slightly uncomfortable, you can definitely go with a wide shoe option. Some runners may not have exceptionally wide feet, but they may just too wide for the standard width that that particular brand of shoe is available in.

Make sure to take into consideration that your feet swell during your runs--so, when you are trying on your shoes before you buy them they should really feel nice and roomy.
q:

How do I know when to get wide running shoes?

a:

Sizes can vary by brand, manufacturer, and country, so it's important to have current measurements for your feet and to compare with the size charts and measurements specific to each shoe. You should also definitely check out real customer reviews and see if there are any common sizing problems. Most people will mention this in their review and so you can adjust when you buy yours.
Subscribe to our newsletters