10 Best Running Sunglasses Reviewed in 2019
last updated
Jan 17, 2019
Most runners understand the importance of wearing
sunscreen
and protective clothing, but many neglect their eyes. Not only does the sun limit visibility, but it can have harmful effects on your eyes as well. Sunglasses give you the
UV protection
that you need while improving your ability to see what's in front of you and in your periphery. But don't forget that sunglasses shouldn't be worn only during the summer! The sun's reflection off of freshly fallen snow, for example, can also generate a glare that makes it
difficult to see
. Dealing with glare or having the sun in your eyes is dangerous when performing a high impact sport and moving pretty fast, so it's important to always have your sunglasses with you to make sure you are protected.
In a Hurry? The test winner after 15 hrs of research
Julbo AeroLite
Why is it better?
Superior UV protection
Protective photochromic lenses
Durable frames
In a
Hurry? Editors choice:
Test Winner: Julbo AeroLite

15
Researched Sources
2k
Reviews Considered
15
Hours Researching
20
Products Evaluated
UV Protection
Durability
Advanced Features
Style
Overall Fit
By Default
In Depth Review Top 10
Julbo AeroLite
Under Armour Rival
Nike Vaporwing Elite
Rivbos Polarized
Oakley Radar Shield
DUCO Mens Sports Polarized Sunglasses
Oakley Half Jacket
Duduma Polarized Designer Sunglasses
Julbo Zephyr
Torege Polarized Sports Sunglasses
Table of contents
Criteria Used for Evaluation
Other Factors to Consider
Frequently Asked Questions
Sources
All you need to know before buying Running Sunglasses
Click here to see more
Top 10 Picks
Superior UV protection
Protective photochromic lenses
Durable frames
More expensive than the average pair
With their Reactive Zebra Light red lenses, the Julbo AeroLites provide you with a sharper visual contrast from dusk 'til dawn. They're durable, photochromic, and perfect for runners who want a product that works and feels great. Not to mention the fact that the sleek design makes them a fashion statement for any activity.
Read more
Protection and clarity
These sunglasses are more than capable of protection your eyes and face from the harmful effects of UV rays. Additionally, their fog-resistant properties ensure your vision remains clear even while generating a lot of heat from physical activity. This is just one reason why the AeroLite is so perfect for runners.
Built to last
Runners who are worried about breaking these sunglasses should know two things. First, the Julbo AeroLite was designed to be slip-resistant so they won't fall off the wearer's face. Second, the lenses and frame of this product are designed to handle a surprising amount of abuse without being negatively affected.
Cost and value
There's no getting around the fact that these sunglasses cost quite a bit more than average. However, the excellent sun protection, durability, and long manufacturer warranty make this intimidating investment worthwhile for most customers: especially those who enjoy running in their spare time.
Fits great
Provides flexibility while maintaining sturdiness
100% UV protection
Glare protection
Not too many color options available
The Under Armour Rival sunglasses are high-quality lenses meant to take on a variety of athletic activities. From the very moment these glasses fit over your eyes, you will notice a world of newfound stability and comfort.
Read more
Fit and size
Manipulating the temples of these sunglasses immediately demonstrates their impeccable durability. Once applied to your face, the glasses are really locked in. These glasses will provide a snug fit on the bridge of your nose and the top of your ears. These Under Armour sunglasses also offer an appealing degree of flexibility.
Coverage and protection
Since these Under Armour sports shades are larger than the average pair, they can easily provide some of the best coverage around. It can even protect the wearer from eye damage as a result of debris or errant winds.
Cost and value
These sunglasses truly provide everything an athlete needs, so even though they admittedly have a steep price, they are worth every penny!


Decent style
Provides eye and face protection
Nearly indestructible
If you are looking for a sleek, minimalistic. and lightweight pair of glasses then these may be the perfect pair for you. The Nike Vaporwing Elite sunglasses are perfect for running as well as other athletic activities. They are versatile and provide a secure and comfortable fit during your runs.
Read more
Fit & Size
They feature a one-piece shield lens which helps provide maximum coverage and additional protection. They also provide you with an adjustable nose pad, so you get a custom and comfortable fit.
Polarization and protection
Can be purchased polarized or non-polarized. These sunglasses were specifically designed for runners and their needs. They provide protection from glare, prevent fogging, and have a virtually indestructible design.
Cost and value
These sunglasses are expensive-- and the priciest on our list. However, Nike never disappoints and they made this pair with the needs of runners specifically in mind. They offer several necessary features and are pretty much indestructible--so you won't have to buy another pair for a long time.


Extremely lightweight
Durable frames/lenses
Exceptional clarity
Polarized and mirror-coated lenses
Protective coverage
Hard to read screens while wearing them
For a great price, you get a high-quality pair of sunglasses with a carrying case. These Rivbos sunglasses are polarized and are made with a TR90 frame, plus a mirror coating has been added to the lenses in order to deflect as much sun as possible.
Read more
Durability
Buyers get a 30-day money back guarantee and a lifetime breakage warranty on the frames and lenses. So if you accidentally drop them, step on them, or if they don't feel right when you buy them - no worries! The frames are made of high-grade Swiss TR90 plastic. Each pair of glasses also comes with a carrying case, cleaning cloth, pouch, and strap.
Polarization and protection
All these features are included in these sunglasses from Rivbos: TAC polarized, mirror-coated lenses; 100% UVA/UVB/UVC rays protection; protection from harmful blue light up to 400nm; true color lenses; elimination of reflected and scattered light; and perfect protection of the eyes. All in all, these are a perfect choice for runners with sensitive eyes.
Cost and value
When considering all of the features incorporated into the design of the Rivbos Polarized sunglasses, and all of the extra accessories provided with an order, you might be led to the belief that this product would come with a high price tag. On the contrary, this is actually one of the most affordable products on this list and a fantastic budget pick.


Extended peripheral vision support
Protection from harmful sunlight exposure
Fantastic sense of style
Very expensive for its limited features
Many sports enthusiasts find these sunglasses from Oakley to be quite beneficial while on the move. And just about everyone who gives these sporty and stylish shades a shot enjoy its extended range of view in the upper peripheral region.
Read more
Fit and size
The Oakley Rader Shield has Unobtanium earsocks and nose pads that keep glasses in place: a three-point fit that secures placement and reduces pressure points. Additionally, what makes these shades so appealing for sports lovers is their extended peripheral view, making it easier to see what's around you while they're worn.
Protection
These are non-polarized glasses with no mention of glare protection whatsoever. However, the Radar Shield does have a 100% UV protection coating, so you can rest assured that the harmful effects of sunlight exposure will be blocked quite well while you run, train, or play sports.
Cost and value
Oakleys don't come cheap; there's a reason why T-Pain brags about owning so many of them! They can be quite expensive due to their name brand, but most agree they are well worth the money spent thanks to their look and build quality.
6

. DUCO Mens Sports Polarized Sunglasses


Protective and highly durable
Affordable pricing
Distinctive visual appearance
Many color choices available
Polarizing sense of style
Some issues with the lenses getting loose reported
These DUCO Mens Sports Polarized Sunglasses are a wonderful option for runners because they provide all of the necessary benefits that running enthusiasts like you want and need. They are simple in design but have plenty of style and with polarization as well as UV protection, these are the glasses you are going to want for your sunny day outings!
Read more
Durability
These glasses have been made from high quality material and they are more durable than they look. They feature secure nosepiece design that keeps the glasses securely in place while you are out on any terrain. This allows them to be durable while also being lightweight. DUCO Mens Sports Polarized Sunglasses are made to last and will hold up well the wear and tear of frequent use.
Style and weight
The stylish features and sleek design of the DUCO Mens Sports Polarized Sunglasses are both stylish and effective. It is moderate in weight leaning slightly towards the more lighter side of this top ten list which is a plus for many runners. There are a dozen different shades to choose from and it is easy to find all the colors you need!
Cost and value
With an affordable price tag, these are one of the cheapest glasses on the list yet they are still of quality design and are a great investment. You can easily afford several so you can have UV protection and polarized shades any time you need, in any color you could possibly want! The DUCO Mens Sports Polarized Sunglasses is a great investment for a great pair of running sunglasses.

Tiered price options
Lightweight and durable
Stylish appearance
Another great Oakley option is their Half Jacket sunglasses. These stylish shades from a premium designer are on the pricey side, but they are highly durable and comfortable sports sunglasses that are built to last.
Read more
Polarization and protection
You can purchase these glasses polarized or non-polarized. While the polarized are more expensive, they provide additional protection and benefits. Because of this, buying the non polarized option will cause you to miss out on glare prevention and minimized sun exposure.
Weight and durability
These sunglasses from Oakley are very lightweight, making it easy to wear them all day and carry them while not in use. However, this lighter weight doesn't make them more fragile: quite the opposite, in fact. The Half Jacket is highly durable, shatterproof, and built to last.
Cost and value
When you are looking to buy a pair of Oakley sunglasses, there's no getting around the fact that you're going to pay an arm and a leg. However, the overall quality and suite of features provided by the Half Jacket make them worth the staggering initial investment.
8

. Duduma Polarized Designer Sunglasses


Very light and relatively durable
Uniquely versatile design
Extremely affordable
Some users are not thrilled with the style
Some issues reported with uncomfortable earpieces
While some expensive and custom made sports sunglasses have many benefits, they often come with a price tag few can afford. Thankfully, you don't always pay an arm and a leg to get quality. Here with the Duduma Polarized Designer Sunglasses we find a solid design and a cool style that is perfect for sunglasses that are made for avid runners.
Read more
Durability and fit
The Duduma Polarized Designer Sunglasses are fairly durable and rugged compared to others on this list and though they look a little flimsy compared to some they are surprisingly resilient and hold up to wear and tear quite well. The fit is designed to be secure yet comfortable and are great for medium to larger sized faces.
Polarization and protection
The lenses of these sports sunglasses feature polarization to help improve UV protection and to protect your eyes from the harmful effects of the sun. The quality of the Duduma Polarized Designer Sunglasses is easy to see as there is much less visual distortion than what is seen with other polarized glasses from some other brands out on the market today.
Cost and value
These glasses are very inexpensive, especially considering the combination of protection and style that you get from the Duduma Polarized Designer Sunglasses. For this reason, these are among the more popular glasses used by runners who want good protection with a decent look without having to break the bank for a pair of sunglasses.
Adjustable frame for better fit
Decent UV protection
Not too expensive
Lacks polarization and glare protection
The Julbo Zephyr sunglasses are an excellent option for all runners--especially now that it is summer. They were specifically designed for heavy perspirers, which is almost everyone during the hot summer months, and are meant to remain secure and comfortable during all of your runs.
Read more
Fit and durability
There's more to these Julbo sunglasses than their sleek and stylish design. The Zephyr's frame provides a secure and adjustable fit thanks to their bendable earpieces. Additionally, this entire product is pretty durable and meant to last a while.
Protection and visibility
These sunglasses are non-polarized, which is a mixed blessing: although phone and tablet screens are more visible as a result, glare may still be an issue. Fortunately, the Julbo Zephyr does prevent fog build up and provide decent UV protection.
Cost and value
These sunglasses from Julbo come at a moderate price that is more or less in the middle of the price spectrum for products on this list. They leave a bit to be desired due to the lack of glare protection, but there are many other features that still make them a worthwhile purchase.
10

. Torege Polarized Sports Sunglasses

Lightweight with a snug fit
Very affordable glasses
Lenses won't scratch easily
Might be uncomfortable around the nose
Some sizing issue reported for smaller faces
We wrap up our top ten list of sunglasses with something a little different but still really cool! Built for a super cool look while still serving a practical purpose, the Torege Polarized Sports Sunglasses keeps your eyes protected while still allowing you to look as cool as you wish. They are perfect for men and women and are a good choice for an easy to wear polarized sunglass that is perfect for running and any outdoor activities.
Read more
strong>Style
The design of the Torege Polarized Sports Sunglasses is all about style but it is still very practical and useful for protecting your eyes from the harmful effects of the sun. With many different color options available and with easily interchangeable lenses, you can get the exact look you need for any outing you have planned. The open style of the Torege Polarized Sports Sunglasses means you will stay cool as wel as look cool and that is a win-win!
Fit and size
These Torege Polarized Sports Sunglasses can fit most medium to larger faces and with a simple head strap addition they can easily work form smaller faces as well. You may want to check the dimensions prior to ordering just to make sure they will fit well. There are some reports of problems with the nose and ear pieces sizes but most find these glasses to be a good choice for stylish sunglasses.
Cost and value
Thee Torege Polarized Sports Sunglasses are very affordable and easy to get, making them a great choice for casual wear or to have on hand for a good looking backup pair of sunglasses. You will not be disappointed with these shades and are sure to get lots of complements as well!
Criteria Used for Evaluation

UV Protection
Your eyes can get sunburned just like your skin. If they're exposed to strong UV rays for a prolonged period of time, it can cause corneal scarring and partial blindness. If that isn't enough to persuade you to purchase a good pair of sunglasses, there are a lot of other drawbacks as well. Your skin isn't the only thing that needs to be protected from the sun!

Durability
How long will they last? Some may want to spend the extra money in order to ensure they are getting a quality product. Are the frames flexible and/or adjustable? Will they stand the test of time? How about the lenses? Are they made to last with scratch resistant materials? These are all things we include when discussing each of the top 10.
Running is a high-impact sport which means your running gear is going to take a beating. Sunglasses are going to have to stand up to frequent use, weather, and a lot of sweat. They also need to have durable features. If they have a specific type of protective coating, it needs to stand up to a lot of use. We looked at sunglasses that resisted bubbling, scratching, and losing their protective qualities over time. Purchasing this type of accessory is really an investment in self-care.

Advanced Features
Dealing with glare from your sunglasses or the environment around you can be extremely distracting. It makes it difficult to see where you're going, disrupts your field of vision, and can force you to put your head into an uncomfortable position to avoid it. All of the sunglasses that we looked at have superior polarization and glare protection. They're designed to protect your sensitive eyes from the rays of the sun while making it easier for you to see and negotiate your footing. Where you live will also play a factor in the tint and type of protection that you need. If you're located in a really sunny area with a warmer climate, then you definitely need sunglasses that can stand up to the stronger UV rays. At the same time, if you're living someplace with frequent snowfall and precipitation, then they need to be able to stand up to the weather. Take a look at all of these features, and choose the product that works best for you.

Style
Sunglasses are just as fashionable as they are functional. Finding a good here sunglasses means that you will have a product you can wear on and off the trail. It will be great for driving, running errands, or participating in high-impact sports. This is a versatile part of your wardrobe, and it's important to choose something that complements your personal style.
There are a lot of different brands and options on the market. This is why we research such a huge variety of different products that come in all shapes and sizes. Whether you like something that's neutral, or you want sunglasses with a little flair, there's something here for you. Most runners own more than one pair. This is a good idea if you like to match accessories to your outfits when you run. It also helps to have a backup just in case your original sunglasses get scratched or broken.

Overall Fit
Are they too big or too small? Do they fit too tight or fall off? These are such important factors to know about when you're running with a pair of sunglasses. You don't want them bouncing all over the place, so we've gathered valuable intel that allows you to make the best decision based on your face size.
Expert Interviews & Opinions
Most Important Criteria
(According to our experts opinion)
Experts Opinion
Editors Opinion
Users Opinion
By Default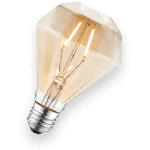 Trust the Customer Reviews
Three words: read customer reviews! Reason being, you can find so much valuable information in these reviews. You can learn about how durable the sunglasses are, how flimsy they feel, or whether they feet lose or tight. Additionally, don't look just at the five-star reviews. Take the time to appreciate all customer reviews - even those in the four-or-three-star range. You may be surprised as to what you may learn!
Your Eyes Come First!
The whole purpose of sunglasses is to protect your eyes, right? Well, when purchasing a pair of running sunglasses, it's essential to find a pair that come with protective technology or properties. Being in the sun all day long can leave your eyes exposed to a significant amount of damage. If you want to keep a healthy eyesight, find a pair that come with UV protection.
Other Factors to Consider

Weight
No one wants a bulky pair sitting on top of their nose. That would just be distracting and weigh you down. From lightweight to extremely lightweight we've listed them so you can feel content that you won't be bothered by the weight.

Value
Some are willing to pay an arm and a leg for a pair of really amazing sunglasses, although that's not always necessary. If you peek at our reviews on affordable sunglasses you'll find that a lot of them stand the test of durability as well and you'll save a bit of money in the process too.

Breathability
If you're the kind of person who sweats easily, then you'll want to look for glasses that are textured and provide a grip for the nose. Some also provide temple pads to keep them from sliding off your face or nose while you run. Additionally, you'll want to seek glasses that feature hydrophilic attributes that will assist in keeping sweat away.

Bottom Line
Why Wear Sunglasses?
An effective pair of sunglasses will allow you to partake in your activities without the sun's glare affecting visibility, and subjecting you to danger or lack of awareness. Additionally, harmful UV rays can be nullified, depending on the lens. According to the American Optometric Association sunglasses are critical to protect the eyes from these Ultraviolet rays. Reasons to wear include:
Ultraviolet Ray (UV) Protection, which could cause serious eye damage, ultimately leading to cataracts.
Enable a higher range of vision, increasing overall safety and awareness of surroundings.
Protecting your eyes is a very important aspect of running, not just in terms of comfort but in terms of protecting your health beyond. Sunglasses that are not polarized or lack UV protection shade your eyes but only give the illusion of security. You can now look directly into harmful rays without protection, this can have serious consequences down the line.
Frequently Asked Questions
q:
What does VLT stand for? What does it mean?
a:
VLT stands for "Visible Light Transmission". This is how much light passes through the lenses and reaches your eyes. It's measured by the thickness of the lenses. The different VLT percentages work well for certain conditions. A VLT of 0-19% is good for sunny and bright conditions. VLT 20-40% is good for everyday use. 40-80% BLT works best for overcast or low light conditions. 80-90% VLT is good for dark or night time conditions.
q:
What are the differences between sport, casual, and glacier sunglasses?
a:
Casual is for everyday use and blocking the sun while doing normal activities. Sports sunglasses are specifically engineered for running, biking and other sports activities. Glacier is highly advanced to protect your eyes from the glare off of snow which can be quite intense.
q:
What is a hydrophobic coating?
a:
It's a substance placed on the glasses that can help keep sweat away, or repel water.
q:
Can anti-scratch and anti-fog coatings be helpful?
a:
Absolutely! Anti-scratch coatings can allow your glasses to last longer since they are protected, and anti-fog coatings will allow you to run easily in the most humid of conditions.
Subscribe to our newsletters